So where do I begin? The 1tausend seriously was a superb watch. I almost want to

use the word

masterpiece. Especially in comparison to what you pay for a used one. The quality is outstanding and my best memory is how the end links fit against the watch case with such precision. I haven't seen anything like

it from

any other watch maker before. True engineering art by the

German

case manufacturer Ickler! The bracelet was also fantastic and super comfortable with a slim butterfly clasp. The whole deal with the 1tausend is that it was supposed to be the slimmest 1000m diver there was when it was created. I don't know if they succeeded but they sure managed to create a fantastic watch. I loved wearing it and I'm seriously considering if this perhaps wasn't THE perfect beater. At least

it'

s a top con

tender for sure!

Super well built, great size (41,5mm excl. crown, 12,5mm thick), great lume and a classic look that draws inspiration from a Submariner but that has its own elements that creates a unique appearance.
I bought my first one in late April 2012. It was out for $820but I got it for $700. It was a full set in super condition and had the Sellita SW200 movement inside. It's always easy being afterwise but I can do nothing but to regret this sale.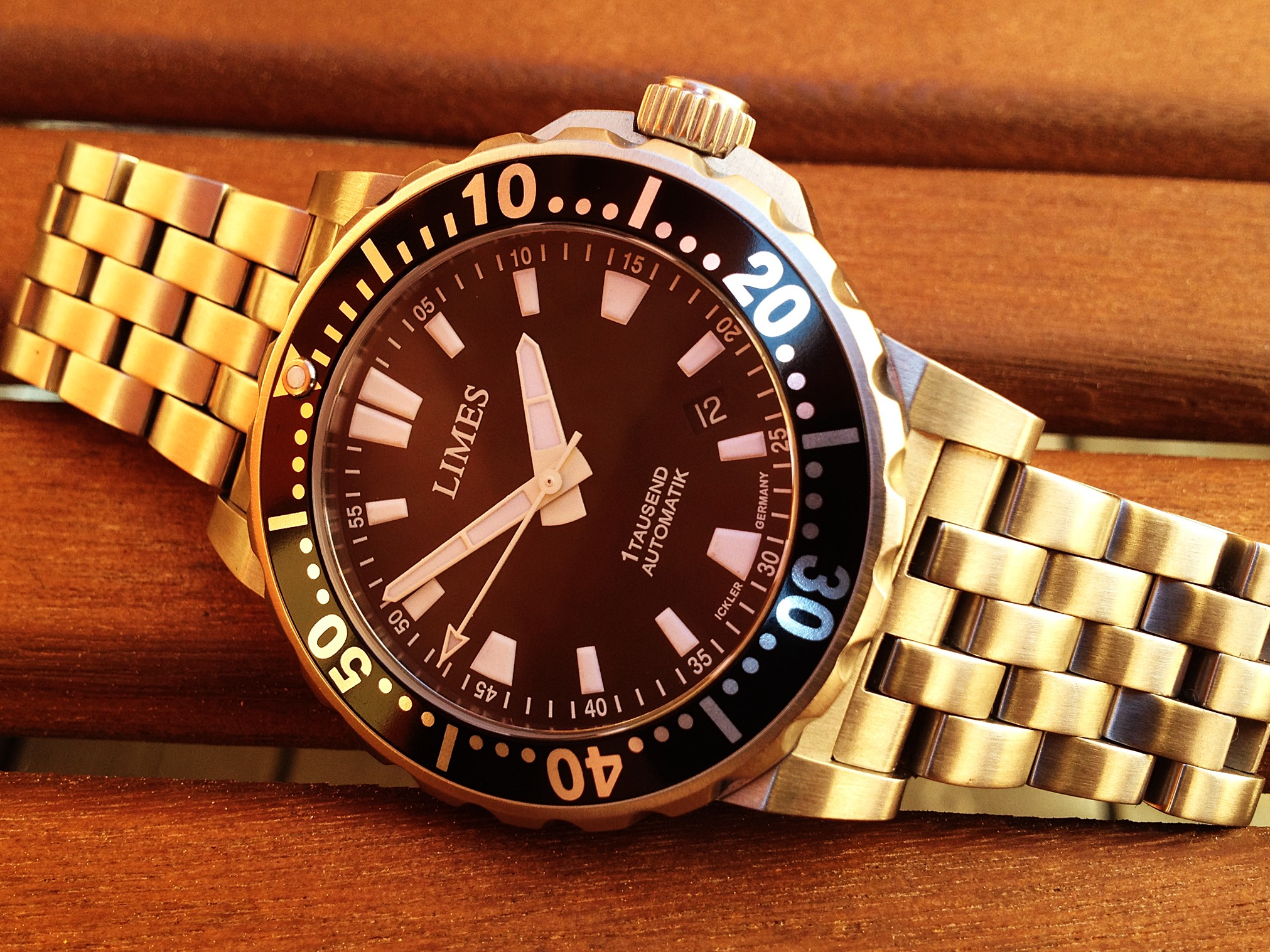 #128 - The Limes Endurance 1tausend. Made in Germany.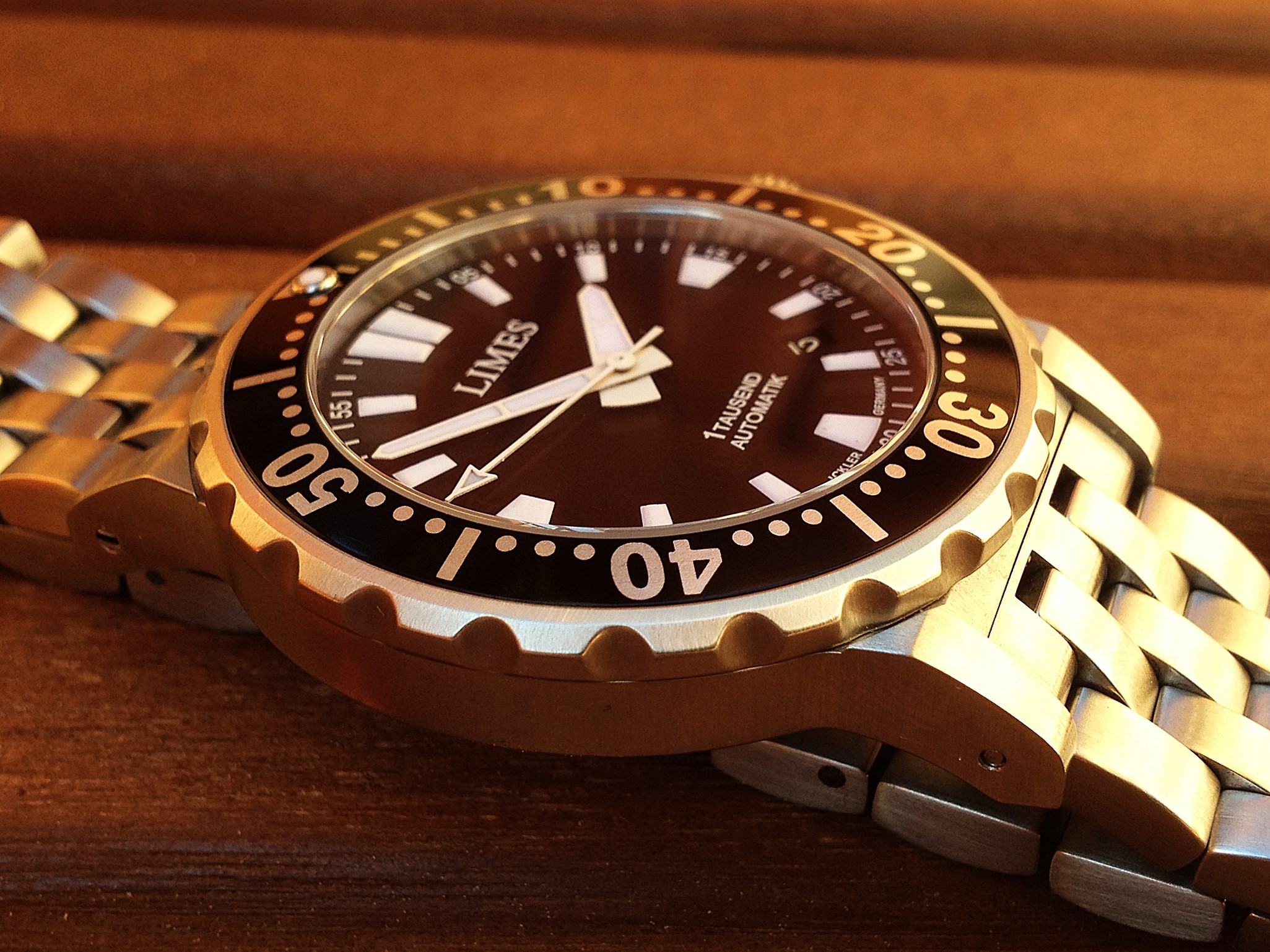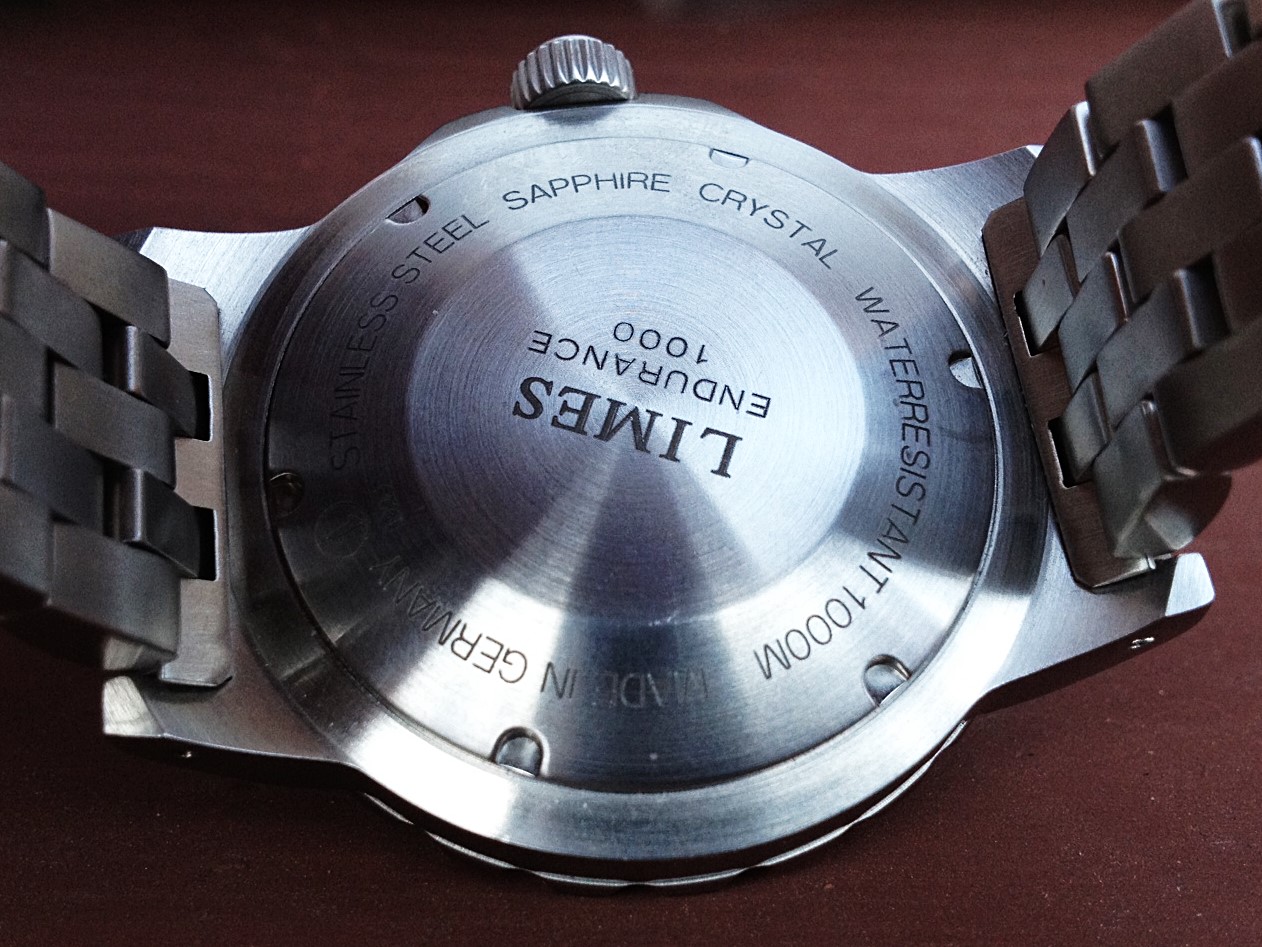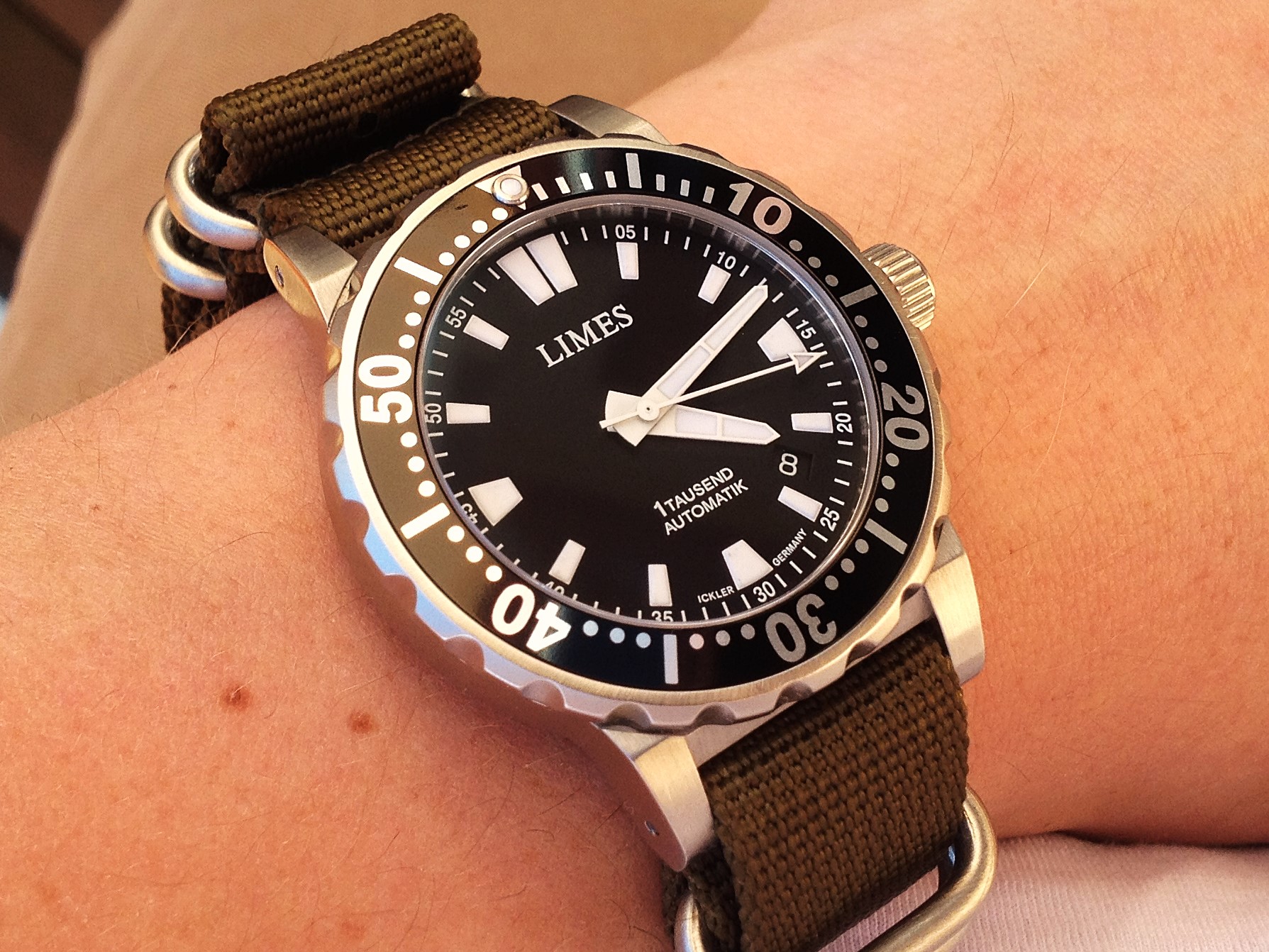 Due to the thin case it was even possible to wear it on a zulu strap.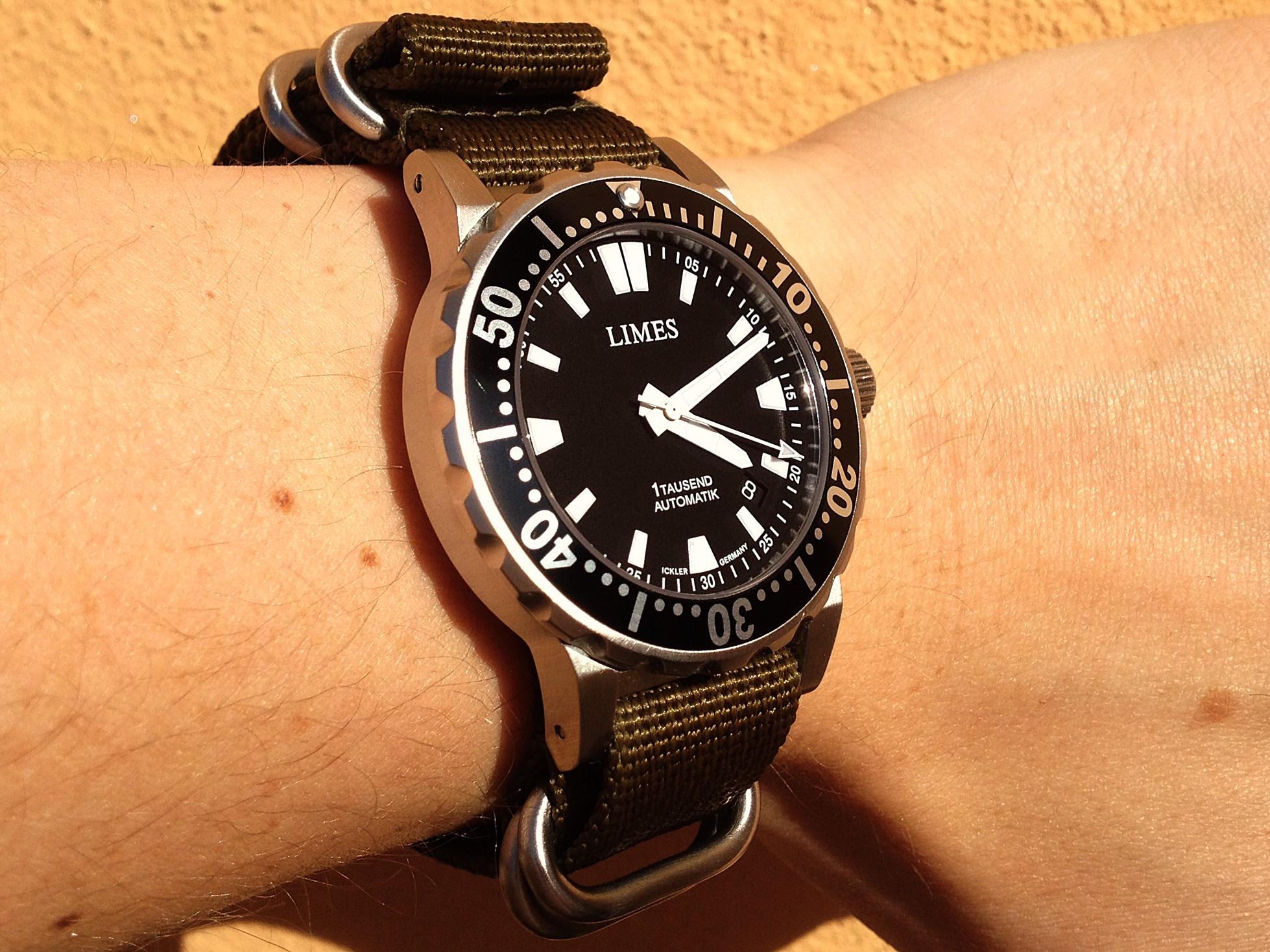 Then in October the same year I stumbled

upon

another one. This one was without any box or papers and therefore a

bit

cheaper. I paid about $590 for

it

. The watch was still in great condition which really made this deal a true bang for the buck. There was probably no other reason for selling it except that I got bored of having a second one and that I needed cash for my next object.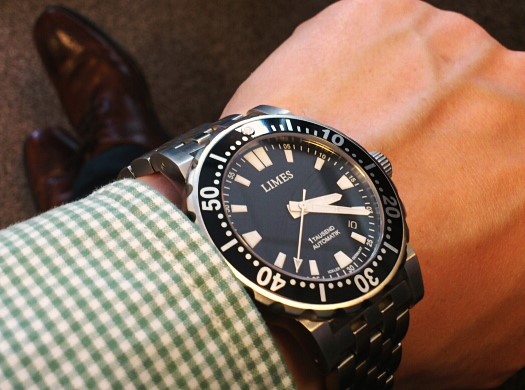 #148 - My second 1tausend photographed with a shitty cellphone at work.
Limes still makes dive watches and they recently launched their new Endurance II which is an upgraded version of the old 1tausend. From just a quick glance at it it seems like the bracelet, hand set and bezel inserted have received a new look. I haven't tried anything else from Limes but I wouldn't mind doing so. From what I can tell it seems like they are doing their own thing.
© All pictures by a Watch Flipper's Diary unless noted.