The two tone classic Aqualand; my favorite in the Aqualand series of the ones I've had. My first one was the CO23 which was a wreck and showed obvious signs of hav

ing

taken in water sometime during its lifetime. Got it really cheap

and

I only wanted it because it still had its original two tone bracelet which you don't see every day. I think the analog part was working but the digital module was dead. Sold it for parts together with

the

second

CO22 I had. The modern JP2004-07E is the one I really like. There aren't many beaters that I would prefer to be two tone but this one really looks great with its gold details. But one thing that really surprised me when looking back on the pictures I took of it is that it didn't have a serial number on the case back which I find really mysterious. This was nothing I noticed during the time I had it. I remember owning the JP2000-08E at the same time as my JP2004-07E and they worked identical and there was no difference in the lume (I would have remembered that!) which otherwise would have been a good tell if the JP2004-07E would have been a fake. But I really do find it strange that it didn't have a serial number.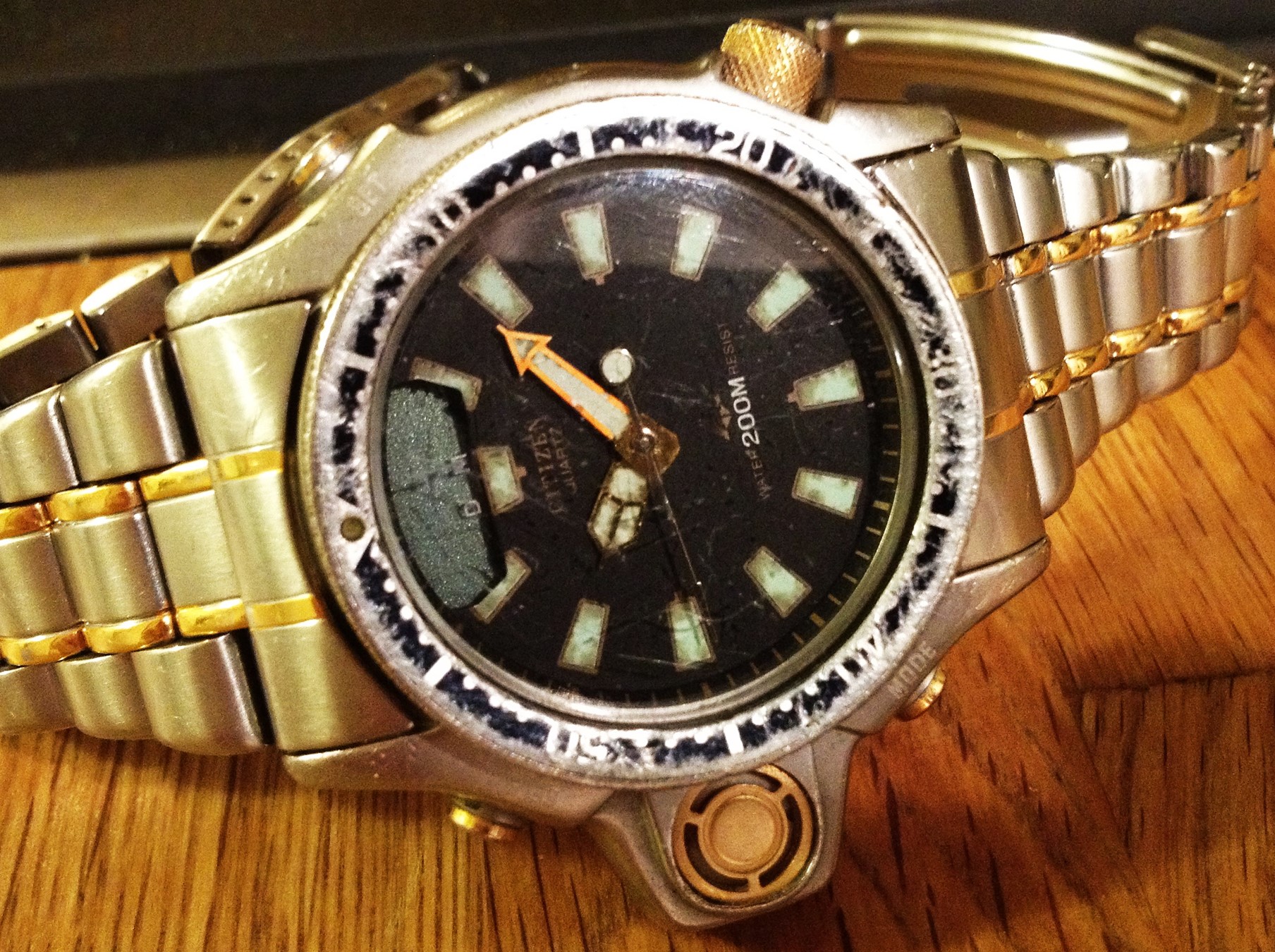 #118 - The Citizen Aqualand CO23 on the original bracelet. In pretty poor condition.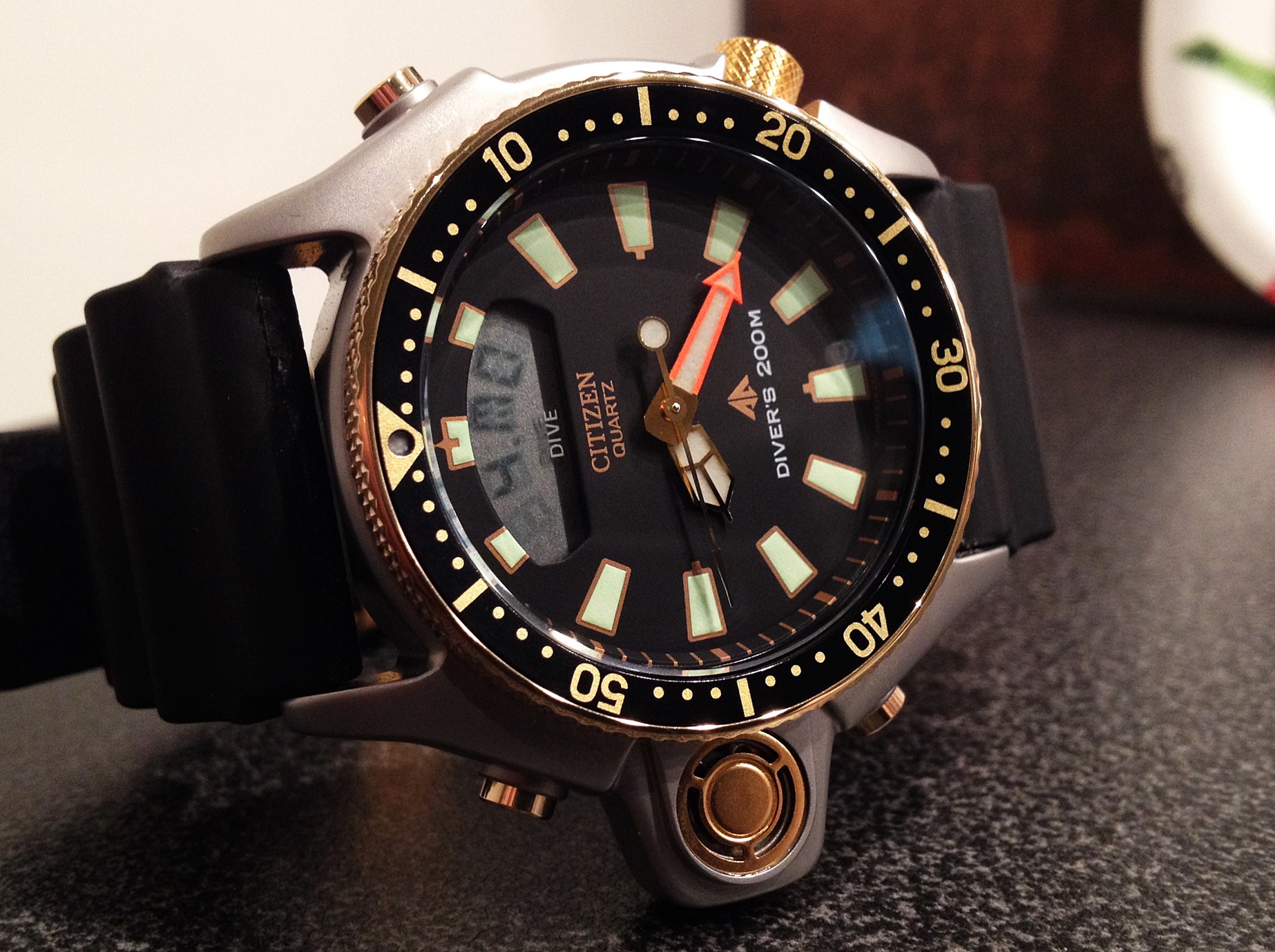 #190 - The Citizen Aqualand JP2004-07E.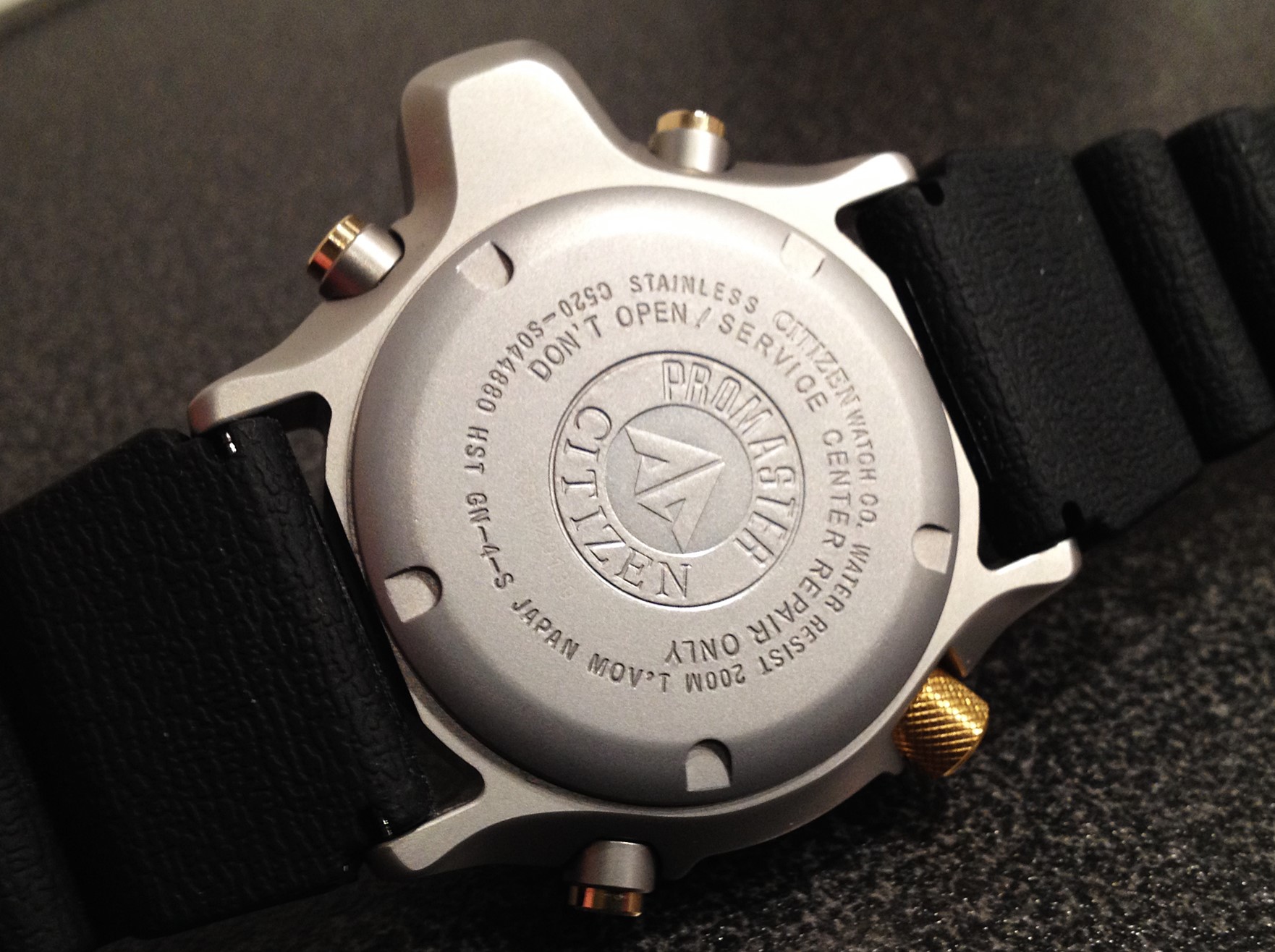 Case back without serial number.
It's a shame that none of my Aqualands ever got to feel the touch of water. The only Aqualand right now that I might be interested in trying would be the so-called "Enzo"; the PVD version. Quite cool and the fact the Jean Reno wore one in the movie Le Grand Bleu, which might be one of the best movies of all time, makes it an icon. This would probably be my favorite if I had had one. I just wish there'd been a modern version of it because I really hate the design of the old case back.
UPDATE - May 1st 2016.
Last month I received another JP2004-07E as a part trade in a deal. I figured an Aqualand would always come in handy and had no problem accepting it when it was offered to me. Luckily they are always easy to sell. No wonder since they are great allround beaters. I was glad to see it had a serial number and then discovered that it is almost invisible i certain angles so my second Aqualand, which I thought was without a serial number, most likley had one but it just wasn't visible in the pictures.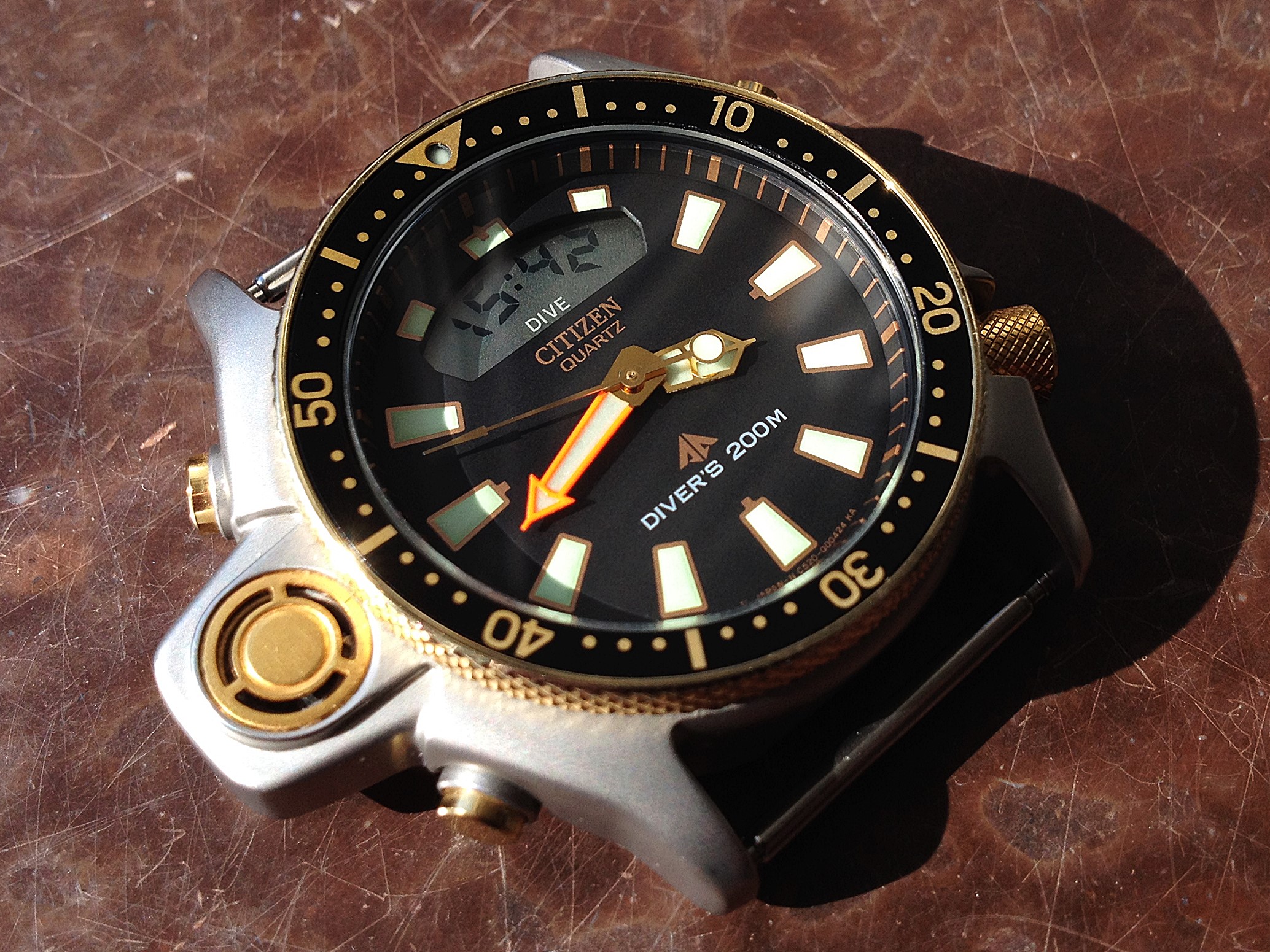 #293 - Received it head only.
© All pictures by a Watch Flipper's Diary unless noted.