My first purchase of a new watch from Japan was the SARB072 and I got it from Higuchi INC in mid Februar

y

2012. The watch got caught up in the Swedish customs of course but the value was misread and I was charged a ridiculous amount of VAT.

Such a w

orthless feeling when you're standing there happy at the post office and you're greeted with "You know there is a toll fee that you must pay?" and you're like "Yes yes, I know, just give me the package!" but then all of a sudden you're told to pay almost the same amount as you've already paid for the watch in the first place. "What the f**k?! Are you serious? How is it that I have to pay that much?" Then when you get the reply of someone saying "I'm sorry Sir but

I'm just doing my job

. If you

're

not pleased you can call the Swedish customs and file a c

omplaint

". So what do you do? Well you clench your fists in your pocket trying to stop yourself from choking the poor cash

ier to death and then you

pay up and walk away. The Swedish customs customer service gave me such a hassle. It was no walk in the park convincing them that they were the ones who had made a mistake. Jeeezzz…
Back to the watch! The SARB072 is just an incredible and beautiful watch. Simple and elegant. Perhaps not very stealthy since it has got a rose gold coating and it sure doesn't go unnoticed. Even though the Seiko leather it was delivered on isn't of the highest quality it still was decent and it looked very

classy

and worked very well with the watch. I loved wearing this watch

!

It looked great

with whatever I wore

and I just loved taking photos of it. I've said it before and I'll say it again: the 6r15 movement was amazing and kept time well within COSC. I only sold it because I had got a taste for gold. But I wanted real gold

!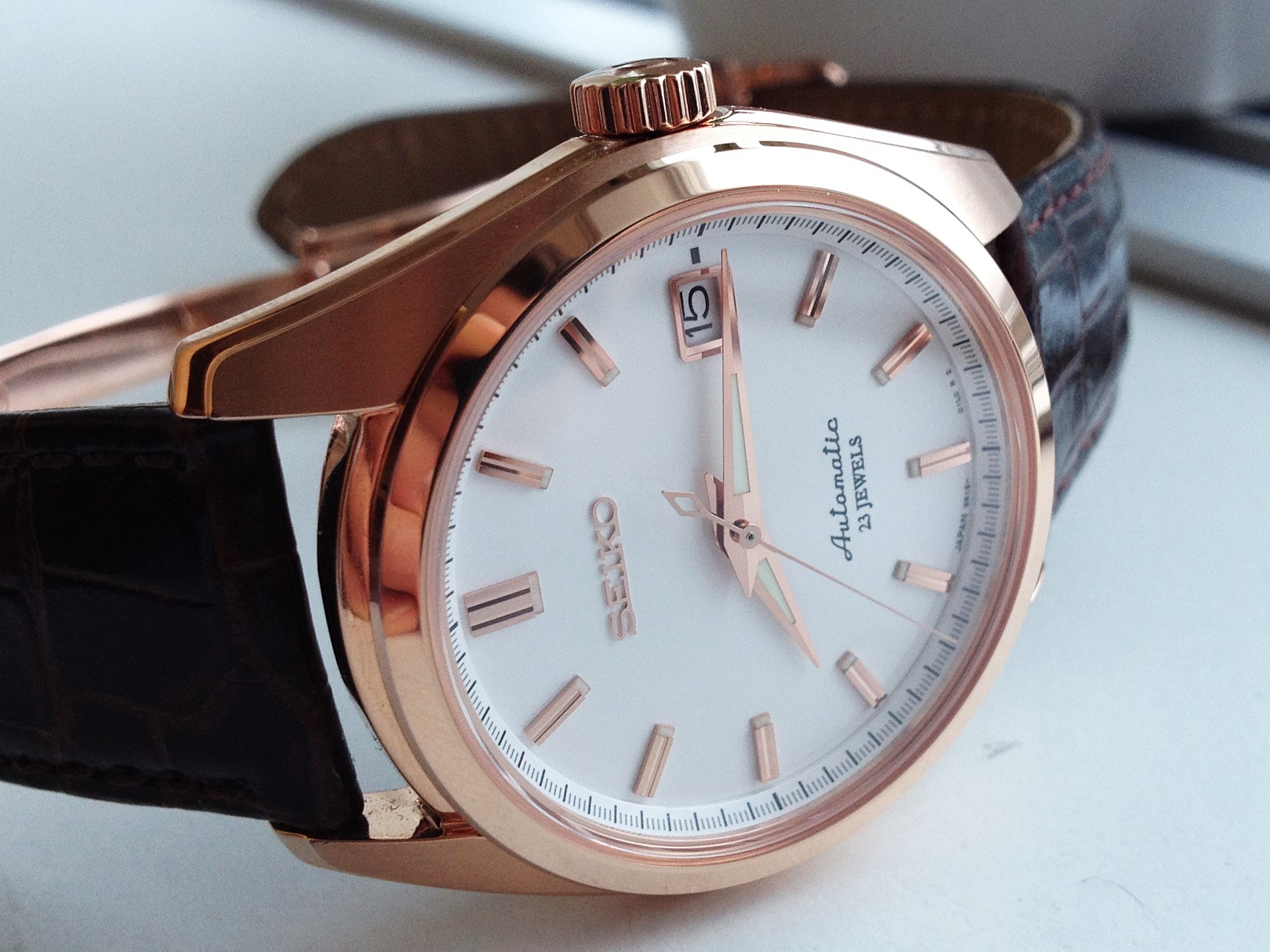 #119 - The Seiko SARB072.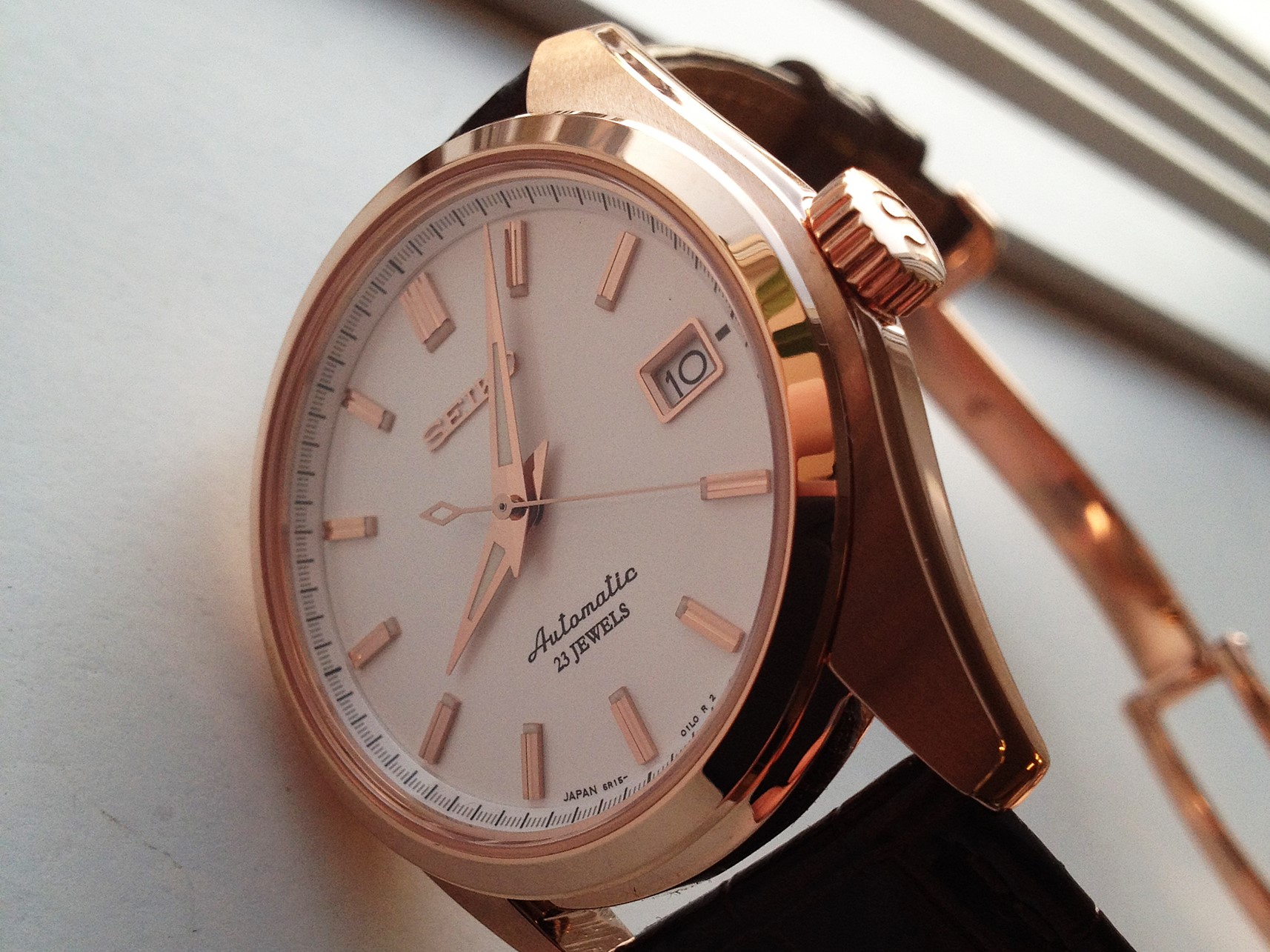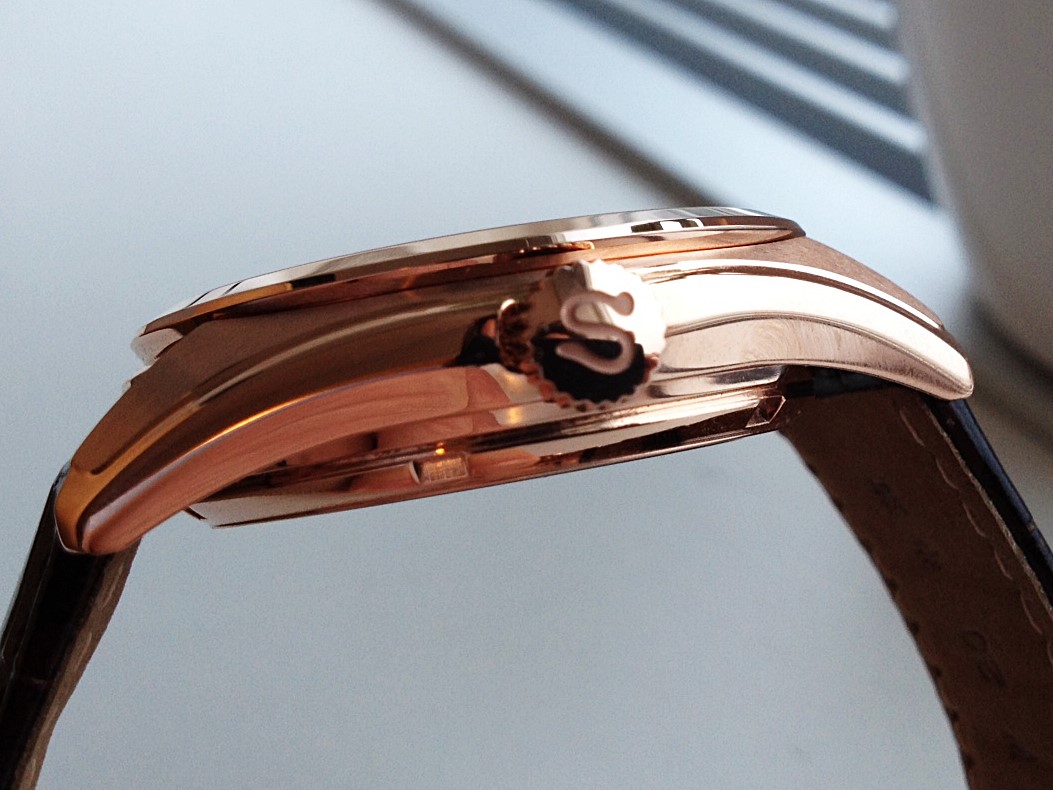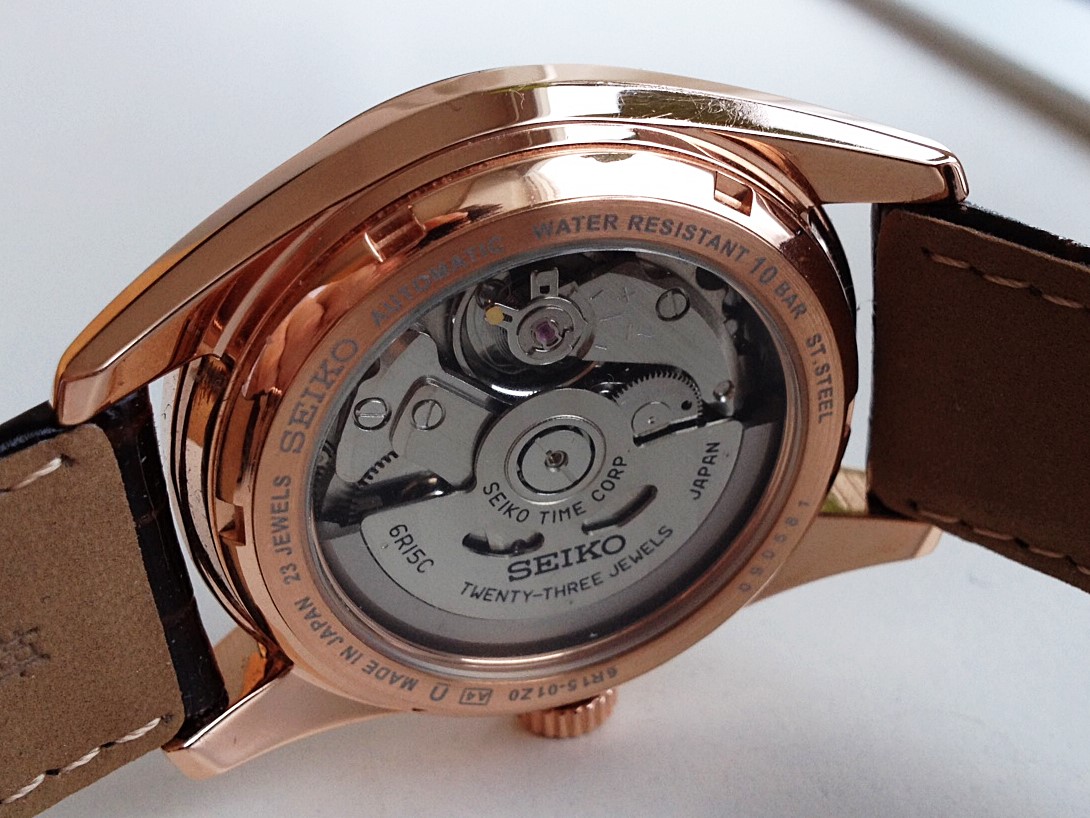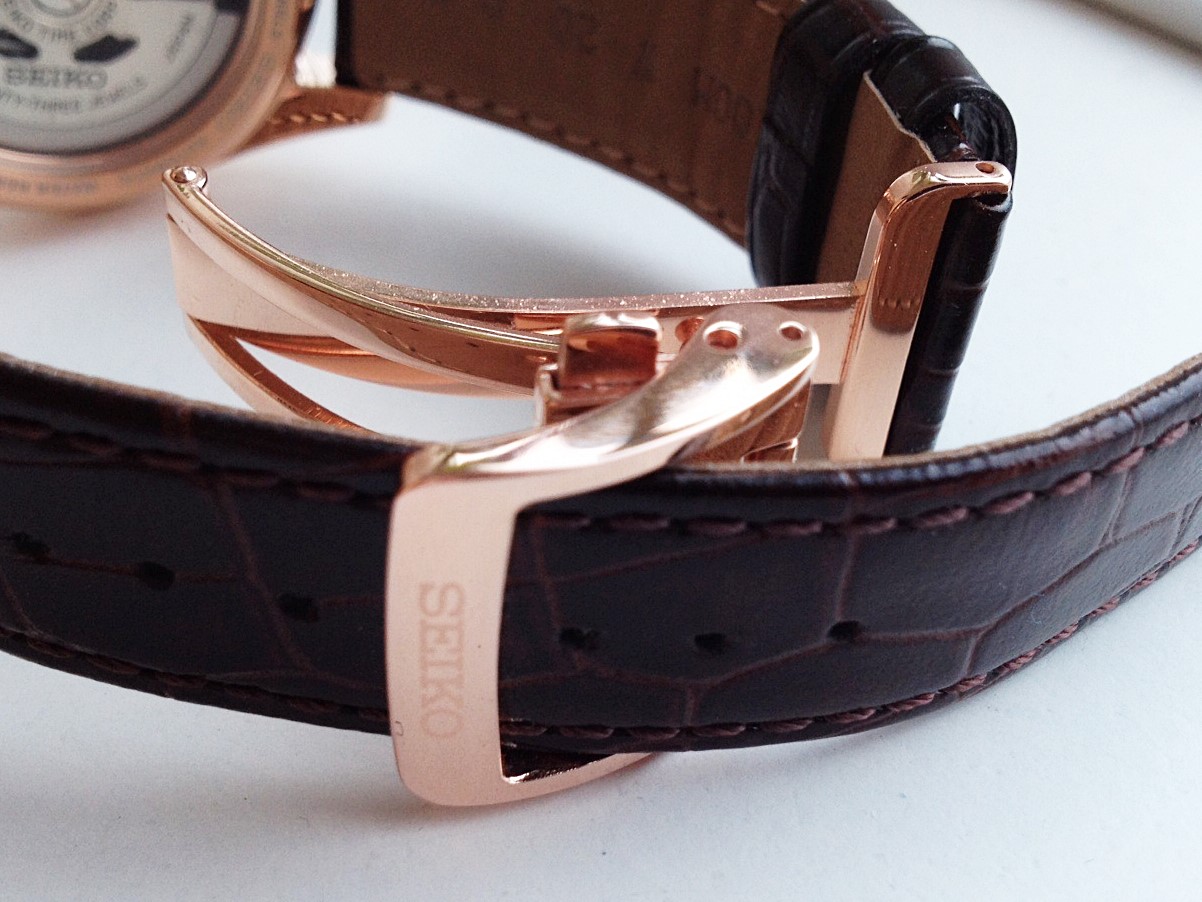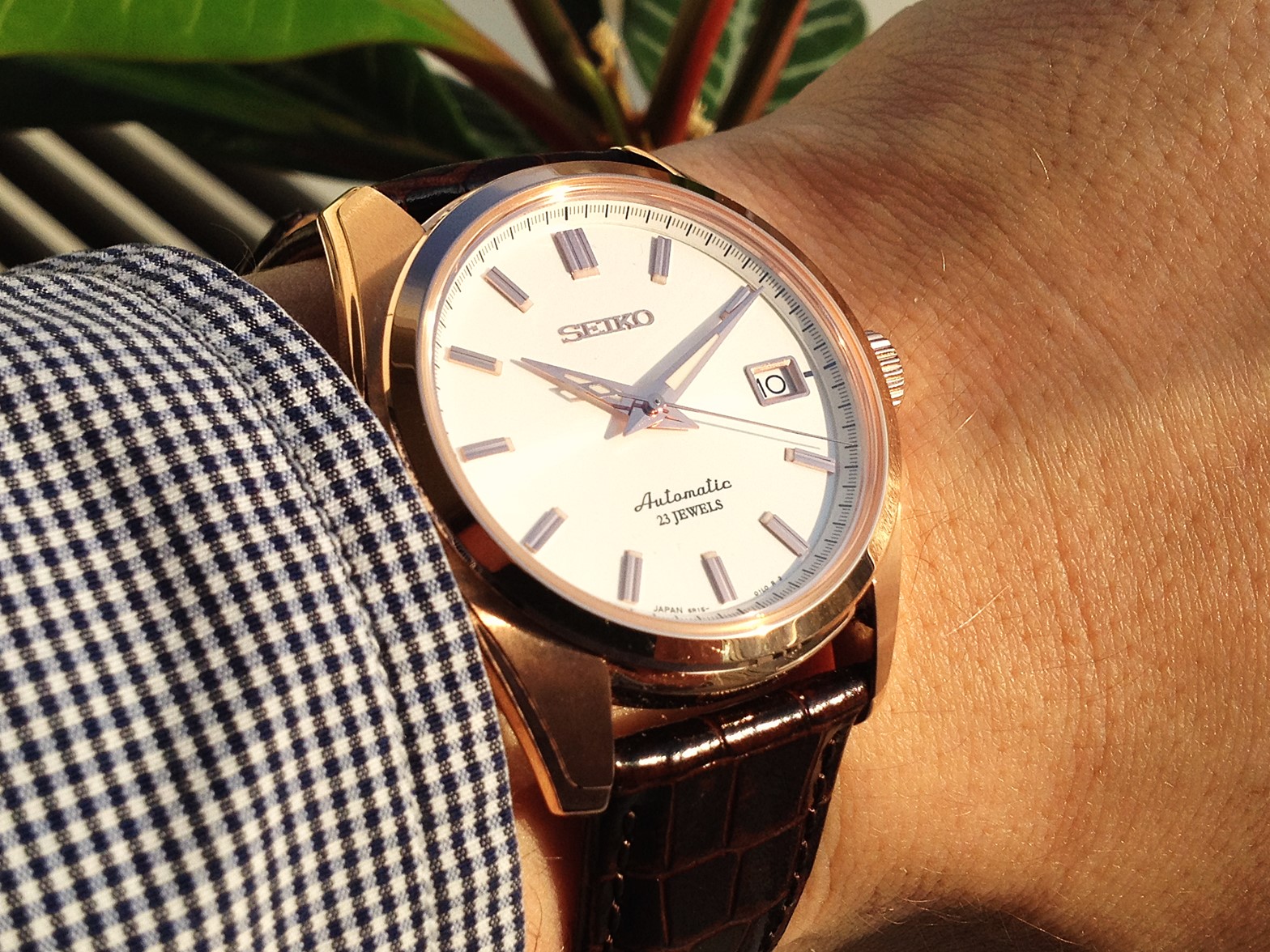 Bought my second one used in late October 2012. I was about to leave for vacation in Ft. Lauderdale and I only had a couple of dive watches in my drawer at the moment. I wanted something a little dressier for dinners and other non-beach activities. This one popped up for sale two wee

k

s or so before we left and I decided it was good enough to bring with me. Had a superb looking honey colored lizard strap lying around which I put it on and I think it made the watch look even better

.
There are so many nice dress watches in the SARB-series. The SARB072 is just one among them. I just came to think of a watch that I haven't had yet but that is a must-have; the SARB030. I've totally forgot

about

it. That might just be the perfect dress watch in that price range! I searched for one for about two years and then gave up. I want one. I need one. I got to have one. NOW!
© All pictures by a Watch Flipper's Diary unless noted.