From an aesthetic point of view I've never been a fan of the steel Samurai. I think it's the lack of crown guards that mainly bothers me but also the hands and the waffle patterned dial looks kind of out of place. Not to mention the PCL bracelet (had it brushed of course!). Or maybe I'm just so passionate about the titanium version that I think all the details that separates them looks weird? Could be. Two details

that I liked though

we

re the PVD bezel and crown and that was enough for me as a watch nerd to convince m

yself

it had to be tried. It was already a kind of collectible when I found it for sale back in February 2012. I knew it was going to be easy to sell. Bought it cheap, sold it cheap. No risk. On the bracelet it weighed way too much. I hate to wear watches too tight and I remember the crown kept crashing into my wrist all the time just like with a Marathon. A day spent together was enough to realize that the titanium version is so much better in every single area.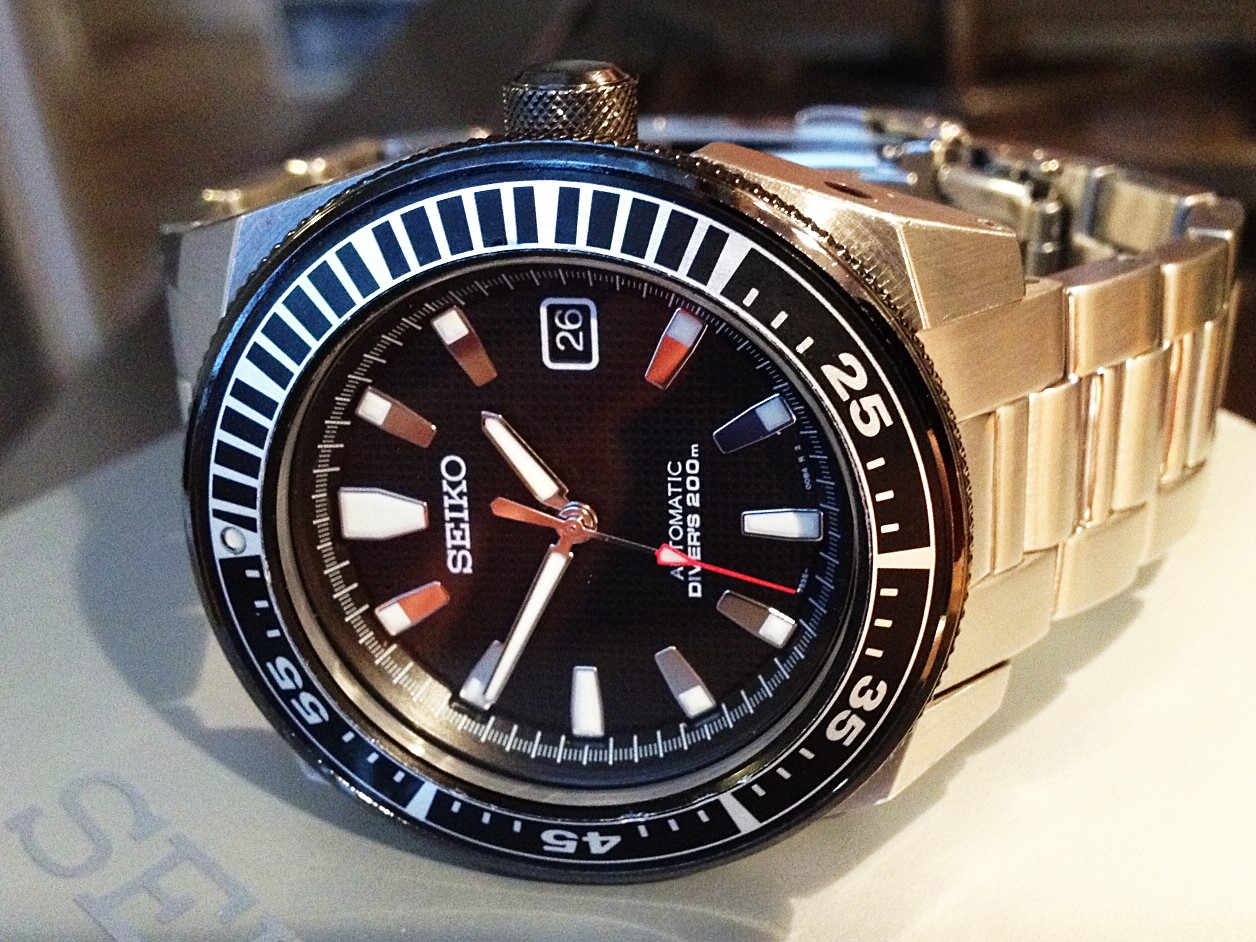 #122 - The Seiko SNM011. The steel Samurai.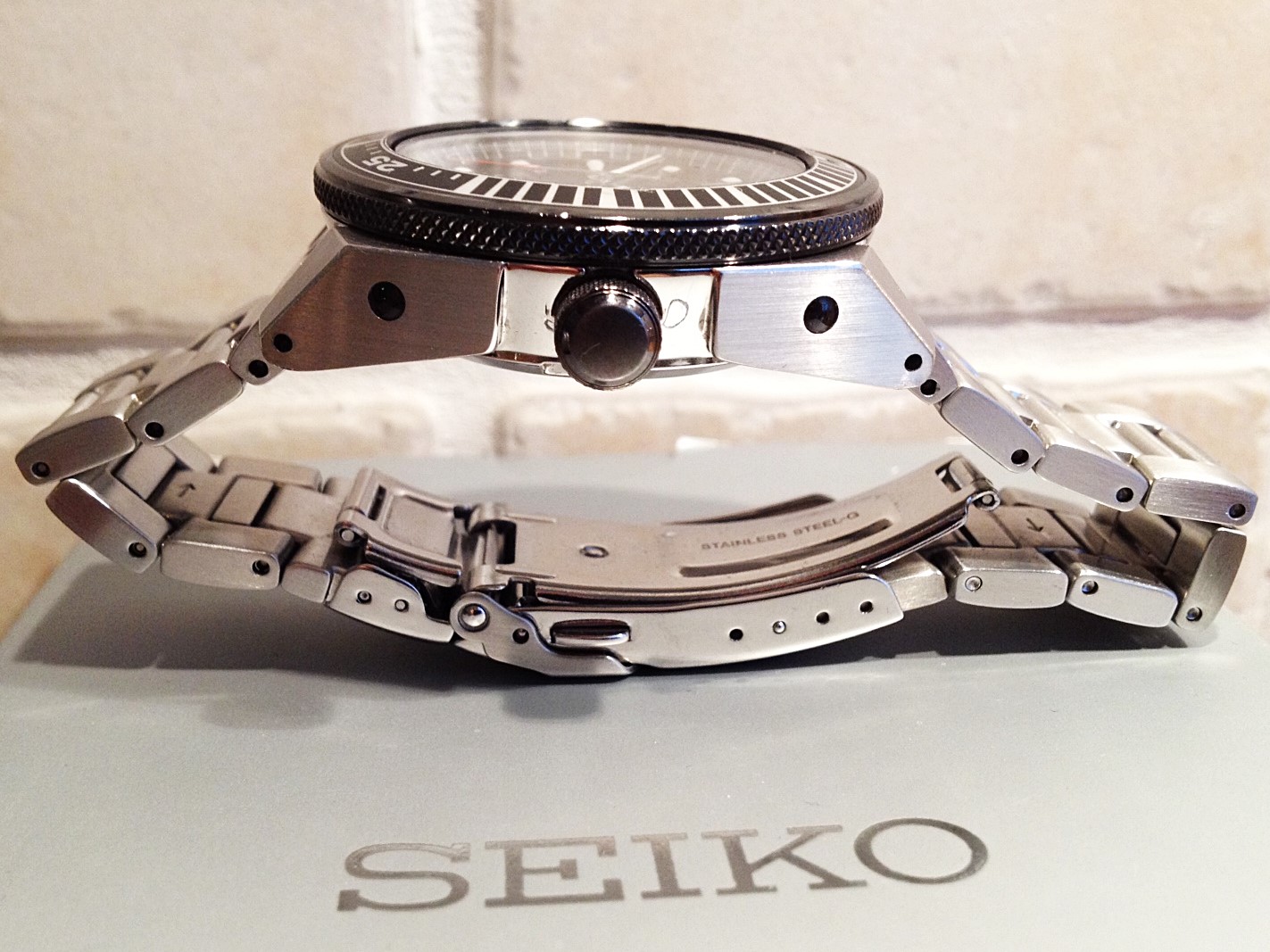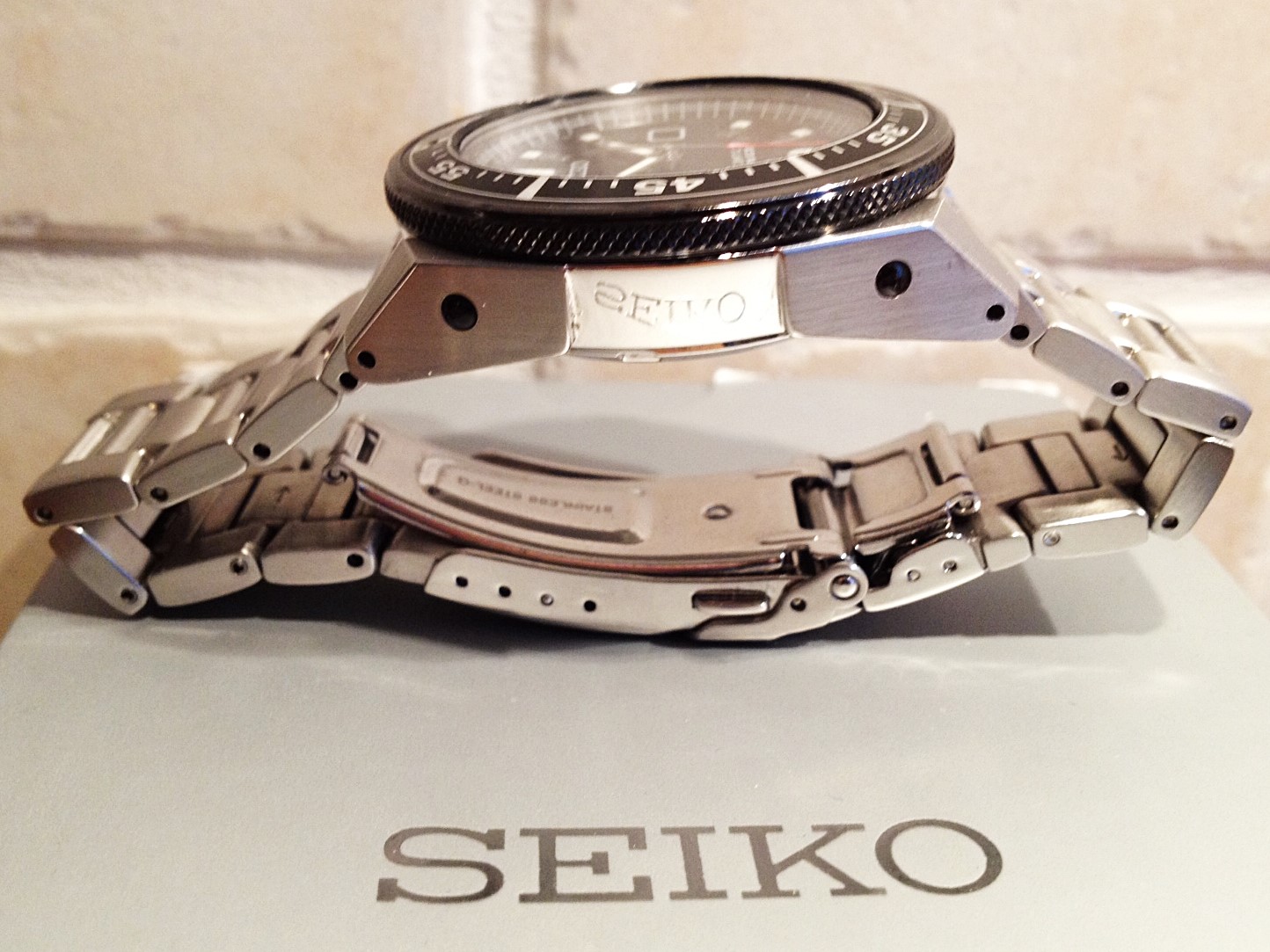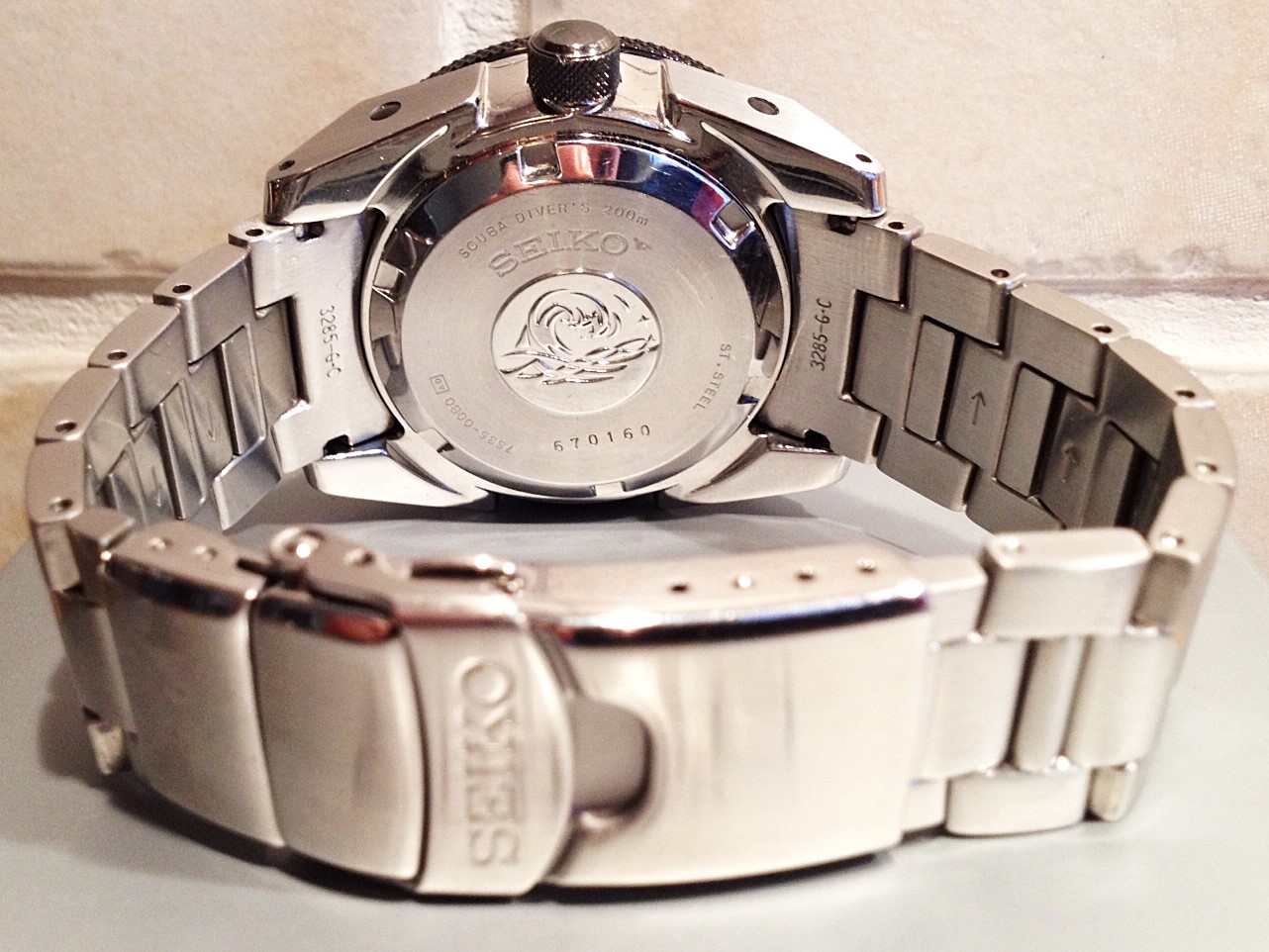 © All pictures by a Watch Flipper's Diary unless noted.