My one and only watch from the Sportura series

;
The Seiko SKA511.

The Kinetic movement is a hybrid between an automatic and a quartz watch. Easily explained the movement has a rotor like an automatic watch which is generating power and charges a battery when it's being wound up. I've never liked the Kinetic's mainly because of the button placed at 2 o'clock. This is the power reserve button that lets you know how much energy is stored in the battery. The SKA511, a.k.a. The Lightsaber which I've read a few times it's being called (the name doesn't seem to have stuck though), was actually the first Kinetic dive watch I thought was good looking enough to be worth trying out and I found a cheap one on eBay in late February 2012. I remember it being quite large. It must have measured around 43-45mm and the lugs were quite long too. It didn't fit my wrist very good at all. It had a nice feature though; the long diver extension clasp. It made the bracelet big enough for me to slip it over my cast after my skiing accident which was very handy!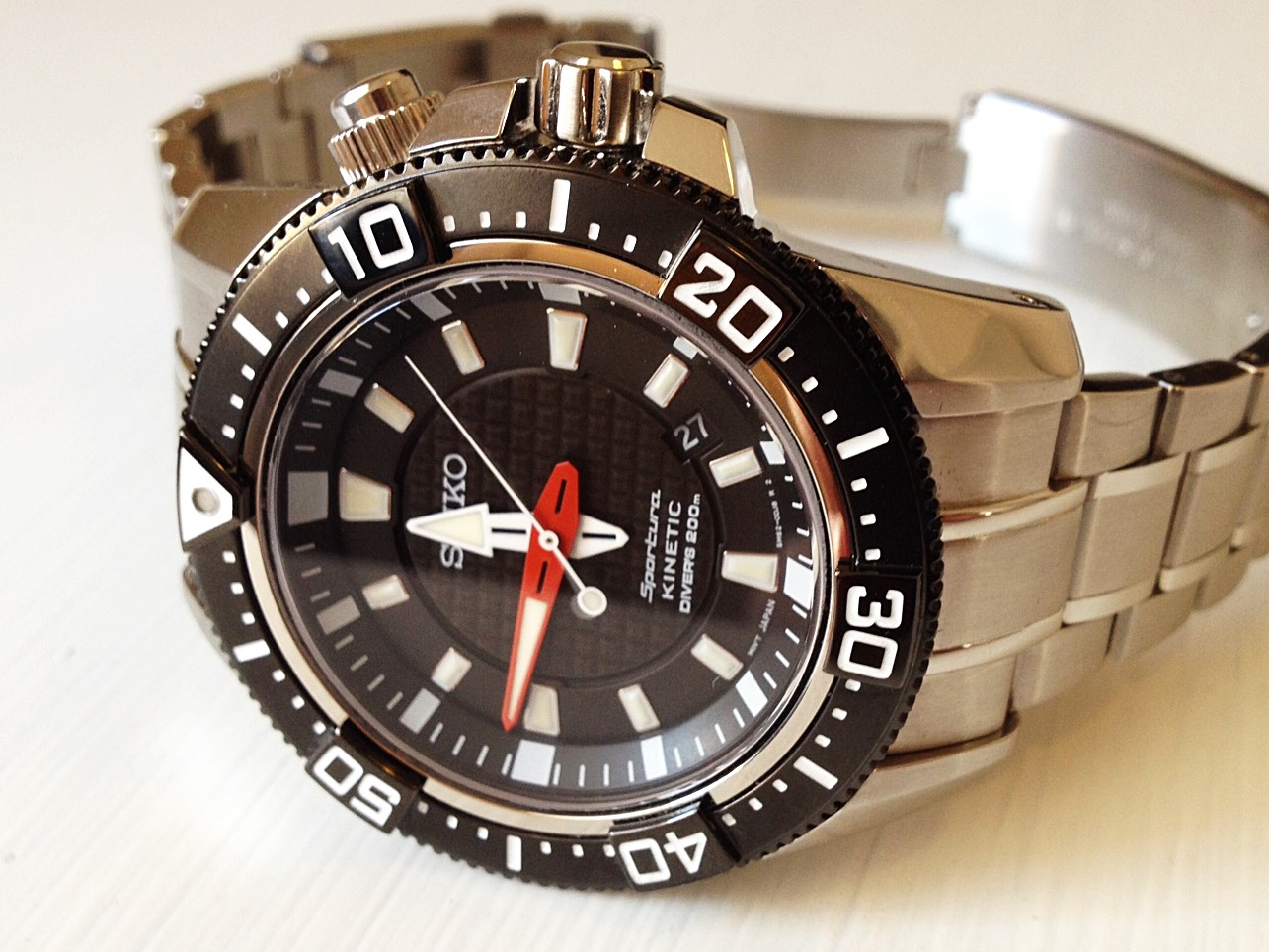 #120 - The Seiko SKA511.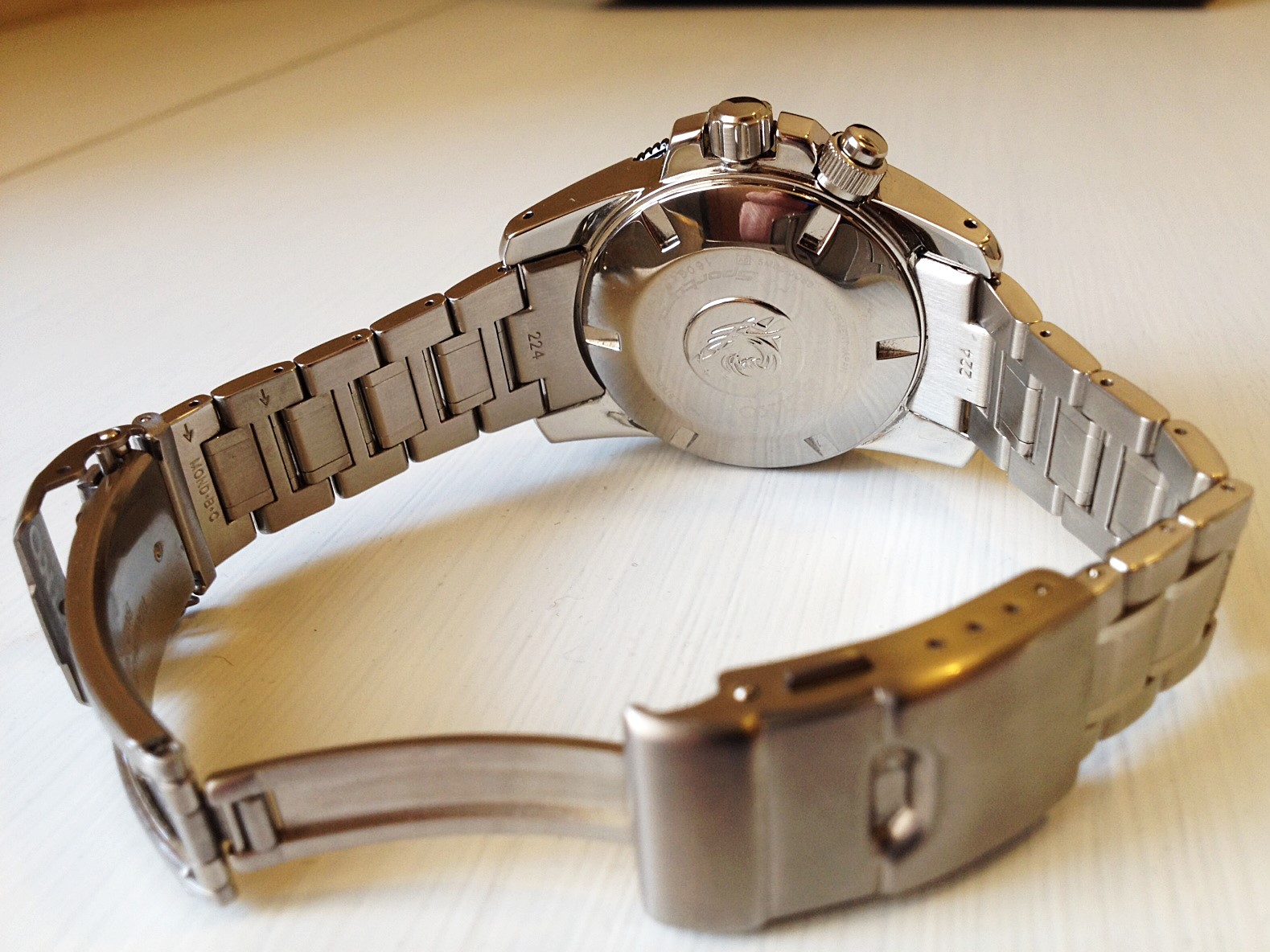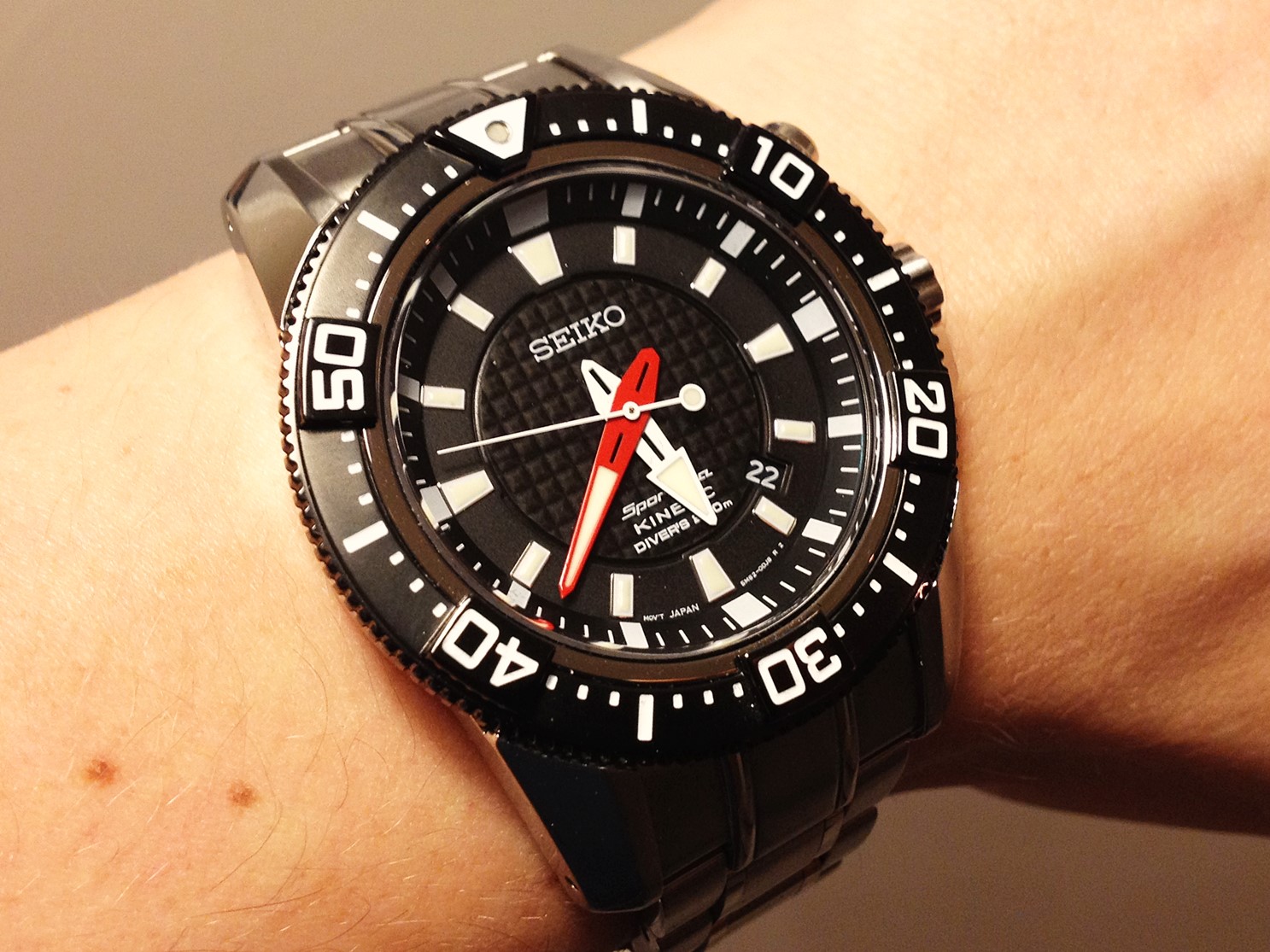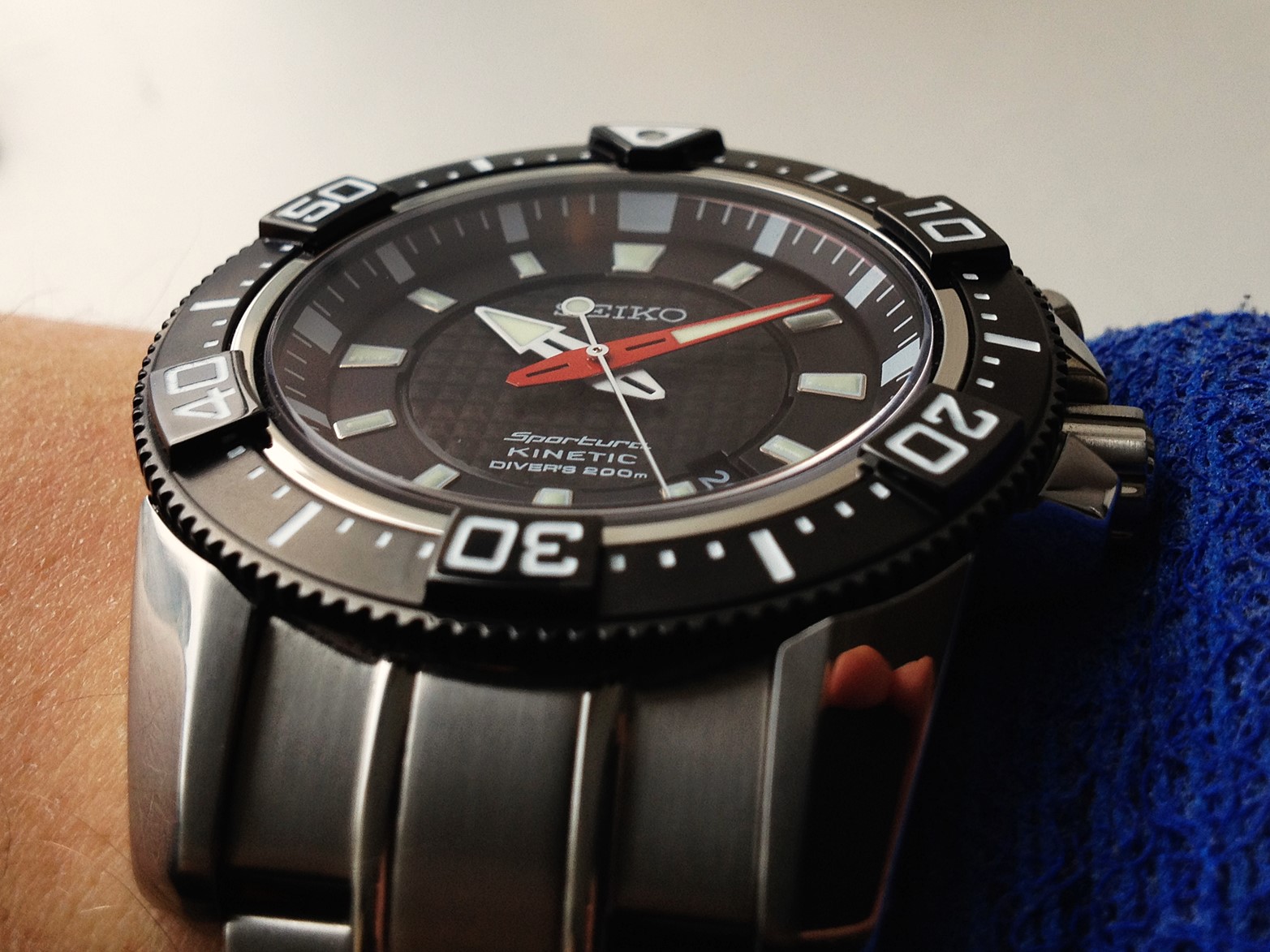 Wrist shot with the cast.
I sold the SKA511 quite quickly and I never thought of buying another Kinetic again until last year when I discovered the SUN021, which is far from great looking, but like before, it was good looking enough for me to be willing to give it a try. More on that one later but I can tell you that I should have learnt from this mistake.

F

or some reason the majority of the Kinetic's doesn't speak to me and frankly I find almost all of them

to be

a bunch of ugly misfits.
© All pictures by a Watch Flipper's Diary unless noted.