This was a serious attempt trying to find a watch for my upcoming wedding. Considering my becoming wife and I had put a whole lot of dough into this event I was aiming to find something classic but in a lower price range and when I found this Longines Conquest Heritage in the end of May 2013 it felt like a good choice. It was far from perfect but I figured it would have to do.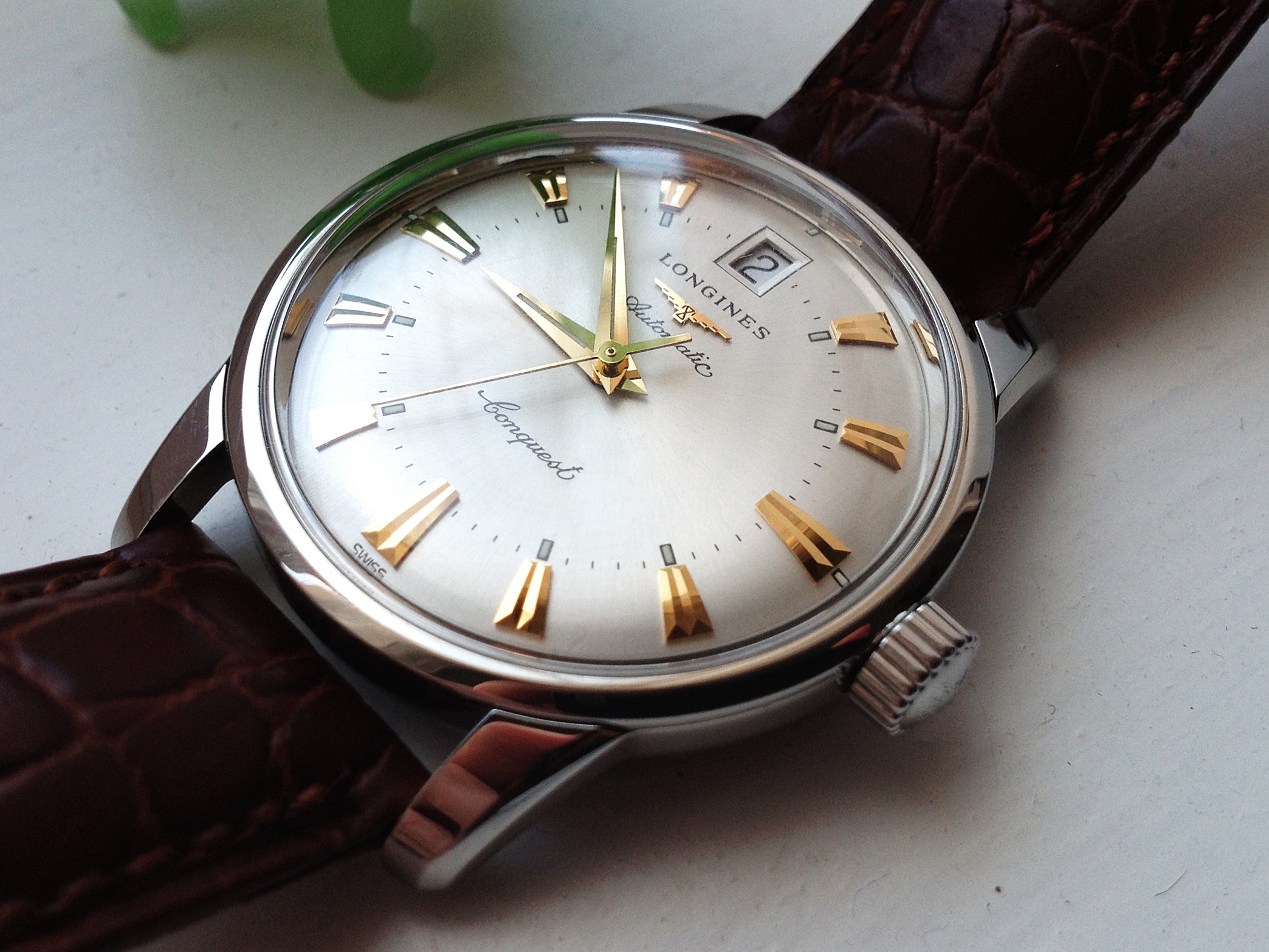 #177 - The Longines Heritage Conquest, ref. L1.611.4.75.2.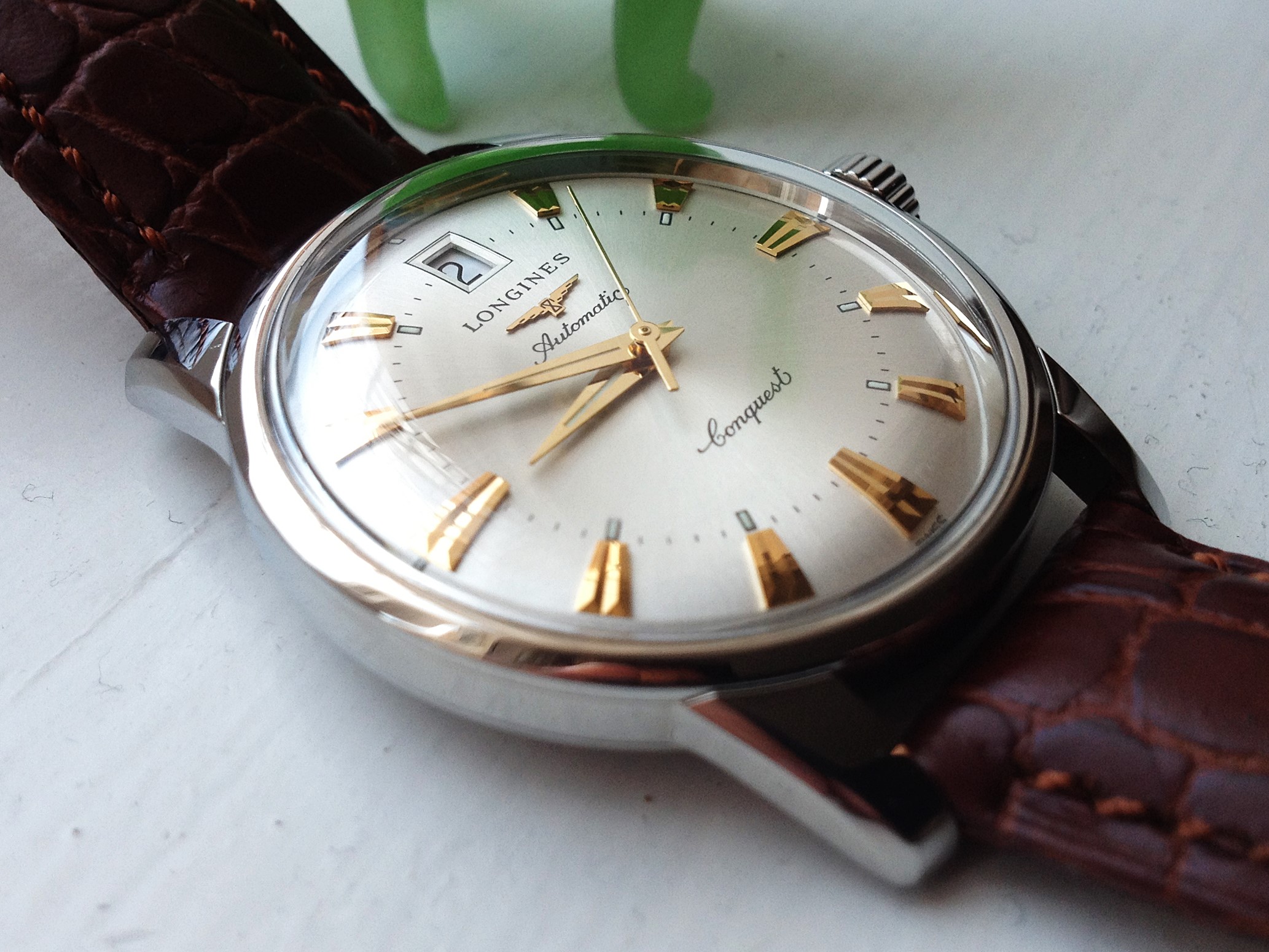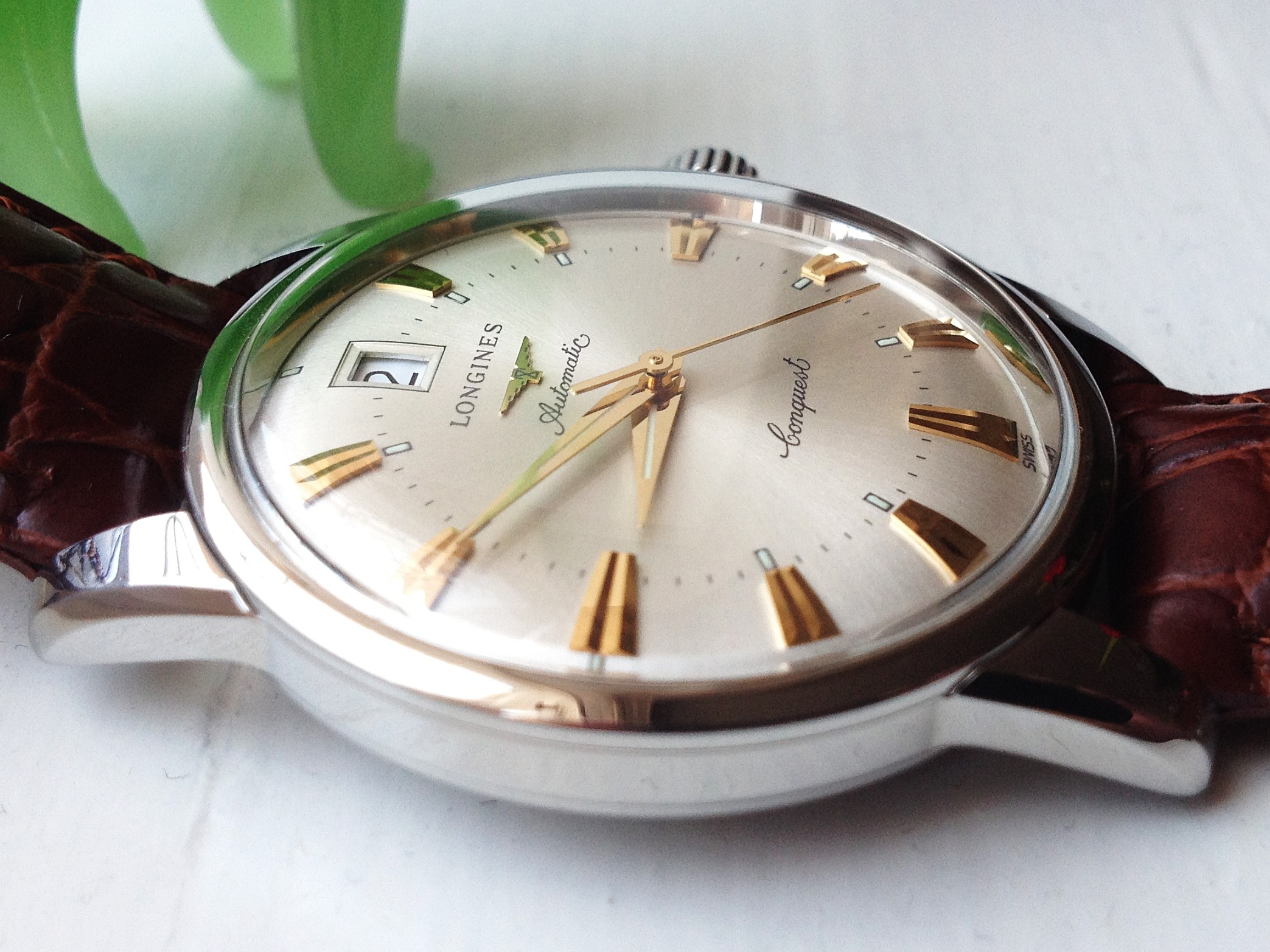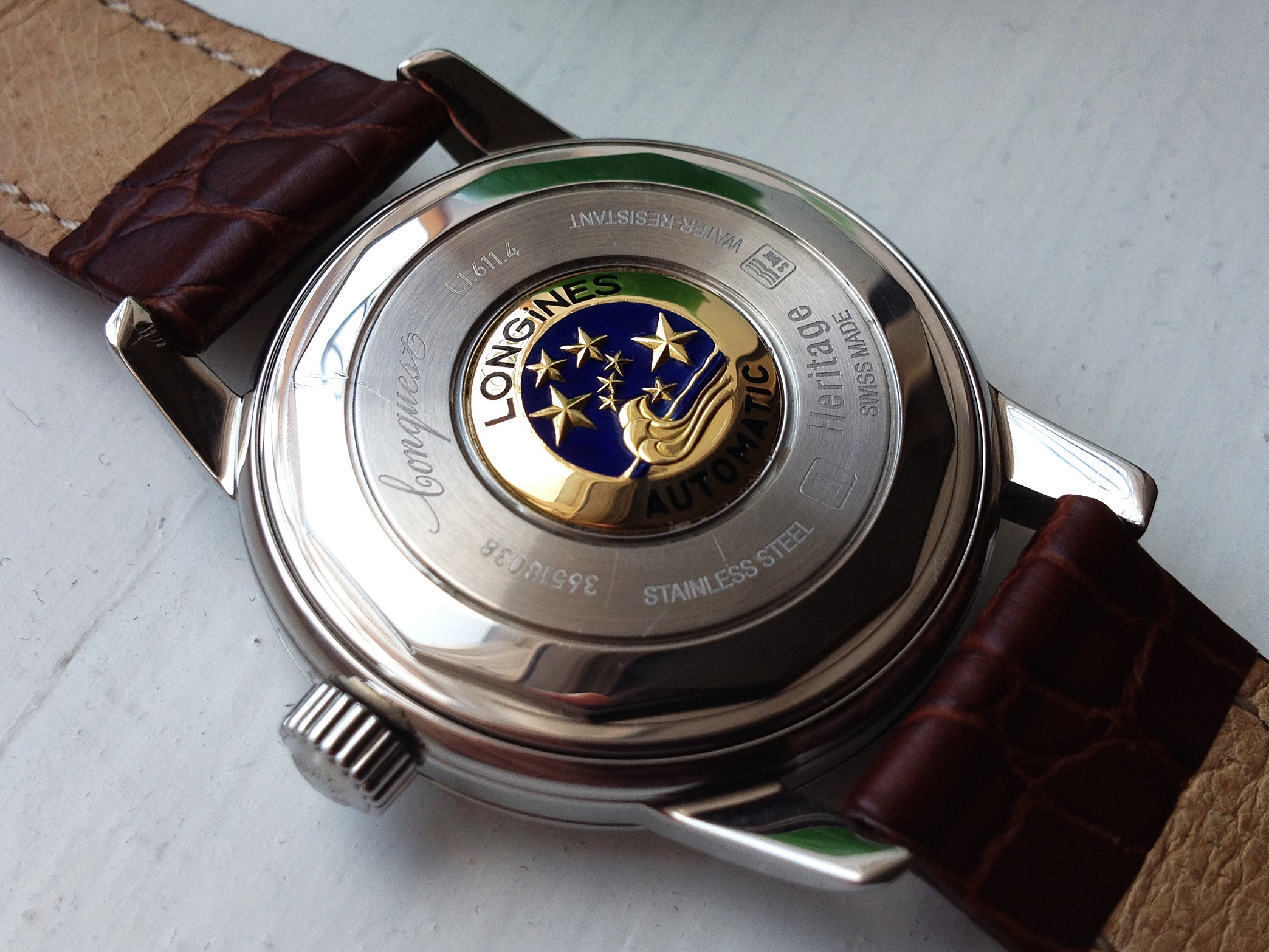 The horrible thin black leather strap it came on was immediately removed and replaced with a brown croc strap. Looked way better. Its size, 35mm excl. crown, made it a good dresswatch and the acrylic crystal gave it a nice vintage touch. It actually looked really

classy

and elegant.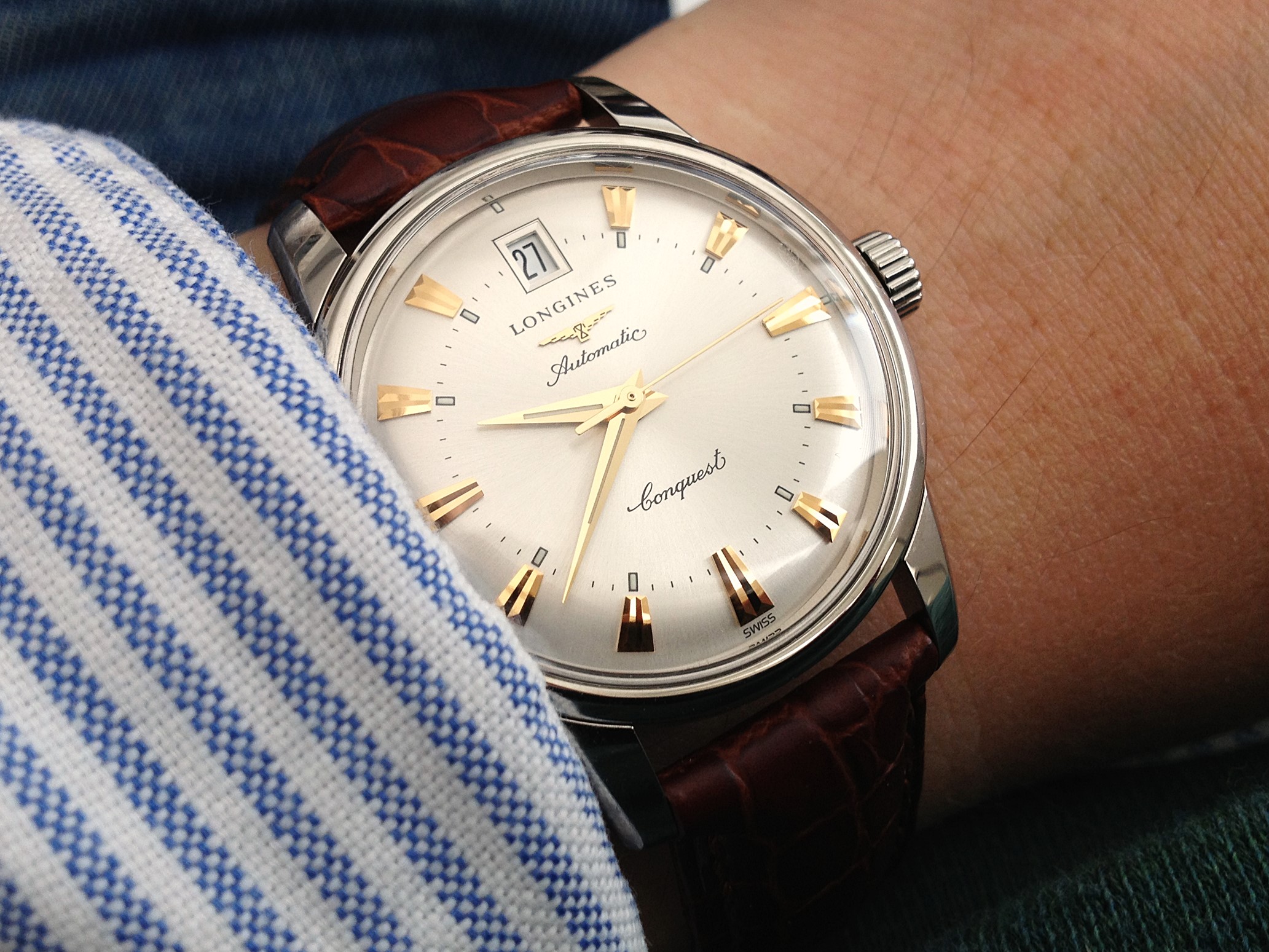 Seriously, that's a pretty good looking dresswatch!
It was

only a week

before our wedding day that I realized that "shit, this feels wrong! I can't do this!"
Oh, I was referring to the watch, not the actual marriage! No, a Longines wouldn't do it and I had to take care of business really fast. Luck was with me and I managed to get a hold of

the perfect

object that

felt

worthy enough just a couple of days before we flew off to Rome for

our big day

.
To be contin

ued.
© All pictures by a Watch Flipper's Diary unless noted.