For about $150 you

could get

a brand new great looking JDM quality watch from Seiko. The Seiko SBCA001 was unbeatable in many areas. Unfortunately it has now been discontinued which sucks. The last couple of months I've been trying to get a hold of a new one but it has almost been impossible. The few I've found have cost about three times the listing price.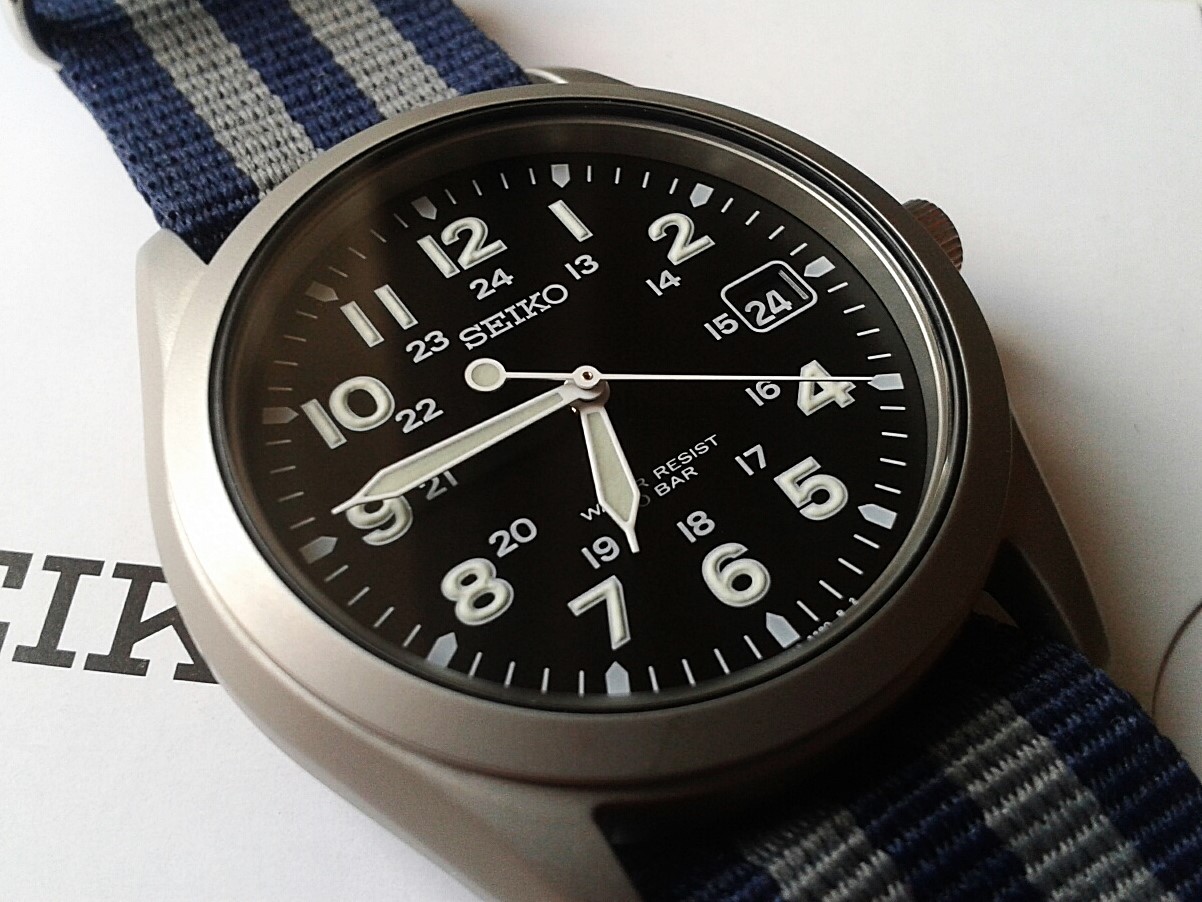 #175 - The Seiko SBCA001.

I bought mine from Seiya in April 2013. I was amazed by the high detail you could get for that kind of money. The bracelet was perhaps a little too light and loose for me so I wore it on a nato. That might have been the only flaw with this watch. Well, no screw down crown either but what the hell. It was still water resistant to a 100m. But except for that it was great. Beautiful military type black matte dial. Awesome lume! Perfect size. 36mm was just enough. I wouldn't want it any bigger than that. And the best part – a quartz movement. Thank you Seiko! Please give us this one back soon. Or at least something similar.
UPDATE - June 7th 2016.
So after bumping a WTB-ad for a time I finally managed to get me another SBCA001 last week. I'll try to keep this one in my closet now for a while. It really is a great watch!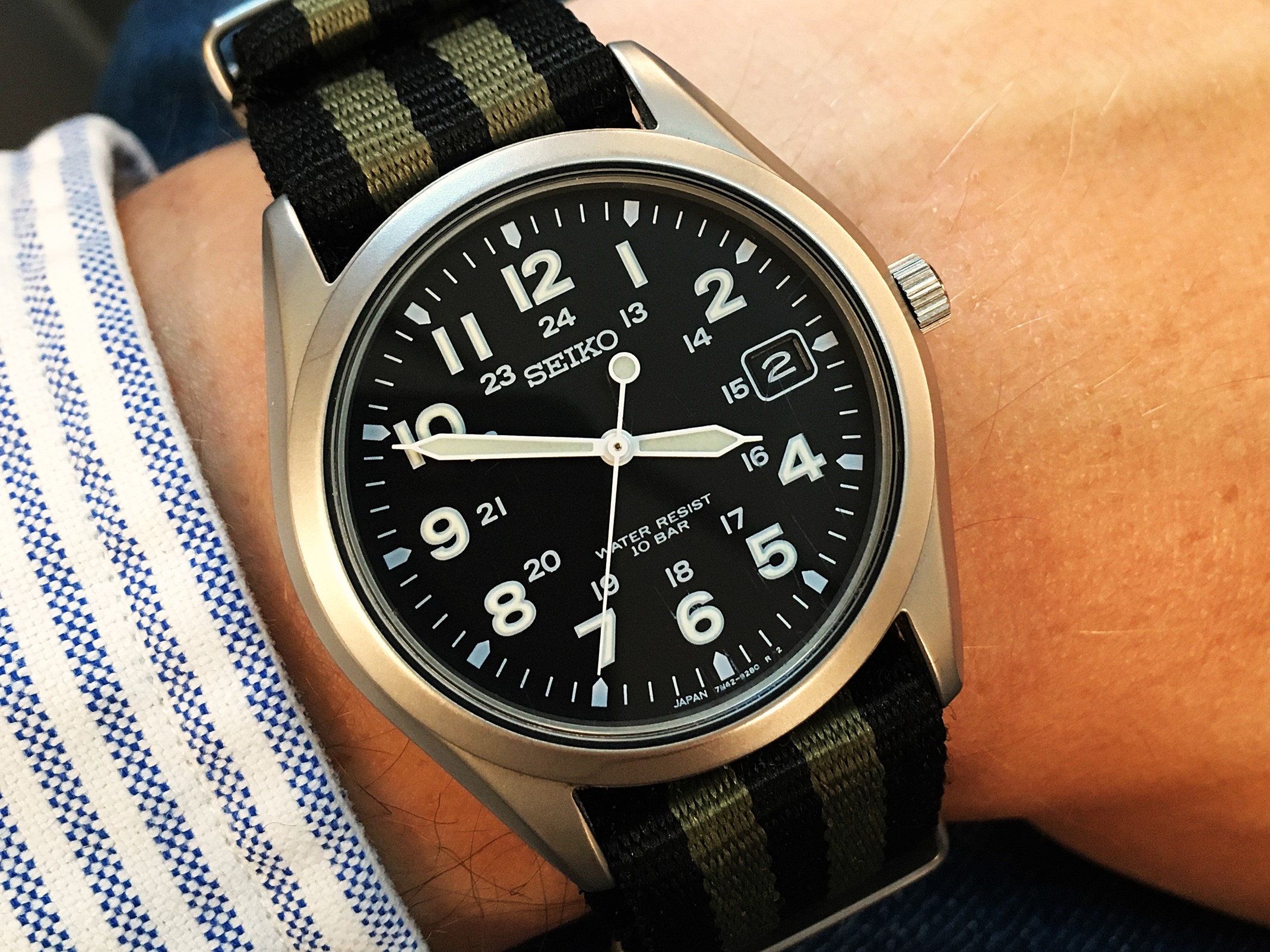 #299 - My second SBCA011.
© All pictures by a Watch Flipper's Diary unless noted.