Was I going through a Tudor phase here? Well, yesterday I told you I felt a bit reluctant wearing the Tudor Submariner. This chronograph was a different story. "But that's a Daytona rip off!" some of you might say. But is it? Really? No, I don't think so. OK, the case design and the pushers might make you think of the Daytona but the 79270 has a 6/9/12 subdial setup (Valjoux 7750 movement) while the Daytona has the 3/6/9 setup. The 79270 also have a date and a bezel that turns. I would say it might be inspired by the Daytona but the 79270 definitely stands on its own legs and does not fe

el like a wannabe Rolex

. On the other hand, the reference 7

9

280, with steel tachymeter, would be a closer call.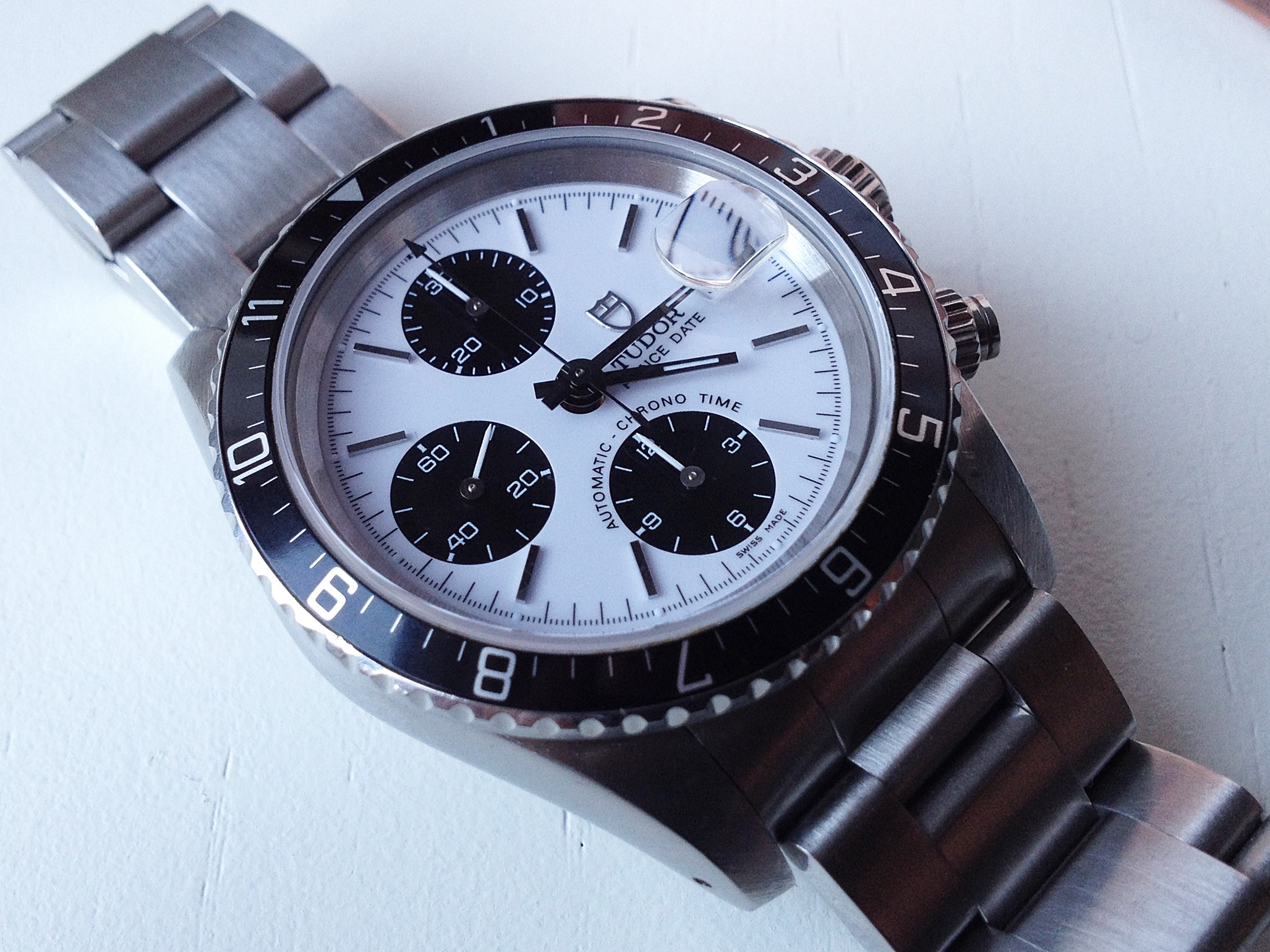 #167 - The Tudor Chronograph ref. 79270.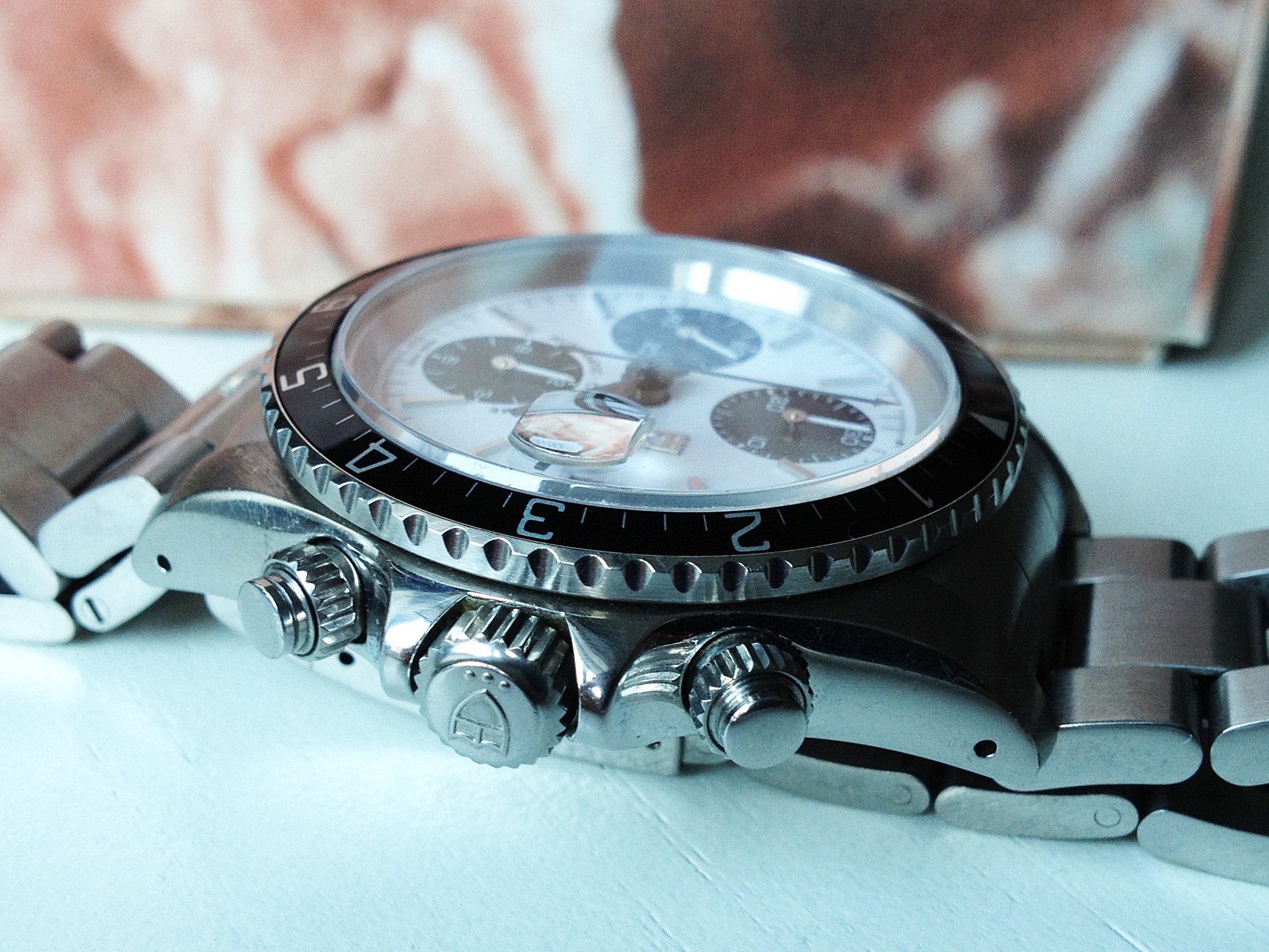 Tudor shield on the crown.
I loved this one. It was great to look at. Beautiful! It felt like a good allround beater chrono. The lug-holes for example; a great feature! Just as the turning bezel. A much more useful chronograph than the Rolex Daytona. I'm happy I got it on the oyster bracelet. I'm usually a big fan of jubilee bracelets but Tudor's version of the jubilee just looks awful. I bought it as a full set in the end of March 2013 with box, books and certificate in great condition. The watch itself wasn't far from being NOS. I had plans to buy a black dial with white subdials for it but it didn't get to stick around that long. This model is another great example of a watch that has more than doubled its value in

the last three years.
This watch ended up in a trade for a NOS Omega SM300 (Watchco) which I will present in the near future.
© All pictures by a Watch Flipper's Diary unless noted.