I was actually on the hunt for the Mühle & Glashütte S.A.R. Rescue Timer when I stumbled upon the Nautic Timer. Hadn't even seen it before but it looked cool and after a quick research I figured the price it was

being sold

for was decent so I went for it. I knew it was going to be impossible to sell within Sweden and get my money back but that didn't stop me. I wanted it.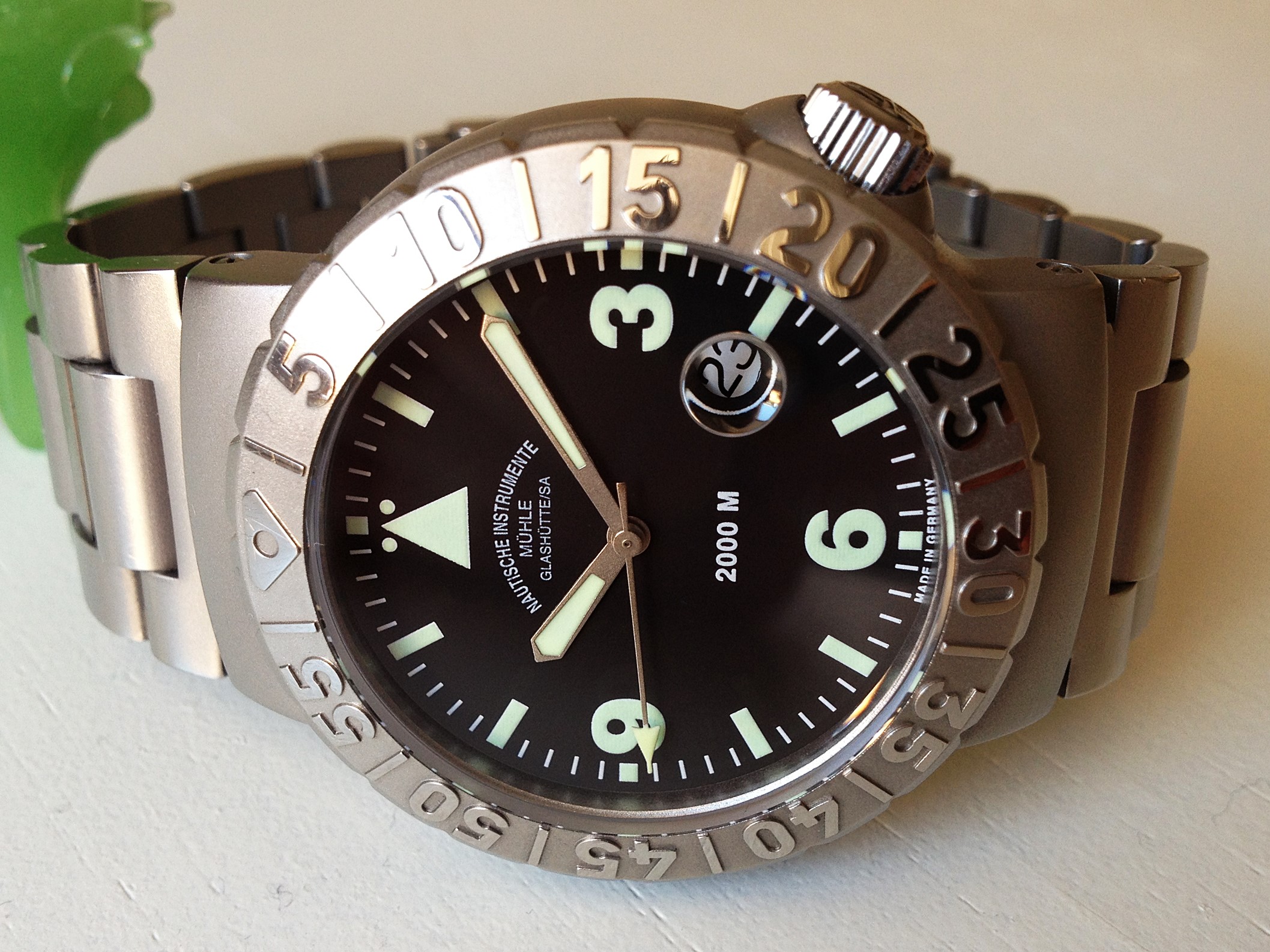 #168 - The Mühle & Glashütte Nautic Timer, ref. M1-41-23.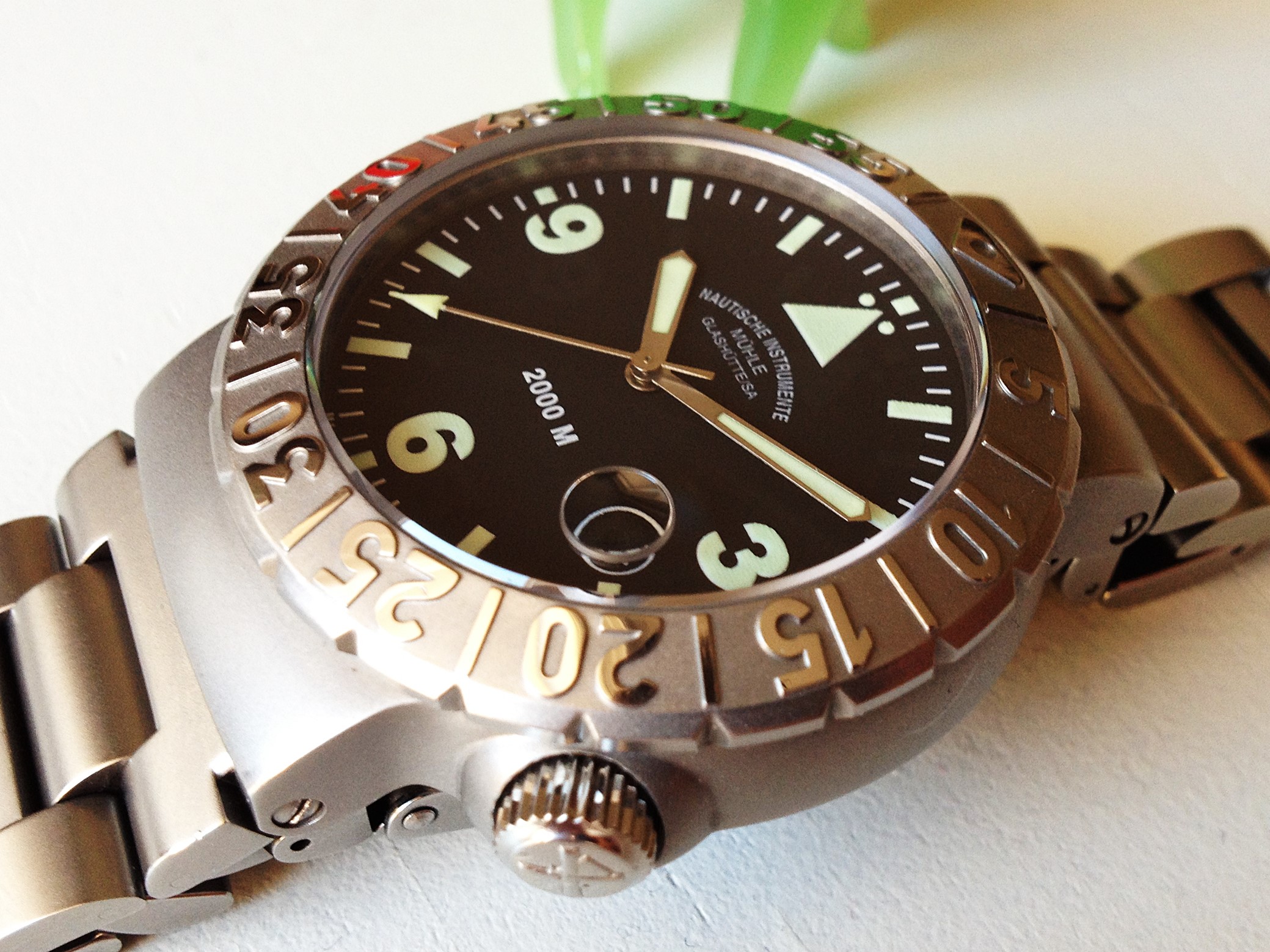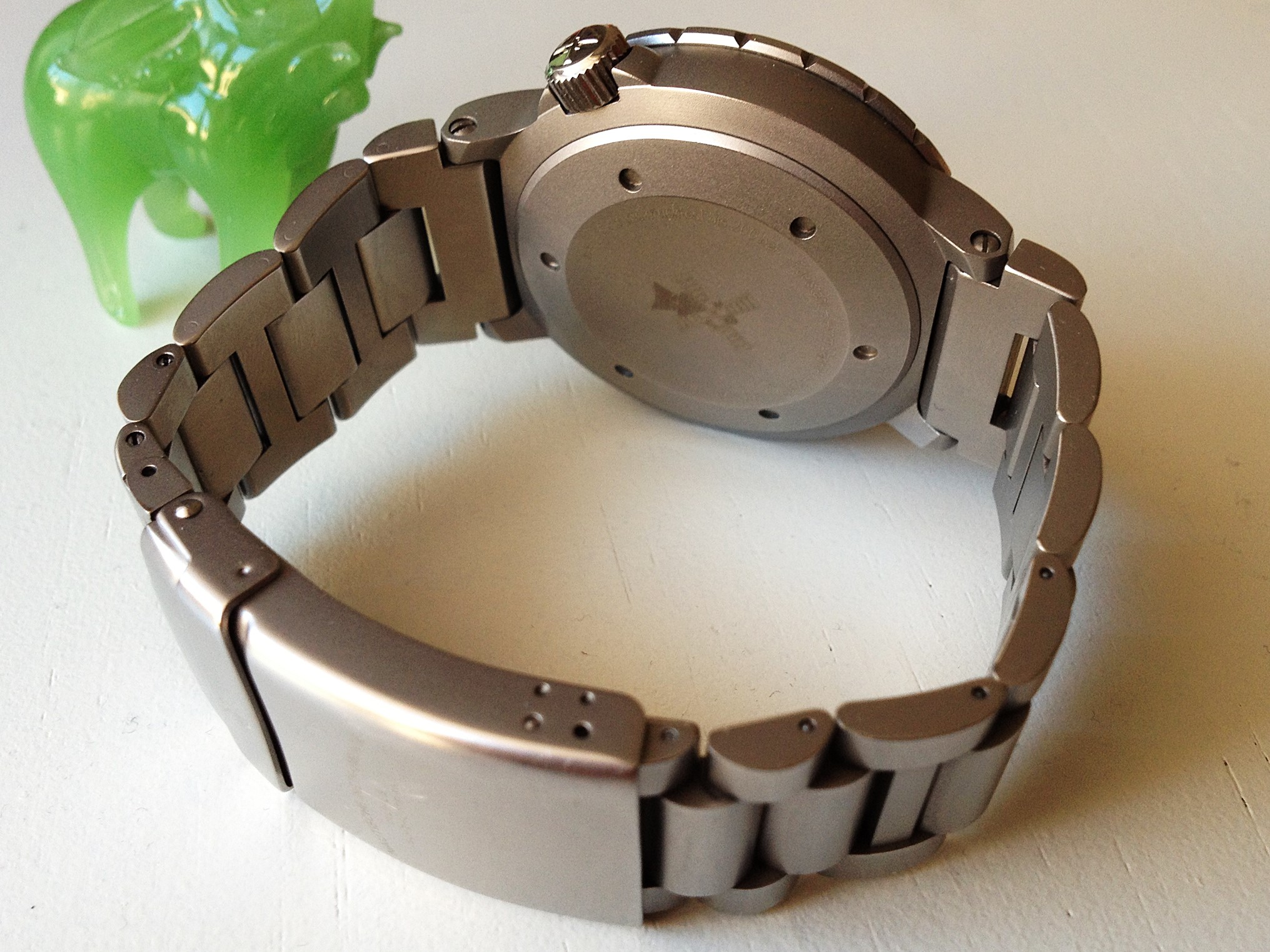 Lovely bead blasted finish all over.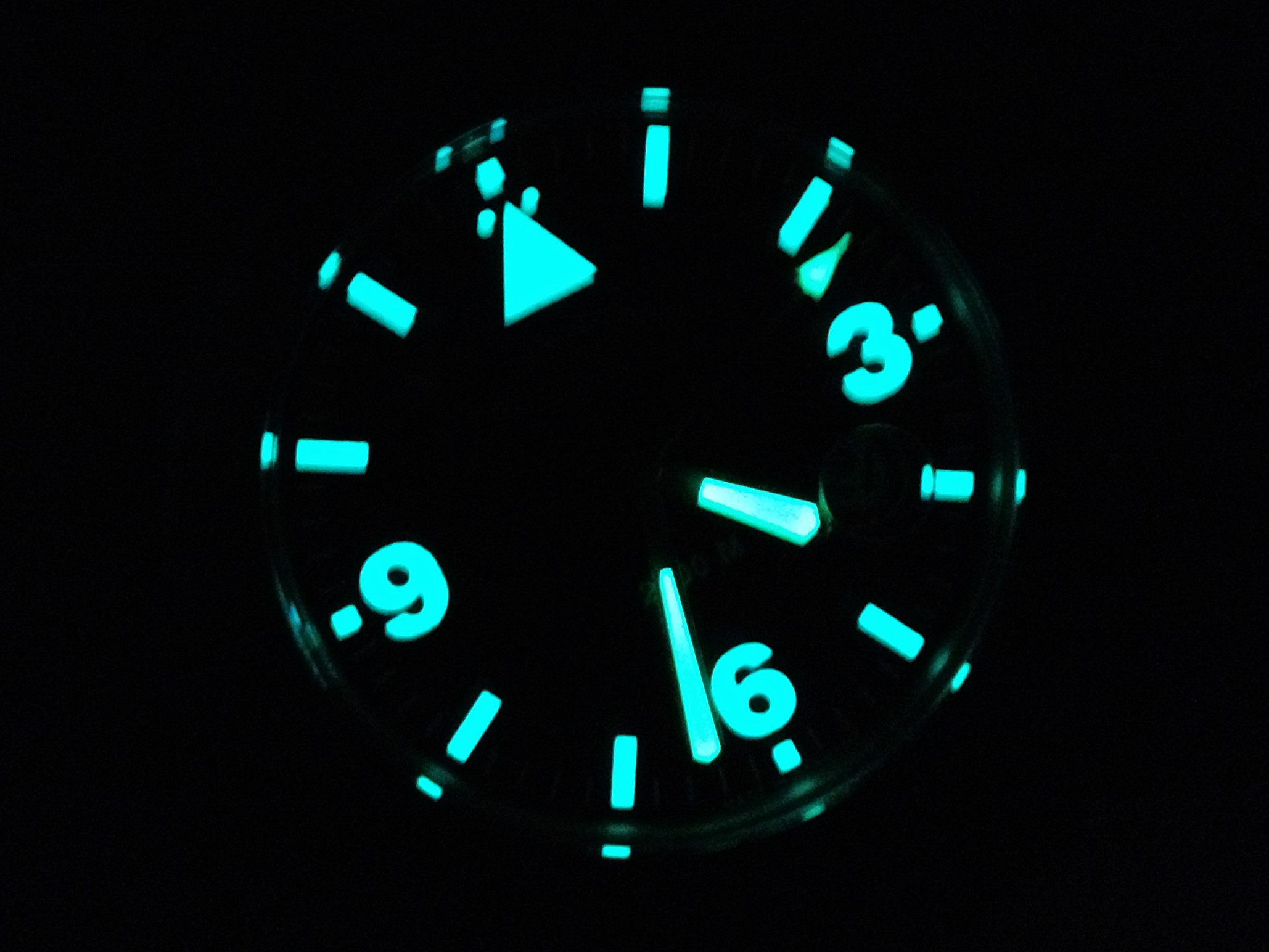 Blurry lume shot but it still gives you a feeling about how intense it was.
The Nautic Timer made a good impression on me. It was my first encounter with

the German manufacturer

. The name Nautic Timer to me sounds like a watch made for sailing but this one was made for deep sea diving. It measured about 42mm (excl. crown) and was water resistant to 2000m. They sure didn't try to save

on

the superluminova when they applied it on the dial. The layers of lume w

ere

thick and sick! It was comfortable to wear, looked good and the bezel gave of a bit of a Yacht Master-feeling. I tried it on a Bonetto 285S but it didn't look as good as I had hoped. It was an unexpectedly cool watch and a positive experience but I let it go because I still wanted to try the S.A.R. Rescue Timer. Luckily a friend helped me out when I, just as expected, had had it out for sale for a while without any response at all and he put it up on the British forum TZUK for me and he actually managed to sell it without a loss. Thanks Hassan!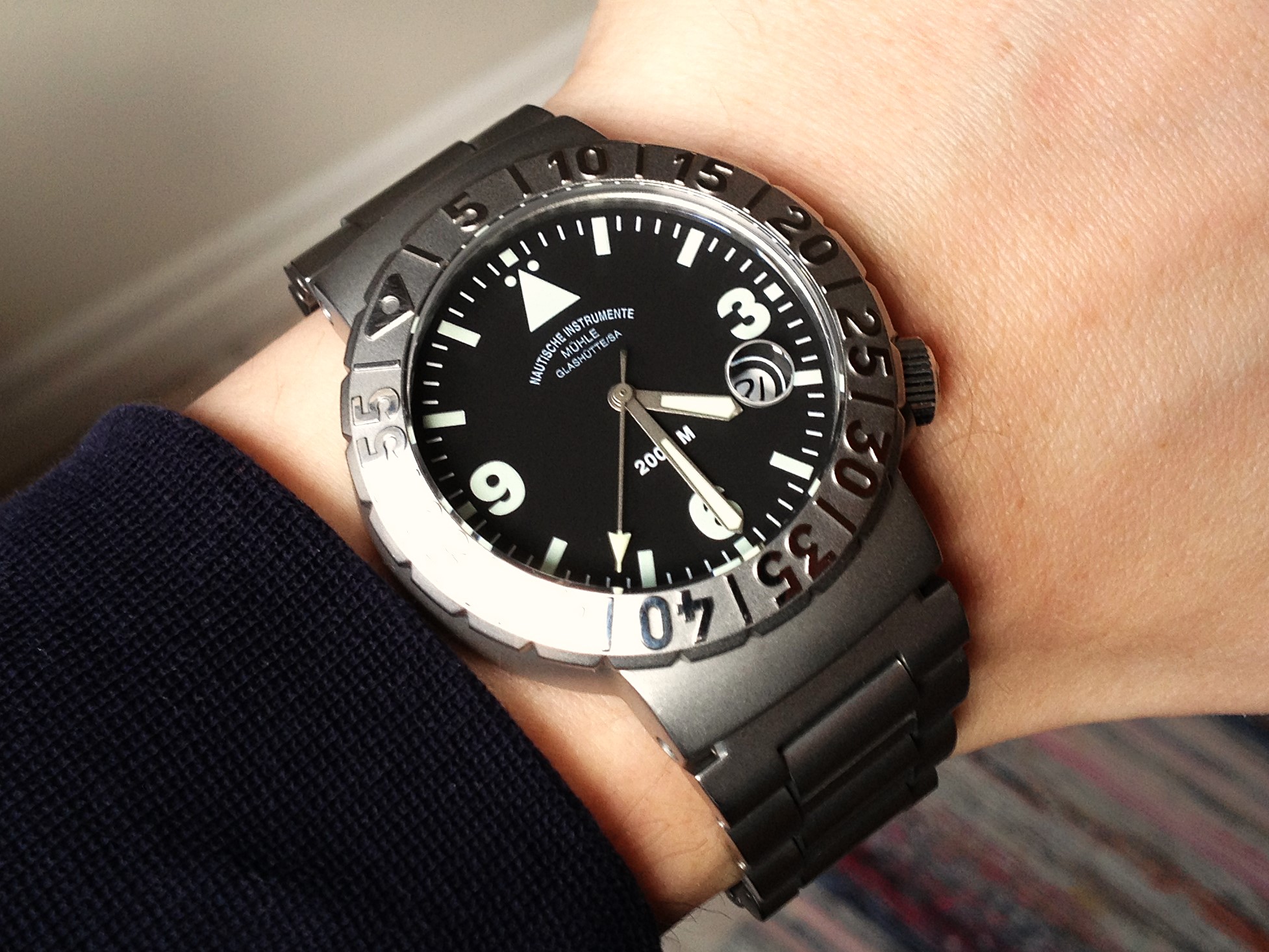 Wrist shot on the bracelet.
I still haven't had the S.A.R. Rescue Timer but it has remained up there at the top on my list of future watches to buy and will do so until it has been crossed off.
© All pictures by a Watch Flipper's Diary unless noted.