Here's another watch that easily would have qualified to the list over my top 5 OWG-watches IF it would have had a date. I mean, the Explorer is basically a regular Datejust but without a date, but it has got something else to it. I guess it must be the name. Explorer. I mean, who doesn't want to be an explorer? I immediately felt like an adventurer when I put i

t on

my wrist for the first time

; r

eady to climb any mountain! I suppose it's meant to be a toolier version of the Datejust and honestly, even the differences aren't that many, it still feels, at least to me, like another kind of watch than the Datejust.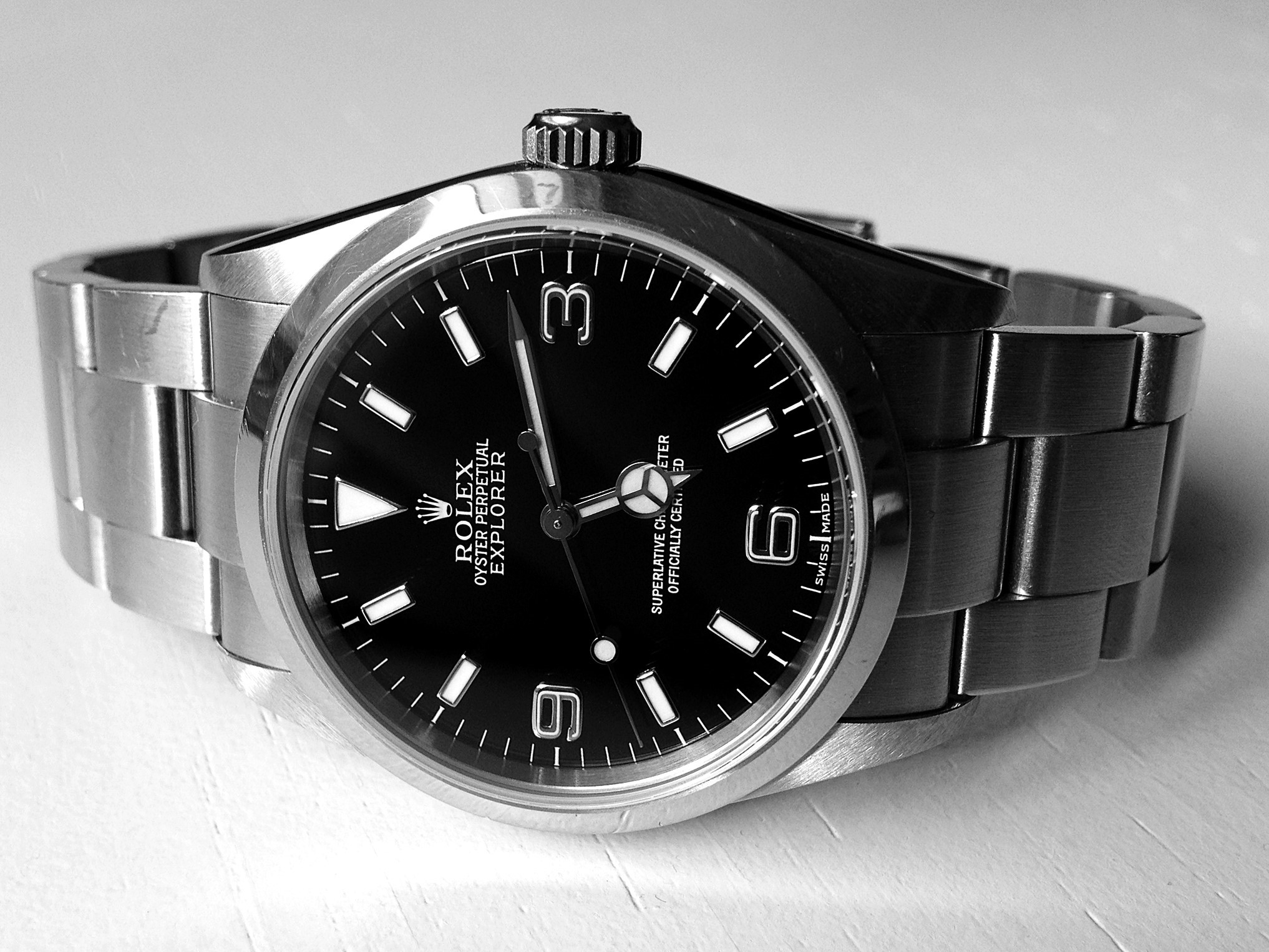 #170 - The Rolex Explorer ref. 114720 in grayscale.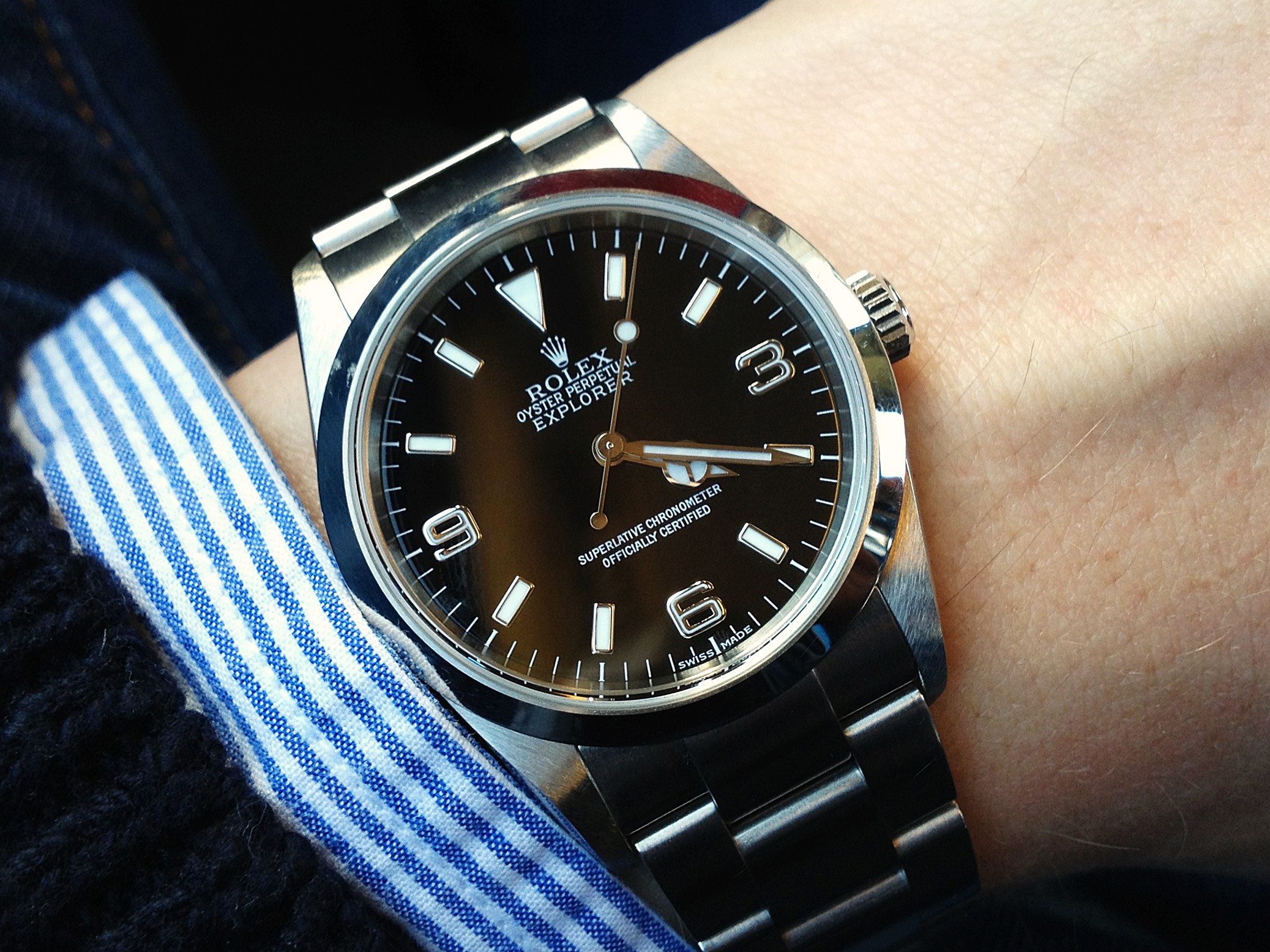 On my way to a work interview in April 2013.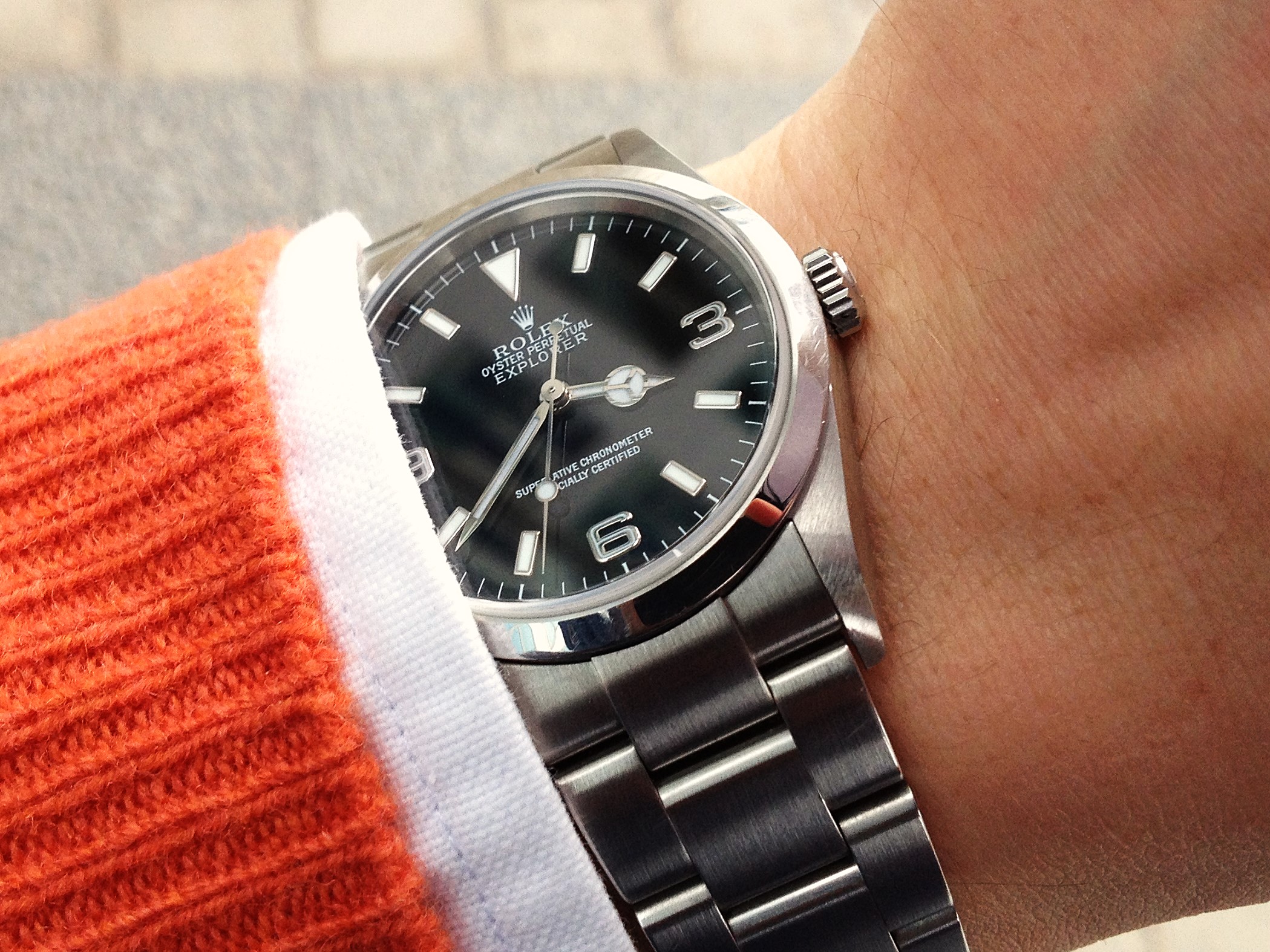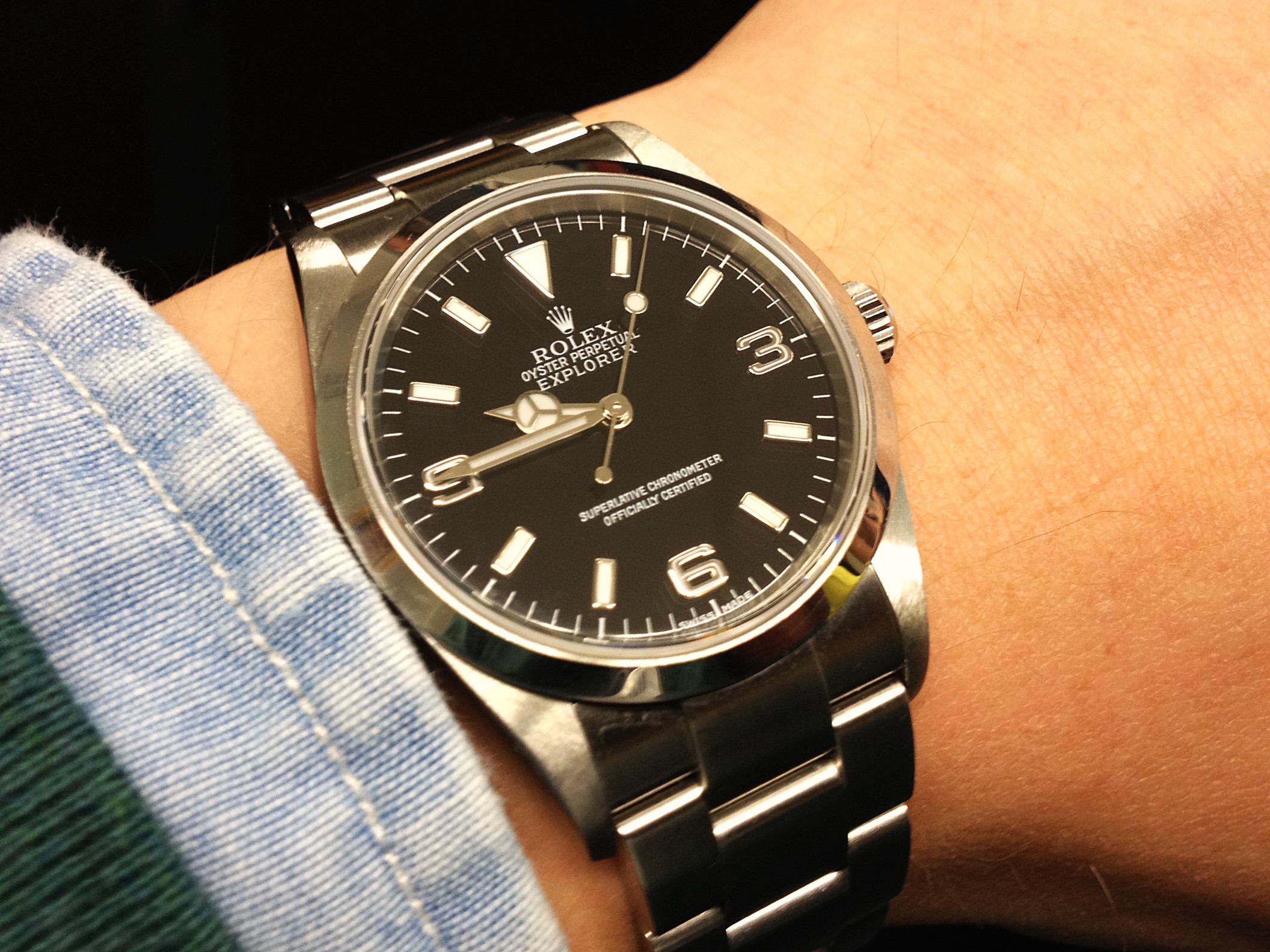 I got a hold of a superb full set from a friend to a really good price

during a dinner

. Being a little drunk always makes it easier to pull the trigger! This was in early April 2014. It had originally been bought in Italy in 2005. It was impossible not to like it. I was even considering keeping it because I had my wedding coming up in two months and figured it could do well as my wedding watch. I finally decided to go with something a little dressier and I ended up sending it away to a buyer in Copenhagen.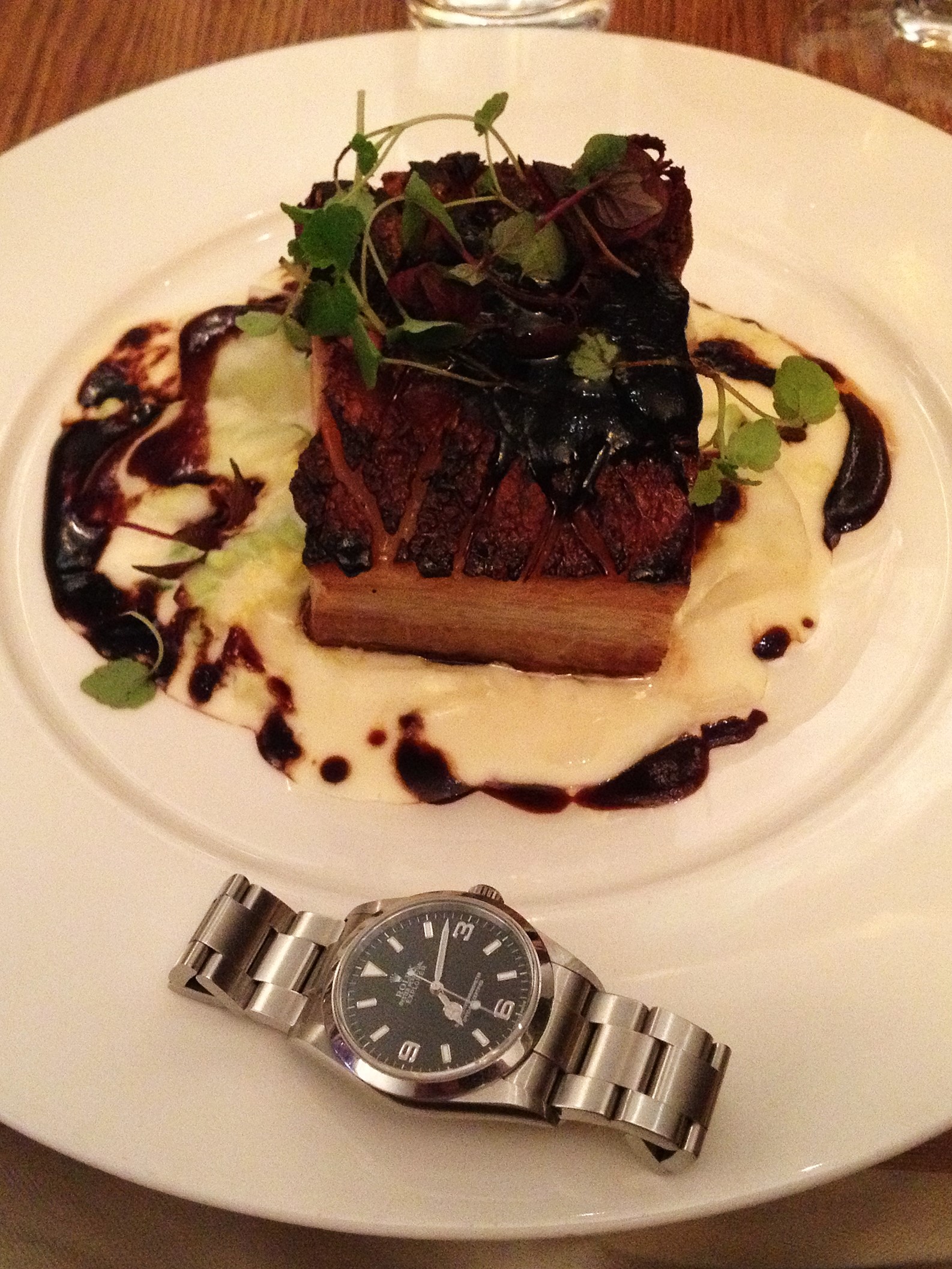 At dinner with a couple of watch nerds. That's a piece of pork belly on the plate. Yummy!
The 36mm Explorer is a classic with a lot of cool history and you can never really go wrong with it. It would work in every occasion with every outfit. I wore this watch to the interview at my current job and being

superstitious

I believe it brought good luck with it. Can't say I'm a big fan of the newer 39mm version which had really weird proportions. OK, Rolex finally fixed some of the flaws on their latest version for 2016 which made it look a little better but still I think it's too big. I would definitely recommend going for the 36mm version if you ever want to try out an Explorer.
© All pictures by a Watch Flipper's Diary unless noted.