Honestly, this watch qualifies as one of the best watches I've ever had! I'm not joking. This one was freaking amazing! A more versatile and wearable allround watch is hard to find. The expression "OWG" should be used lightly but for me this watch qualifies to be put on that list of OWG- contenders.

I just think it looks fantastic. It has a design that really speaks to me. It measured 39-40mm, excl crown, and was rather slim. Just perfect proportions! The fat oversized mercedes hands were lovely. The dial had a perfectly matte black tone and had a matching black date wheel. The design of the bracelet is one of my favorites and was super comfortable. I felt I could use this watch for every occasion. It was sporty without being too small and it worked well with dress shirts without being too big. I'm telling you, it was awesome!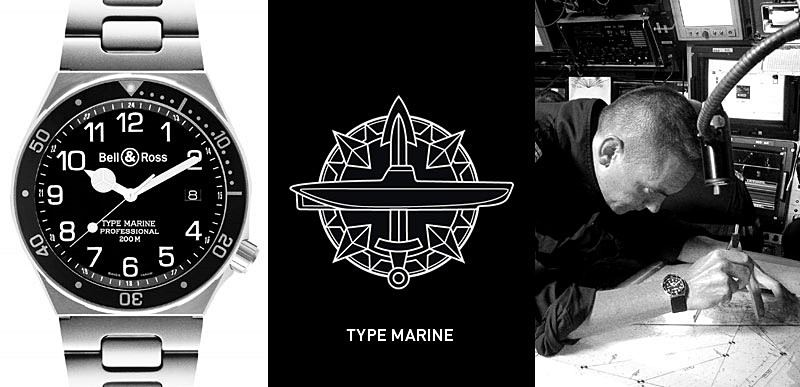 Product picture of the Type Marine (borrowed picture).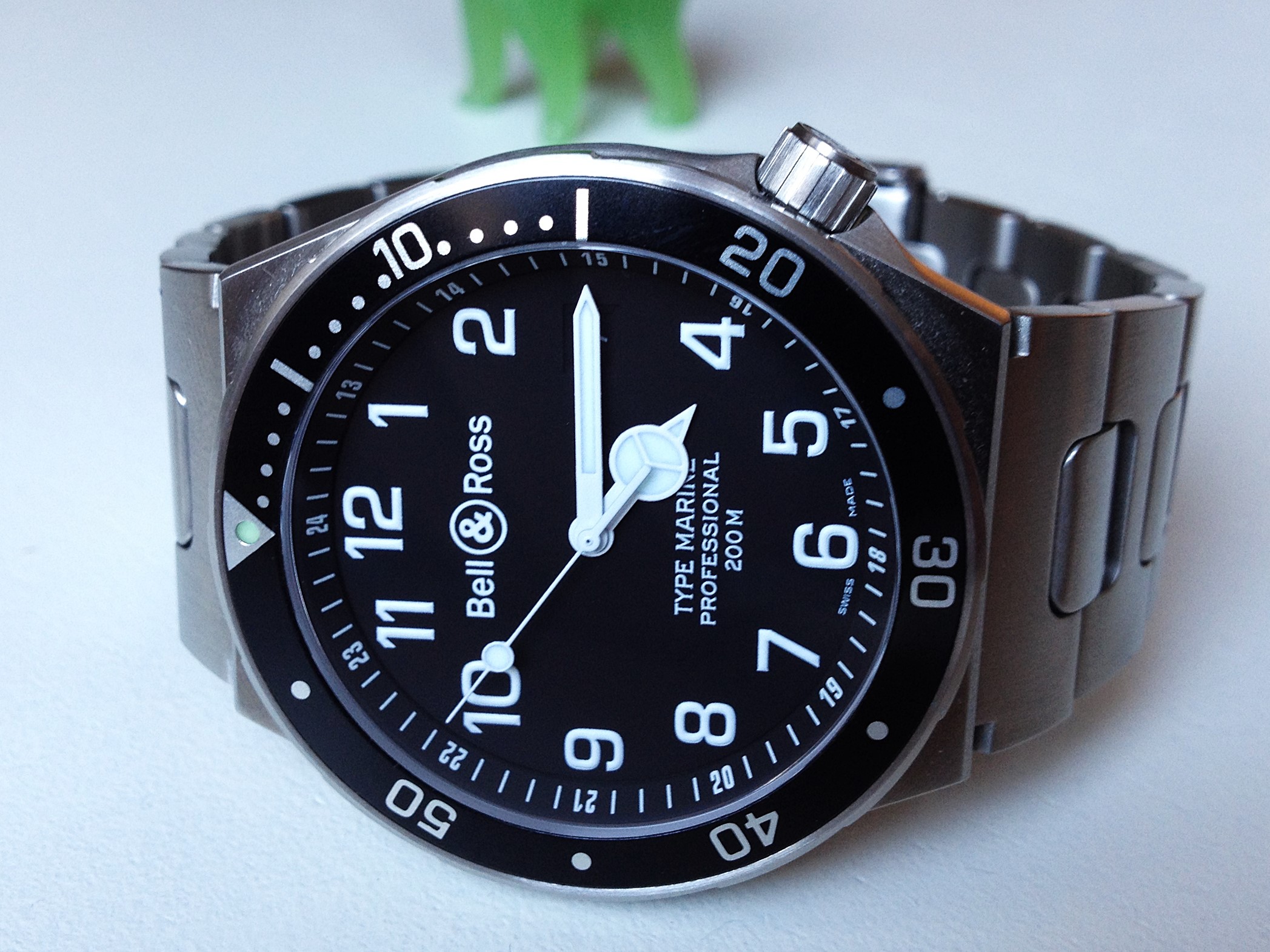 #165 - The Bell & Ross Type Marine.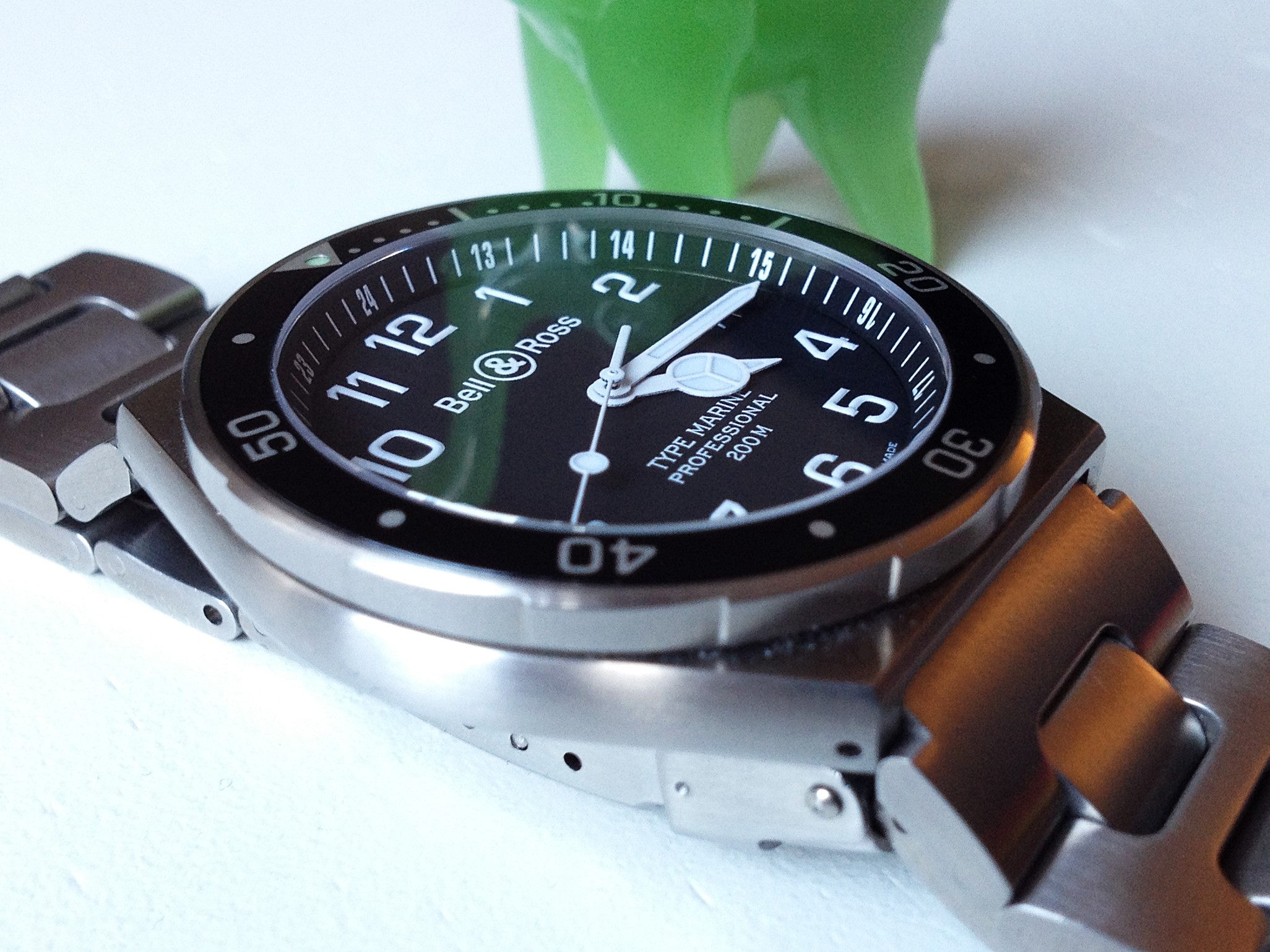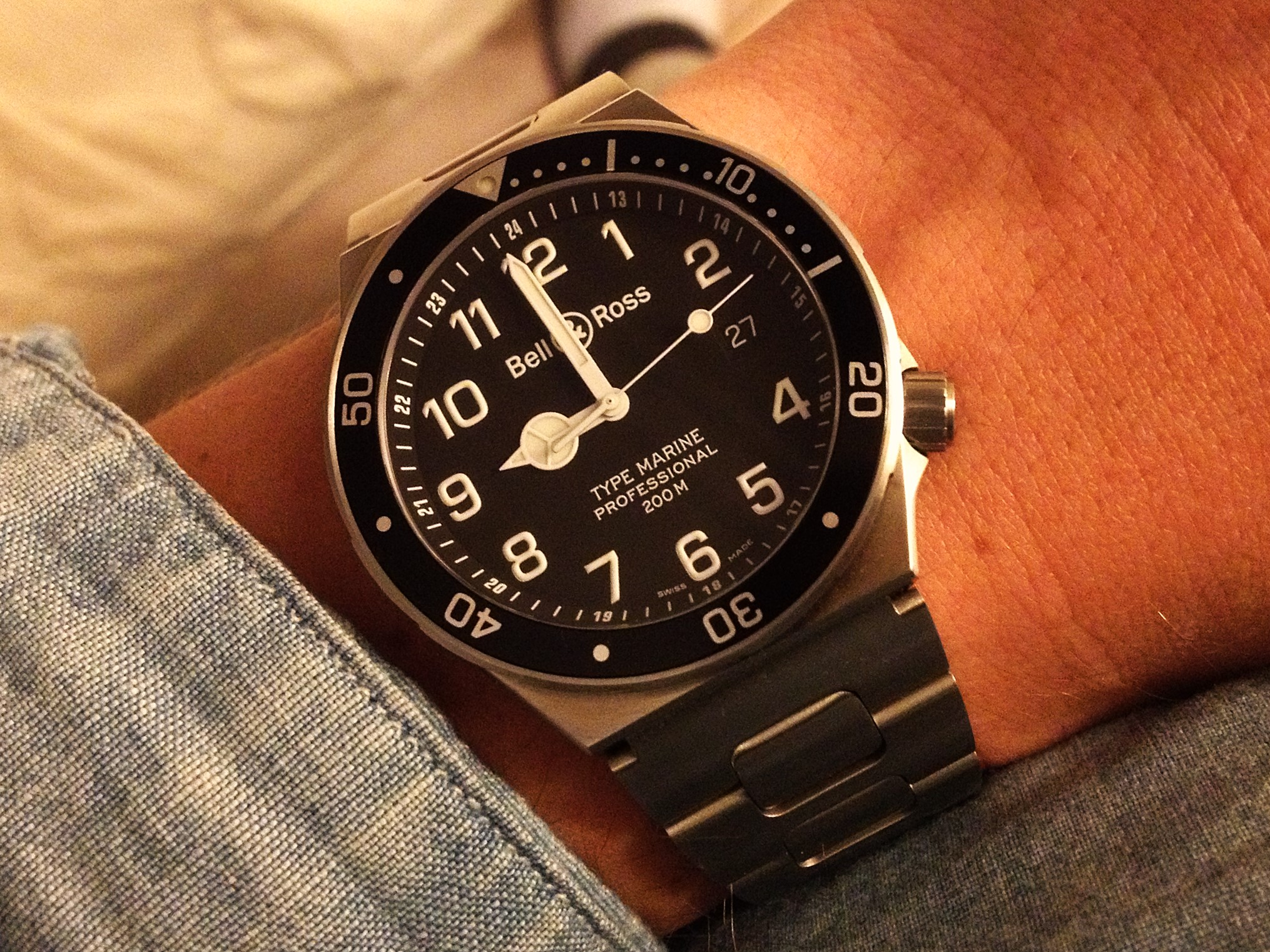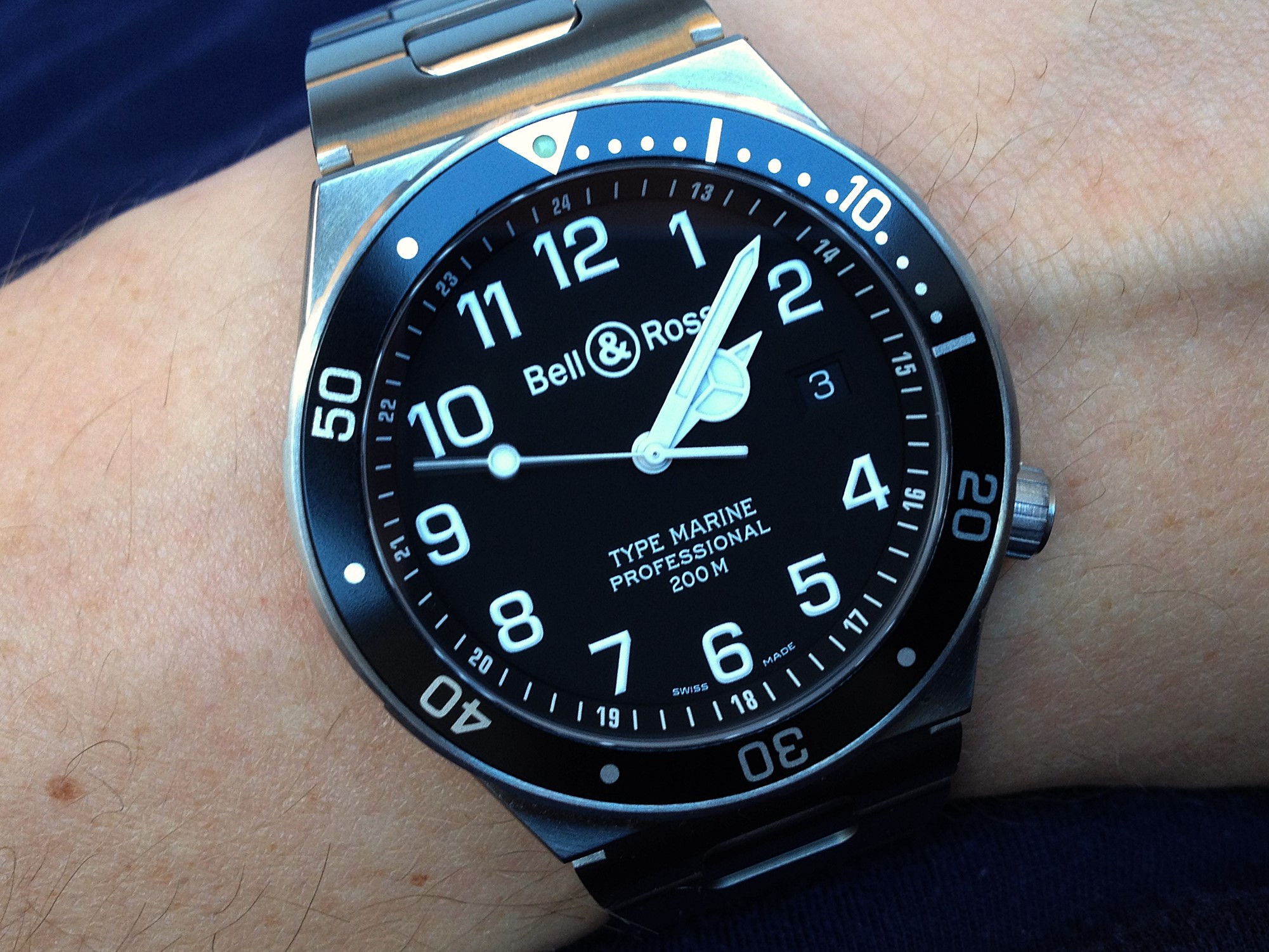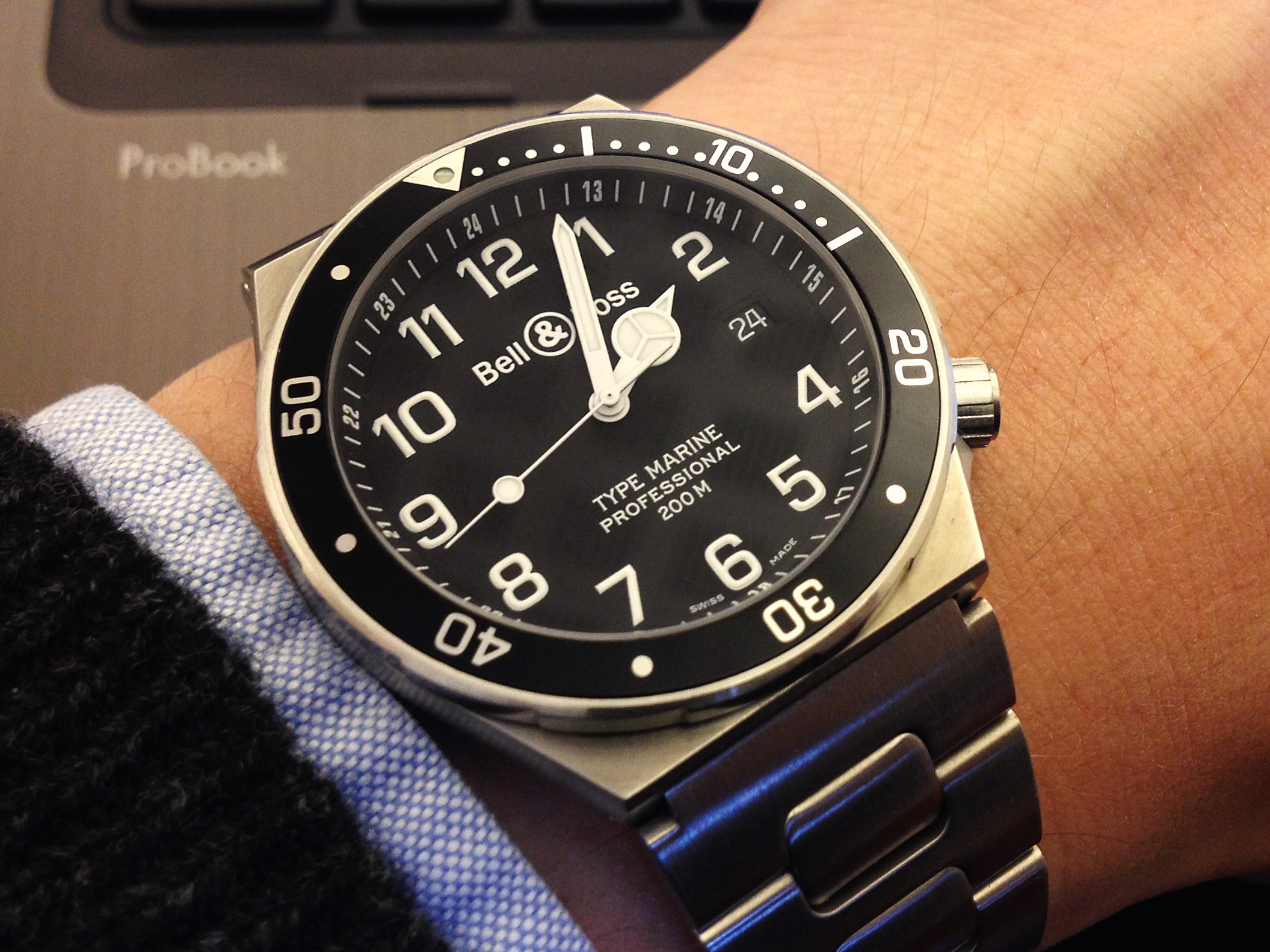 In January 2014 after it had been bought back.
My first one came with box

and

papers and was bought in late February 2013. I then sold it

but bought

it back

one

year later in January 2014. I found my second one on WUS in April 2015 but it came without any accessories. I wasn't really looking for another but when I found it for sale I just couldn't let anyone have it. It was in great condition! I only sold it because I had got such a good deal on a Rolex Submariner 14060M (the one I still have today) and I quickly needed to come up with the cash.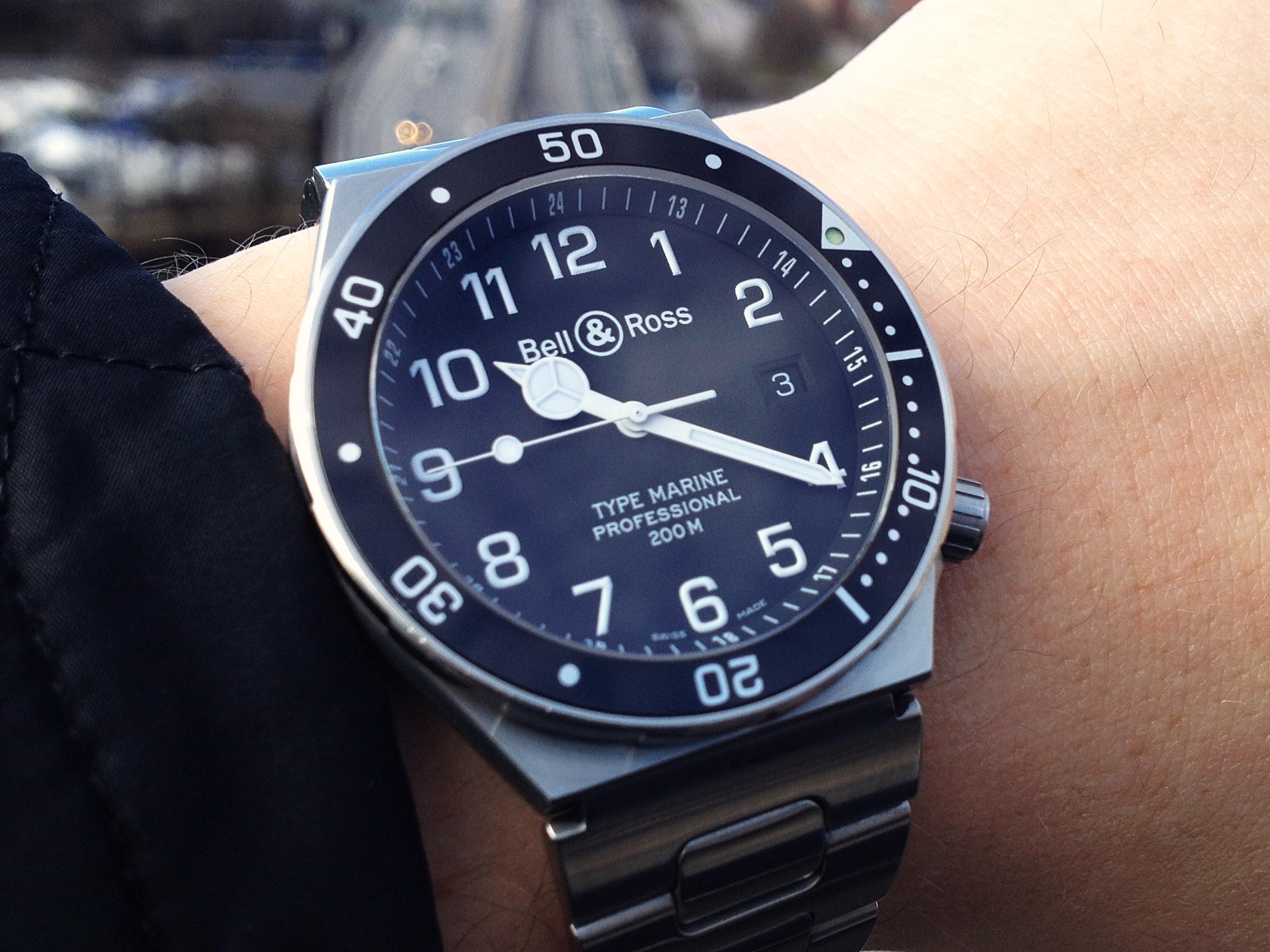 #254 - My second Type Marine out for a walk.
Well, so by now you've understood that my feelings for this watch are somewhat special. I can totally understand why others aren't as excited about it
as I am

. It is special with its uncommon case design and non-oyster bracelet. And yes, I know it's a quartz! But that's also one of the features I love about it so much. No hassle. Just rock it forever. An instrument built to last. Bell & Ross were really on to something

here.
© All pictures by a Watch Flipper's Diary unless noted.