I just knew I had to try this one when I found it for sale in the end of March 2012. This Seamaster 300 was put together from NOS original Omega service parts by WatchCo in Australia. Everything, except for the movement, was brand new. As you know I'm not a huge fan of old moldy vintage watches and it felt good to receive one of the best looking dive watches ever made in mint condition. The movement, cal. 565, was according to the seller newly serviced and supposed to be as good as new. The seller agreed on trading it for my Tudor Chronograph 79270 and

we

managed to

schedule a

quick meeting at the airport one day when he was in Stockholm for business.
#169 - The Omega SM300 built from service parts by WatchCo.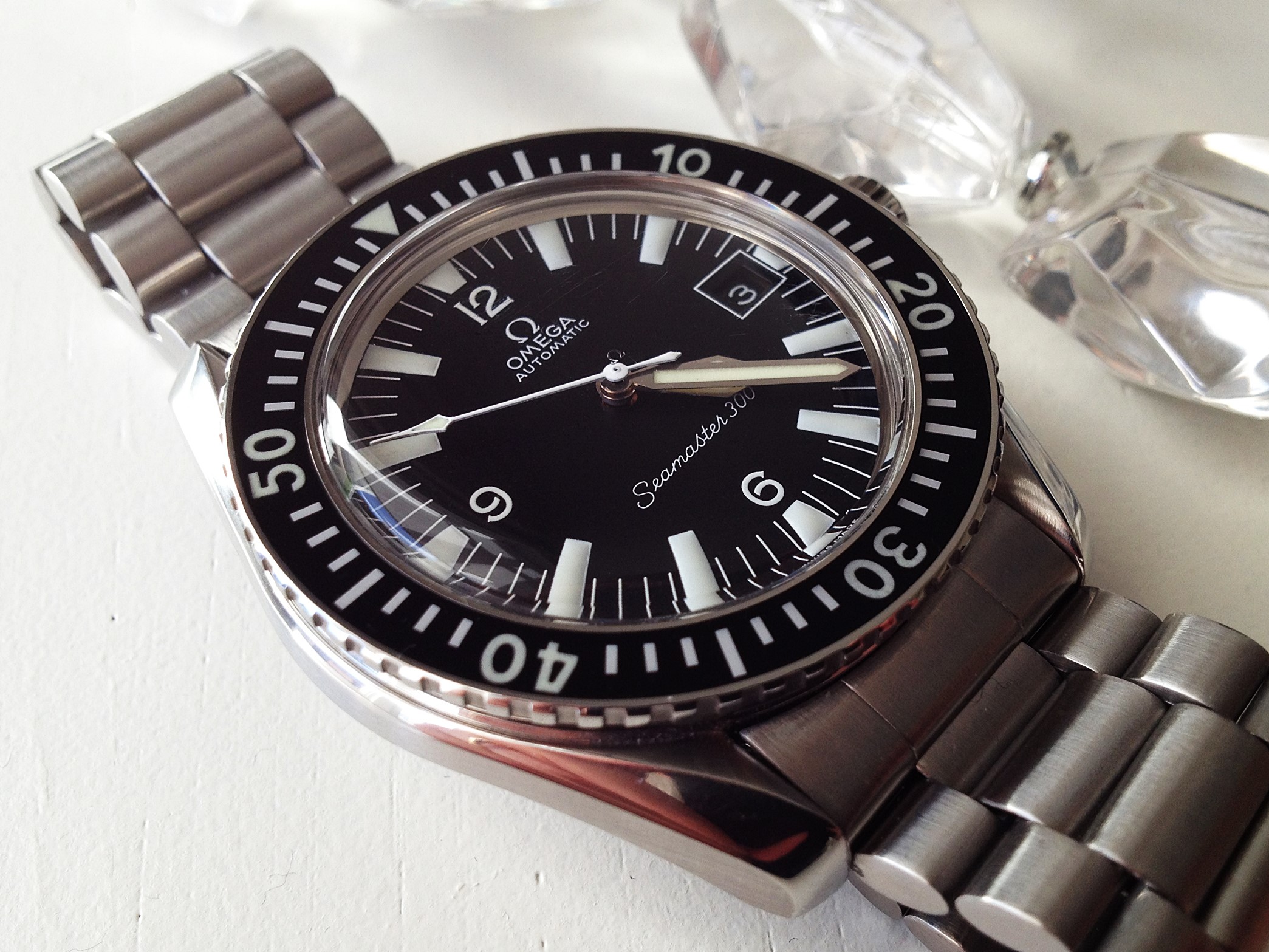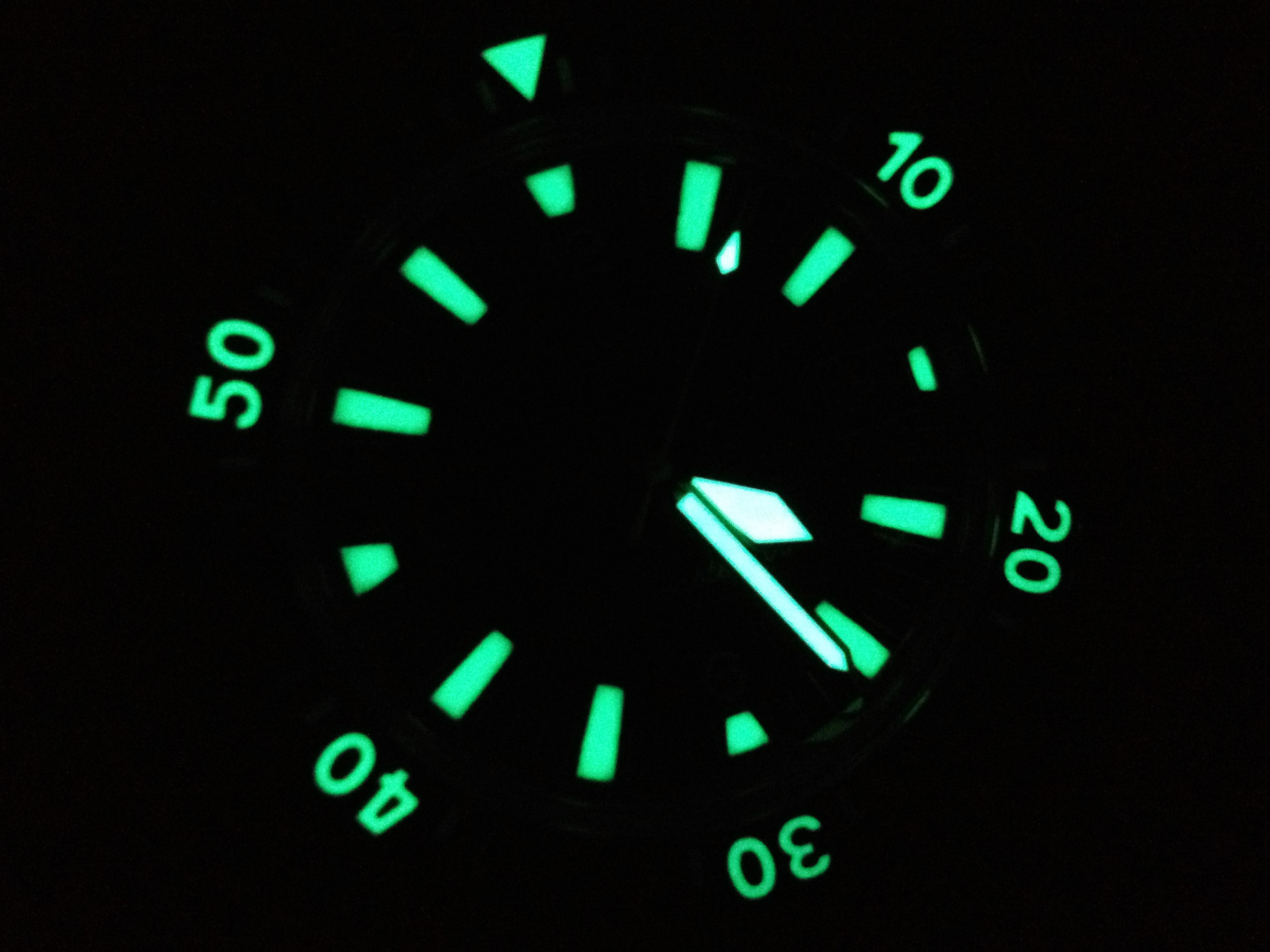 You can't complain on that lume!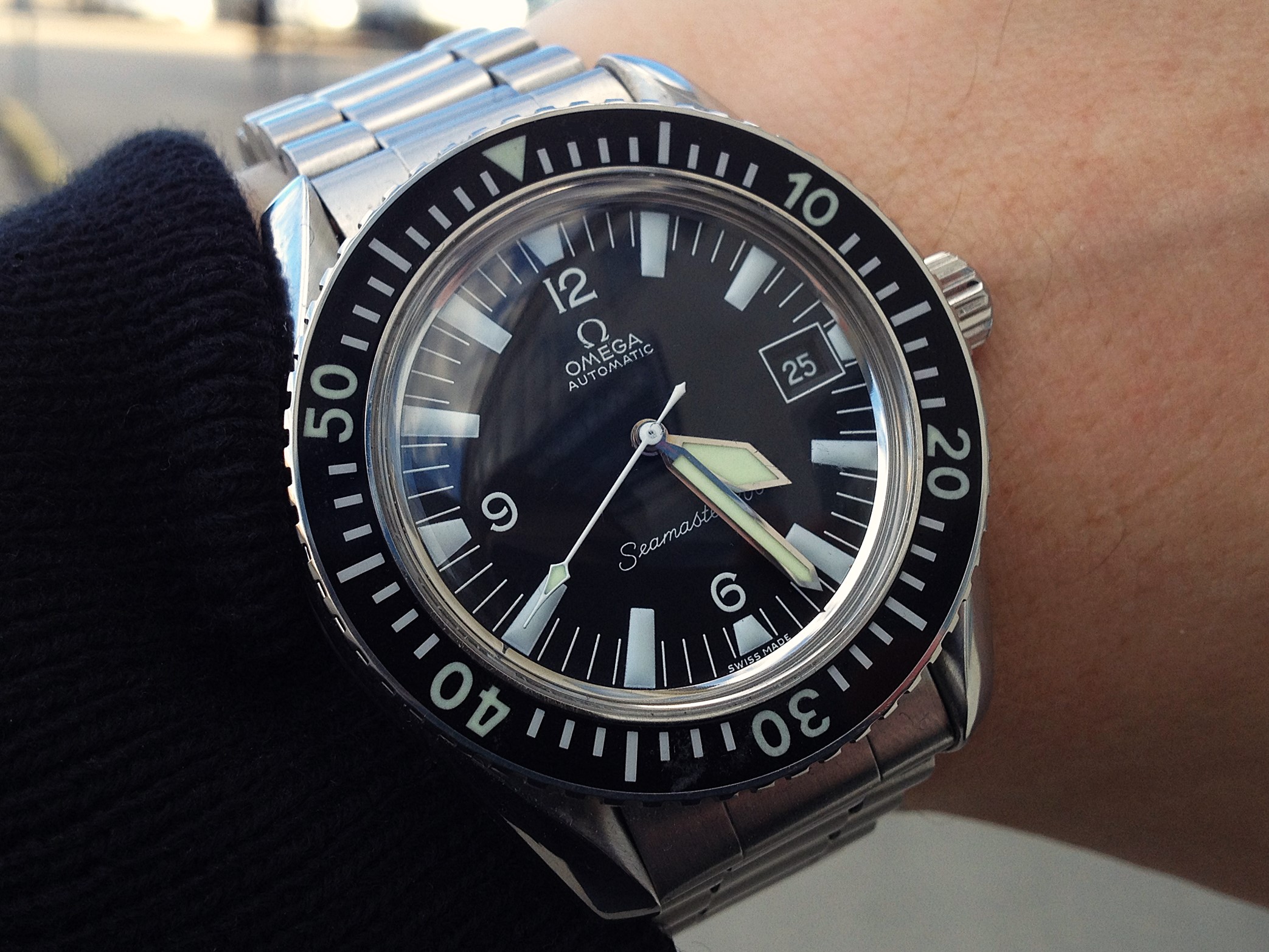 Seconds after I picked it up at the airport.
This watch was great. I would even say spectacular! But I know there are haters out there who don't appreciate those WatchCo Omega's. And I understand your way of reasoning, I really do. Even though it's not a fake, since everything is made from original parts, it doesn't feel like an original watch either, because it was never made and really isn't supposed to exist. Also, since it has a donator movement, Omega's archive will have it registered to the original watch it was taken from. But still, I think it was pretty neat and it was great to have a "vintage" watch with badass lume that was waterproof and ready for the ocean without having to be worried about it taking in water.
Jeez. I just erased the longest fucking story that had too many curse words

in

it. I'll keep it short instead. Knock on wood but I rarely have had any trouble when selling stuff but this time I ran in to the exception that confirms the rule. I learned a valuable lesson from selling this watch. Even though you have explained something in detail over and over and been extremely clear about what terms and conditions you agree on, before making the deal, there will be people who think they can act however they want no matter what. Reading those old e-mails that went back and forth between us makes me feel sick. How could I be so goddamn polite and helpful when this guy was acting like a total asshole?

I should have listened to my gut feeling which early told me that this guy was going to cause me more headache than happiness.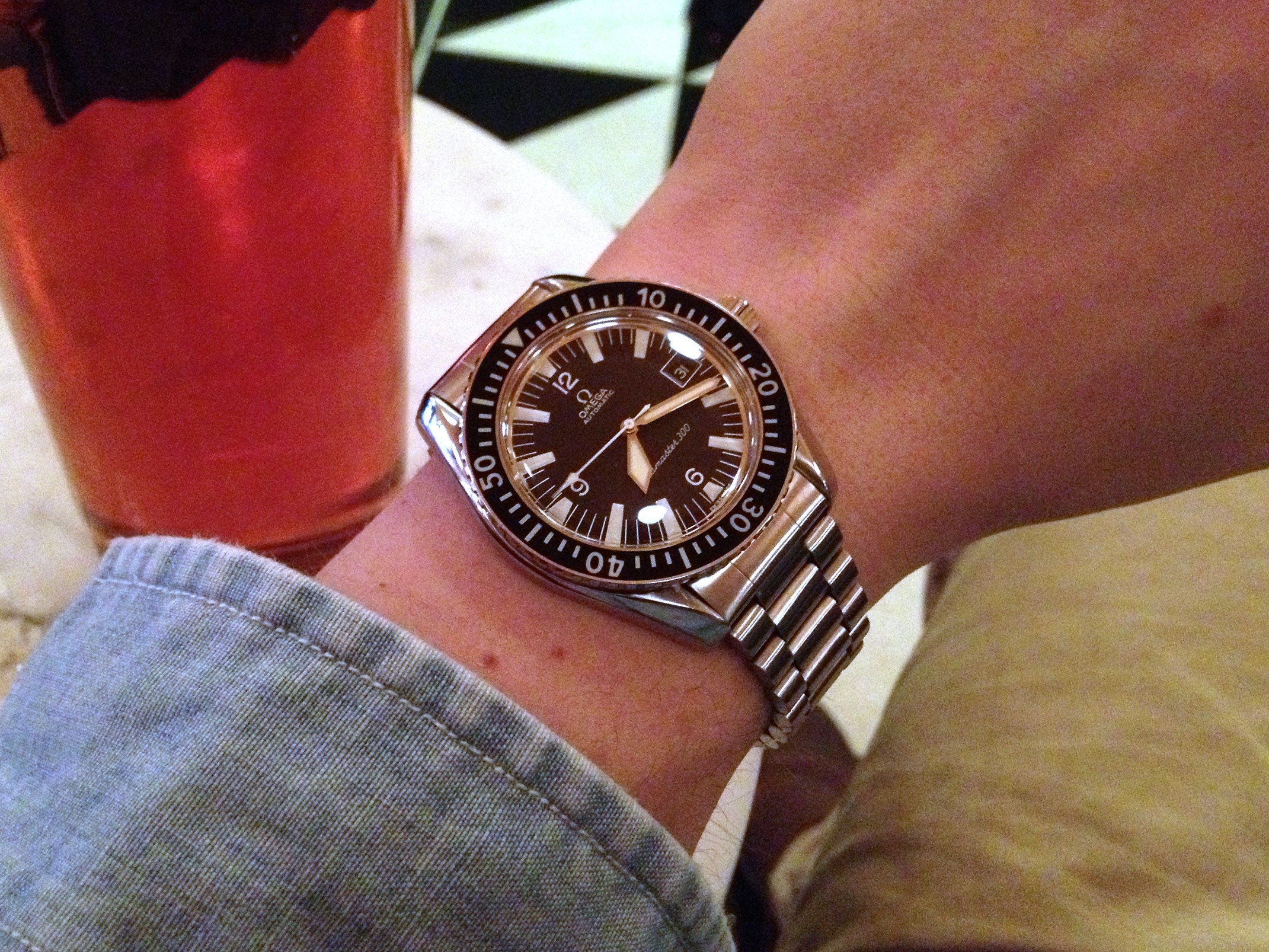 Chilling with a beer at the Cinema waiting for Transformers, G.I. JOE or any other superhero movie to start.
© All pictures by a Watch Flipper's Diary unless noted.