Today it is exactly three years ago that I was on my way home on the subway with this beauty on my wrist. I consider this

piece

to be perhaps one of my most memorable and beloved watches that I have ever owned. To me it was the perfect watch to wear on my wedding day.
It was the Grande Taille version that measured 42x26mm and I wore it on an ostrich leather instead of its original croc strap.
A timeless classic without a date and with a manual winding movement

.

I did such a good job of convinc

ing

my wife that there was no other watch in the whole wide world that I wanted more and she felt that she really wanted to give it to me as a wedding gift.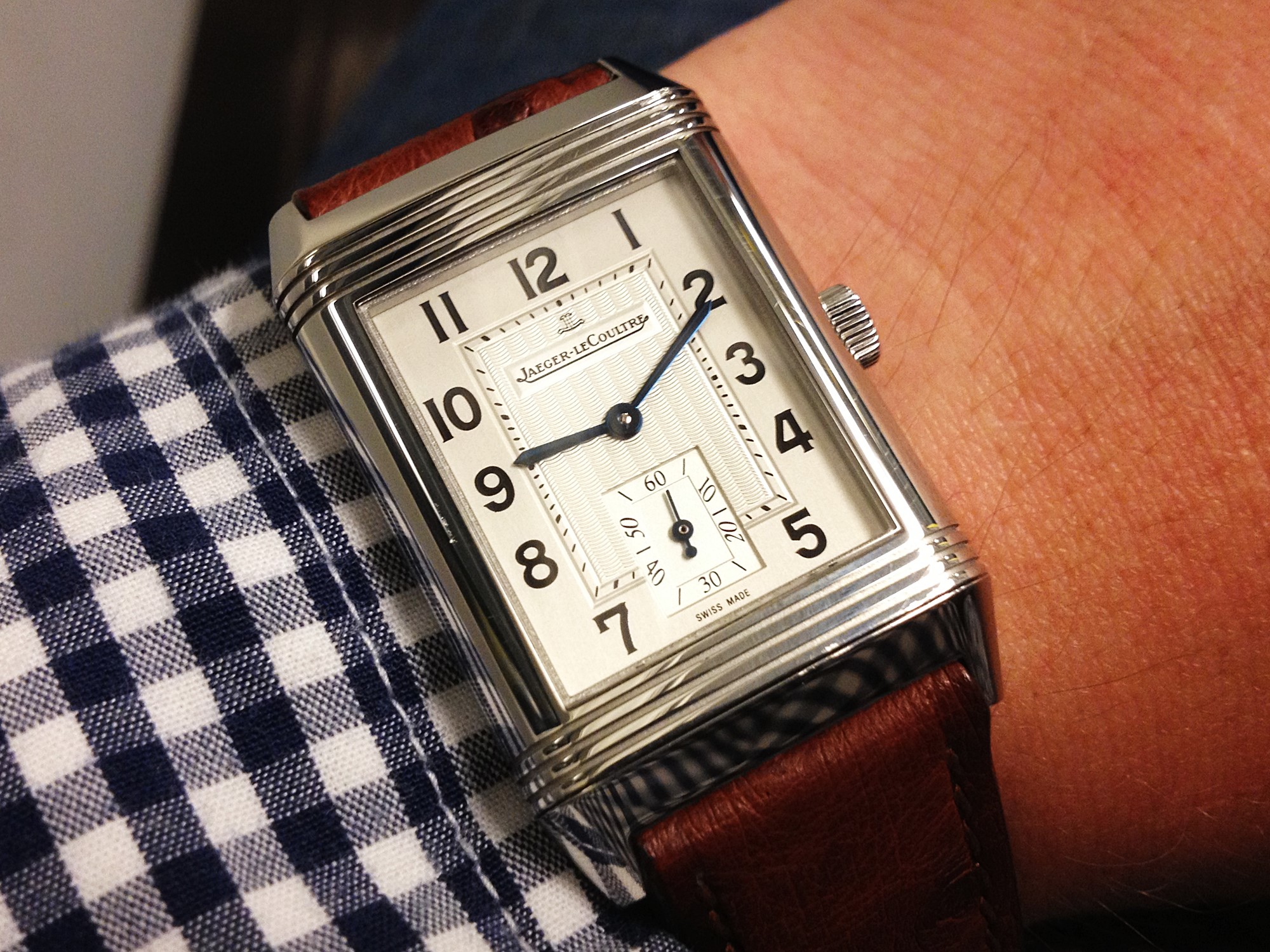 #178 - The Jaeger LeCoultre Reverso Grande Taille, ref. 2708410. On the subway on my way home just after I'd picked it up.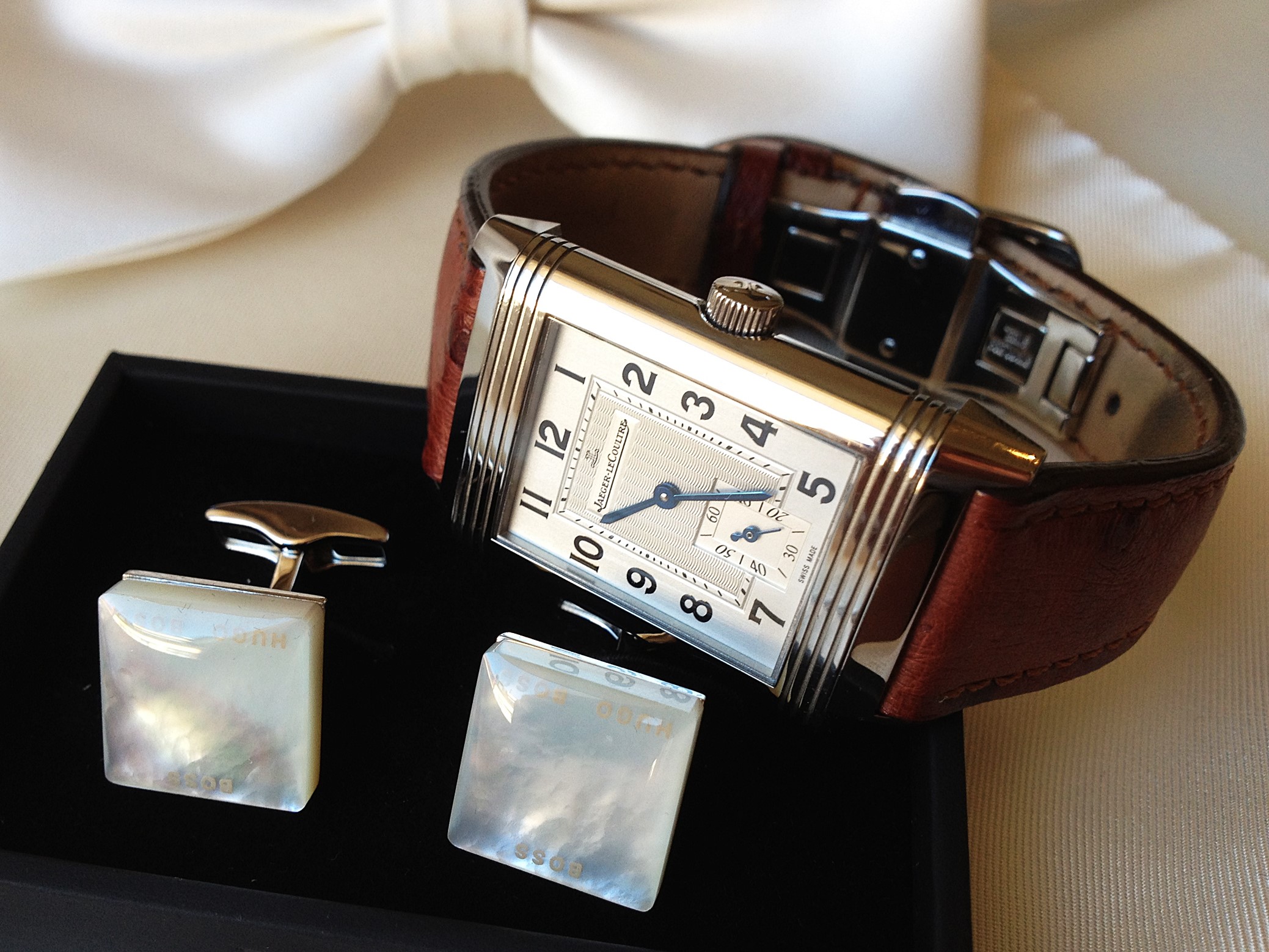 Ready to get married. The only thing missing is the ring!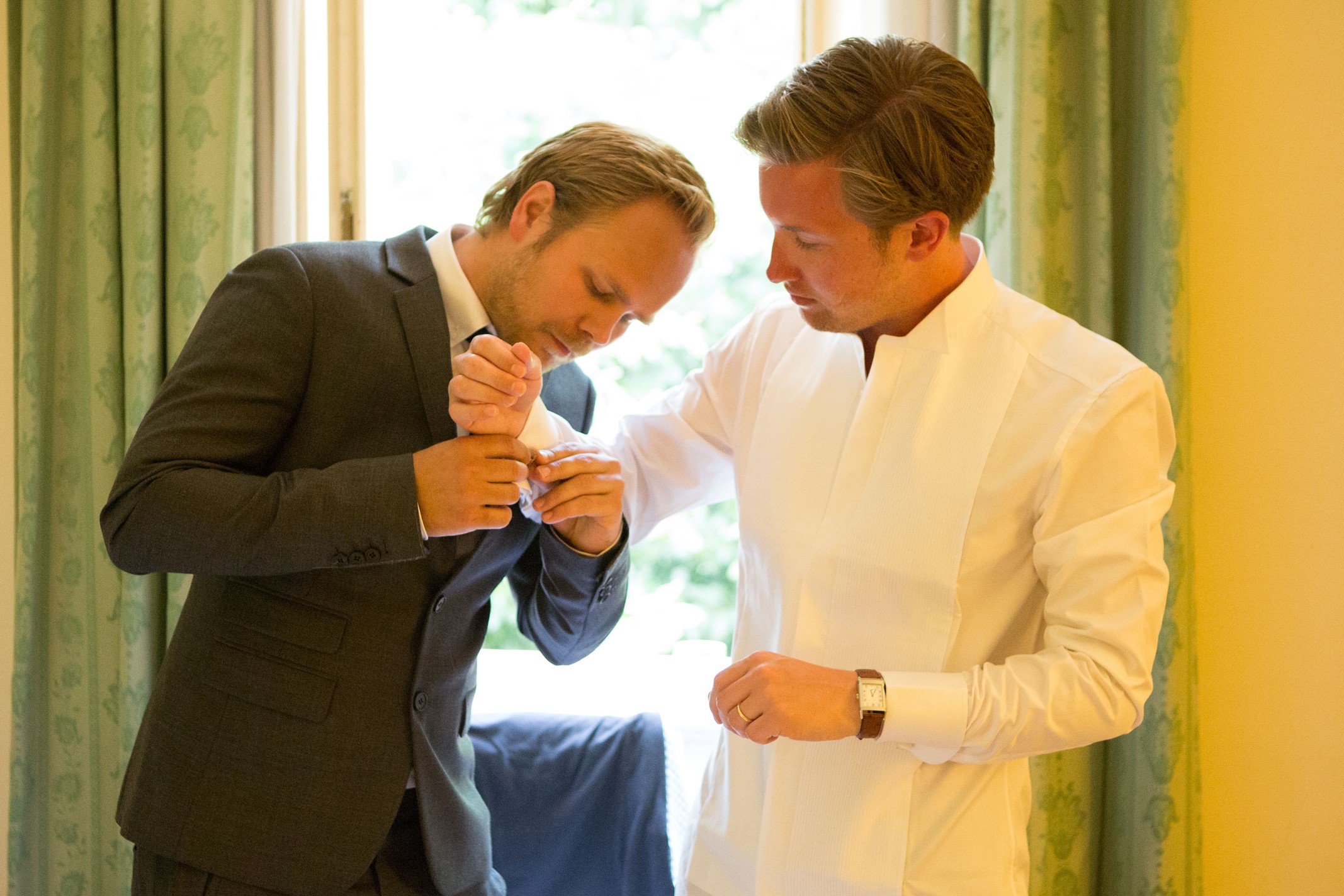 My bestman Martin helping me to get ready.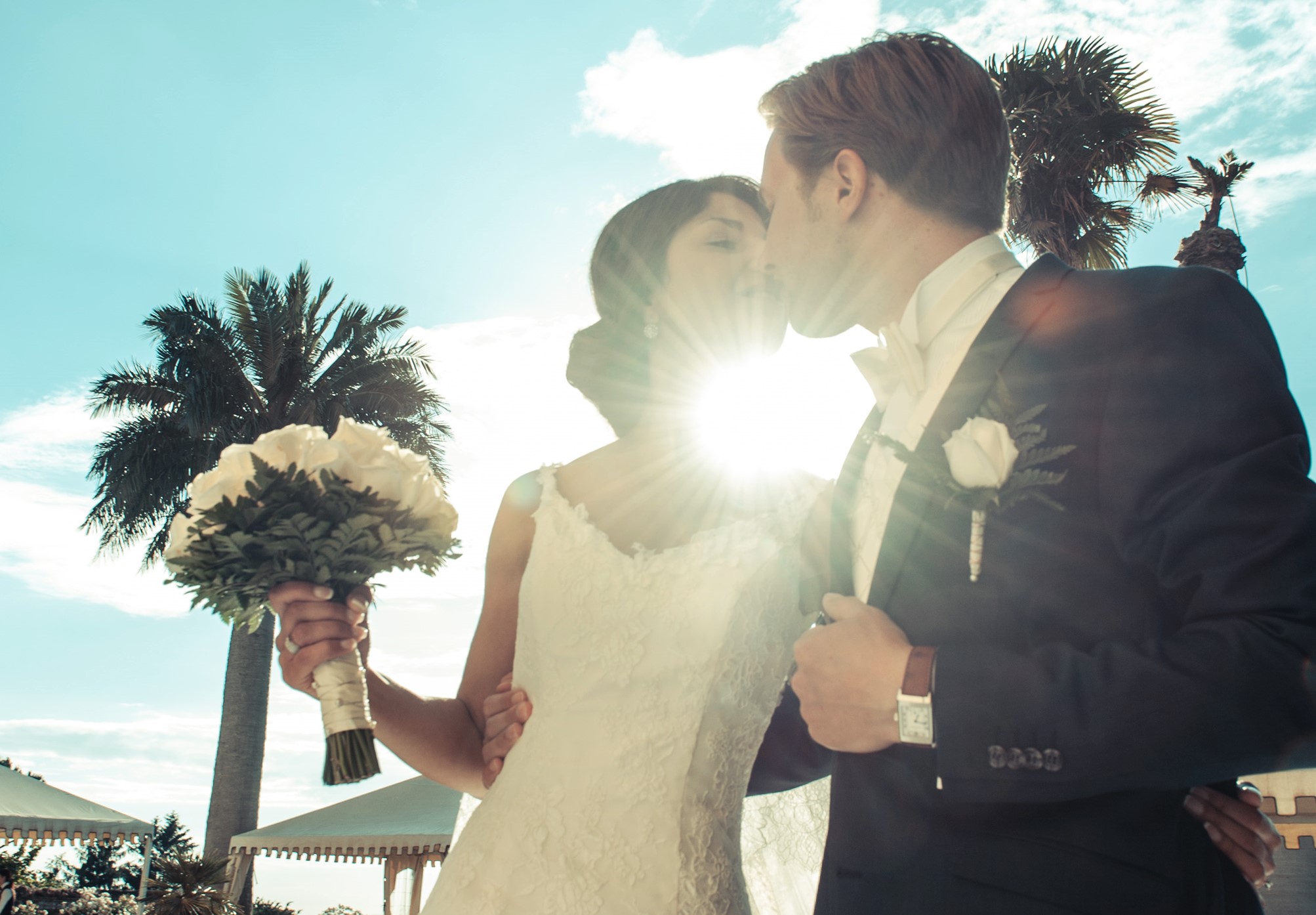 An unforgettable moment. June 2013. Rome, Italy.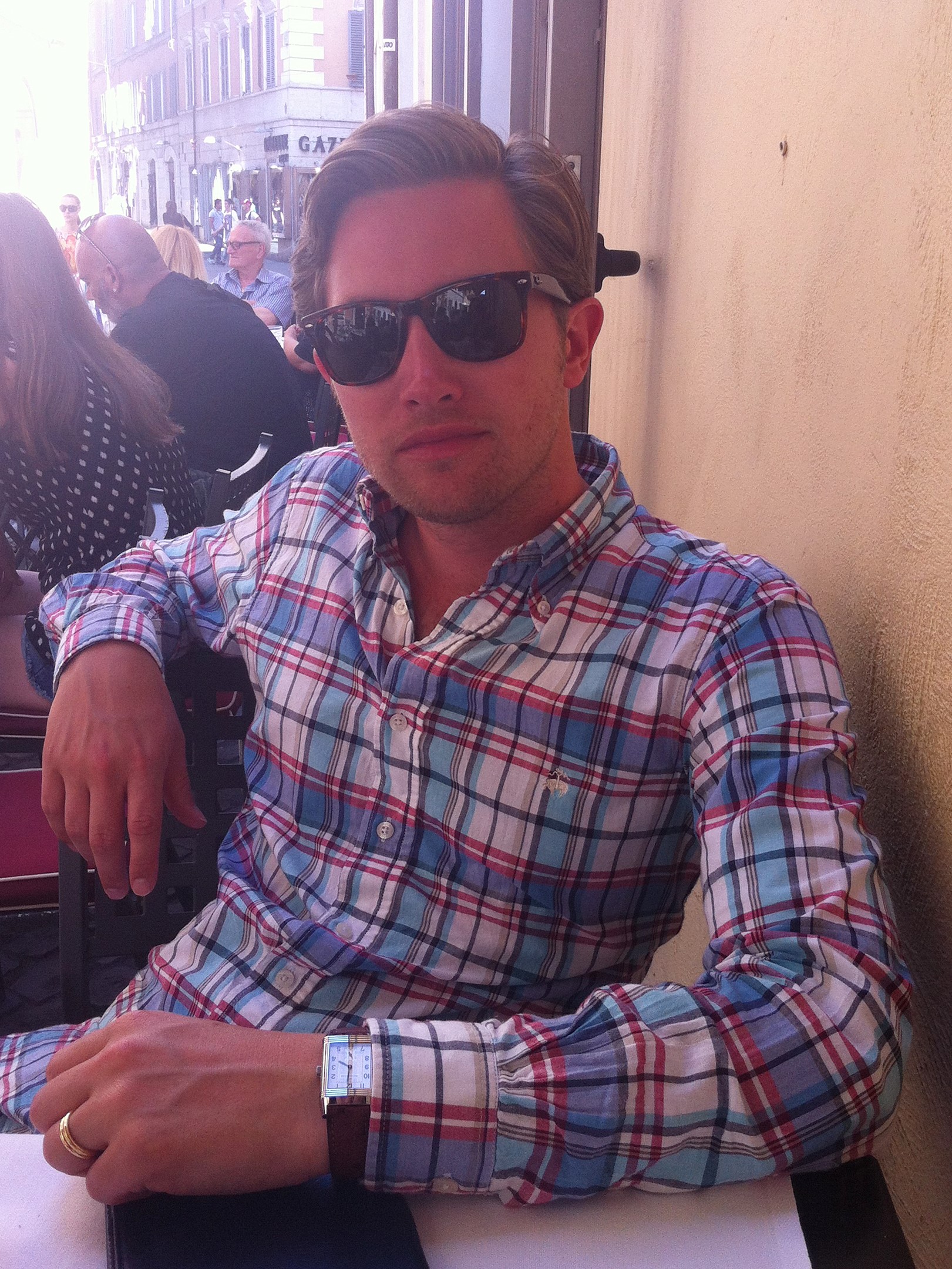 Chilling at a random café in the backstreets of Rome.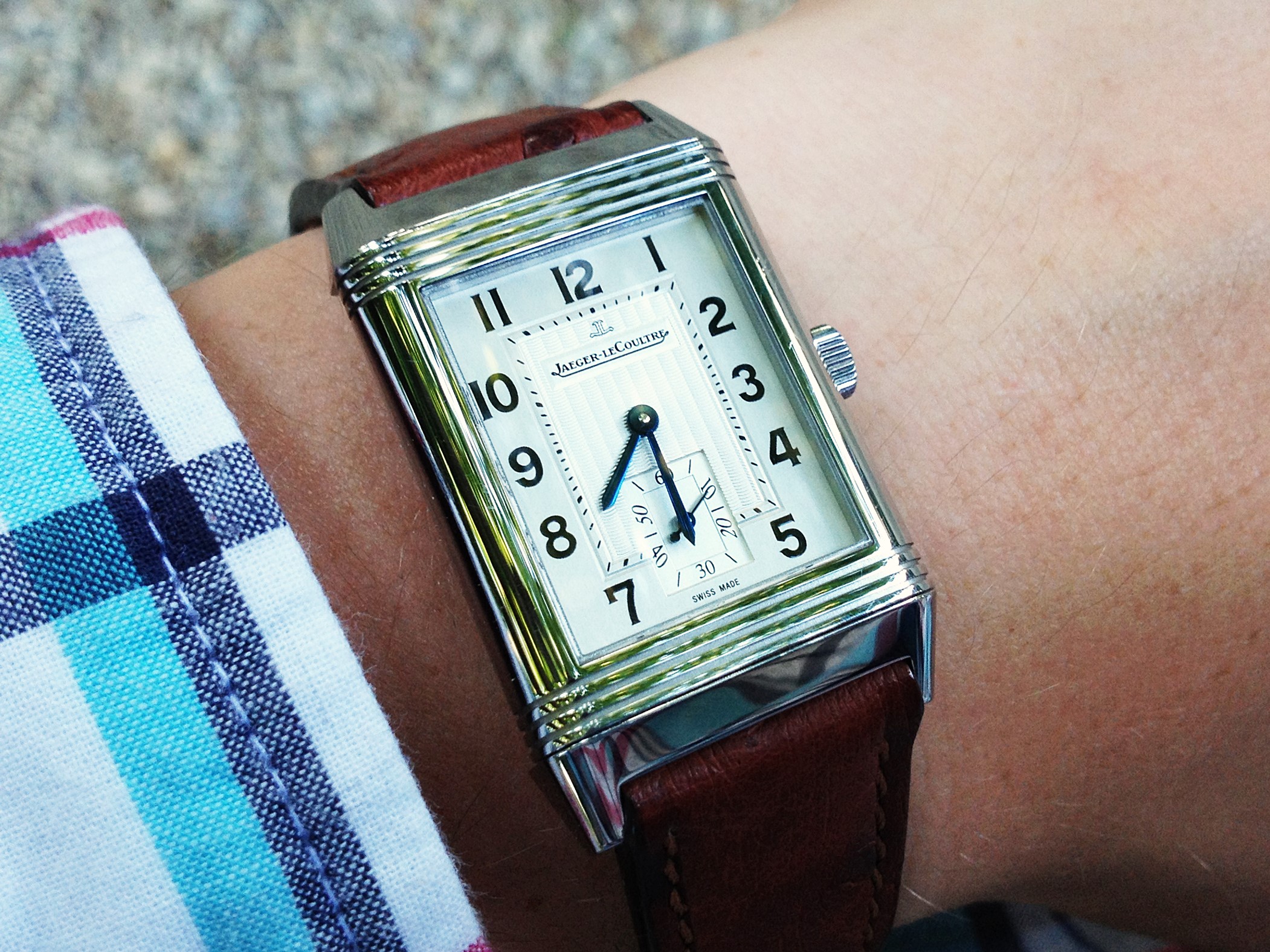 Up at the Villa Borghese garden.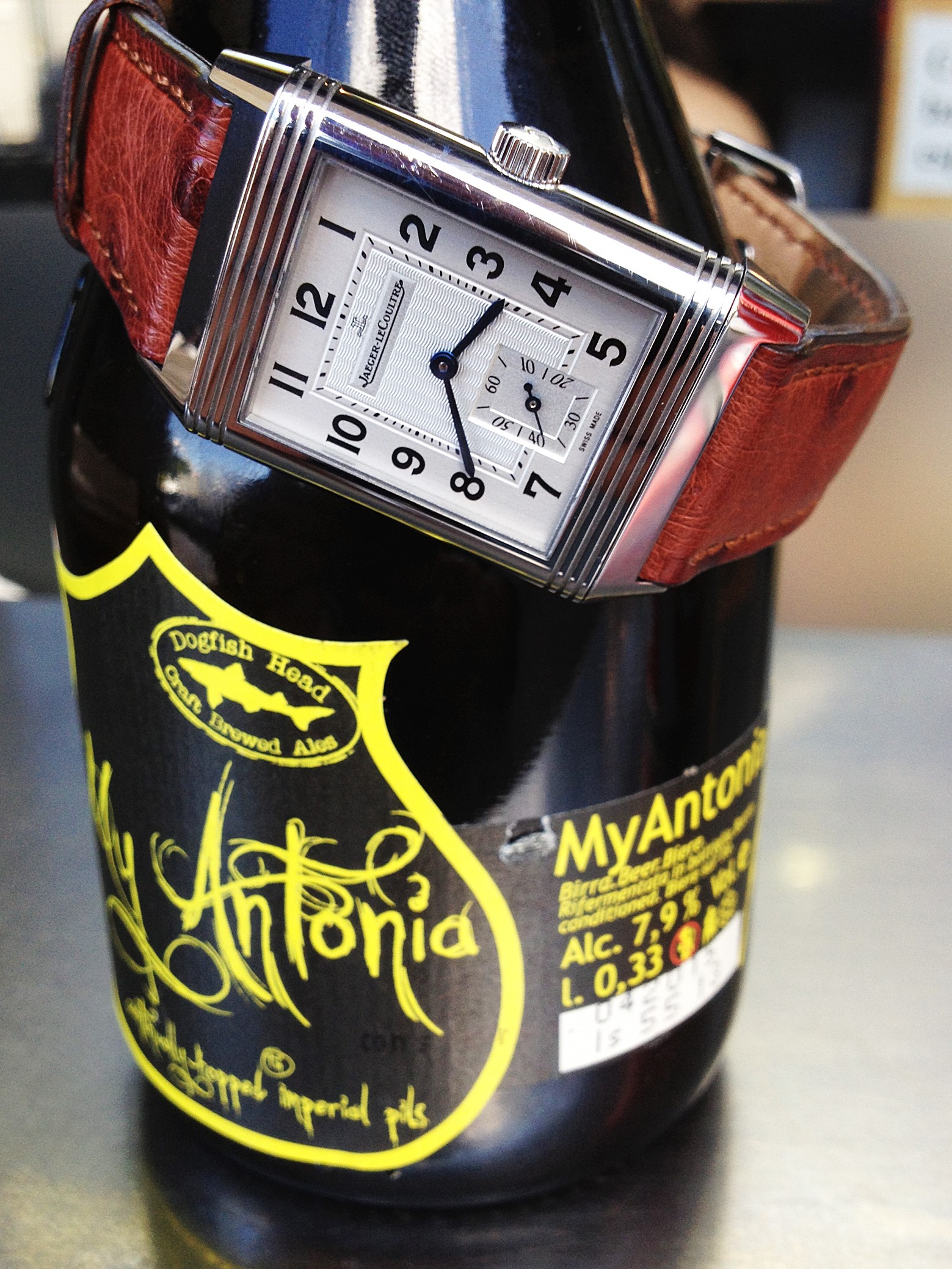 Enjoying a special brew at the BONCI Pizzarium.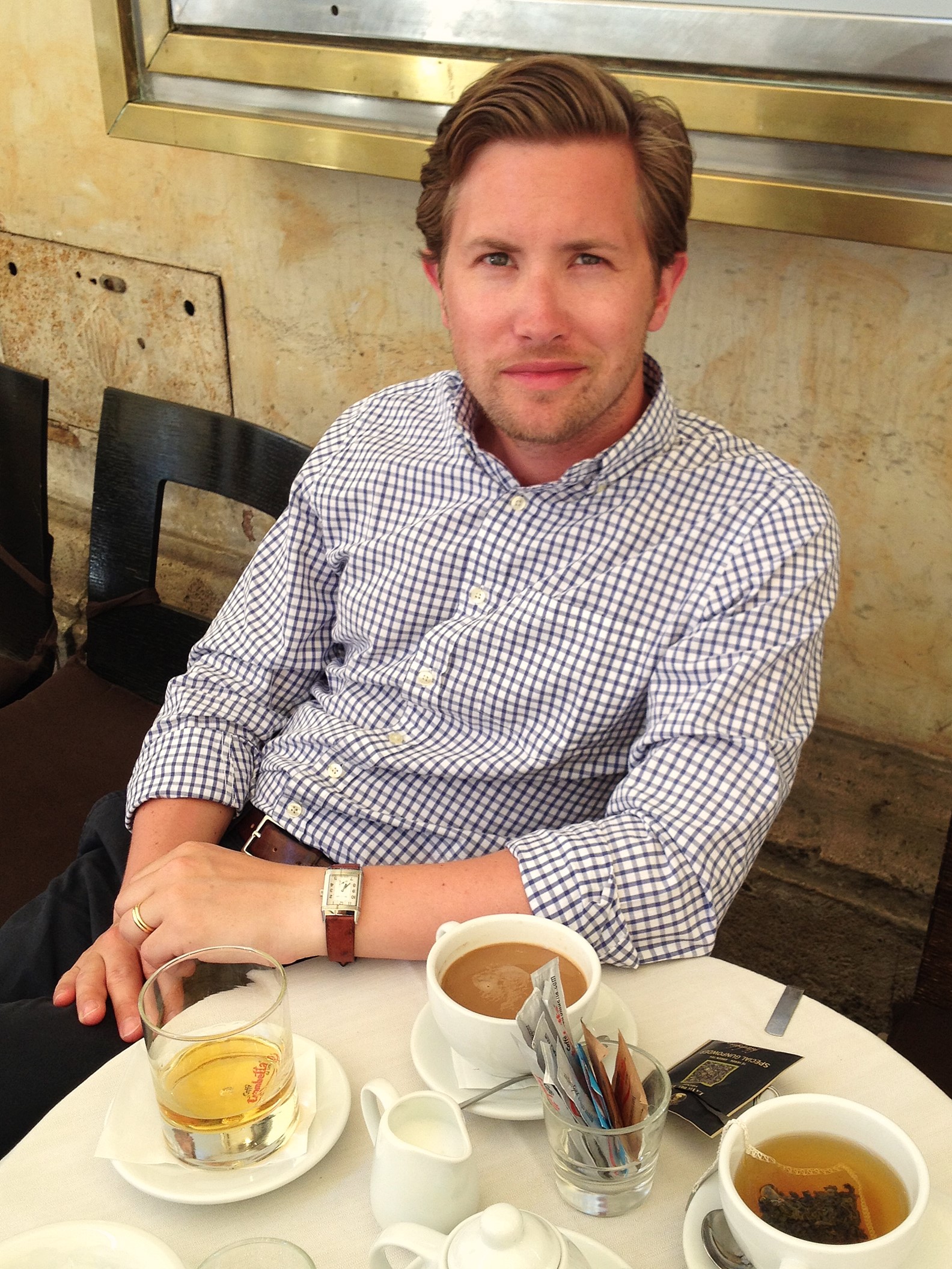 Just about to leave for the airport.
"Cool! So this must be one of

the

few precious keepers he has mentioned!" some of you might be thinking and some of you might go with "I bet this asshole ended up selling it!" My intention was of course to find a watch that would stay with me for as long as I live. That was the whole purpose! It turned out to be absolutely perfect for the big day but as things got back to normal I ended up using it mostly on Sunday's or at other special occasions. I could never get comfortable wearing it as my daily beater. And because of its polished and delicate case I quickly ended up with a lot of hairlines and even a little dent somewhere. I just couldn't stand it. Even though I loved the look of it it always gave me anxiety when

I wore it

. But the anxiety I got from not wearing it was even worse. So after almost a year, even though I had made a promise to myself, and to my wife, to always keep it, I sold it. Or actually I traded it for something else that I was convinced was going to be the new lifelong keeper. I was of course wrong again but that's another story… Call me a crazy person if you want. No news to me

.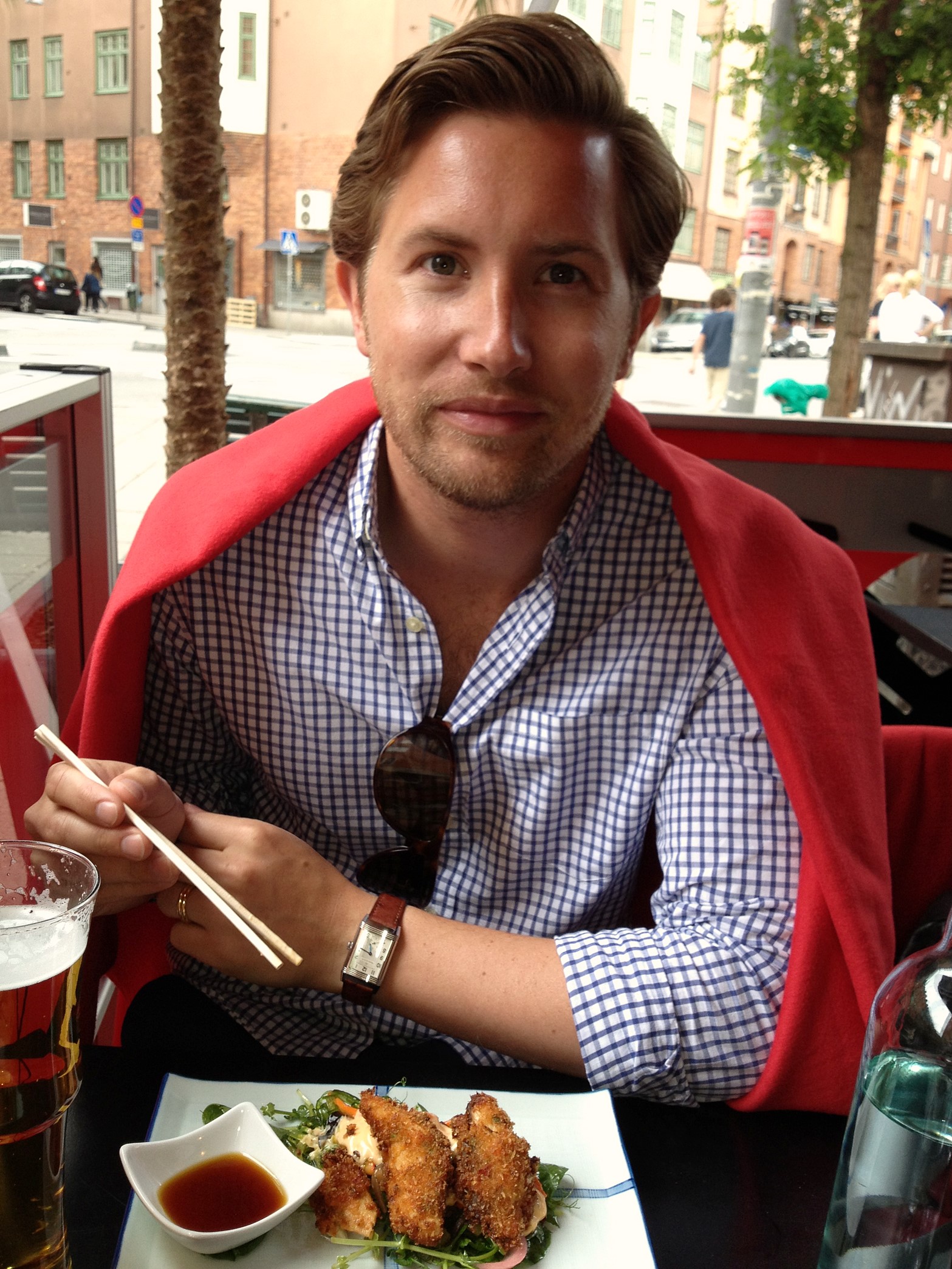 Back in Stockholm. Summer of 2013. Dinner at Raw.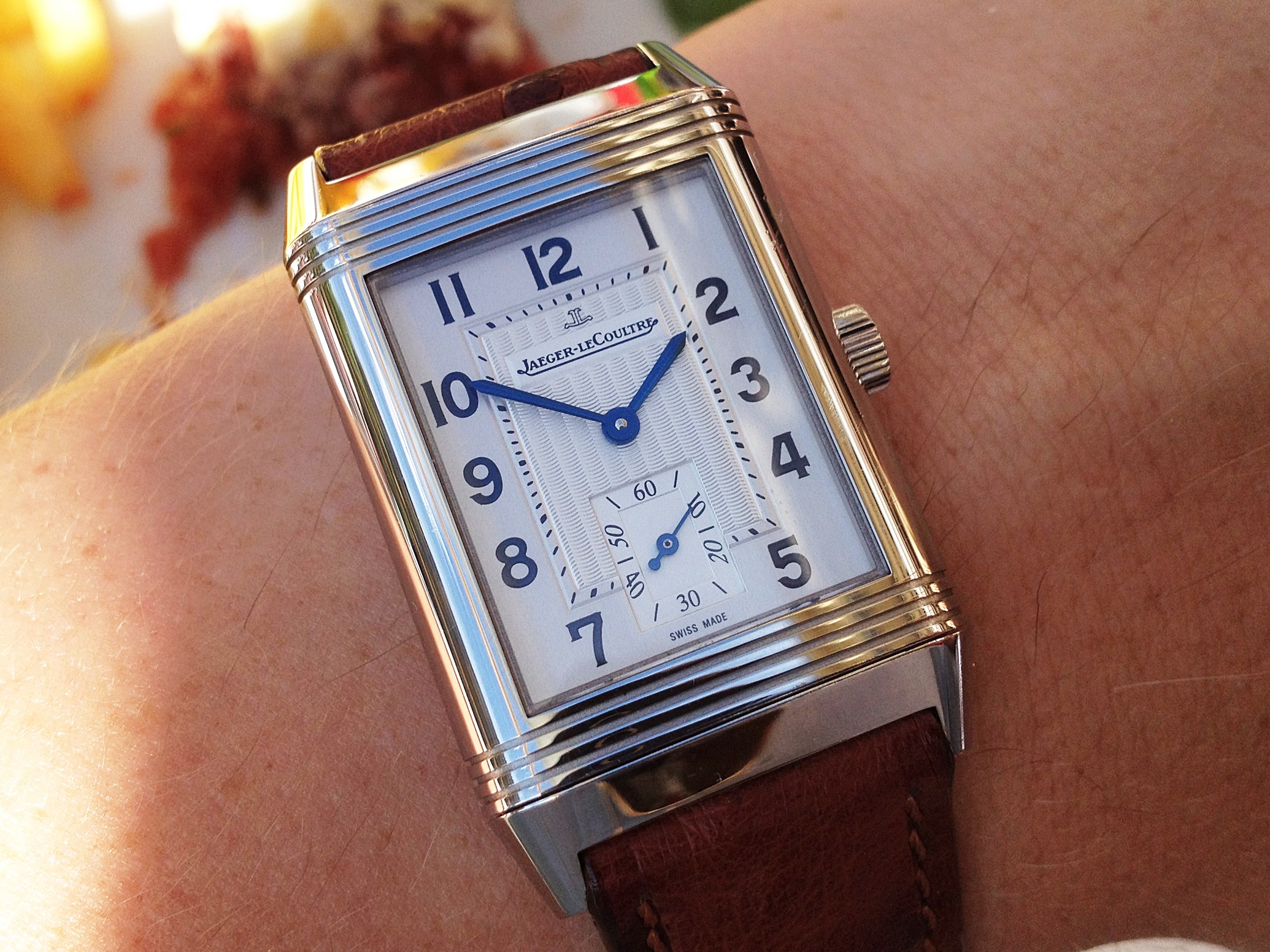 I had the best steak tartar that I've ever had at this restaurant where I took this wrist shot but I can't remember the name of it!
Even though it felt horrible to betray my wife like that (she was even starting to suspect I wanted to divorce her when I told her I could no longer keep the watch) I haven't regret the decision I made. It would have been a shame to keep such a fantastic watch like that lying unused in the closet. At least it got to see a few parts of the world during the time I had

it.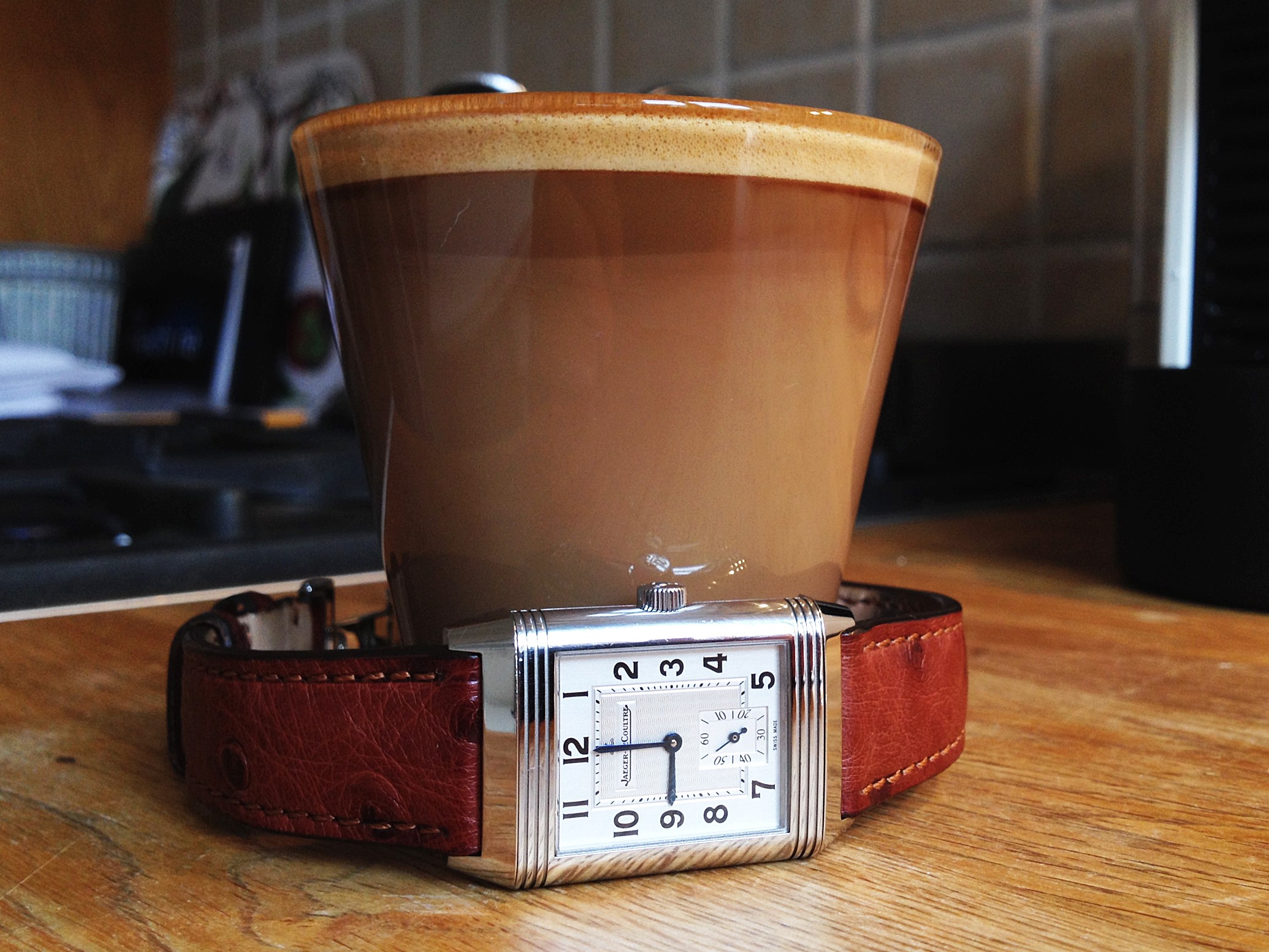 Back home again. Morning coffee.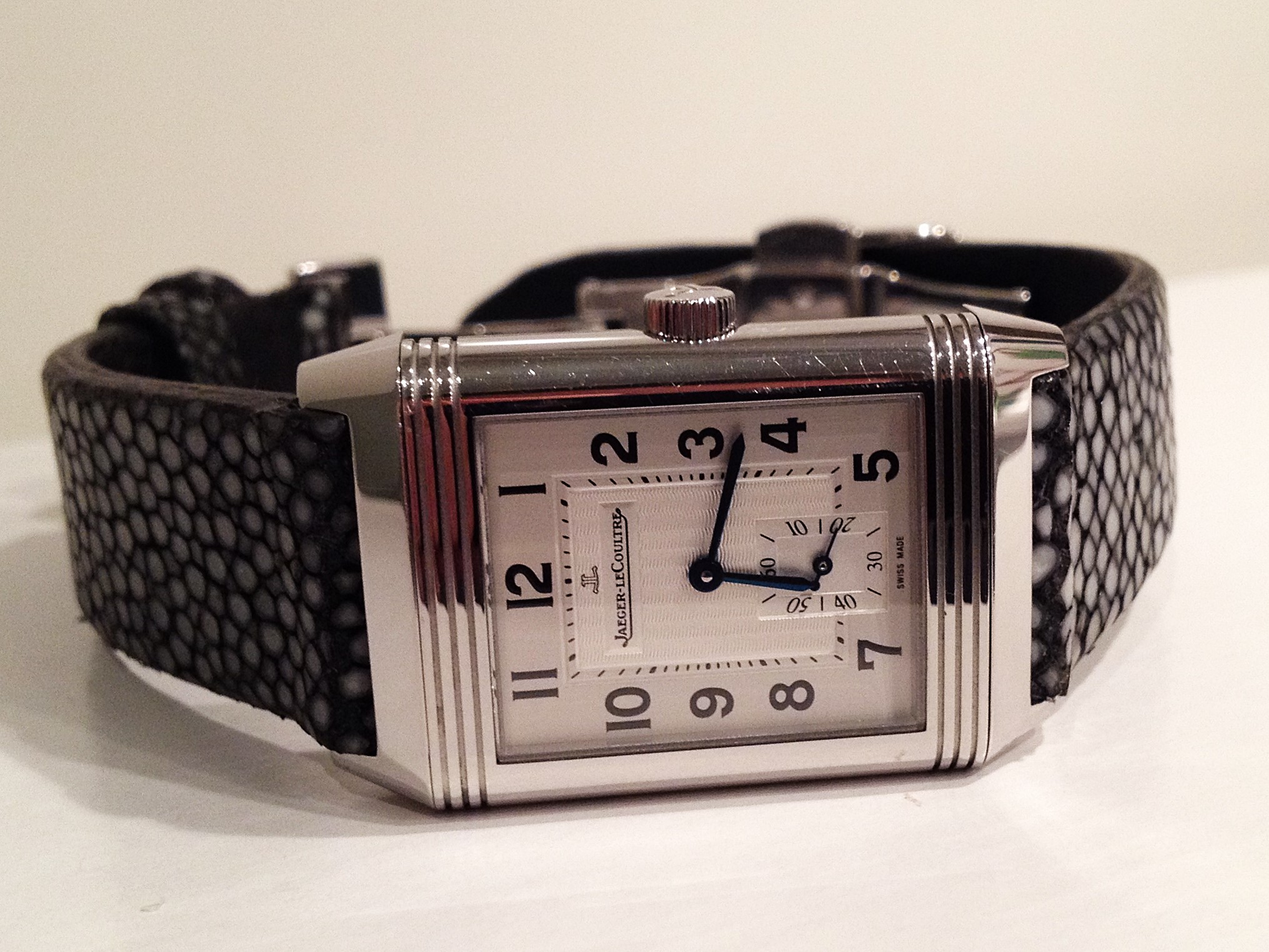 Had a customized hand-crafted stingray strap made for it by a friendly watch colleague. Pretty badass!
The Reverso, in all its varieties, is probably my favorite dresswatch of all time. But that's where it ends. It can't be something more than that. Just a dresswatch. Flipping the case over to protect the watch face is a tooly feature, sure, I'll give it that

.

B

ut it's still a dresswatch. And even if it

's a

damn good looking one, I've realized I don't do dresswatches

so it doesn't matter.
© All pictures by a Watch Flipper's Diary unless noted.