This little 38mm automatic watch really surprised me. In a good way that is. I wasn't sure what I was getting into when I purchased my first Kemmner on eBay. I just happen to come across this user called 'erkahund' who had a big variety of custom made watches. He had some nice sub-looking dive watches and usually I would have gone for one of those but there was something with this dresswatch that made me want to go for that one instead.
I paid about $300 for it and I must say I really got my money's worth. It housed an ETA 2824-2 movement which ran perfect and the overall finish was really high. It had a see-through sapphire case back and I even think it had a screw down crown. The blue hands looked perfect against the off-white dial. It was so clean and simple and went great together with all kinds of clothing. A great budget choice for someone who's looking for a real watch and not a "perfume" watch.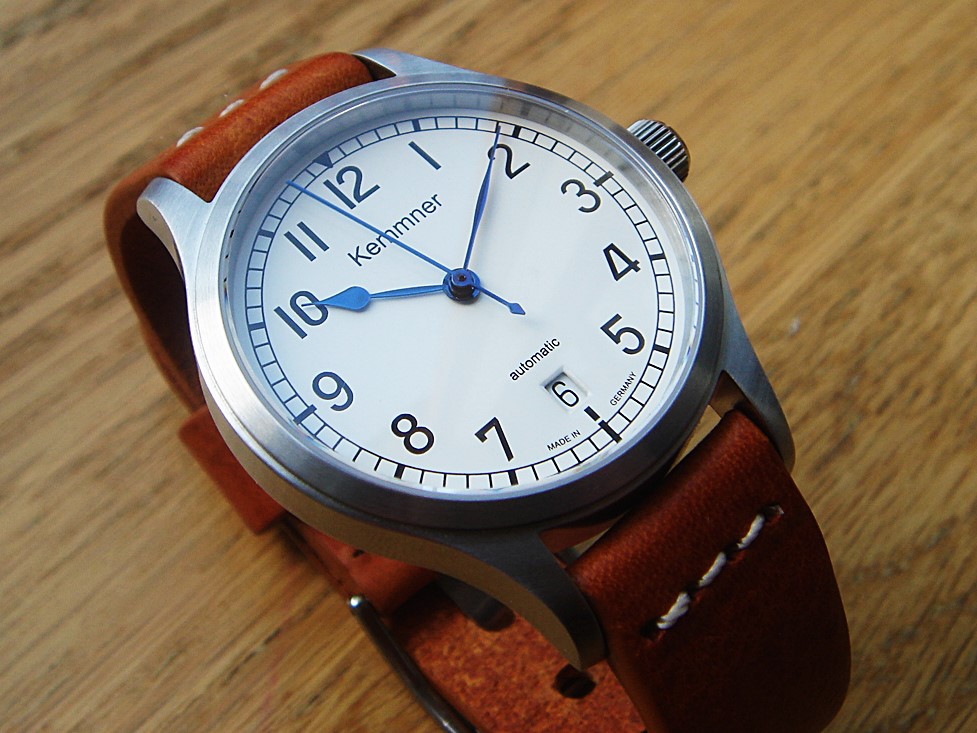 #99 - The Kemmner Marine.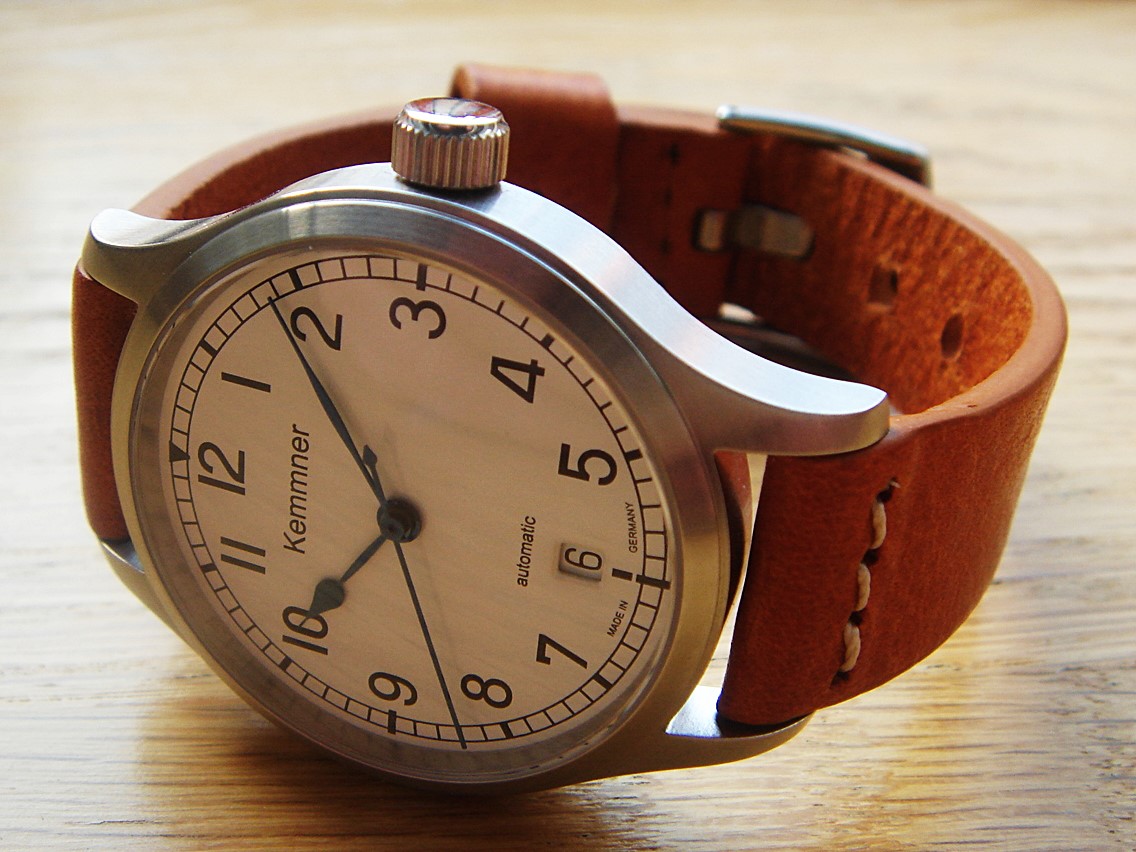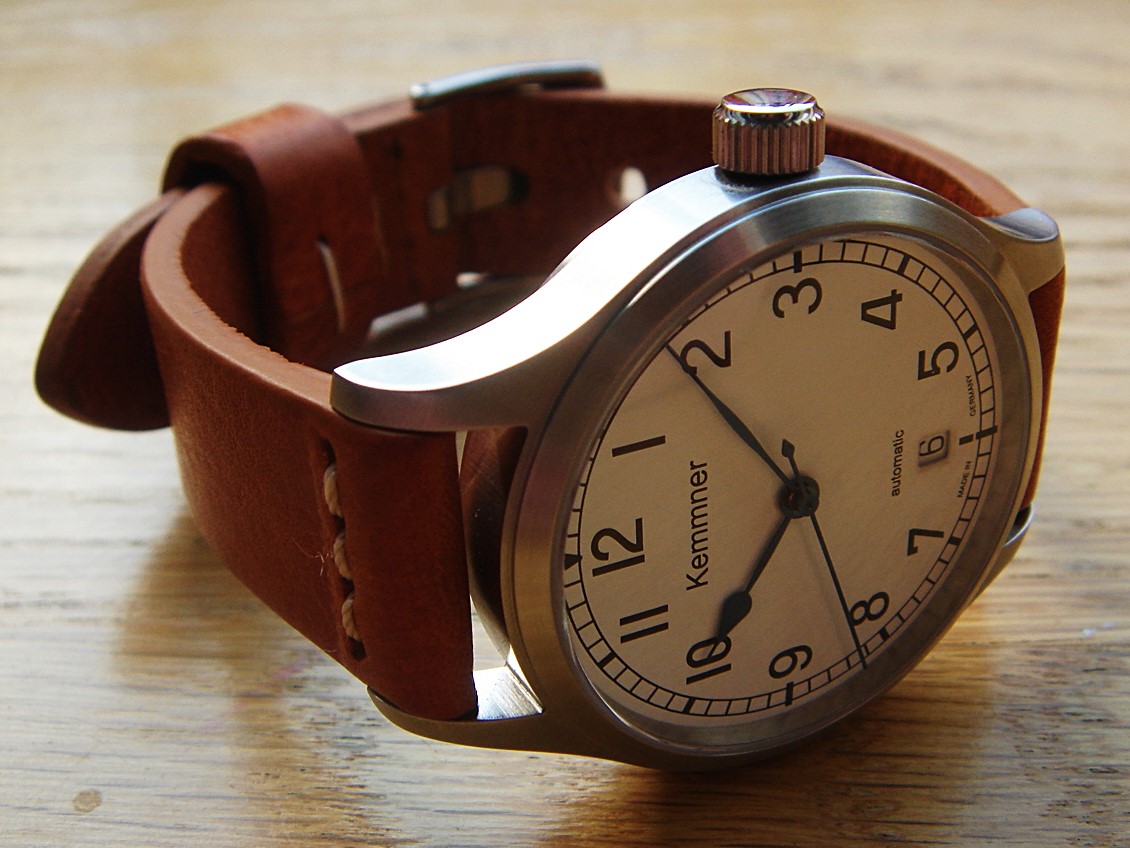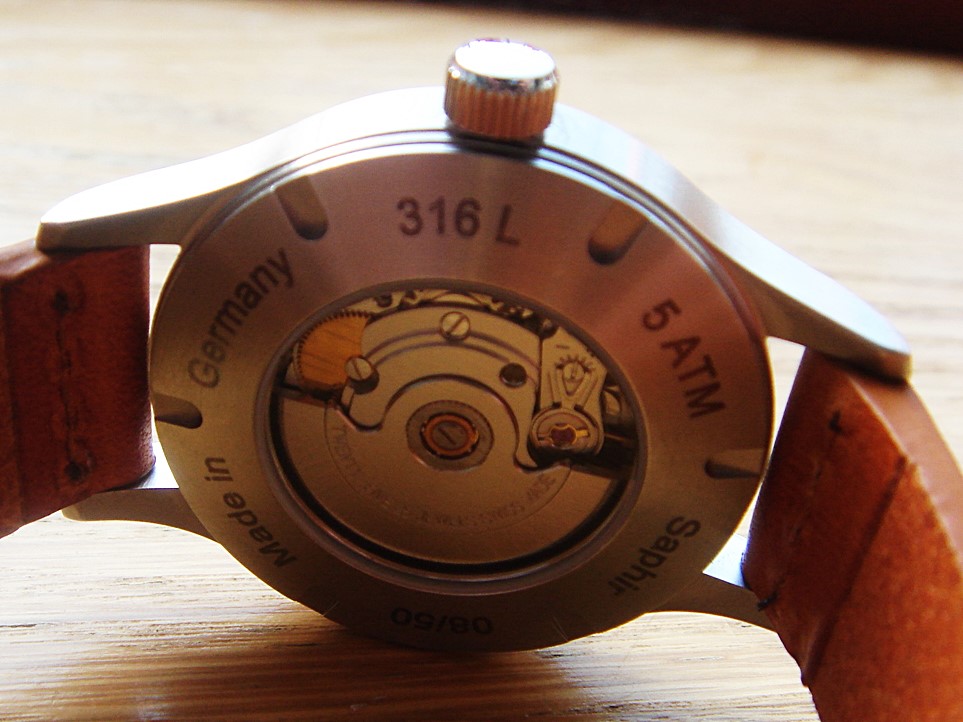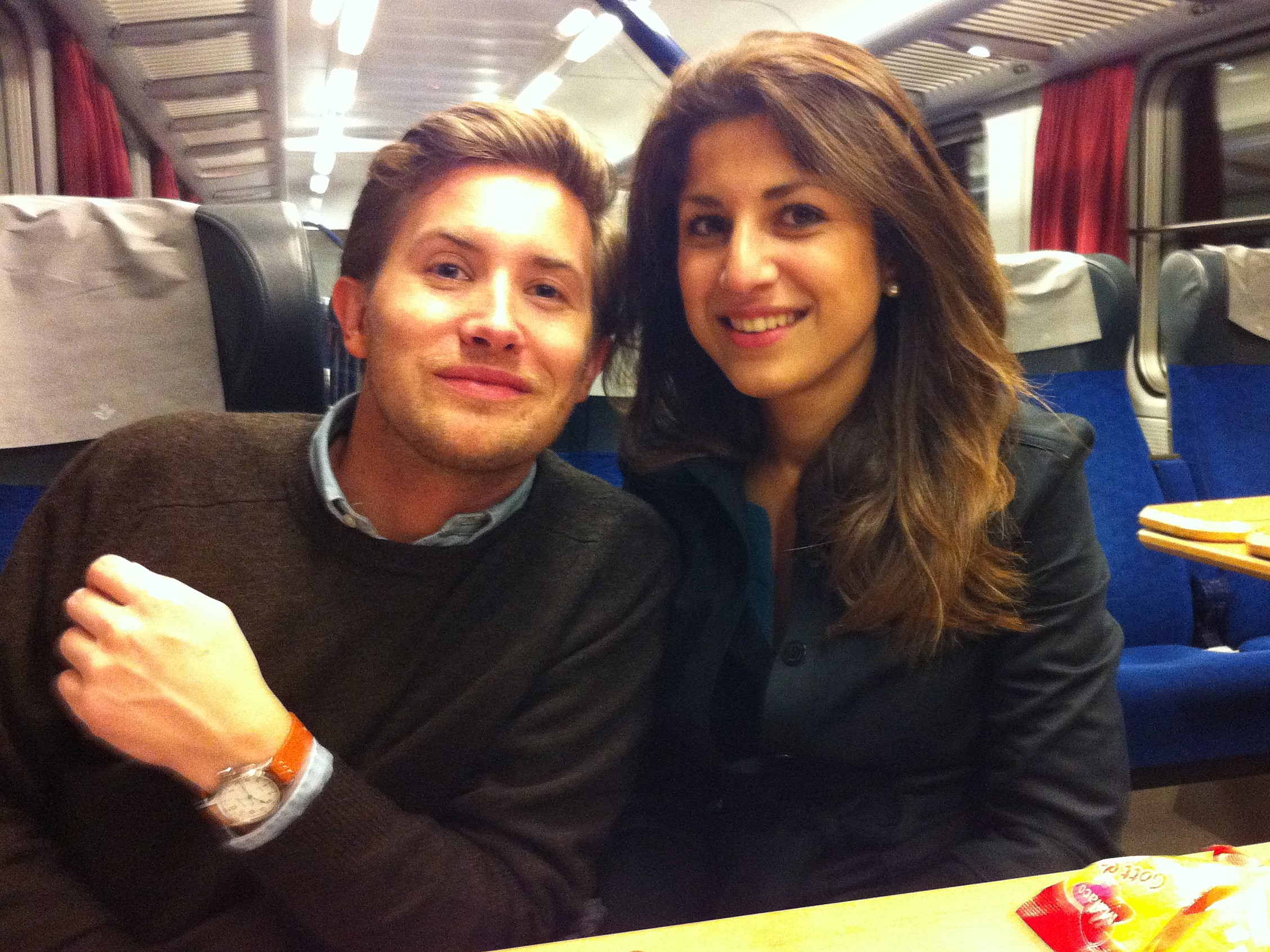 On the train together with my wife. The Marine on my wrist.
I later learned that the man behind Kemmner Watches was Roland Kemmner and that he sold all his watches through eBay. We've had some e-mail correspondence and Roland has always been really friendly and helpful. Looking forward to one day give one of his 007 Sub's a try.
© All pictures by a Watch Flipper's Diary unless noted.