This is a perfect example of when I'm not sure about whether I should make one post or two separate. This time I decided to bunch the two Star Diver's into one post. Neither of them stayed for very long and I don't have very much to say about them I think. It's just stupid to make two separate posts and keep repeating myself.
Orient's Star Diver is commonly thought of as the equivalent to Seiko's Marine Master 300 (SBDX001). They are two 300m dive watches which are rather similar size-wise. While the MM300 only comes with a black dial the Orient has a couple of different colors to choose from. I've had the black and the yellow dialed versions but there are at least an orange, a red and a white dialed version that I know of. Oh, and also there is a black dialed two tone version which is such a badass! I really know nothing about Orient and their automatic movements. These two are the only Orient's I've had and I haven't found a single other model that have looked interesting enough to catch my attention. What made the Star Diver stand out was its power reserve meter and that the date window was positioned at 9 o'clock which is rather unusual. I have only good things to say about the quality. I found both watches to be built really well and the detail finish was above what could be expected from a watch in this price range. The automatic movement in both watches ran super accurate.
I bought my first one in January 2012. It was the black dialed version. It was a full set and came on the bracelet which I immediately changed for the rubber strap. Much better! I'm not sure but I think the Star Diver might be bigger than the MM300, perhaps with just a millimeter or so but that difference made it wear much better than the MM300. At least that's how I experienced it.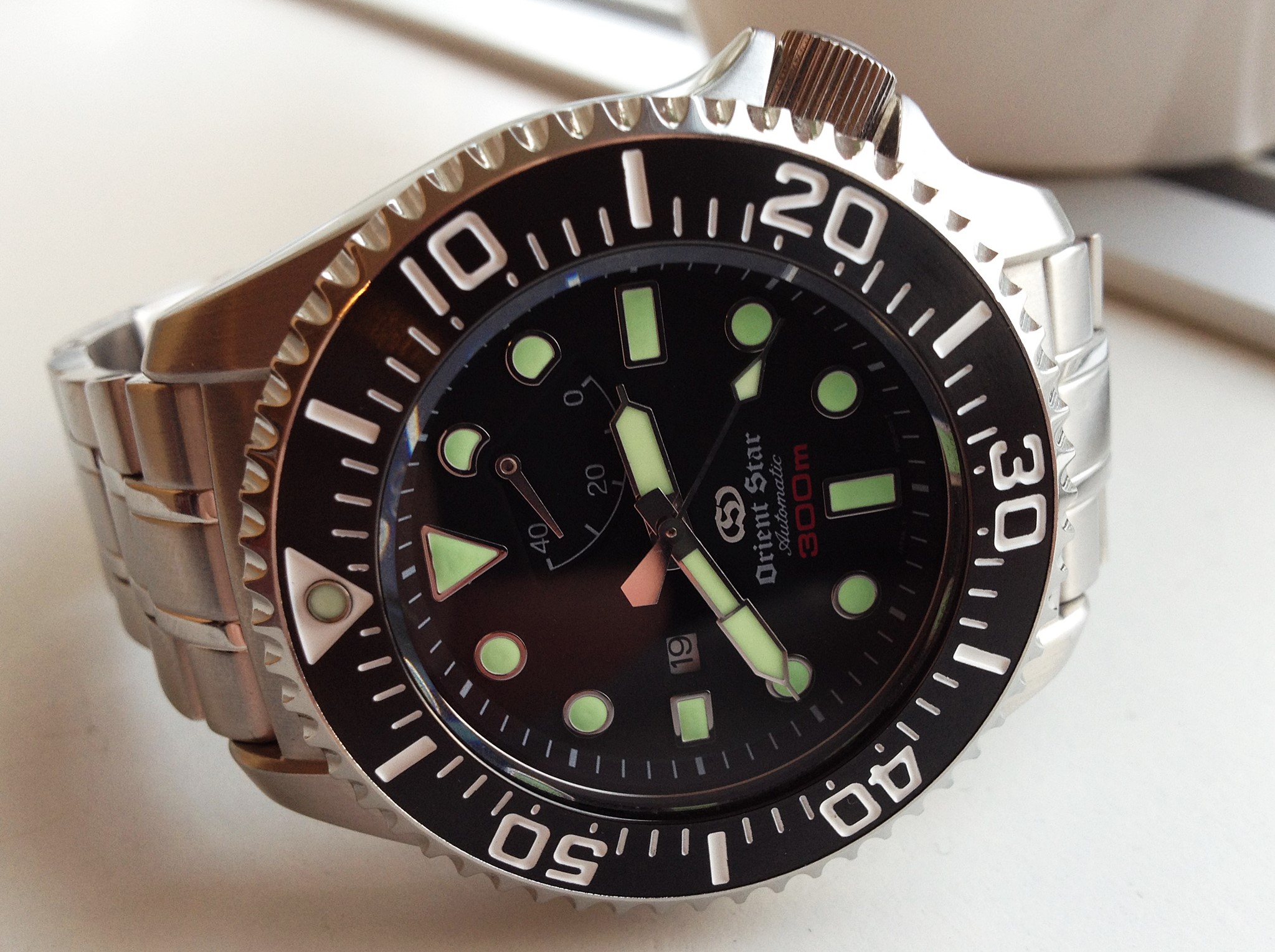 #116 - The Orient Star Diver 300m ref. WZ0251FD.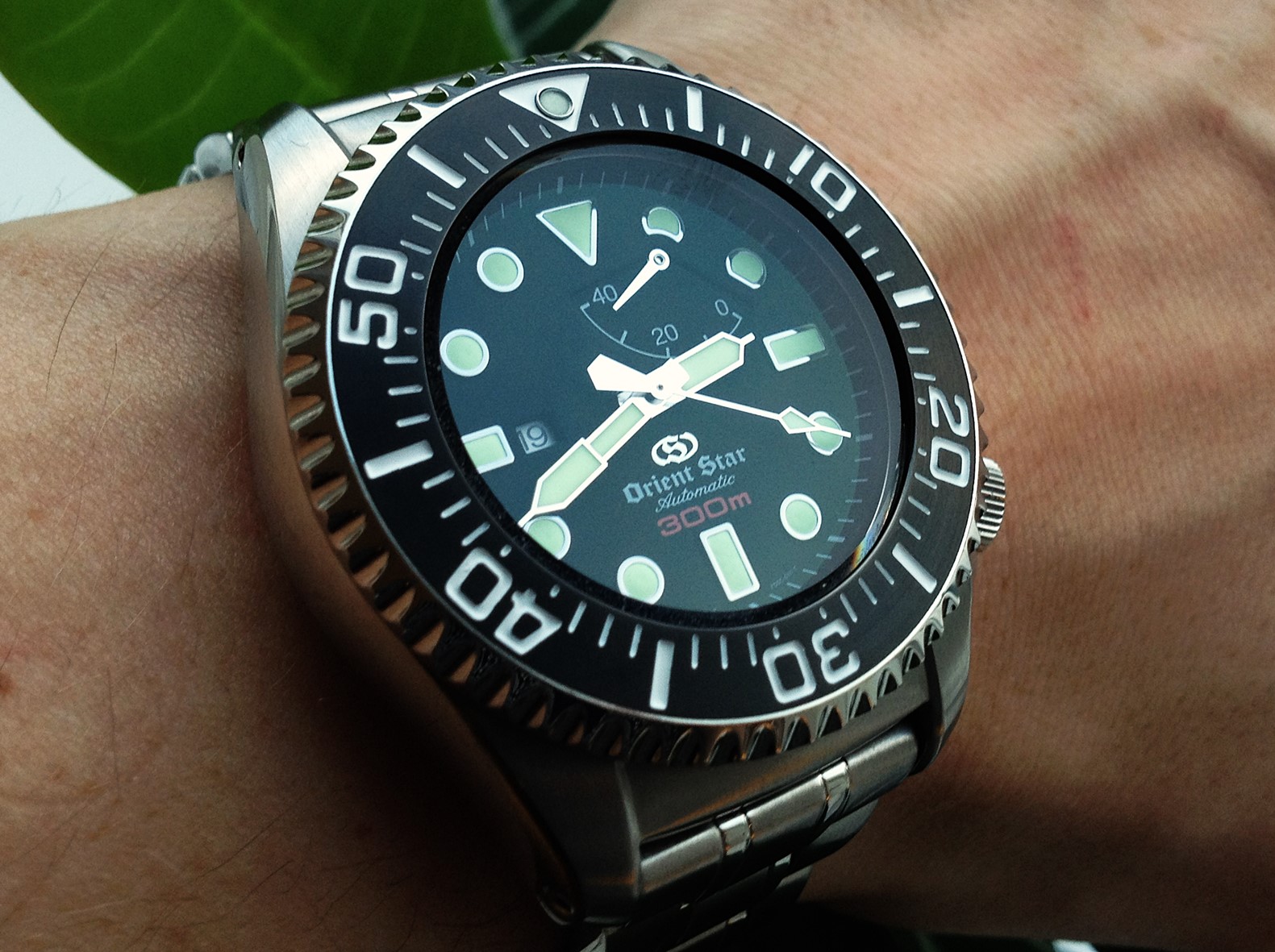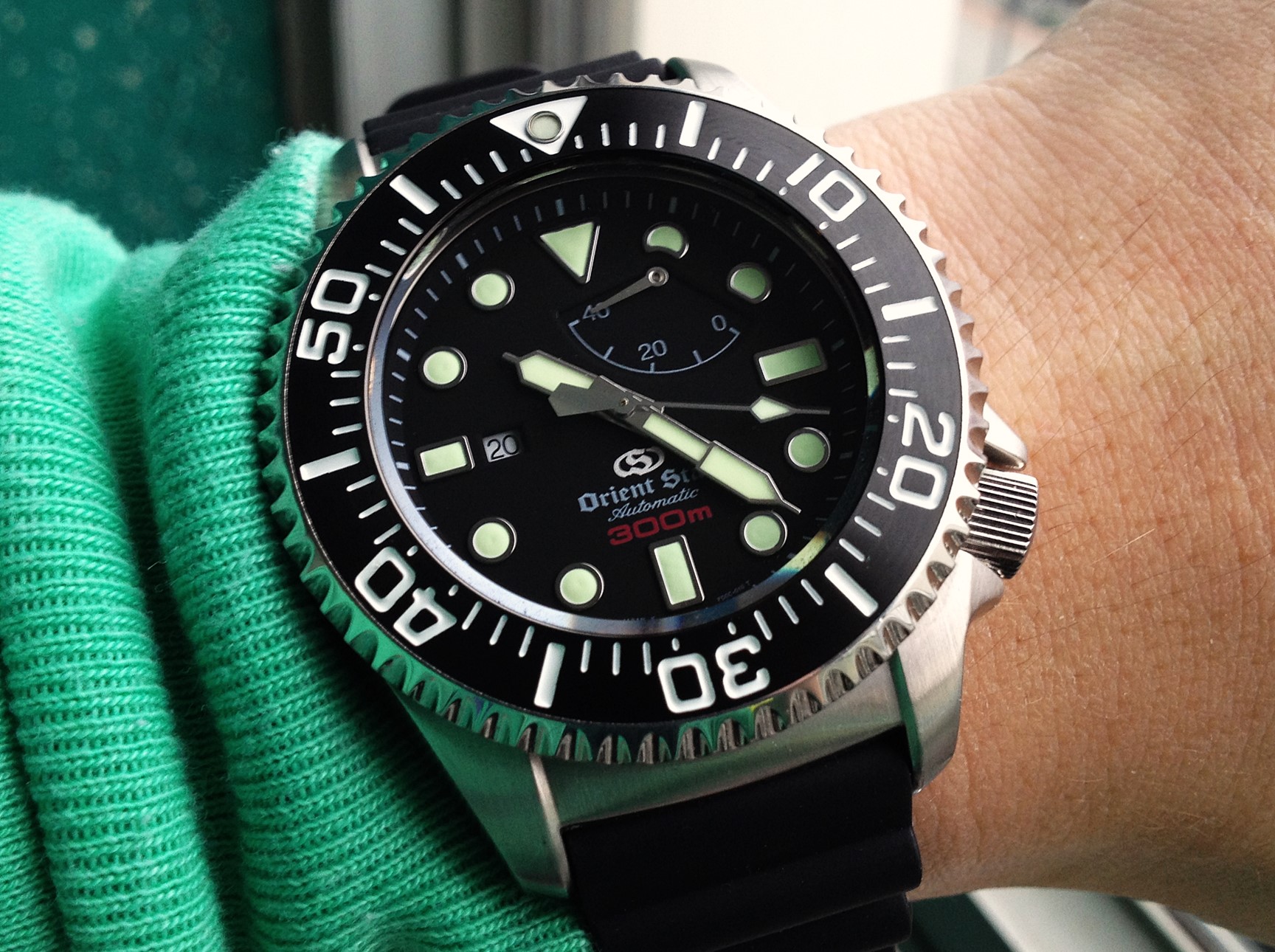 My second Star Diver was bought in May 2013. It had the yellow dial and was also a full set. It was delivered to me on the rubber and I never even bothered to try it on the bracelet. I knew it wasn't going to work out. The yellow color was amazing. It had a hint of a sparkle finish to it and really made the watch come alive in the sunlight. This was the perfect summer watch. I just love yellow dials! Even more than I love orange dials I think.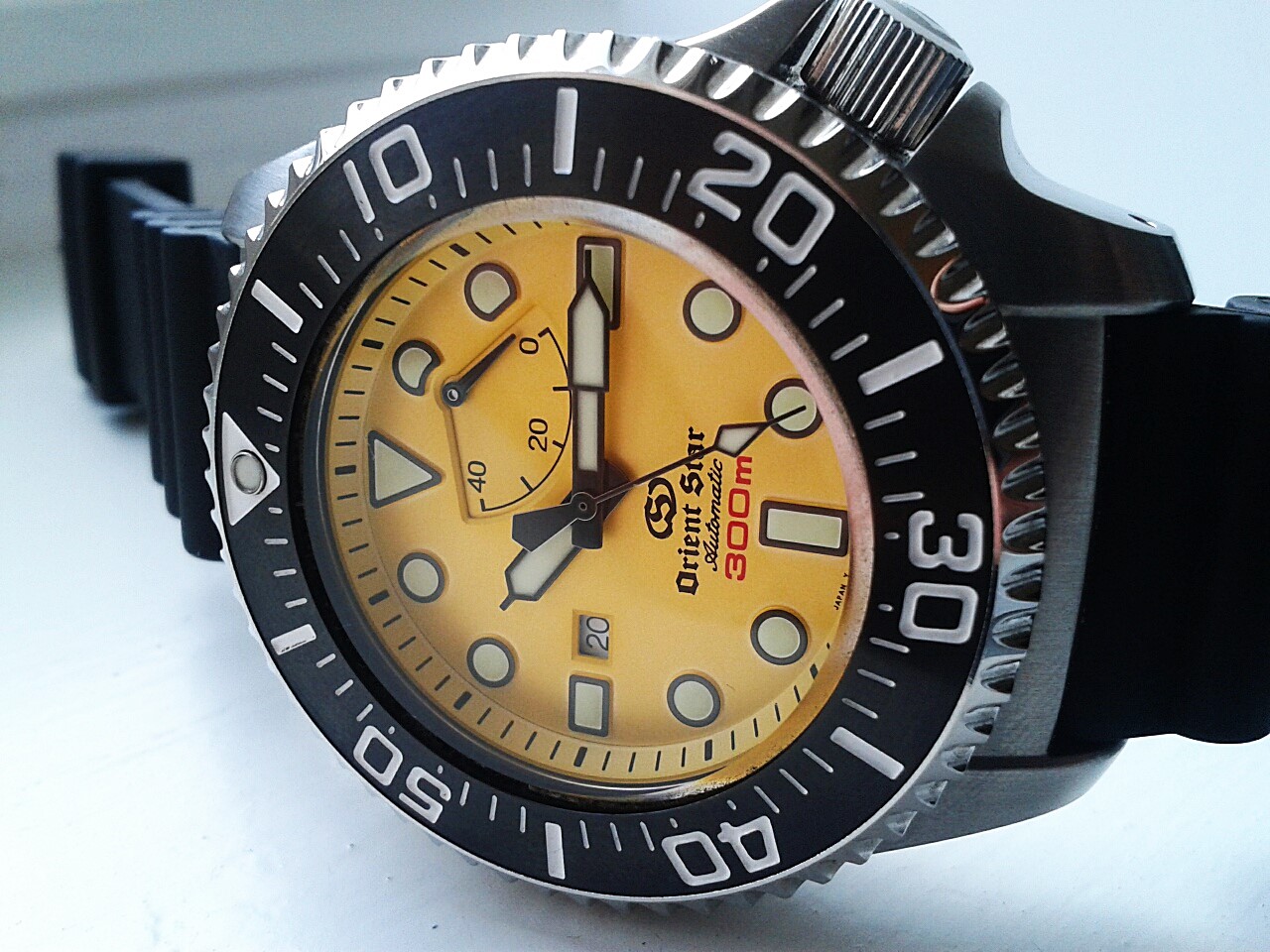 #174 - The yellow dialed ref. WZ0271FD.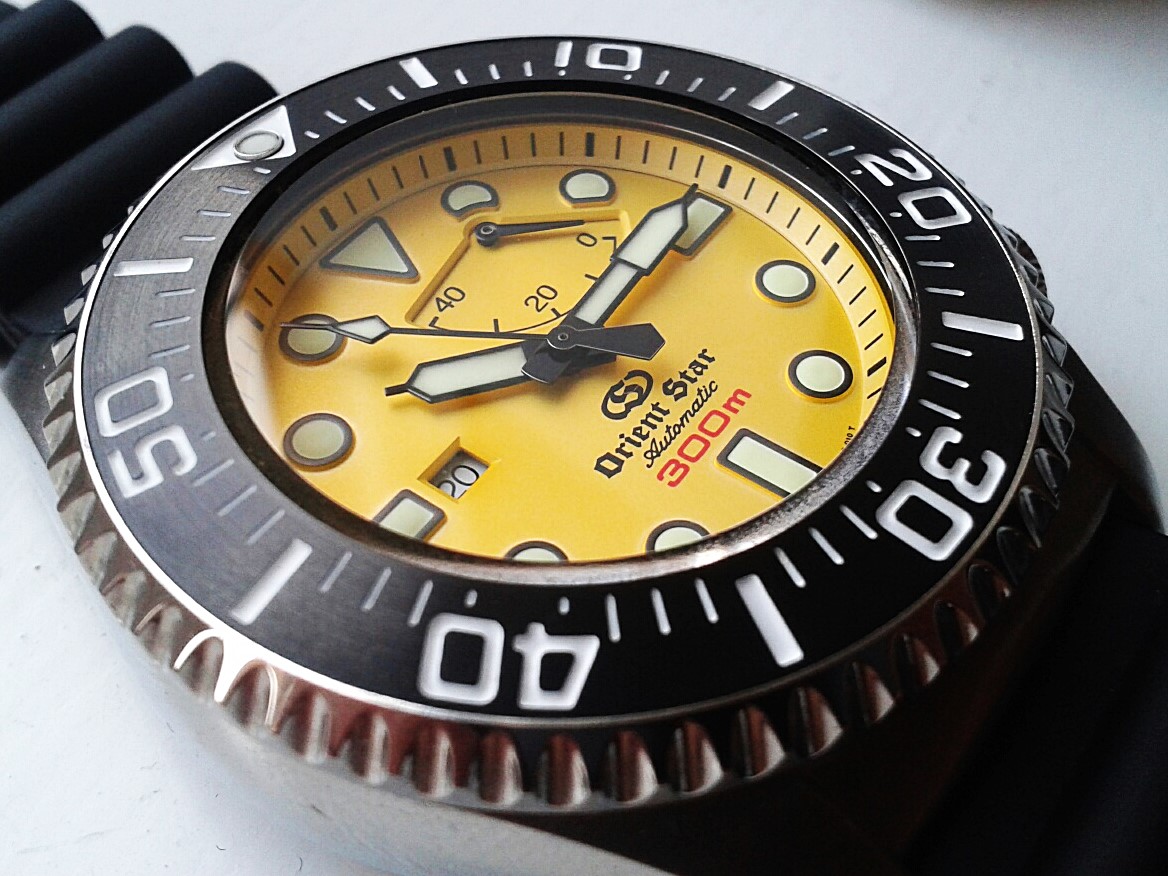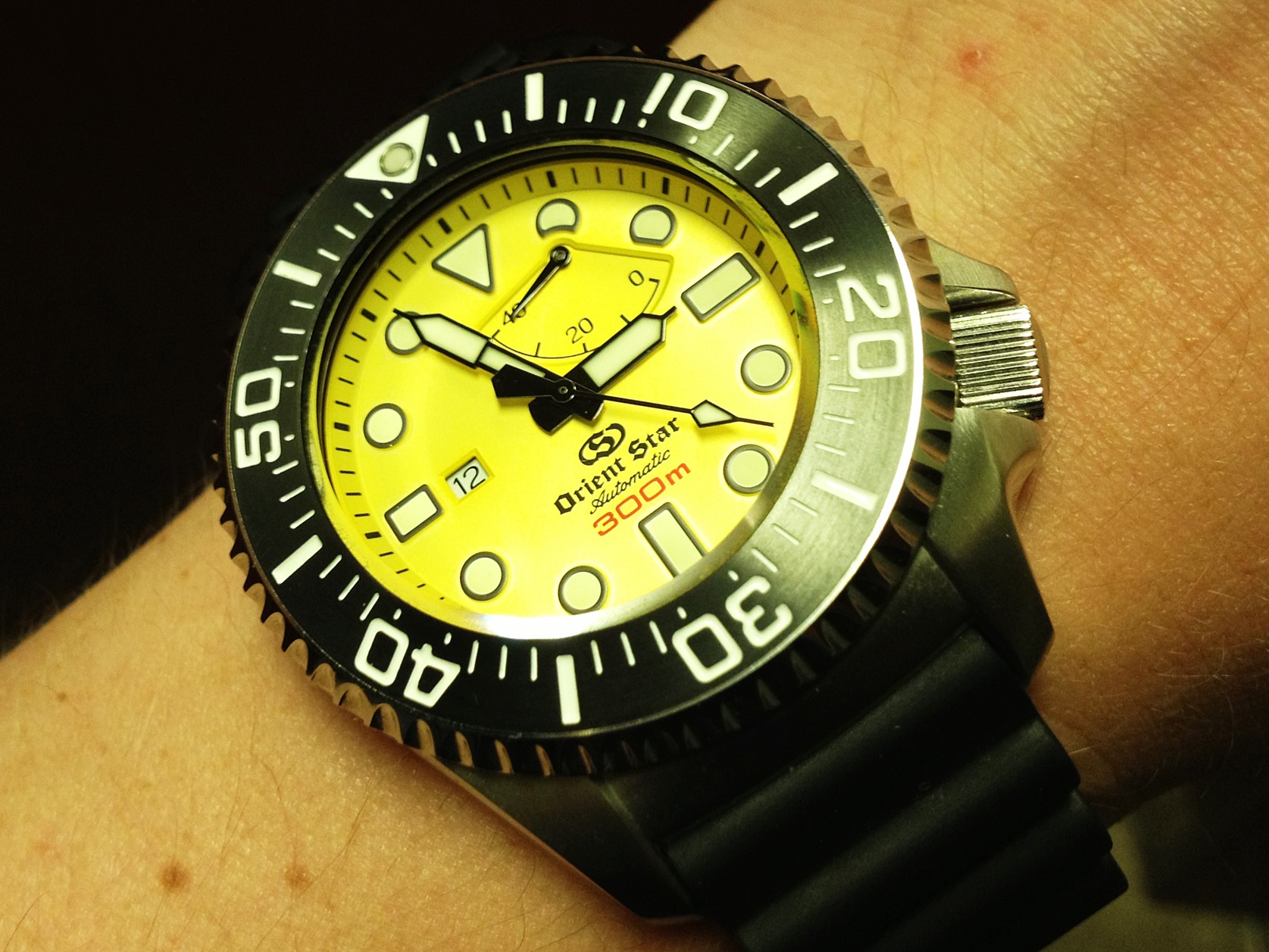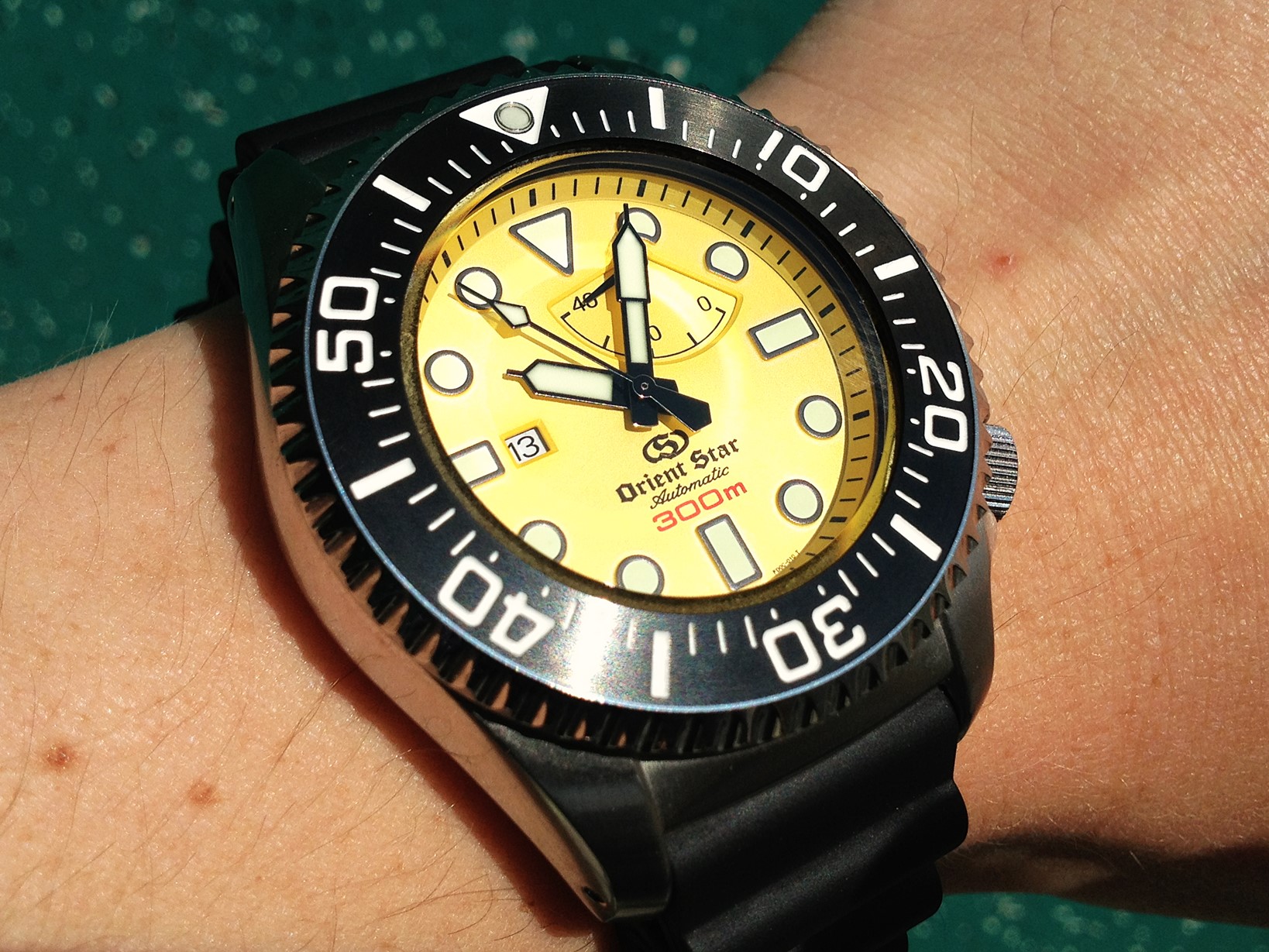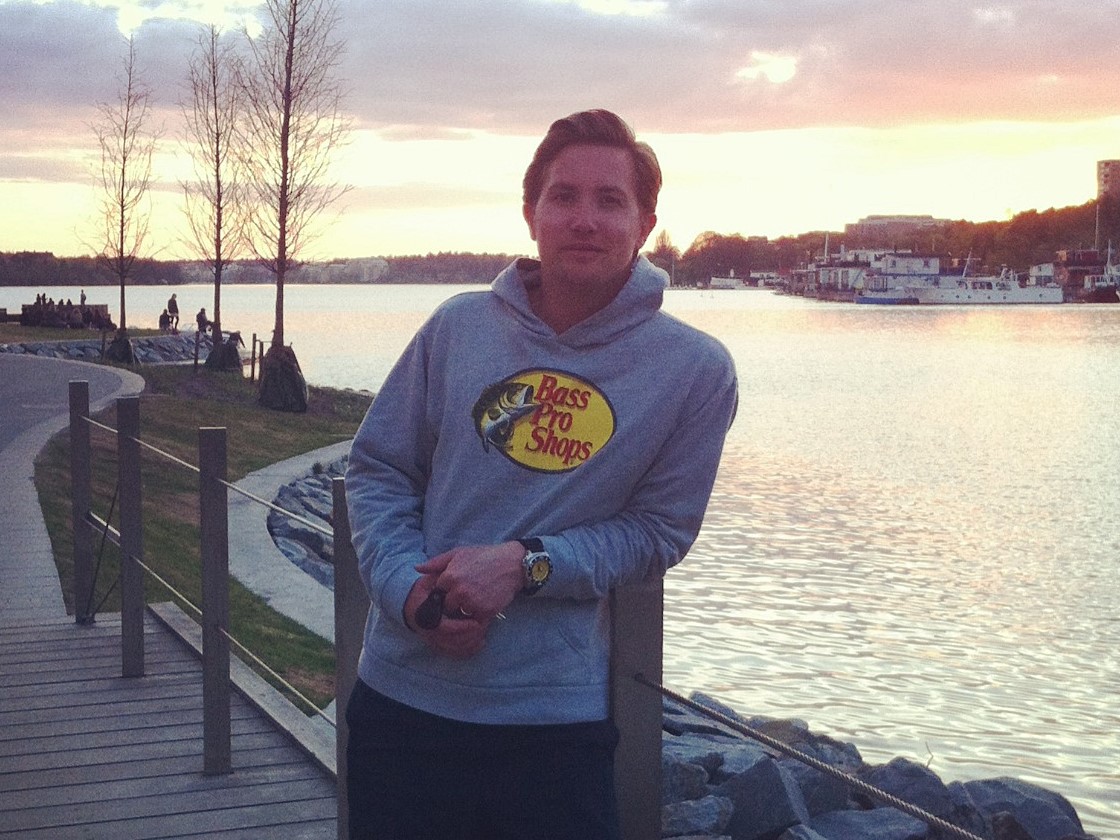 Out on a spring evening power walk in Stockholm.
None of them got to go on any real adventures which they both deserved very much. The Star Diver really is a solid watch and being half as expensive as a MM300 I think it's a much wiser choice. Adding the fact that it kicks the MM300's ass I would say it's an obvious choice! If you try to get a hold of one I would recommend you to try and find the ones with the older logo (like the ones I've had). The recent Star Diver's has the new Orient logo which must be one of the ugliest designs of all time.
It turned out I had much more to say about the Star Diver than I first thought. This is actually a great dive watch which I can do nothing else than to recommend to all of you that I haven't given it a try yet. Just do it!
© All pictures by a Watch Flipper's Diary unless noted.