Imagine you've bought yourself a brand new expensive watch. You're super happy and excited when you get home to unbox it. Then imagine that just when you're about to slip the watch on to your wrist you accidentally drop it and it crashes against the floor. Then imagine picking it up discovering it has stopped and when you gently shake it you can hear something rattle inside. FUUUUUUUCK!!!
That exact thing happened to me when I got this beautiful 39mm Omega Aqua Terra with golden hands and indexes and with an almost champagne colored dial. I just couldn't believe it. BAHM! and it was dead. I went back to the store and told them what had happened. They said it was going to need a full service for them to be able to guarantee that the movement was going to run normal. They also assured me they we're going to speed up the process and cut the service line so that I could get my watch back within two weeks. Yeah right! It took them over two months to fix it. Luckily my insurance covered the charges and when I finally got it back I was so happy. In the meantime I had managed to get a hold of a bracelet for it. The Aqua Terra is a very versatile watch. It was great to have the possibility to change back and forth from a nice dresswatch to a clean sporty look. Both options looked so good. The size was also perfect. Not too small, not too big. Just enough. The dial also got so many different shades depending on the light and could glow strong from yellow gold to a more subtle tone of rose gold.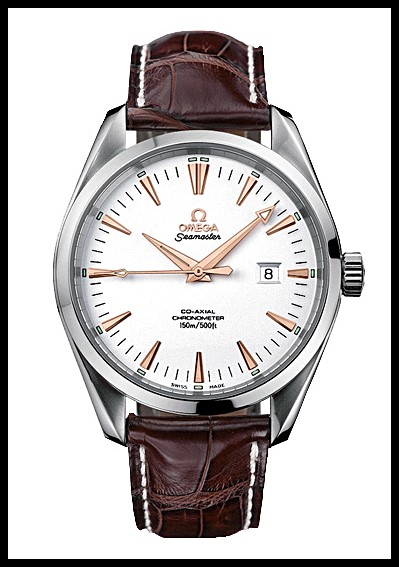 Product image of the 39mm Aqua Terra. (borrowed from www.omegawatches.com)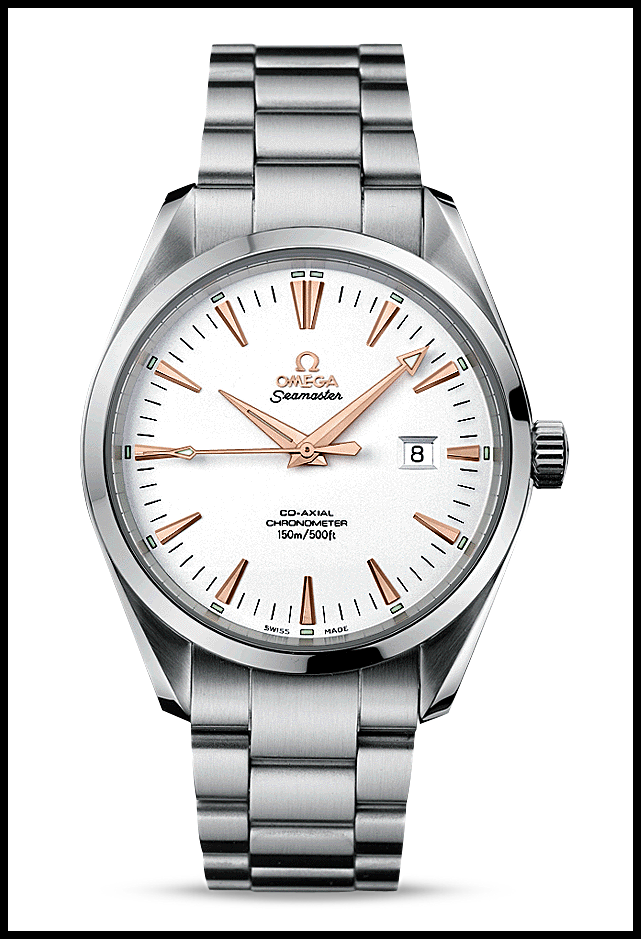 Product image of the same model but on the bracelet. (borrowed from www.omegawatches.com)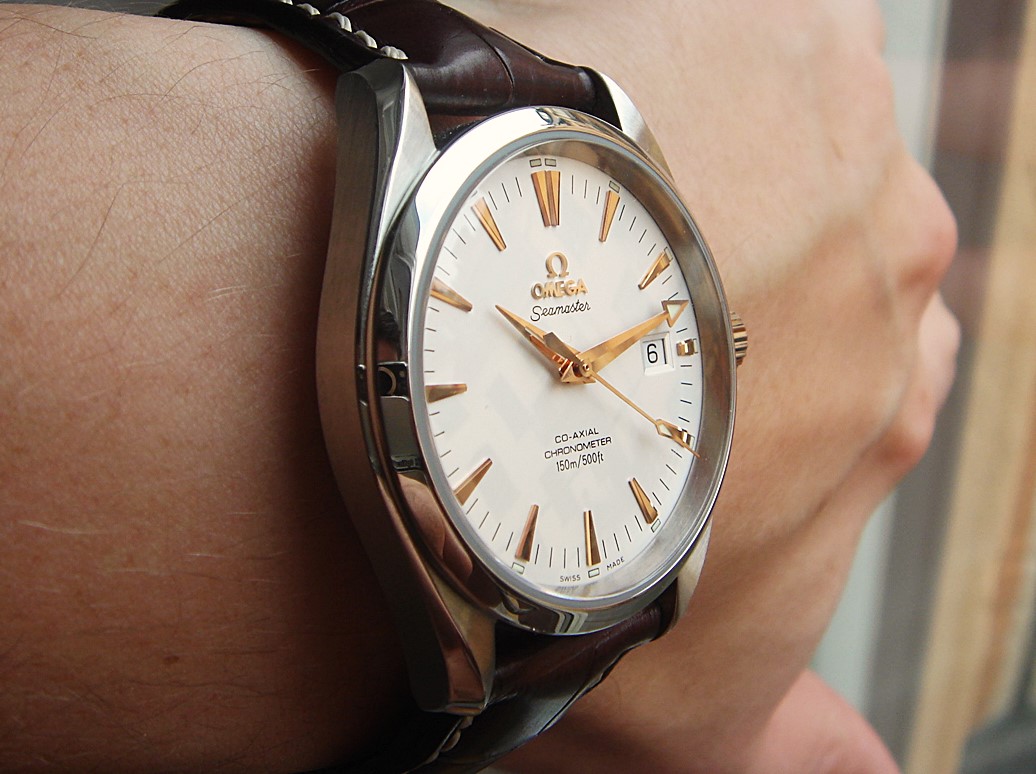 #105 - The Omega Aqua Terra ref. 2503.34.00.
Taken on NYE 2011/2012.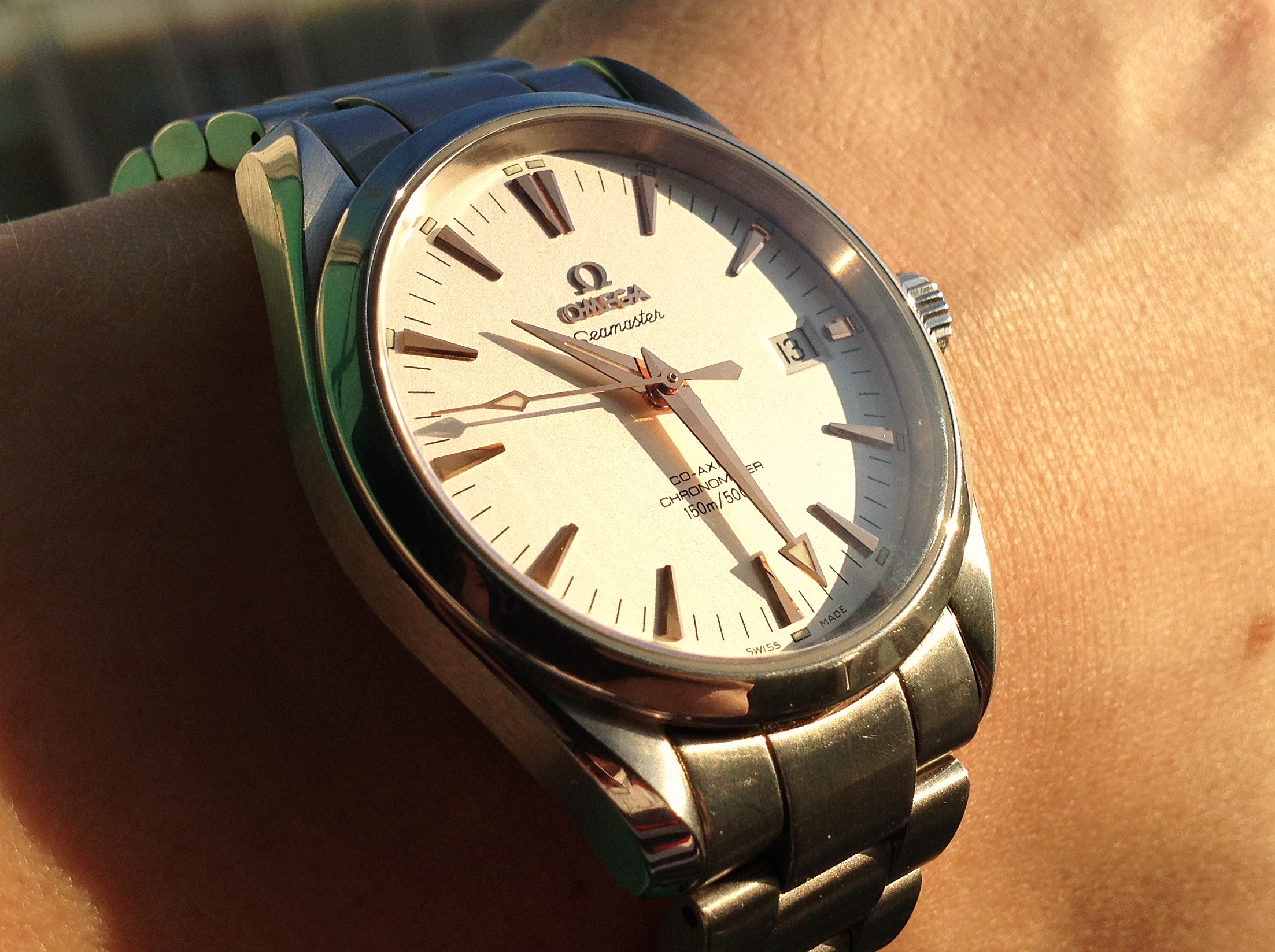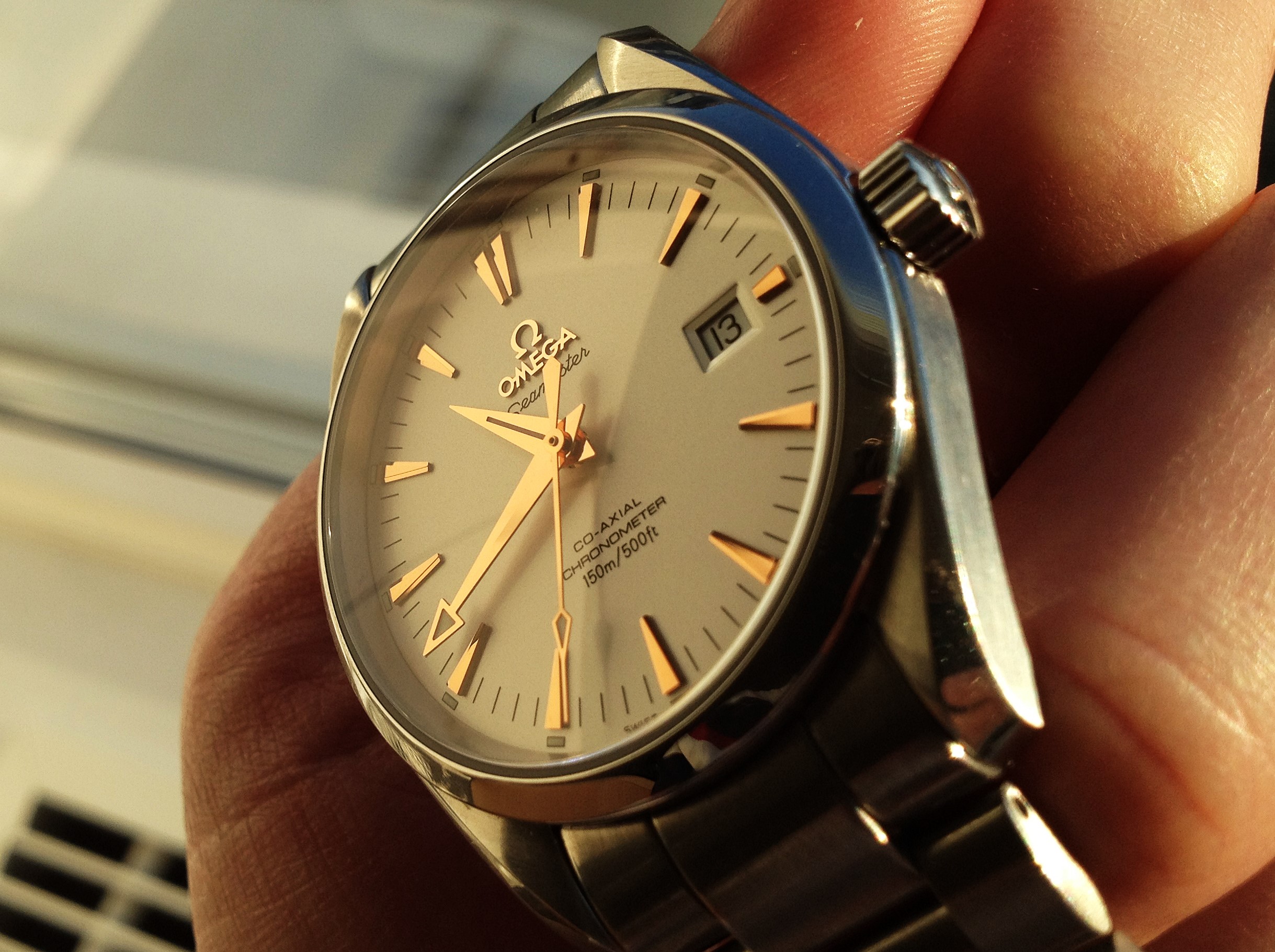 Beautiful tones of yellow gold.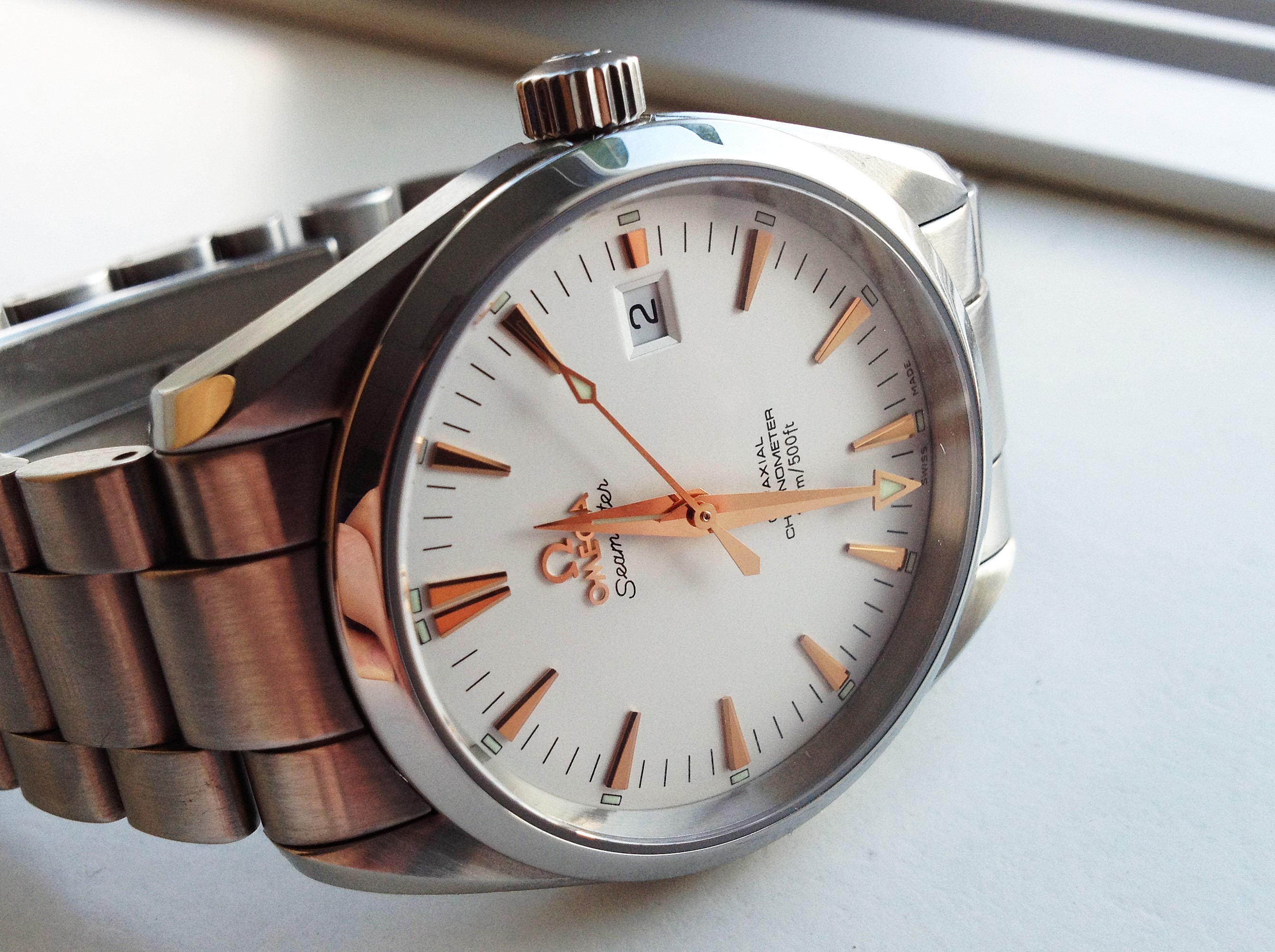 More of a rose gold tone.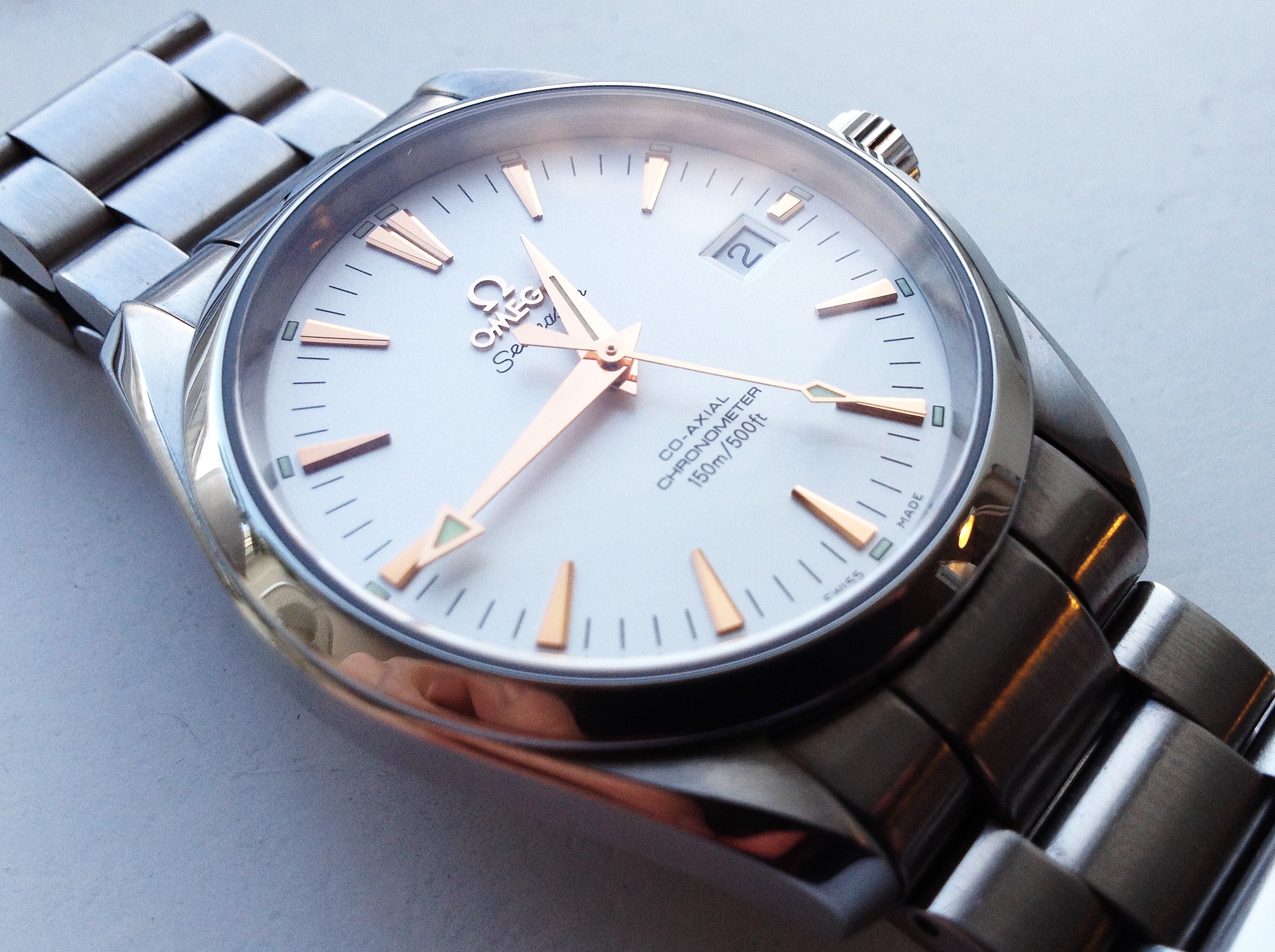 For a long time it felt like I could keep it forever. It was absolutely beautiful! I had it for over six months (well during two of them it was away for service) and we were doing just fine. Then for some reason it just started to bore me. I'm not sure why. There were no details really that could bore or bother you. Perhaps it was just the brand. Omega. It has never excited me very much. It feels bland somehow. They've got an awesome history and created some really classic pieces but they haven't convinced me yet. Perhaps that's why I felt I couldn't keep the Aqua Terra anymore. It was great yes but it wasn't spectacular.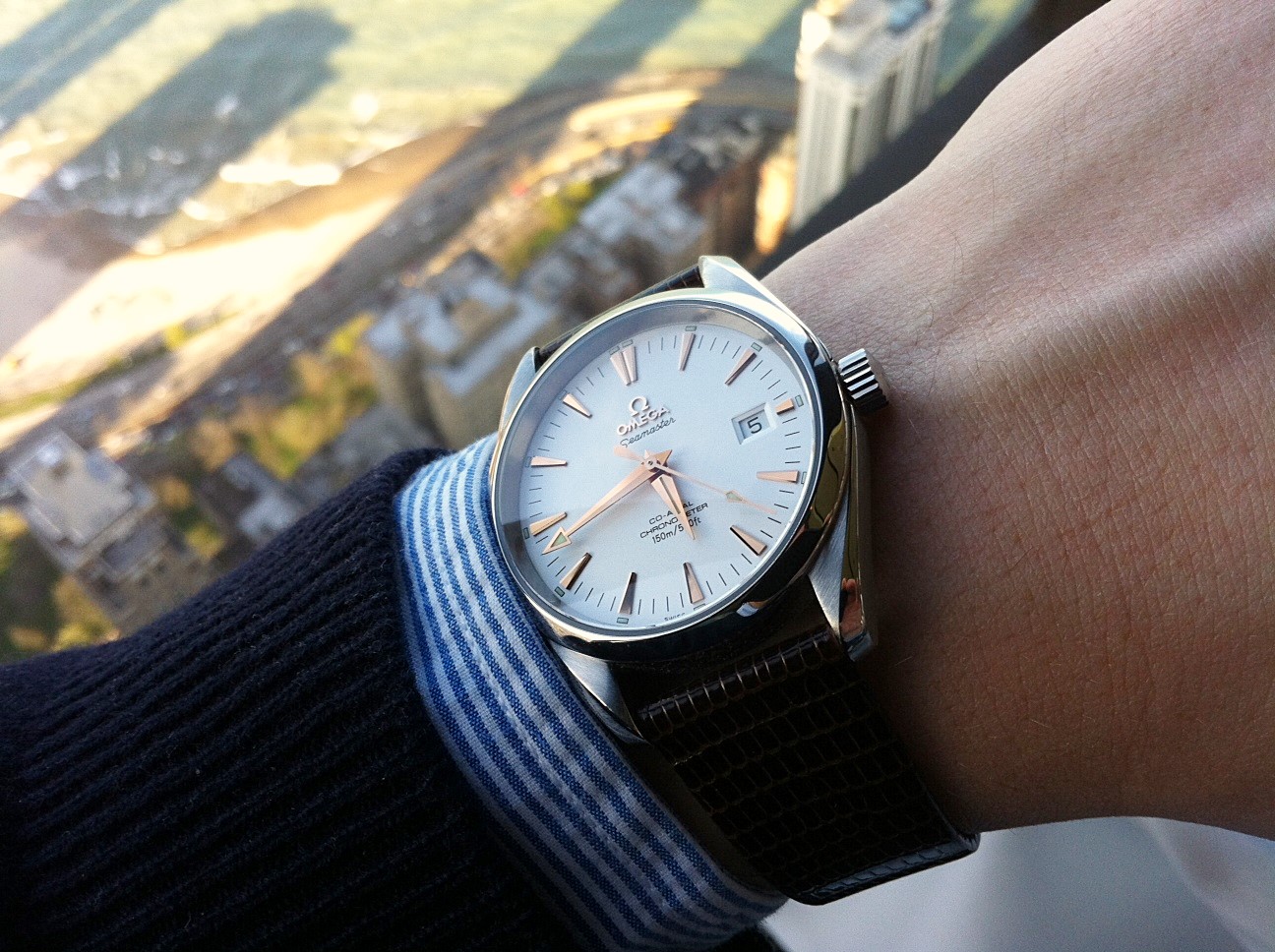 Having dinner at the Hancock Observatory in Chicago, USA. April 2012. Celebrating me and my wife's fifth anniversary.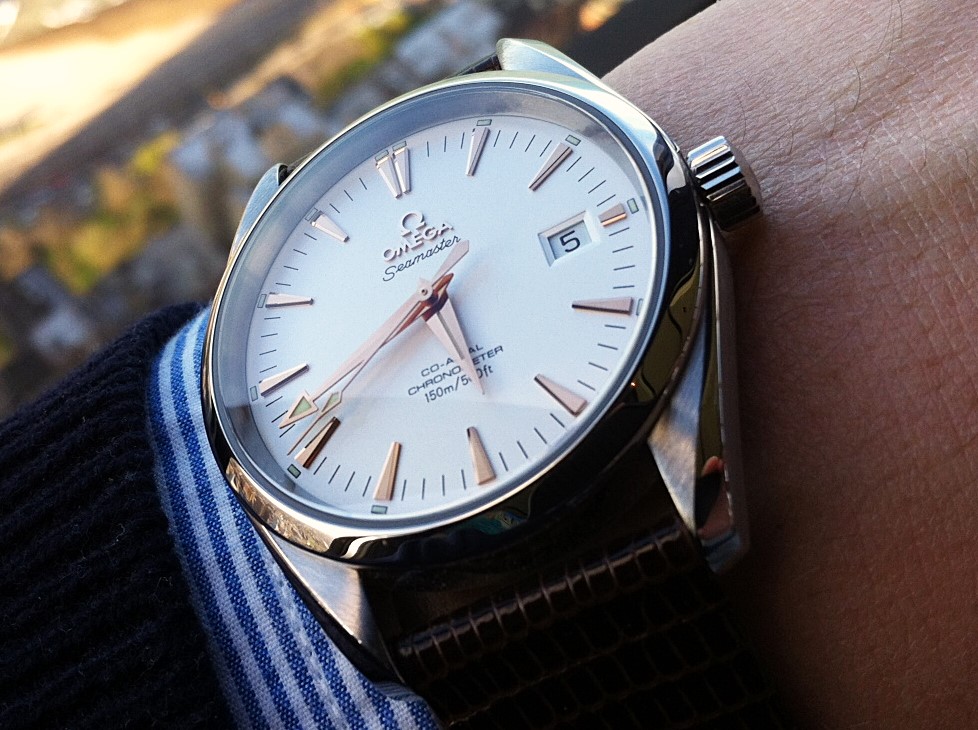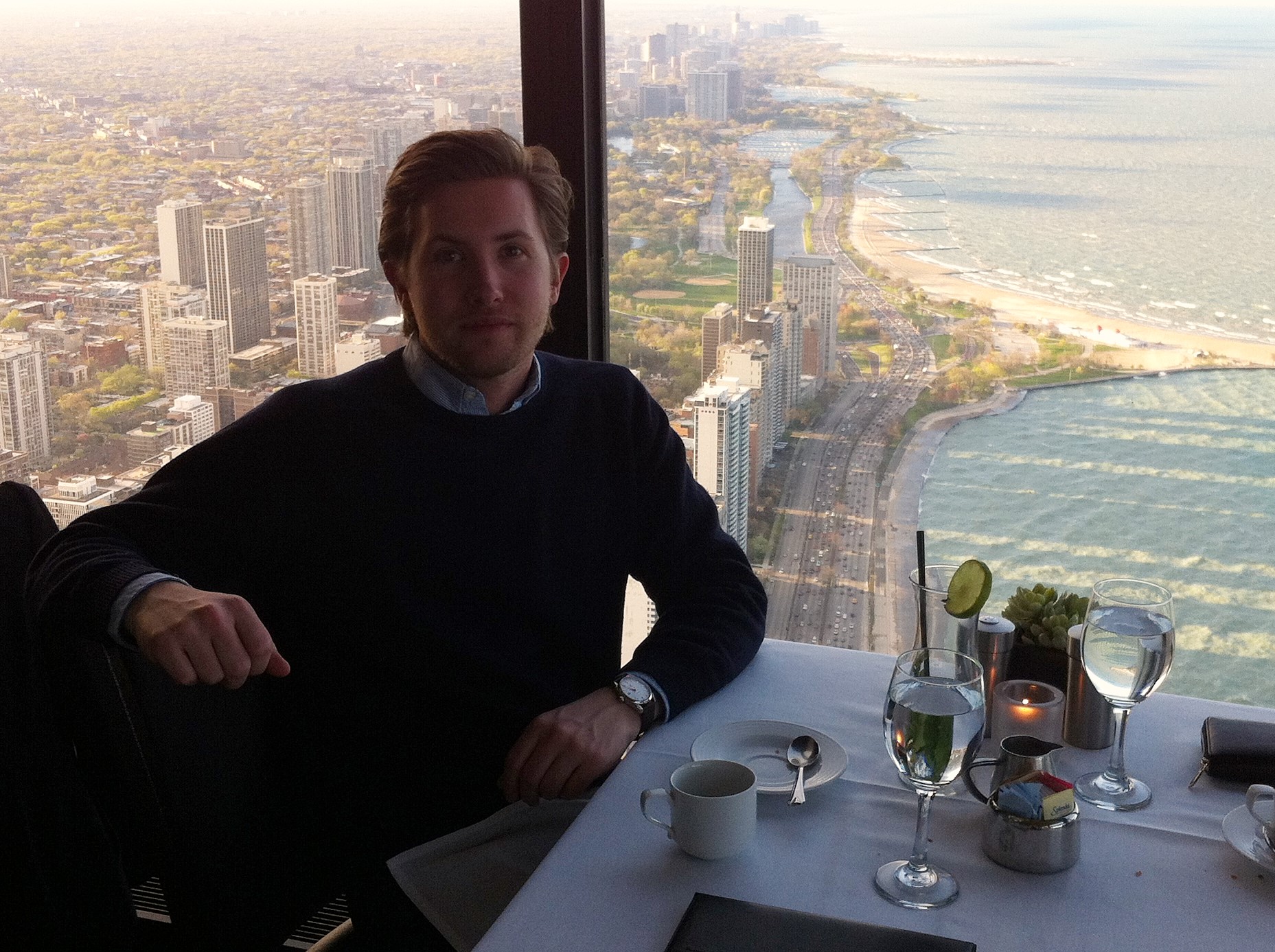 Nice view over the city beach and Lake Michigan.
© All pictures by a Watch Flipper's Diary unless noted.