The first time I ever saw

the

so called "Tuna" I thought they were equally ugly as the Orange Monster and I ignored all I saw for sale. They weren't the least interesting to me. Then something happened. I don't know what it was but suddenly one day I just woke up and understood what the Tuna's were all about. They'd transformed from something hideous to something beautiful and what I saw was a hardcore dive watch. The SBBN007 was my first acquaintance in the Tuna family. At first I didn't like that the 6, 9 and 12-index's had the extra outer lining but I grew to appreciate them more and more and looking back on all the Tuna's I've had so far I find this dial to be the best looking. As most of the newer Tuna's this one also house the reliable 7c46 quartz movement. My first SBBN007 was delivered to me on the rubber from a SBBN017 which made it look so much better than the horrible V-vent Z22-rubber that I think was the standard rubber it was being sold with.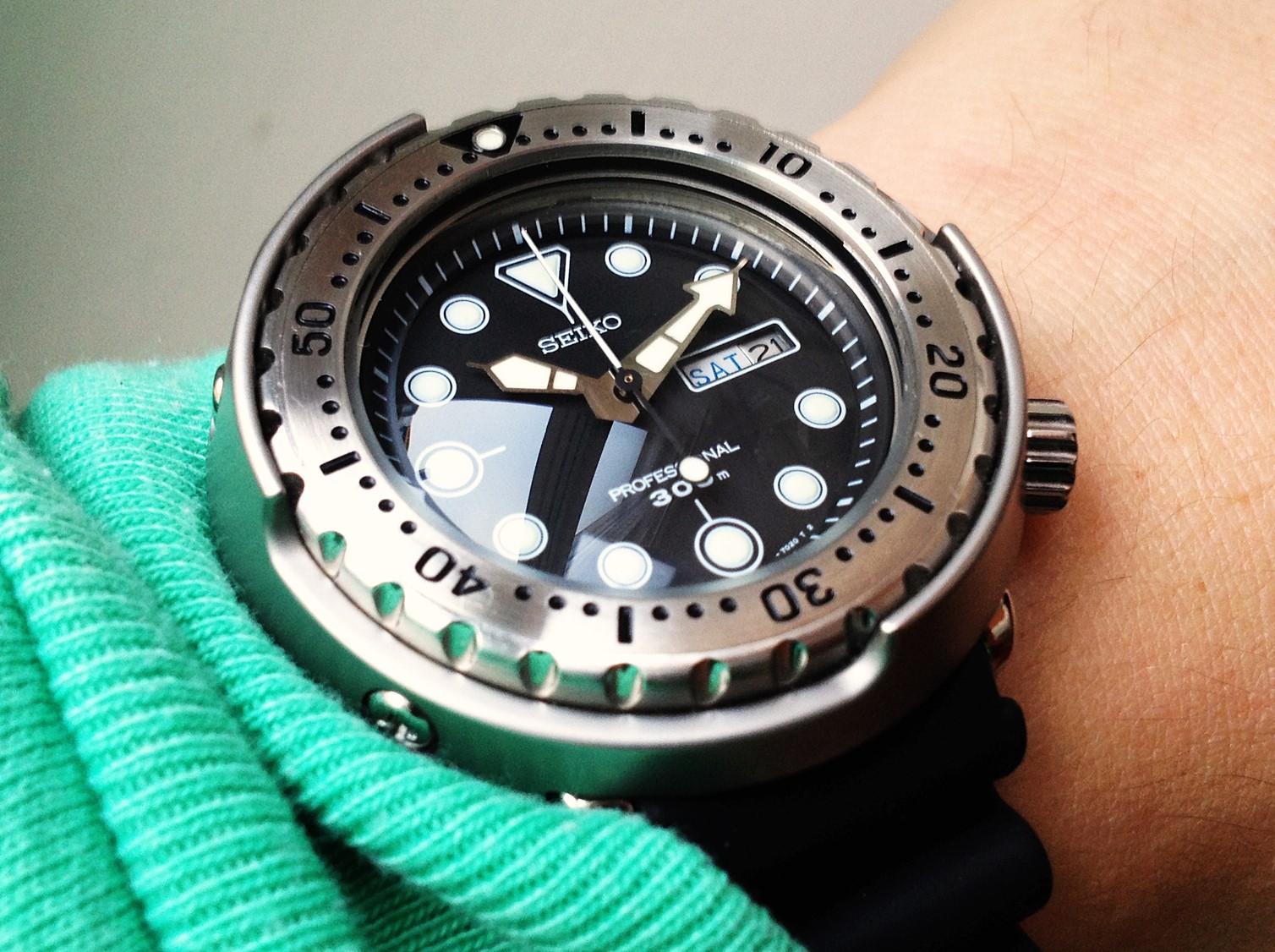 #112 - The Seiko SBBN007. A member of the Tuna family.
My second SBBN007 had a second hand with a red tip which I'm not one hundred percent sure of if it was original or after market. My friend Magnus helped me out switching the insert for a bleached pepsi-insert from a SKX009. Wore this one on the original Seiko flat vent Z22-rubber.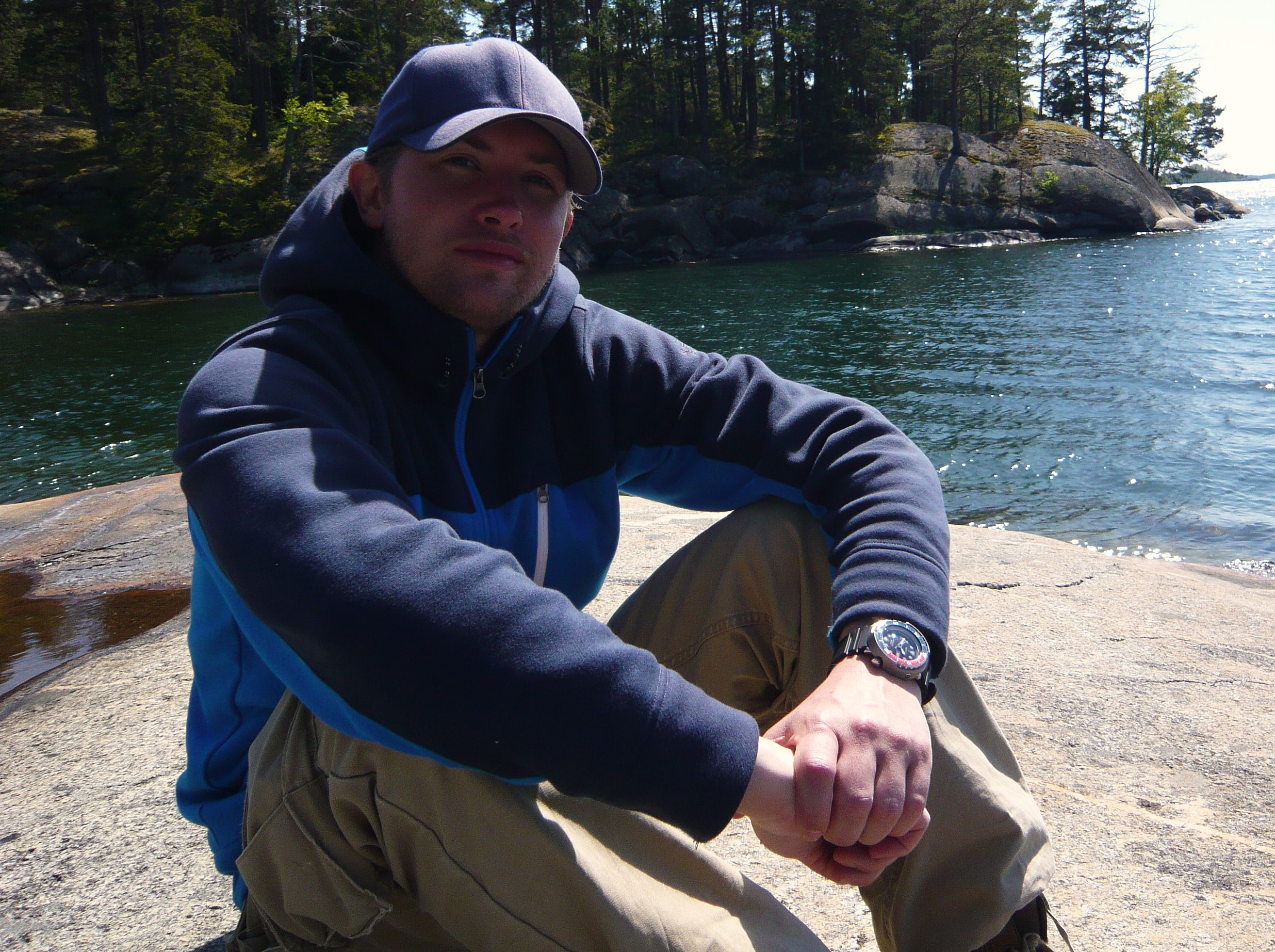 Out in the archipelago having a break after some pike fishing.
Since the SBBN007 was discontinued it has become a little harder to source and prices can now exceed

used

SBBN017's and sometimes even the SBBN015's. I think the SBBN007 is a fantastic beater and I know I will have at least on more before I'm done. I have an idea of having it fitted with a black insert and a black shroud. I'm pretty sure it would look really good.
UPDATE - January 11th 2017.
Just as I

had foreseen

. The mod mentioned above just had to be done and when my

buddy

Nic (Seikosthlm) got a hold of a 00

7

in mid-December last year I

saw my chance

. Both the shroud and insert was ordered from Yobokies. The shroud was actually quite expensive. About $150

.

Worth it though! I think it

turned out

really badass.

For once it

g

o

t a toolier look but also it br

ought

out mo

r

e of a vintage

feel to it

thanks to the black insert which

made

it resemble a vintage 7549 Tuna.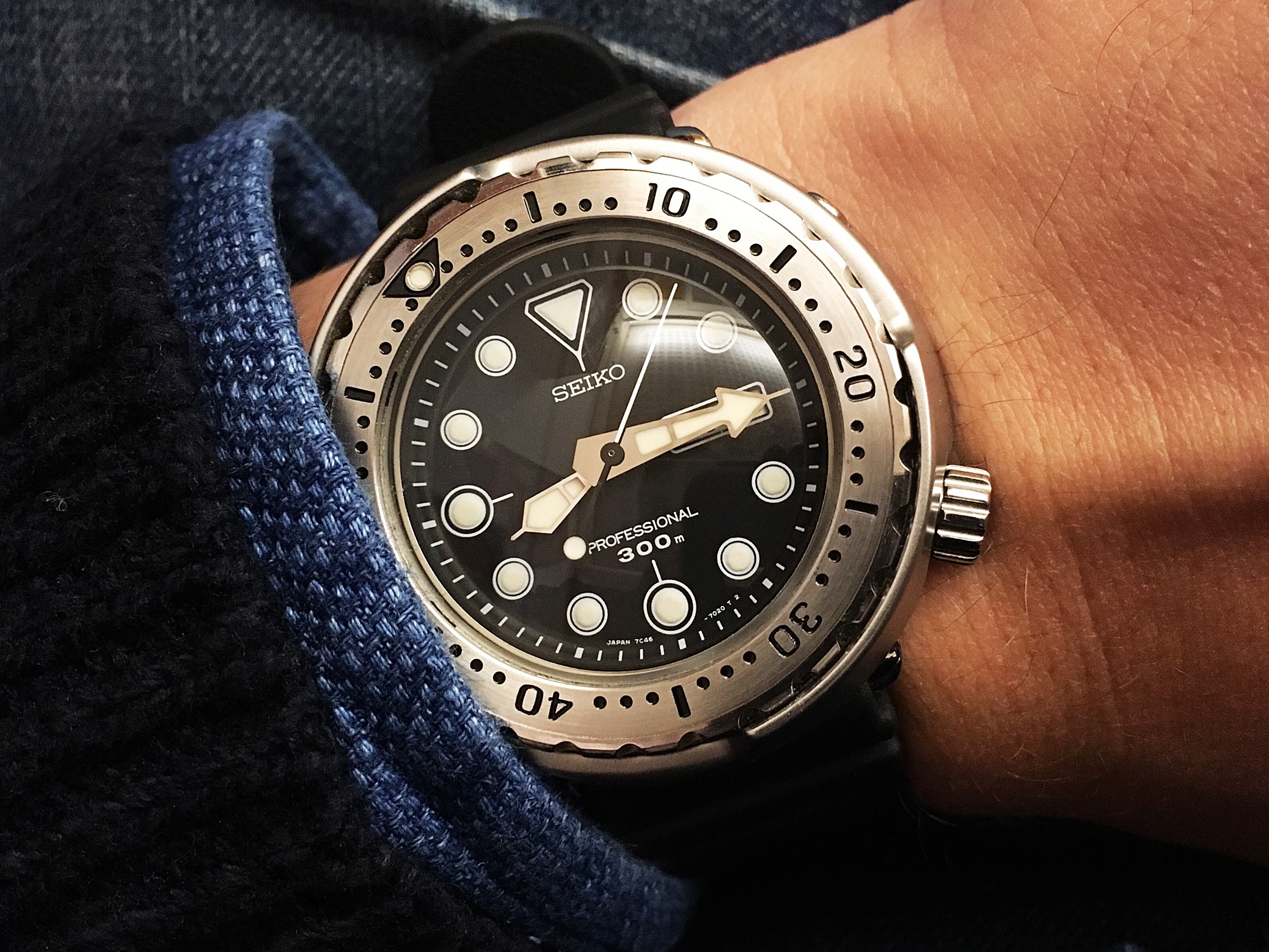 #334 - My third SBBN007. Worn on a DAL1BP rubber.
© All pictures by a Watch Flipper's Diary unless noted.