One of my favorites. The Royal Navy quartz diver without date or day. A solid beater. Legible and clean. Based on the legendary Monnin-style case which has become one of the most well-known cases for vintage dive watches. This is basically all you need for no money at all. I've had three of this model so far and I know there will be more. I sold the latest one just a couple of days ago. I could never pass on one of these if they would pop up to a good price. I must have some deep rooted instinct that just makes me say "I'll take it!" even if I don't need it. I can't remember if any of the two first I had were issued. The last one I owned wasn't. All have been complete with its tin can case and have all been originally sold by Silvermans. I have split feelings about the fixed spring bars. I do find them cool and genuine but at the same time I hate it how they make the watch being unable to be fitted with regular two-piece rubber straps. I used to be a big fan of Nato straps but not anymore and it bothers me that I can't fit them with my favorite Bonetto rubbers. I have a future project that would involve chopping them off and then drill lug-holes all the way through and then have Rolex-type spring bars fitted. That would be killer! Let me get back to you on that someday.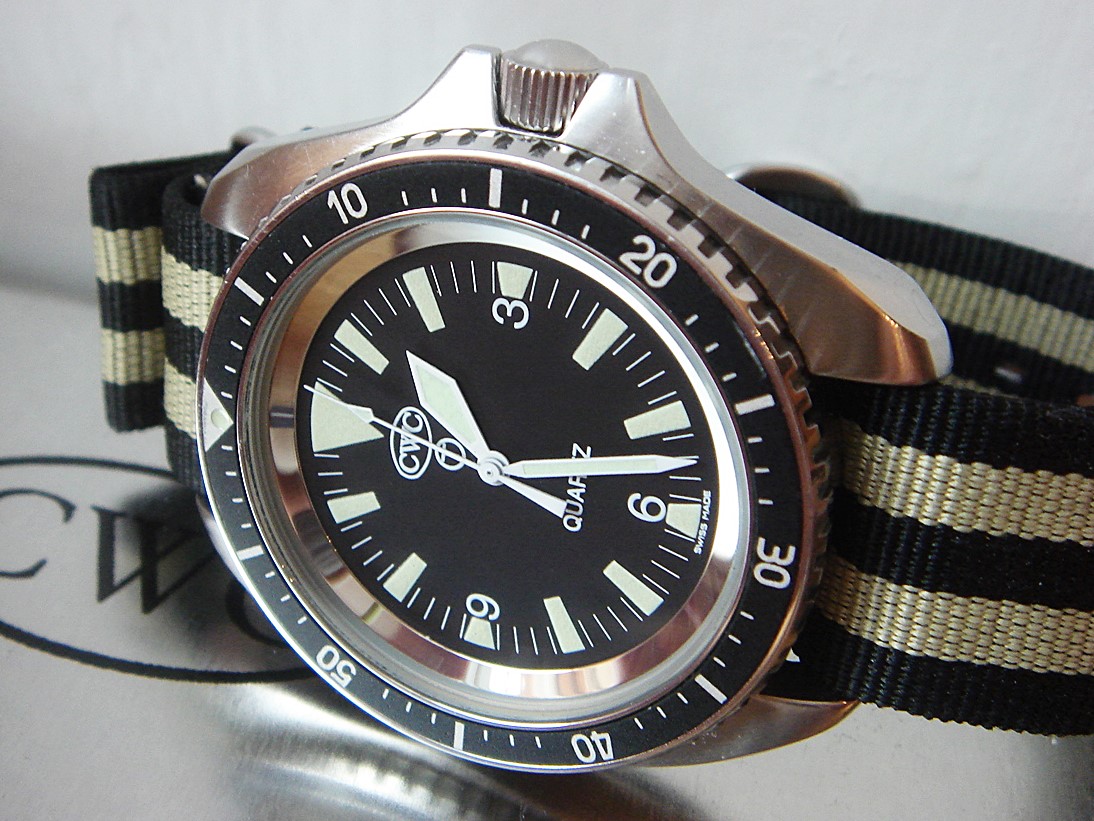 #107 - My first CWC Royal Navy Quartz Diver.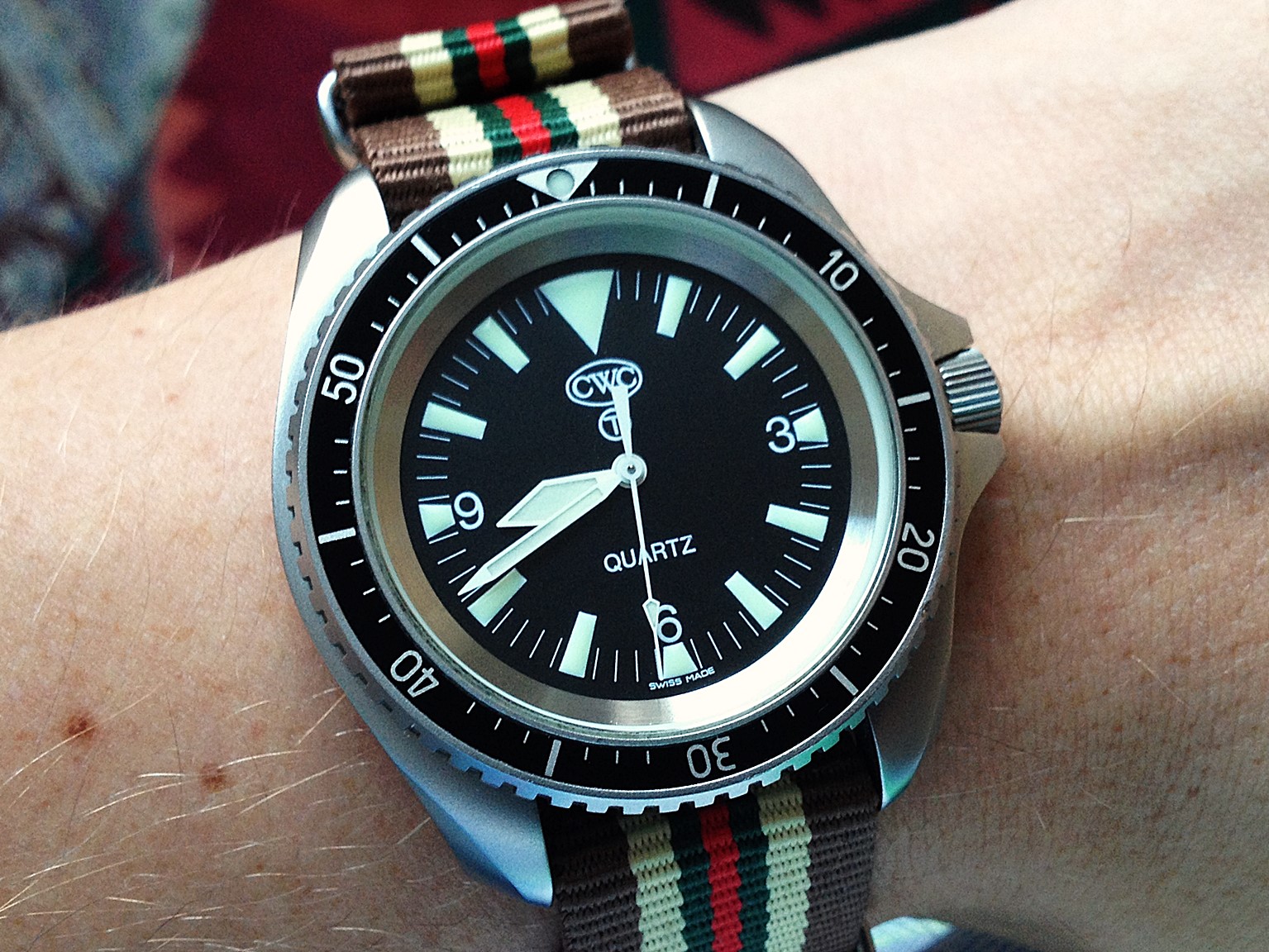 #195 - Number two was mostly worn on the "Gucci" nato. You could tell from the lume that this was a newer one. A really cool fun fact about this watch is that I bought it from a U.S. Coast Guard and I was given some pictures of it while it was being used in action.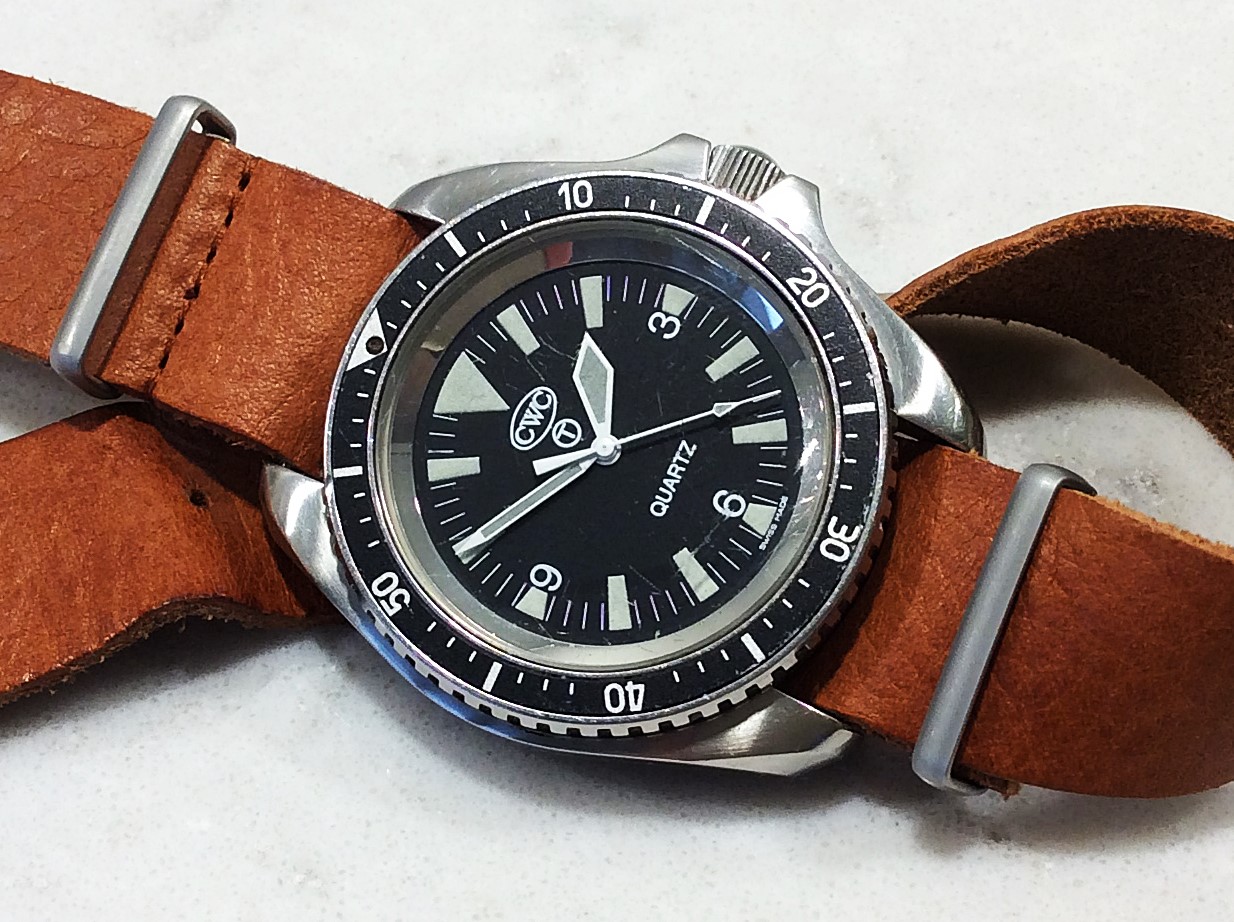 #276 - The third one which was recently sold. A little beat up but with very nice patina and an overall good condition. Probably older than the other two.
I couldn't find any pictures of me wearing any of them but I remember I wore the first one at a concert with Entombed at Göta Källare in Stockholm 2011. I figured I could use a watch that could take a beating in the mosh pit. Anyhow, if you haven't had one of those go out there and get one. Preferably one with a T-marked dial which are a little cooler according to me.
UPDATE - October 10th 2017.
What did I tell you? That there would be more of this one, that's right! The CWC RN Diver's have really become my favorite watches. The fourth one came to me very unexpectedly. I had had a WTB out looking for one for quite some time without any response but then one day in February 2017 I finally got a reply. It was one of those from the batch with the T-marked luminova dials issued in 2012. This one together with watch #335 was used to create the SBS nodate. When it later was restored to its original state it was used to create the prototype for an upcoming project I'm running together with CWC called The Tactical Diver which there will be plenty more about in the near future.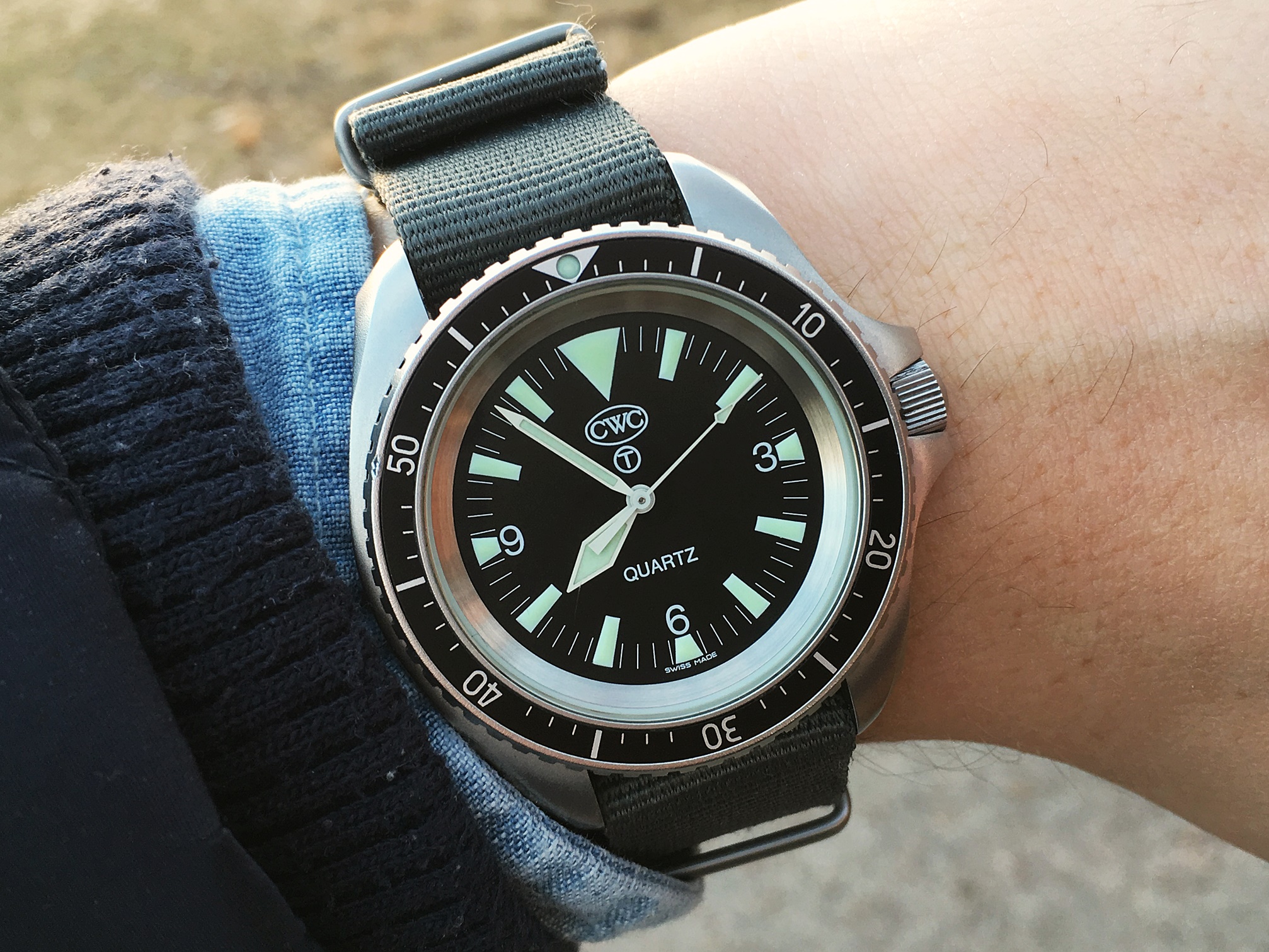 #347 - The fourth RN Quartz Diver.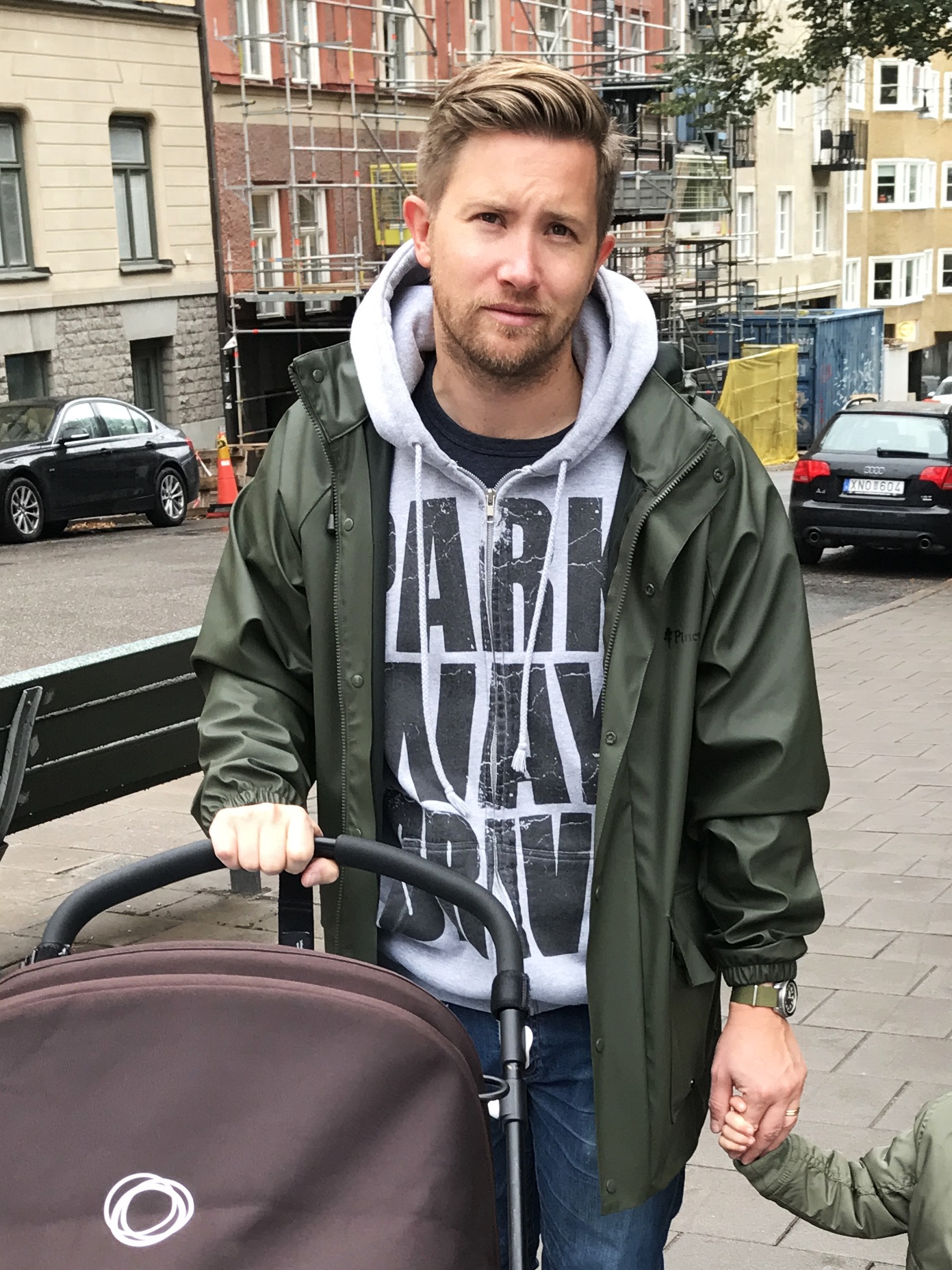 Out walking with my kids in September 2017. Crown hidden underneath the raincoat. Wait! What?
In May 2017 I came across an almost brand new MK1 L-dial to a really good price. I had been a little reluctant towards the L-dials in the past but have completely changed my mind regarding that now. This one was used pretty much during the summer of -17 and I mostly wore it on the MN nato from NDC straps which I think made a terrific combo.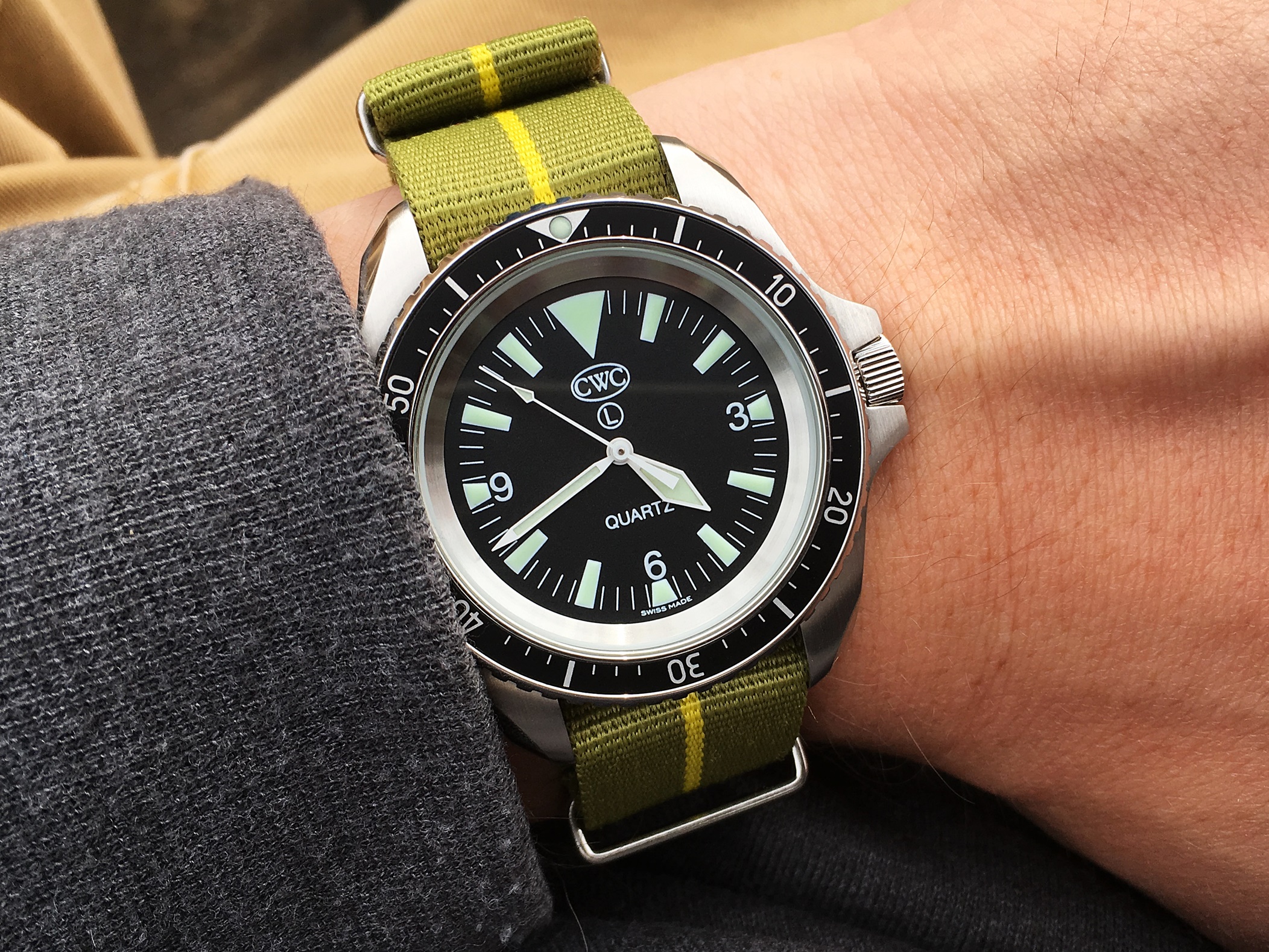 #358 - The MK1 L-dial made in 2014.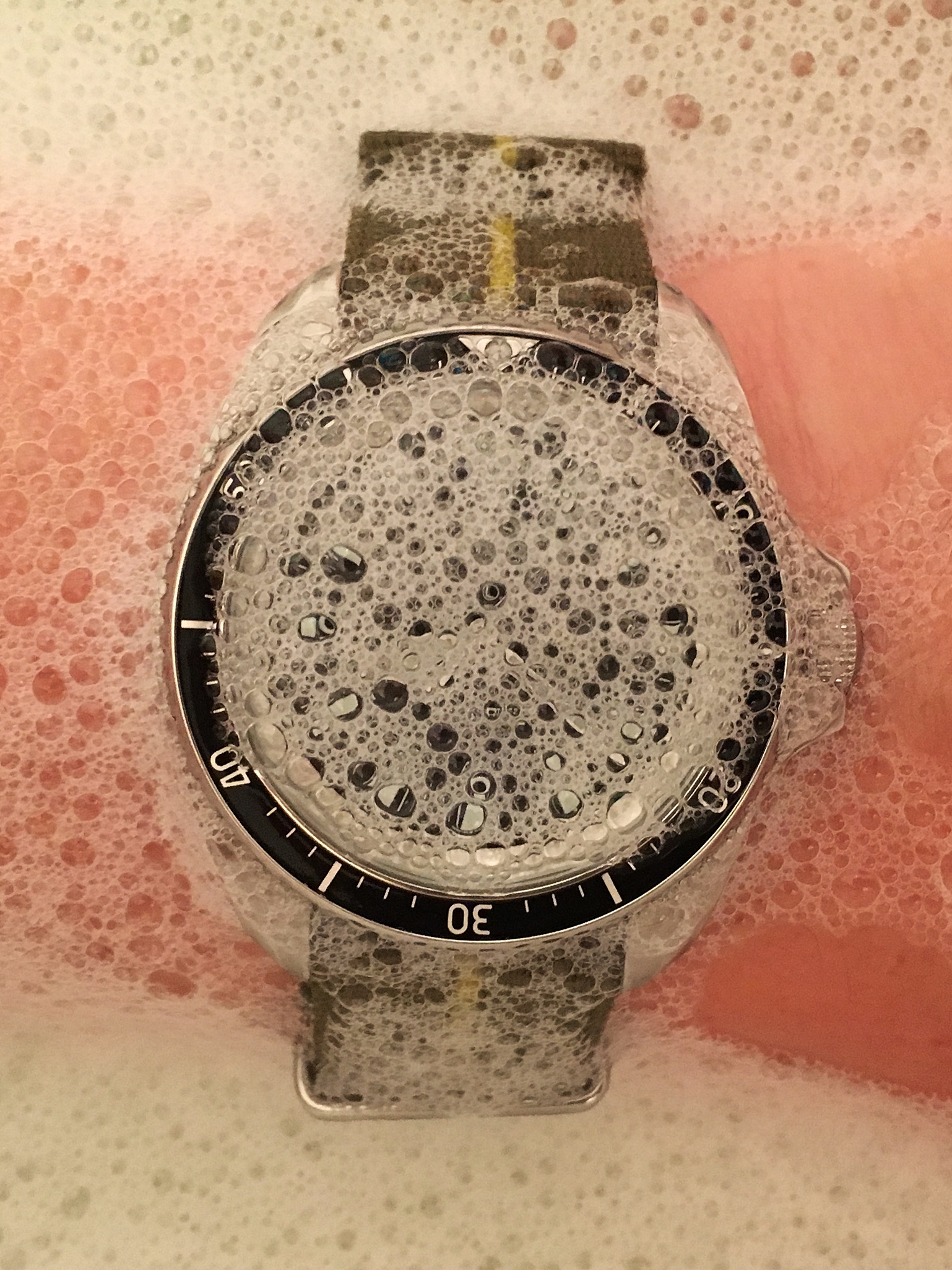 Water- and bubble proof.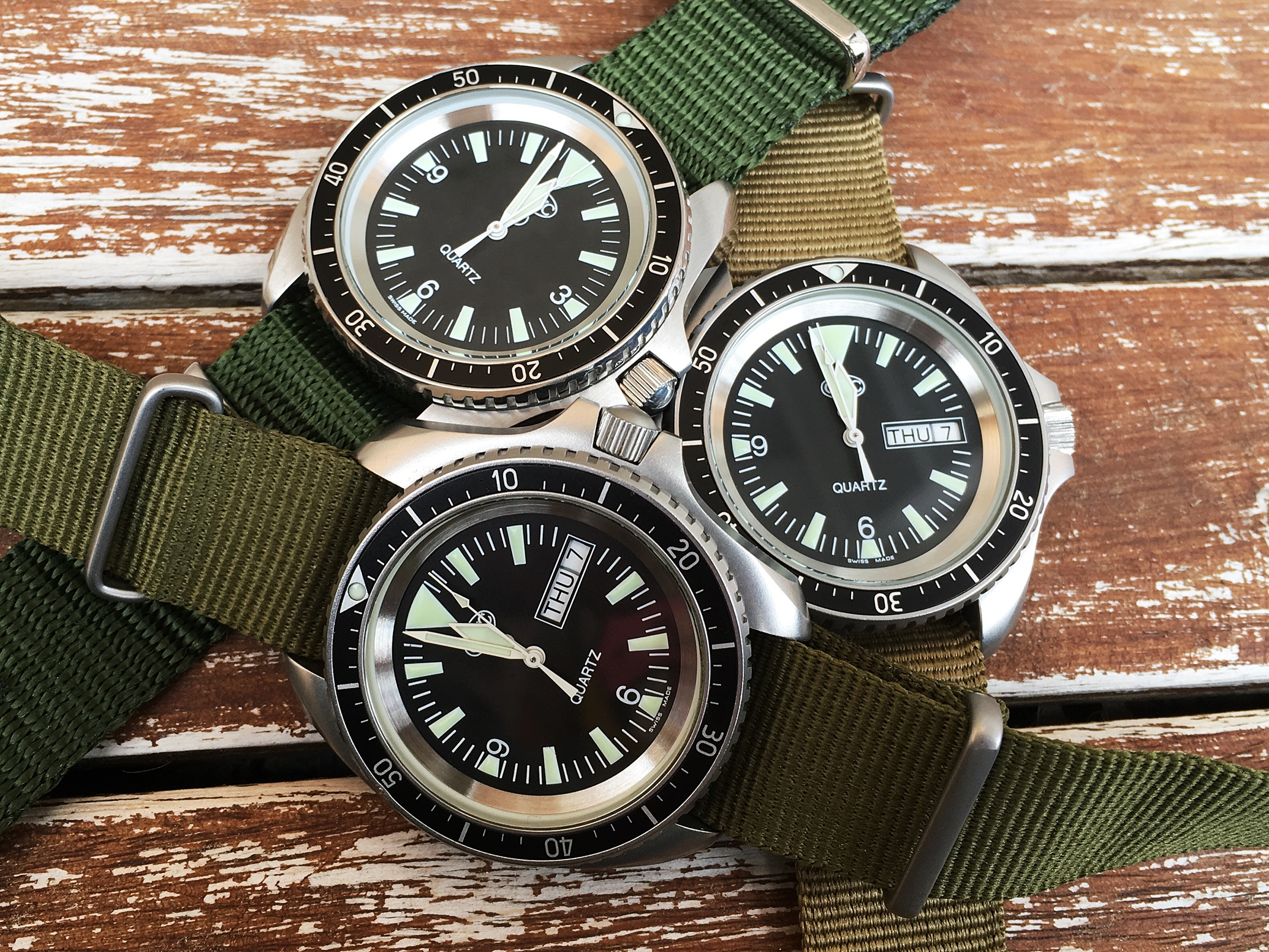 The L-dial to the top left. The modified #347 at the bottom and the original Day/Date #235 to the right.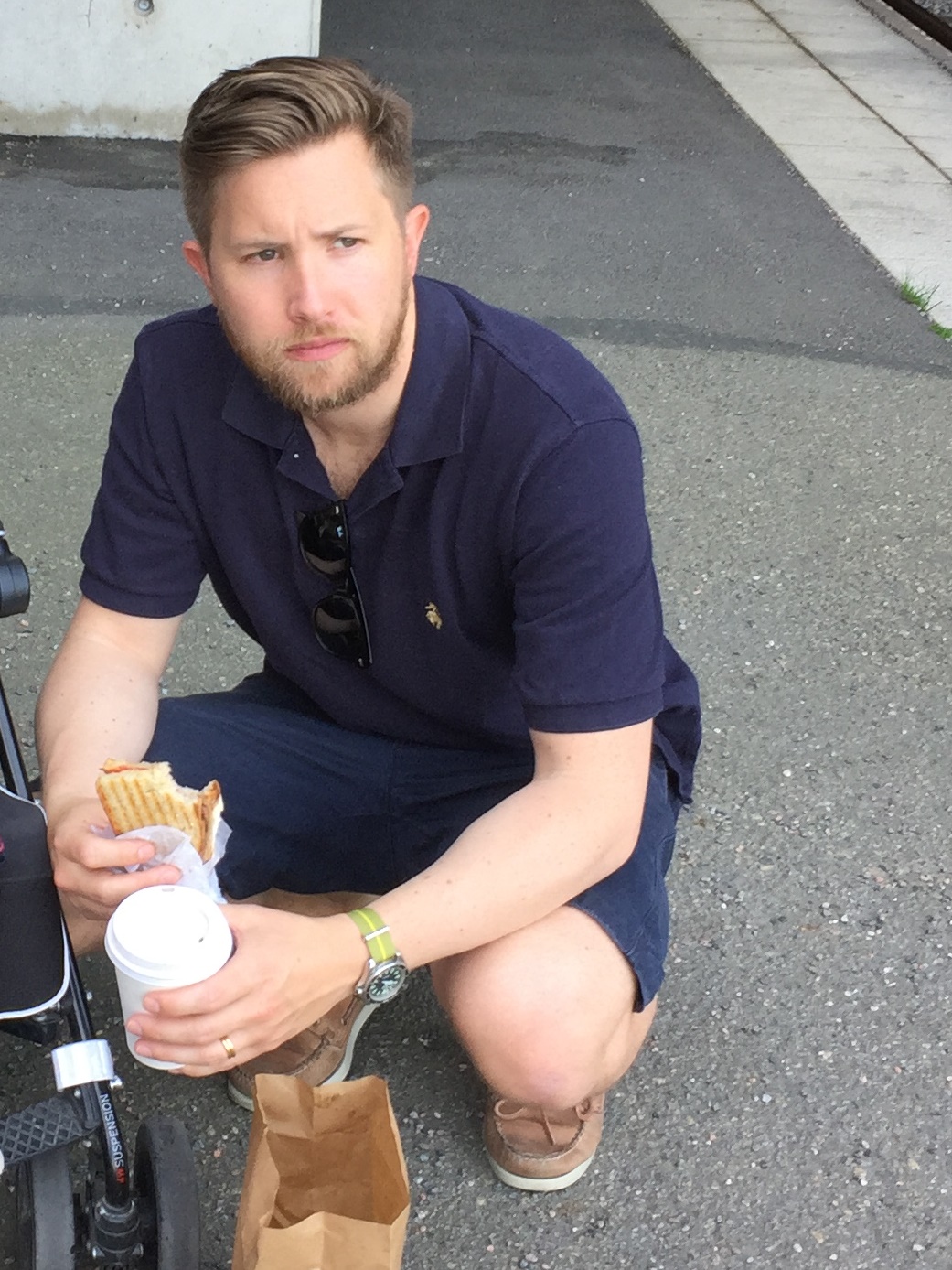 Breakfast and trainspotting with my oldest son on an early morning in June 2017.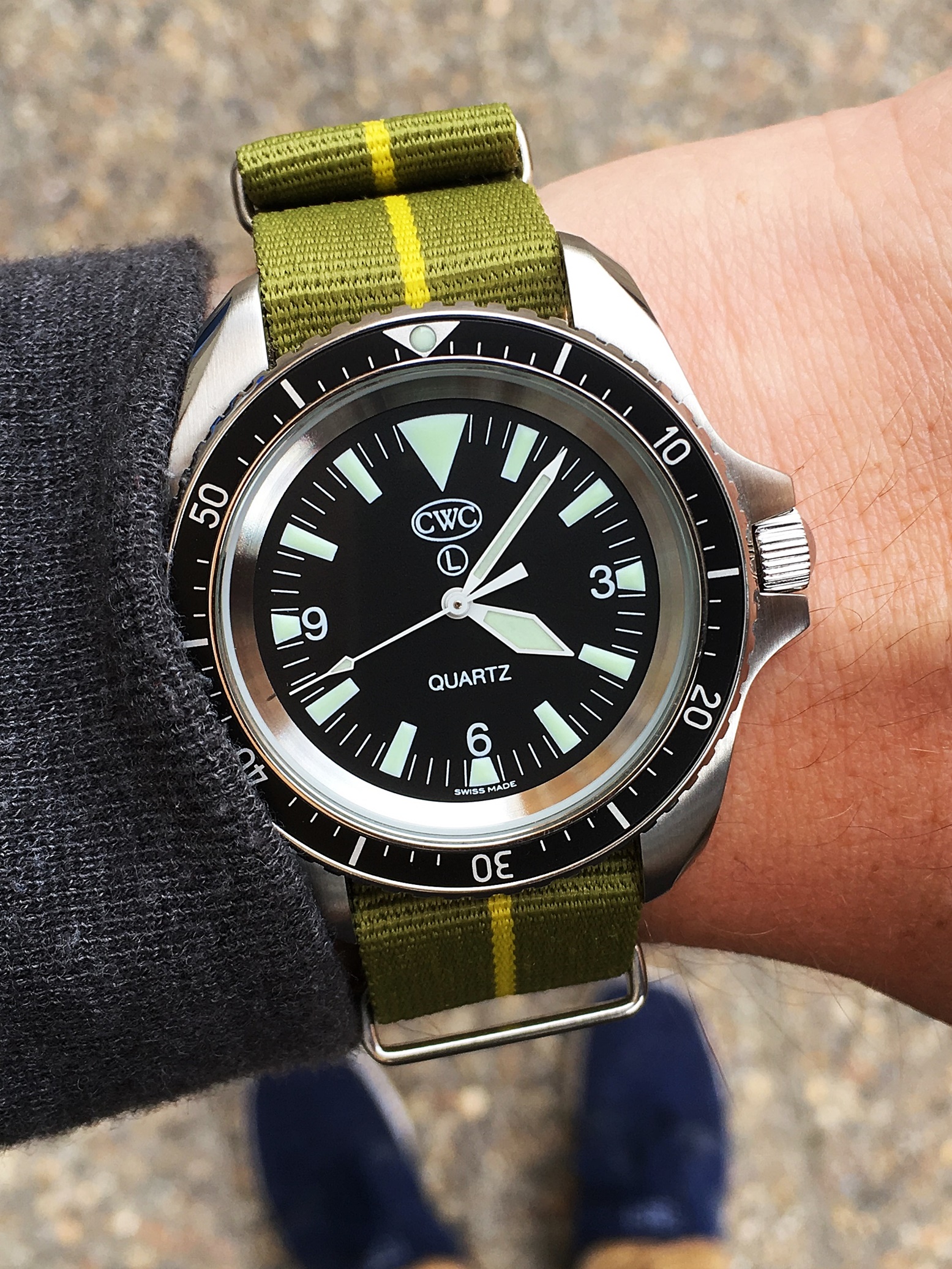 Loved that strap on this particular watch.
My sixth and last nodate diver was a non-issued T-dial sold in 2009. It had a lot of patina and possessed a whole lot of soul. A fantastic watch that probably should have been kept.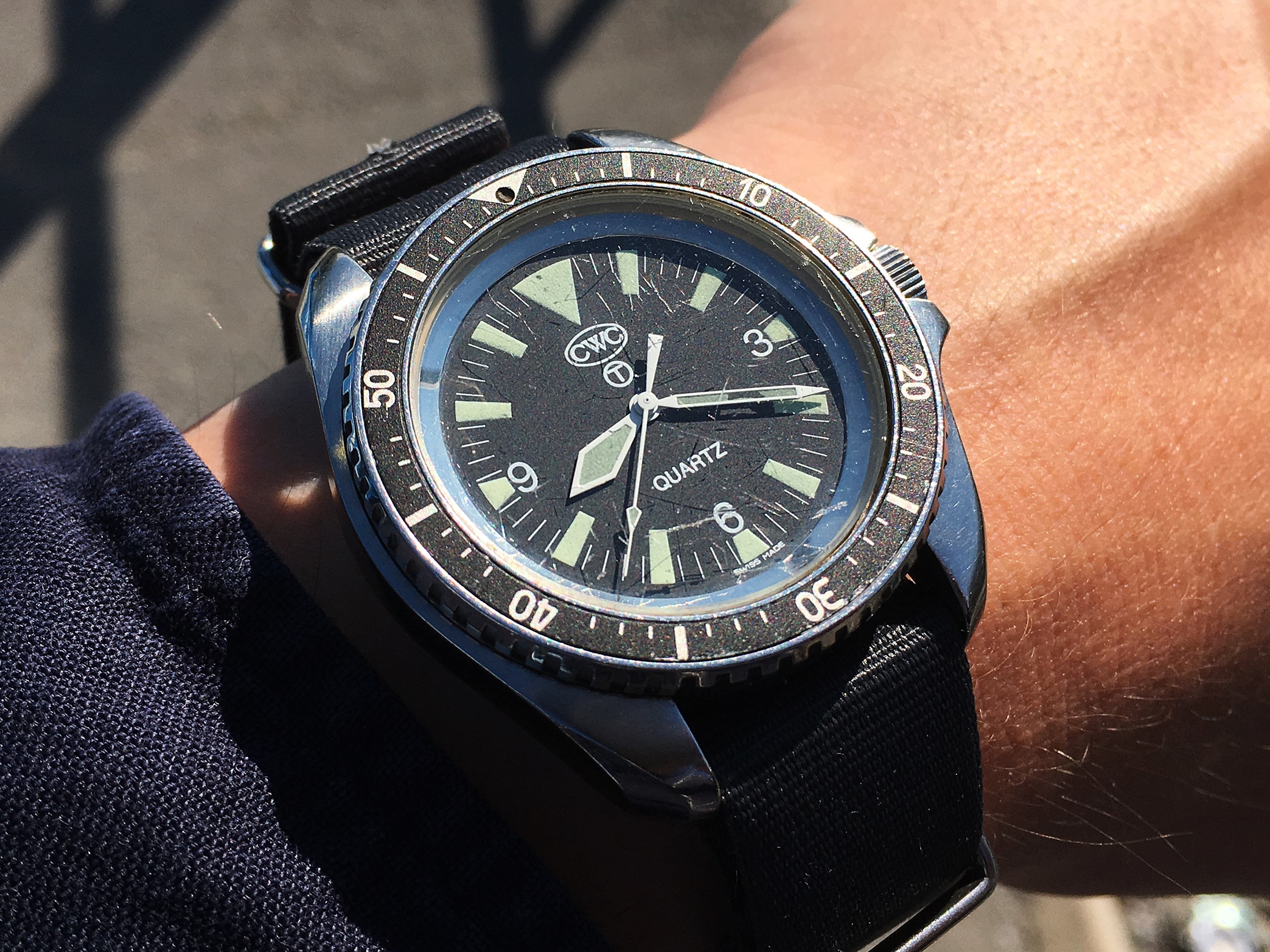 #360 - Sixth and last. Properly worn and with some tritium missing on the minute hand.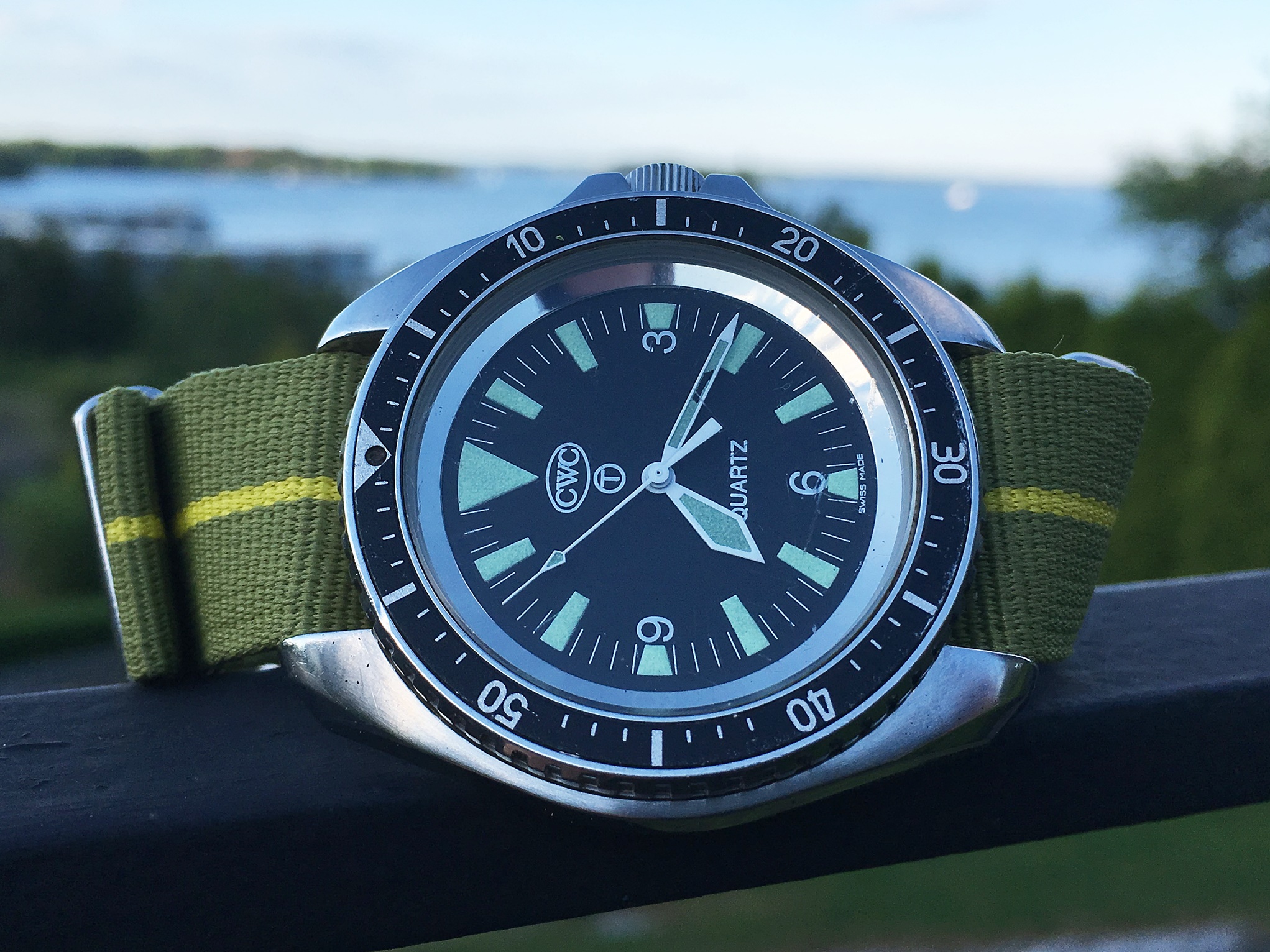 An awesome watch with an awesome view.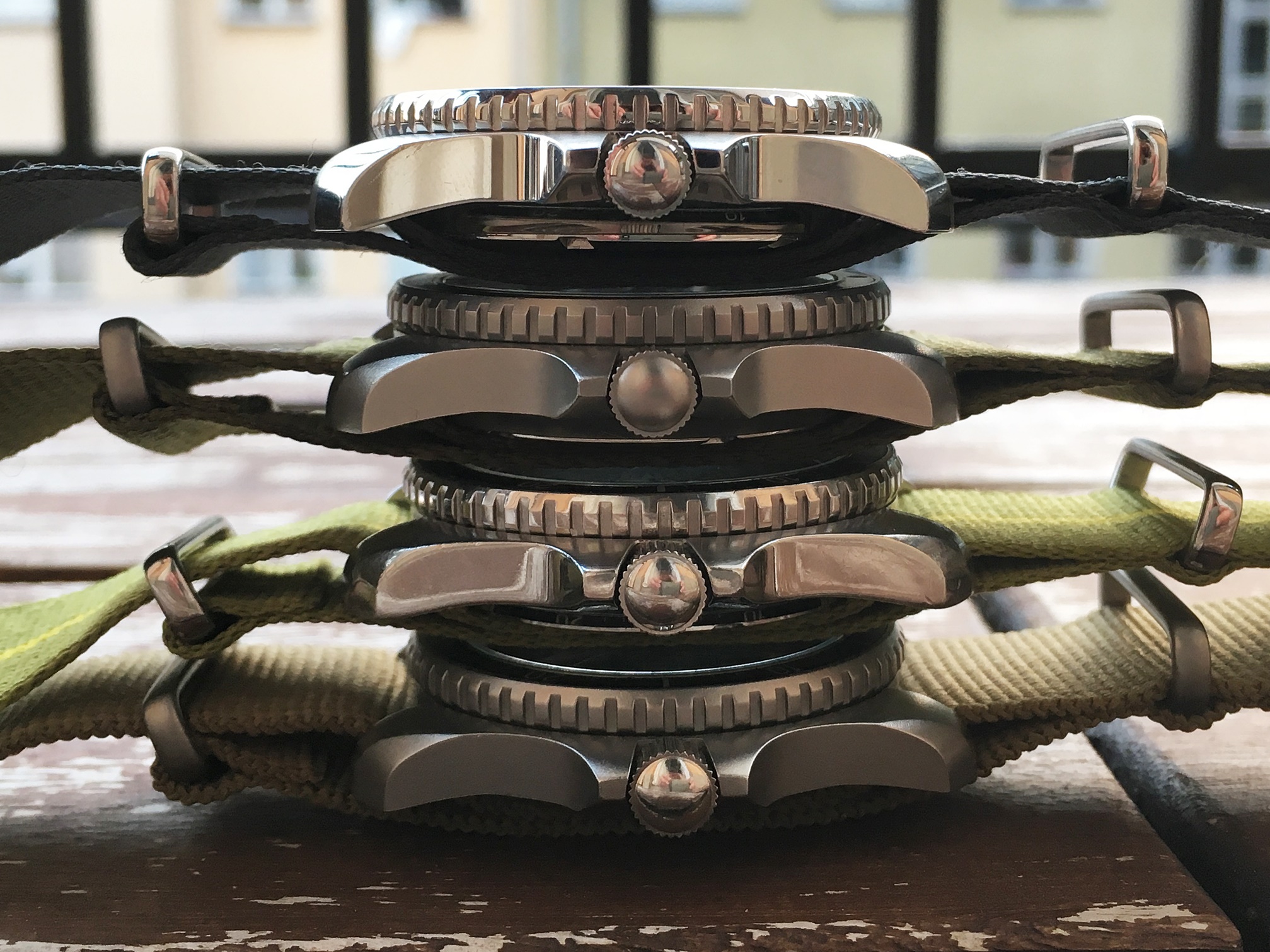 From top to bottom: Nodate #358, #347, #360 and Day/Date #235.
© All pictures by a Watch Flipper's Diary unless noted.