The SCVS001 resembles the SARB-series and was my first dress watch from Seiko. I think it was a part of Seiko's Spirit line but I'm not sure. It looks almost the same as SARB070 but there are a few details that separate them. The SCVS001 does not have a gold glass ring, it has a different font on the dial, it has got second markers on the dial and comes with another type of bracelet but apart from that I think it's pretty much the same watch. In my opinion those details are what makes the SCVS001 better looking than the SARB070. Its measurements are very appealing and with a 37mm wide case it's slightly larger than a Datejust and sits perfect on the wrist without feeling too small. The Seiko 6r15-movement inside must be one of the most accurate movements I've ever witnessed. I've had a few Seiko's housing this movement and they have all been spot on straight from the factory. I don't think I've seen any other movement even coming close to be as accurate and for being a watch in the $300-400 category I think that says quite a lot about the quality Seiko delivers.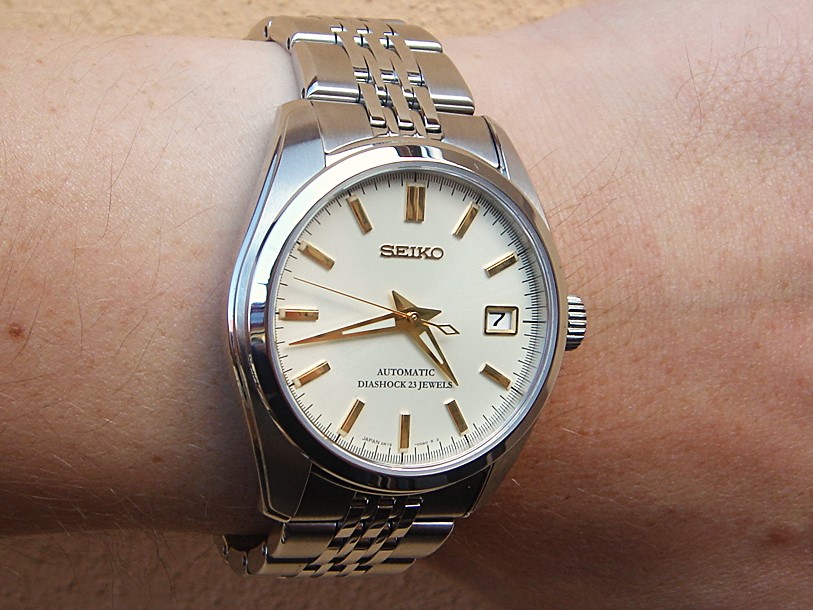 #100 - The Seiko SCVS011.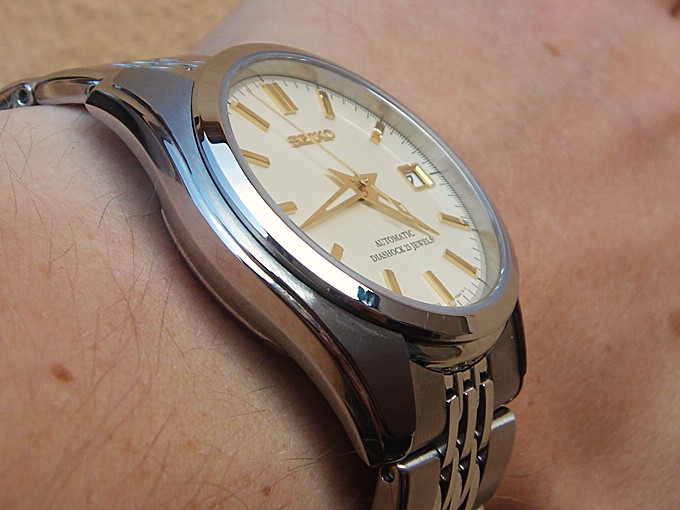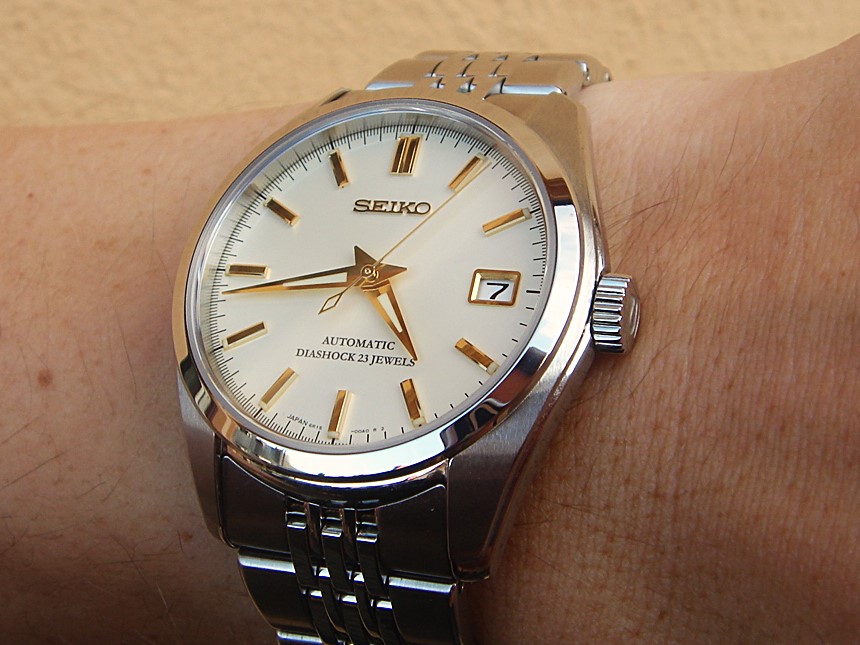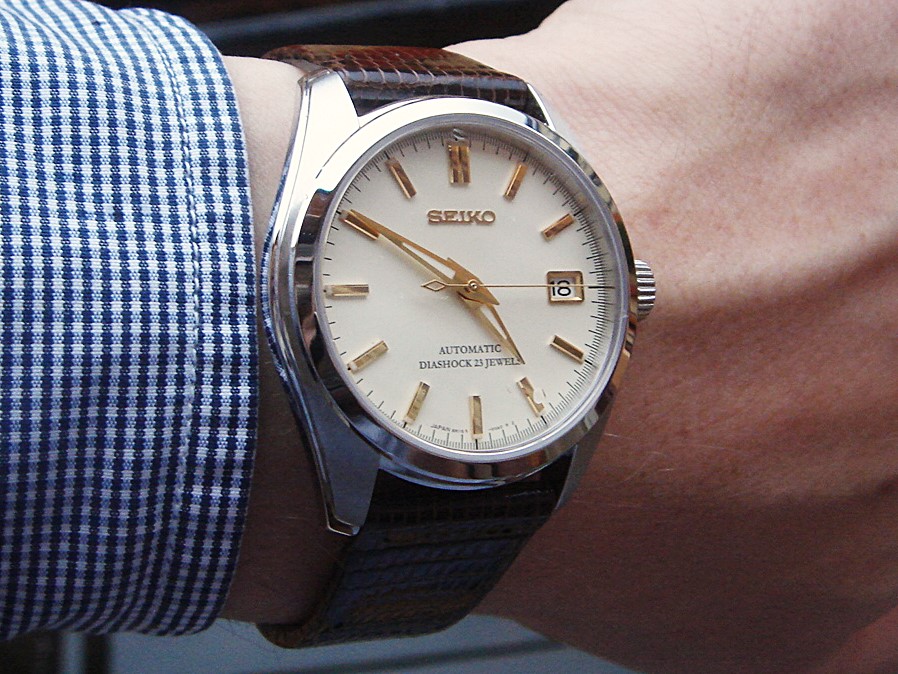 This is how I mostly wore it.
I bought mine in October 2011 and I mostly wore it on a brown lizard strap that I really think made it look even better. I'm no super fan of Grand Seiko and I this one is so much more bang for the buck. If I'm buying another dress watch from Seiko's Spirit line again I would definitely go for this one again.
And yes, I know! Apparently this was watch number one hundred but I didn't keep track back then so I never knew. Looking back of course it would have been fun if I had kept this one.
© All pictures by a Watch Flipper's Diary unless noted.