Let's get on with one more classic from MKII!

The Blackwater. Another one of all those homages to the old Benrus Vietnamn watch. This one might be the best one of them though.
I got my first one in late November 2011. I had a guy responding to one of my want-to-buy-adds and it turned out that he just lived a couple of blocks away from me. I remember running to him fast as hell in the pouring rain early one Saturday morning. Unfortunately it turned out to be the version I was looking for the least but it had to do for the moment. I didn't want to have made that miserable run for nothing and I also felt a little forced to buy it since this gentleman had responded so quickly and I pretty much wrote back "I'll take it!" without asking any questions. Classic flipper disease syndrome! This was the MOD2RC which has a different bezel from the original Benrus and was fitted with the Type I dial.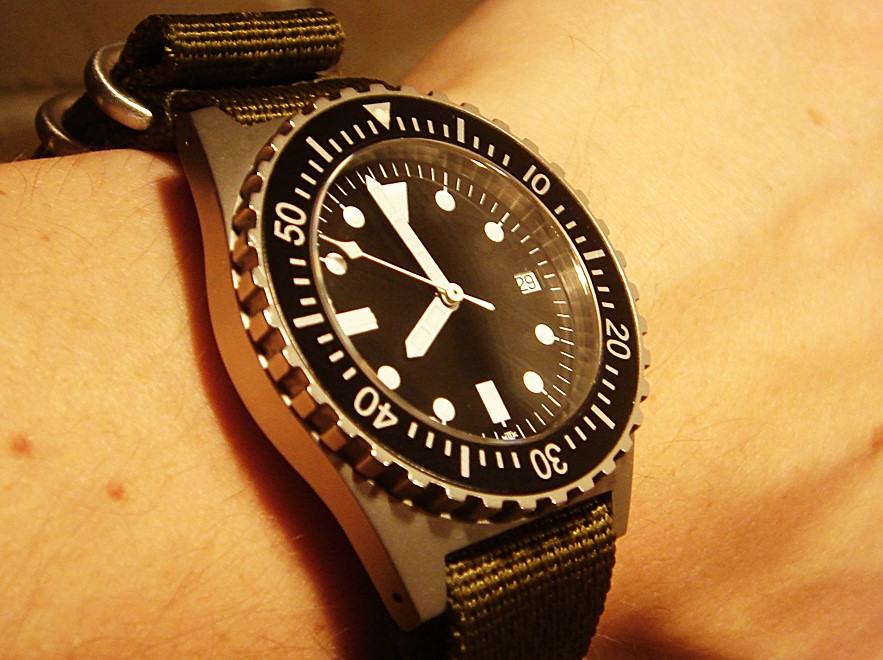 #109 - The MKII Blackwater. MOD1RC.
My second one was a MOD2C which I bought in February 2014. It had the correct bezel I was looking for but it also had the Type I dial like the first one so it wasn't perfect. Its bezel insert was beautifully worn down and had begun to fade. This one faced some trouble when it was sold. I was down at the post office handing over two parcels. One contained the Blackwater and the other a Seiko 7548-7000. The next day my friend Björn calls me saying he received a MKII and not a Seiko. I then realize the cashier must have mixed up the two address labels so the watches went to the wrong recipient. Both watches were sent with an extra insurance option and were supposed to be handled with extra care by the employees. I went back and asked them how this could have happend and according to the lady who'd helped me the day before this was absolutley impossible and she refused to accept she'd made a mistake. Luckily I had sent the watches to two honest guys and all turned out good in the end.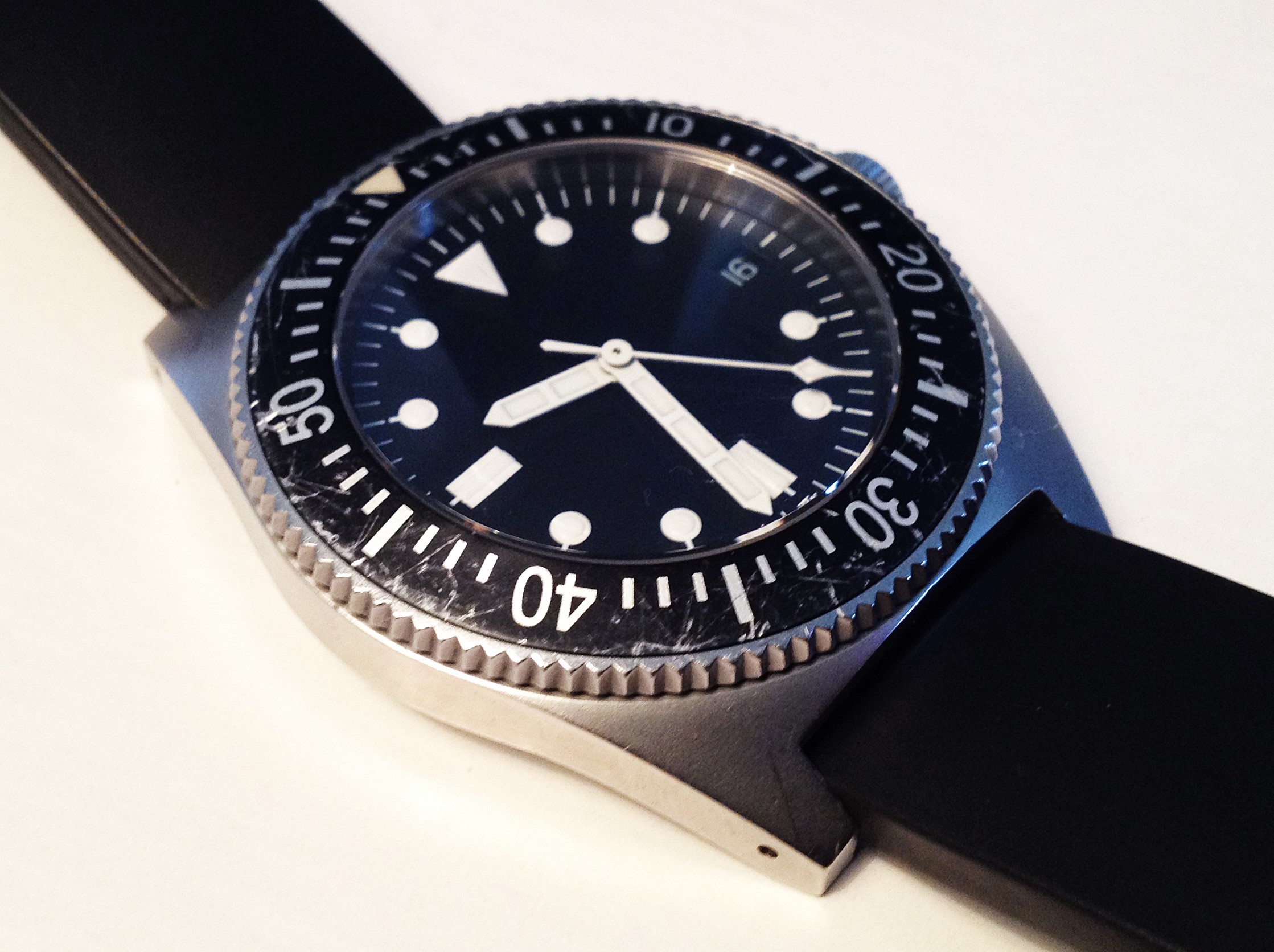 #214 - The MOD1C with some beautiful patina.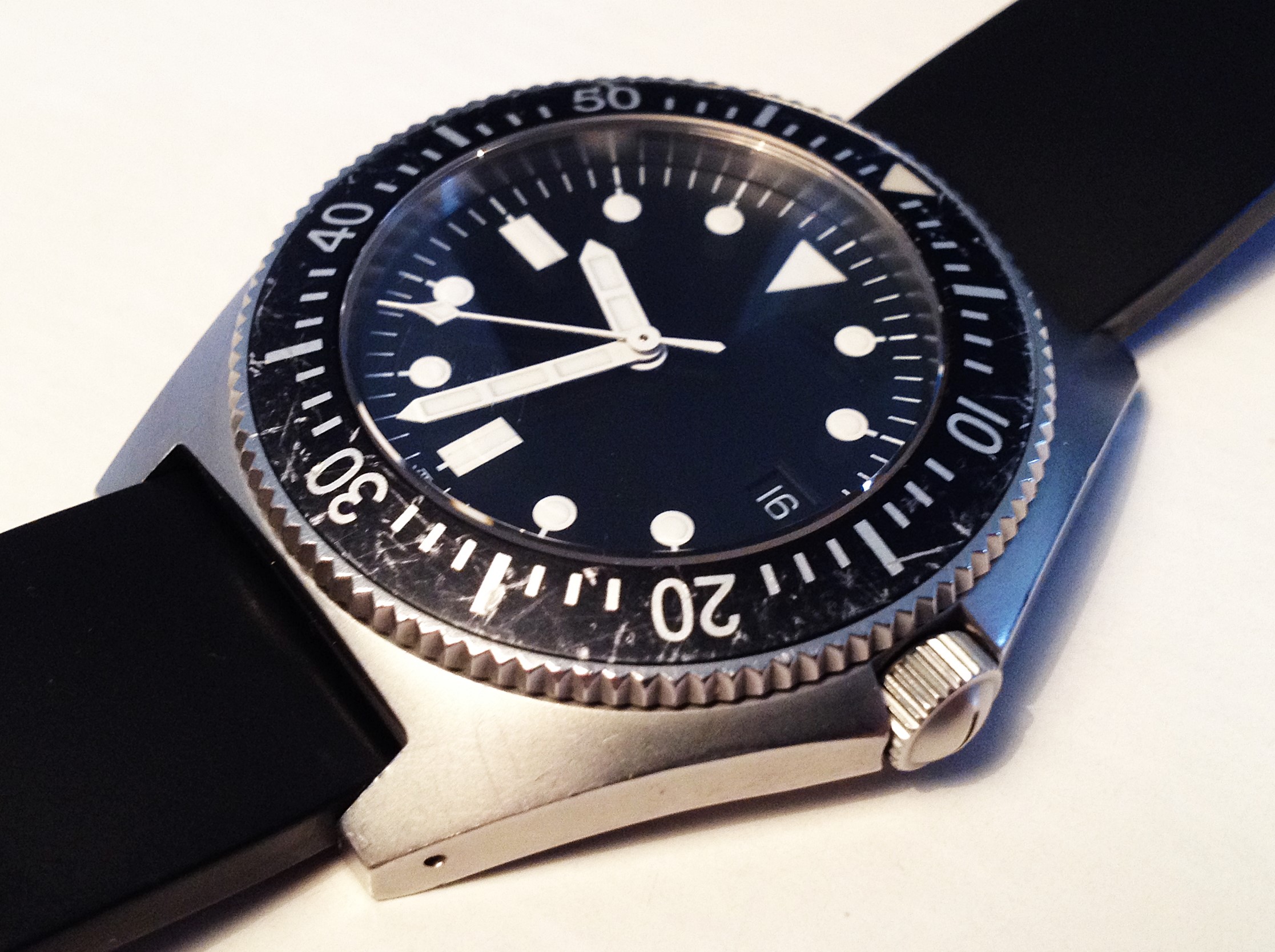 So which configuration have I been searching for all this time? The MOD2A with the traditional bezel and the Type-II dial of course! I just love that setup. But unfortunately like with all the older MKII's the Blackwater's are just becoming more and more expensive and I don't think they are worth paying what people are asking for for them today.
© All pictures by a Watch Flipper's Diary unless noted.