I think it's kind of funny that even Zeno on their website refer to this model as the "Explorer". No reason to cover up where they got the inspiration from since it's kind of obvious. I got a hold of this one really cheap since the acrylic crystal had a small crack in it. Considering it housed an ETA 2824 movement I must say it was a lot of watch for those $120 or something that I paid. It didn't get to stay for very long. Just one of those have-to-try-moments. I don't have very much more to say about it really. I haven't had any other watches from Zeno after this one and I have no plans of buying any. They have one diver though, ref 465N, that looks like a mix between a Squale and a Doxa which has caught my attention a couple of times but it feels a little too expensive purchasing new. Perhaps if I got a hold of a cheap used one I might consider giving it a try.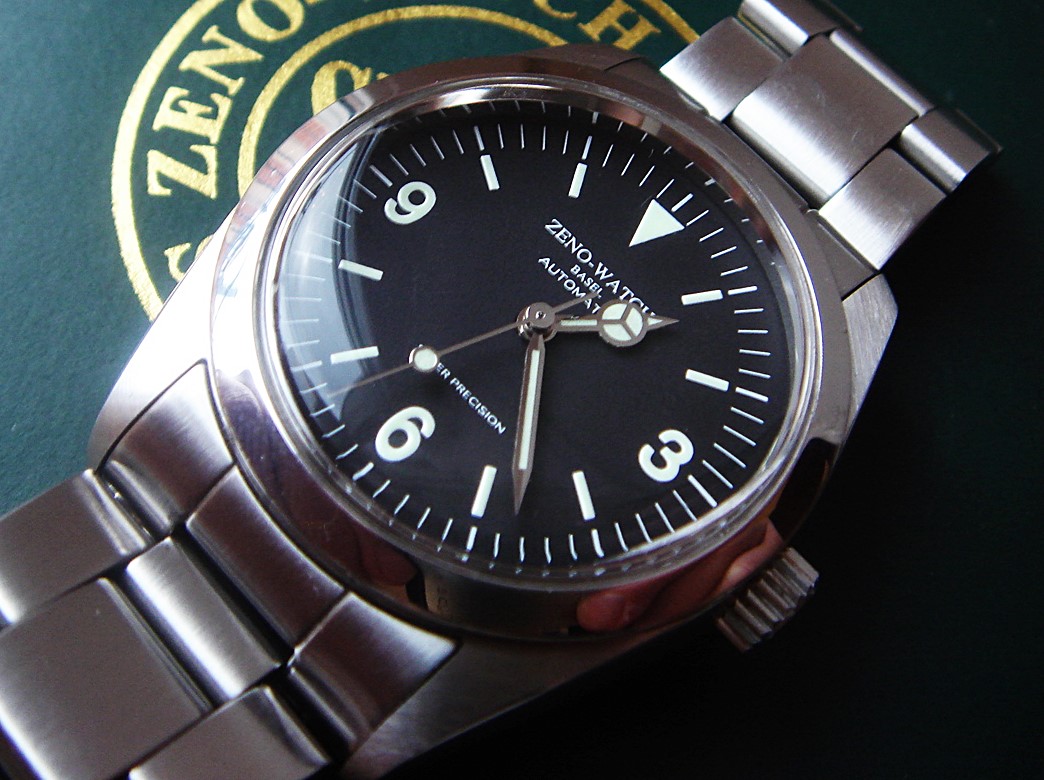 #108 - The Zeno "Explorer" ref. 1249G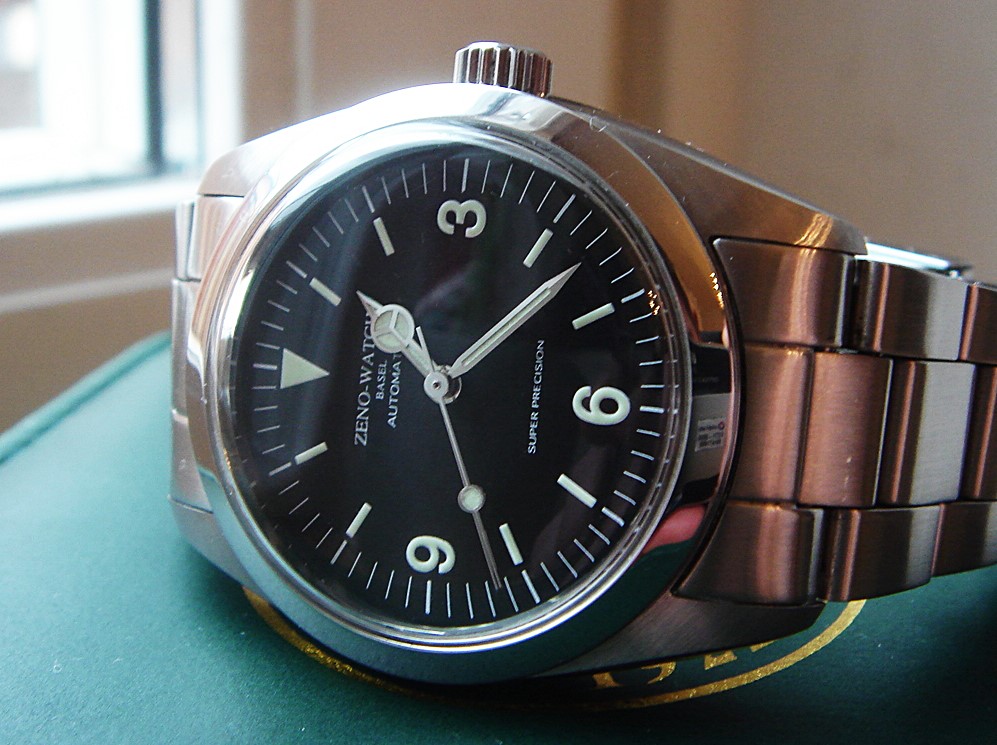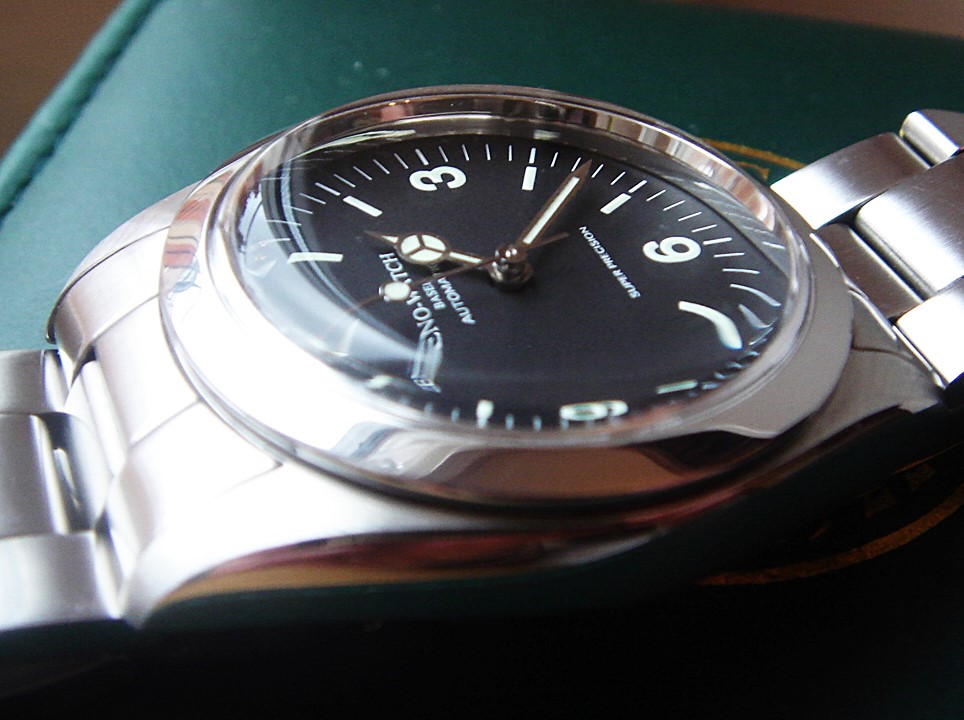 © All pictures by a Watch Flipper's Diary unless noted.