Is green and gold the best color combination or what? Most watch nerds might associate those two colors with Rolex, and perhaps I do too, and that might be the reason why my mind find them so luxurious together? The green dial and the gold details is really what make the SARB017, a.k.a. The Alpinist, distinguish itself from other watches. It also has an inner rotatable bezel with cardinal directions which is kind of original and even though it's not considered to be a dive watch it is still depth rated to 200m. I'm assuming from the
three mountaintops

engraved on the case back and also by its nickname that it's been designed for climbing or hiking. Seiko has a few other watches also nicknamed 'Alpinist', one among them being the SARB059 (which I will write about later) which looks more like a SKX dive watch with a crown positioned at 4 o'clock and a regular outer bezel.
The first SARB017 I bought was used and came on a padded lizard strap fitted with a butterfly clasp. The original brown leather felt quite dull and the lizard strap really gave the watch a facelift. It measured 38mm and was great to wear and had the fantastic 6r15 movement which ran absolutely perfect. I didn't like the polished glass ring though. I think the whole case should have been brushed to better serve the purpose as a mountain tool watch. Instead it became a sort of crossbreed between a tool watch and a dress watch.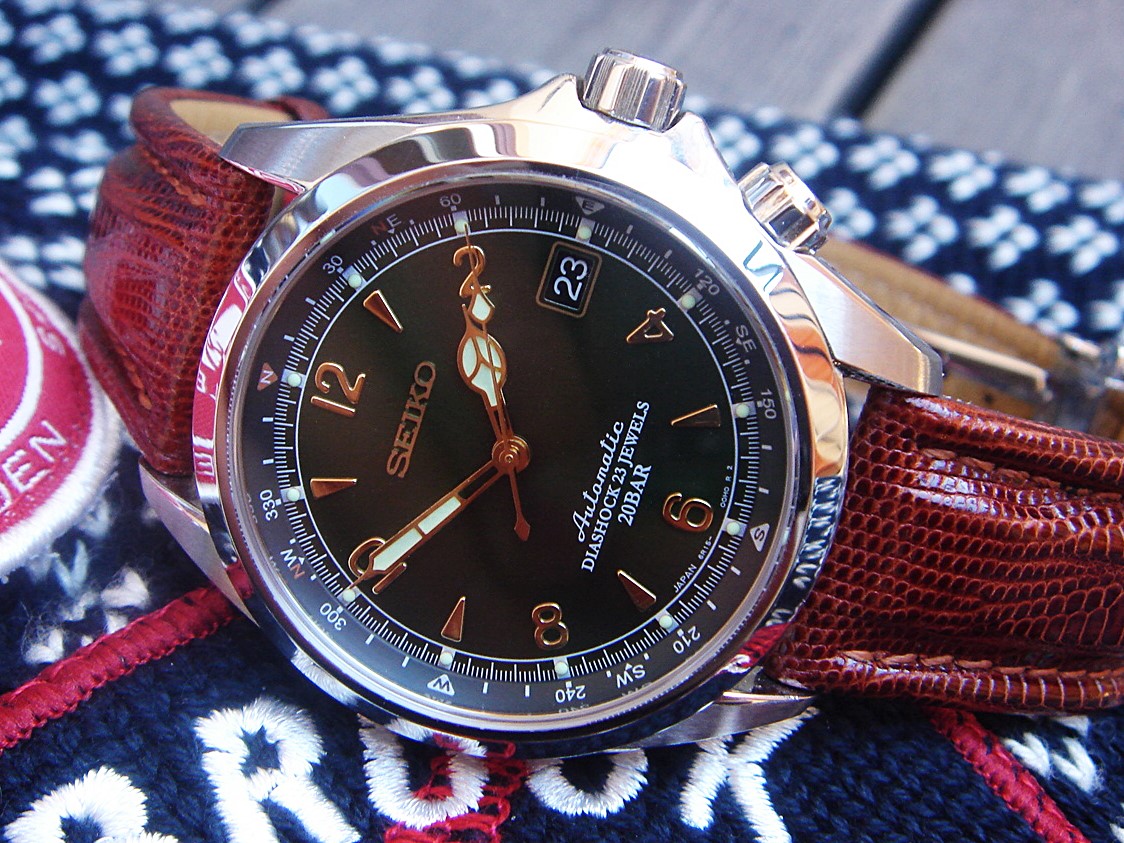 #104 - The Seiko SARB017. More known as The Alpinist.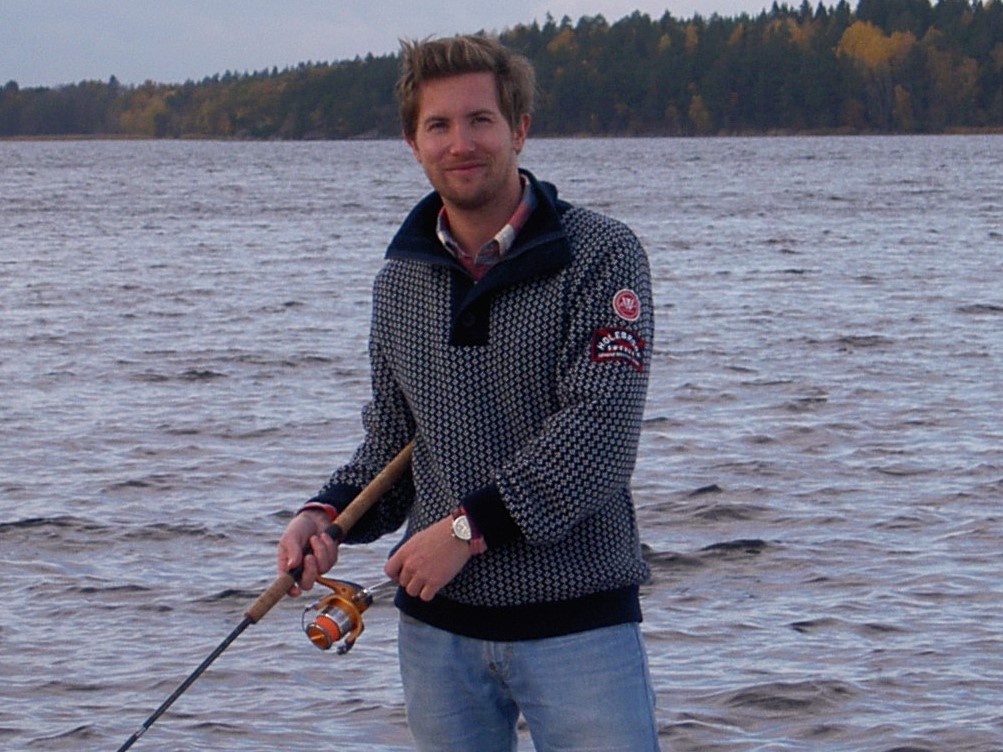 Fishing for autum pike.
I don't remember when or why I bought my second one. It must have been the green and gold combination that I once again couldn't resist. I think I sold it quite quickly. I guess I just had to make sure I had sold it for the right reasons the first time I had it.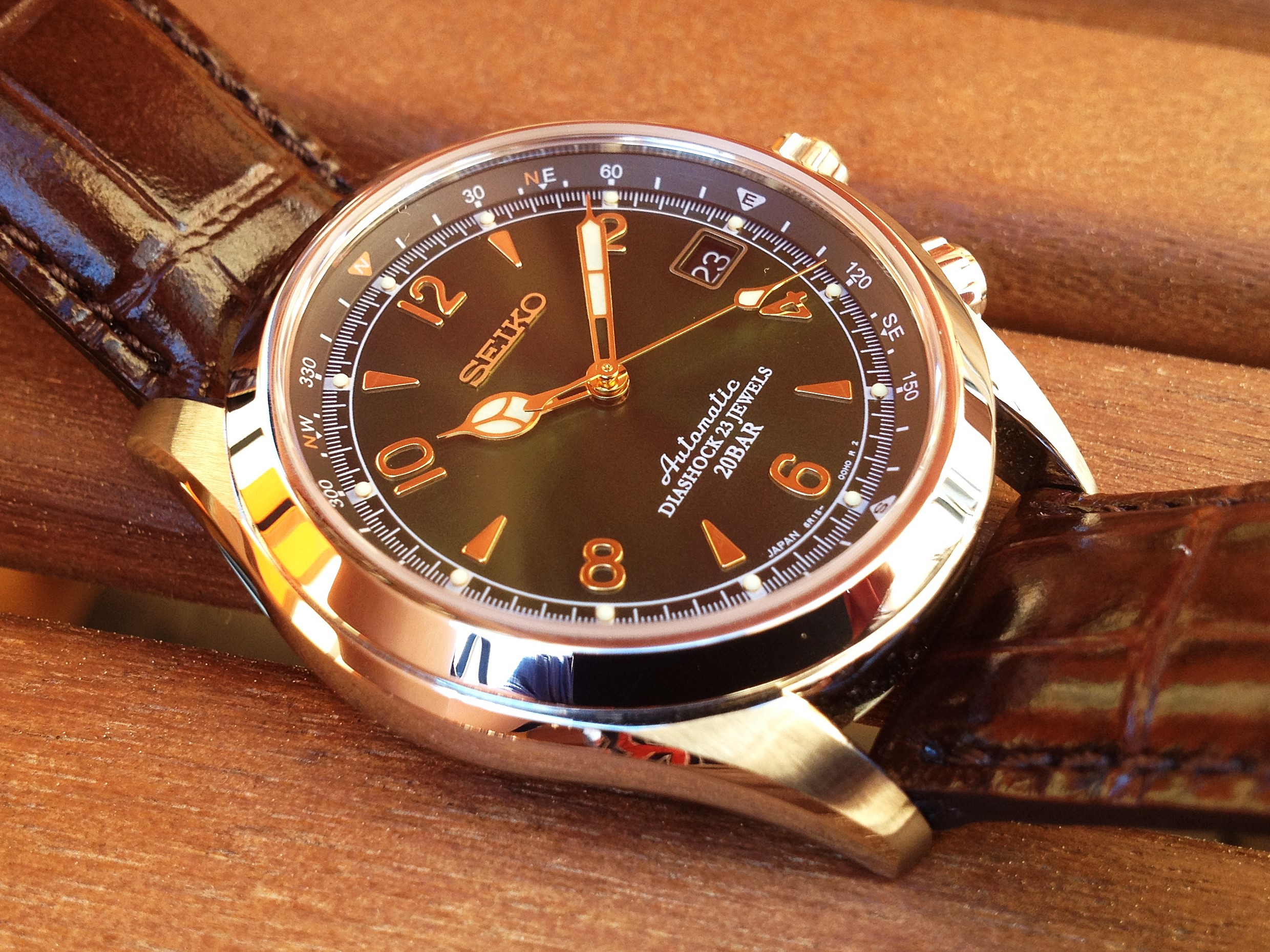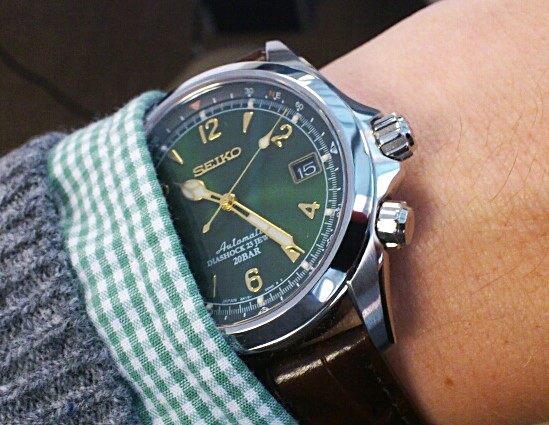 The SARB017 is still available to buy and I would really recommend it to someone who is looking for a quality watch with a unique design that is comfortable to wear. A great everyday wearer that is best worn behind the desk rather than in the wild.
© All pictures by a Watch Flipper's Diary unless noted.