I had been starting to look more and more for cool chronographs and wasn't as focused on dive watches as I used to be. I used to hate chronos but when I saw this bead-blasted Tutima military chronograph, a.k.a. the NATO chronograph, that had a screw down crown and was water resistant to 200m, I had to look into it. It had the legendary Lemania 5100 automatic movement that I had heard and read so much about but I had never owned a watch housing it. The shape of the case

,

its hidden pushers and the president-like bracelet really spoke to me designwise. The list price was quite hefty so I kept looking for a used one. I had also decided that I wanted t

he

destro ("lefty

")

version with the crown at nine o'clock and mirrored dial. It just looked so tacti

cal

and it really felt like the design had a purpose for military use.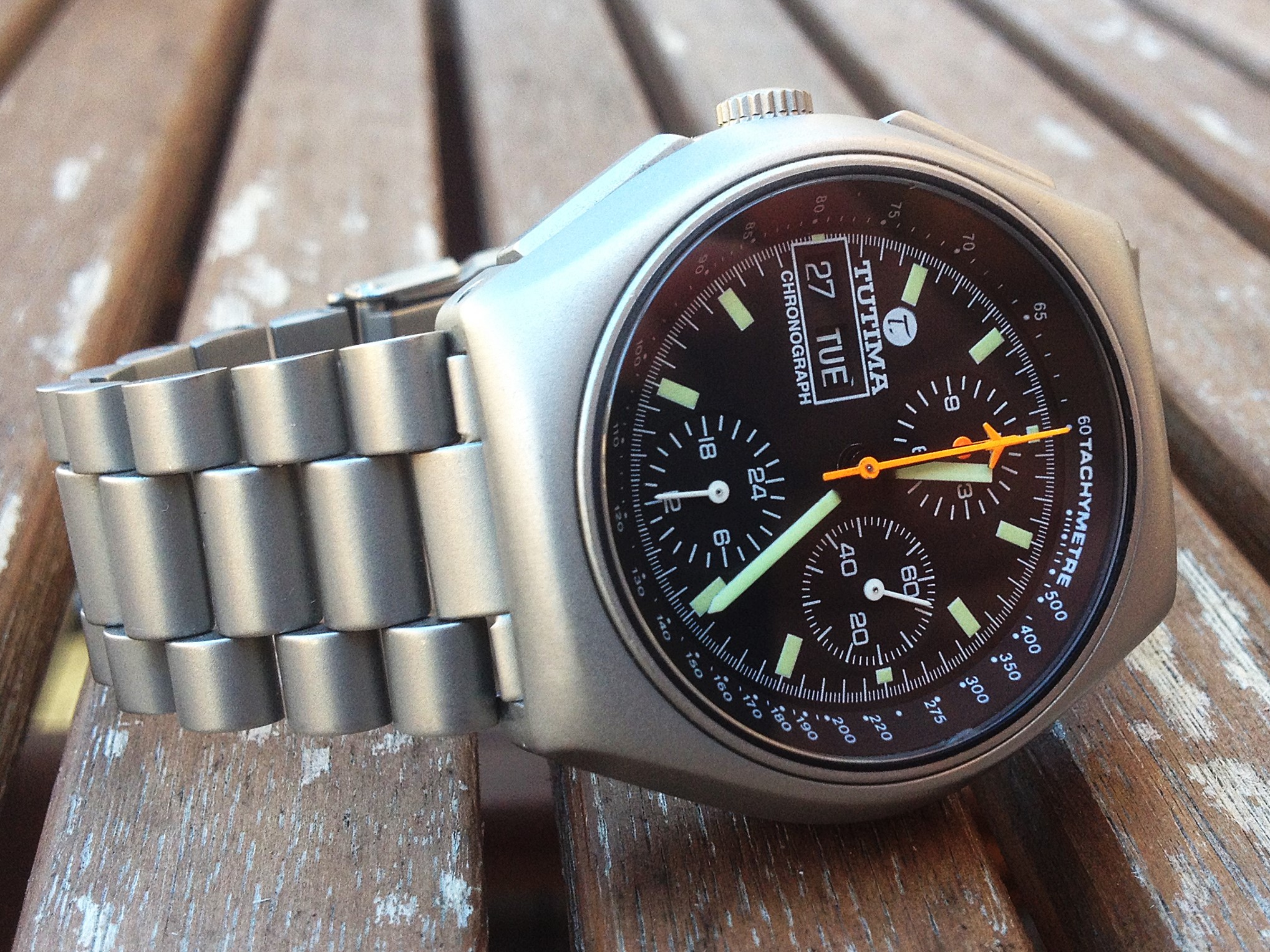 #189 - The Tutima Military Chronograph, ref. 760-22.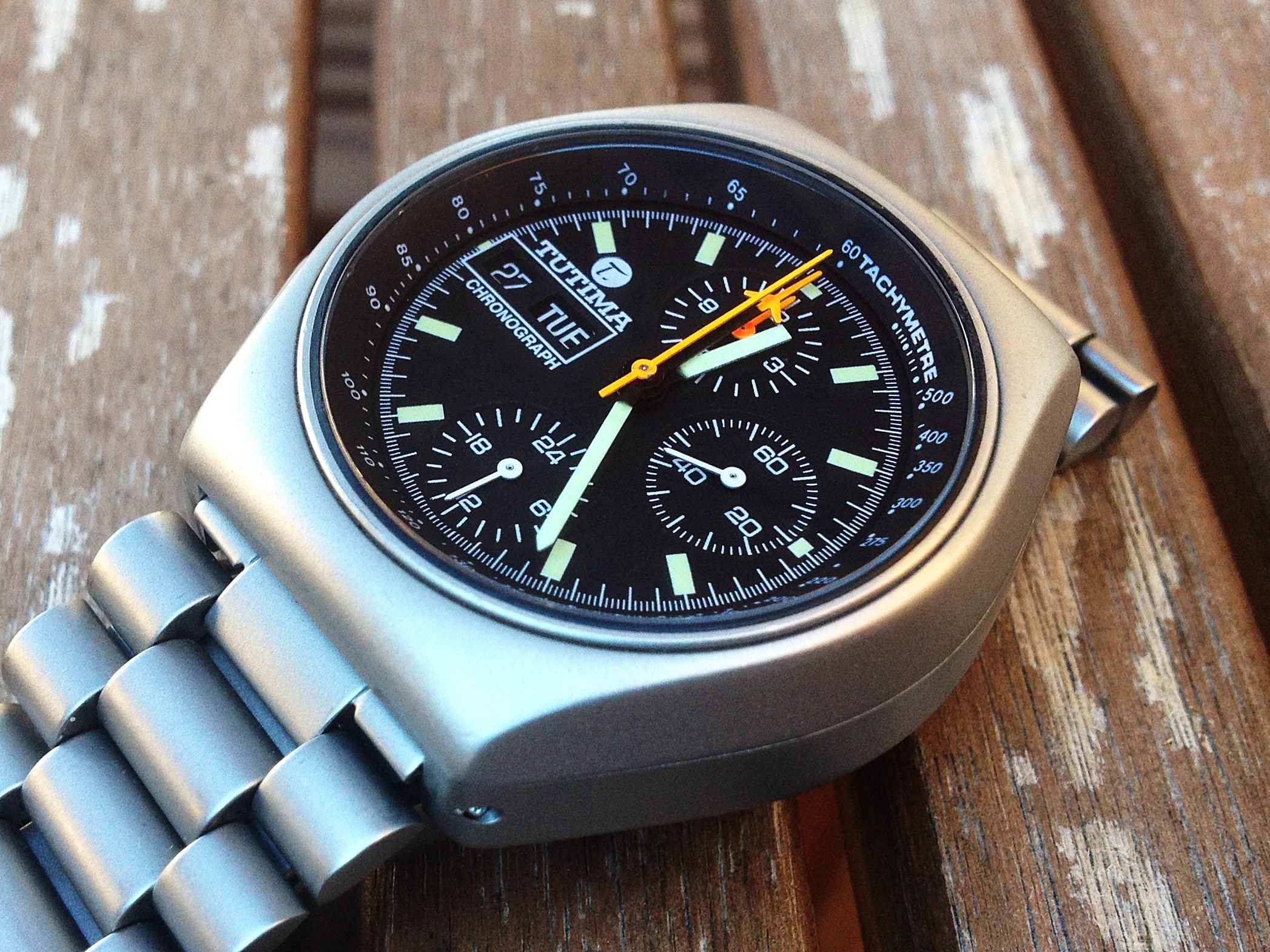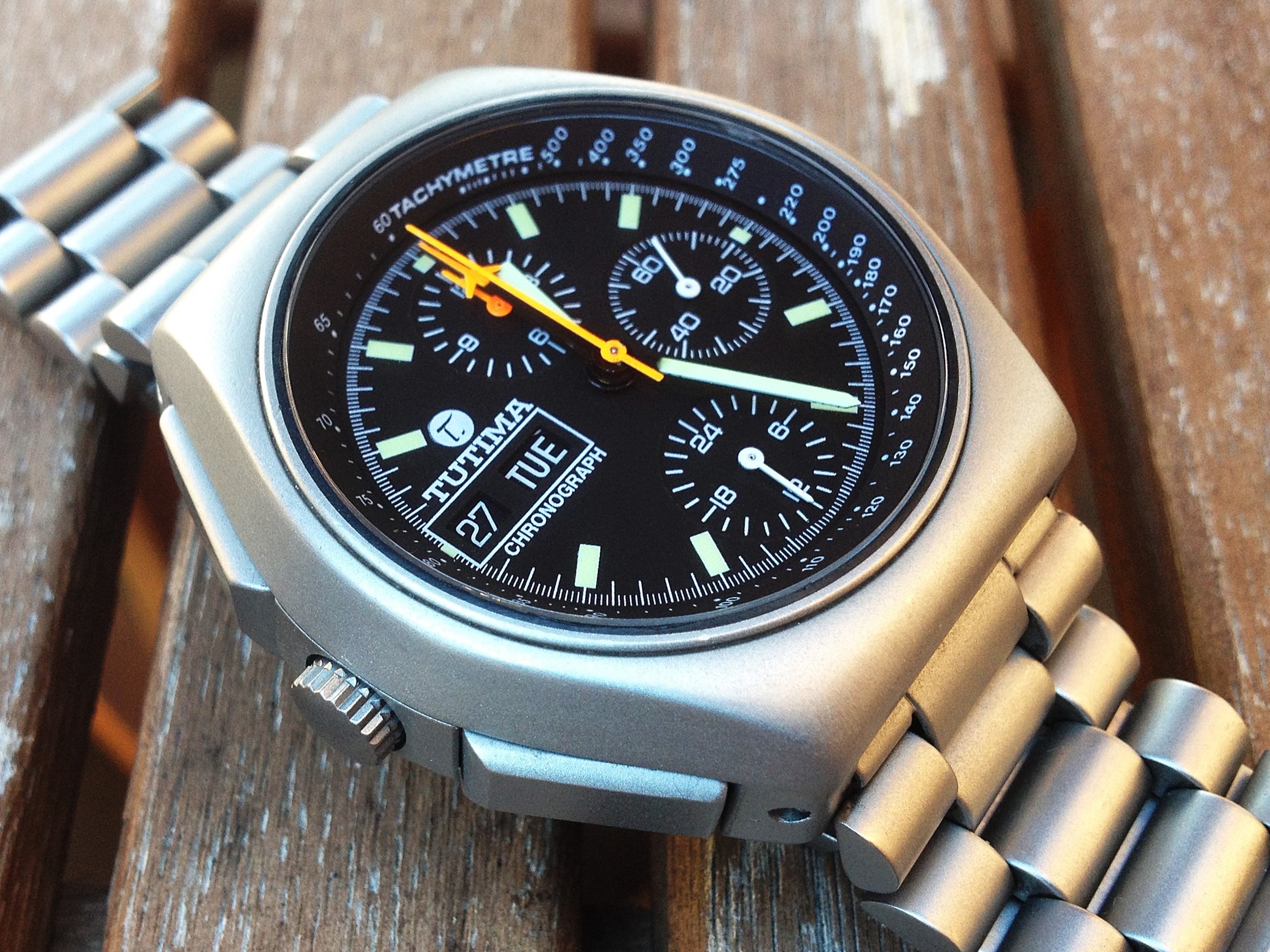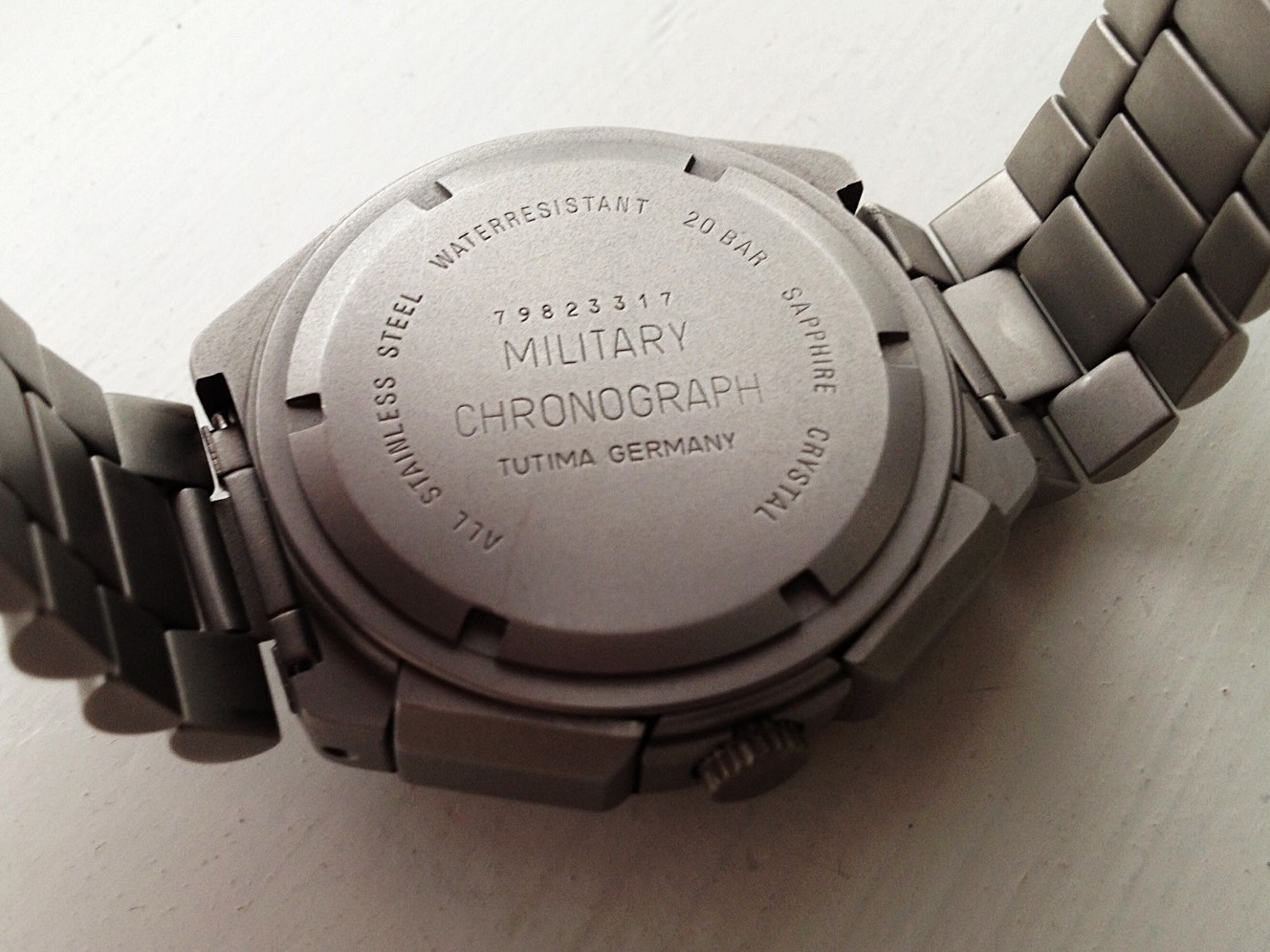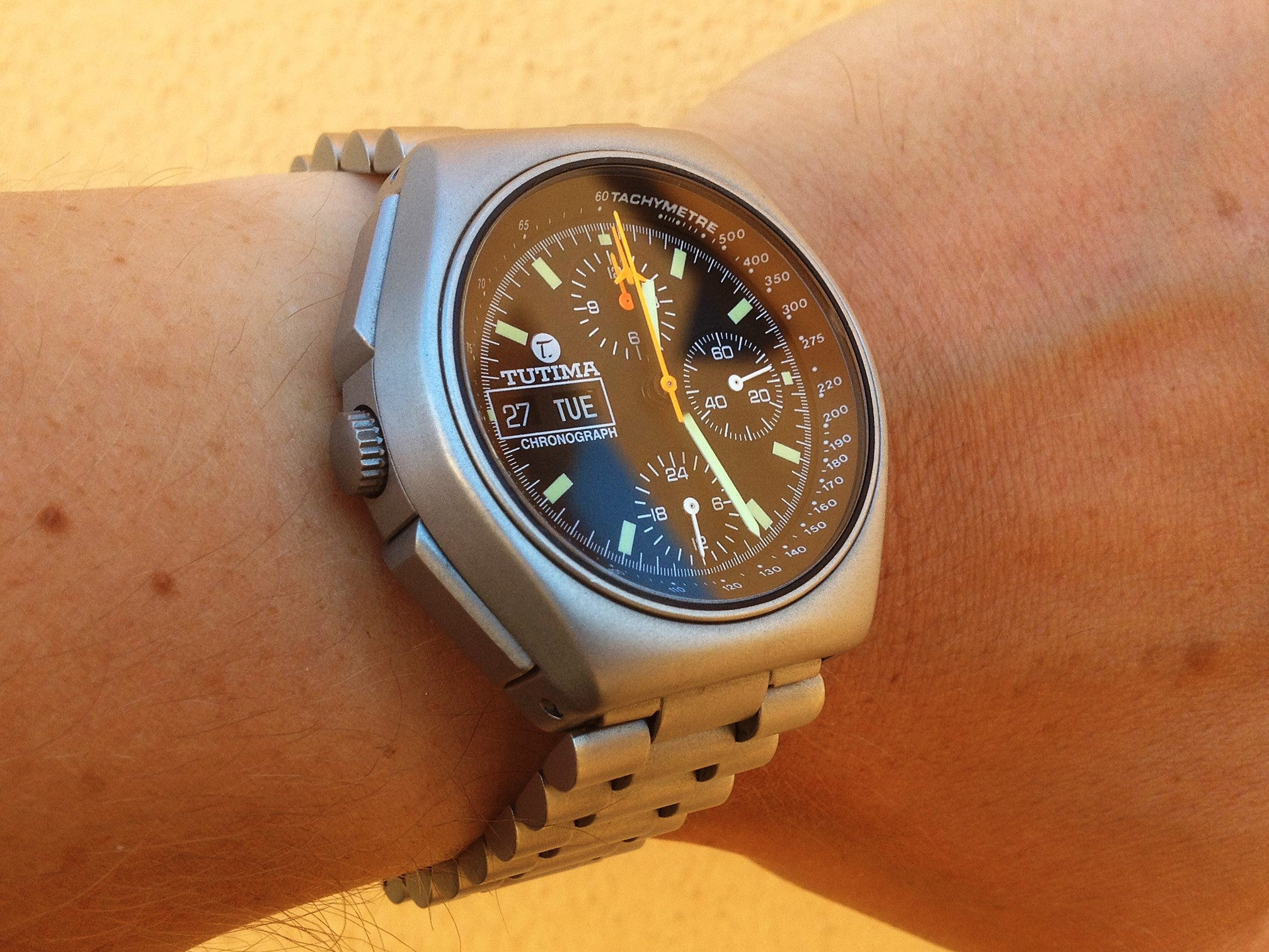 I found this one on WUS. It had just been completely overhauled. It was delivered to me on the bracelet, no box or papers, just the service document. I'm not sure from which year it was but it was the steel version with the old block font and not the newer one made out of titanium and with the script logo. I loved this watch. It was badass. I remember wearing it quite much. But absolutely no one knew what it was. Everyone was like "What the hell is Tutima?" Even in watch societies people w

ere

asking me about what it was. And I loved that. It was great having a watch that no one knew nothing about and hadn't seen before.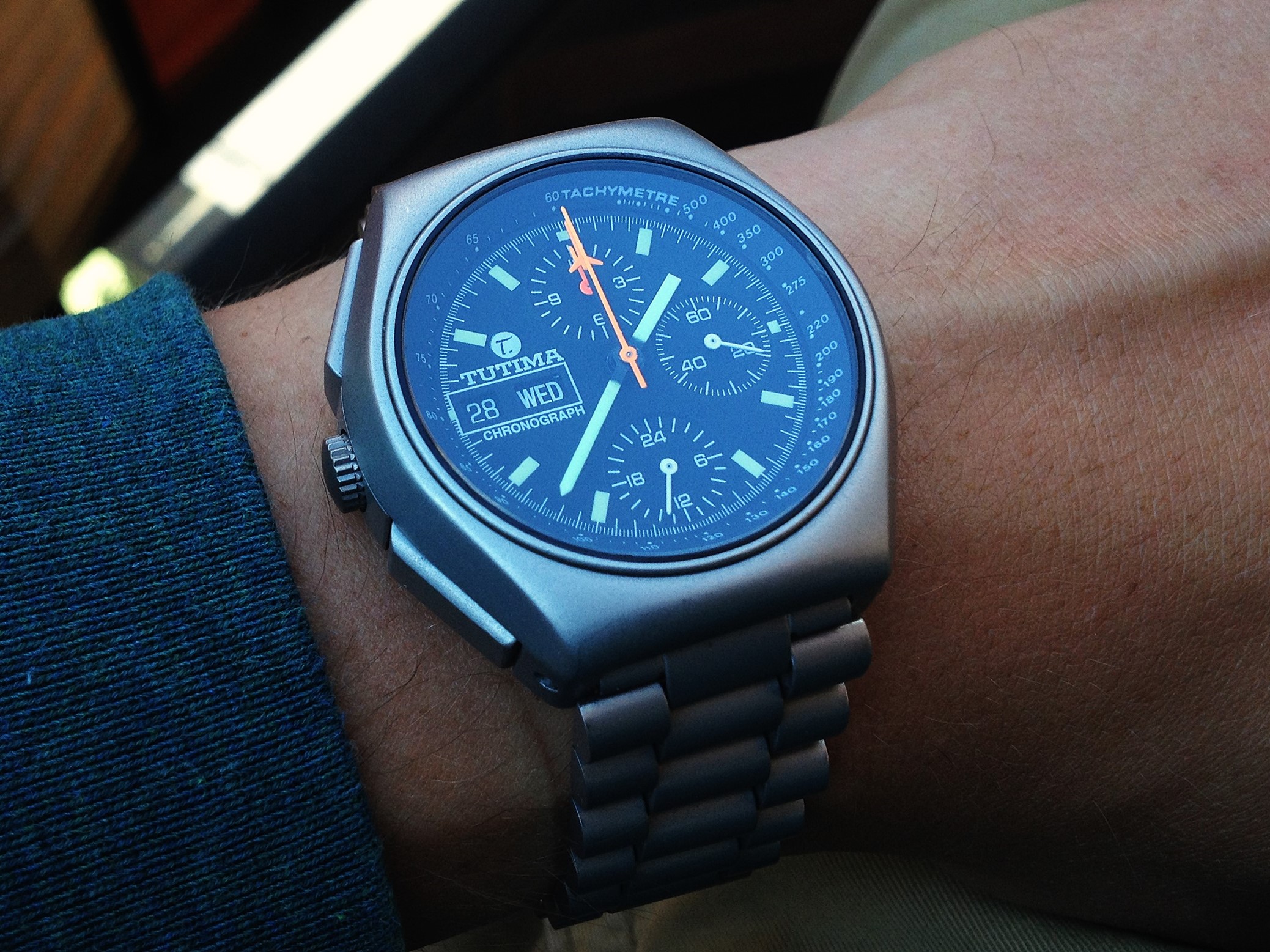 My favorite dish: Janssons frestelse. Potatoes, onions, cream and anchovies. Amazing! Usually a traditional Swedish dish for Christmas but I eat it all year round.
It was really hard selling this watch on a Swedish watch forum. No enthusiasm at

all for this type of watches.

Christ! It took forever. The good thing about that though was that when I finally sold it it ended up with someone who actually knew what he was buying, knew the Tutima brand and who was aware of its cool history.

That felt really

good.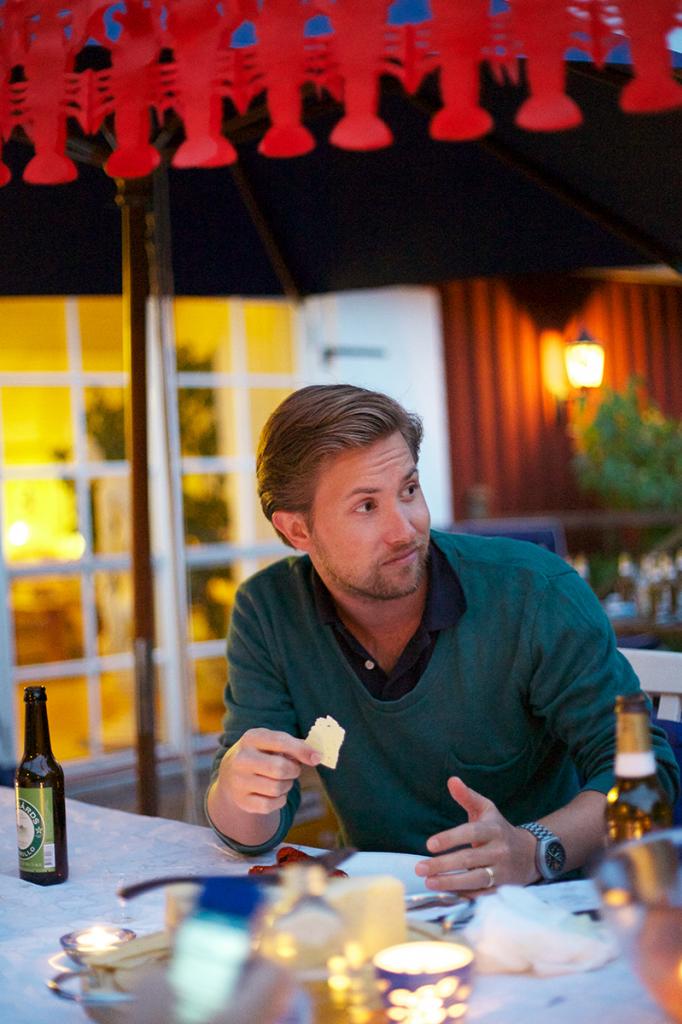 Captured at an unforgetable and legendary crayfish party. (borrowed with permission from its owner)
© All pictures by a Watch Flipper's Diary unless noted.