I had been looking at Ball

W

atches for so long and when they finally released the Skindiver I just couldn't resist it. Their whole concept with filling up the whole dial with tritium tubes just felt so ridiculously cool. Today I've grown apart from the tritium tubes but back in the summer of 2013 I still thought they were an awesome feature.
Initially I had had my eyes on the Ball Engineer Master Diver II COSC version but the misalignment with the day and date window looked horrible. I was therefore considering the non-COSC version but quickly realized the green or red details on the inner bezel would be too much and start to annoy me. But then Ball announced the Skindiver. It had a great retro design

,

a lot of tritium tubes in different colors and it even had

a lumed filled

bezel. So I started scanning the for

sale

-

pages for a used one and eventually found one in a really good condition from a seller in United States who agreed on shipping it overseas. Said and done, the Skindiver was on its way.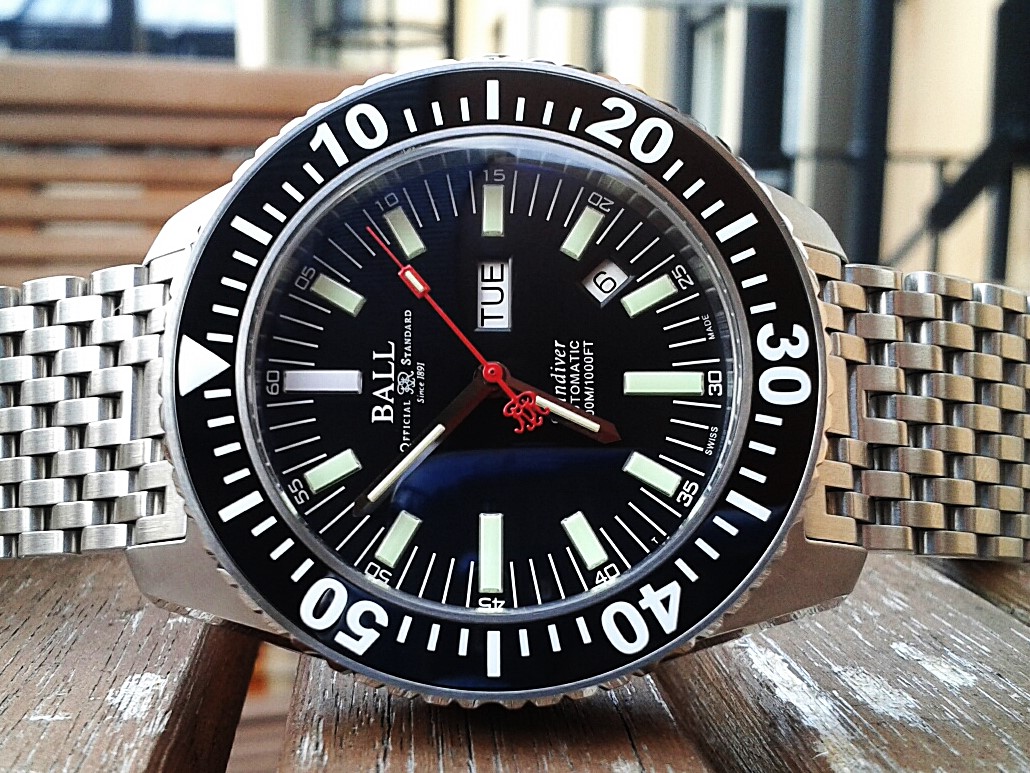 #185 - The Ball Skindiver.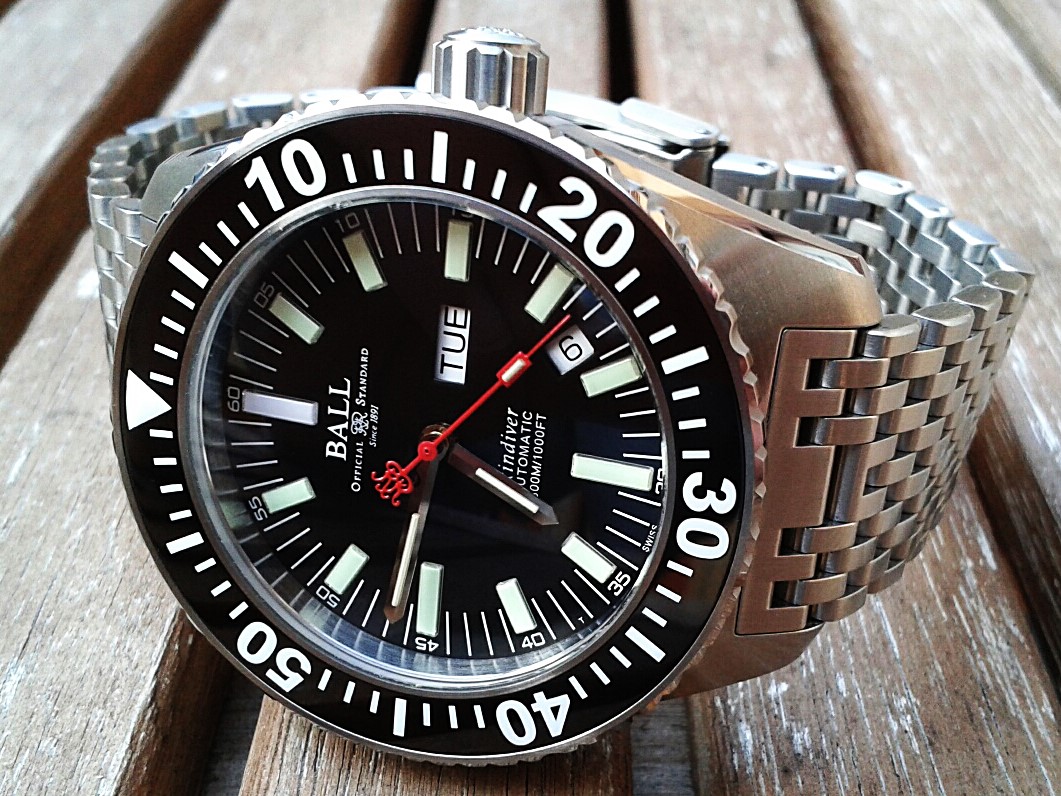 I was really impressed by its finish and overall high quality. It looked stunning. And the case back, WOW! Ball must have one of the coolest line-up of case back engravings in history. I can't say I liked the appearance of the bracelet very much but I must admit that it was very well engineered and was super comfortable to wear. It measured 40mm excl. crown and sizewise it felt like wearing a mix between a Rolex Submariner and a Marathon SAR.
Why I started to get second thoughts about Ball, and all watches with tritium tubes in general for that matter, was beca

use

even though the tubes are supposed to be glowing for 25 years they actually start to fade quite quickly and just in a couple of years you can notice a huge difference in decreased glow capacity. I want a watch to age with dignity. Older watches actually tend to look better the more they age (to a certain extent of course) but newer watches just start to look like shit the more they are used and the older they get.

O

f course that statement doesn't apply to all new watches

but
that's just how I feel for a lot of newly prod

uced models

.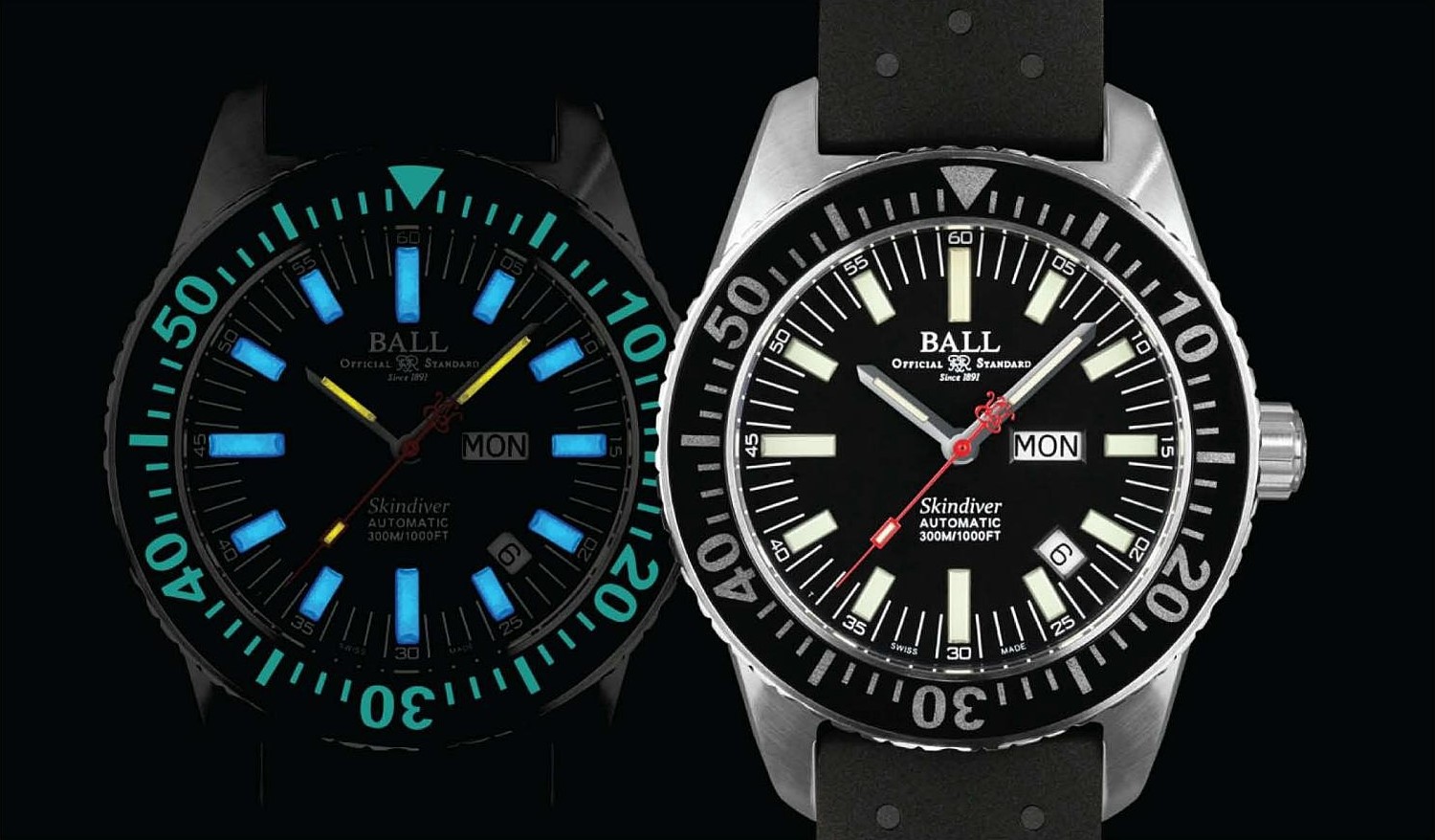 How can you not fall in love with this product image? (borrowed from Ball Watches)
After owning the Skindiver I felt that I

barely

had scratched the surface of all cool Ball watches to discover but I actually haven't had a single one since then. On Swedish watch forums they are rarely seen for sale so I really haven't had any good opportunities either. I honestly can't say that I'm sure I will own something from Ball ever again. At least that's how I feel today.
© All pictures by a Watch Flipper's Diary unless noted.