Found this one for sale in July 2013. Figured it looked quite cool and it was about $100 so what the hell. It measured 40mm and housed a quartz movement. It was delivered on a nice Bonetto Cinturini rubber which suited it well. I really liked the gray matte dial and the crumbling tritium gave it a true vintage look. It still had the original case back sticker on it so I assume this must have been one of those NOS Squale's that they started to sell a couple of years ago.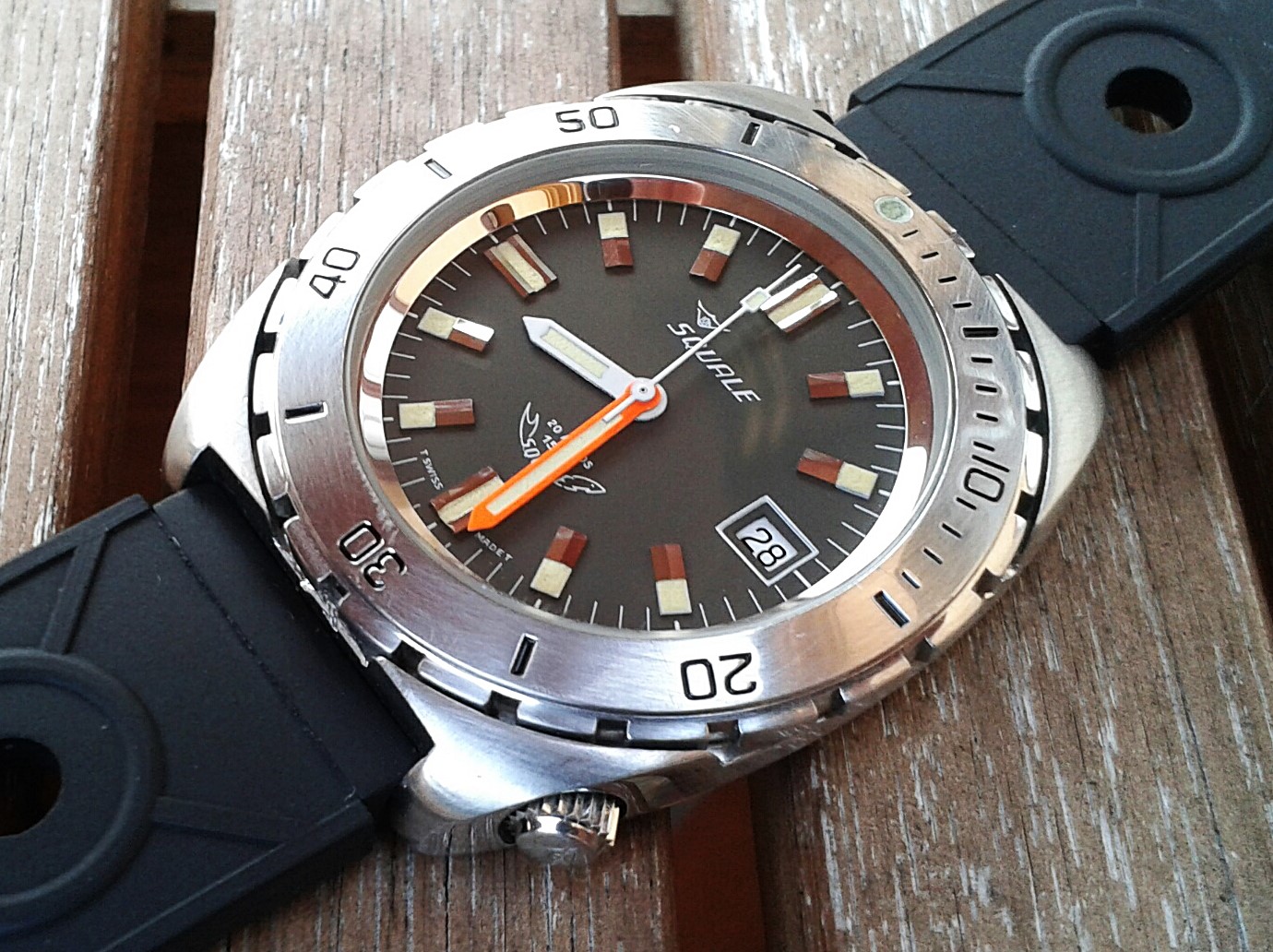 #180 - The Squale 1553-020.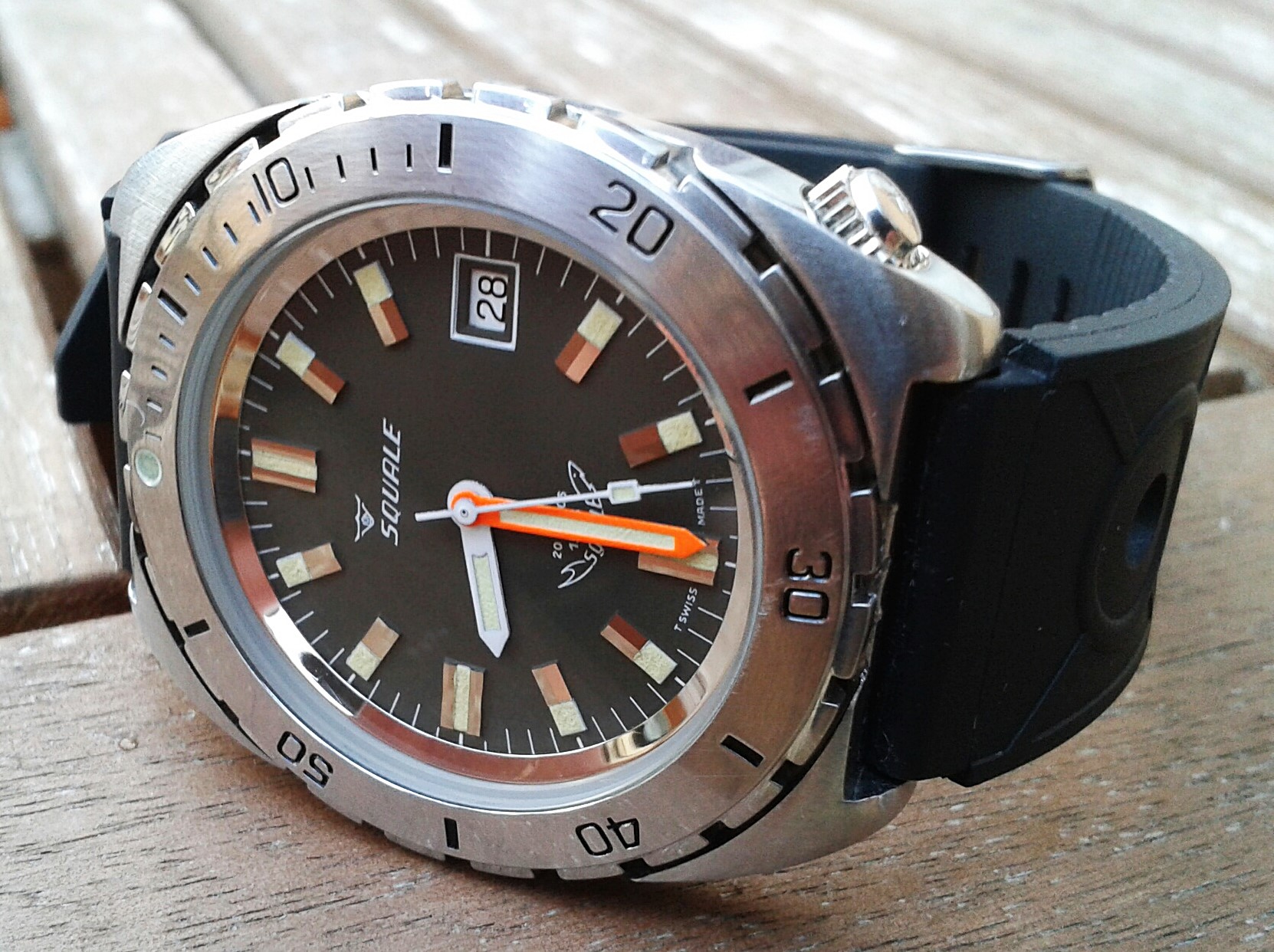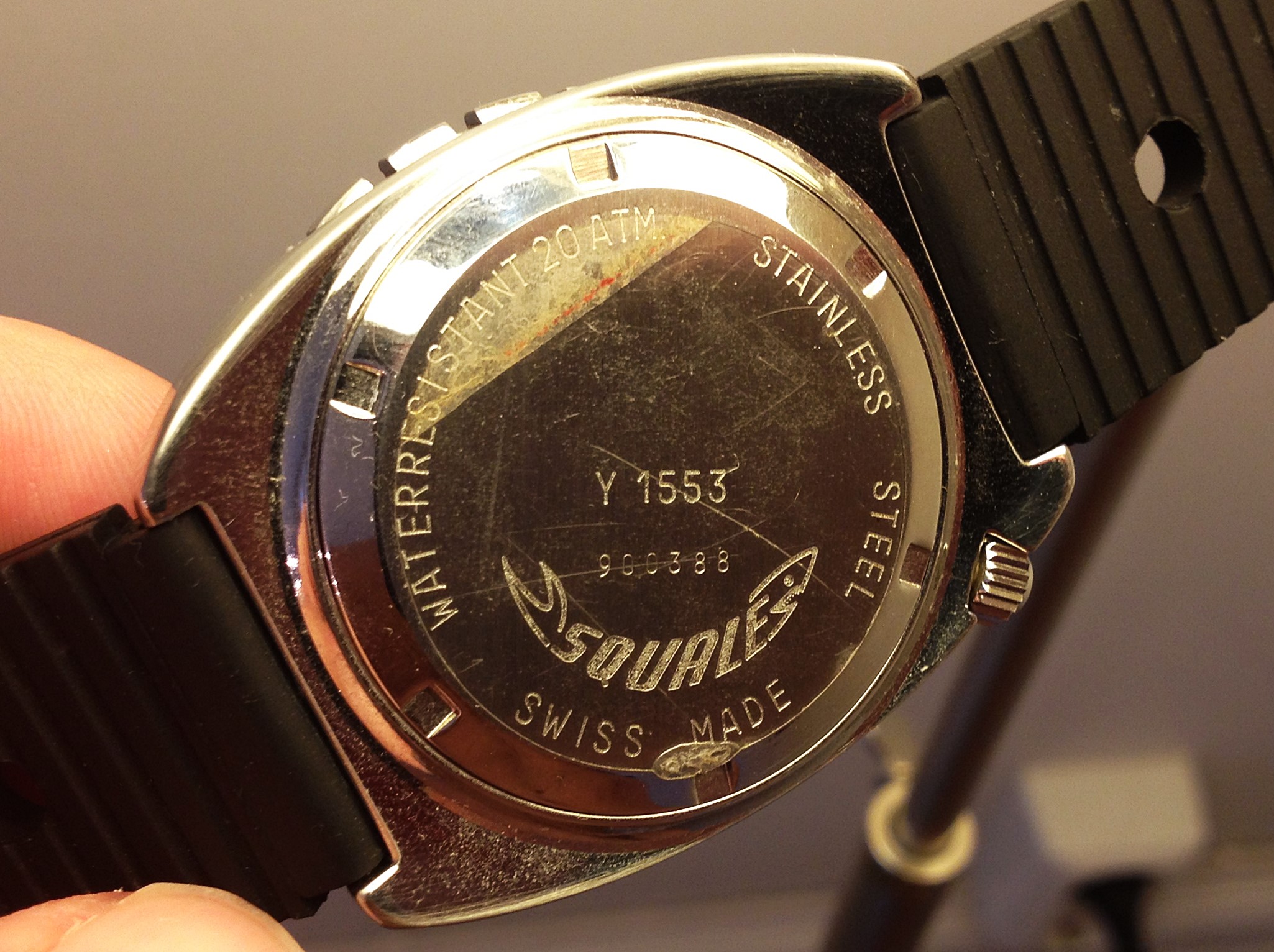 Look at the little teeth! I hadn't noticed them before.
I hardly wore this watch but my wife took it out sailing a couple of times. Flipped it after it had been lying around for too long without being used.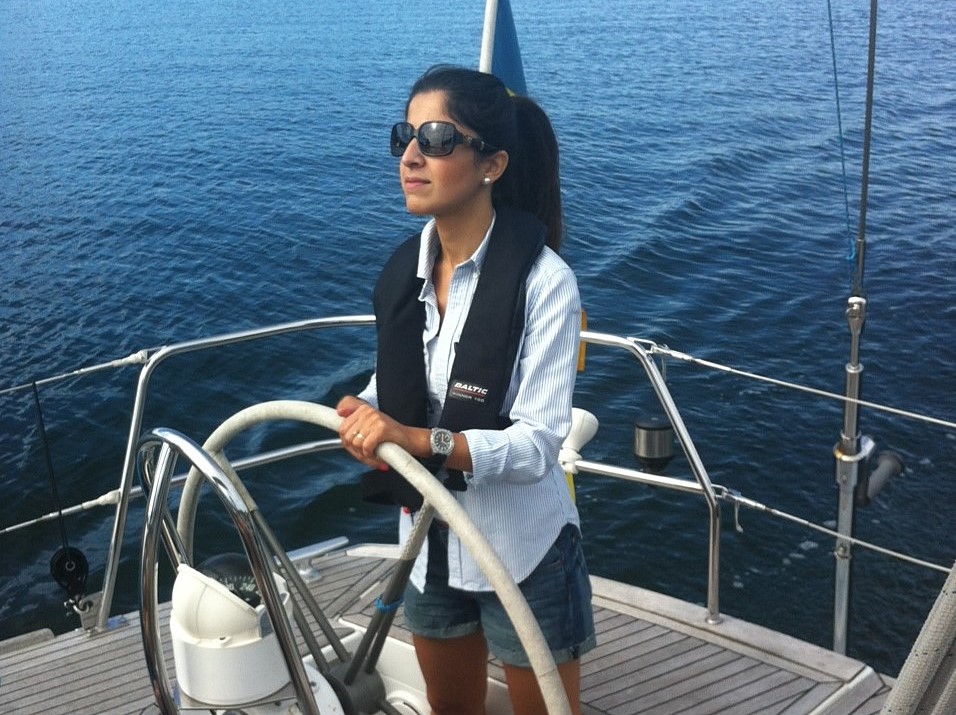 My wife out sailing in July 2013.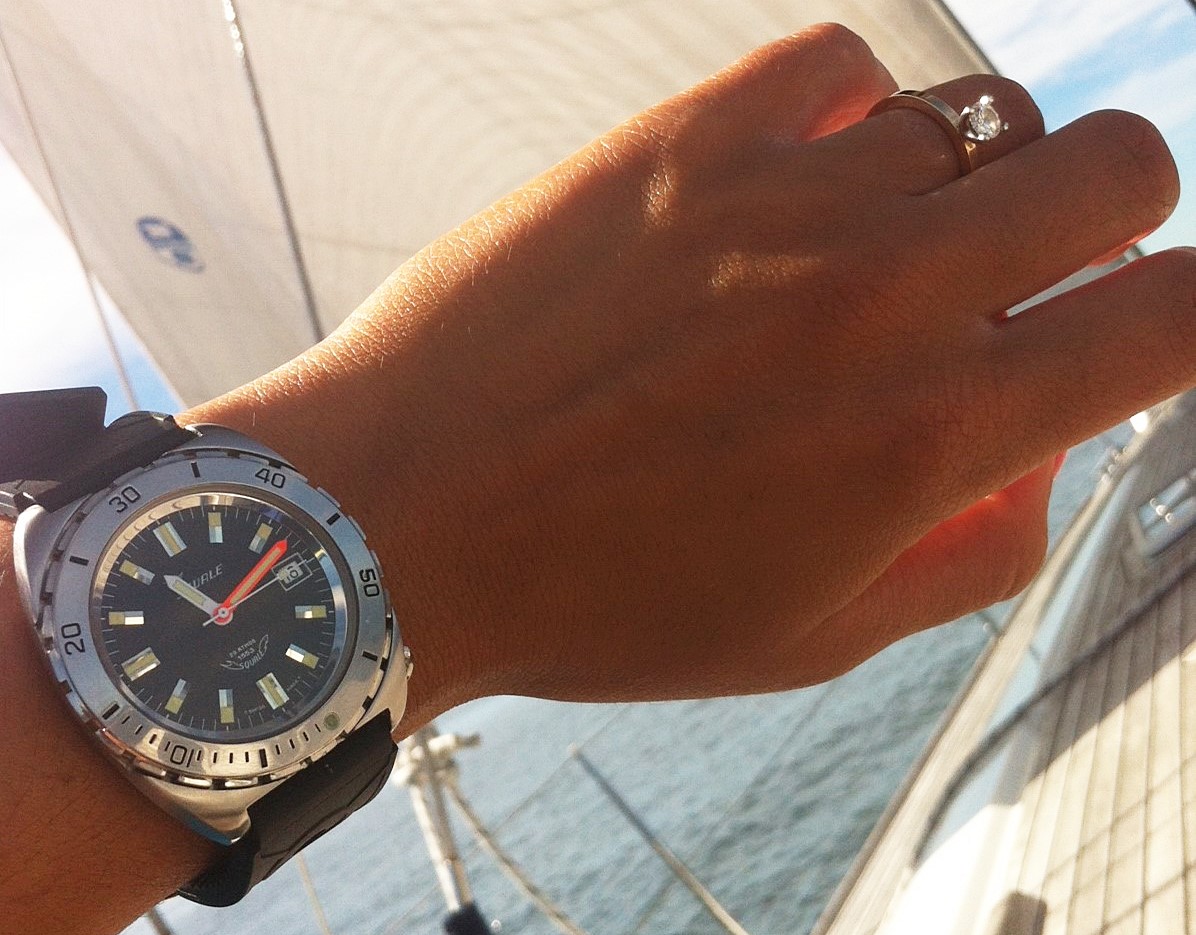 © All pictures by a Watch Flipper's Diary unless noted.