Oh darn

! Just opened

up a can of bad memories

. I rarely don't do vintage watches

a

nd here's yet another perfect example of why. Of course it's all about doing your homework before buying anything and you should be fine. That rule

is to be concerned even more when buying a vintage watch.

B

ut I got this 1968 Rolex Datejust from a friend and I felt pretty confident that everything with it was OK. It

turned out that wasn't the case

and sadly I found out about it later when I was selling it. The buyer, who obviously knew how to do his homework, wanted us to meet at a local Rolex AD to have it checked. Not to verify if it was genuine or not

but

to check the condition of the movement and

if it needed a service

. The watchmaker came out after a couple of minutes shaking his head while saying, with his German accent, "Uh uh, this watch is not good. It has a lot of pitting and the threads for the case back are very worn down. It also ha

s

signs of rust inside the case from taking in moisture." So the deal was therefore cancelled. The buyer probably walked home happy knowing he didn't stepped on that mine, while I walked home being disappointed but also angry thinking about how my friend could have sold me something he obviously hadn't controlled the condition of. I told him about what had happened and he wasn't too happy to take it back. He finally agreed on it but it cost me $250. Expensive le

s

son! We haven't talked much since.
But

b

efore all this happened we still had a good time together. It was a cool watch. I wore it loose on the stretchy jubilee and felt like the s

tereotype of

a tacky car salesman. Its gold linnen dial was very beautiful and glowed really nice in the sun.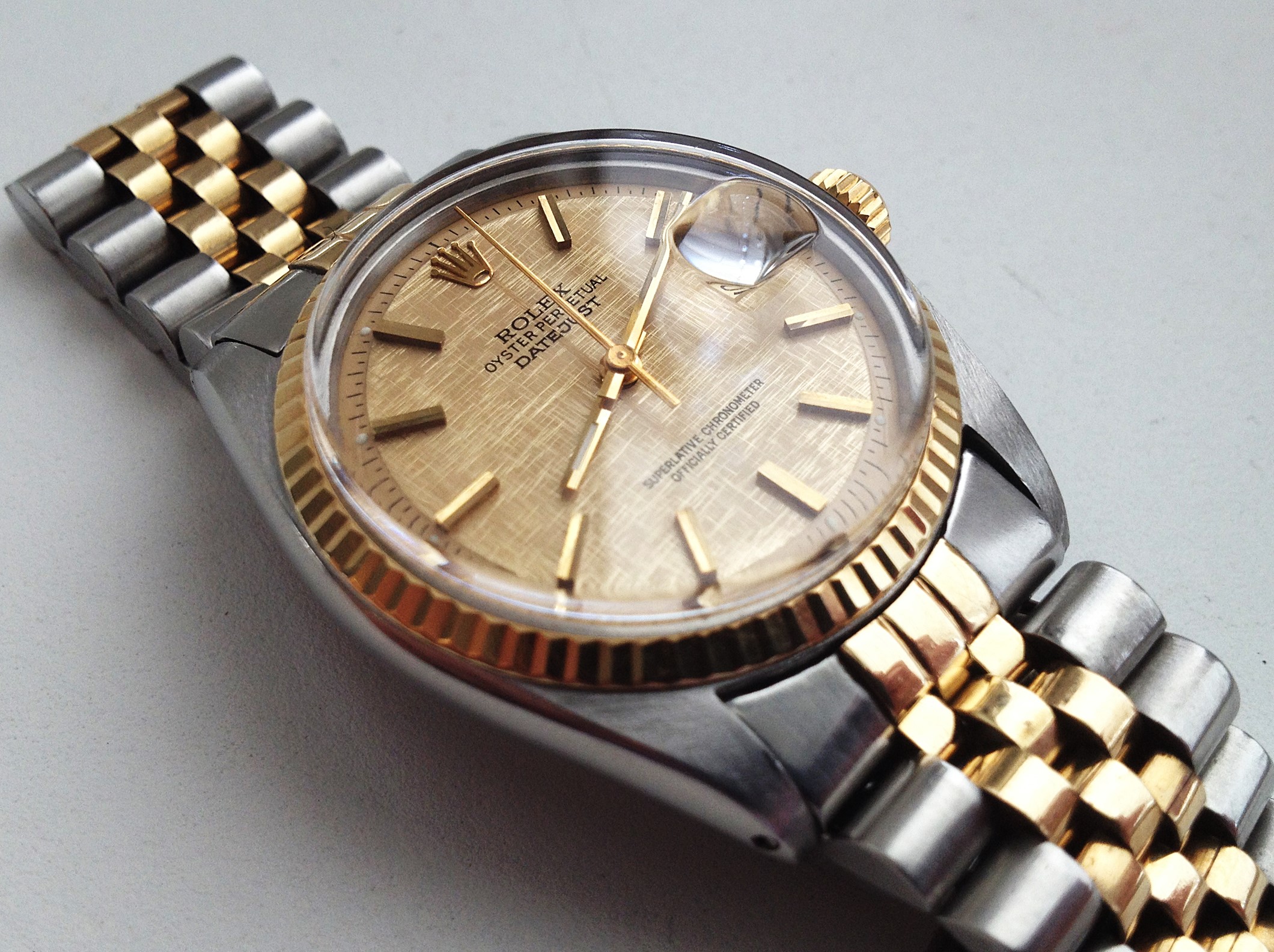 #181 - The Rolex Datejust 1601 from 1968.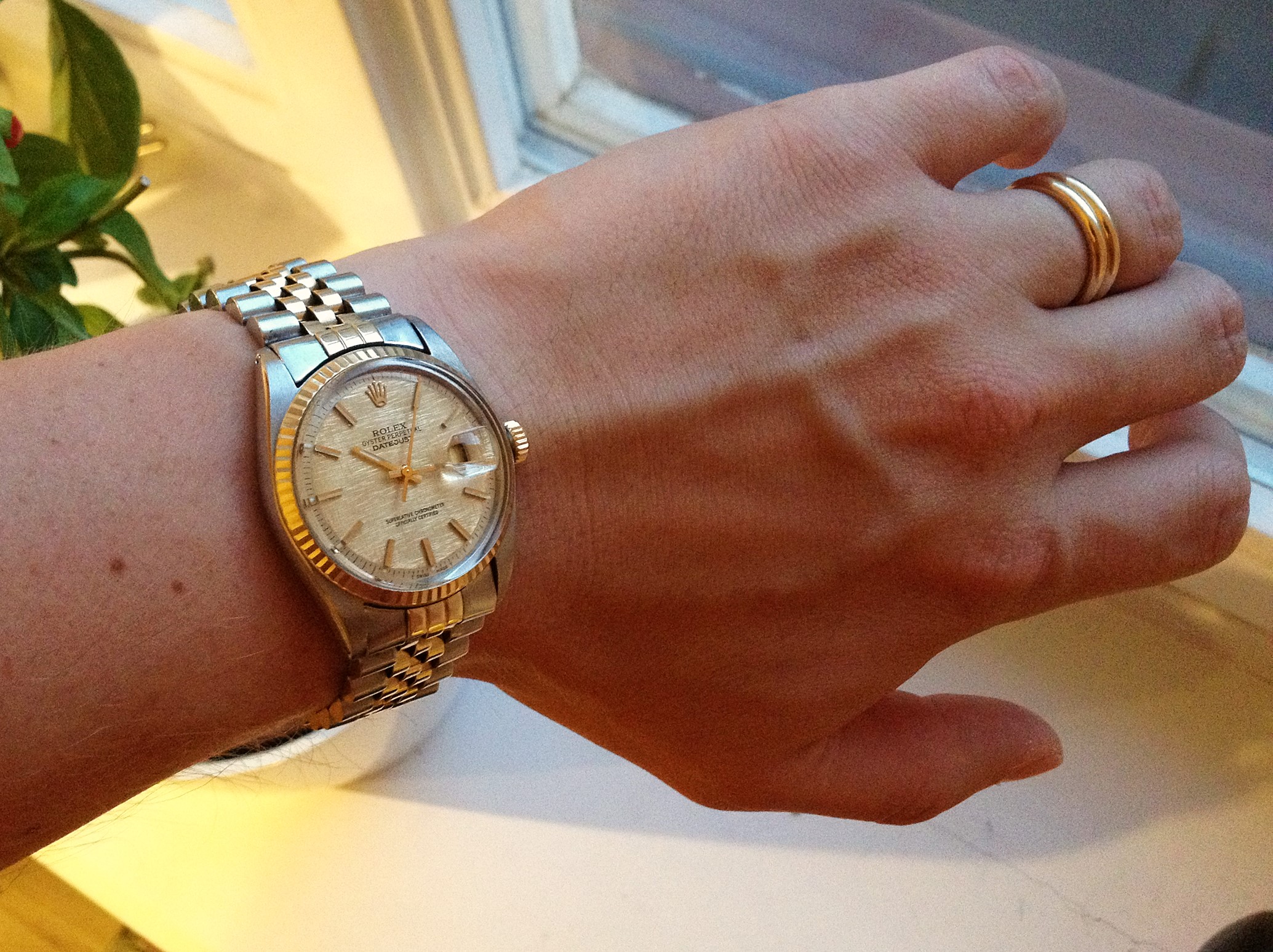 I have had a couple of vintage watches since this incident. As I said, you always learn new

things; w

hat to look out for and what to be extra aware of. EVEN if you are purchasing from friends

!

And of course, the more you do it the the higher the chances are

that

you

avoid falling into an unexpected pit of shit.
© All pictures by a Watch Flipper's Diary unless noted.