Just like many others obsessed by dive watches I'm a huge fan of Certina's old DS-3 1000m diver. The reissue Certina made a couple of years ago was a big fail though. Who approved the indexes, the hand set, the mint green luminova, the design of the steel bracelet? The list goes on and on. There are just so many errors with this reissue. I mean, it still has its fantastic case and bezel so it really is impossible to discard it completely but those

features are pretty much the only good things about it

.
No wonder half of the people who bought t

hem

went on to

make some kind of modification

.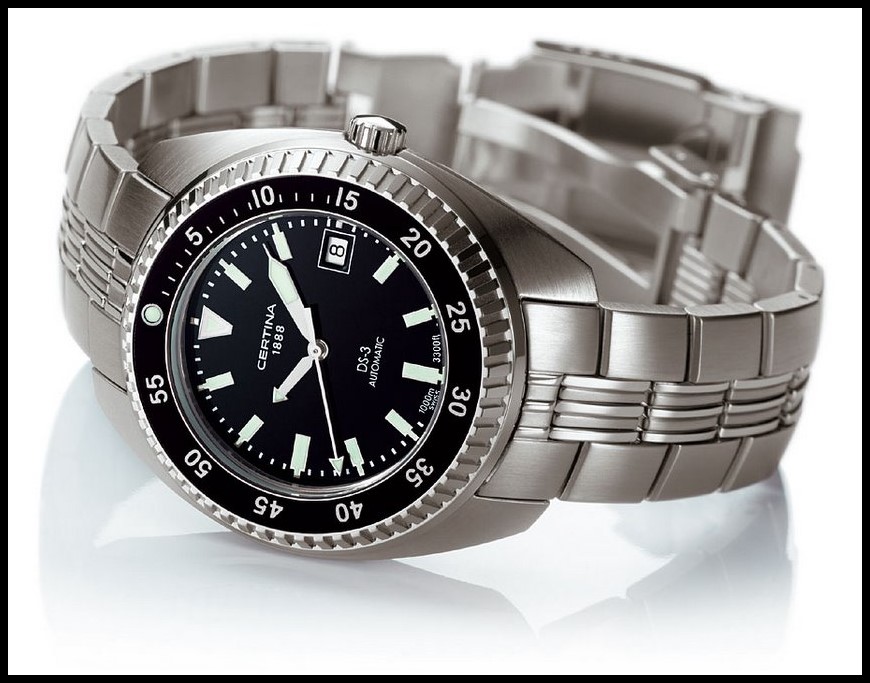 Product image of the Certina DS-3 reissue (borrowed picture). Note that the green luminova have been edited to white. No wonder why...
In early October 2013 I was offered one, a full set, as a trade for my black Squale 50atm. I instinctively thought "hell no!" but then I started thinking. "What if…" A plan took form in my mind and I clicked home a new set of hands. That might not sound like a huge change but that was not the main modification. What I felt everyone had done as a mistake, when I browsed through all the modifications of the DS-3 that I could find, was that if they had kept the original dial they had completely

forgot

to match the luminova of the dial with the new hands they had i

nstalled

. How

can you overlook such an important detail?

I knew it was a hard task to accomplish considering they had such an odd shade of green and no aftermarket hands had the same color tone. No, what needed to be done was to modify the original dial and since I ha

d

n't had any good luck with baking dials in the oven in the past, I figured it was time to bring out the old soy sauce.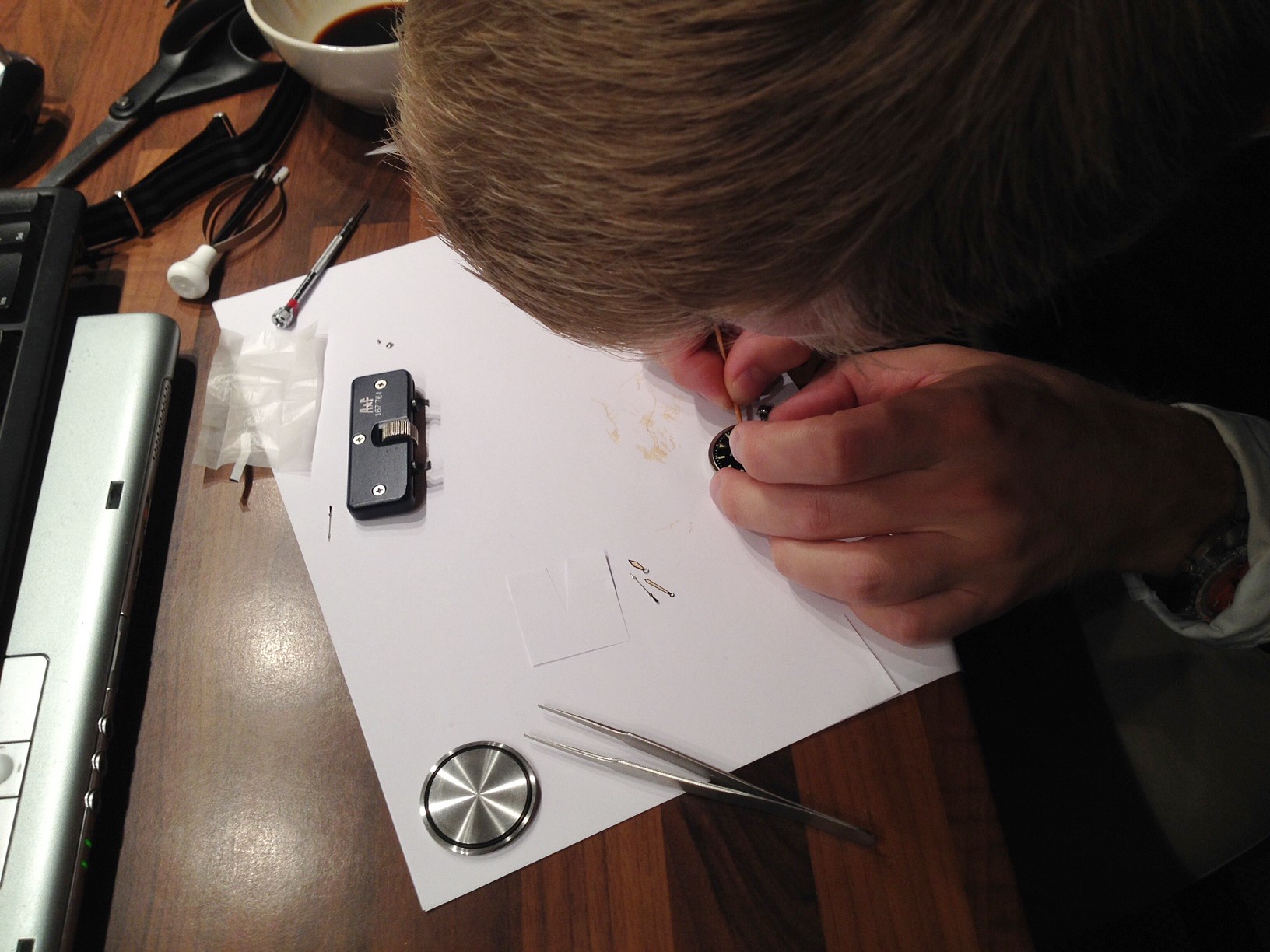 Magnus in progress with applying soy sauce on the indexes of the dial.
There was only one man fit for the job. Magnus of course! I explained to Magnus what I visualized and he did his best to try to recreate it. I wanted it to look old and rusty. The original hour and minute hand were to be replaced by sword hands while the original second hand got to stay. I had no regrets of ruining the original dial. I just felt I couldn't look much worse than it already did. I must say I was very happy with the final result. It sure didn't look like the original any longer. It looked how I wanted it - old and rusty

!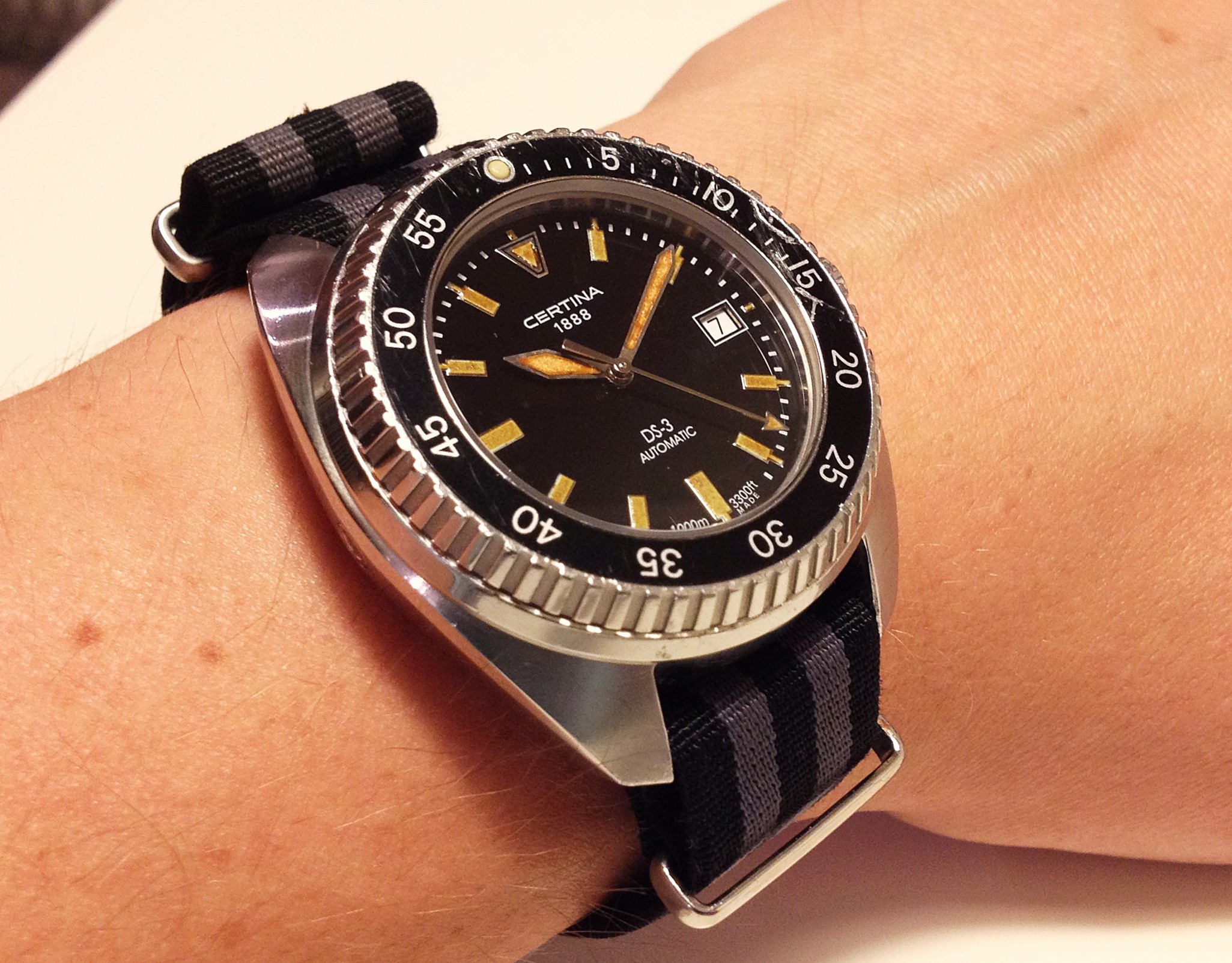 Never wore it on the orignal bracelet or rubber. Mainly wore it on a classic black/gray nato.
I think I had it for about two months before I passed it on. It sold quite quickly. Last year I found it for sale when browsing through Watchrecon. It was impossible to miss. It was my old one. I wonder where it ended up. Hopefully someone is enjoying its new looks and

appreciates it

for what it is.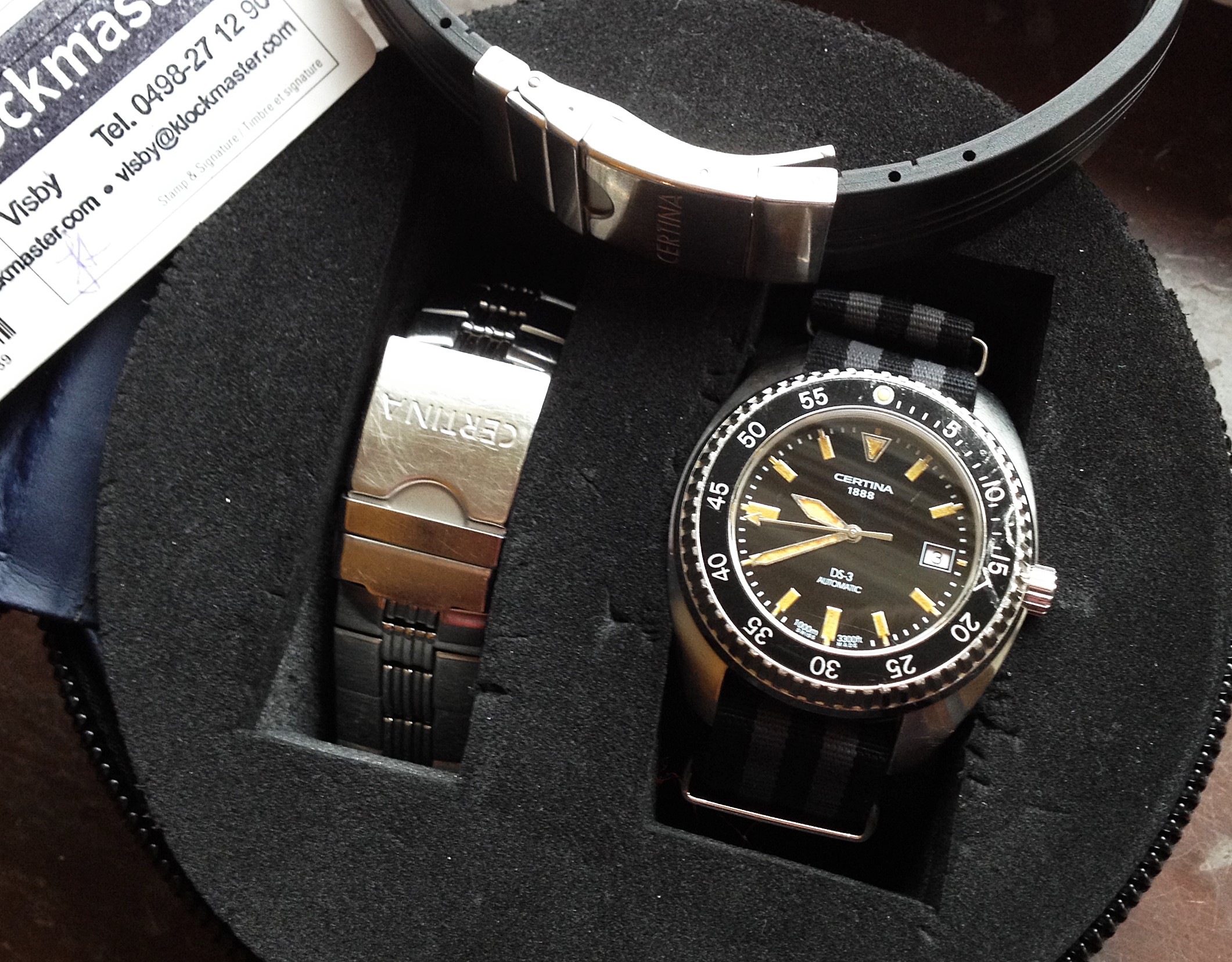 Just before it was wrapped up and shipped off to its new owner.
© All pictures by a Watch Flipper's Diary unless noted.