In February 2012 I contacted Stefan, more known as Molle Watch, for the first time regarding some advice concerning my first purchase of a Grand Seiko. I had narrowed my search down to two models; the SBGR023 and the SBGR053 – basically two identical watches when it comes to appearance but the SBGR053, being the newer of them, had an upgraded movement (9S65 compared to the 9S55 in the SBGR023) and a sapphire case back. Molle let me pick his brain about all the pros and cons about each model. He spoke highly of the Spring Drives but I finally decided I was going to go for the SBGR023; mainly because it was more affordable but also because I preferred the engraved lion instead of the see through case back. Unfortunately the only one available that I could find at the time was too expensive for me and the project was put on hold.
Later the same year in mid-May Molle picked up our old conversation and offered me to buy his SBGR023. He gave me two offers I simply couldn't refuse. First he gave me an extremely good price but he also invited me to his house to have a look at his watch collection. How could one turn that down? So one warm spring evening I paid Molle a visit. We sat outside in his garden and he showed me so much cool stuff. I went home with a beautiful full set Grand Seiko SBGR023 and couldn't be happier. It sure was a milestone in my watch flipping history.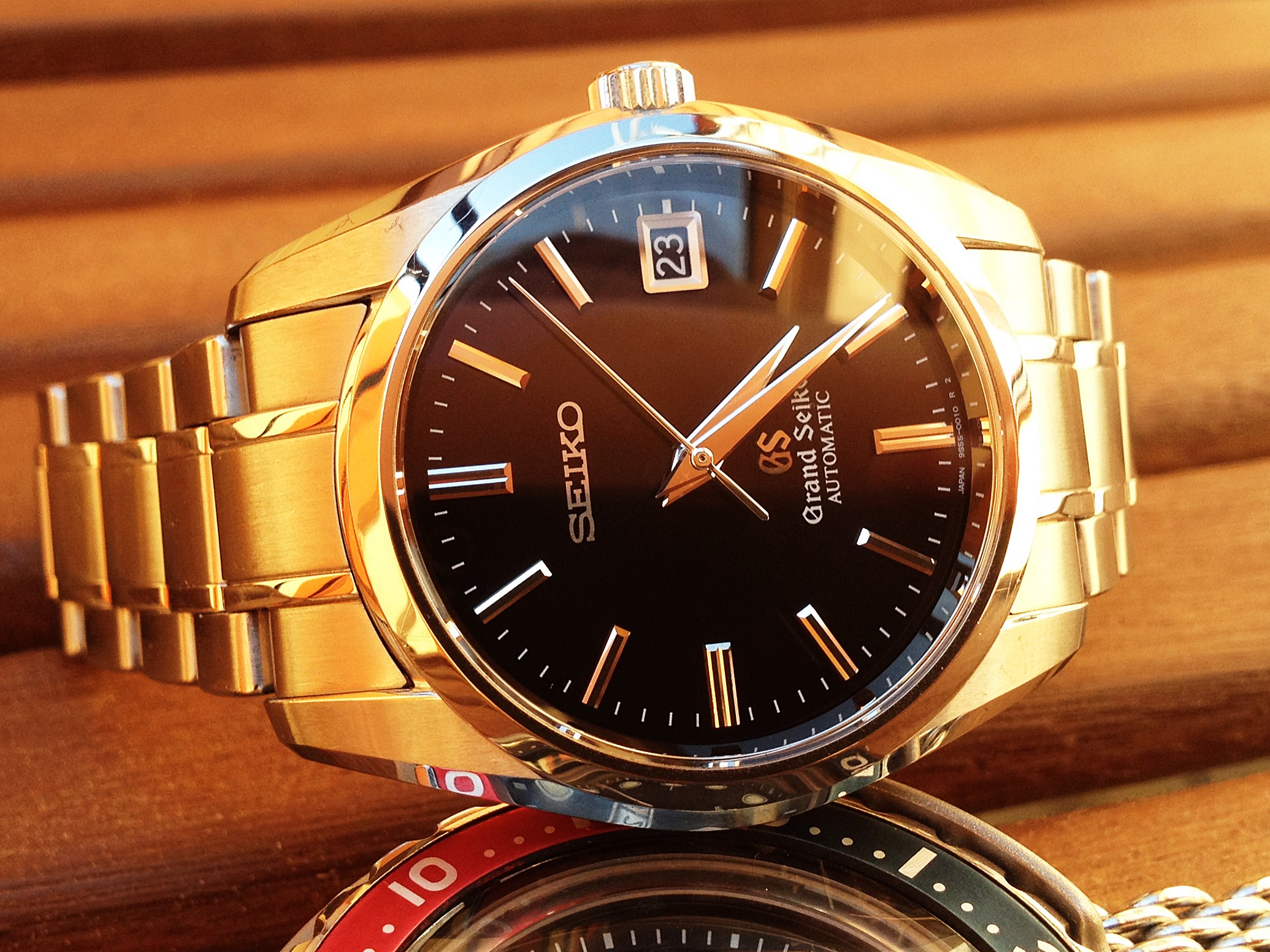 #133 - The Grand Seiko SBGR023 photographed on top of my modified SBBN007.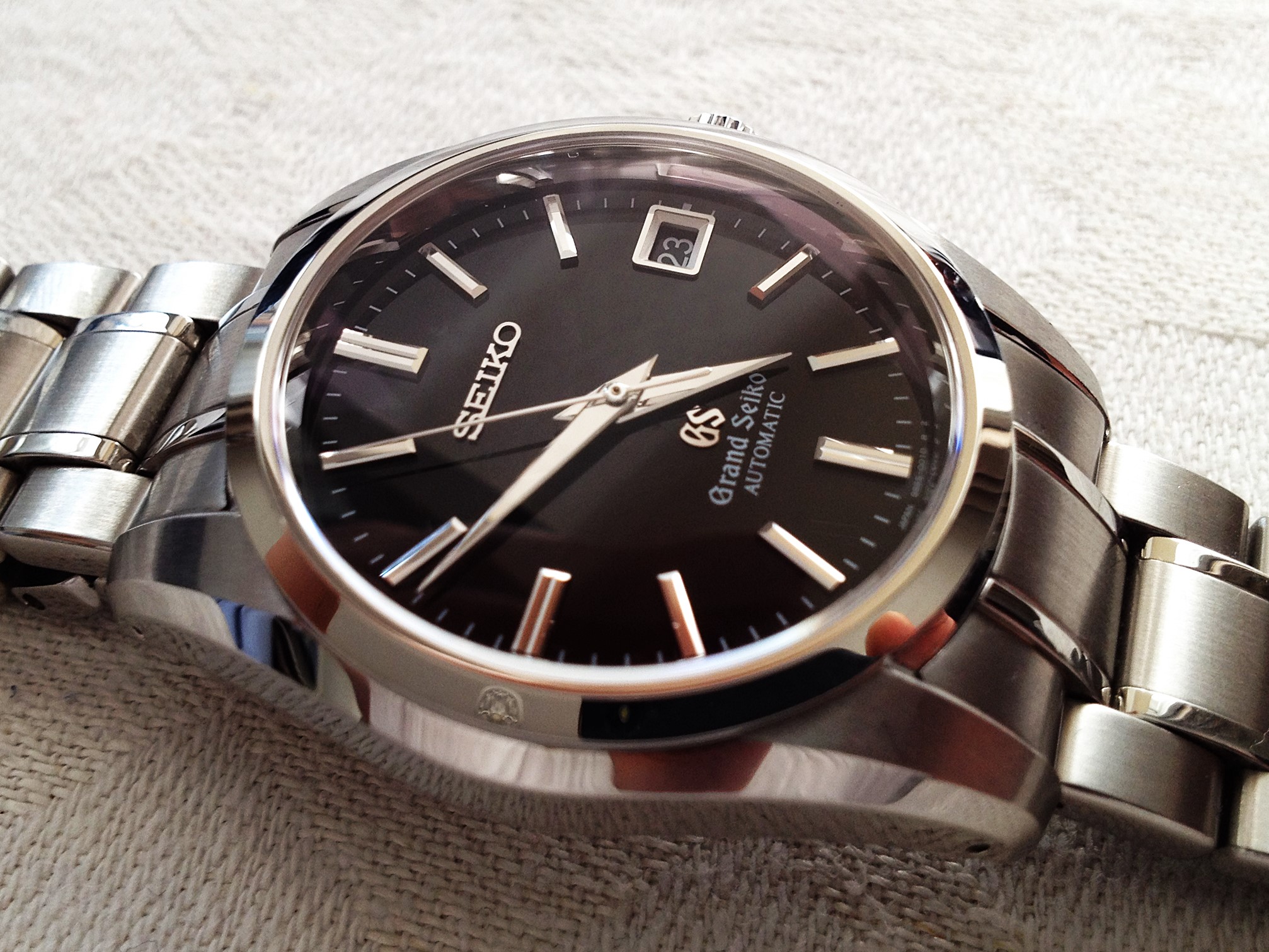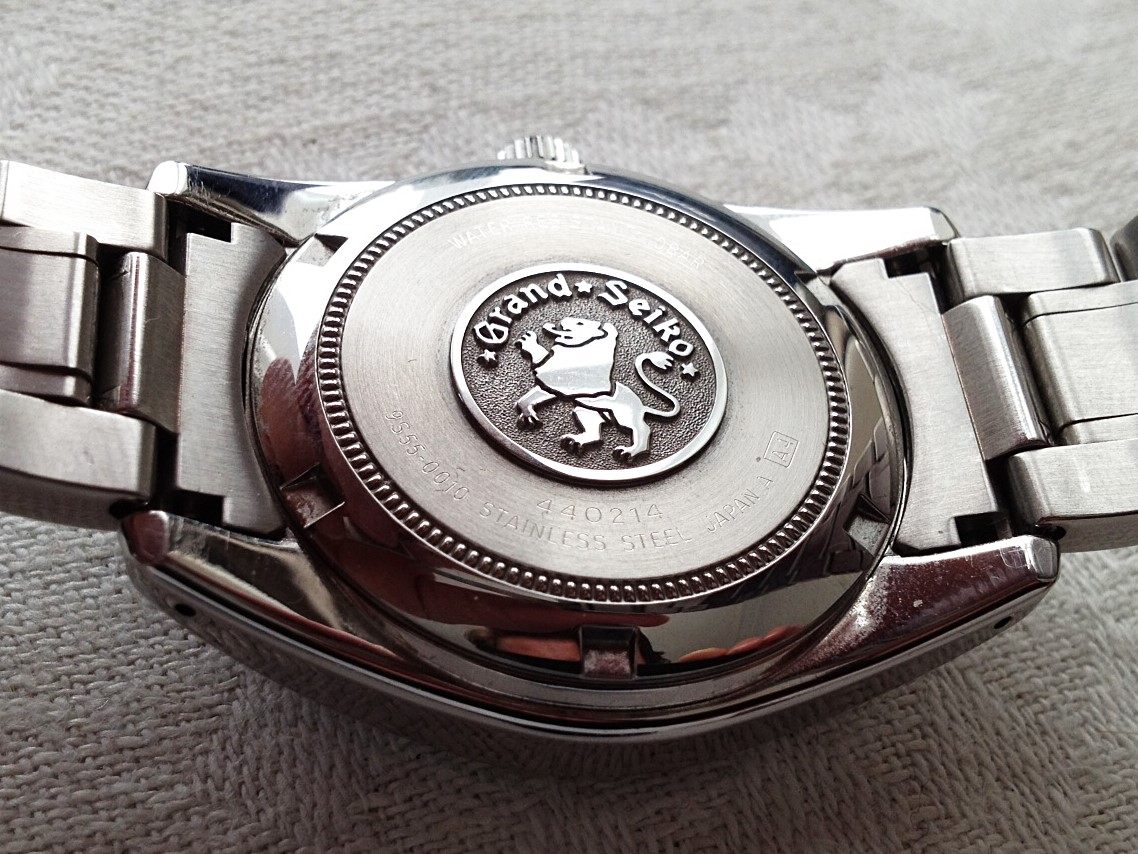 I just loved that lion!
This watch made me feel complete for almost the entire summer. I even think it made me feel better than the Sea-Dweller did. This felt so much more like a conscious and thought through choice of watch. It felt like a watch for genuine nerds. To the non-enlightened ones it was just another Seiko but among the true enthusiasts it was a Grand Seiko and a completely different story. I don't think I have spent as much time staring on my wrist as I did with this one.
Even though the SBGR023 was great I still couldn't get over the fact that it didn't have a screw down crown. I know, it's not a dive watch in any way but I just couldn't let that tiny detail escape my mind. What the hell! Even my Datejust had a screw down crown. A watch that I would be using every day needs to work in every single occasion. My desk in my office is overlooking the ocean and what if I one day felt like taking a break and go for a swim? I wouldn't want to leave my watch lying on the dock just because I'd be afraid it might take in water. I find push-pull crowns to be treacherous.

A screw down crown really is an important feature for me.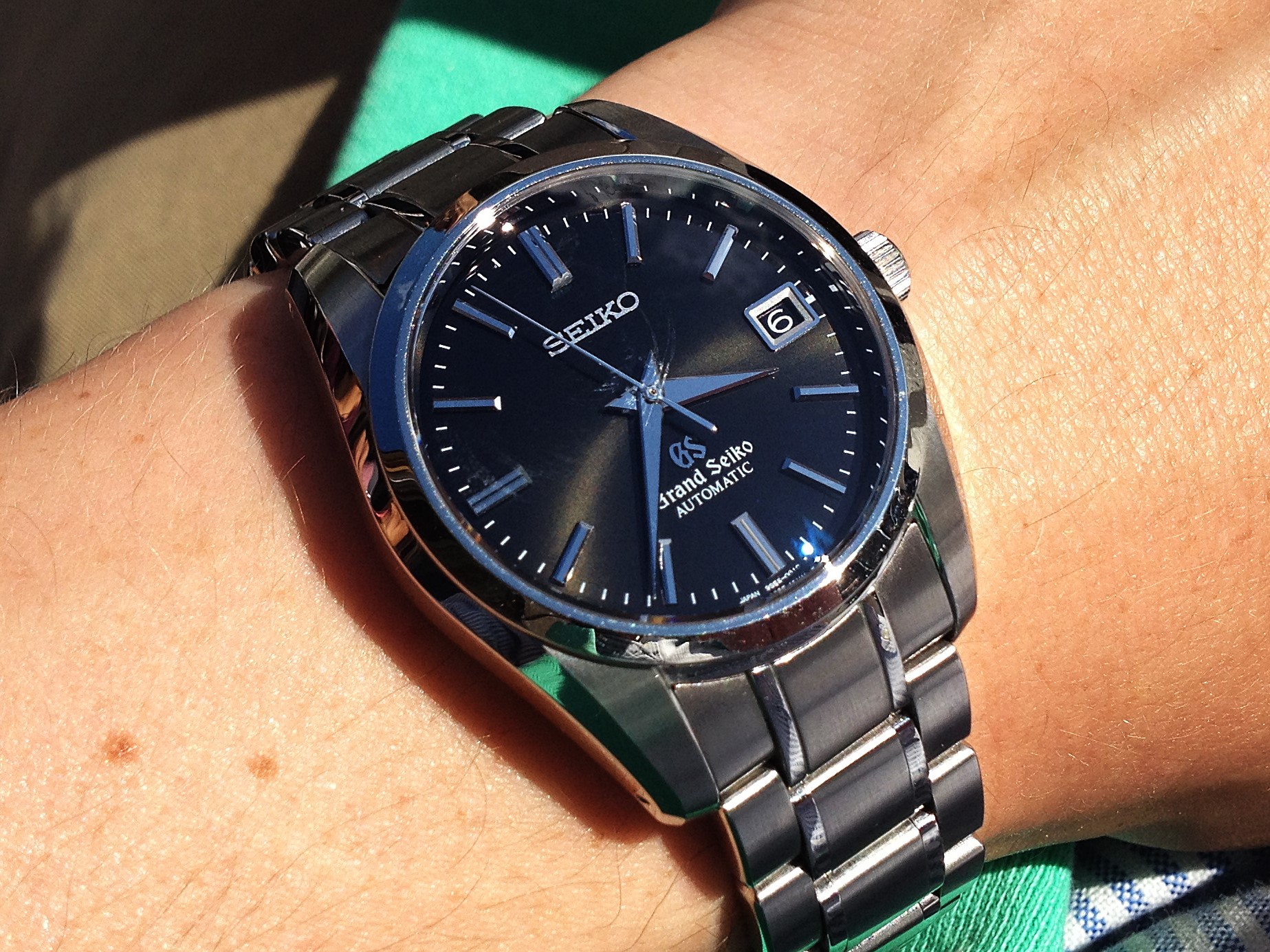 A wrist shot in the sun taken on the 6th of June 2012 - The National Day of Sweden.
There are so many beautiful Grand Seiko's to choose from and it's extremely easy to become seduced by their looks and forget about what it is that I don't like about them. They're simply too dressy. What I need are tool watches that just look better after receiving some battle scars. I was given new hope when Grand Seiko announced they were going to release a quartz diver (the SBGX115 & 117) but unfortunately it was so ugly I almost couldn't stand looking at it. I promise to pick up another Grand Seiko as soon as they come up with something that can take a beating without looking like shit.
© All pictures by a Watch Flipper's Diary unless noted.