I remember back in 2006 when everybody started talking about this crazy guy on Discovery Channel who was dropped in the wild to find his way back to civilization and was only to rely on what nature had to offer. The guy was none other than Bear Grylls and the show was called Man vs. Wild (Born Survivor in some countries I think). This was just when I had started to pay real attention to watches and while everyone else were discussing all the disgusting things Bear was eating I was more interested in the Breitling Emergency on Bear's wrist that I immediately noticed. "Wow! That must be the ultimate survival watch if Bear's using it." He was using both a yellow faced and a black faced Emergency but the yellow one was the one that got stuck in my mind. In the later seasons he became sponsored by Bremont and wore their ALT1-P chronograph and Supermarine diver. He was also seen using several different Casio's.
Buying a used Emergency is a little different from buying other used watches. The watch has to be registered in Breitling's customer register. The seller I bought mine from didn't mention this which meant that if I would have activated the distress signal by mistake he would have been held accountable. I however chose to get it re-registered in my name at a Breitling AD and when I later sold it I demanded the new owner to do the same and to show me a copy of the re-registration papers. This service was free of charge from Breitling and went very quick to accomplish.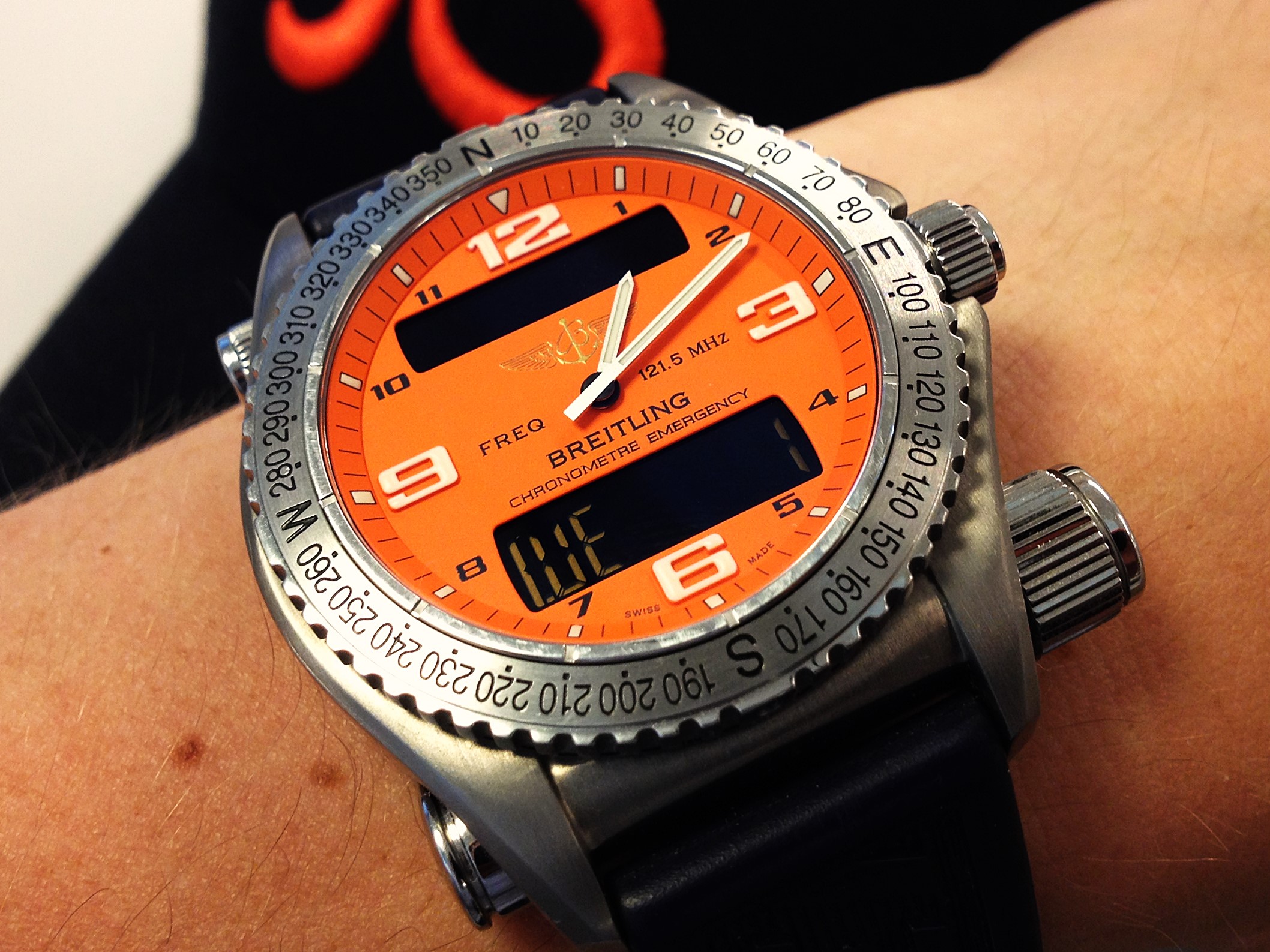 #140 - The Breitling Emergency ref. E76321.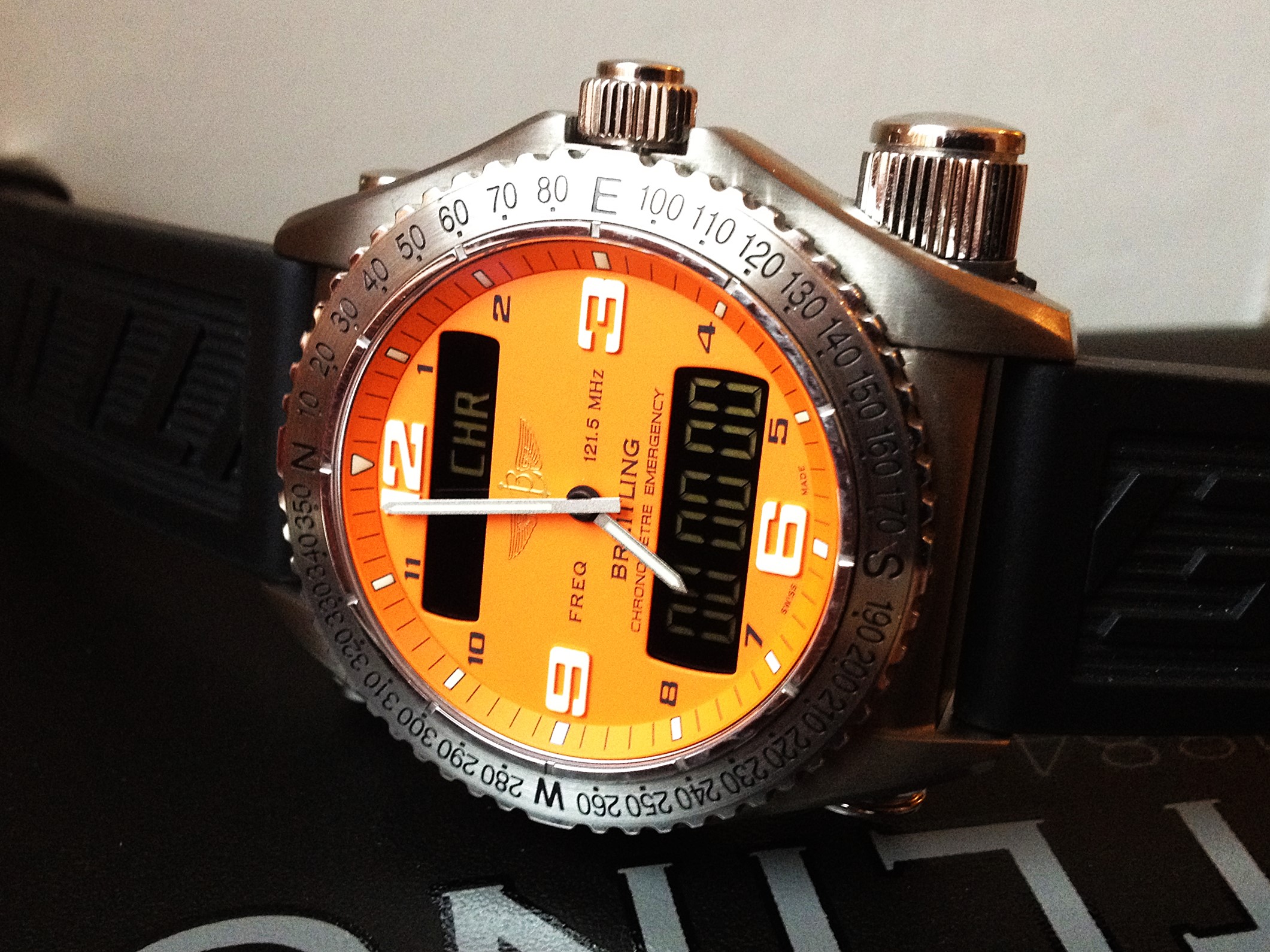 Wore it on my favorite Breitling rubber.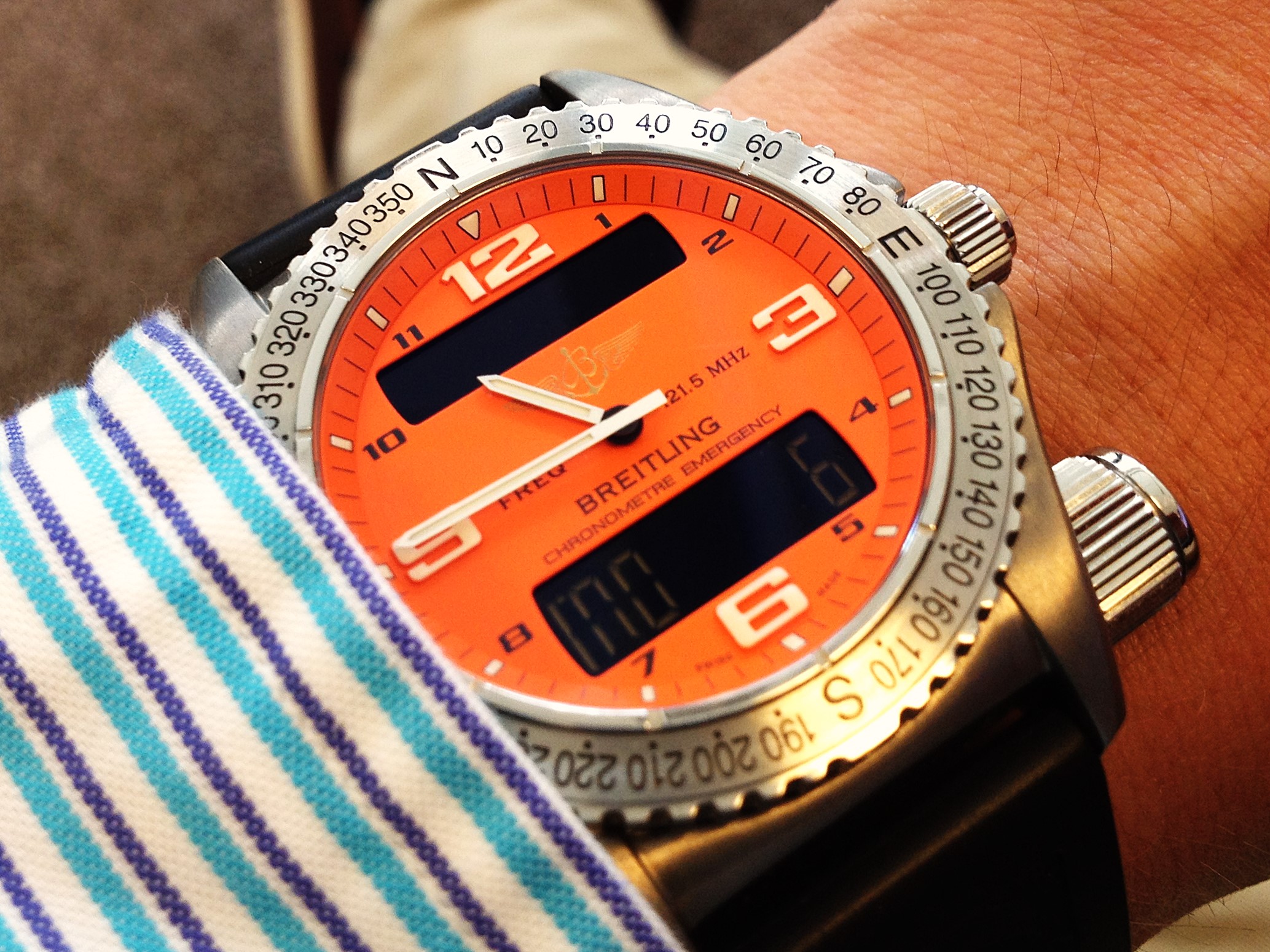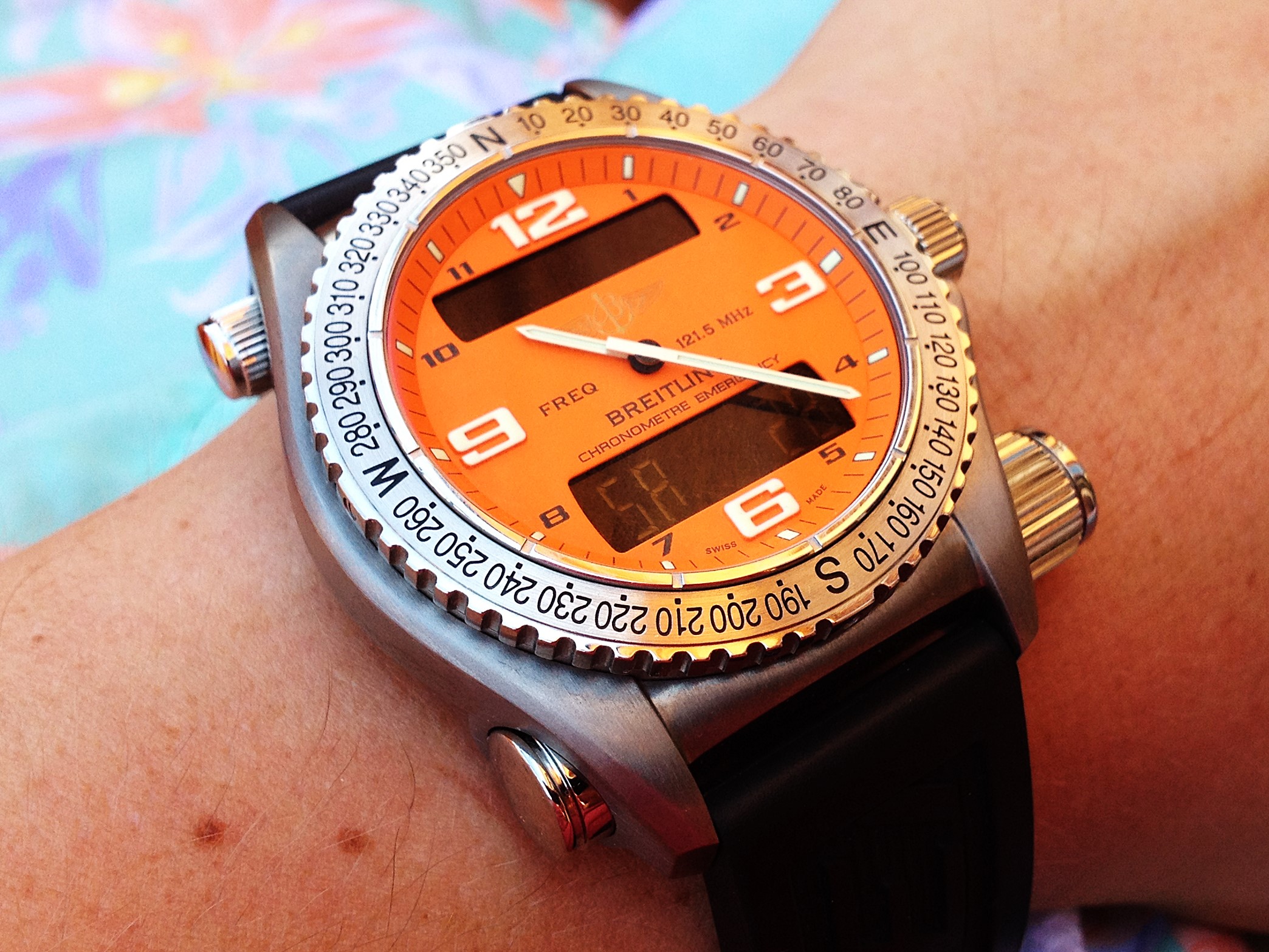 When I finally decided to seriously start looking for one I couldn't find a yellow one so I settled with an orange faced. I was confident that an Emergency would turn me into a natural born survivor machine the moment I put it on my wrist but no. It was awesome to wear though. Big, sure, but due to the titanium case and rubber strap it weighed close to nothing.

Looked super cool in my opinion! But was it really such a good watch for survival? Not so sure about that I'm afraid. I wouldn't say it felt fragile in any way but with a WR of only 30m I'd hardly dare to wear it in the rain under my rain jacket. If I'd be shipwrecked on an island I think I'd be better of wearing a tough solar G-Shock instead. I suppose the Emergency is pretty useless after the distress signal has been activated and the battery is finished.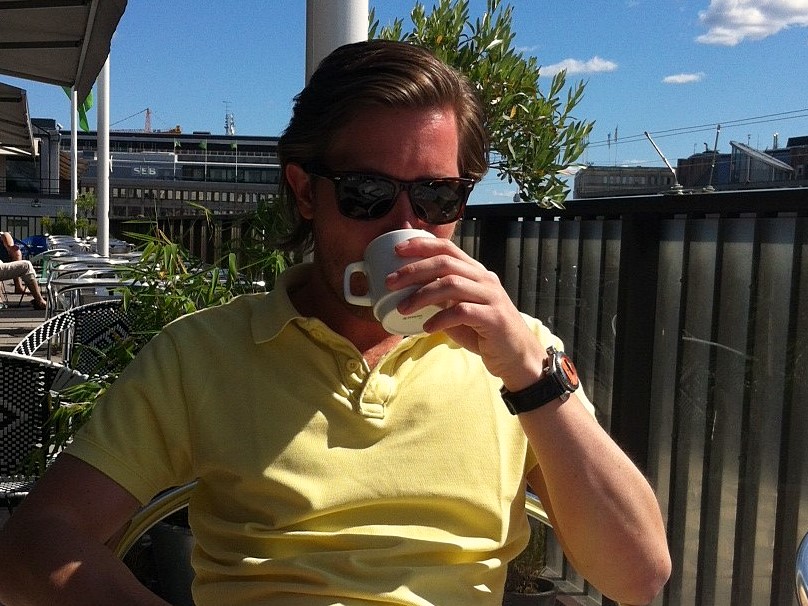 A cup of coffe in the sun post lunch.
There are a couple of versions of the Emergency. The one I had is the one I like the most; the superquartz. It looks better than the first version and the latest version, The Emergency II, is just too big and bulky for any human being to wear without looking ridiculous. Not even The Rock would pull that one off in a decent fashion. Then there was a version called Emergency Mission with analog sub dials instead of the digital displays. Didn't like that one. I'm not 100% certain of this but I heard rumors that the frequency the Emergency is transmitting on had been taken out of use so I don't know if the old Emergency lost its rescue ability. Without it it's not that cool. Then you're better off with a regular Aerospace which basically has the same functions except for the distress signal.
© All pictures by a Watch Flipper's Diary unless noted.