How can you not love the Airman-series? At least the classic ones. I'm not taking Glycine's latest abomination, The Airfighter, into account. Yuck! The Airman 2000 on the other hands is a perfect example of a classic looking Airman and I bought mine back in July 2012. I went hardcore and started off directly with the three hands 24-hour purist version which means the hour hand only moves one lap per day. I think this feature is insanely cool and really is how you should read all watches. To me it feels natural. Only problem is that if you keep switching back and forth with an analog watch with regular time display you easily become confused. The Airman's are also available with four hands where the three main hands operate as usual and the fourth as a GMT-hand. I would say a purist Airman is the perfect watch for the so called OWG's, One-Watch-Guy's, that buy one watch and then are settled for life. Oh how I sometimes wish I could be

like one of them

…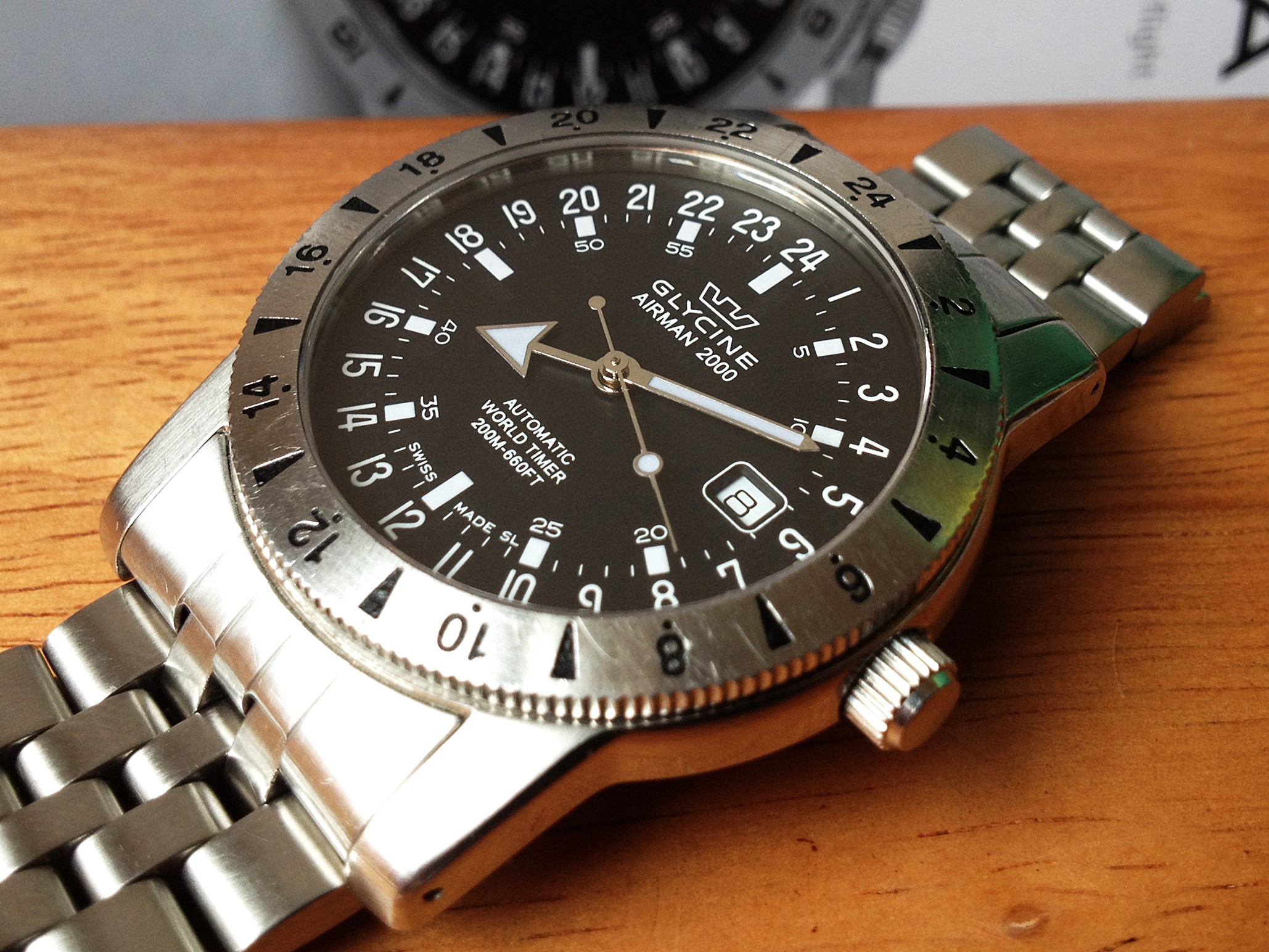 #137 - The Glycine Airman 2000 ref. 3764.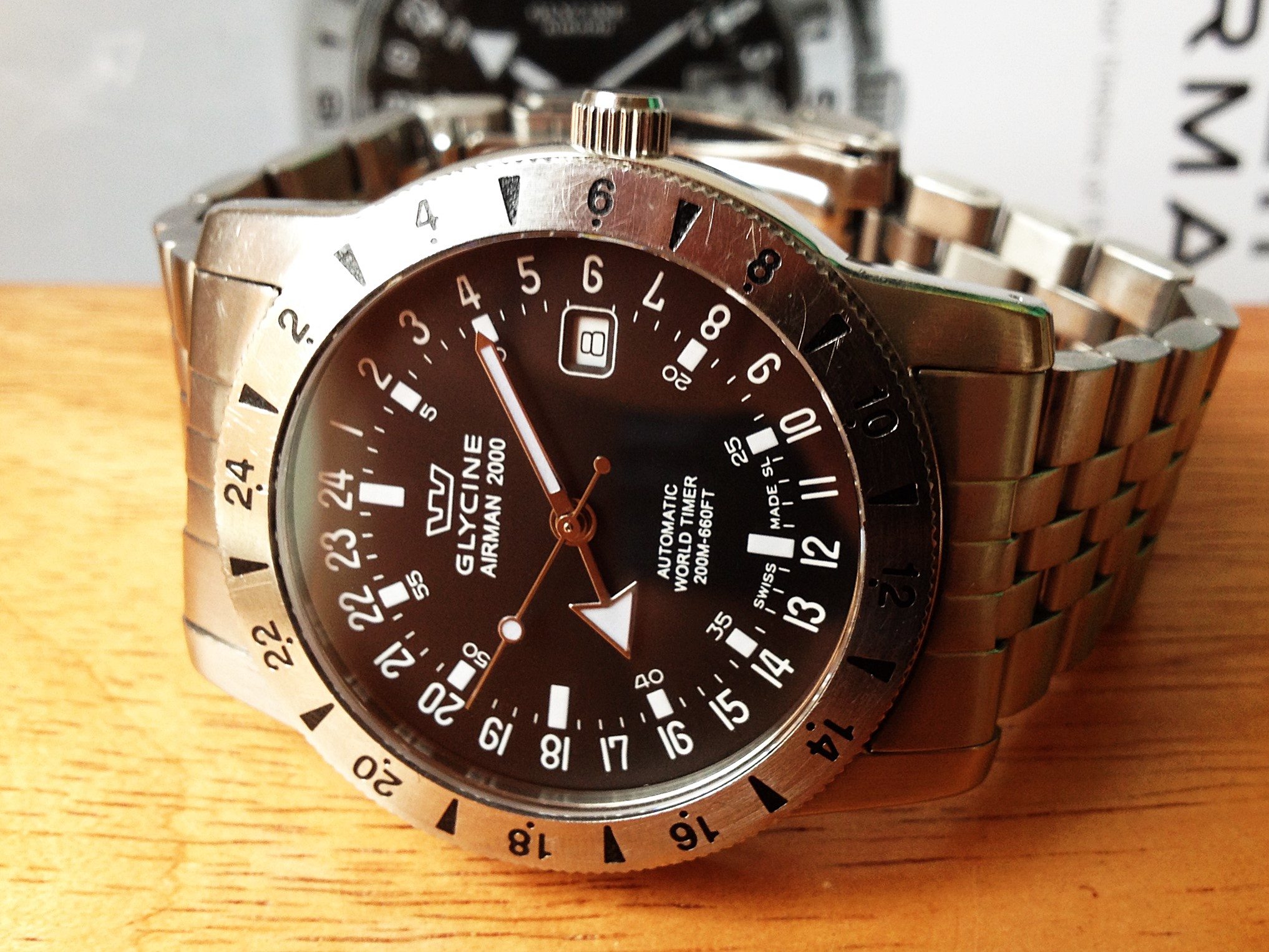 Aside from being a little too wide (42mm ex

cl. crown)

I liked my Airman 2000. As long as I wore it and no other watch all was good. It was plain and simple, just black and white and no colored details. It really is a great every day watch and with features like the screw down crown I would consider wearing it on more places than just behind my desk.
The Airman is a watch with a lot of history that dates all the way back to the 50's. I think they're awfully cool and I would recommend going for the purist version if you decide to try one. I've wondered many times if I would be able to settle down with a purist Airman. There is only one problem. It should be easy to find one you like since they come in many different styles but they keep insisting on their odd sizes. 36, 39, 42, 44 and 46mm. What the hell! Why nothing in between 39 and 42mm? To me the 39mm feels too small and thick

and the 42mm is too

wide and flat

. A 40/41mm version with 20mm bracelet would be perfect! Why has it not been made yet Glycine? Why?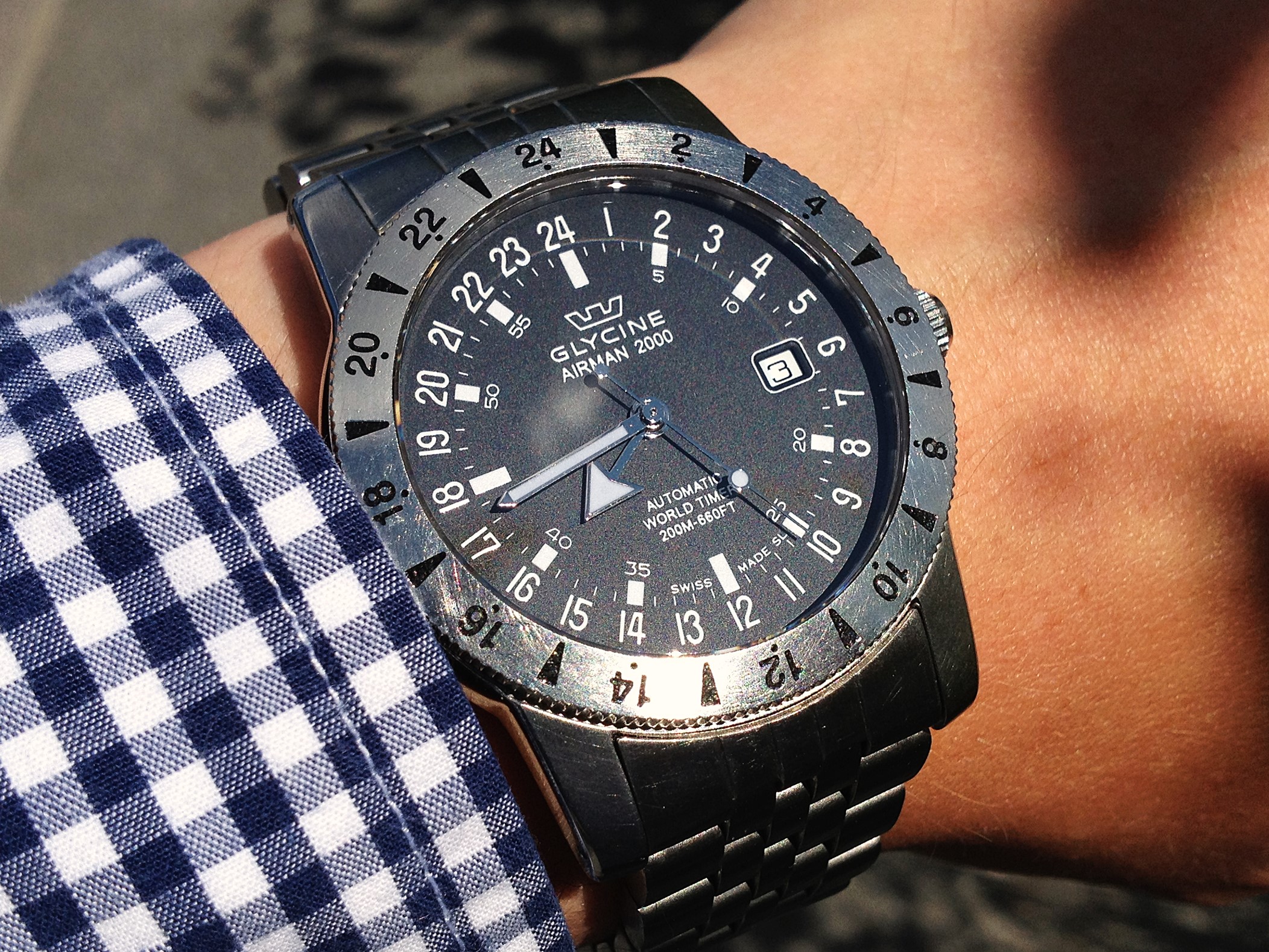 Out for a walk in the sun.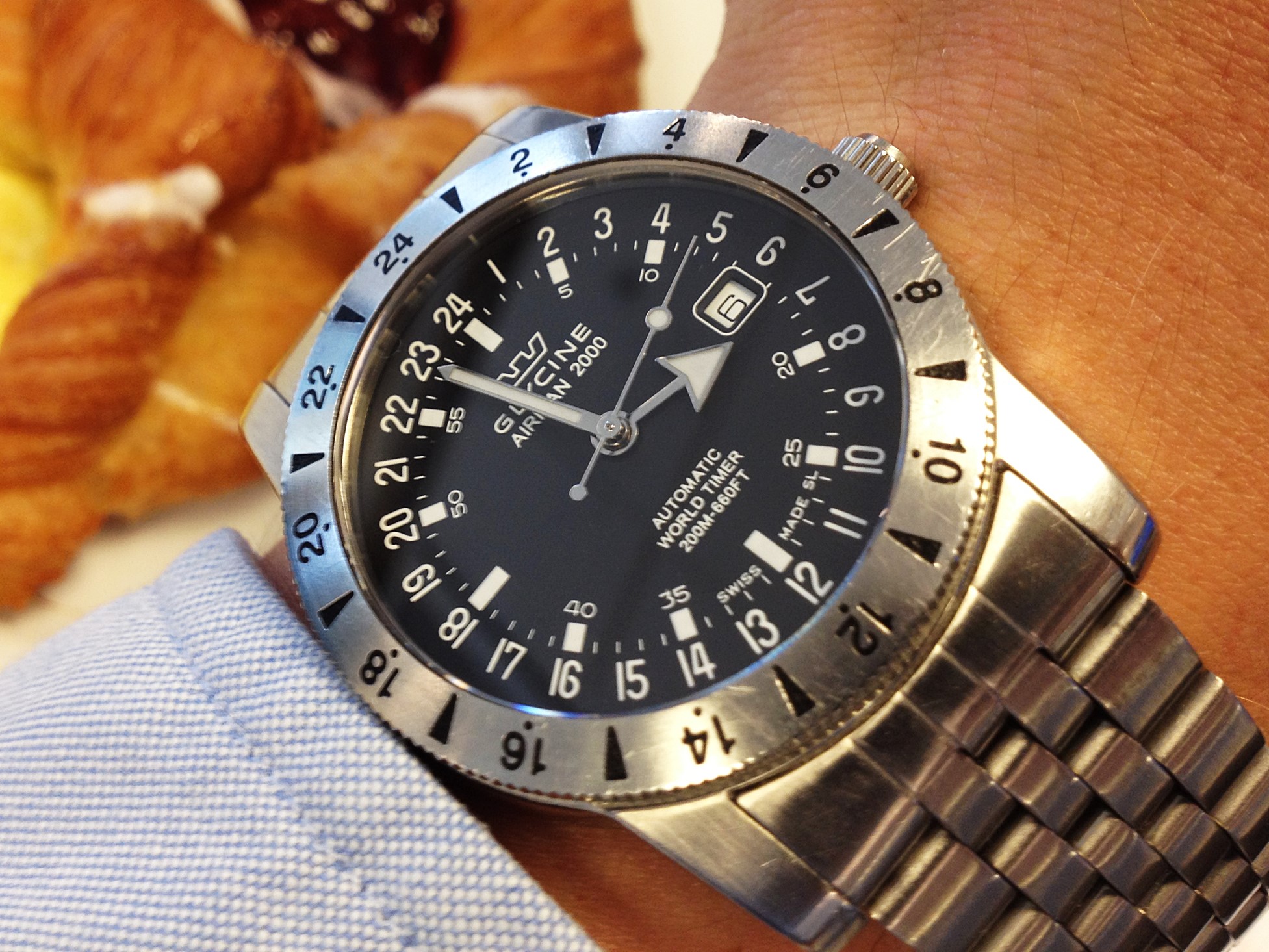 Breakfast at work.
© All pictures by a Watch Flipper's Diary unless noted.