The time has come to present a watch from one of my most beloved brands. Let me introduce the Landsort from Sjöö Sandström. OK, so I'm from Sweden and Sjöö Sandström is a Swedish brand. Of course it makes me a little bias but honestly, Sjöö Sandström does make some incredible timepieces and the Landsort is a unique creation indeed. Landsort is an island in the Stockholm archipelago and not far from it there is an abyss measuring 459m down to the bottom; the Landsort depth – the deepest spot in the Baltic Sea.
I fell completely in love with the Landsort when a friend and I were invited to Sjöö Sandström's workshop in the old town of Stockholm. From the pictures I'd seen I was expecting something huge but I was really surprised o

ver how well it wore

with its 44mm (excl. crown) which mainly depended

on

the absence of lugs. It

i

s thick but just thi

ck

enough

to not

give it any

irregular

proportions. During the Q&A I couldn't help asking why they didn't flip the case 180 degre

e

s to make it with the crown on the left side instead; a destro version. You can't avoid

noticing

that the crown is

a rather large detail

and when being worn on the bracelet it's going to torture your wrist. I tried to put it in the nicest way, without being too disrespectful of their newly launched watch, that IF they actually were aiming on making a proper dive watch they should have built it with the crown on the left side. All I got back was "Oh, do you think that would be a good idea? We haven't really thought of that."
Six months later another Landsort was released. The D1. And guess what? It had the crown on the left side…
Finding a used Landsort so close to the release date back in the summer of 2012 was close to impossible. But then suddenly a friend (who had another friend, who had a friend,

who had a friend, who

apparently

knew someone at Sjöö Sandström), who didn't even knew I was interested in the Landsort, asked me during a watch get-together,

if I by any chance would be interested in

taking over

this new dive watch he'd just bought but wasn't very fond of, which just happened to be the Landsort. A crazy coincidence indeed!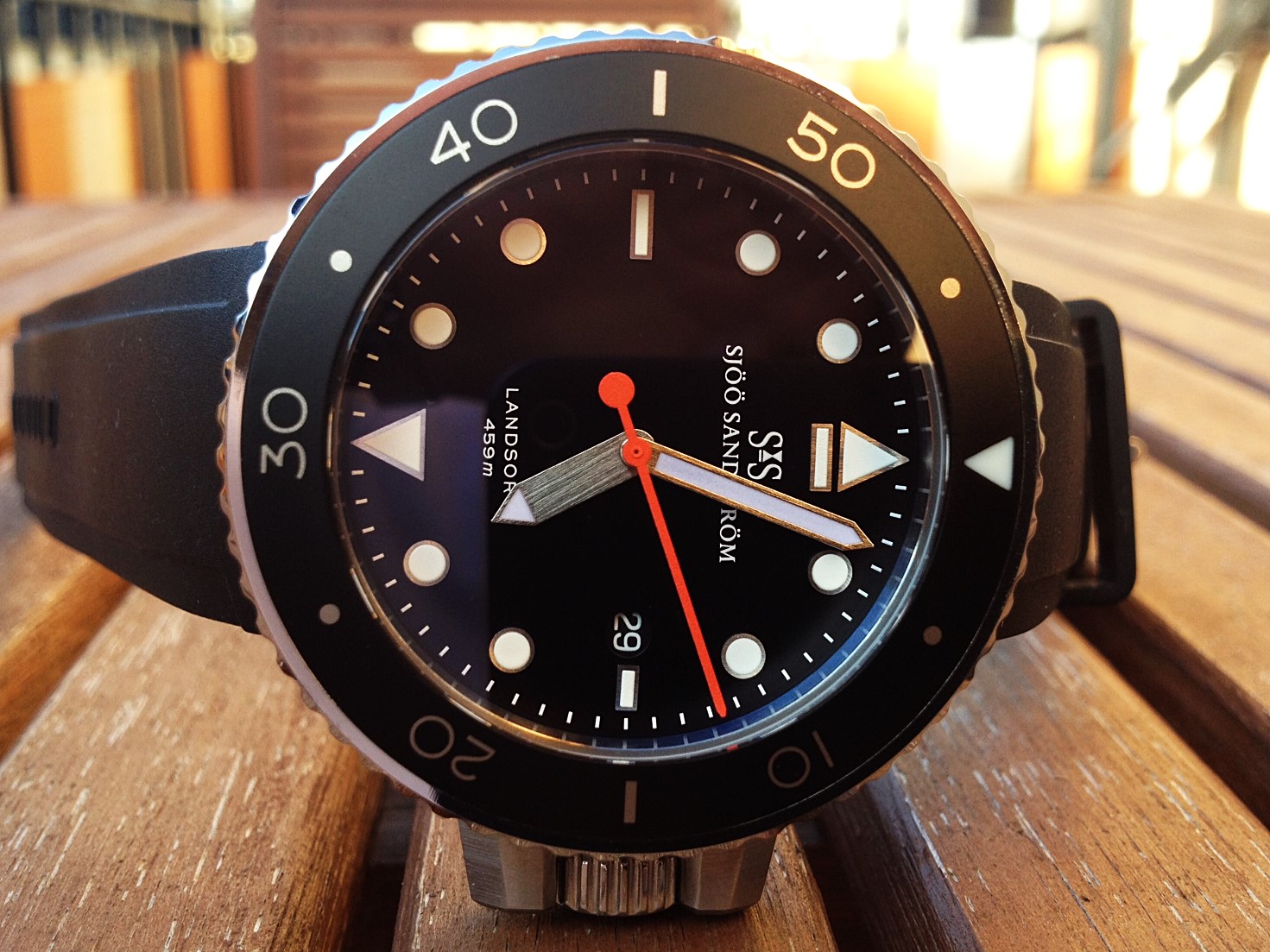 See that rectangle under the 12 o'clock marker? A good example of a visual detail that wasn't centered.
It had a very low serial number which was fun but after a while I got a little suspicious. There were so many details that weren't precise. What was this? A prototype? Some of

t

he lume markers weren't cent

ered

and the bezel felt really awkward to turn. If I'm not completely mistaken it even had 58 or 59 clicks instead of 60. But fine, perhaps I could live with those

deviations.

I figured it still might be kind of cool to have one of the first ones made

and

especially if it had some minor production er

rors

. Perhaps

this was

a future gem?

B

ut what I couldn't cope with was the horrible lume quality. Was this a fucking joke or what? The lume was almost nonexistent. I was expecting this piece to fire up like a Seiko and if not it would at least

glow

as bright as any other watch with C3 luminova. Boy was I mistaken or what. The indexes might as well have been painted with ordinary white paint. I was almost beginning to suspect I was holding a fake in my hands. It had to go. No question about

it.

I sold it with the hope of someday buying another one were all those mistakes had been adjusted.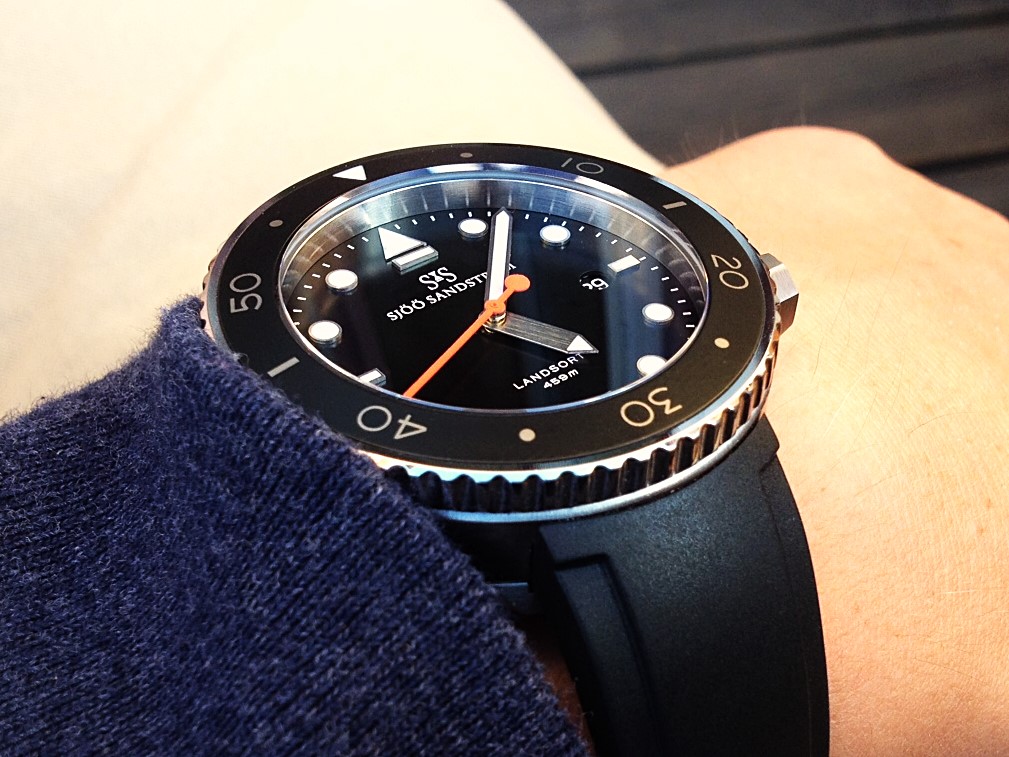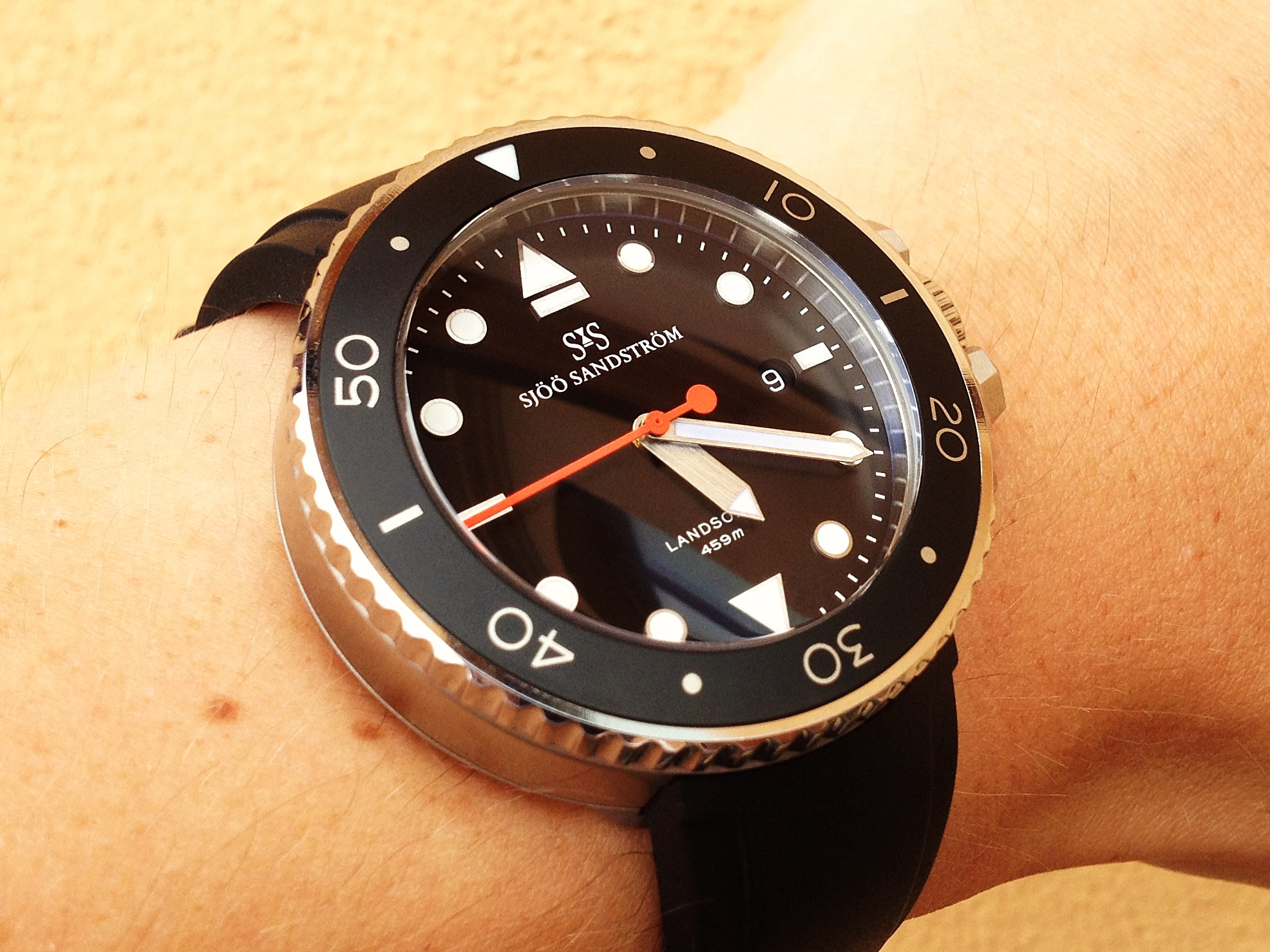 I hate being so negative about something so beautiful but I have to express my sincere and honest

thoughts

or this blog would be worthless and be just like any other blog reviewing watches. I can only hope that Sjöö Sandström use this information to create a better product for their dedicated fans to enjoy and love in the future.
© All pictures by a Watch Flipper's Diary unless noted.