Being a Seiko-fan it's a wonder I haven't been more active on forums like The Seiko and Citizen Watch Forum (SCWF). I've only used it as a source of knowledge but haven't participated in any discussions. But in August 2012 I came across this SBBN013 to a very reasonable price in their for

sale section. It was complete with box and papers and located in the UK. I figured I was already too late to grab it and even if I wasn't the seller probably would prefer to sell it to some well know SCWF-member instead of me with an almost none existing post count. But I was lucky this time and I got to buy the SBBN013, also referred to as the Darth Tuna.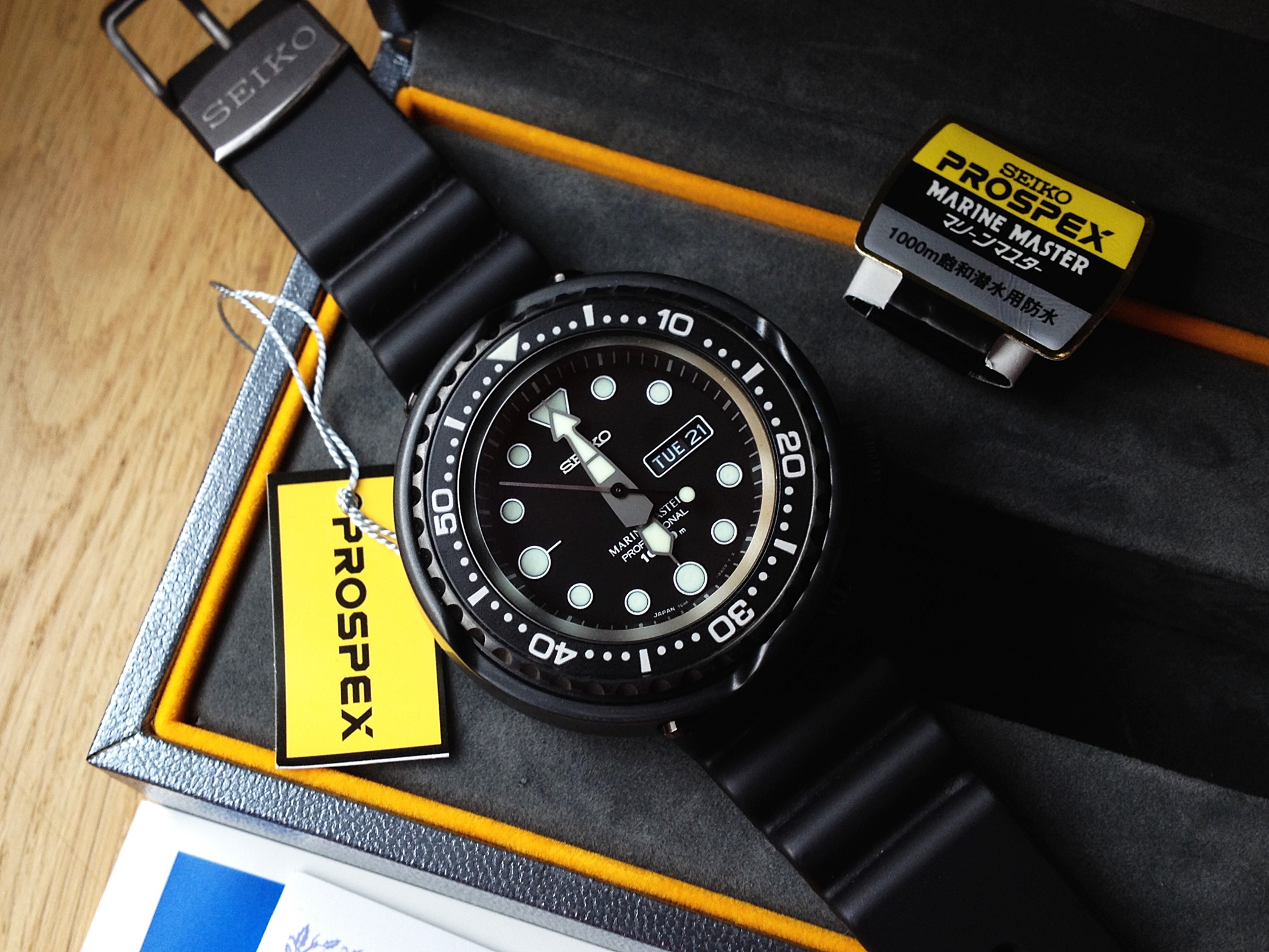 #144 - The Seiko SBBN013.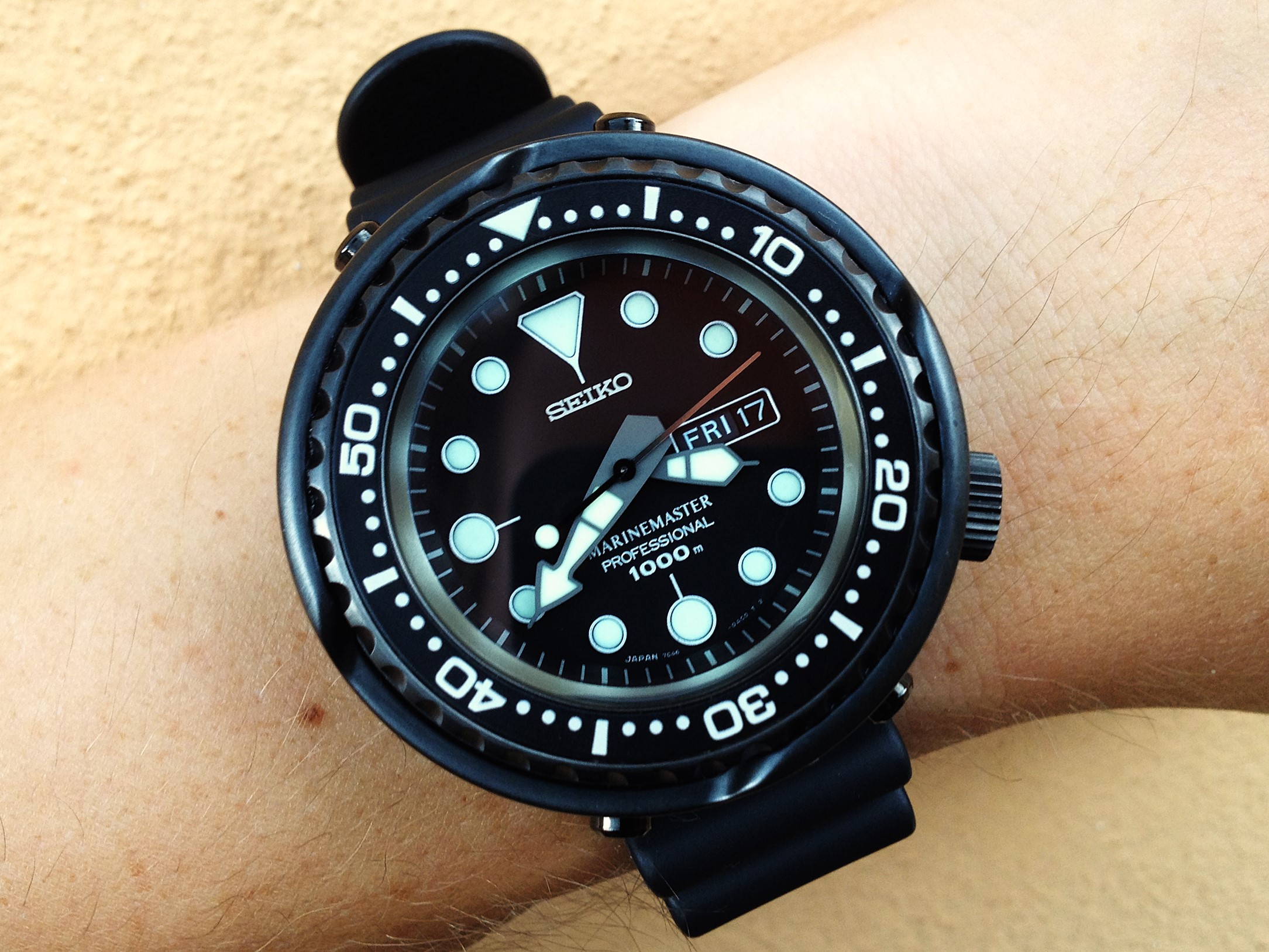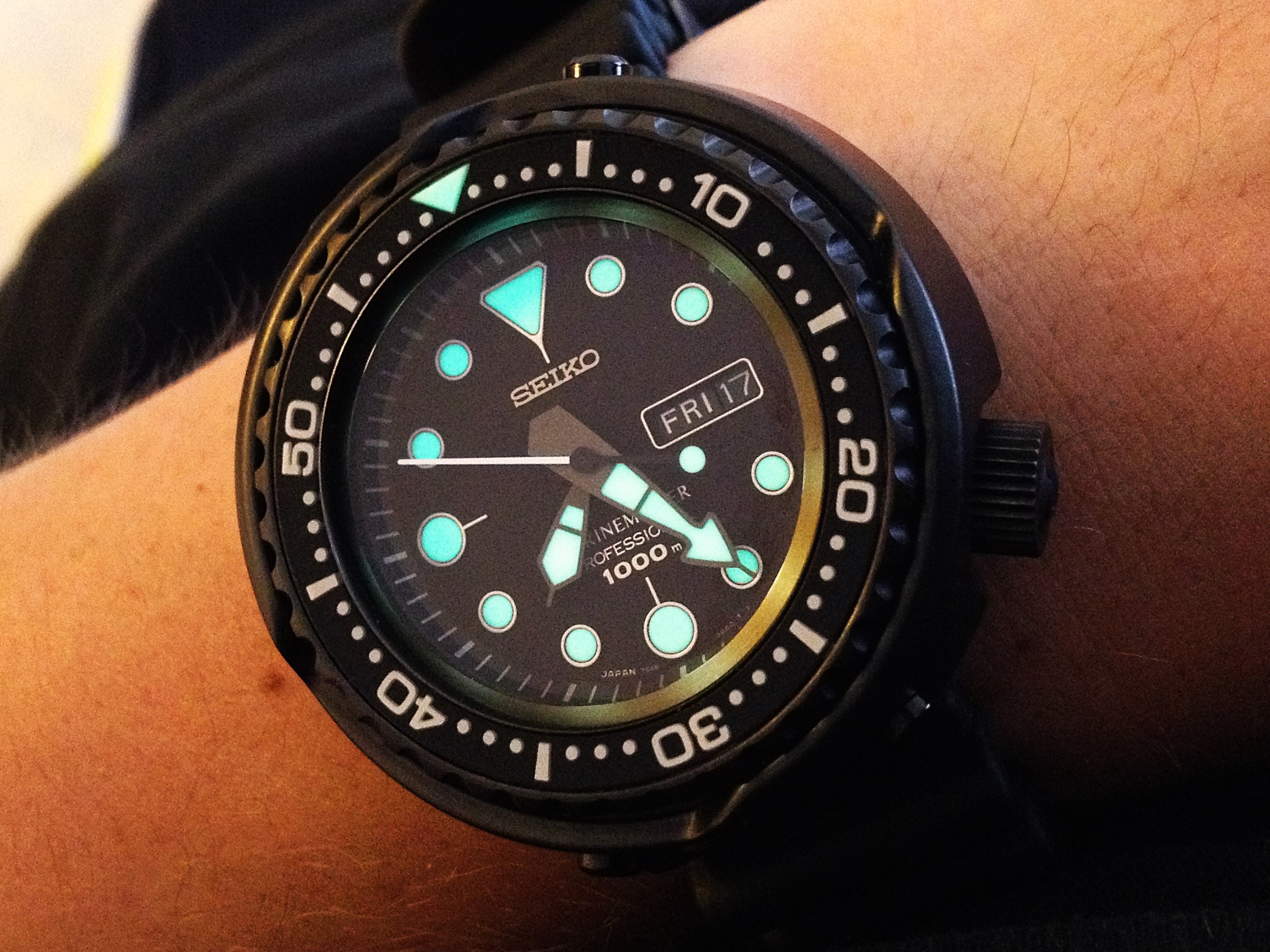 Glowing lume in daylight. Impressive!
I just love the quartz Tuna's. They are amazing watches for diving! This one was the biggest Tuna I'd had so far but it was still very wearable. I particularly loved the

large

gray hands and the lume was of course marvelous. But then I got scared. I don't remember who it was but someone told me to be careful about not hitting the ceramic shroud into anything hard or it might crack straight through. I found a couple of pictures of cracked shrouds and it didn't look too funny. So my new favorite tool watch turned out to be less toolier than I thought it was. What could I do? That didn't work for me. I later discovered that I could have switched the ceramic shroud to a plastic one

but I wonder how good it would have looked.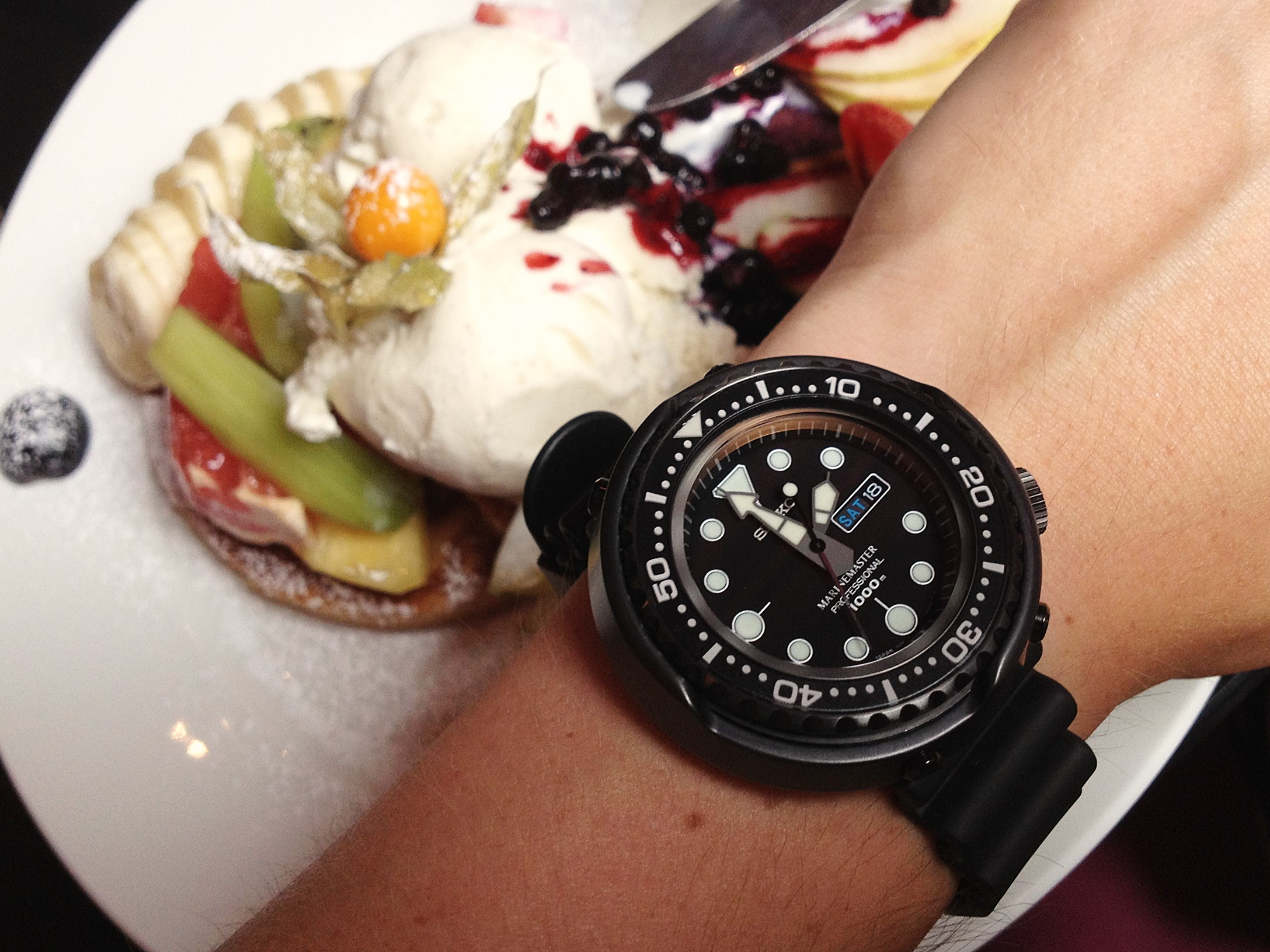 Having pancakes for breakfast at Café Foam in Stockholm

.
© All pictures by a Watch Flipper's Diary unless noted.