So it finally happened. It was the end of August 2012 and I had saved up

enough money to buy the long wished-for, almost mythical, Rootbeer. It felt even more unreal to put this one on the wrist compared to when I got the Sea-Dweller. This was something else. It was Clint and I and I felt like a badass. It also matched my wife's watch which was fun. A little cheesy perhaps, sure, but what the hell. The crazy things you do for love!
I loved wearing the Rootbeer. It caught a lot of attention, which I initially liked, but sometimes it was the wrong kind of attention. In a group of non-watch enthusiasts people only saw gold and Rolex but while being among my own kin it was seen as a beautiful specimen of a quite unusual Rolex. I loved that it had the jubilee and not the boring oyster bracelet. The watch was a full set A-series from 1999 in superb condition and had the Swiss-only luminova dial. Even though it looked stunning it was horrible to take photos of. The dial print either got blurry or it didn't show at all because of the glare from the sunburst dial.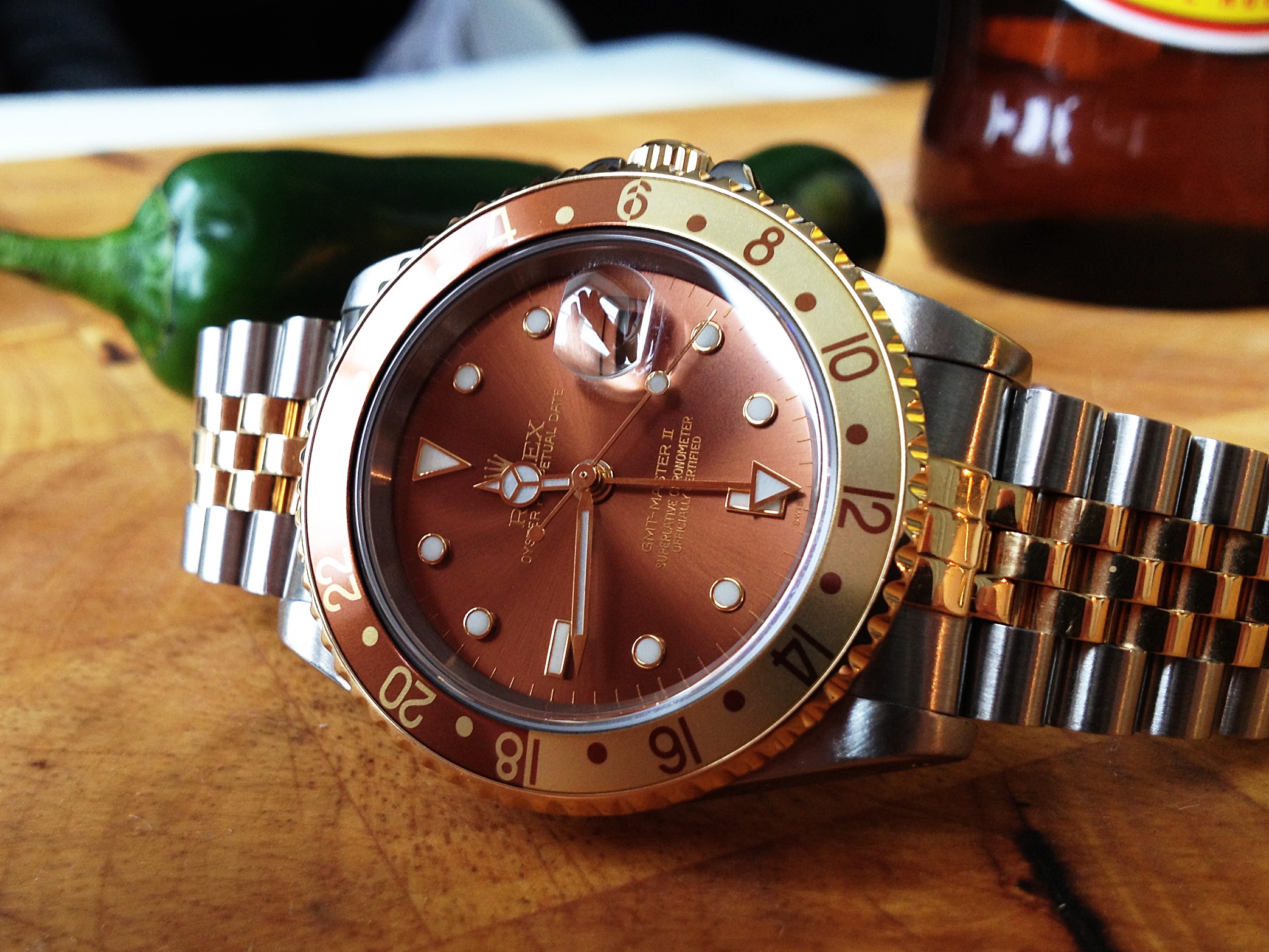 #145 - The Rolex GMT-Master II ref. 16713.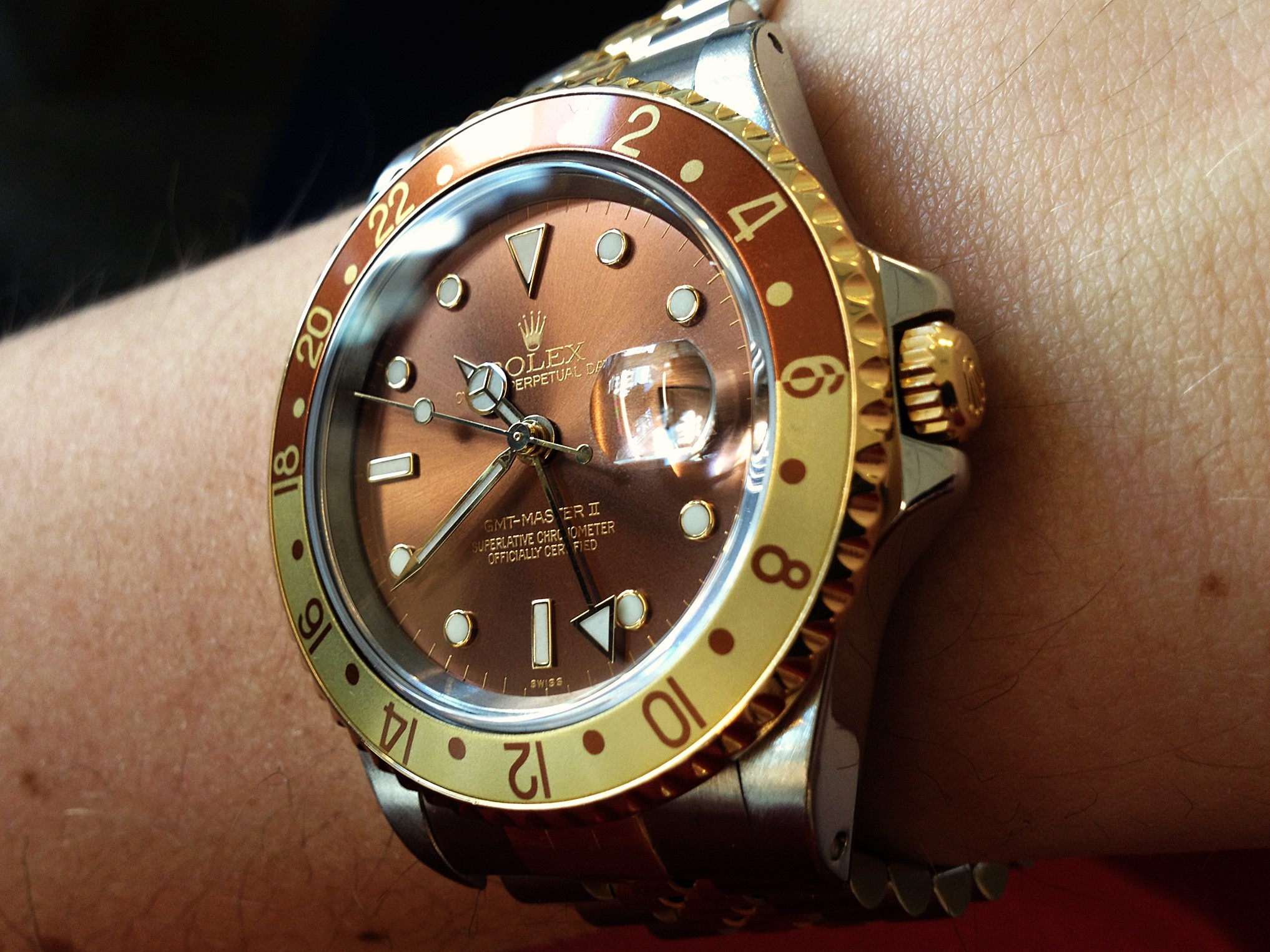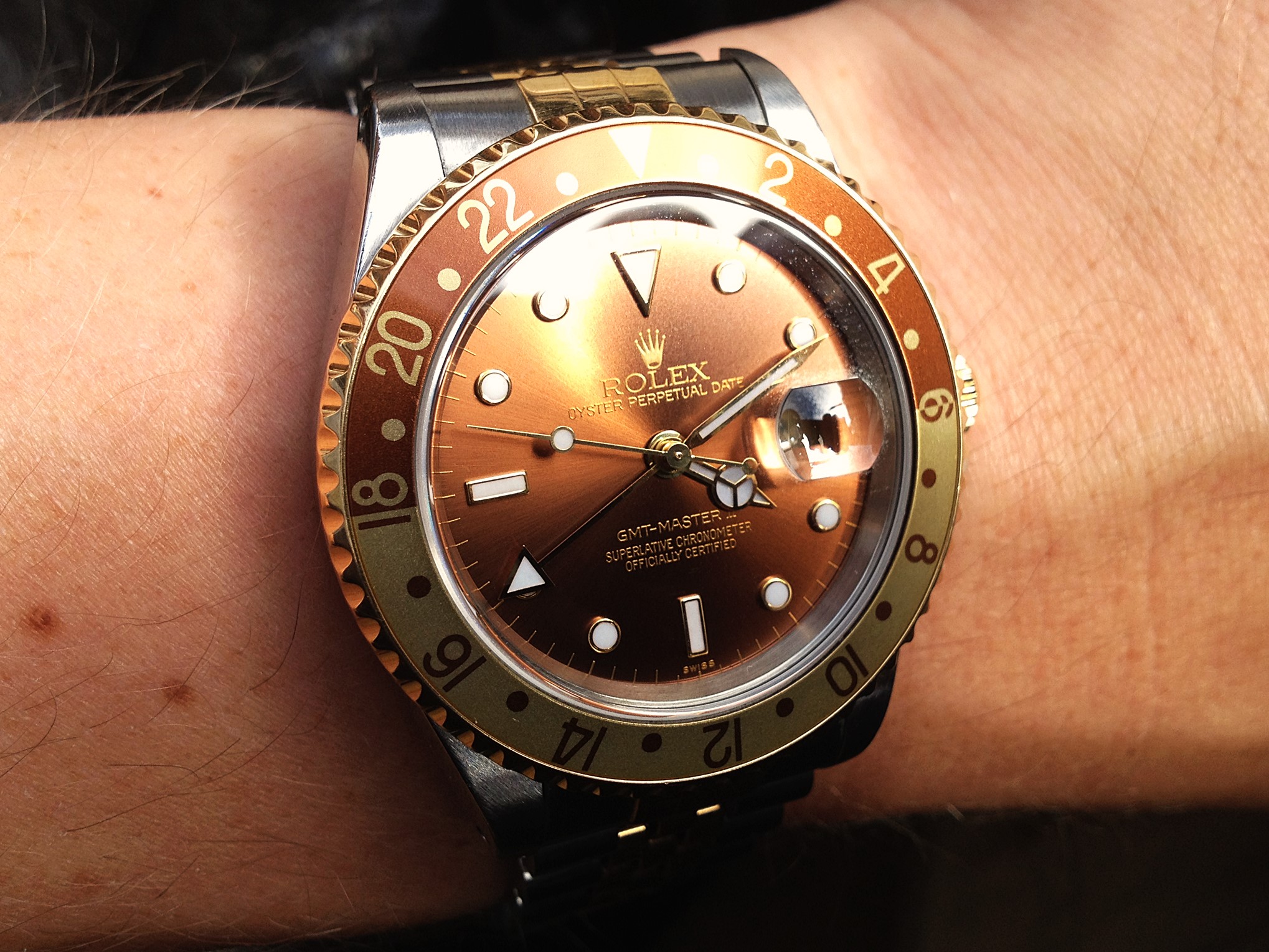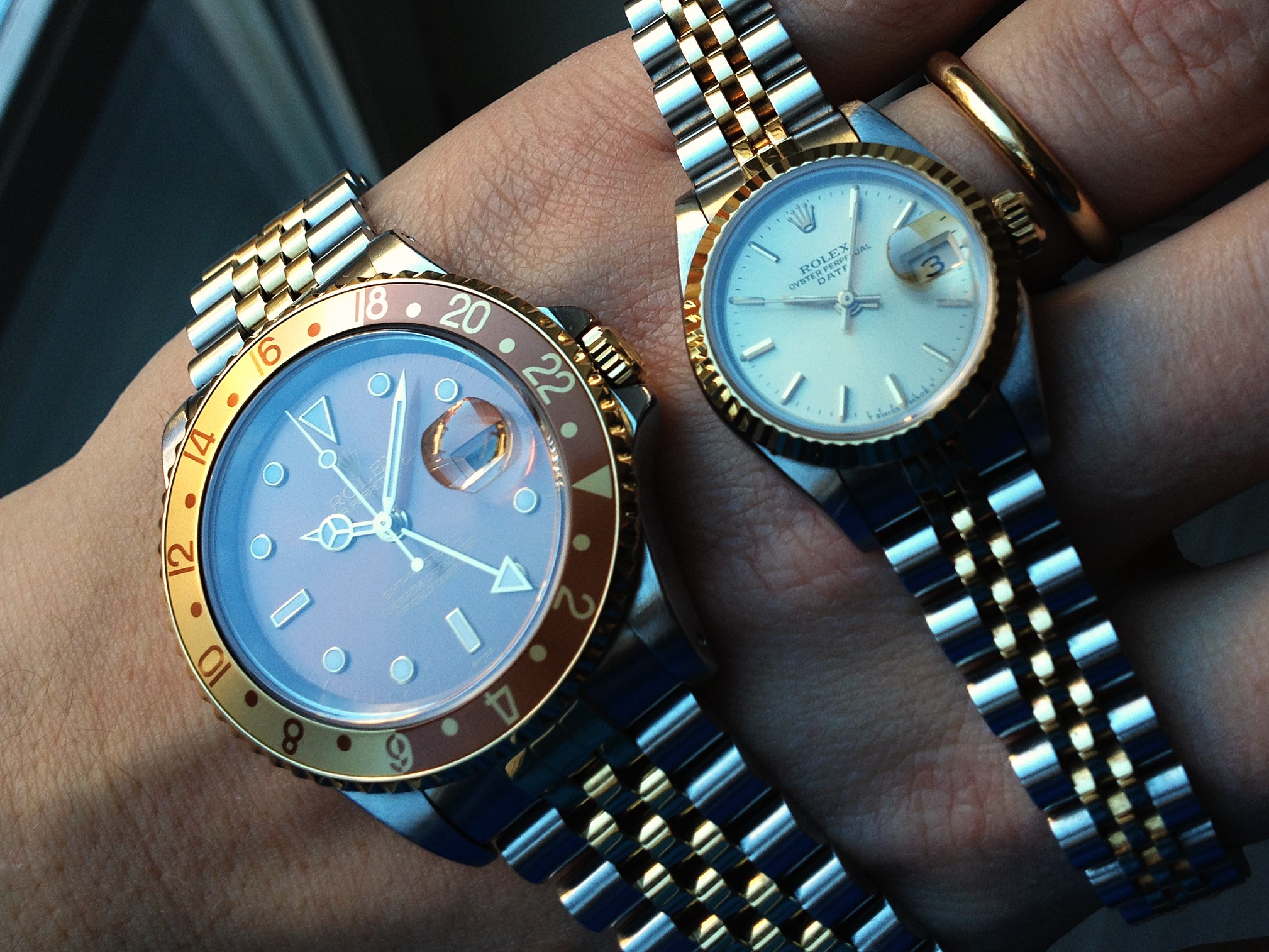 Matching watches!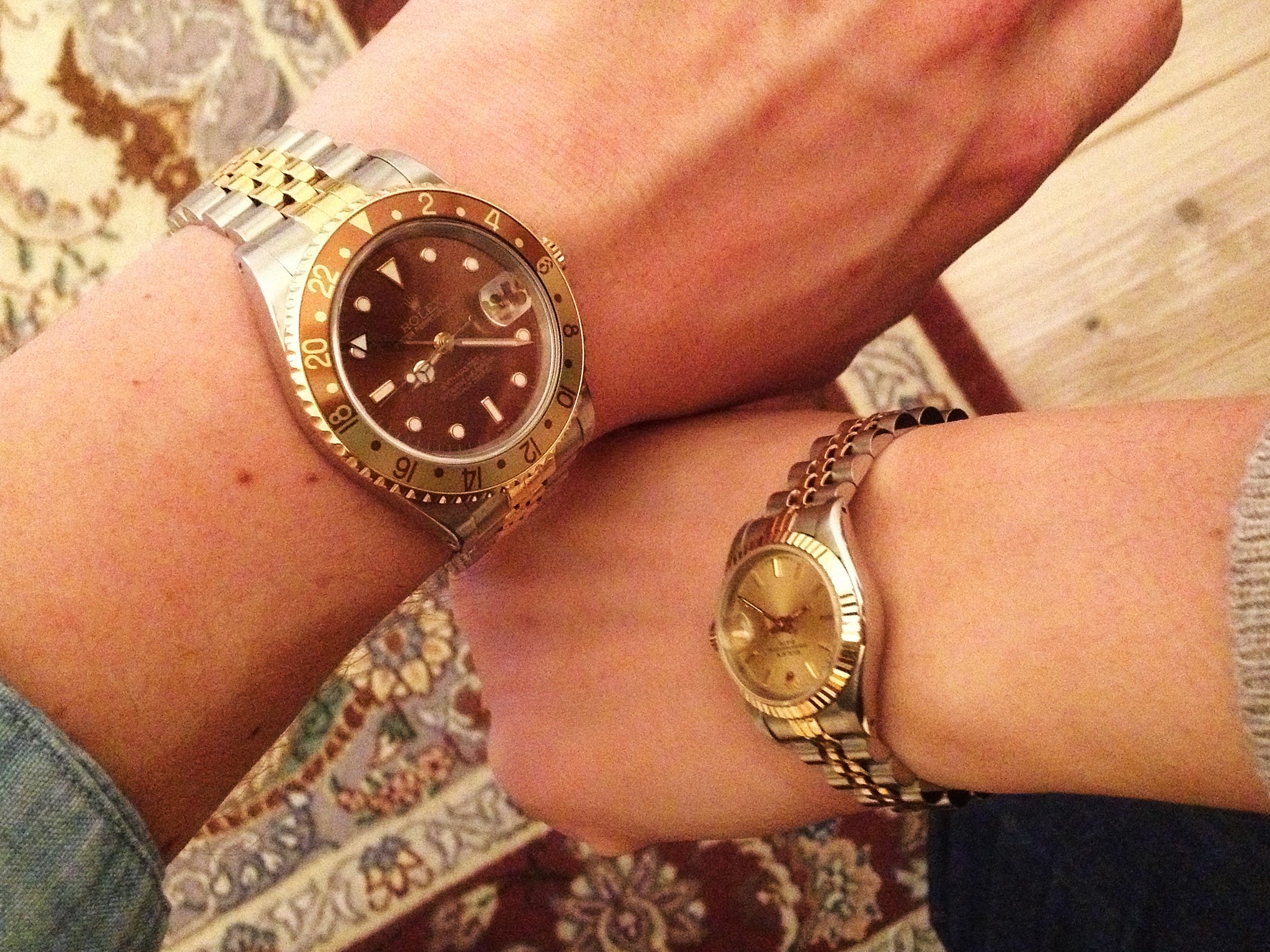 My dear friend Sebastian turned out to be just as in love with the Rootbeer as I was and when he said he wouldn't hesitate to buy it I instantly suffocated my feelings for it and saw only money in the bank. I was also about to make a quite expensive fishing trip and figured a little extra cash could come in handy. So I sold it after owning it for about two months but on one condition; that I was going to be offered to buy it back for the same price if he ever decided to sell.
In February 2013 Sebastian wanted to upgrade his GMT to a newer GMT-C and I couldn't stand the thought of it being worn by anyone else so I just had to come up with the money no matter what. I sold every watch I had to finance it and I loved it from the second it was mine again. We enjoyed another couple of good months until I once again decided it was time to go separate ways. I actually never thought I was going to lose any money on this watch but I ended up losing $50. It stings a little to know I easily could have sold it today for twice the value it had back then.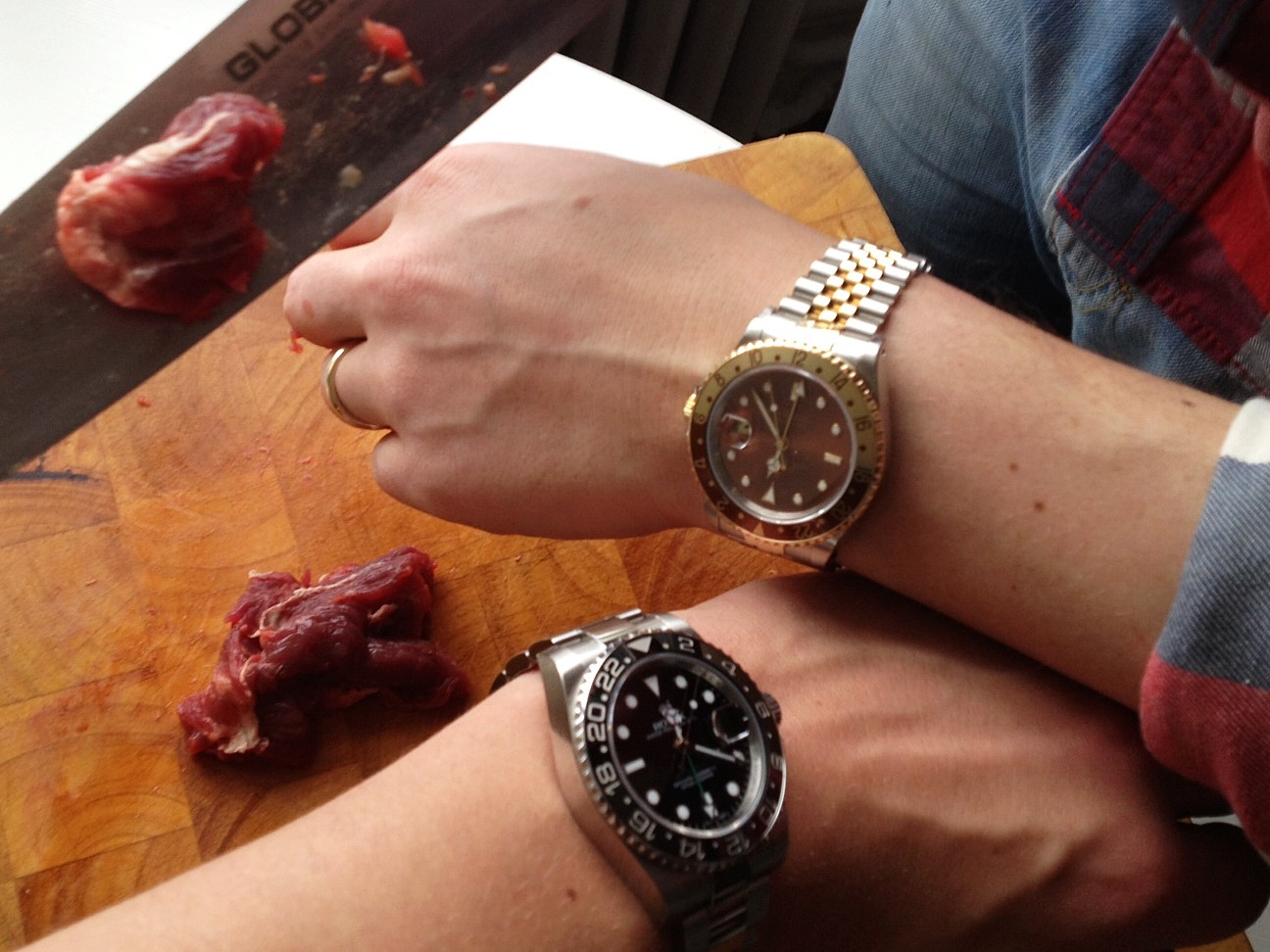 Chopping up some meat for a chili stew together with Sebastian.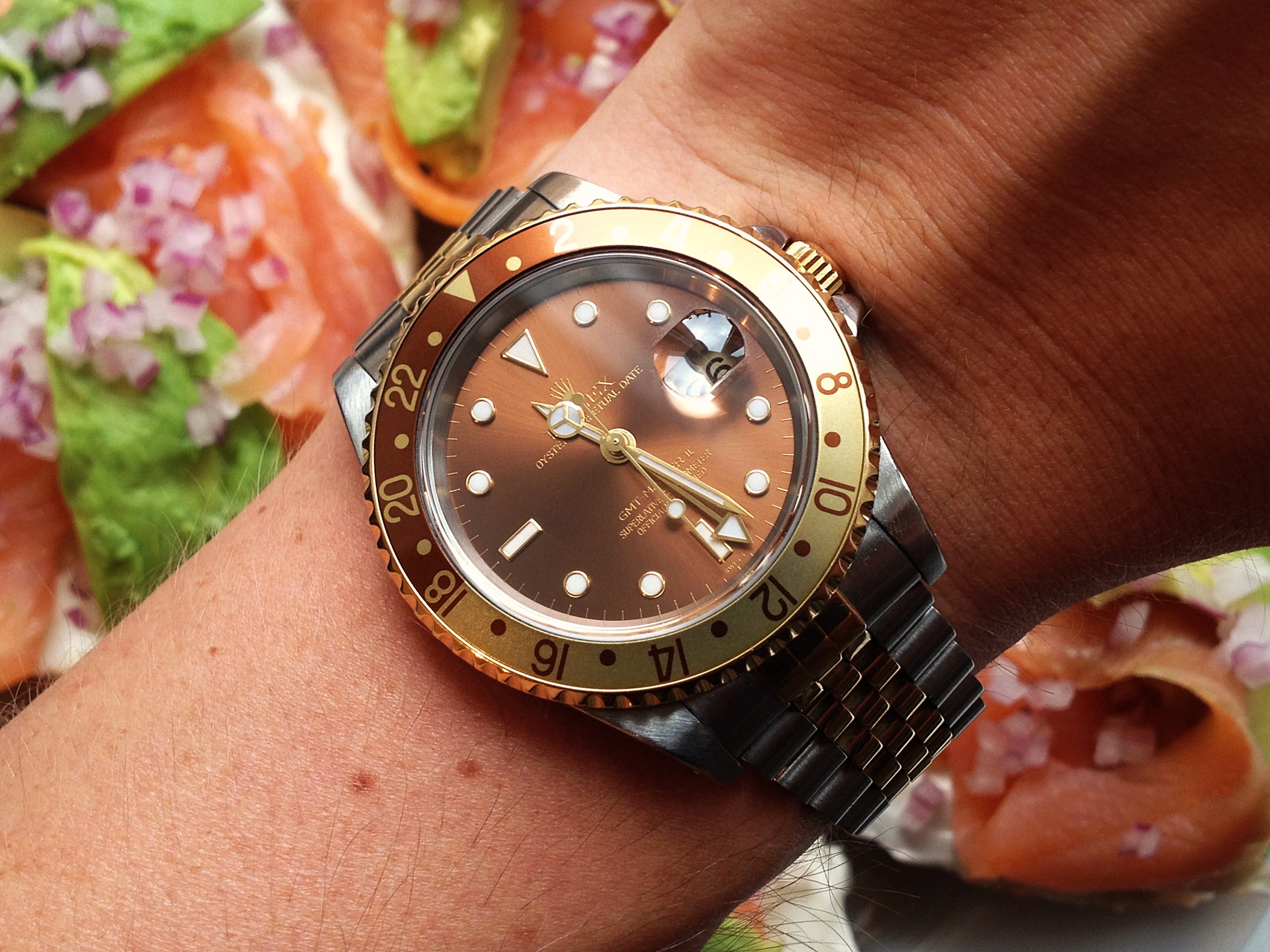 Salmon, avocado and cream cheese bagels for breakfast. Yummy!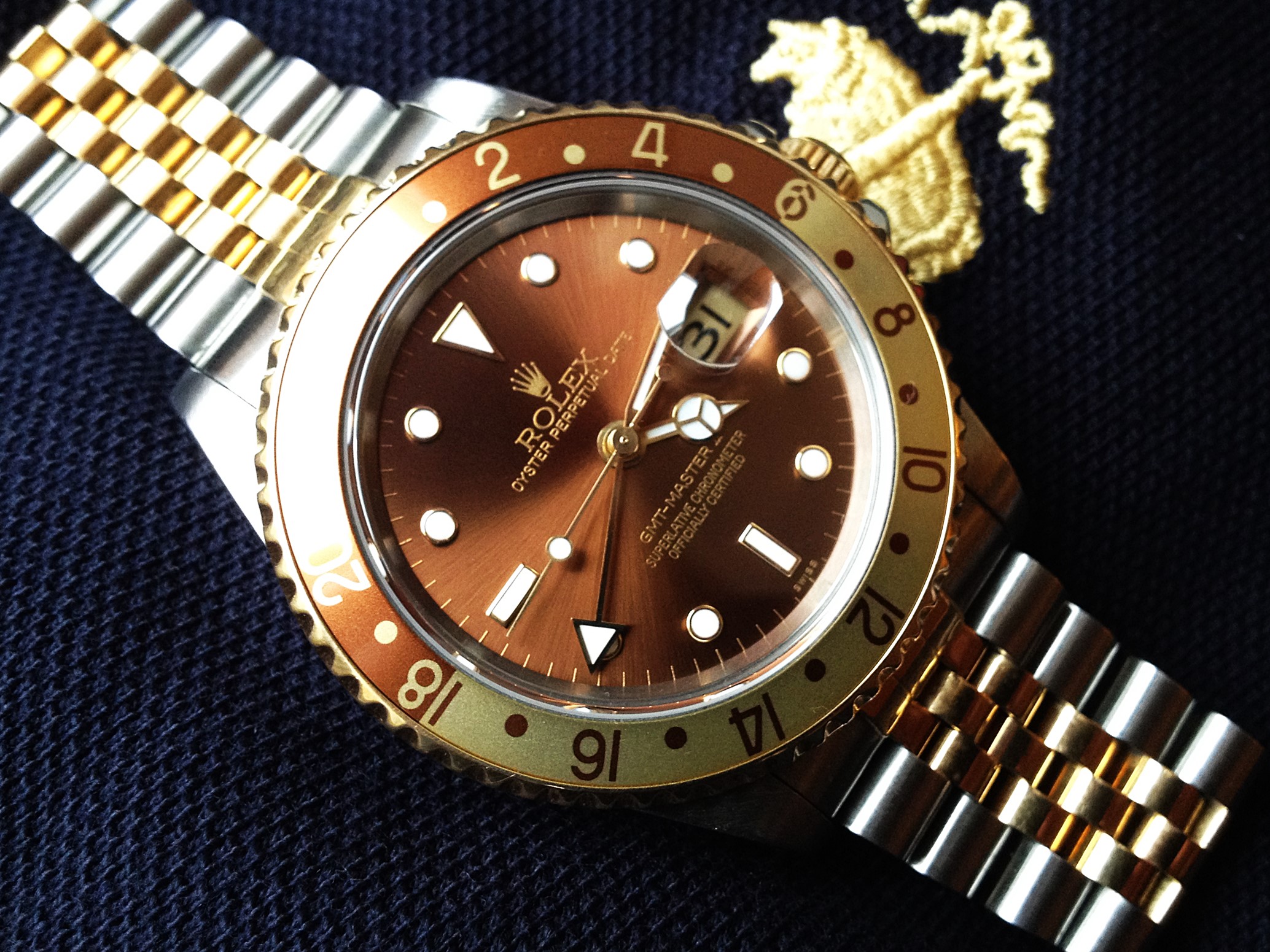 Matched well with my Brooks Brothers wardrobe.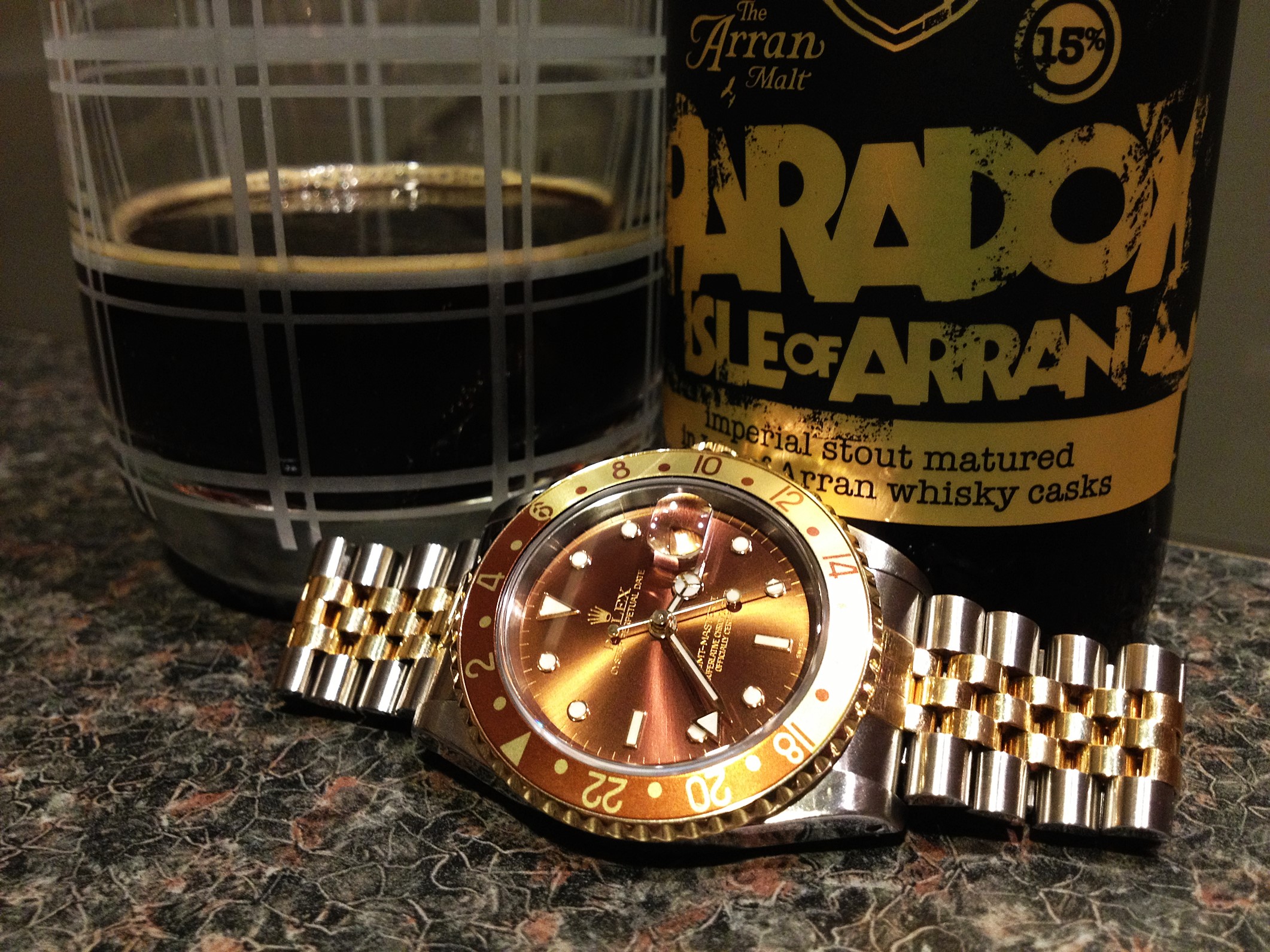 How about some Paradox from Brew Dog?
The GMT-Master II 16713 was a turning point in my watch flipping history. It made me realize I'd strayed too far from what I enjoyed the most; well-built and reasonably priced

dive

/

tool

watches.

© All pictures by a Watch Flipper's Diary unless noted.