I bought this medium sized quartz diver new back in July 2012 directly from the Squale official webstore. I just had a look in the webstore and was

amazed

to see that Squale still have all those NOS-watches in stock for sale. They either have a shitload of old parts or they don't sell these watches at all. The 38mm case is similar (if not the same) as the old Heuer and Tag Heuer 1000-series which today are popular collector's items. I'm surprised not more people pick this model up

instead.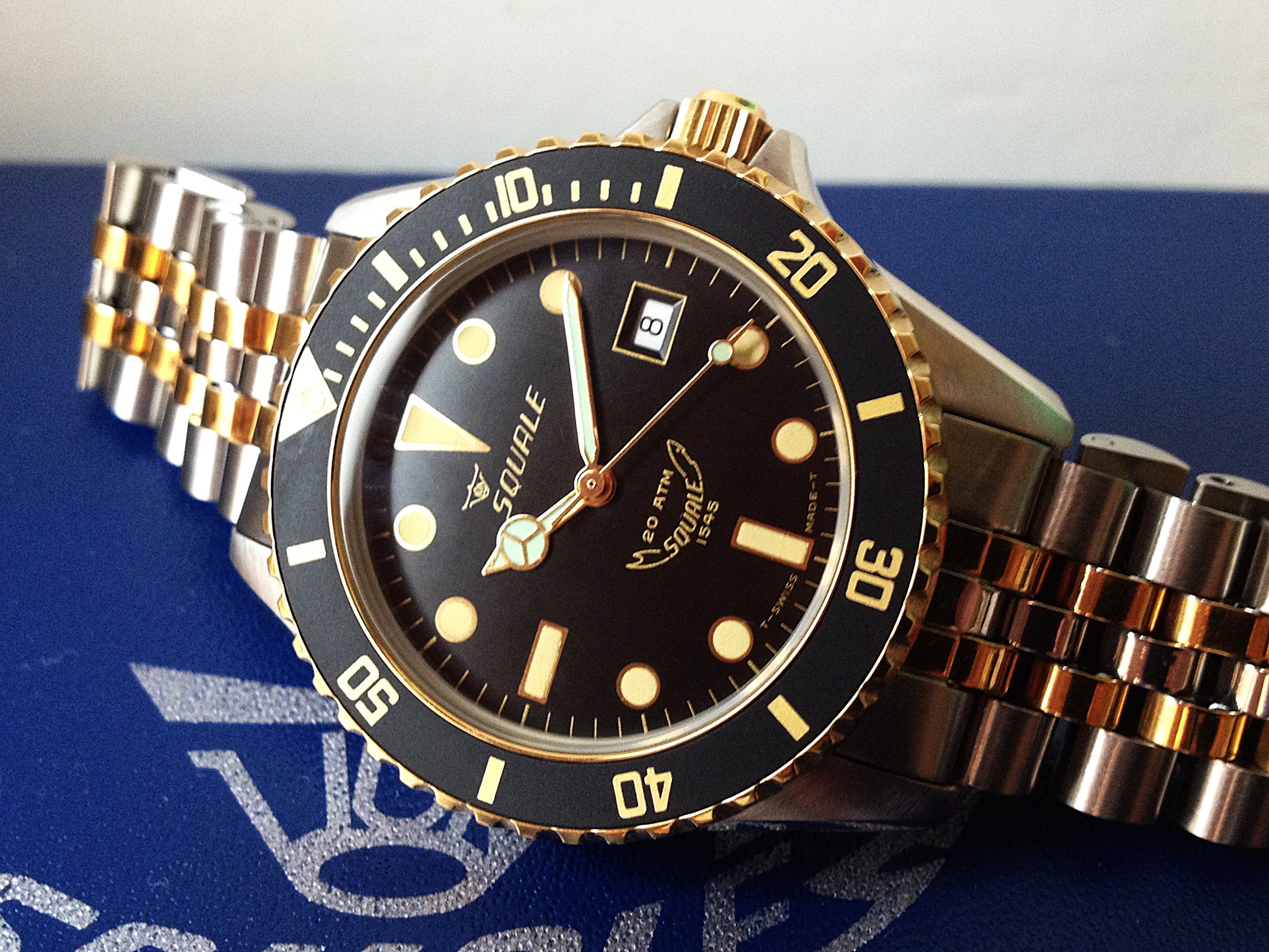 #136 - The Squale 1545-058 from the Leisure-series.
The watch arrived in the classic blue Squale box. I didn't even have to put it on the wrist before I realized it wasn't for me. It was simply too small. Don't get me wrong, I can wear 36mm watches without a problem, it was its proportions that was off which made it feel small. Its edges also felt sharp, unfinished somehow, and the bezel action was the worst I've ever felt I think. To complete my dissatisfaction the color of the lume on the hands and the indexes of the dial didn't have the same tone.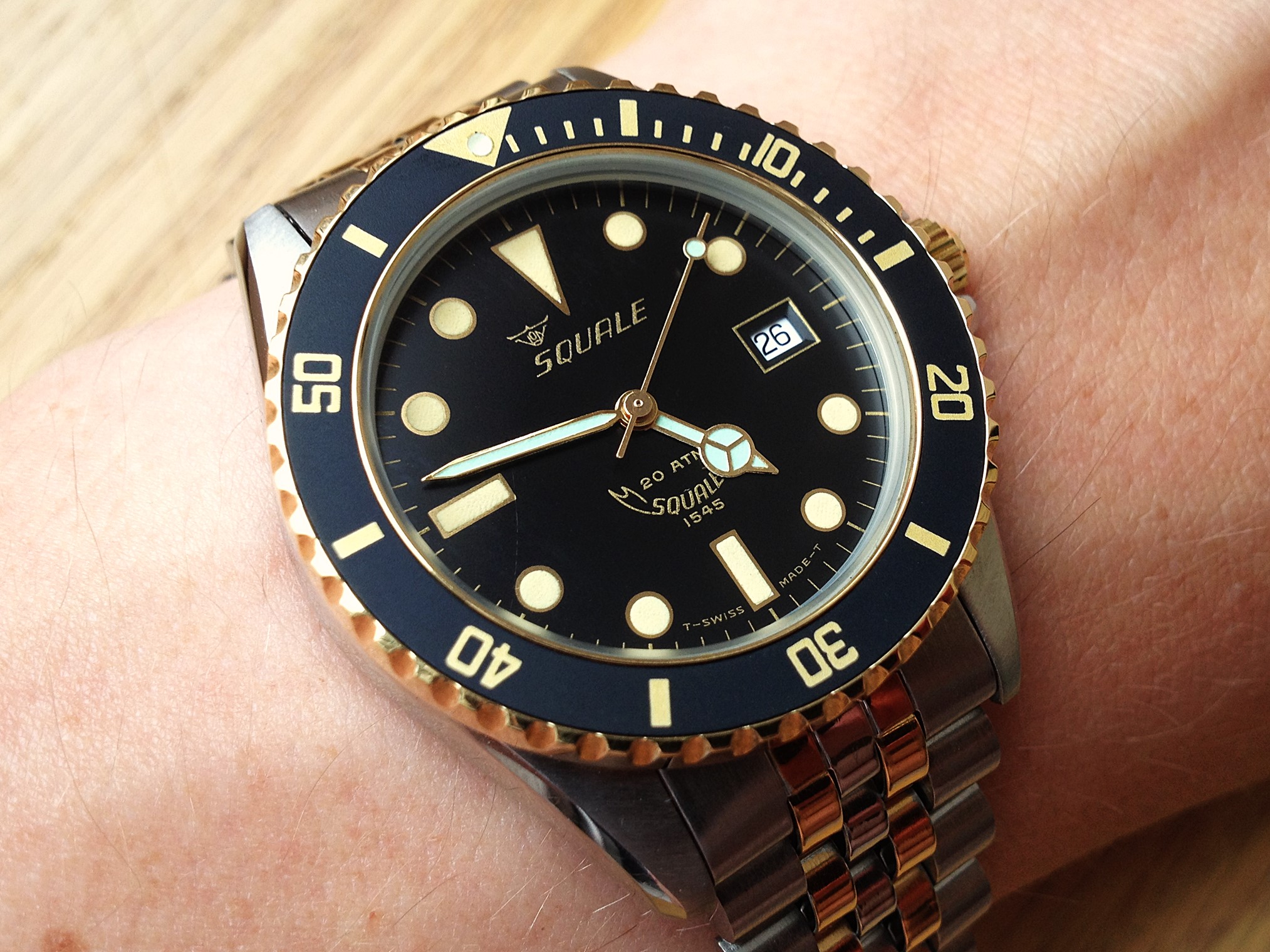 Check out the color difference of the hands and the indexes. Can't stand details like that.
I think it might be a good idea to pick up a few of the old NOS Squale's while they're still available. Some of them are quite cool and I especially like their 35mm two toned Corallo 200m which might work as a good vacation dresswatch that still could function for water sport activities. I love it that they also have the "his and hers"-versions available. They don't cost very much so adding one or two to your vintage collection could very likely pay off in the future.
Squale has a new line of 1545's (the Submariner copies) which are a joke and I wouldn't be caught dead wearing one. I can't understand why they would want to associate their classic brand with that kind of watches. Of course they want to make money but I would say Squale is on the verge of selling out too much and will risk becoming an embarrassment instead of a well-regarded watch manufacturer. I really think they're heading in the wrong direction with those watches and it's truly sad to see.
© All pictures by a Watch Flipper's Diary unless noted.