A.k.a. Sumo. I'm not sure what it has done to deserve its nickname. Perhaps it's just because it's a little fatter, rounder and bulkier compared to the Samurai? The Sumo is a member of the Prospex family and is still in production today. I bought mine in August 2010 and got a hold of one manufactured in August 2008. I didn't like the look of the bracelet and decided to get it with an additional rubber strap and went for the 20mm rubber originally made for the Marine Master 300; the SBDX001. What I really didn't like about the Sumo was that the case went up around the side of the bezel. It feels like a great place where sand would get stuck after a day on the beach. What I do like about it though is that it feels like it's well built. It gives you a solid overall impression and the case has got some nice sharp angles. It feels like the Sumo is the natural next step to take when you're done playing around with your SKX diver and is ready to move up the ladder. It measures 44mm excl. crown and is a little bigger compared to the SKX's 42mm but the depth rating is the same with 200m. The movement is a 6r15-movement which hacks and can be wound manually and according to me it runs a little smoother and more accurate compared to the 7s26.
#47 – The Seiko SBDC001 a.k.a Sumo. Here on top of the cover of the G.I.JOE original series vol. 1.1.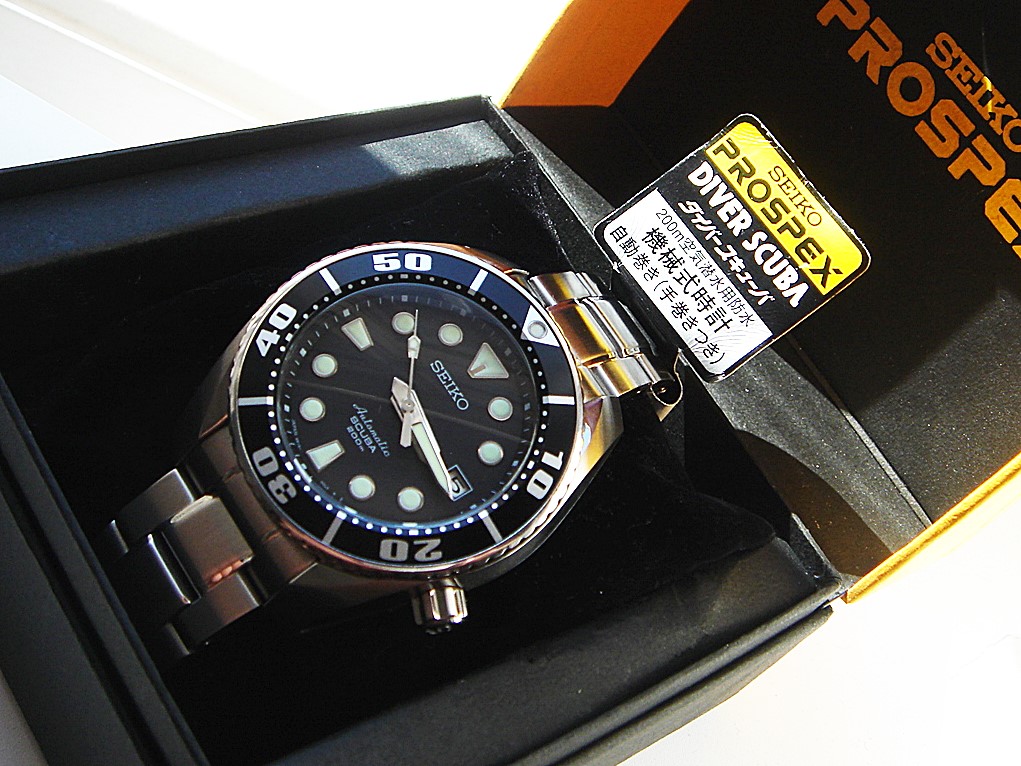 Fullset.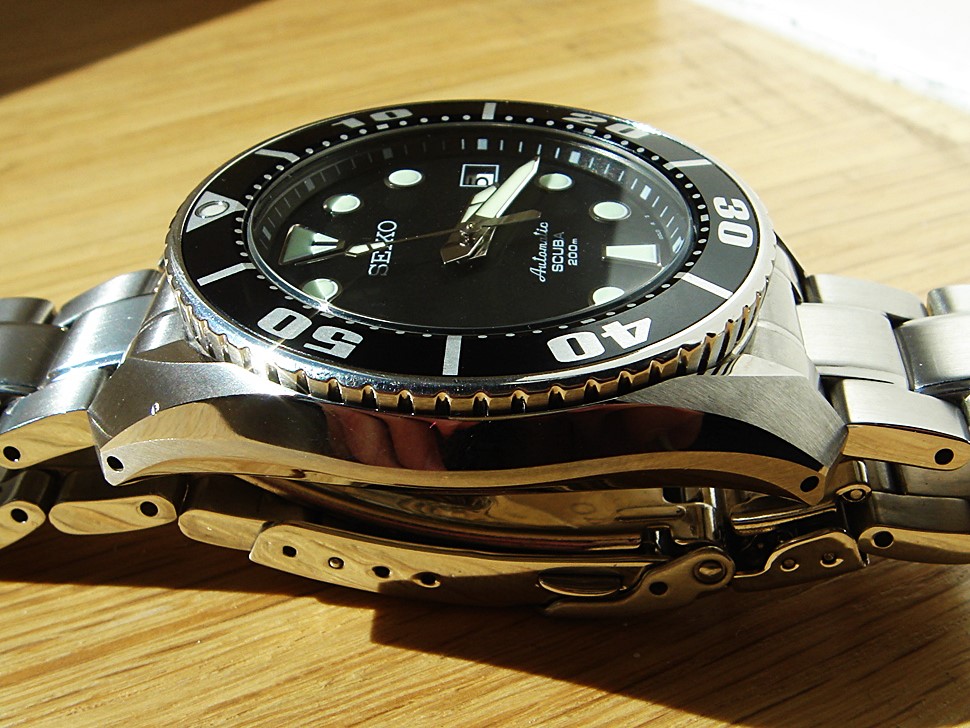 A little ding on the upper left lug.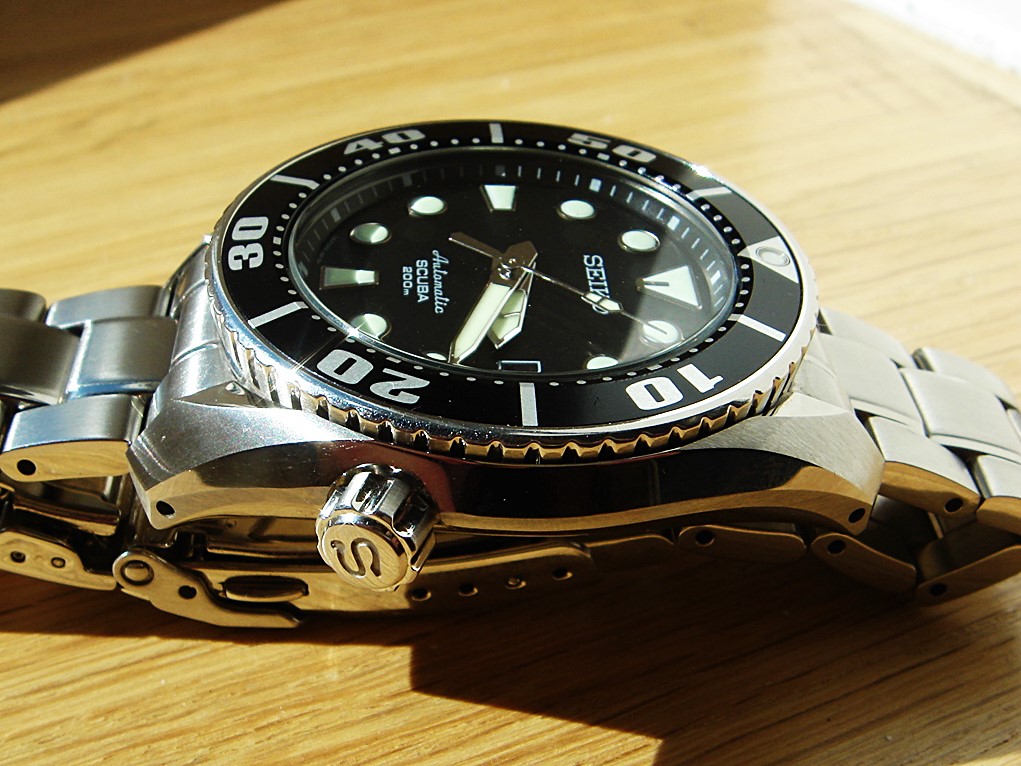 Signed crown.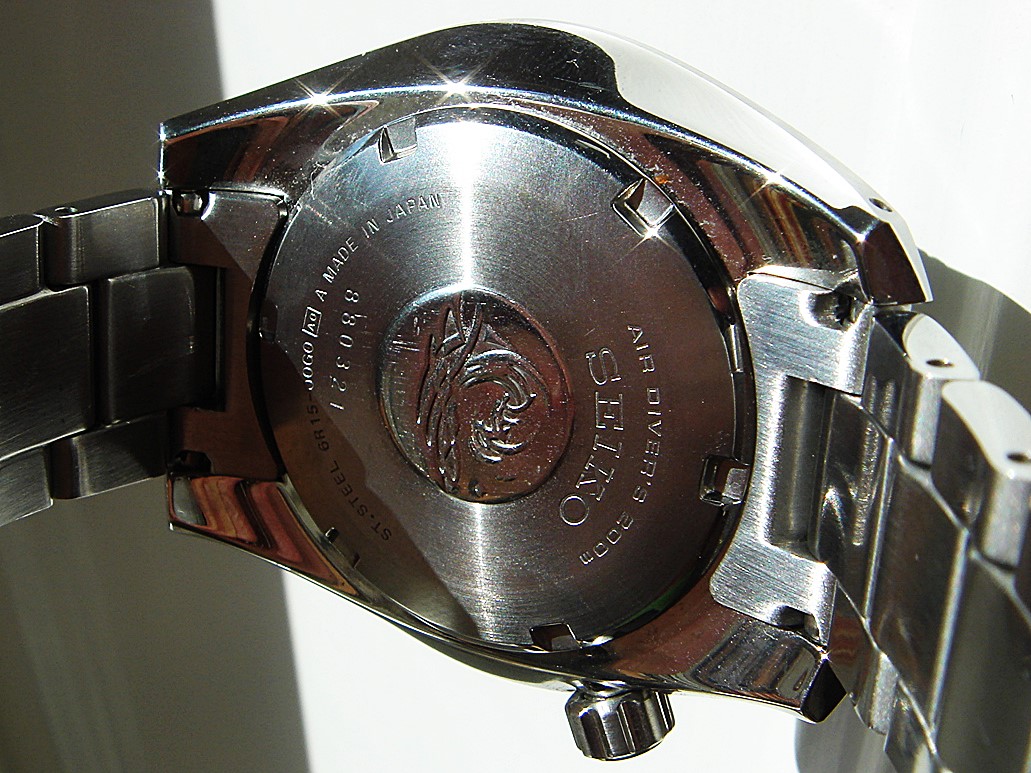 Made in August 2008.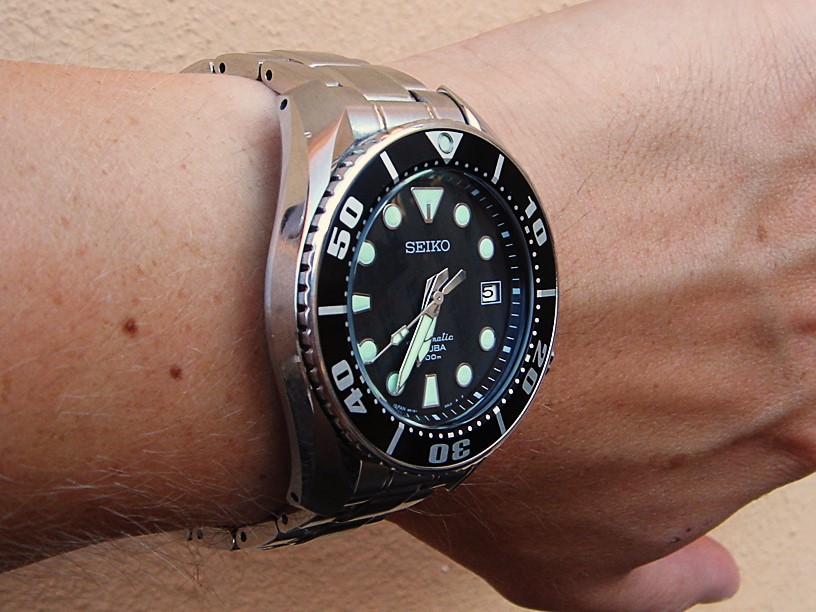 Wristshot.
I haven't had any of the other Sumo's available; the blue SBDC003 or the orange SBDC005. I have been planning to buy a SBDC003 and modify it with some MM hands and a blue MM insert from Yobokies. I think that would give it a cleaner look. There have also been some limited edition Sumo's in some other color combinations but the 001, 003 and 005 are the ones still in production.
© All pictures by a Watch Flipper's Diary unless noted.