Bought this baby directly from Silvermans in mid-March back in 2010. I had completely fallen in love with the shape of the case and the fixed spring bars. It was like a dressy toolwatch! I wore it quite a lot for two months and the ETA movement it housed inside ran really well. I think the General Service is much cooler than the CWC G10. They are quite similar in size and the dials look almost the same but the case of the General Service feels so much more retro with its smooth streamlined design. I first wore it on the grey nato it was delivered on but then switched to a blue/yellow-striped nato which gave it an even more retro look. Looked really good in my eyes.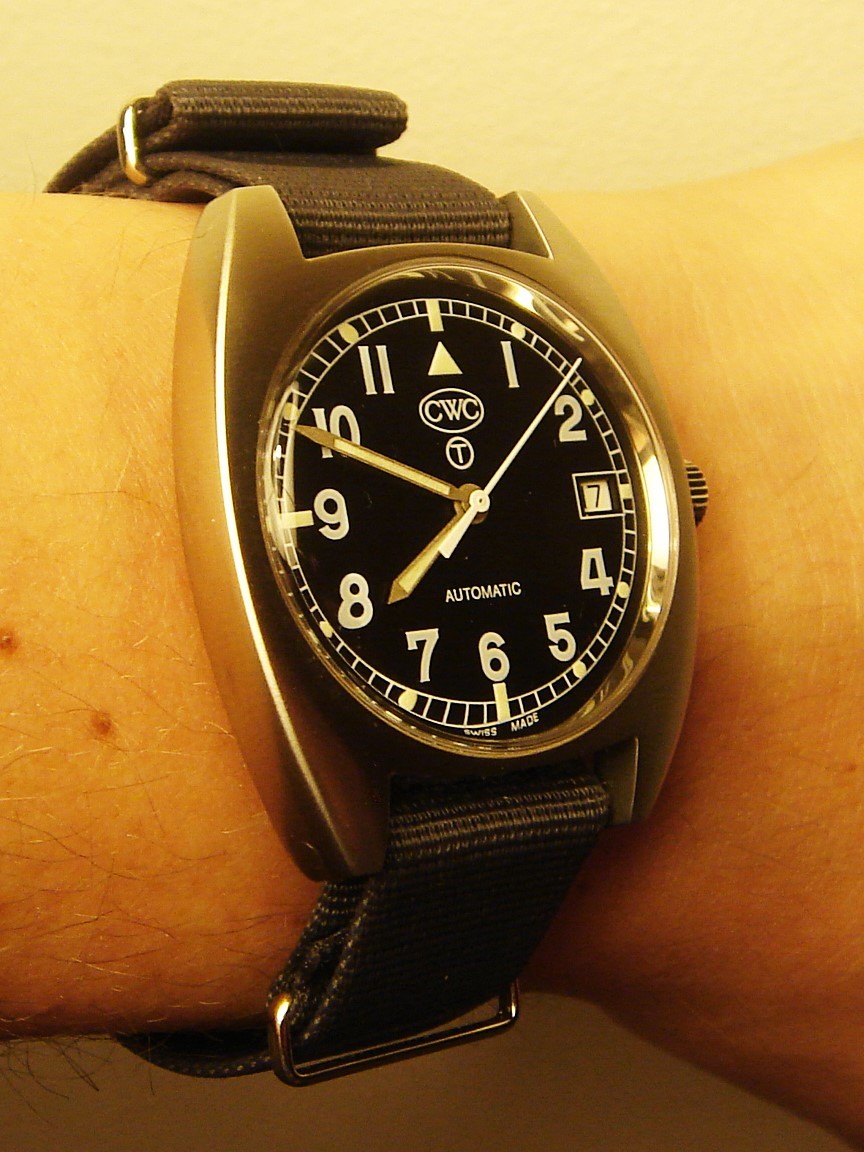 #34 – The CWC General Service on the original grey nato.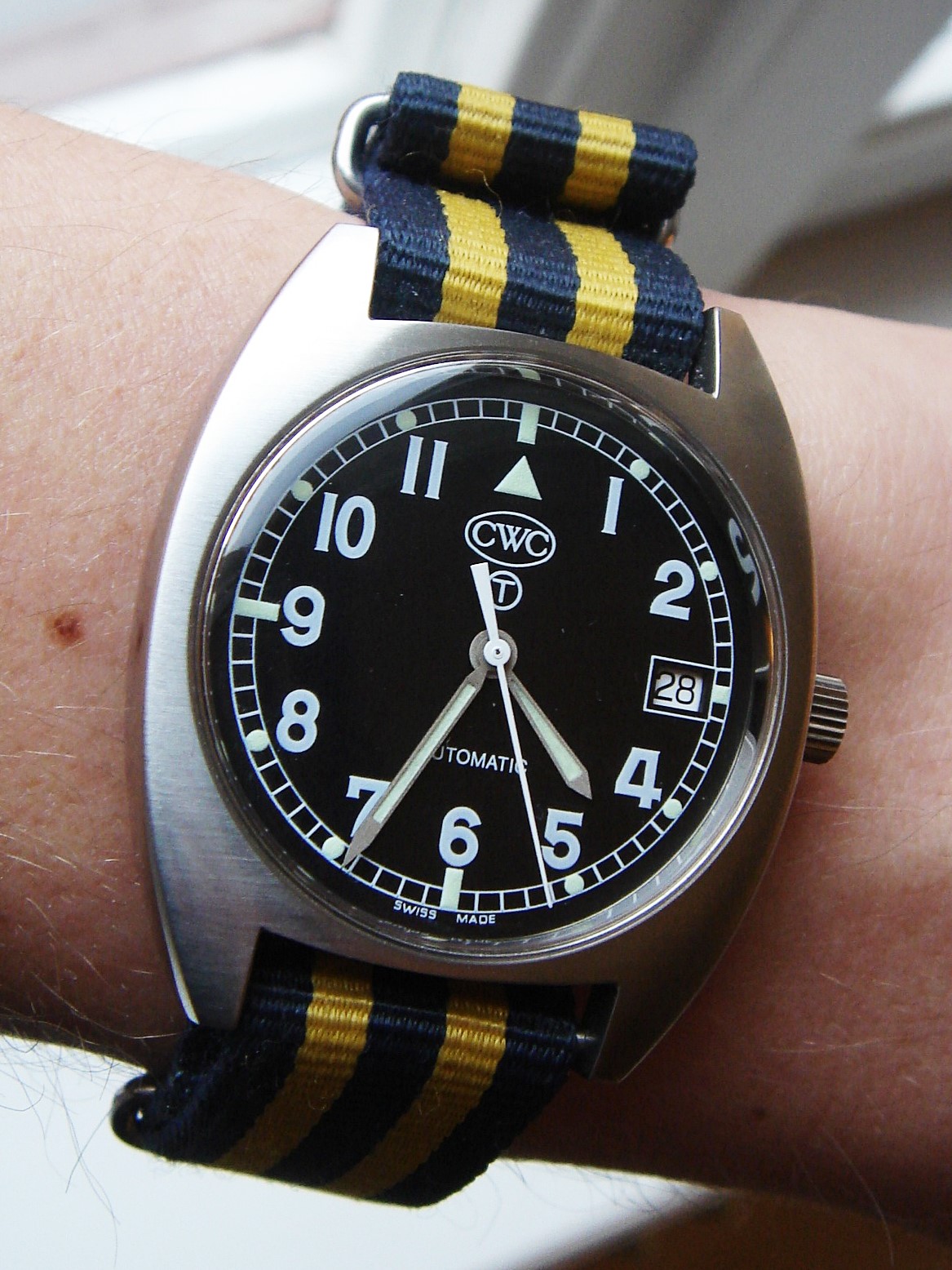 On the blue/yellow-striped nato.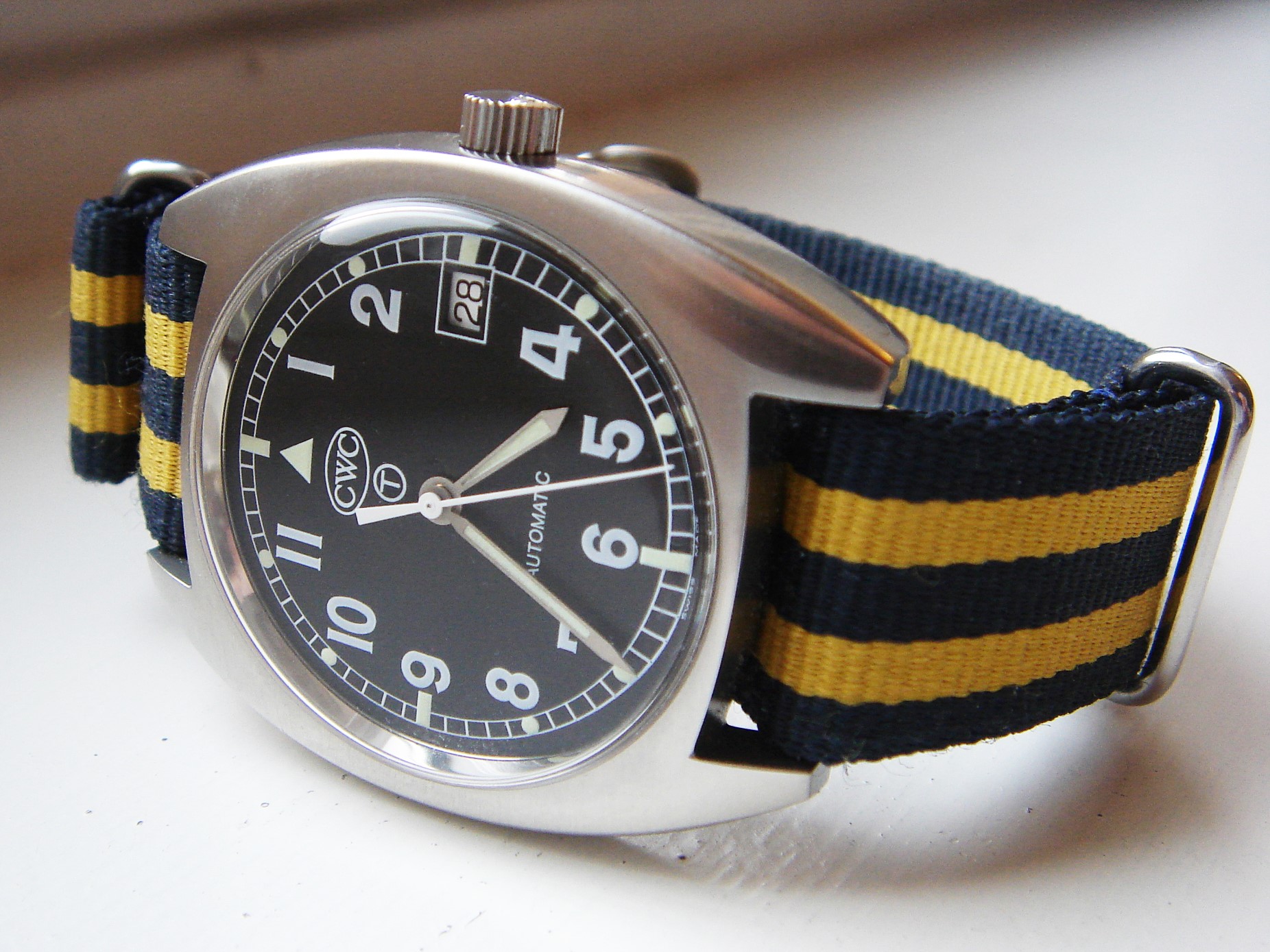 I sold this one way to cheap. It was bought new and buying stuff new is a great way to lose cash if you aren't sure you're going to keep it. As a frequent flipper I've learned to think twice before I buy something new. The downside when going through all the watches that has come and gone is that you suddenly realize how much money you have lost from being so impatient. I've dealt with the loss by looking at it as a sort of "rental fee". I got to own the watch for a while and why should that be free of charge? This way of reasoning has kept the anxiety away from building up on my shoulders and has let me continue flipping watches with a guilt free conscience.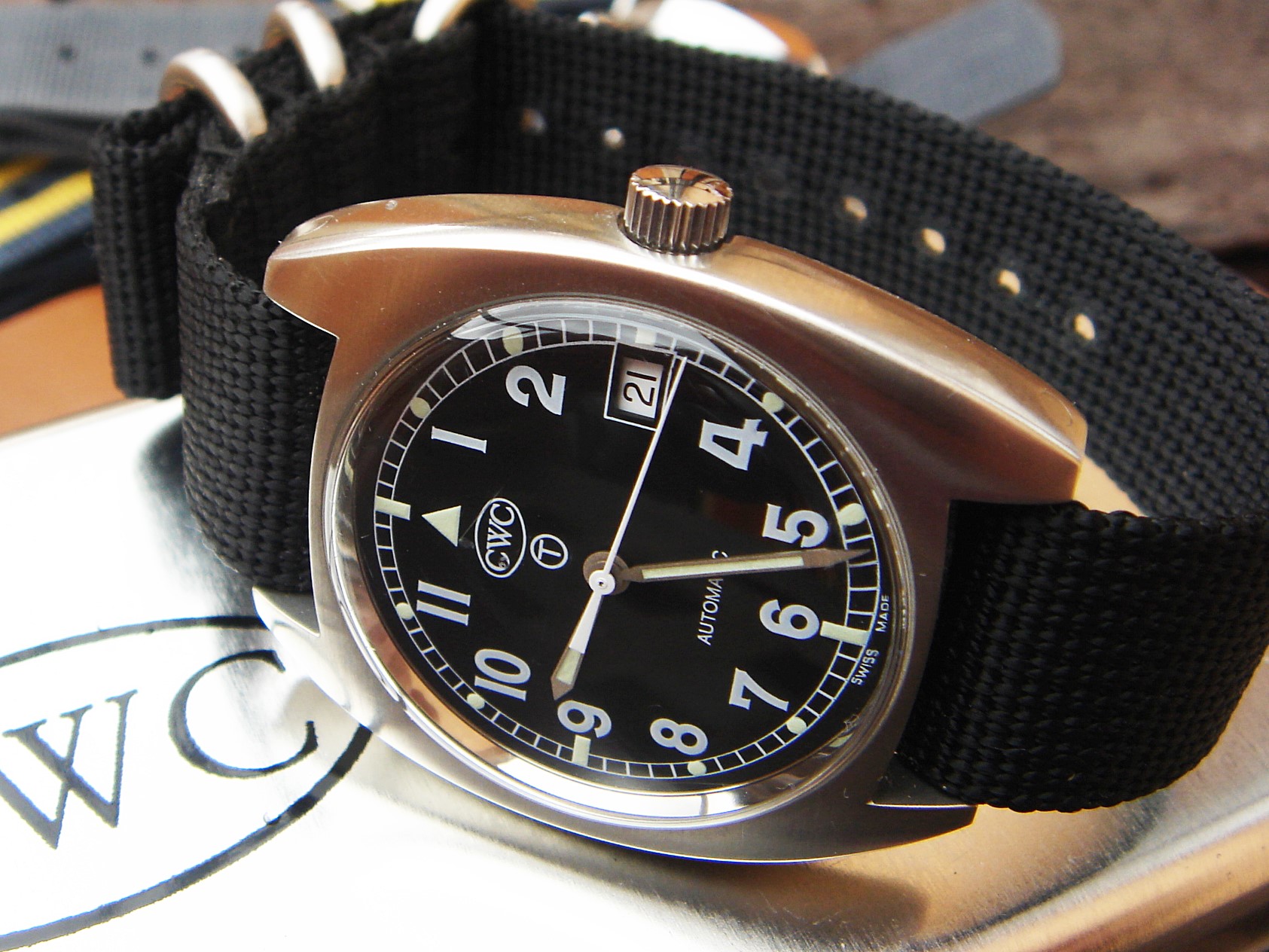 Here on a black zulu.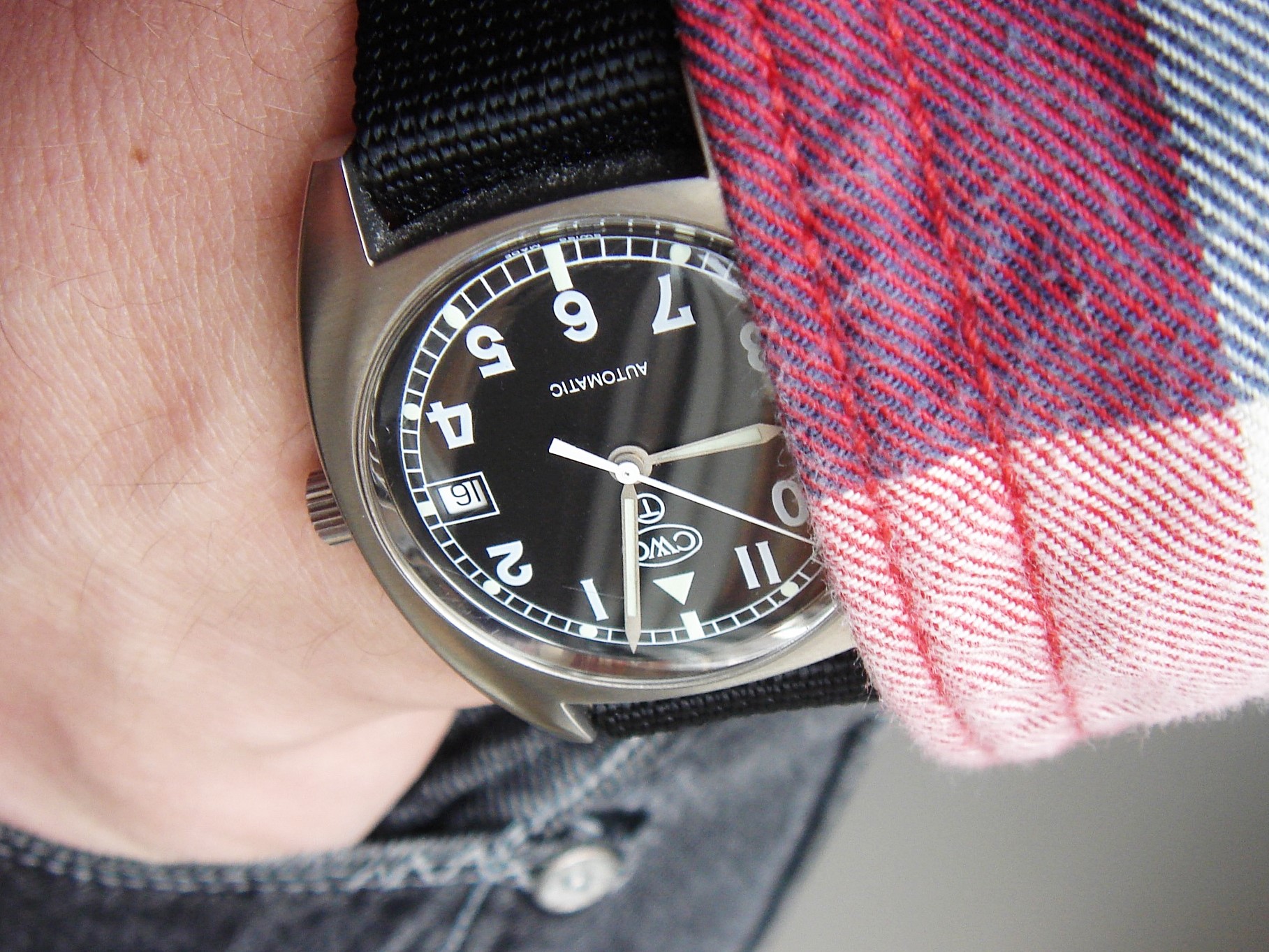 The General Service made me fall in love even more with Cabot Watch Company and I went on to try most of their 300m SBS dive watches. The brand feels genuine and their quality has not let me down so far. I always mention CWC as an alternative when people ask me for advice regarding watches. Unfortunately the General Service has been discontinued and can only be found used. The G10 is a good alternative though and can still be purchased new for $200 and is frequently found used for even less than that.
© All pictures by a Watch Flipper's Diary unless noted.