The SKX173 is basically the same as the SKX007 but with a dial design that has its looks borrowed from the 7002-diver. If I'm not mistaken the 173 is assembled in Malaysia and made only for the US market. I prefer the 173 to the 007 because it's not quite as commonly seen in Sweden as the 007. The first 173 I got was from eBay in the beginning of May in 2010.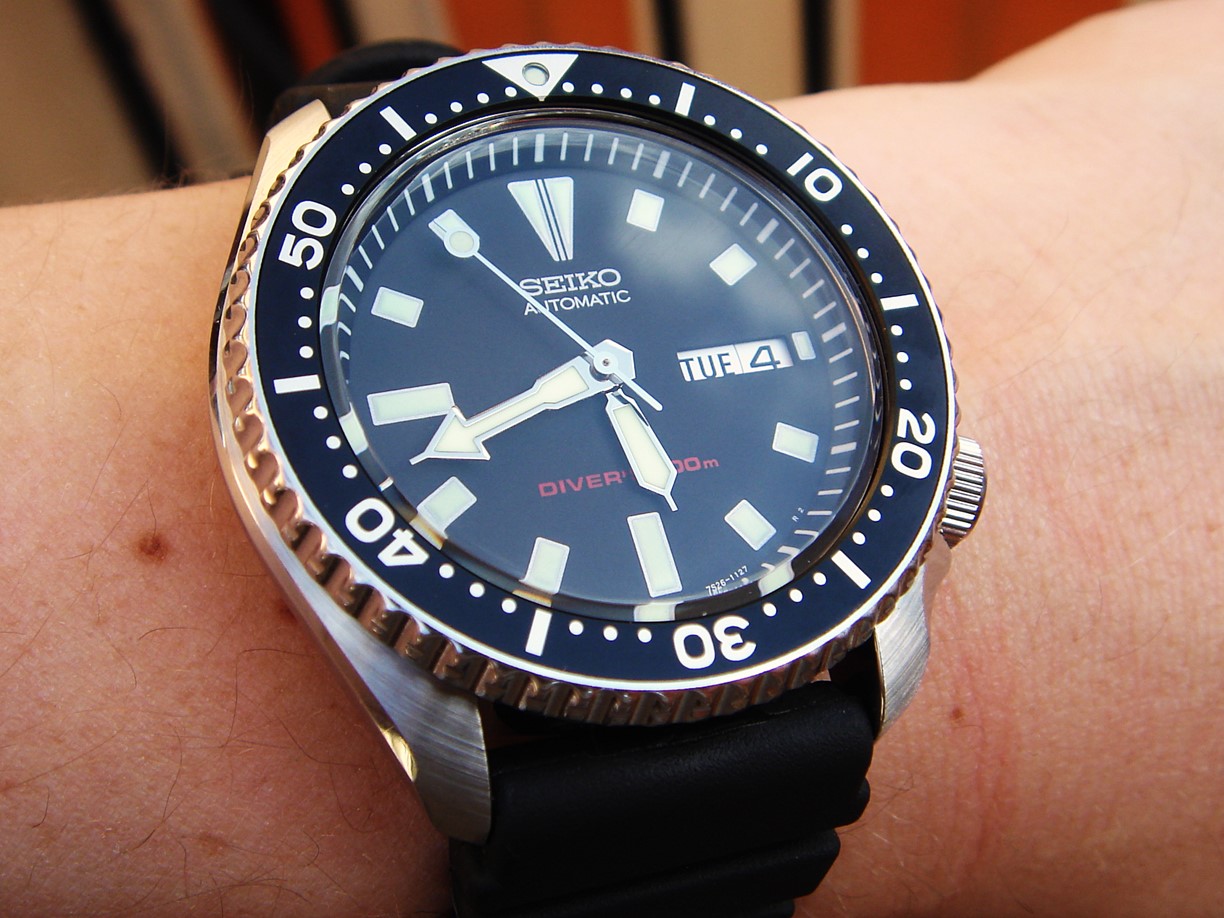 #39 – The SKX173.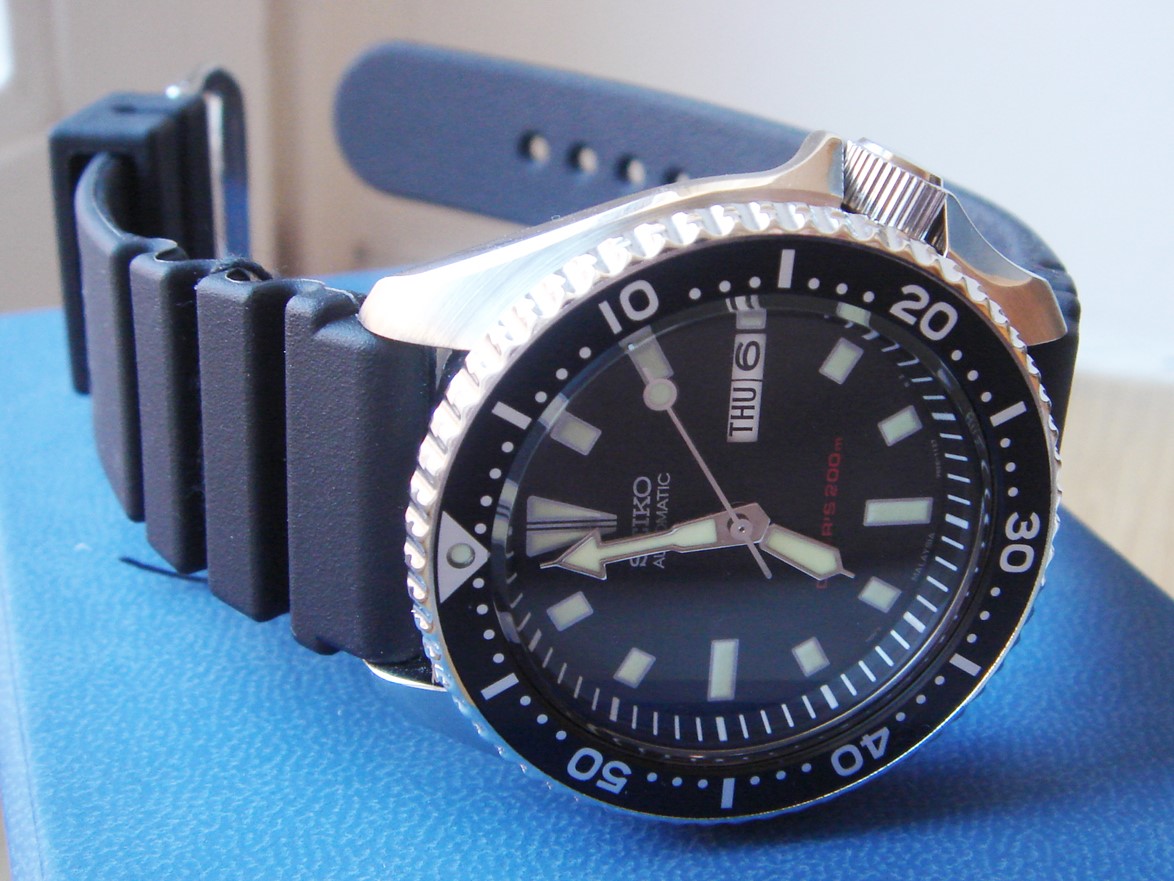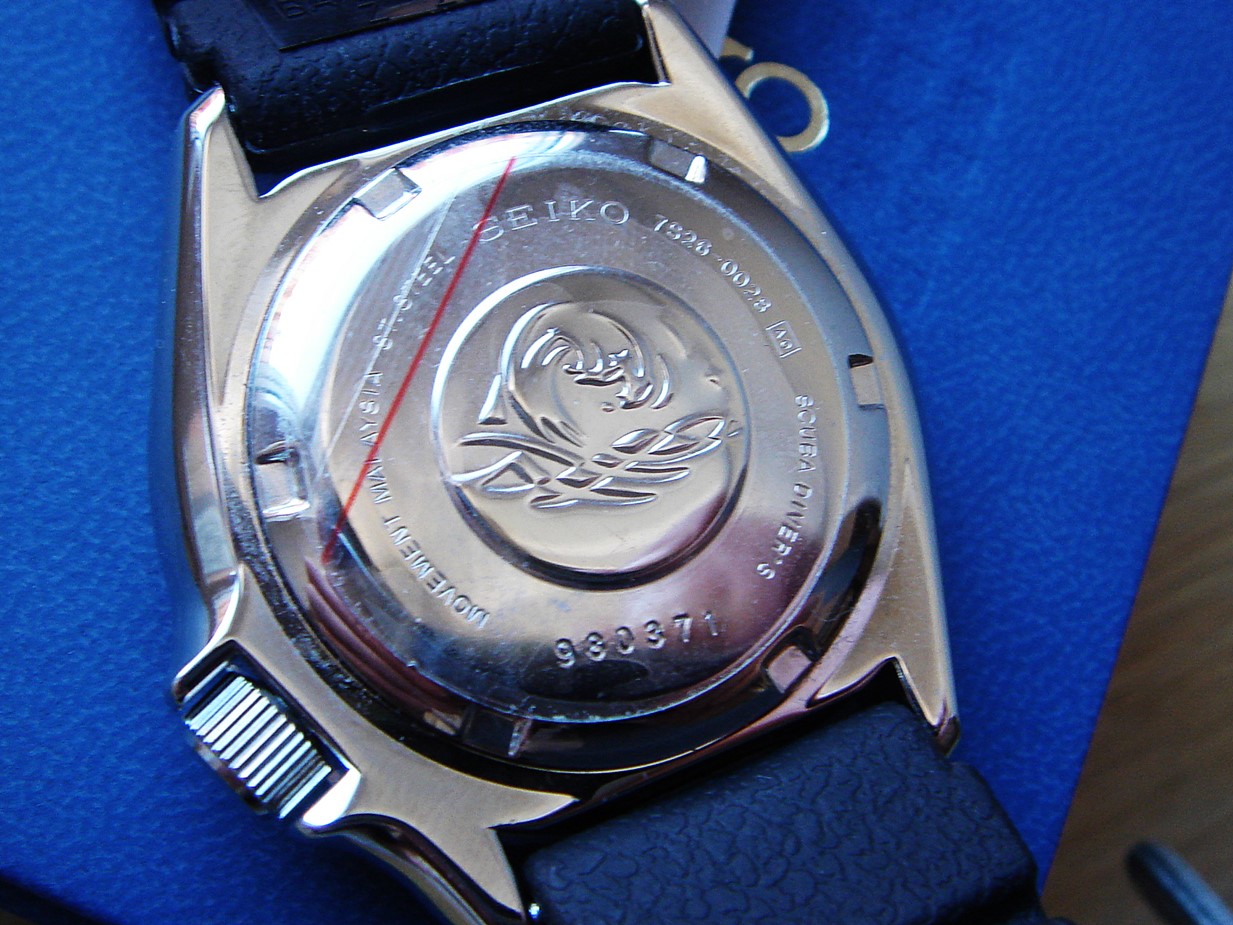 Manufactured in August 2009.
The second one I owned was purchased used quite recently here in Sweden in the beginning of December 2014.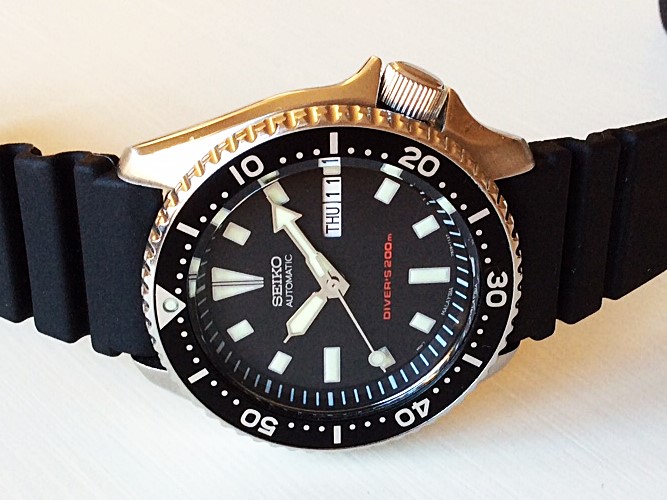 #239 – SKX173 number two.
Both were worn on the flat vent original Z-22 rubber and kept unmodified. From what I can remember I didn't wear the first one at any special occasions but the second one got to accompany me to London when Daniel and I vent to visit Martin for his 30th birthday. Sold it shortly after we came home.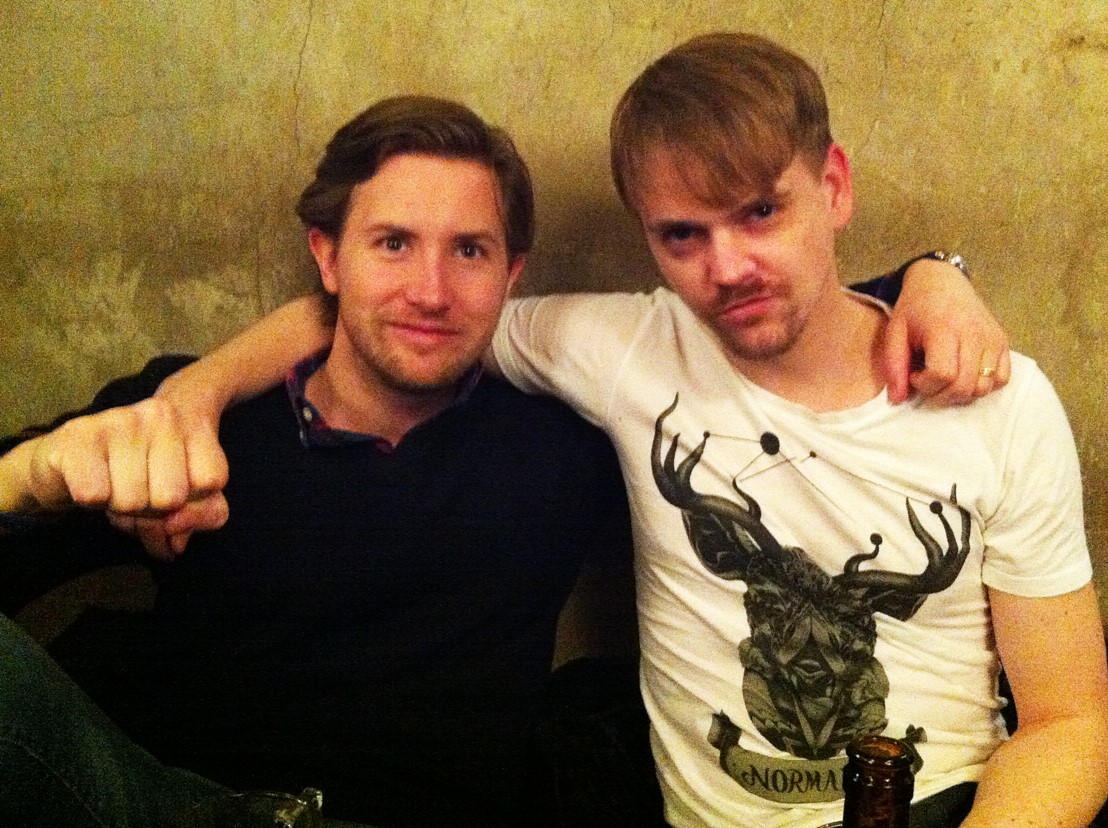 Daniel and I back at Freud's. This time after some Christmas shopping. The SKX173 is barely visible but it's there.
© All pictures by a Watch Flipper's Diary unless noted.