The classic Citizen Aqualand. A diver's watch rated to 200m with an analog and a digital display that also is fitted with a depth gauge and an alarm. An ugly shaped beast that gets cooler the more you look at it. A true icon, no doubt about that. I got my first one in July 2010. This was the original version with the case back that was held down by six tiny screws. I received it on a red silicon rubber strap which I had to cut away with a knife because the spring bars were impossible to access. Instead I put it on a 24mm black nato. One chill summer morning when I took my bike to work the glass fogged up on the inside. Had to order a set of those specially shaped O-rings before I wanted to wear it again.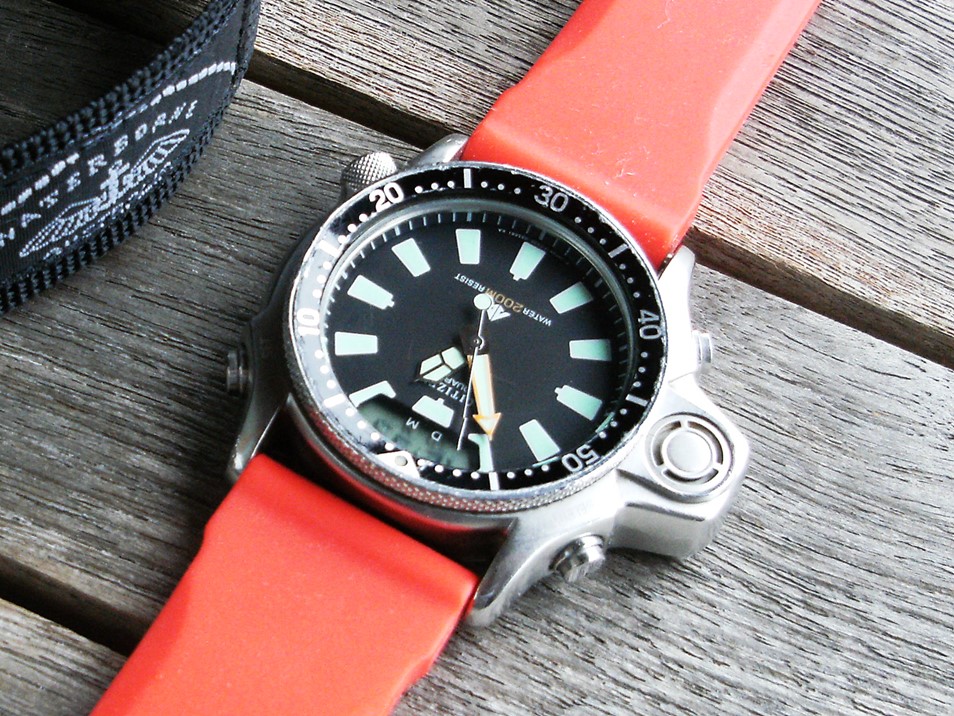 #48 – The Citizen Aqualand CO22 on the red rubber before it arrived to me. (picture taken by previous owner)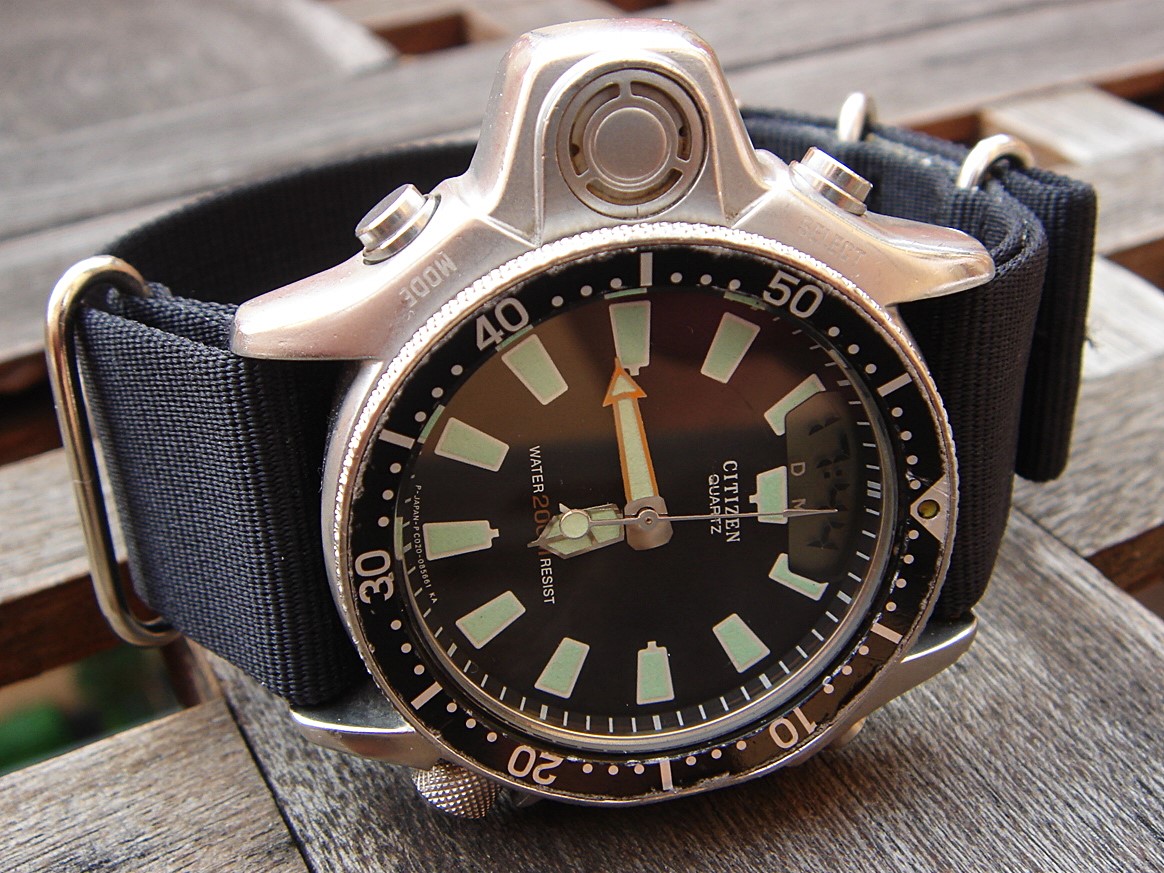 Got my second CO22 in January 2012. It was pretty banged up but looked really cool and came on its original rubber strap which was so soft and super comfy. Sold it together with a CO23 (the two tone version) as a package deal. The Aqualand sure is a great beater but I do feel a little uncomfortable with vintage watches and decided to get the latest version of it.
It took me until September 2013 to pick up the new JP2000-08E. And why I picked it up was just because I got a really good price on a used one and couldn't let it get away. The thing was that the day before I was offered the used JP2000-08E I had actually gone and bought a brand new JP2004-07E (the new ref of the two tone version). I actually do find the two tone a little cooler. I know it's not a tooly look with the gold details but I think it looks great. Anyhow, the JP2000-08E was quickly flipped for the same dough. I just wanted to own it.
The vintage CO22 is cool but I prefer the new JP2000-08E. It's a solid beater that actually has got some really cool features. It can be found new for as low as $250 if you know where to look. The classic Aqualand, along with the Omega Bond Seamaster, is probably the two watches that I feel like I spot most frequently while inspecting random people's wrists.
© All pictures by a Watch Flipper's Diary unless noted.