What? Only two SKX009's? Something must be wrong! I actually thought I had had more than two 009's but the one I had the longest, watch number 159, was actually a SKX007 that was modified with the dial from a 009 so it didn't qualify as a pure 009 (read more about watch 159 here). For you who doesn't know the difference between the 007 and 009 it is only the color of the dial, chapter ring and bezel insert that separates them.
The first one I bought was in mid February 2010. It came on the jubilee bracelet which I switched out for an olive nato strap. Today the jubilee is my absolute favorite Seiko bracelet. You just have to give it an all brushed finish first to get rid of the bling and bring out the tooliness. Sold it two weeks later because there was a want to buy-add out looking for one. Time to sell!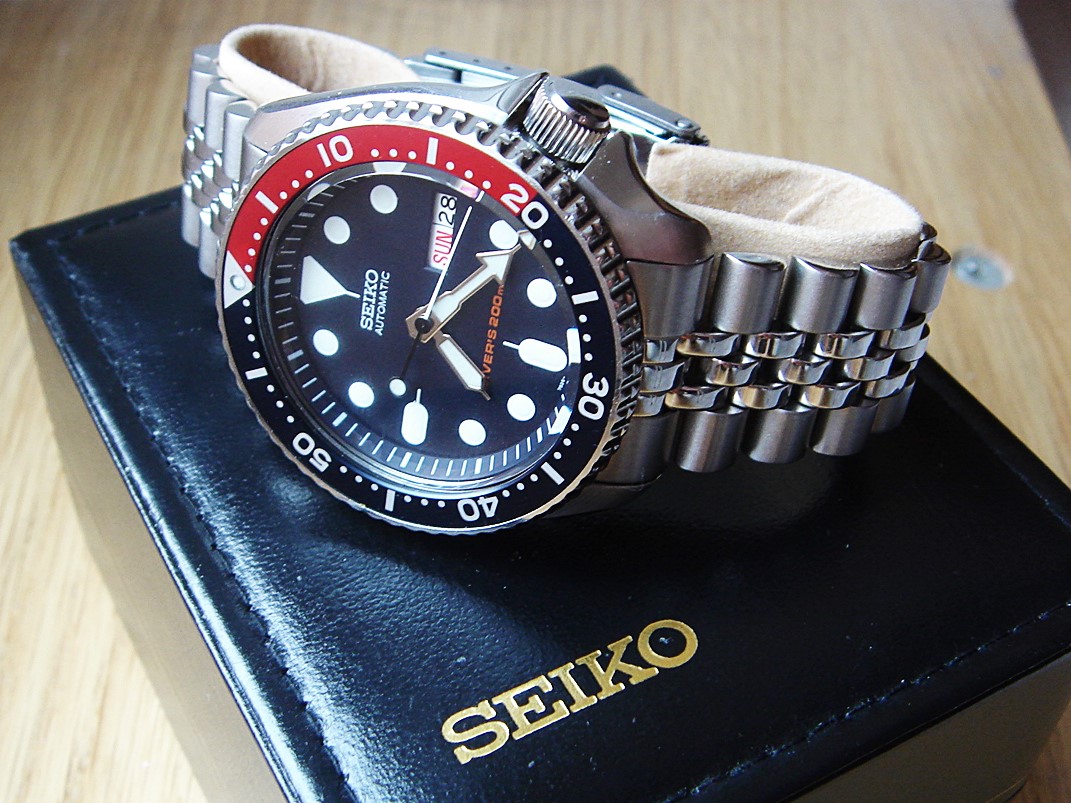 #31 – On the jubilee.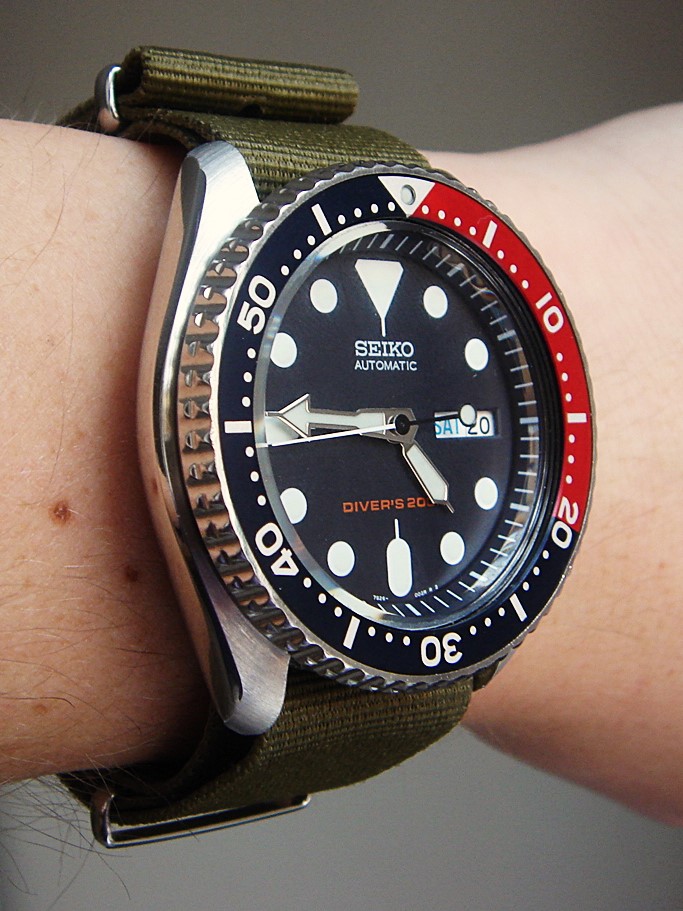 On the nato.
My second one got to stay a little longer. Looks like I had it during the whole month of August in 2012. Got this one on the president bracelet. My second favorite of the Seiko bracelets. As you already know it's a perfect summer beater and this one got to go on several fishing trips. Luckily it managed to get caught on some pictures while being out in the archipelago hunting for predators.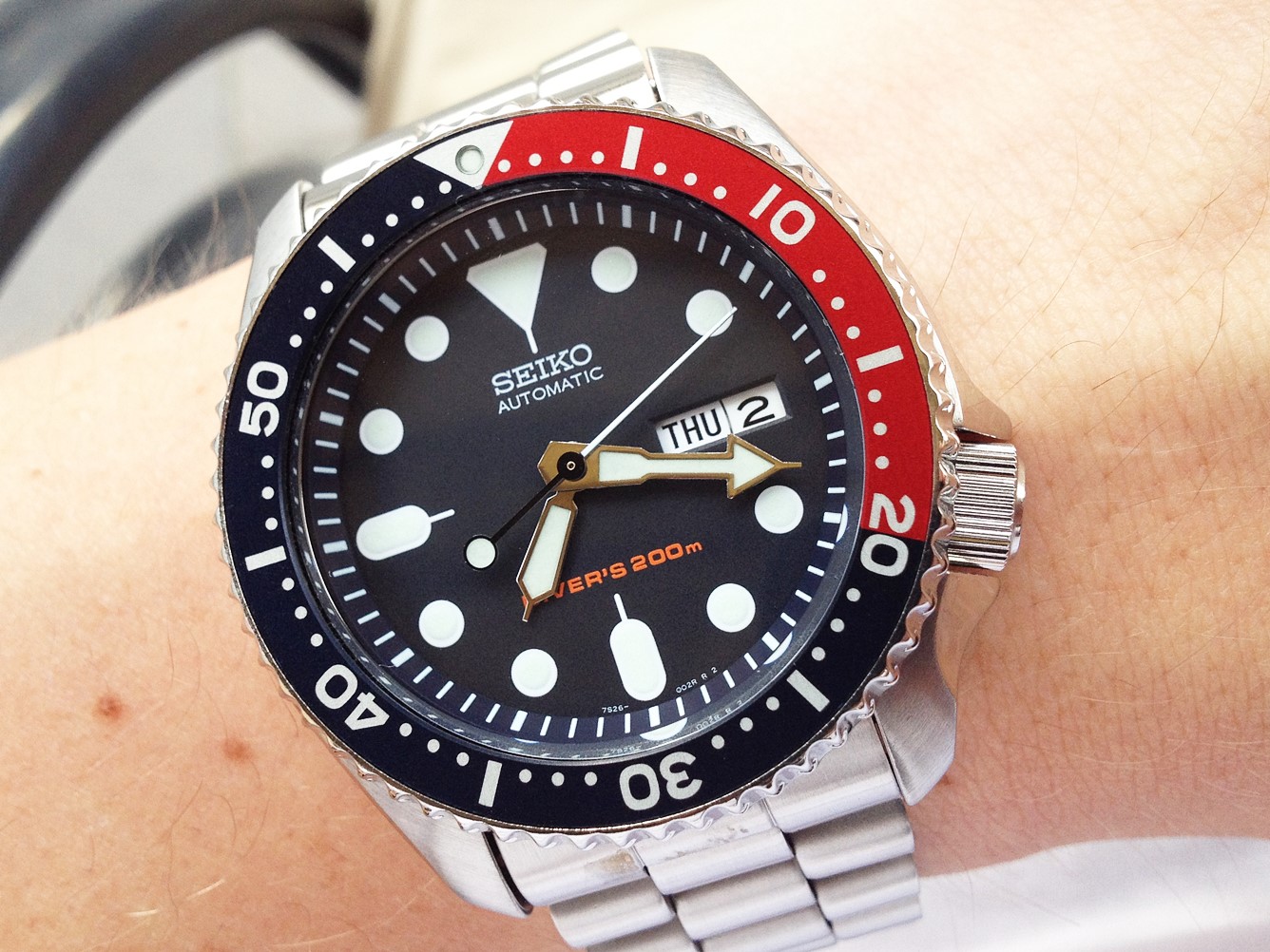 #141 – On the president.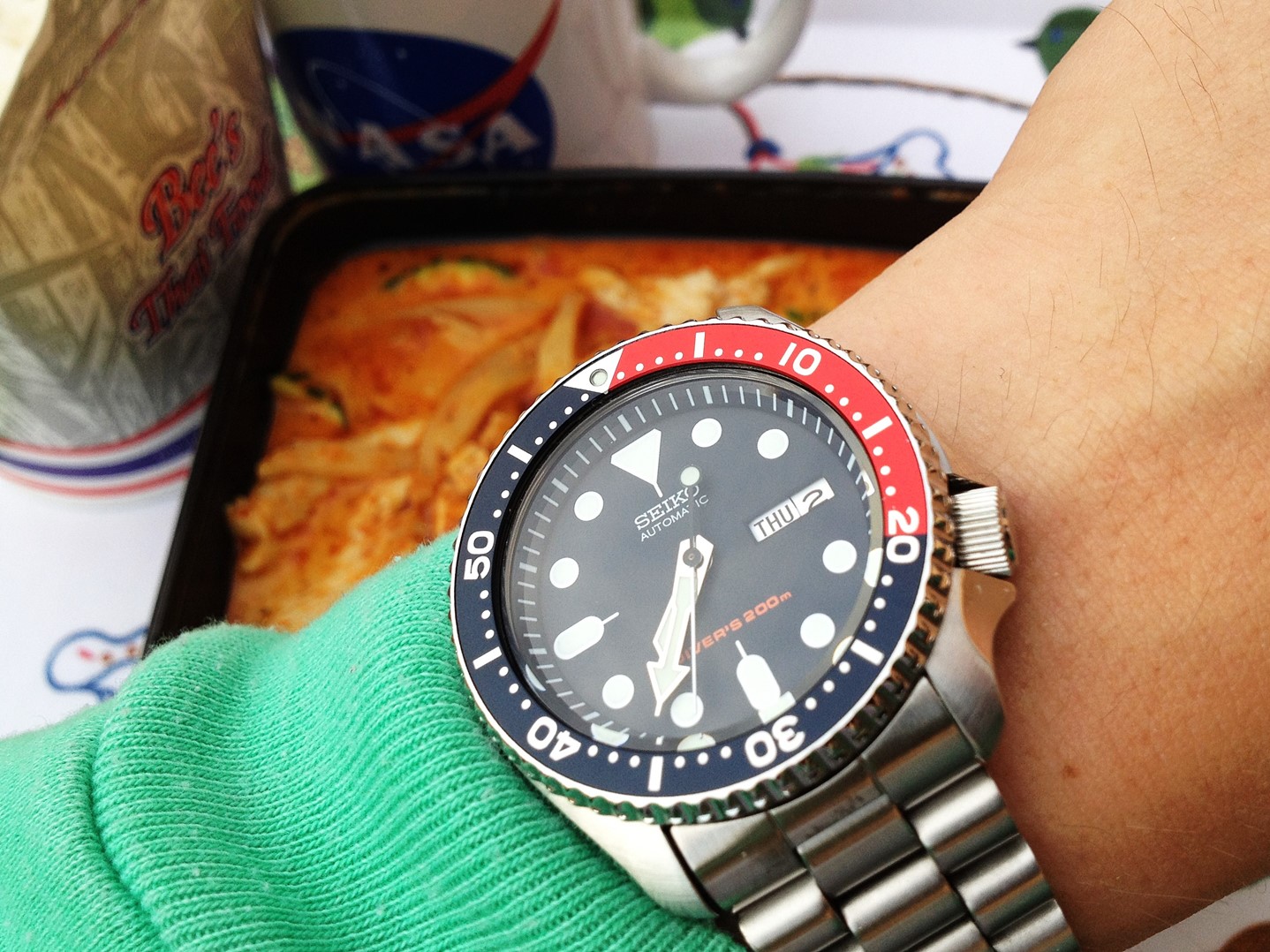 Thai dinner on the balcony.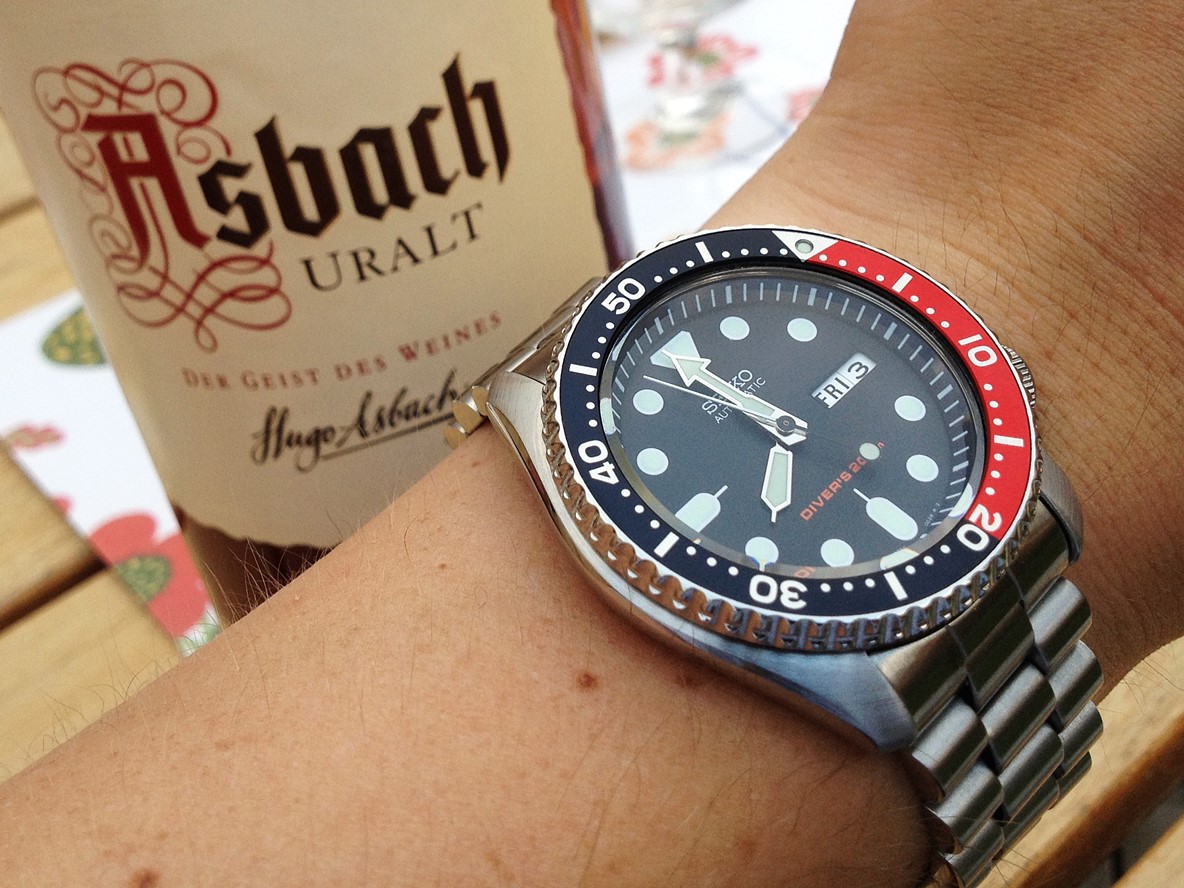 Drinking Asbach. The best.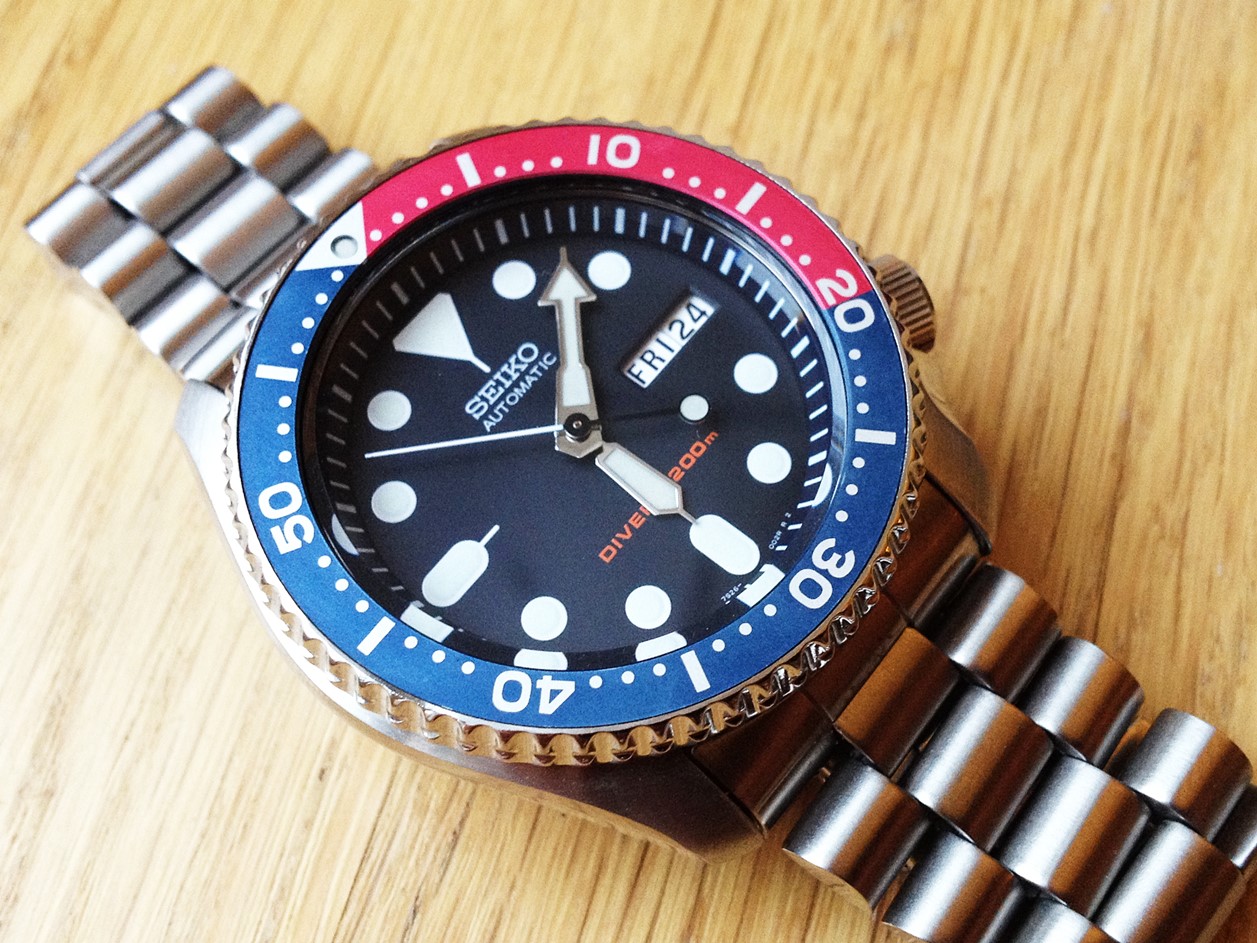 Took its bezel insert for a round with the chlorine.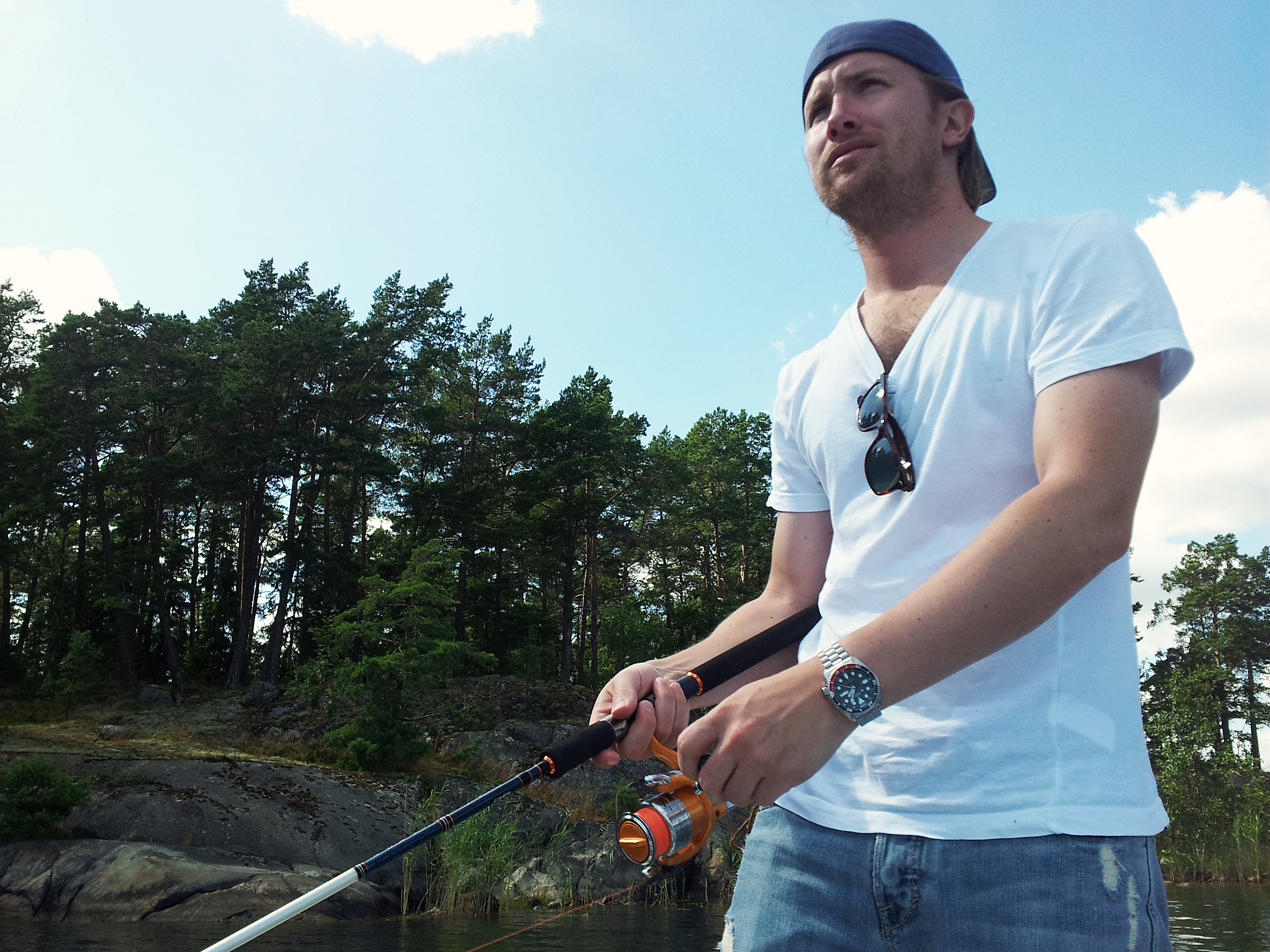 Pike fishing in early August.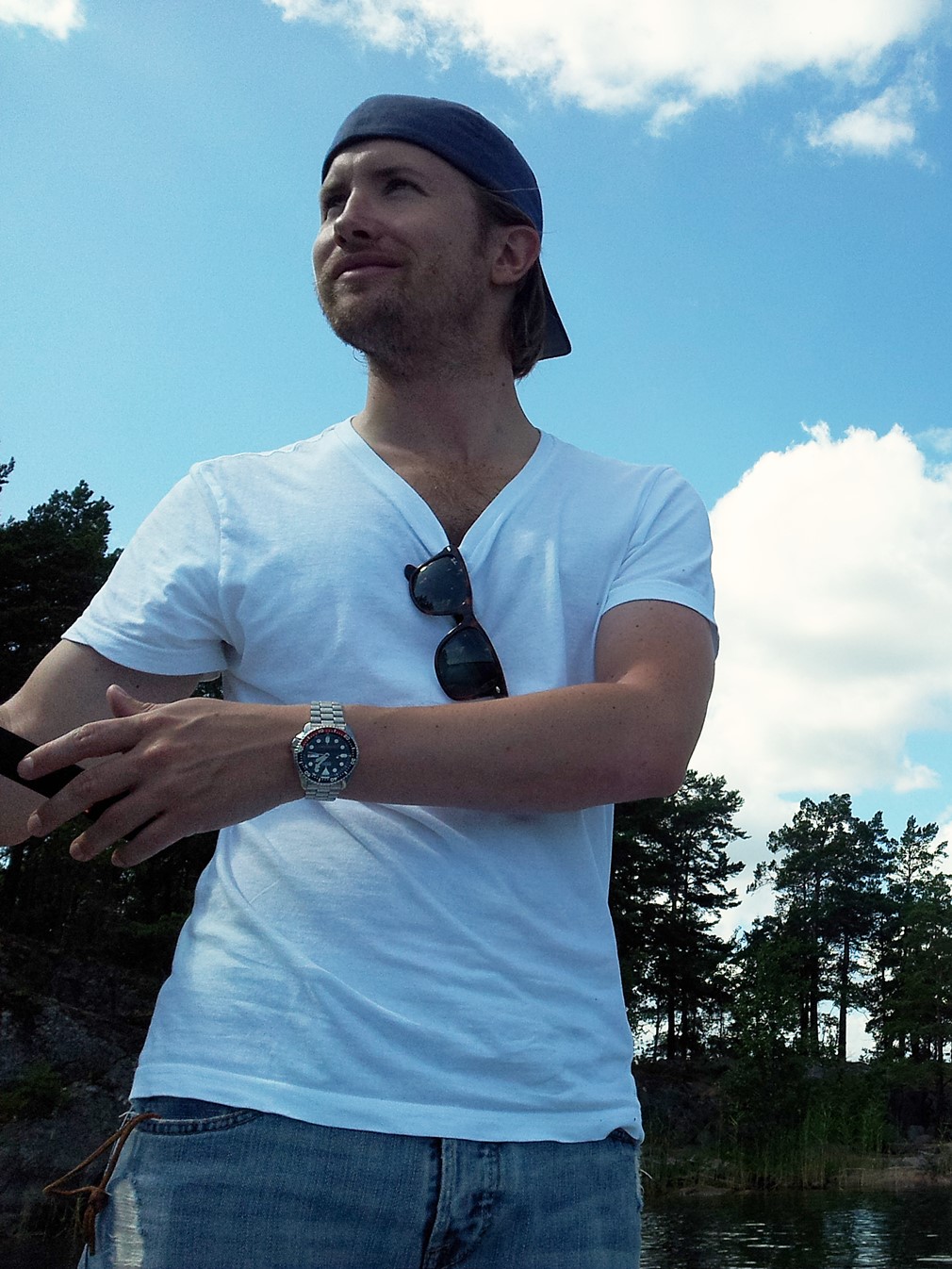 The same goes for the SKX009 as for the 007 of course. Perhaps the best entry level watch for a becoming watch maniac. One should always be in your collection.
UPDATE - September 27th 2017.
I love the Seiko serial numbers and hunting for watches that are manufactured a certain year and month is something I always do. So when my second son was born I figured I was going to be a little more prepared. I mean, why not buy the watch new directly in the store when I had the chance? Of course it had to be much easier to find a watch with a serial number that matched the year and month he was born if I started to keep an eye open for when the watches manufactured in February 2017 was going to hit the stores, instead of years later trying to find a watch with the serial number I wanted. And was I right or what? I actually had plenty of models to choose from but quickly realized I wanted something classic. So the choice was made to buy a SKX009. I bought one on a jubilee bracelet but took it for a spin on a Seiko president. Love that combo! Anyhow, just like the CWC for my son, this watch will also be used every now and then until one day when he will receive it.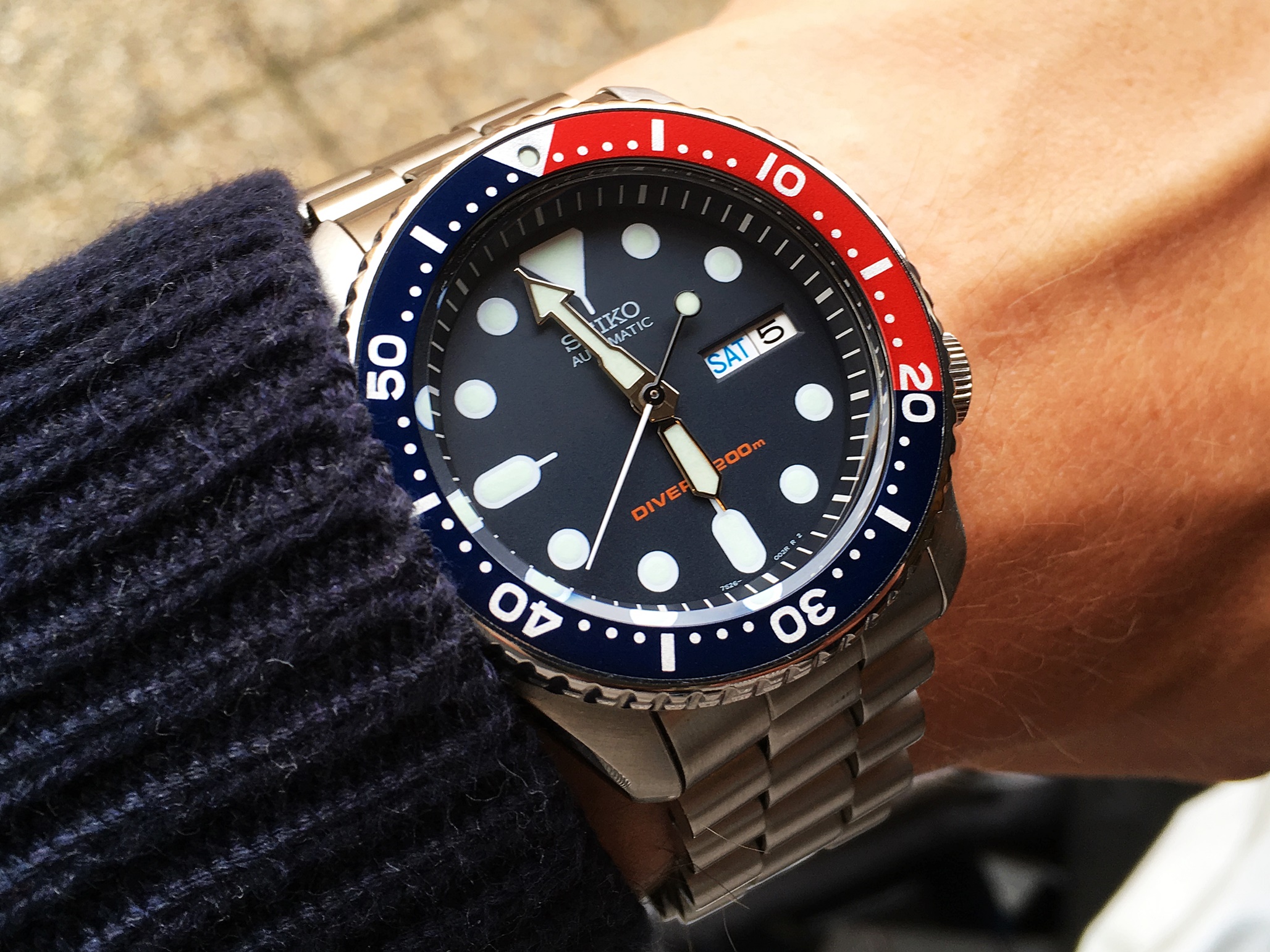 #361 - The third 009. Purchased for my second son.