This is what I would call a true homage to the Submariner and far from a direct copy. It has borrowed the design from a Sub but it has got its own details to make it more unique. It's a little beefier with its 42mm and 22mm lug width but it's still a slim watch. This color-combo of the Combat SUB is the one I like the most. The others not so much.
I paid about $400 for my first Combat SUB. It was used and came without the bracelet but on the original rubber. It felt like some well spent money for a used watch in comparison to what I got; a well-built automatic 200m diver with a screw down crown and with a cool design from an acknowledged and well reputed brand.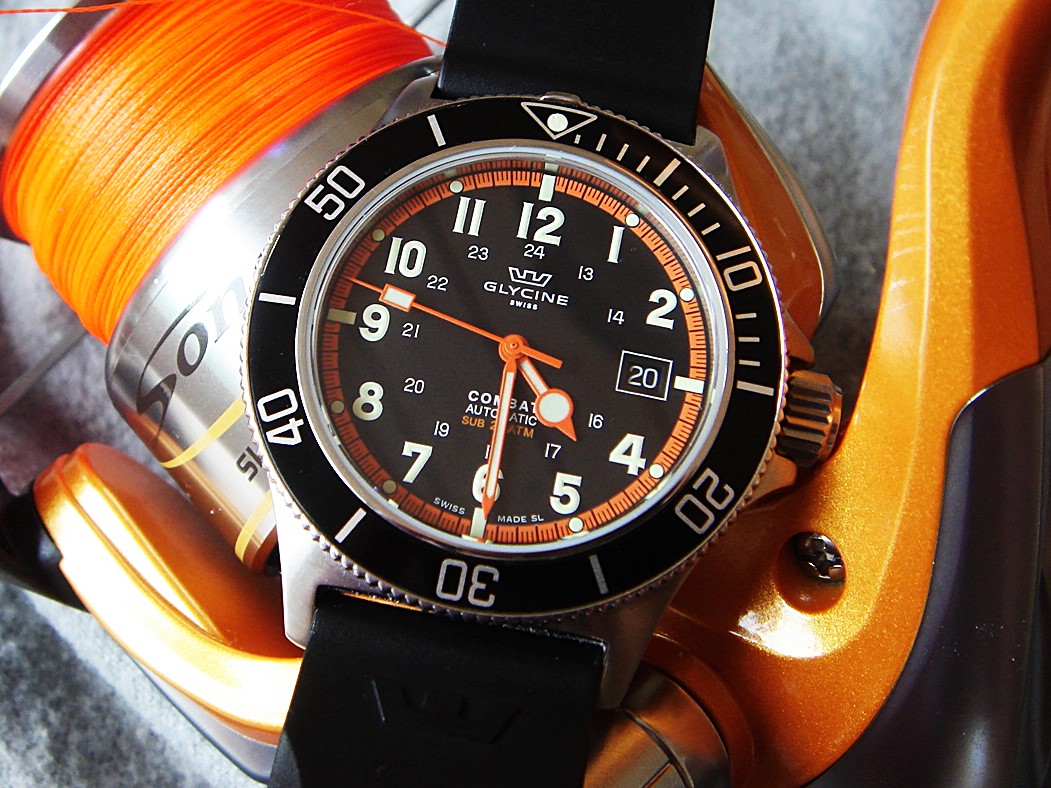 #41 – My first Combat SUB. Here back in June 2010 together with my newly bought Shimano Sonora 400FD fishing reel.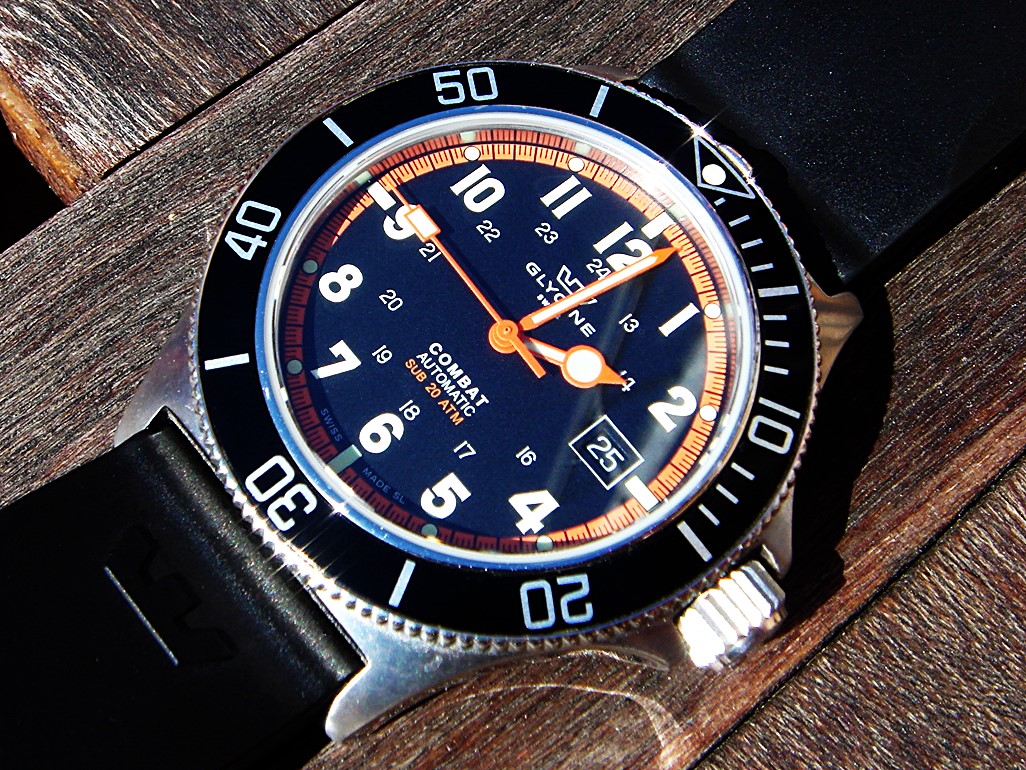 Photographed in the sun on the balcony.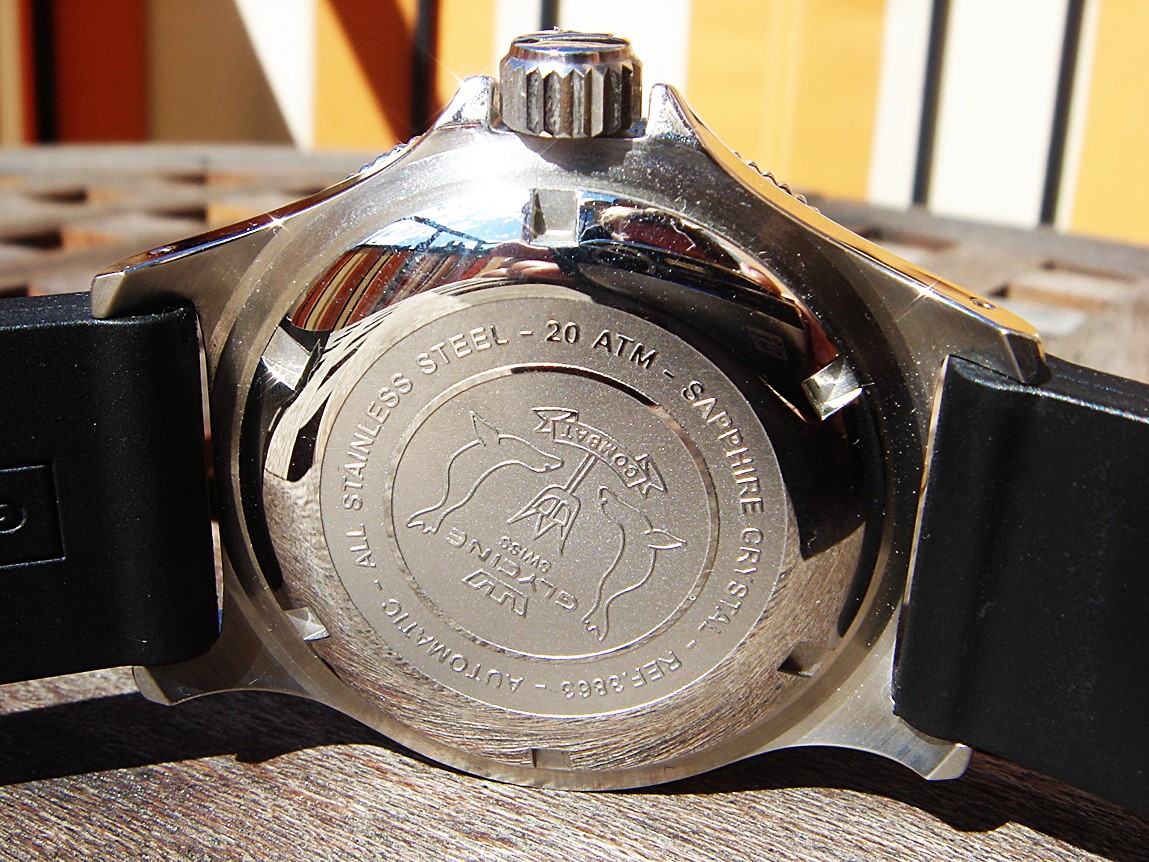 Nice caseback with two cute seals.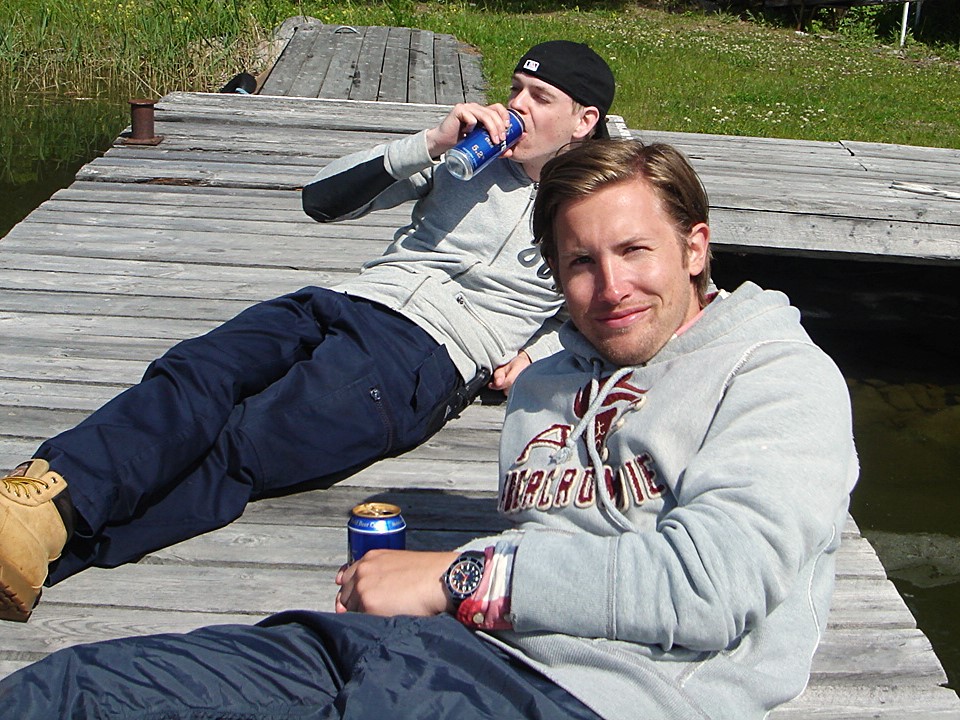 Having a beer after a day of pike fishing in June 2010.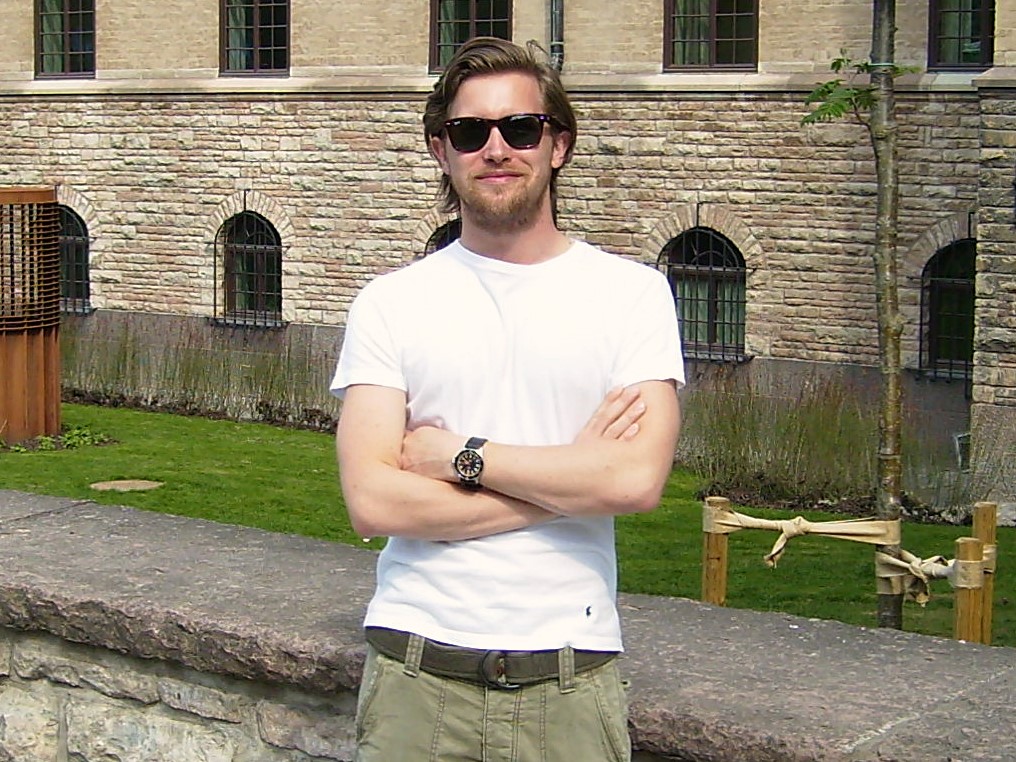 Captured during a walk in Stockholm.
I bought my second one, the same reference but on the bracelet this time, in March 2012. The bracelet was a little bit too solid for me and didn't taper very much. I hate bracelets that doesn't taper towards the buckle. Bought a Citizen-like rubber from Bonetto for it which it looked quite good on. Owned it for a month and then flipped it for something else. Lost dough.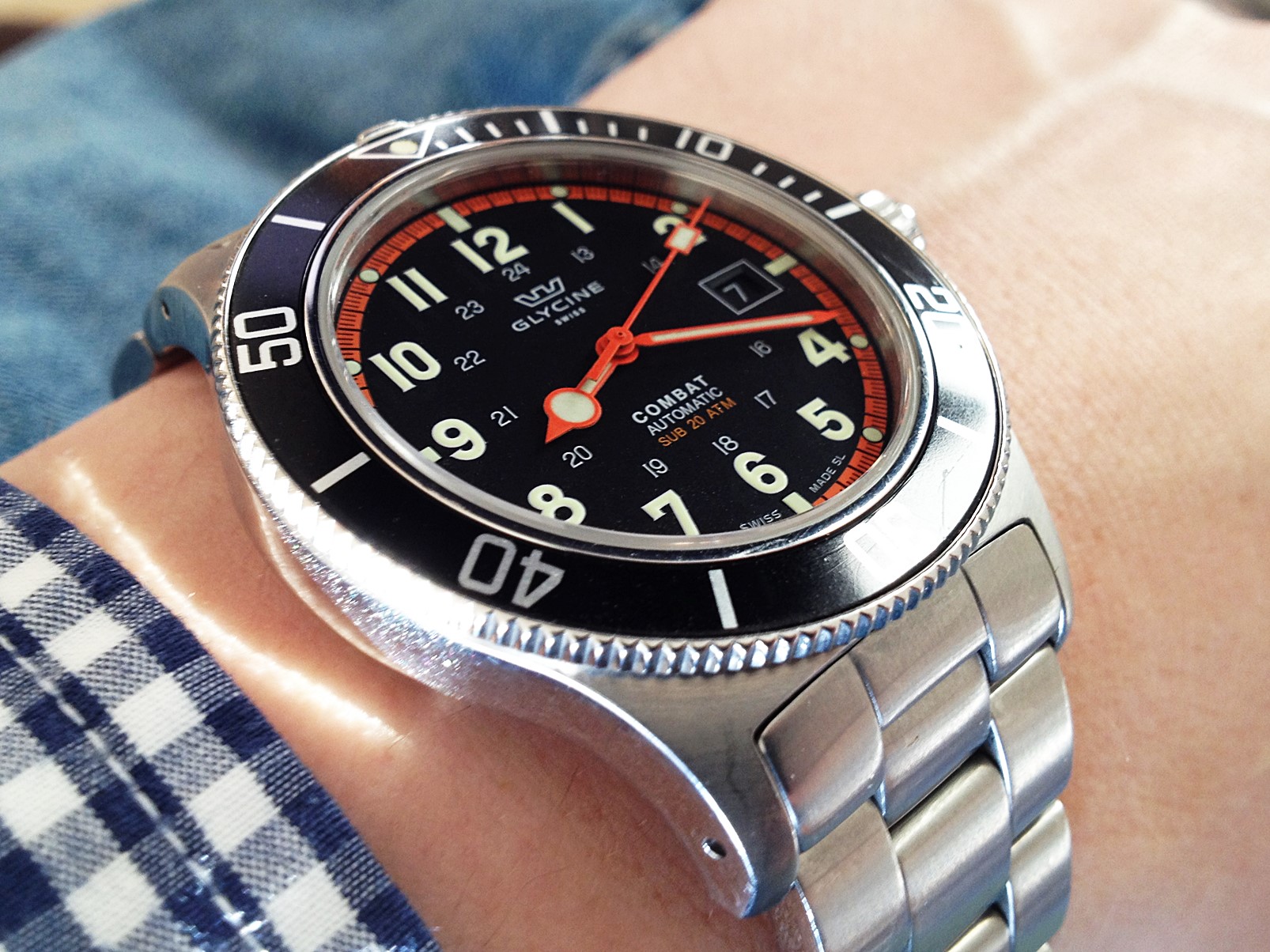 #124 – The second Combat SUB. Here on bracelet.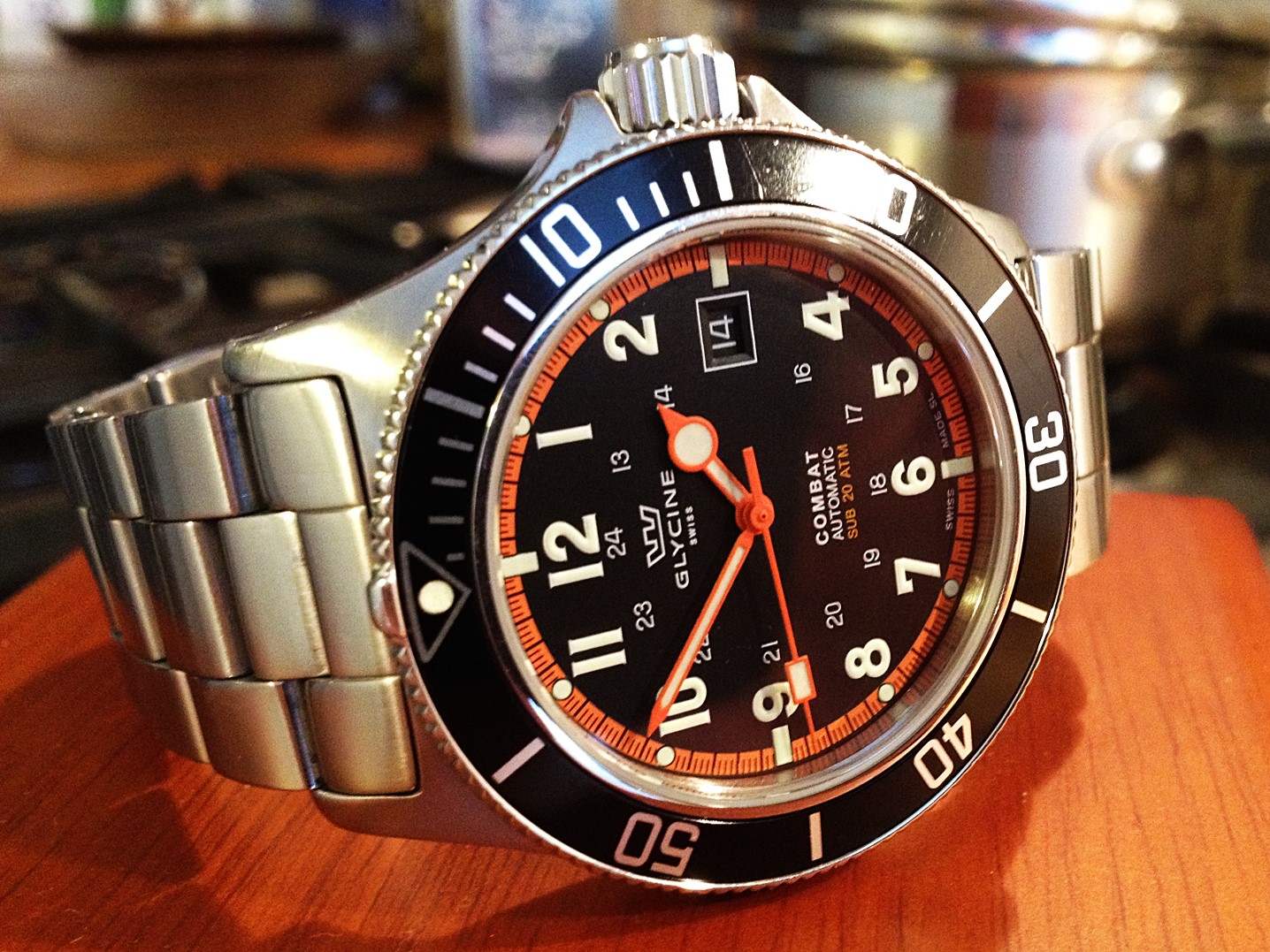 A wrist shot at work.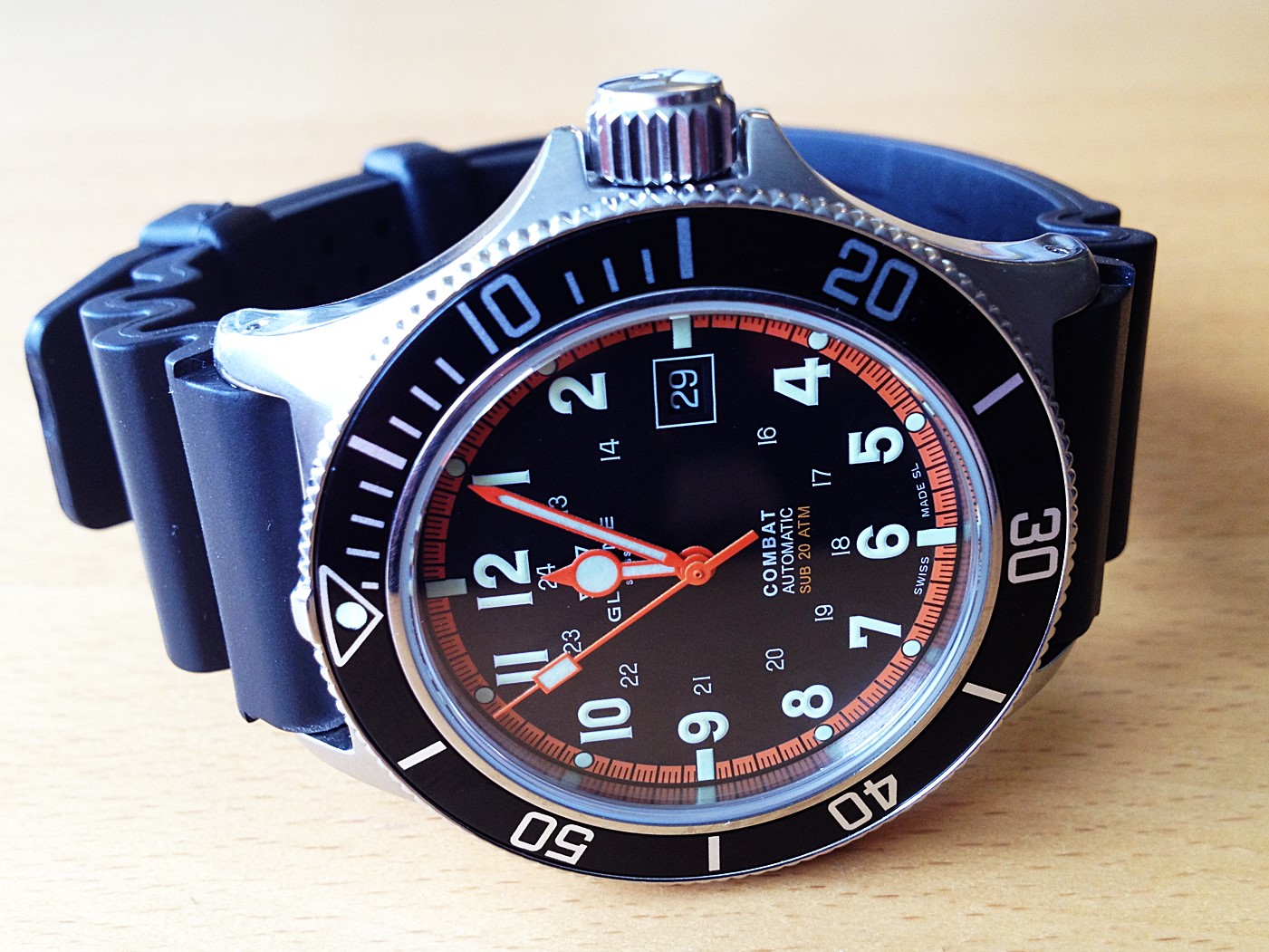 On a Bonetto rubber.
I really like Glycine watches and especially their Airman collection. The Combat SUB is a cool and affordable watch which I definitely can recommend and I think you should give it a try if you get the chance. This is another brand I feel is genuine and have confidence in.
© All pictures by a Watch Flipper's Diary unless noted.