The product pictures of the Certina Action Diver all looked fantastic and promising when

it was

announced

.

But when everyone who bought it started to post pictures of the watch it looked quite disappointing to me. It was something about the finish. I came across the titanium version to a really good price and felt it was worth giving a try. And it was worth trying it just to confirm it wasn't as nice as it was easy to believe it was going to be judging from the promotional pitcures. But I must say that the titanium version

actually felt

better than the steel version. More comfortable to wear and the gray sunburst dial is actually pretty nice and gives it a much toolier look compared to the black and blue dial available on the steel version. I only wore this watch on the bracelet but really think it is better worn a rubber which will help preventing the crown from digging down in the wrist.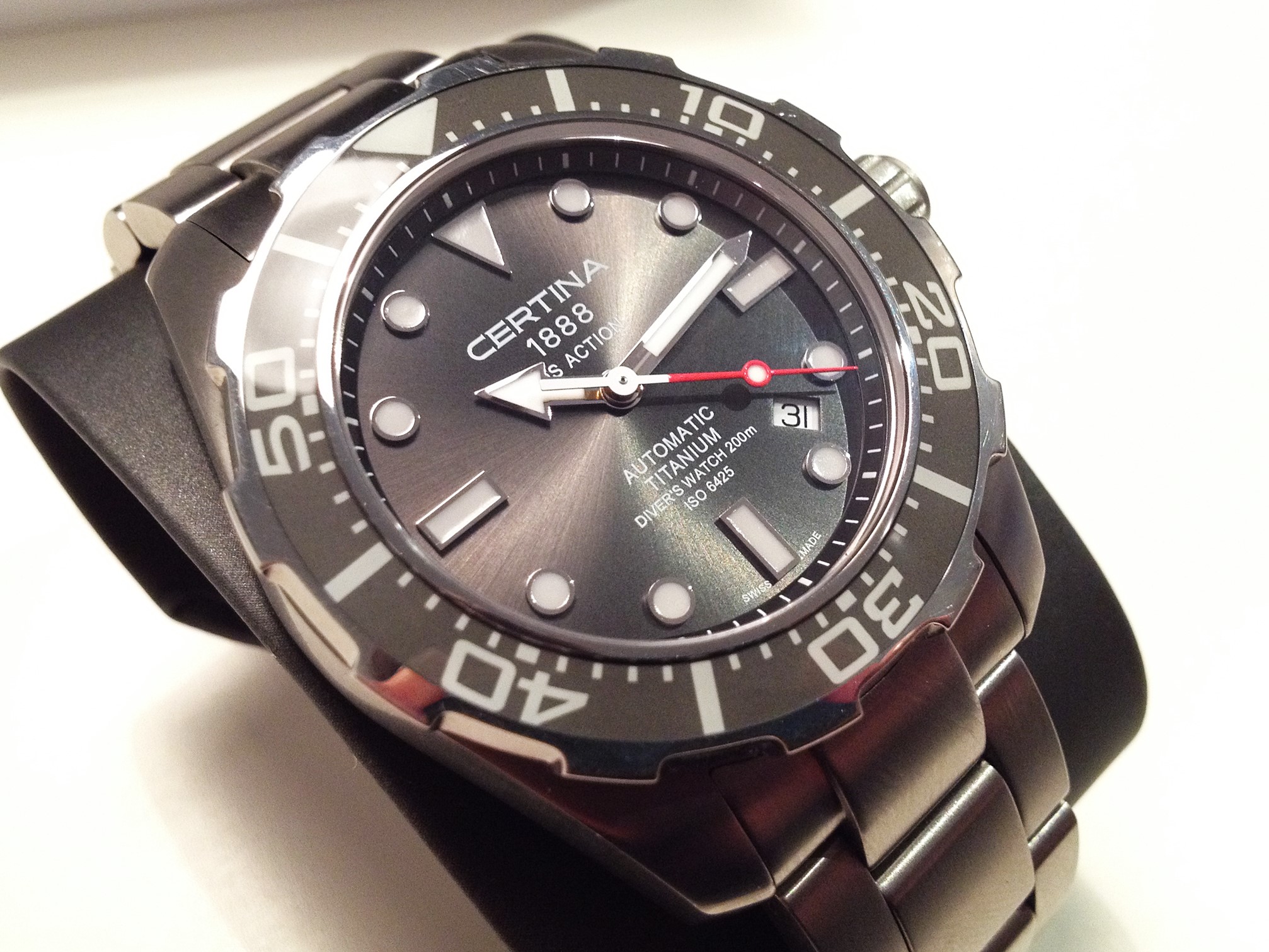 #205 - The Certina DS Action Ti Diver, ref.C013.407.44.081.00.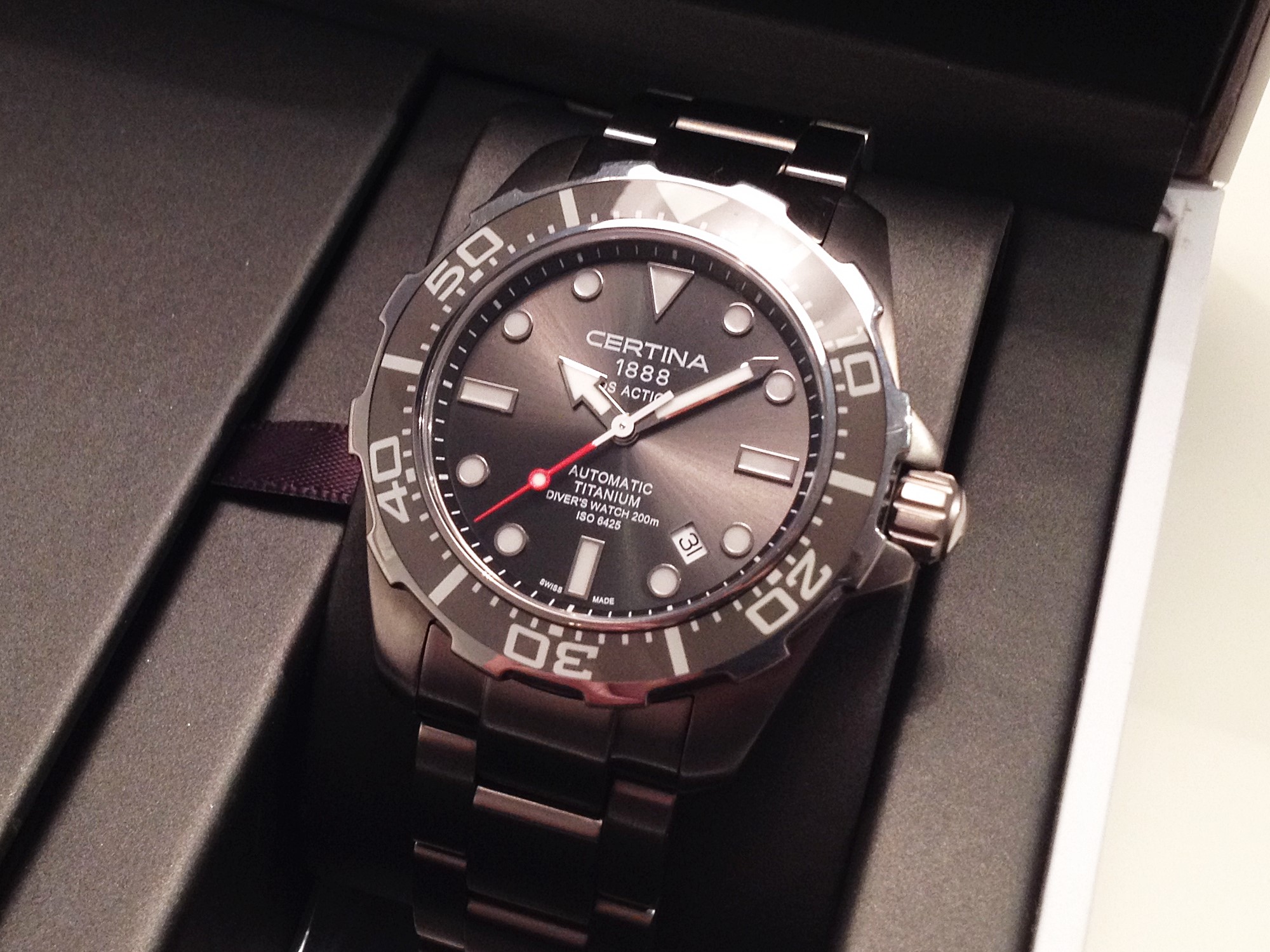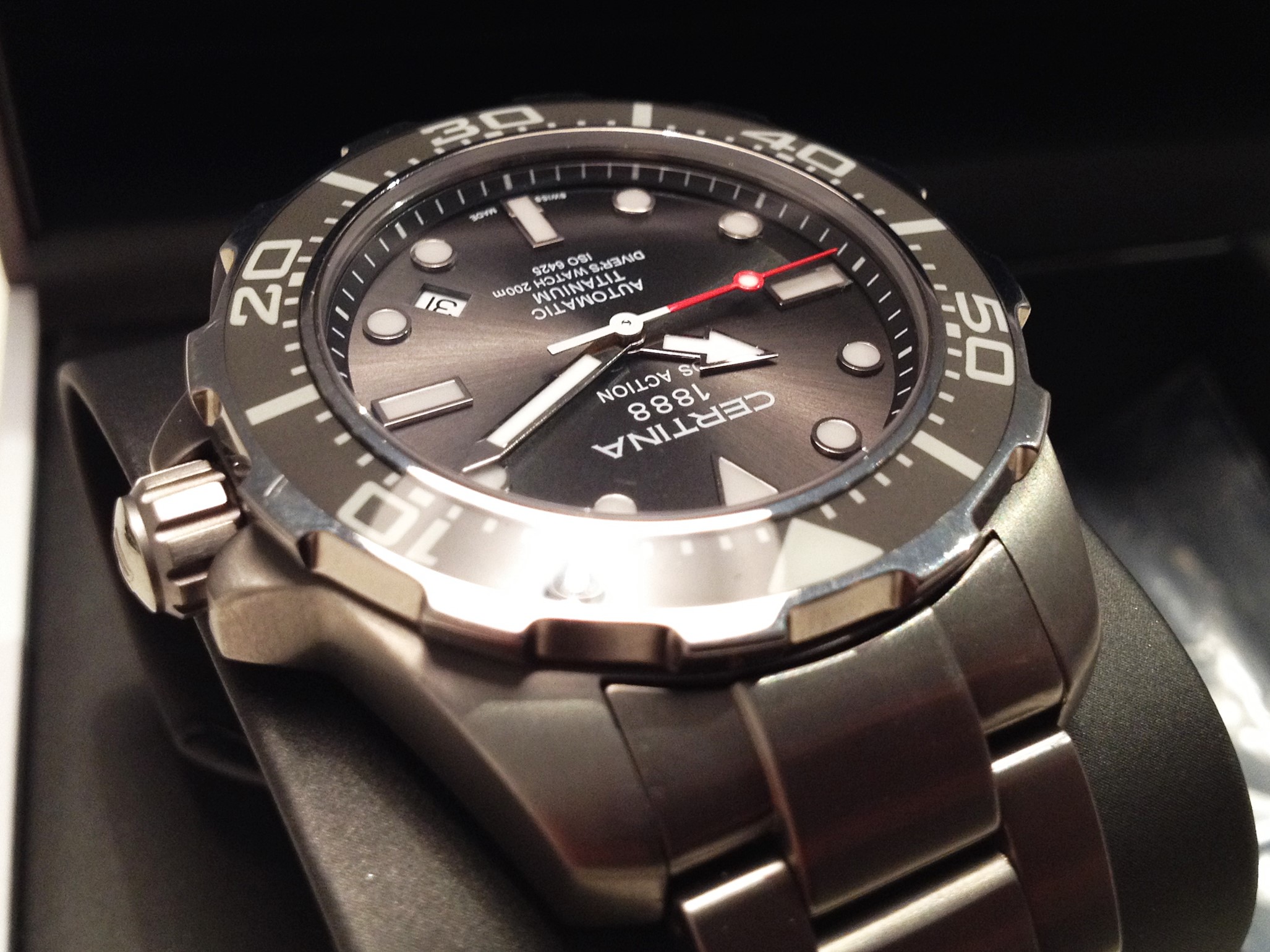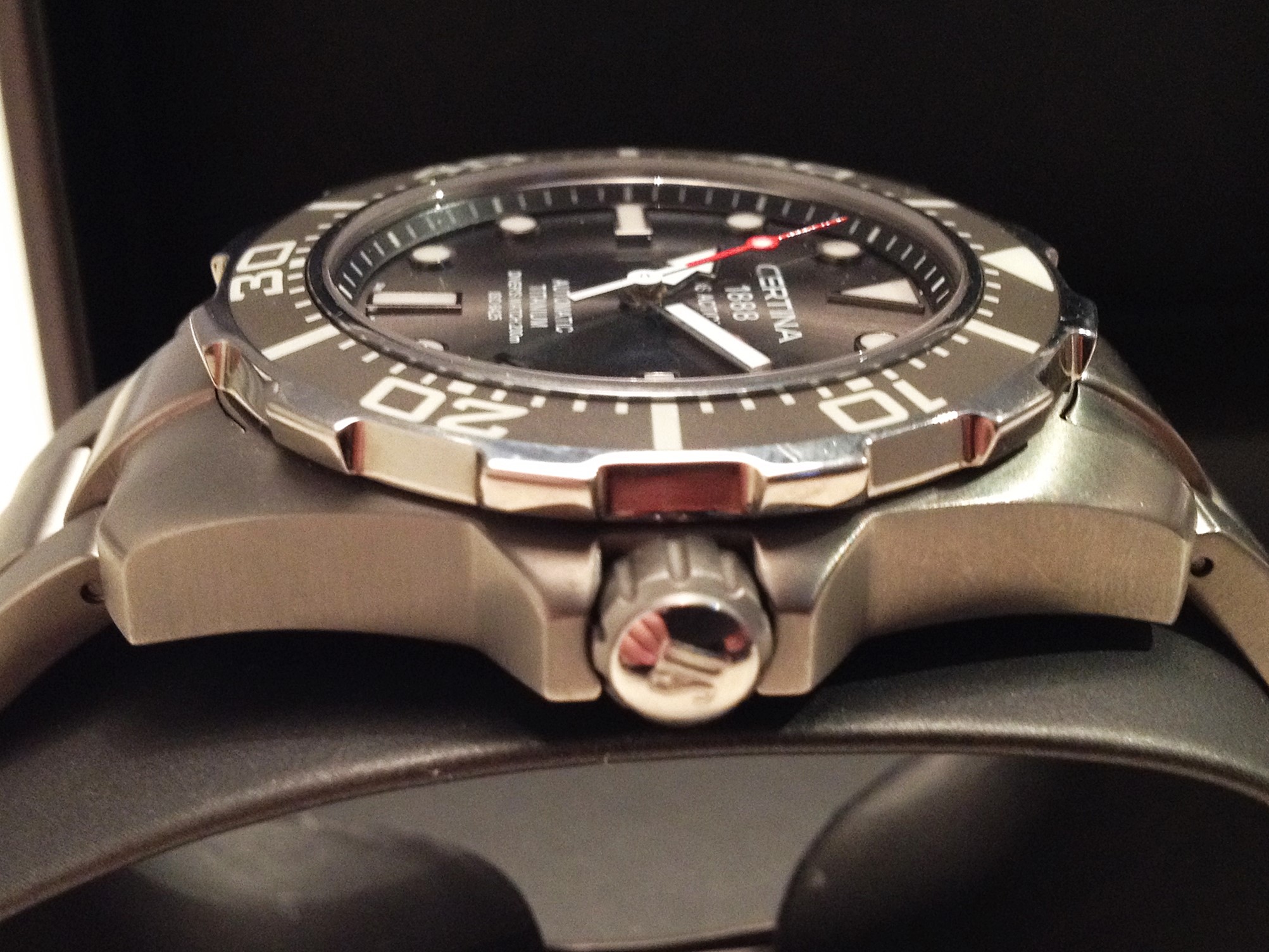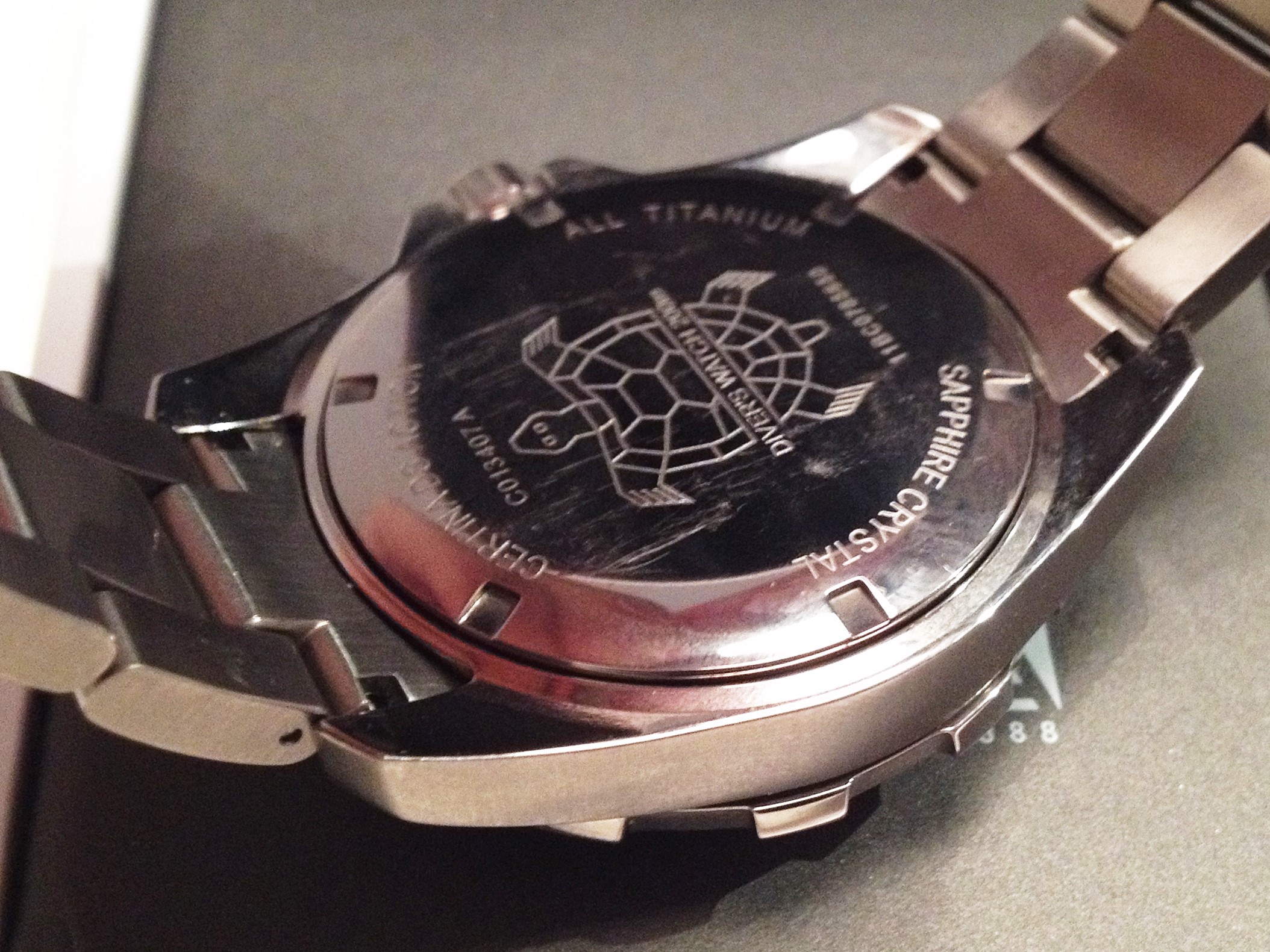 I'm sorry but just can't vouch for the Action Diver. It is boring. In this price range I think there are a bunch of other watches that are more fun and appealing.
© All pictures by a Watch Flipper's Diary unless noted.