I've owned this watch twice. I first got it in December 2013. Then it was flipped and it wasn't until August 2015 that I came to think of it and remembered how good it was. The one who bought it from me the first time still had it but wasn't using it and after a couple of e-mails back and forth I finally convinced him of letting it go.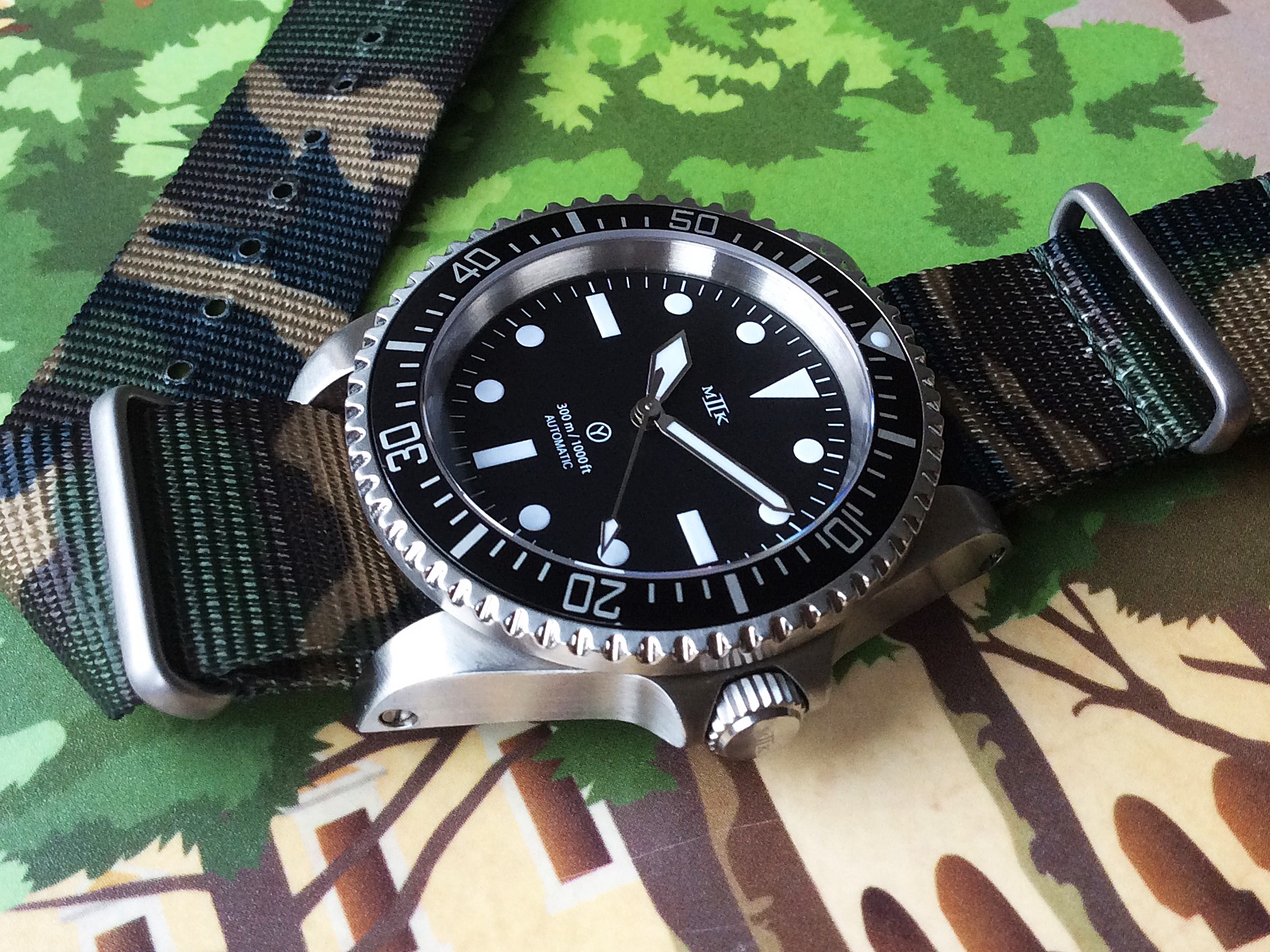 #201 - The MKII LRRP Milsub.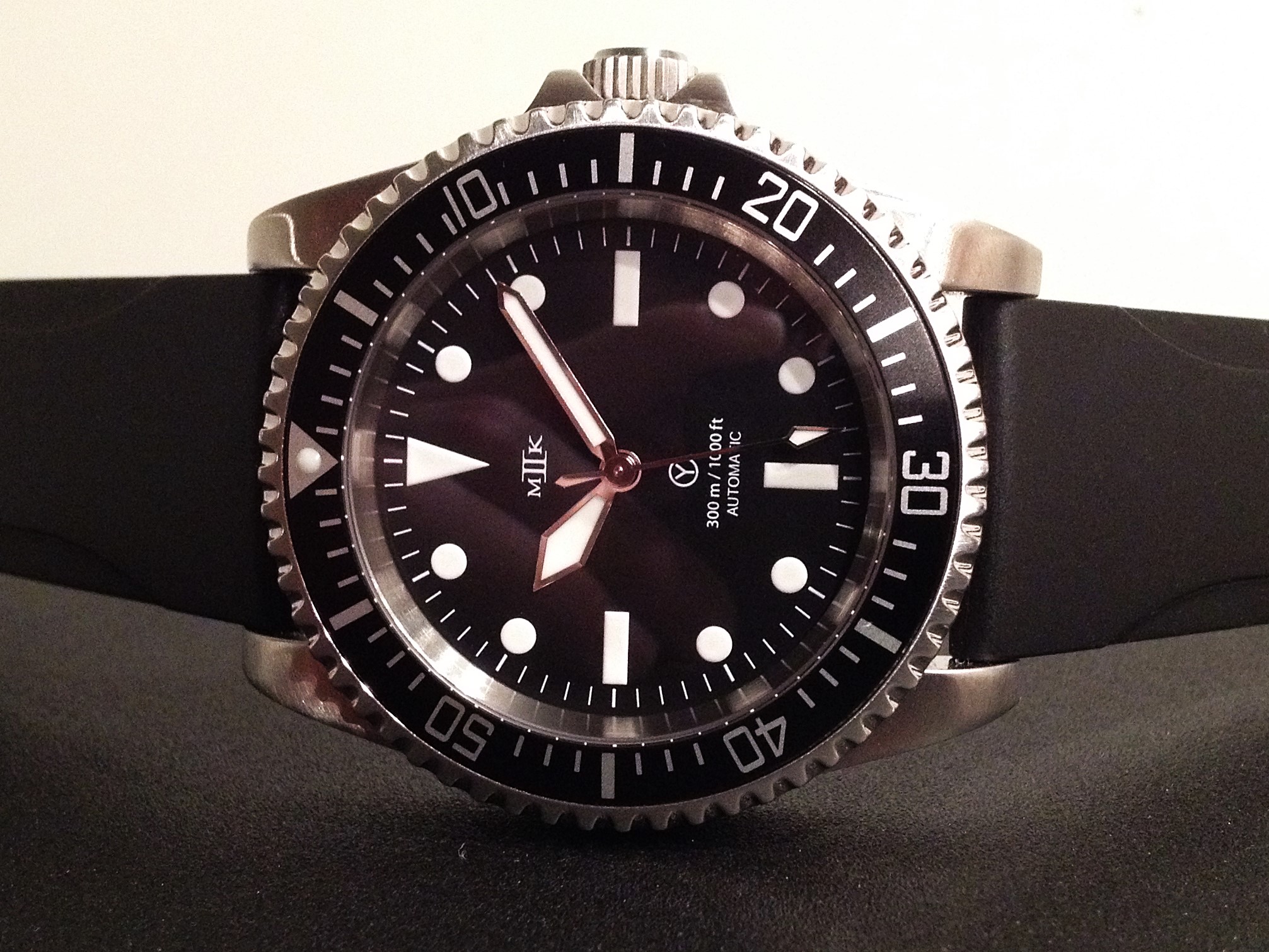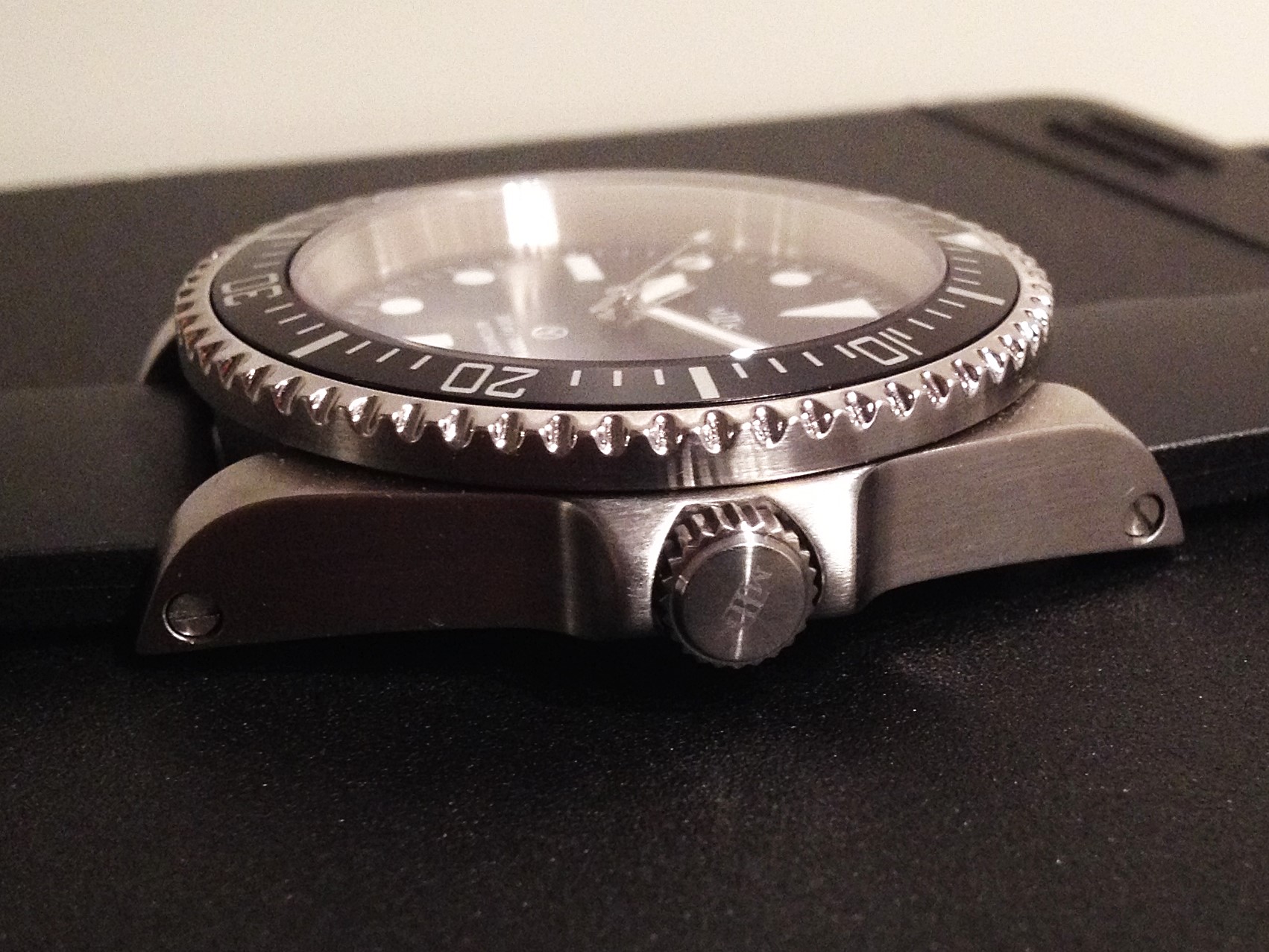 This watch was superb. Perhaps the best watch I've had from MKII. Great lume. Great movement. Good size. A perfect beater! Nothing to complain about except for a little play in the bezel. That wasn't something I ever thought of until my buddy Björn complained about it. It's funny how certain details affect you differently.
I mostly wore this watch on the original rubber it came with. Looked great. But I also had it on a camouflage and a light grey nato strap. Both with brushed details of course

!

That also looked really good. Wearing it on different natos was easier than to have it alternated between different rubber

straps

. You had to be a goddamn master at two-handed-screw-driver-wielding unless you didn't want to ruin the screw heads. Luckily you can still purchase new pins from MKII.
So we all know what this watch looks like but MKII hardly isn't trying to hide that. It's a homage to the classic Rolex Milsub 5517. From what I've tried and seen regarding other Milsub homages I think MKII have done theirs really well. It's a modern watch

with modern specifications and it also is a little bigger with its 42mm excl. crown.
This is the last MKII watch I've owned. But I actually think I have

dropped

the whole homage business. I still follow Bill's new projects but out of the current line-up there is nothing that really gets me going. I would love it if MKII came up with an original design. If they would produce it with the same high quality as they always do they would have a killer product.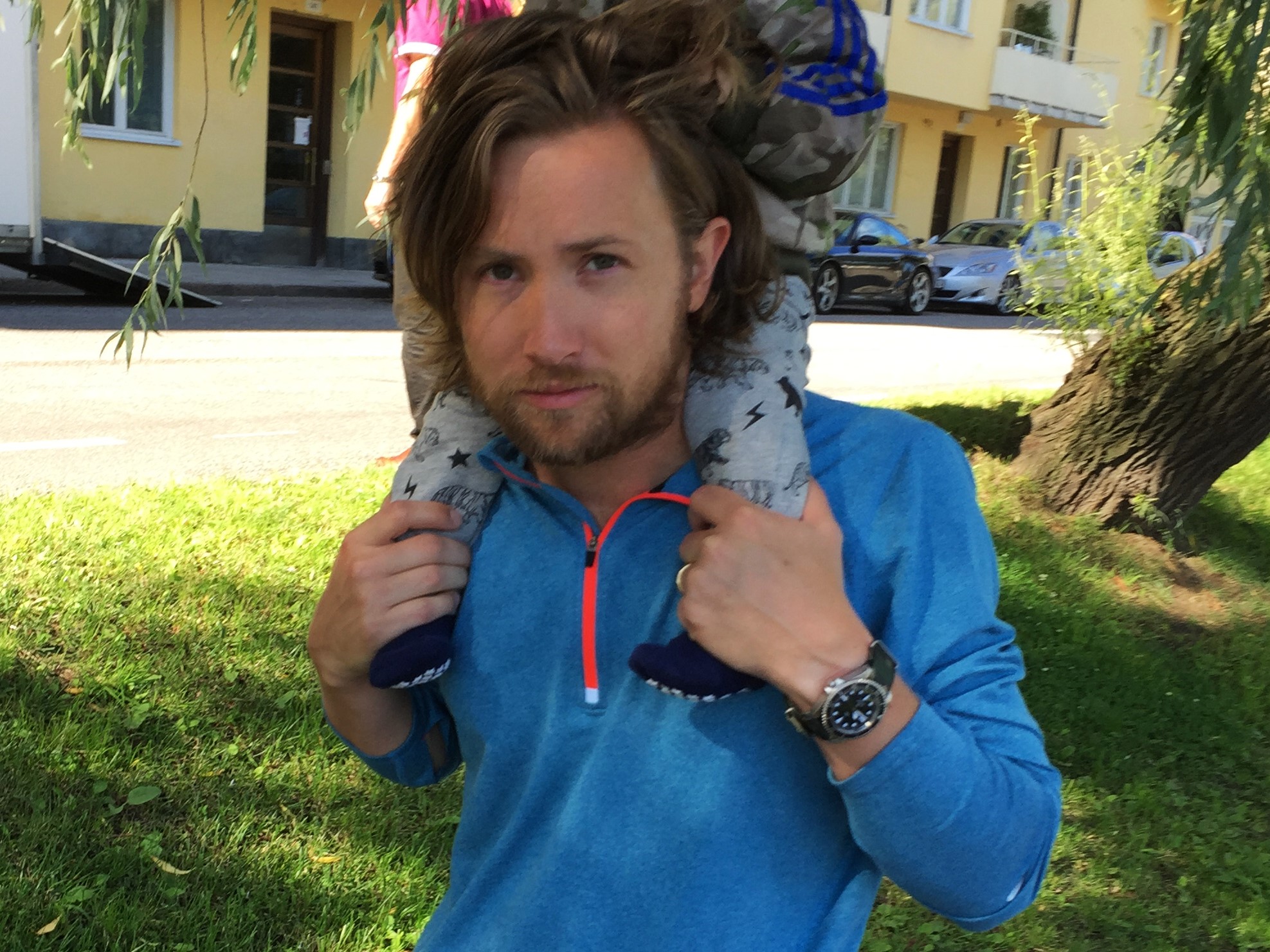 Out on an early morning walk. I know I look stoned but I can assure you that I'm not. Just tired from no sleep.
© All pictures by a Watch Flipper's Diary unless noted.