I just love quartz watches and the Oysterquartz had flown below my radar for a long time. In November 2013 when I found this one, before the Rolex price boom, the Oysterquartz was not very hyped. I was given the chance to trade one for my Breitling Aerospace UTC and I was even considering not to because I felt it might was a bad deal. How crazy is that? Anyhow, I went for the deal and the moment I put the watch on my wrist I knew I had done the right thing. For one it looked awesome but it also wore really well and the fact that I had traded a Breitling for a Rolex also felt satisfying. But that same night things changed. "WHAT THE HELL IS THAT TICKING SOUND?!" The movement was really loud. I even buried it in my sock drawer and I could still hear it! What the hell?! Even during office hours when I was surrounded by constant noise I could still hear it. It almost drove me insane. It just had to go. Despite its beautiful blue dial and fantastic design with the integrated bracelet, its looks alone just w

eren

't enough to make up for the ticking sound.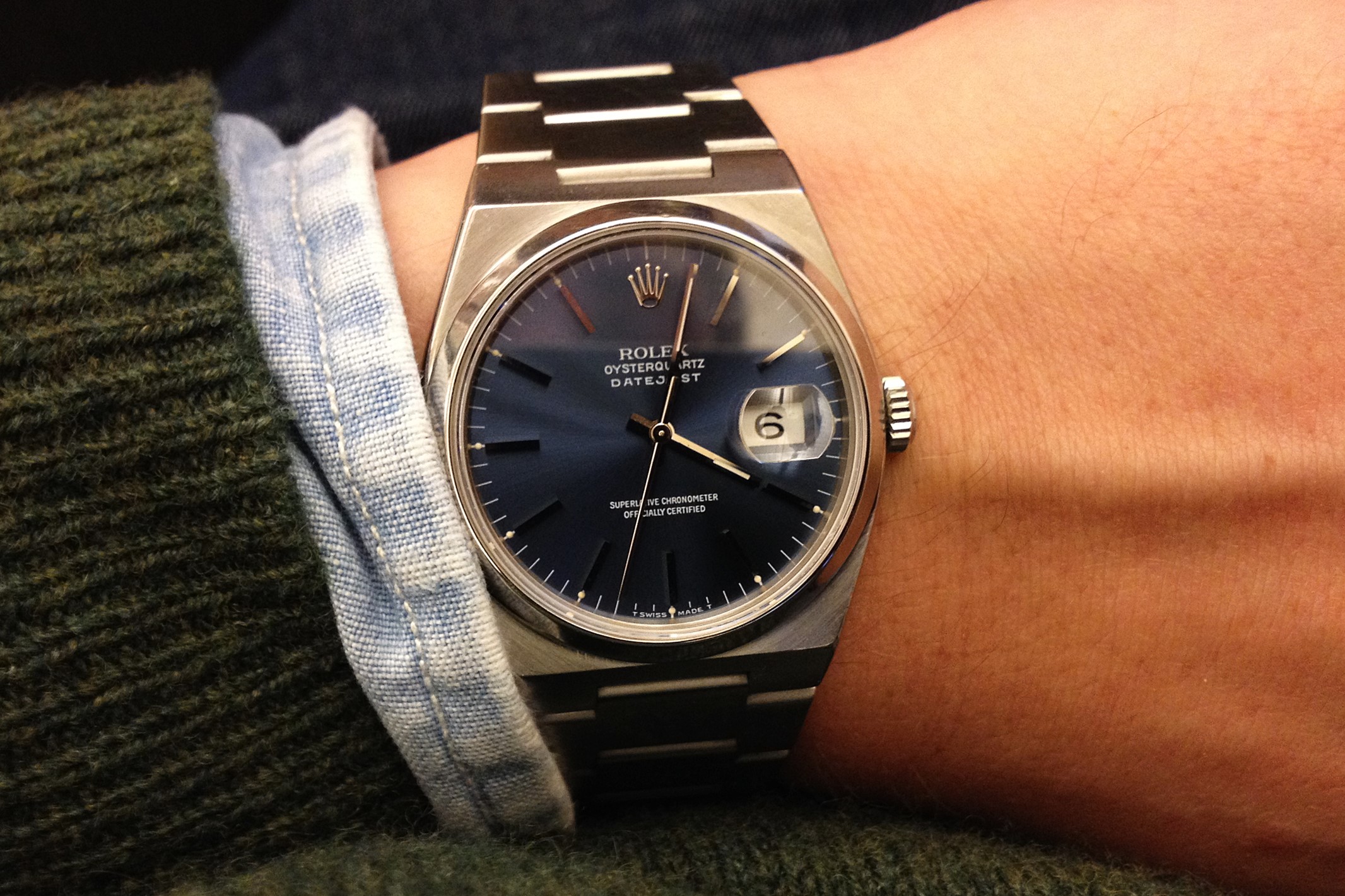 #196 - The Rolex Oysterquartz, ref. 17000.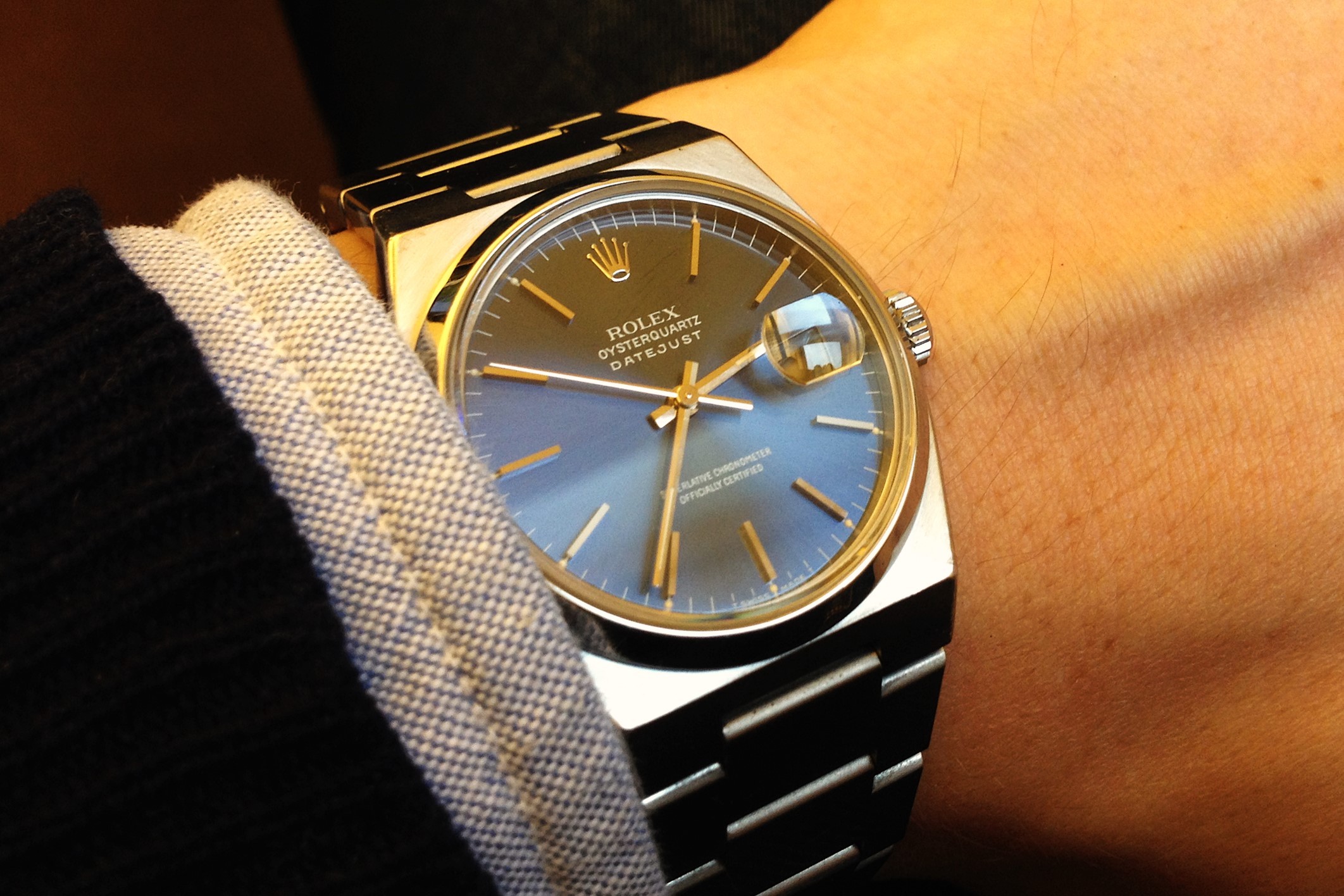 I promised myself that I would never ever buy another Oysterquartz. One year later I had to redo the mistake just to confirm and to fully understand that the Oysterquartz wasn't a watch for me. It's too bad they couldn't improve the Oysterquartz during all the years it was being manufactured. I know I'm not the only one out there being driven crazy by the sound it makes. If Rolex would announce an updated version of the Oysterquartz with the same design

and

the same size, but with an updated movement that holds up to the same quality as the Seiko 9F-movements

for example,

I wouldn't hesitate for a second

.
© All pictures by a Watch Flipper's Diary unless noted.