I completely fell in love with this one the first time I saw it back in early January 2014. Having tried a Hamilton only once prior to this one (back in 2010) it was really time for another one. I had had my eyes on their 42mm Khaki UTC 300m Diver for quite some time but I hadn't found one to a good price.

Then

when I discovered this golden 38mm Thin-O-Matic I just felt that

it

was simply too irresistible and I didn't have the patience to find a good deal and clicked it home right away.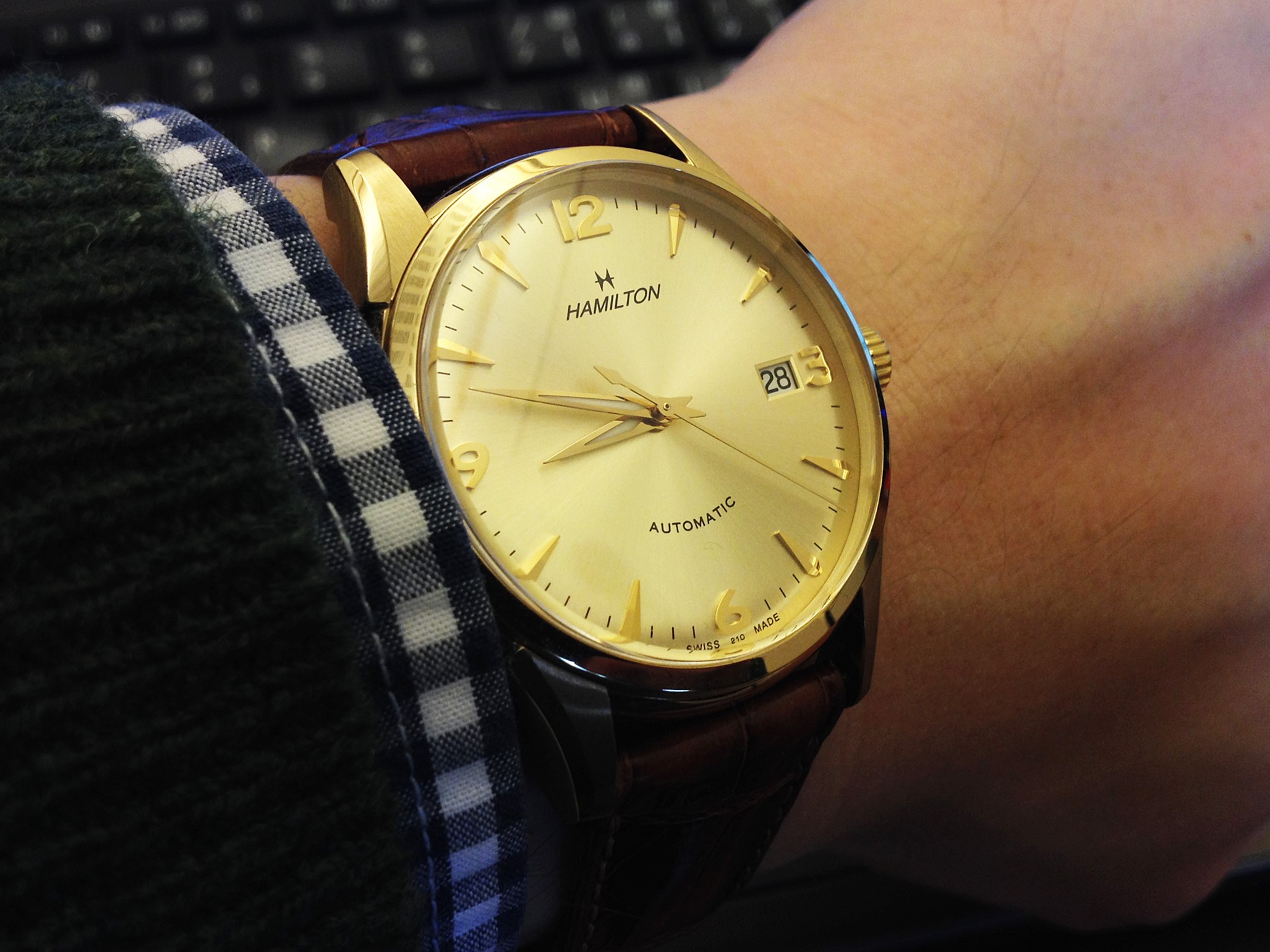 #206 - The Hamilton Thin-O-Matic, ref. H38435221.
My god I loved it! It was beautiful. A perfect dresswatch. So clean and old fashioned. Alright, so the golden stretch bracelet it came on wasn't perhaps a super duper combo, I'll admit that, but when I put it on a dark red-brownish crocodile strap it became a killer! I could easily wear it with everything and it just looked fantastic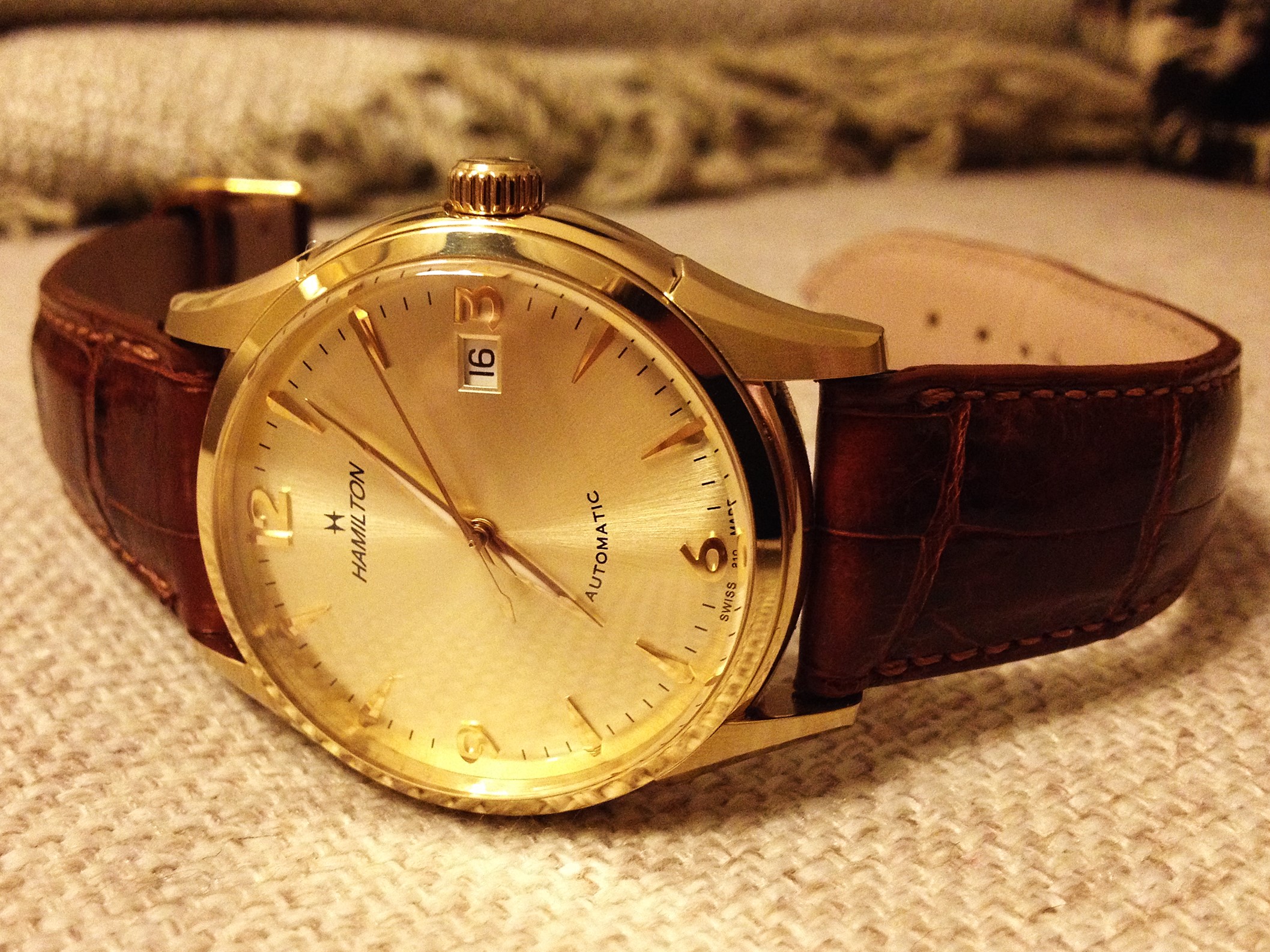 The gold twisted my mind and I turned

into Gollum.

I got greedy and I just couldn't stop imagining how freaking good a solid gold Rolex Day-Date would look on my wrist. The Hamilton ended up

on

my best friend's dad's wrist while I

took

up the

chase

for a Day-Date to become my precio

us.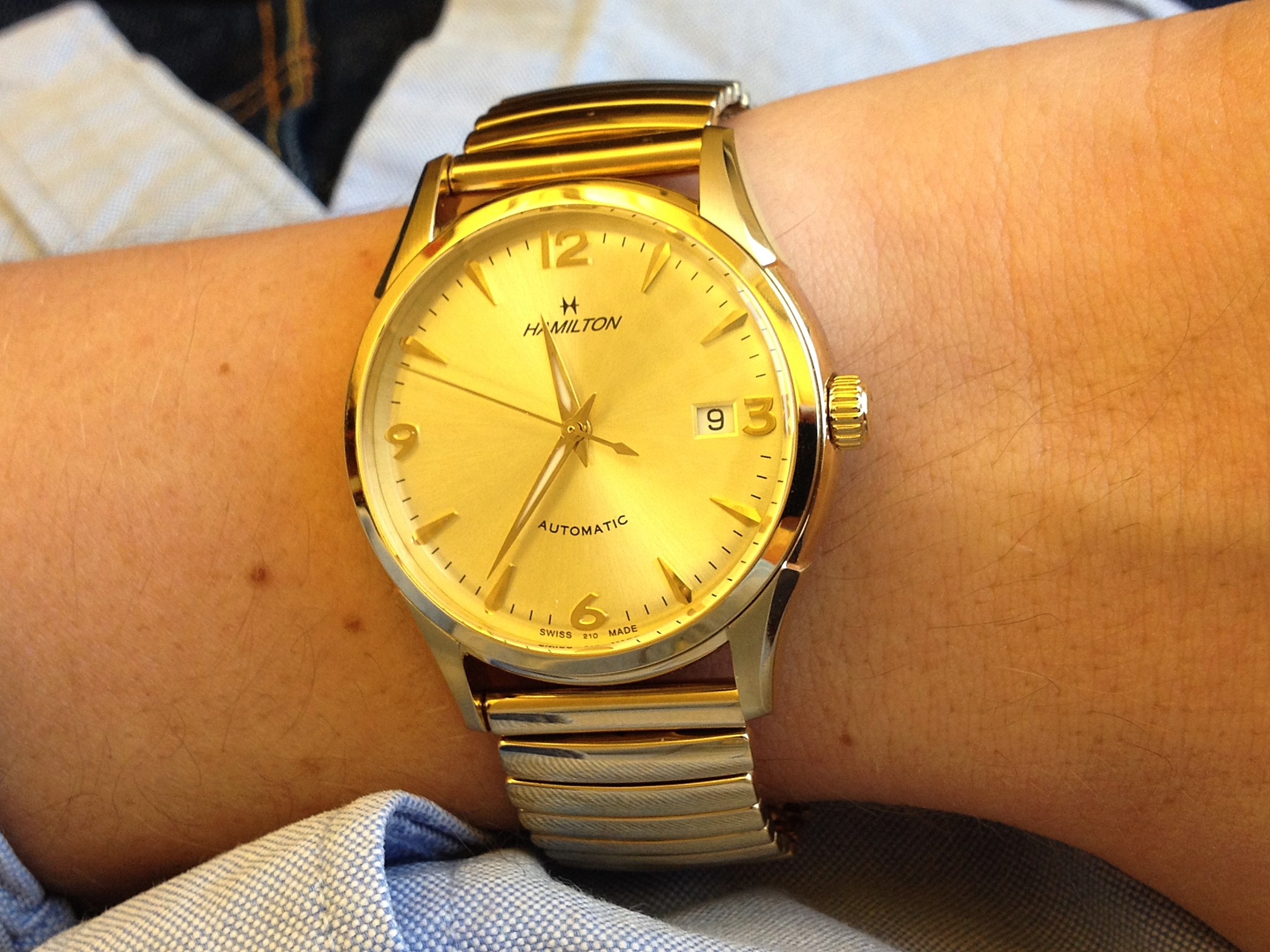 The stretch bracelet was perhaps a little too much.
I regard Hamilton as a serious and interesting brand. I might not like every crazy design they come up with but at least I feel that they're making what they want to make and not what will sell the most. That is something I value; believ

ing

in what you do. They have a long history of making watches and I love to see them appear in many new movies. I'm definitely not done with Hamilton

!
© All pictures by a Watch Flipper's Diary unless noted.