This was my first Breitling. A blue dialed titanium Seawolf. Prior to this I had only been associating Breitling with flying and watches made for pilots but when I one day read 3000m on the dial of the Seawolf I was like "What the f**k! Is this for real? 3000m! That' insane! This is not a pilot's watch, it's a diver!" Even though the appearance clearly states that the Seawolf isn't made for flying I had never taken Breitling in consideration when looking for new dive watches to try out. But the Seawolf was the watch that made me re-consider things and I just had to have one!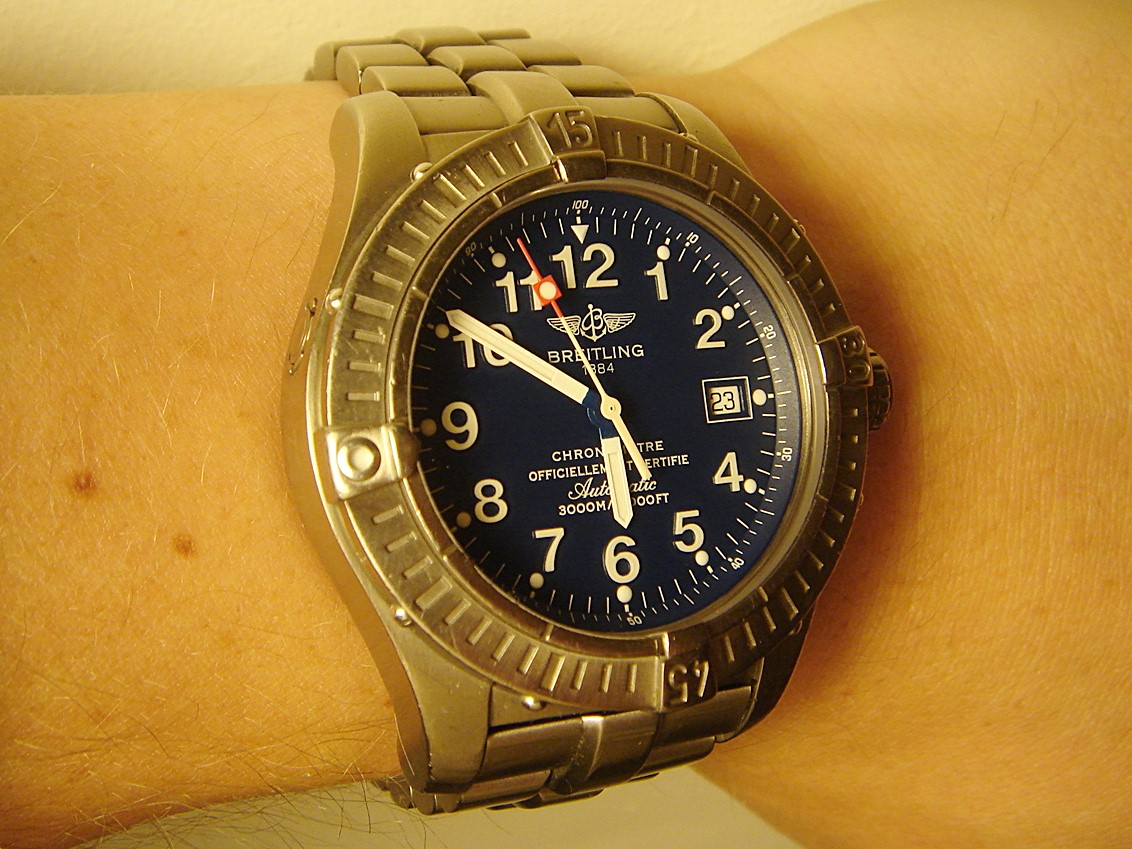 #61 – The Breitling Avenger Seawolf ref. E17370.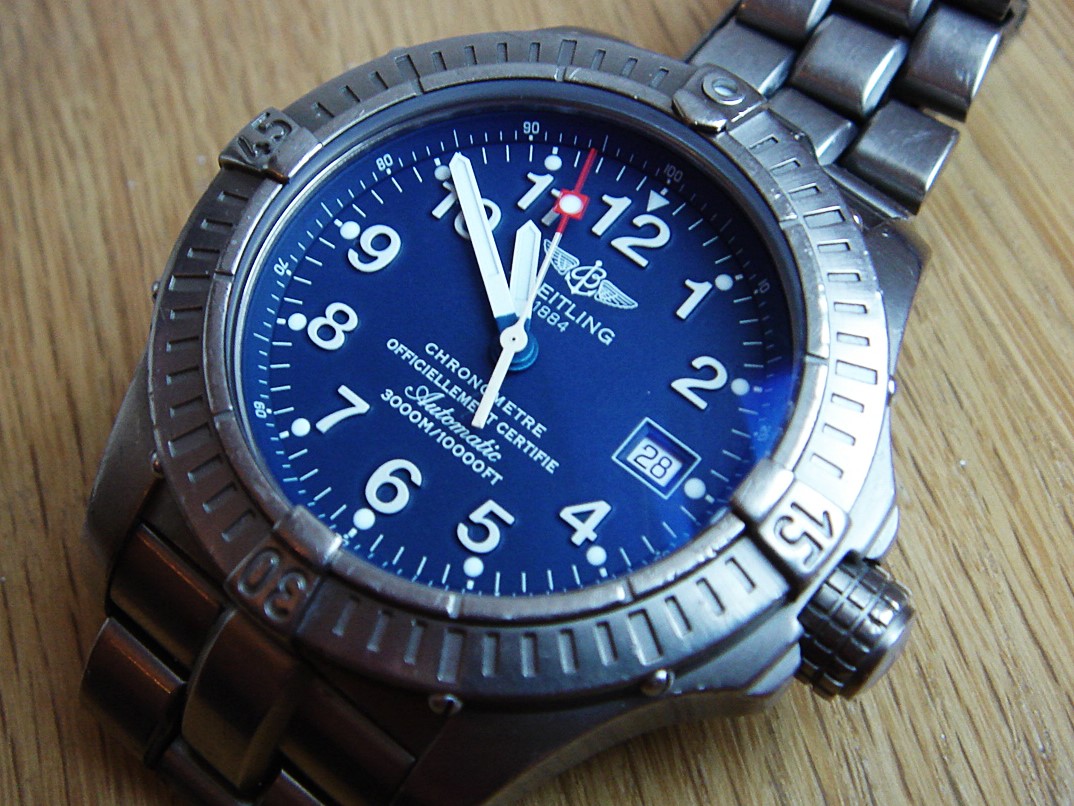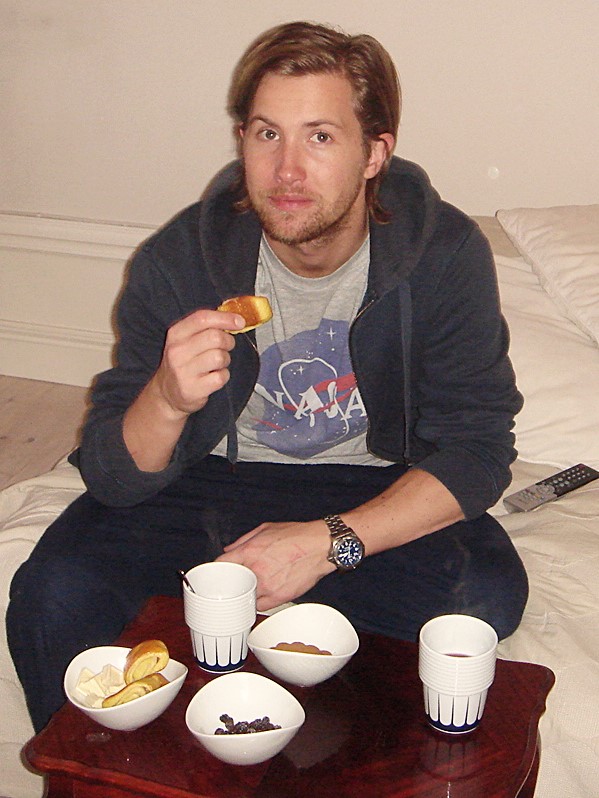 1st of Advent 2010. Cuddling on the couch with some mulled wine. I know, not the kind of action a watch like this deserves but this was the only picture I had when wearing it.
With its width of 44mm and a height of more than 18mm it sure is big but thanks to the titanium it becomes wearable. But just as the Marathon JSAR I had it gave me the same problems. This was in November 2010 and I was still working extra in a warehouse picking stuff from shelves and when working at the crazy pace I did it kept banging into everything. My boss at that time was wearing a Breitling Headwind (really nice!) and I remember I walked up to him the first day when wearing the Seawolf and said "Hey! Nice watch but check out this bad boy!"
and waived it in his face.
The Seawolf really made a good impression on me. It gave off a sense of being a very high quality watch and I was truly amazed by the details on the dial. Everything was so perfect and sharp. The experience with the Seawolf made me view the Breitling brand in a whole new perspective and it was all for the better. The titanium version was discontinued in 2008 and was replaced by the current steel version. I must say I preferred the Ti instead of steel. The steel just make it ridiculously heavy. Also I think the dial design was much better looking on the old Ti's.
© All pictures by a Watch Flipper's Diary unless noted.