I found this little bad boy on eBay back in September 2010. Threw in an offer while being a little drunk one evening, forgot about it, and then received an e-mail a couple of days later saying I won the auction. Classic! It came on a bracelet I haven't seen on any other Khaki's and it looks a little IWC inspired. The movement inside was an ETA 2824-2 and the case measured 36mm. A great casual everyday wearer.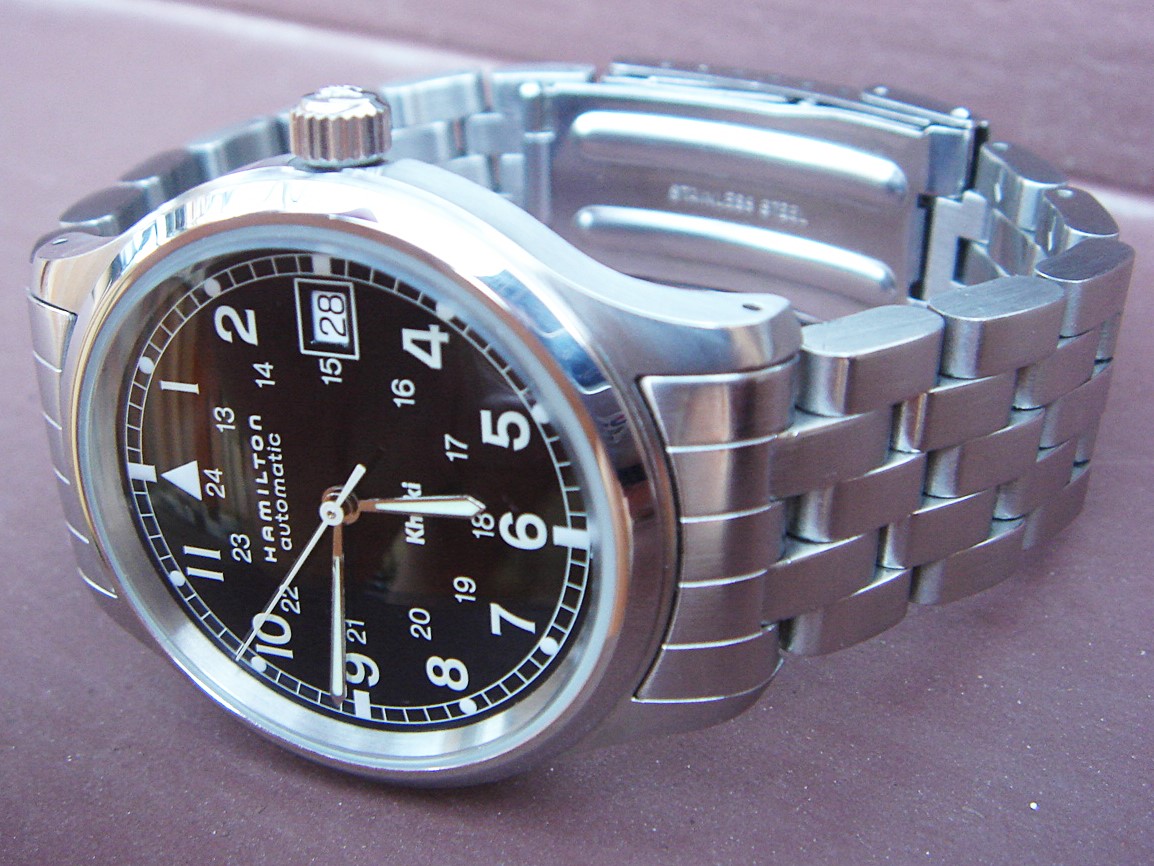 #51 - The Hamilton Khaki automatic.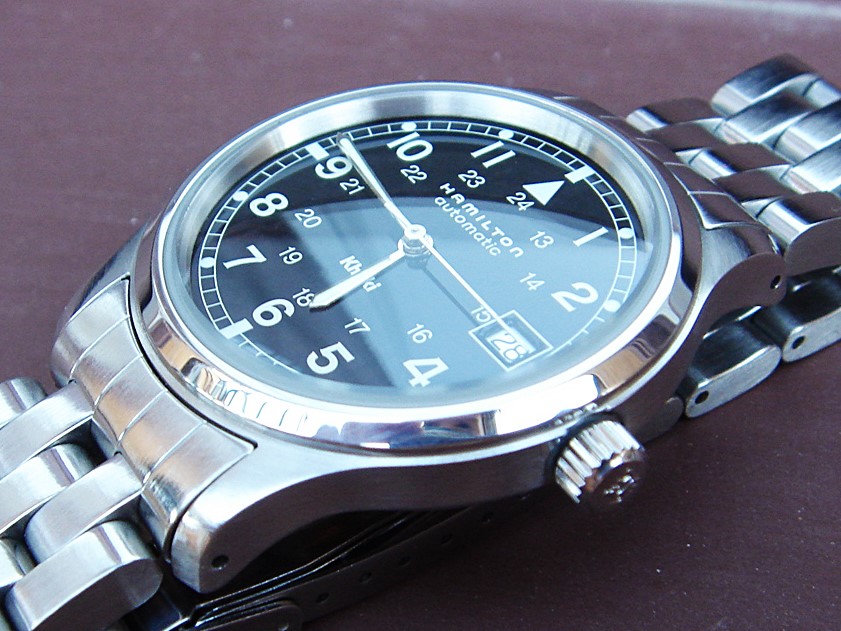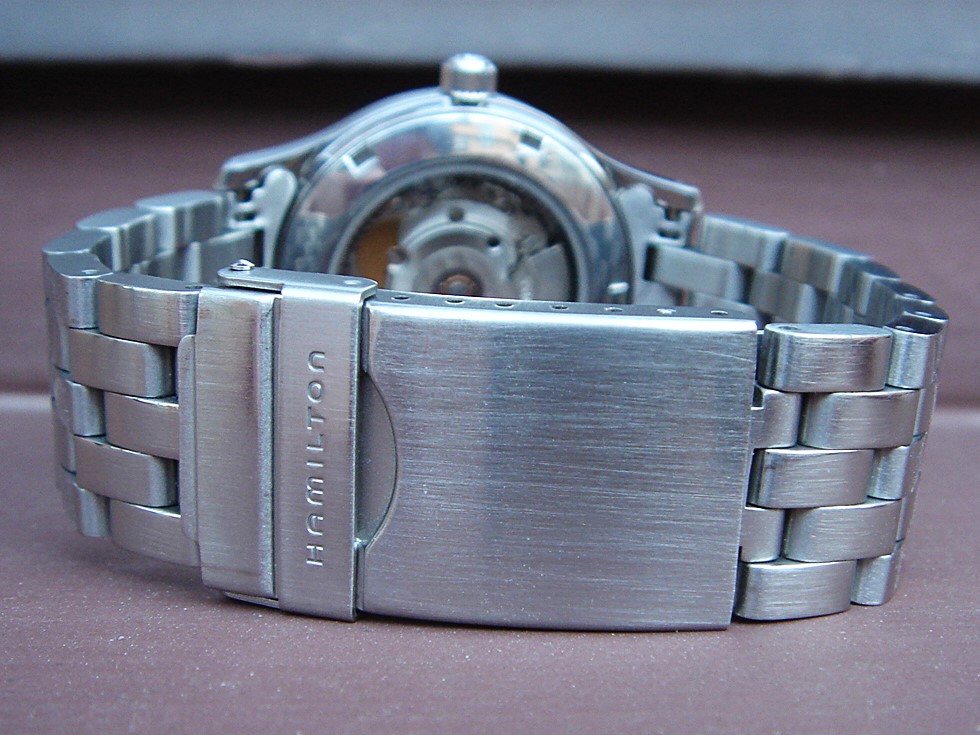 Funny story when I sold this watch the first time. I met up with this guy Björn that I hadn't done any deals with before. Björn greets me on a shady subway platform with a huge dog (and I'm terrified of big dogs) and has tattoos all over his arms. I was sure he was going to rob me. Of course he turned out to be the sweetest dude and we have been good watch buddies since.
A couple of years later I started to miss it and asked Björn if he still had it. He'd given it to his dad and told me I could have it back as long as I could find a watch that his dad liked more than the Hamilton. I gave Björn loads of suggestions but nothing worked until one day when a Kemmner showed up for sale. I paid for the Kemmner and asked the seller to ship it over to Björn's dad and then got the Hamilton sent to me. Mission complete! I wore it every now and then but mostly it got to spend time in the drawer.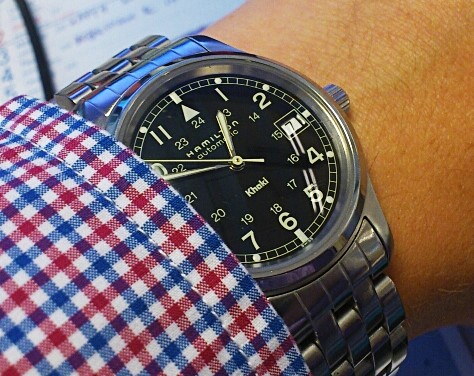 A wrist shot at work.
It sat in the drawer for quite some time but finally got some attention from another friend who asked if could have it. Christoffer has been wearing it together with his Seiko SKX007 since 2012 and I love to see it on his wrist.
I haven't had any Hamilton's in a while but after seeing the movie Interstellar with Matthew McConaughey last weekend a little spark lit up to a flame inside me. The old military style Khakis are really cool watches.
© All pictures by a Watch Flipper's Diary unless noted.