I loved this watch! What a great beater. Pretty much the same look as its automatic brother except that it's a little thinner and not as wide. 40mm excl. crown if I remember it right. It wore great and I mostly had it on a black nato strap. I was just lucky when I found mine. Put out a want-to-buy add and immediately got a bite. I had mine during October 2010. Bought and sold it for about $200. Nowadays they're rarely seen for sale. If you see one, buy it.
#53 - The Glycine Combat SUB quartz. Ref. 3864.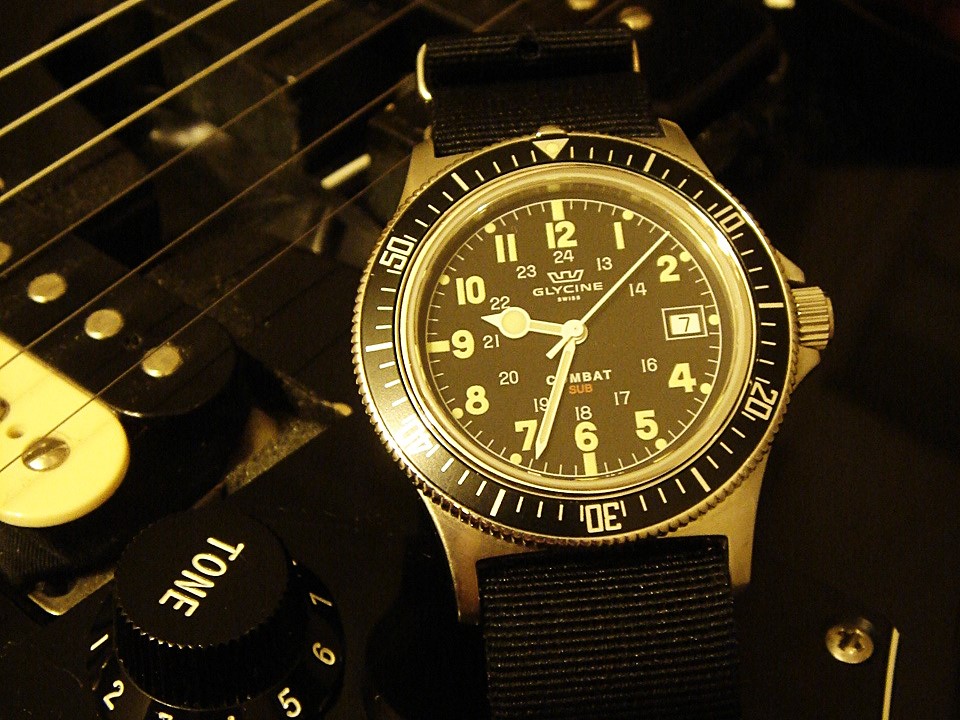 Resting on my modified Fender Stratocaster Eddie Van Halen tribute.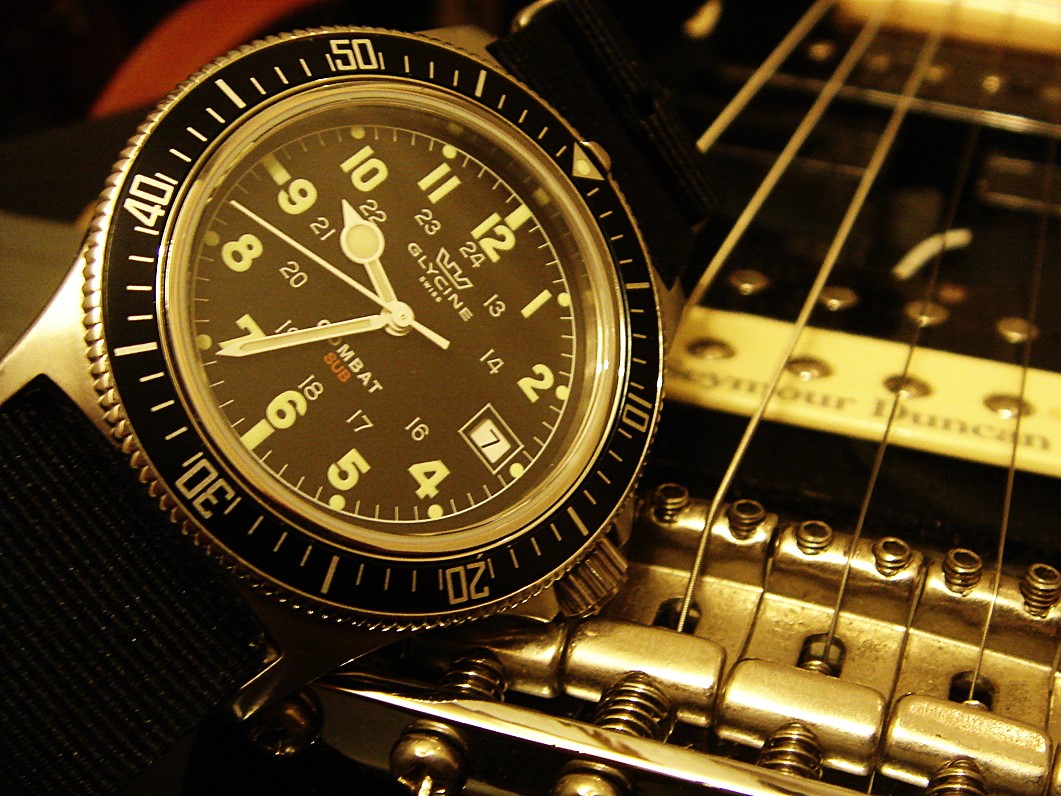 © All pictures by a Watch Flipper's Diary unless noted.