I found this beauty for sale in October 2010. It had recently gone through a service so the interior was in top condition while the exterior showed some signs of being worn for some time. I received it without any box or papers and I never took a picture of the case back so I don't know how old it actually was. I'm not sure if it had a tritium dial but the surface of the markings didn't look as smooth as luminova usually do and also they were fading towards yellow. I can't believe I lost money on this watch. I bought it cheap but apparently sold it even cheaper. I can't remember for what reason but for being a newly serviced watch with the old T-marking dial (and perhaps also with a tritium dial) it must have been one of those recurring stupid deals that have taken place every now and then during the journey.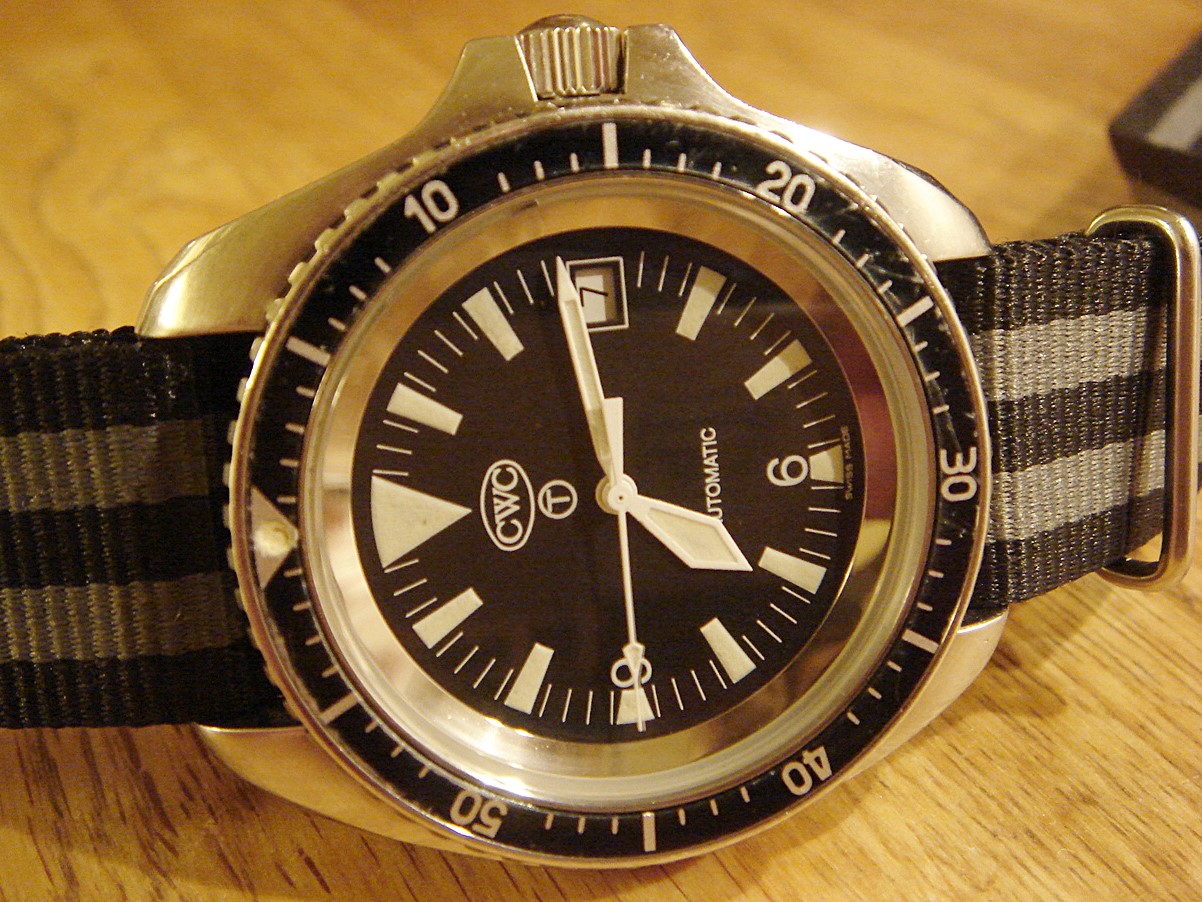 #54 – The Royal Navy automatic diver from Cabot Watch Company.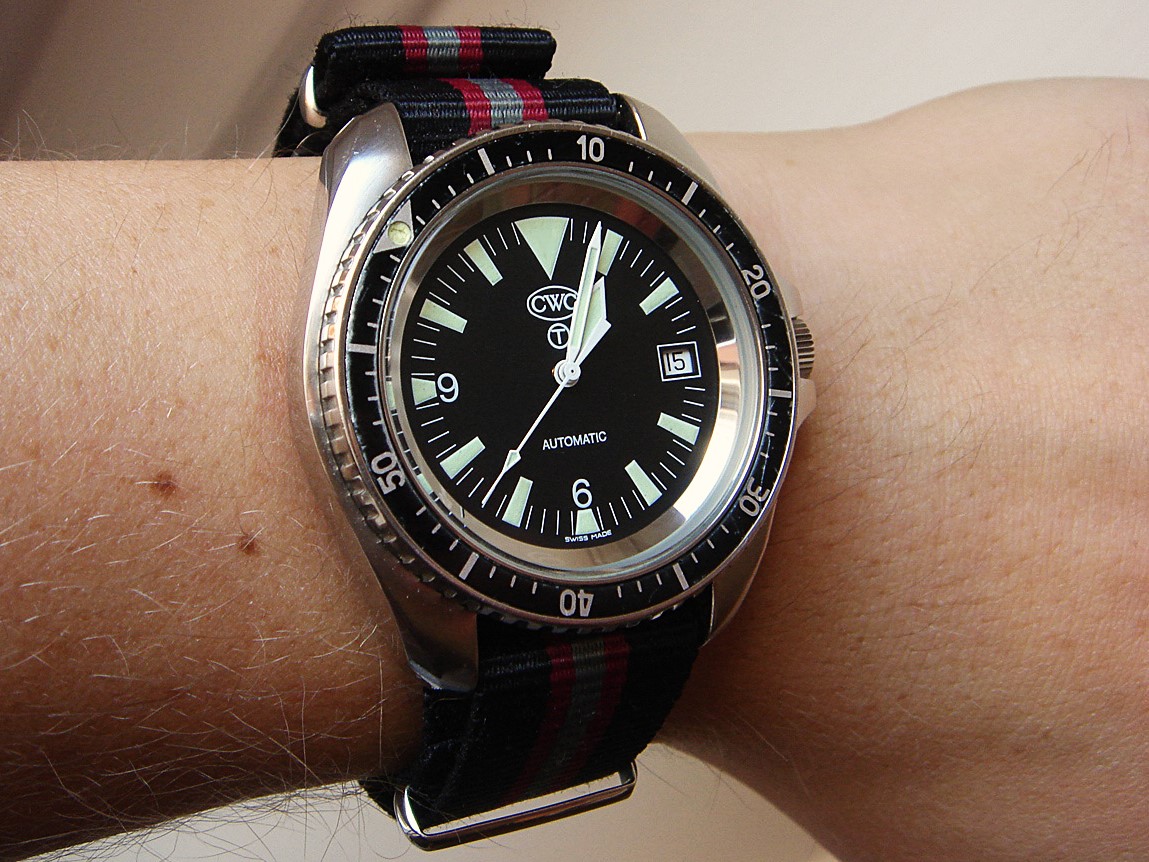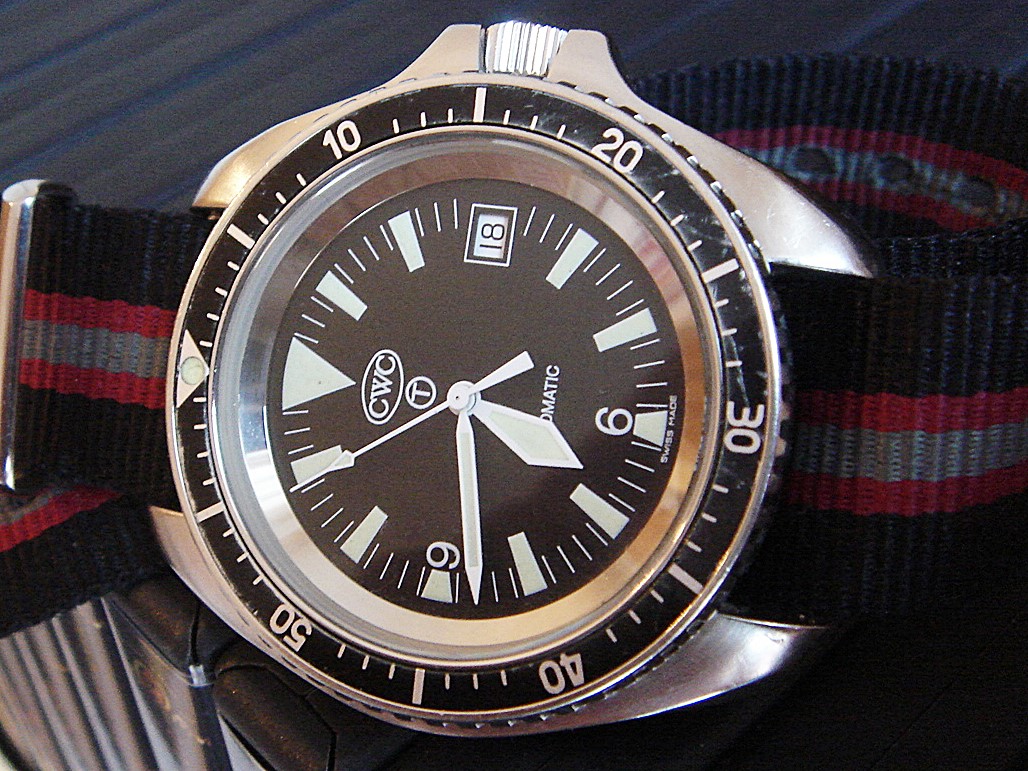 I've only had one automatic CWC diver. When it comes to the different quartz models I think I have had at least six of them. I love the design of the watch but I can't see it as an everyday wearer and therefore think it's more comfortable to have a quartz lying around. I really want to encourage people to buy the CWC's instead of all crappy knock offs out there on eBay. We're not talking about any huge savings to make on the cheapies. Just chip in a couple of extra dollars and you'll get a used CWC instead. You won't regret it!
UPDATE - January 11th 2017.
Wow! I can't believe this one came back to me. To my great luck the owner I sold it to back in 2010/2011 had kept it all this time and when I threw a vintage Breitling his way that I suspected he might be interested in he accepted to give it back to me in a trade. I've really missed this watch. It's not until now that I've truly started to understand and appreciate it. At the moment I have no plans at all to get rid of this watch. I also got to learn that it was issued in 2002 which was something I didn't bother to look up the first time I had it.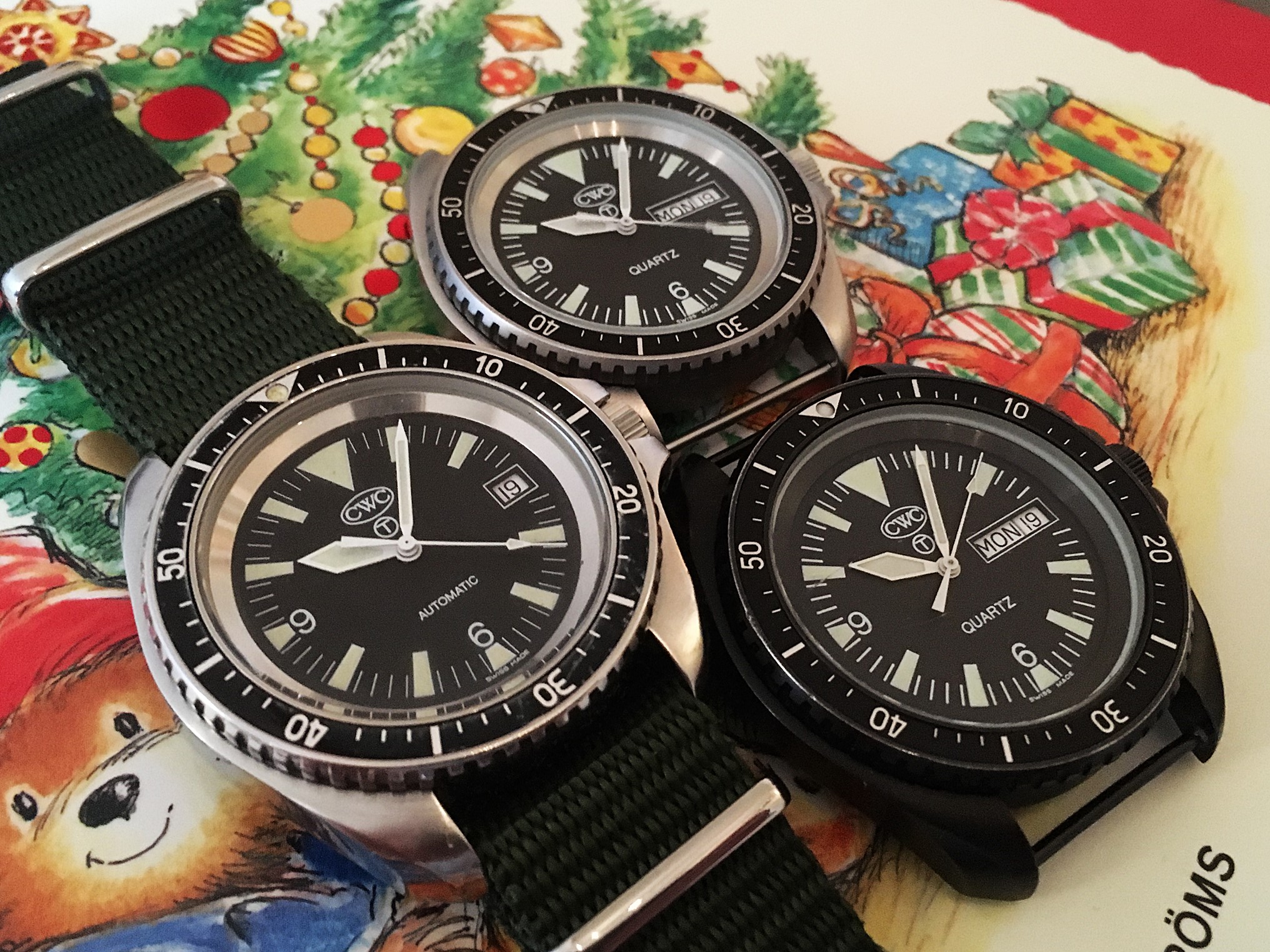 The automatic diver back in the collection! Here seen together with its two quartz brothers.