I remember when I found this one in the end of January 2010. It was for sale as a full set at $800 and located close to my residence back then. Bought it and went to pick it up. The watch was delivered to me on the black original rubber so I went by an authorized dealer for ORIS on my way home to have them change it to the titanium bracelet. They wanted $60 to make the change and at the same time shorten it for me by removing one link piece. I kindly denied their generous offer and slowly backed out of the store. What a rip off! I went to another watch store close by and they helped me out for $10. Thank you!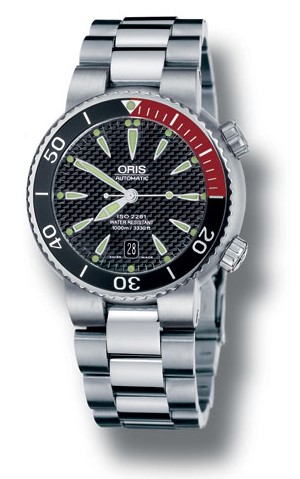 Product image of the ORIS TT1 Diver 1000m.
It only took one day to realize that the movement had seen better days. It was losing time. Several minutes per day. I contacted the seller and asked him if he was aware of the problem. It wasn't something he'd mentioned in his for sale add. He offered me to take it back and to give me a refund which I was grateful he did. I really wasn't planning to hand it over for a full service the first thing I was going to do. So I went back with the watch and got my money back. The seller insisted on making a deduction for the strap replacement and I told him it was fine as long as he didn't demand to take it to an authorized ORIS dealership and gave him $10 for the

inconvenience

. I felt it was worth a total loss of $20 to get rid of trouble.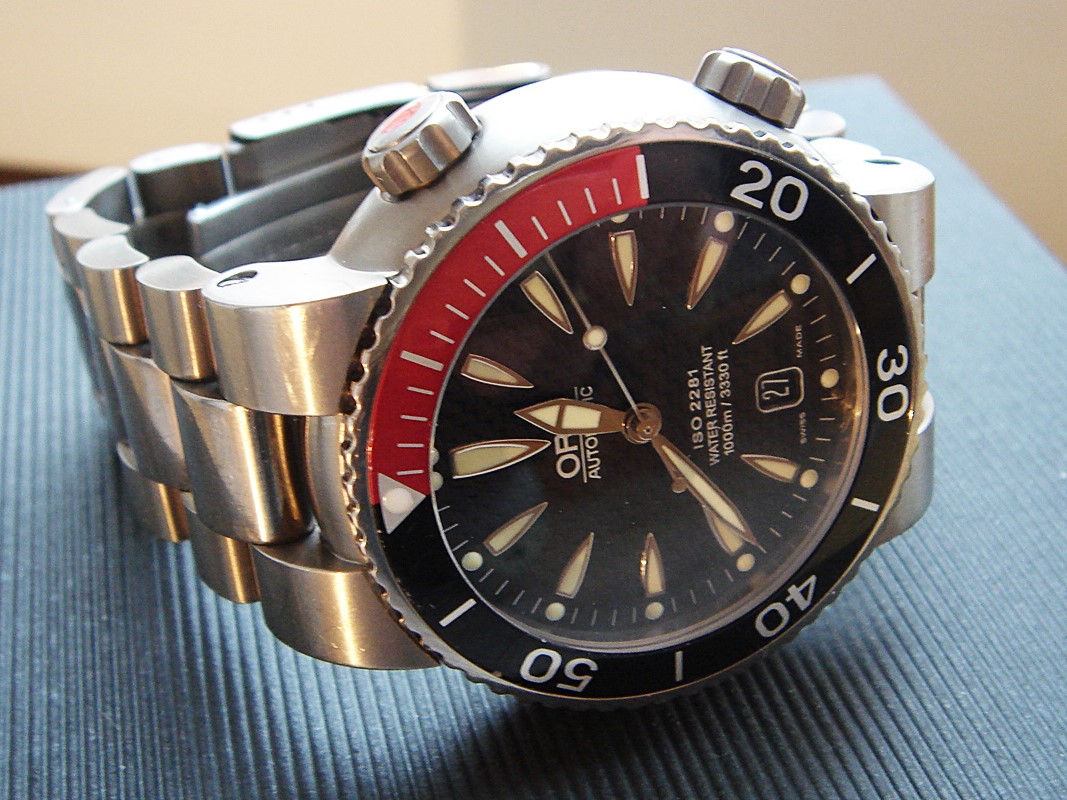 #27 - One of the older versions with the ISO 2281 marking on the dial.
It was a short friendship but it gave me enough time to evaluate the model. Even though the watch was quite large, 44mm excl. crown, it felt OK to wear due to the titanium but for me it was too big. As a pure diver's watch, fine, but not as an everyday wearer.
© All pictures by a Watch Flipper's Diary unless noted.