I got my first Marathon SAR as a part trade when I sold my Sinn U1. I was totally hooked the first time I saw it. At the time in 2010 Marathon didn't have a webstore and you could only find them used since they had only been issued to the US Army. "A watch built for war must be able to withstand anything!" was how I reasoned and I just had to have one. Apart from that I loved the design. The clean look with a matte dial and ladder hands made it very legible.

It looked like a beefy Submariner and not like it had been on steroids. A perfect 300m diver! There was one thing I hated it about it though - the fitting of the bracelet. I'm not saying I'm a genius but I do know how to change a bracelet without any proper watchmaker tools but this was insane.
I lost the first one in a stupid trade. I had of course discovered the TSAR – the quartz version with tritium tubes – during my learning-everything-about-Marathon phase. "Wow! Luminous tubes that glows for 25 years and never needs charging? Gotta have it now!" So I put up a want-to-trade add saying I had a SAR and was looking for a TSAR. It didn't take many minutes before someone answered and offered me a trade. I took it without any hesitation. Stupid! I didn't know then that the TSAR was much cheaper and much easier to acquire. But I learned from my mistake and moved on.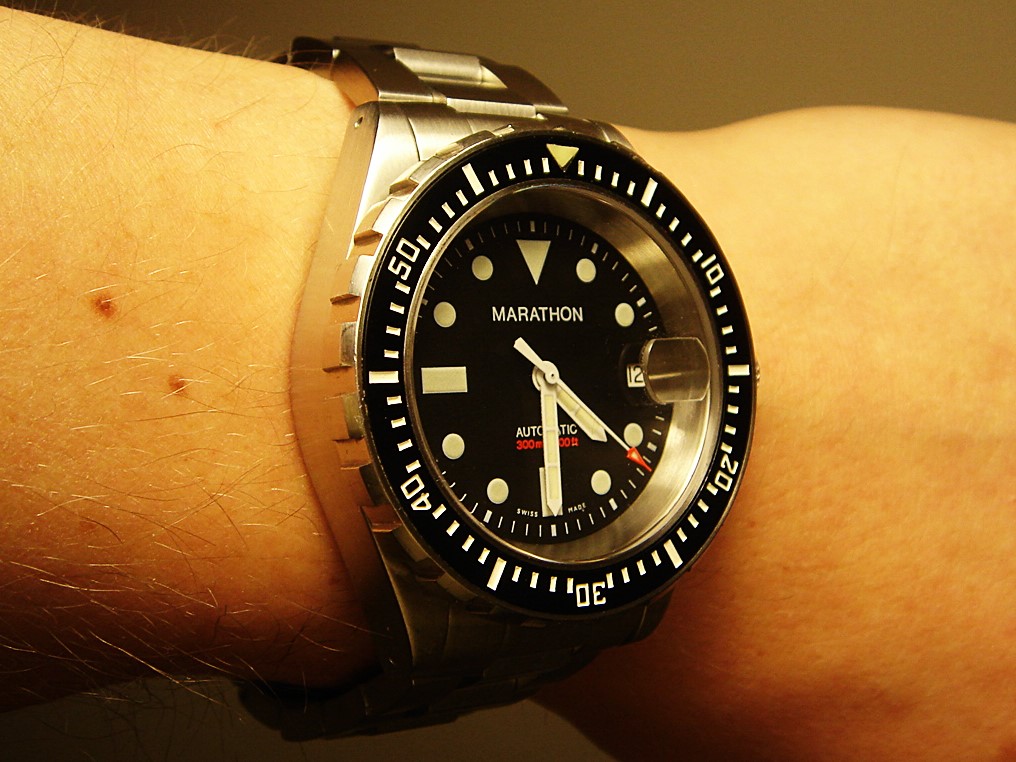 #23 – The first one of my four Marathon SAR's. Issued in 2003.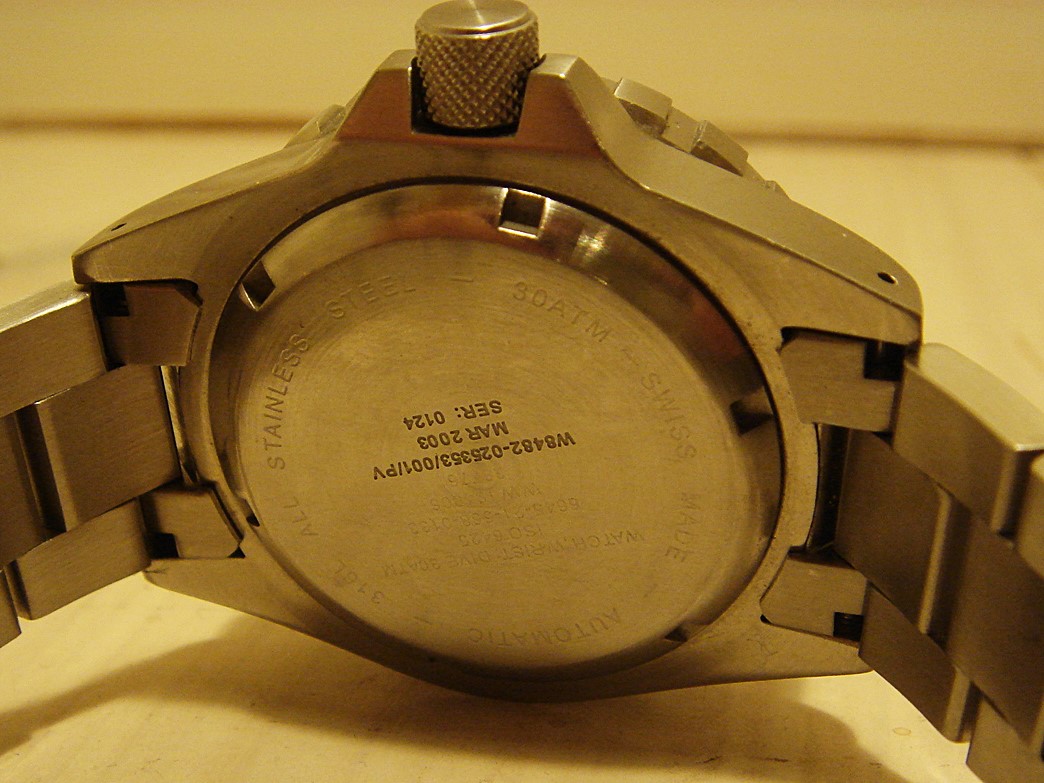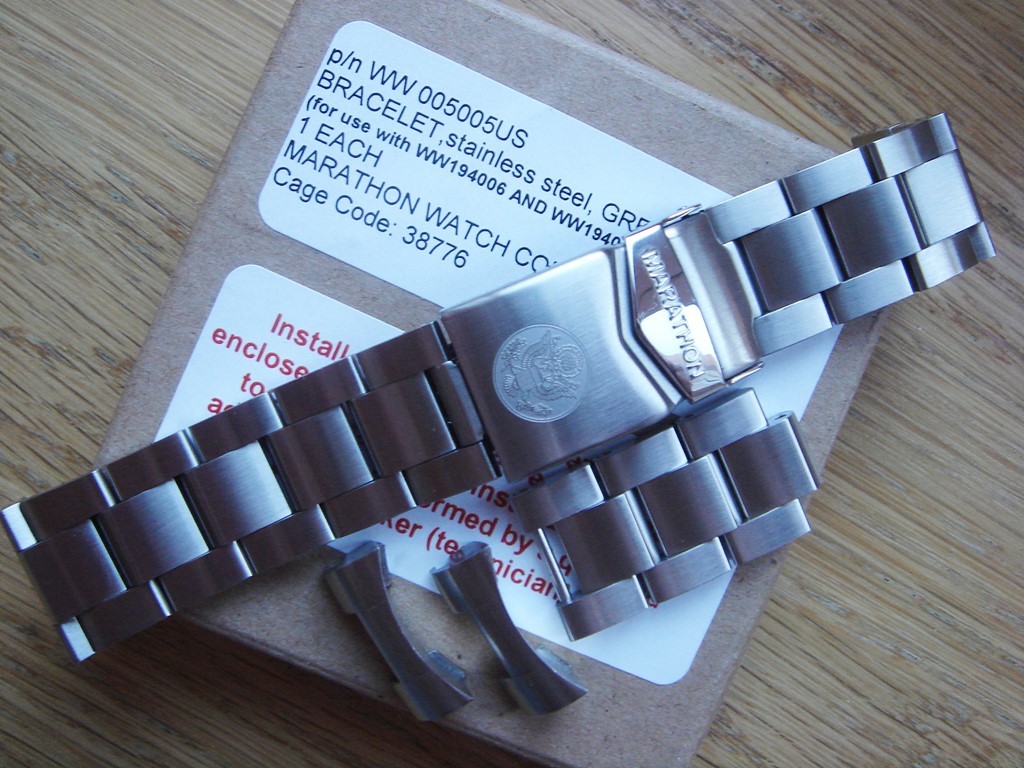 Bracelet kit. Sold separately.
I bought my second one in May 2011. This one was issued in 2006 and had more patina on hands than my first one and also had some battle scars on the bezel. Kept it over the summer and then passed it on to a close watch colleague.
A sunny wrist shot.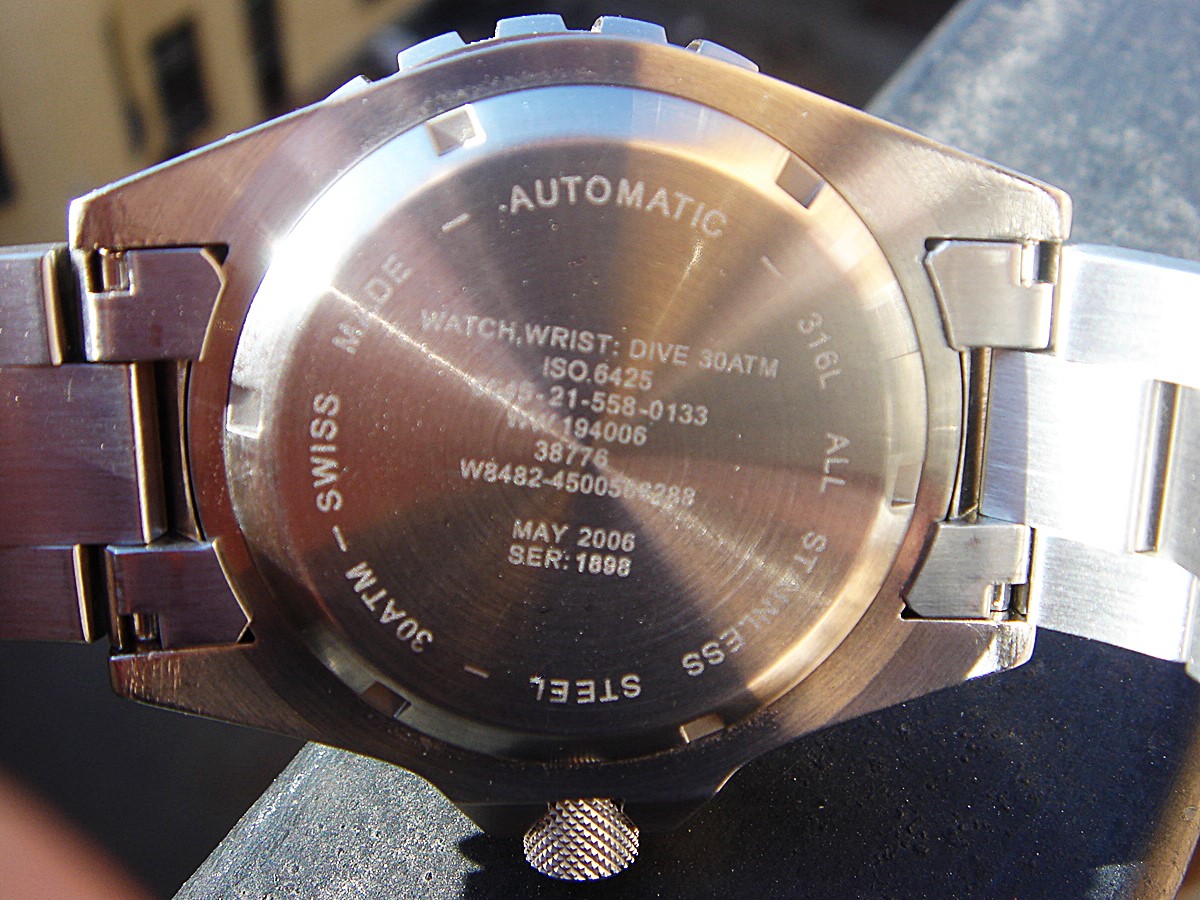 Two years later in August 2013 it was time for another one and I got my hands on another piece issued in 2006. I bought it with the intention that the Marathon SAR must be the best tool watch ever made. But I was wrong. The large and deep knurled crown might be designed for easy maneuvering but it is not gentle on your wrist. Dammit! It had to go.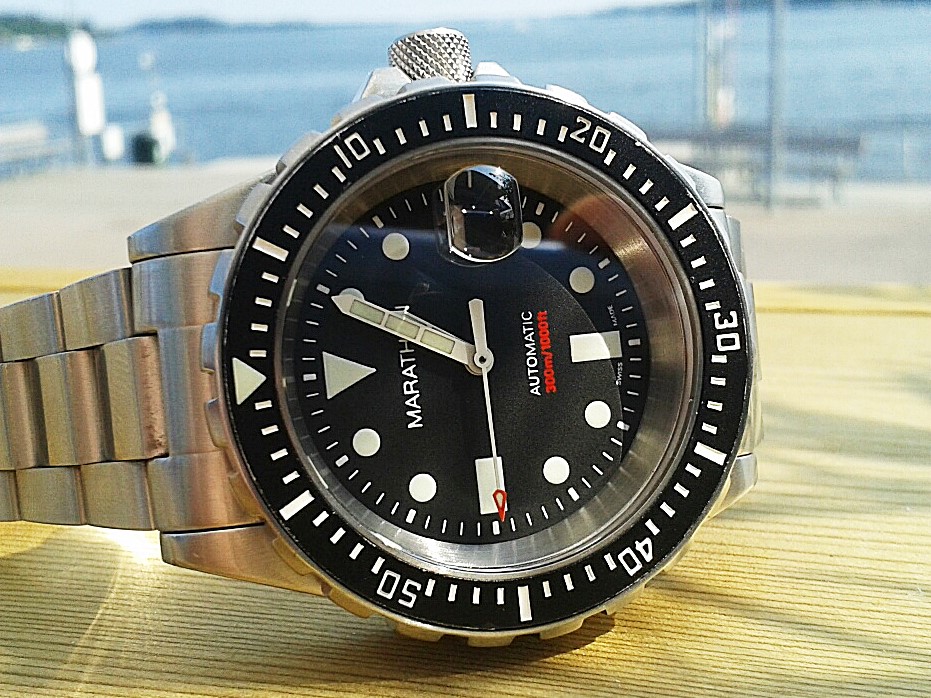 #183 – Another one issued in 2006. Taken during lunch at work.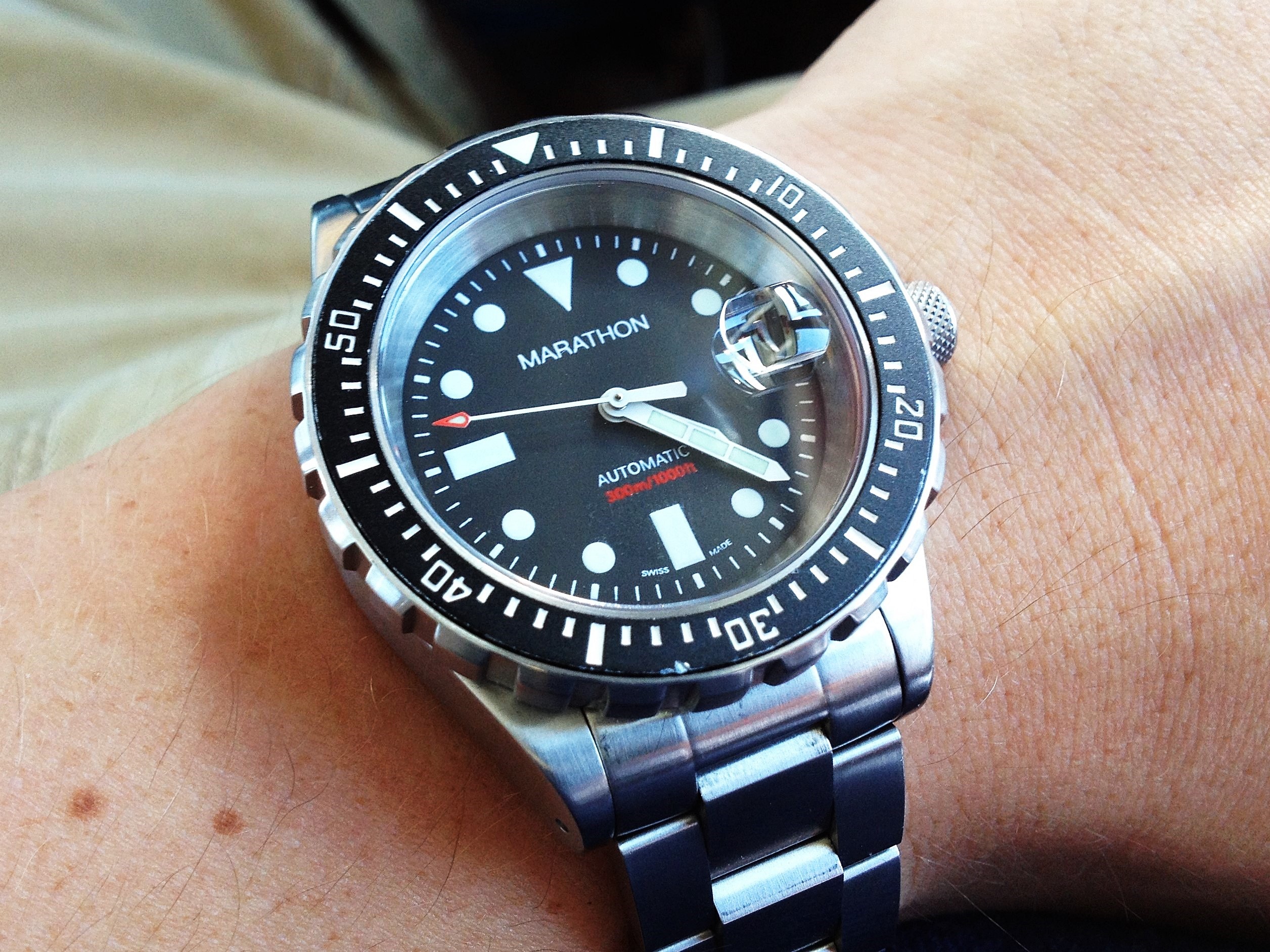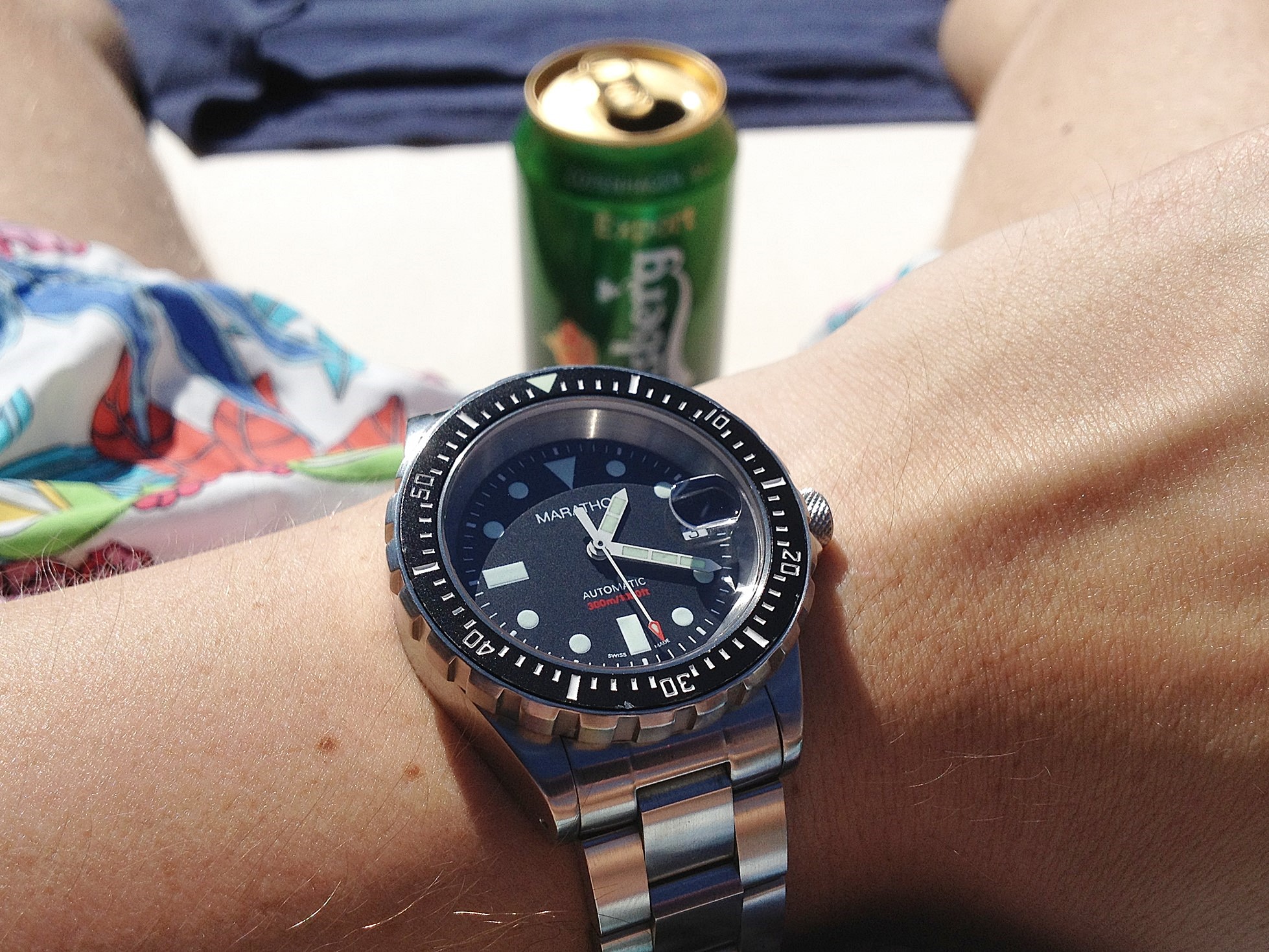 Chilling in the sun with beer.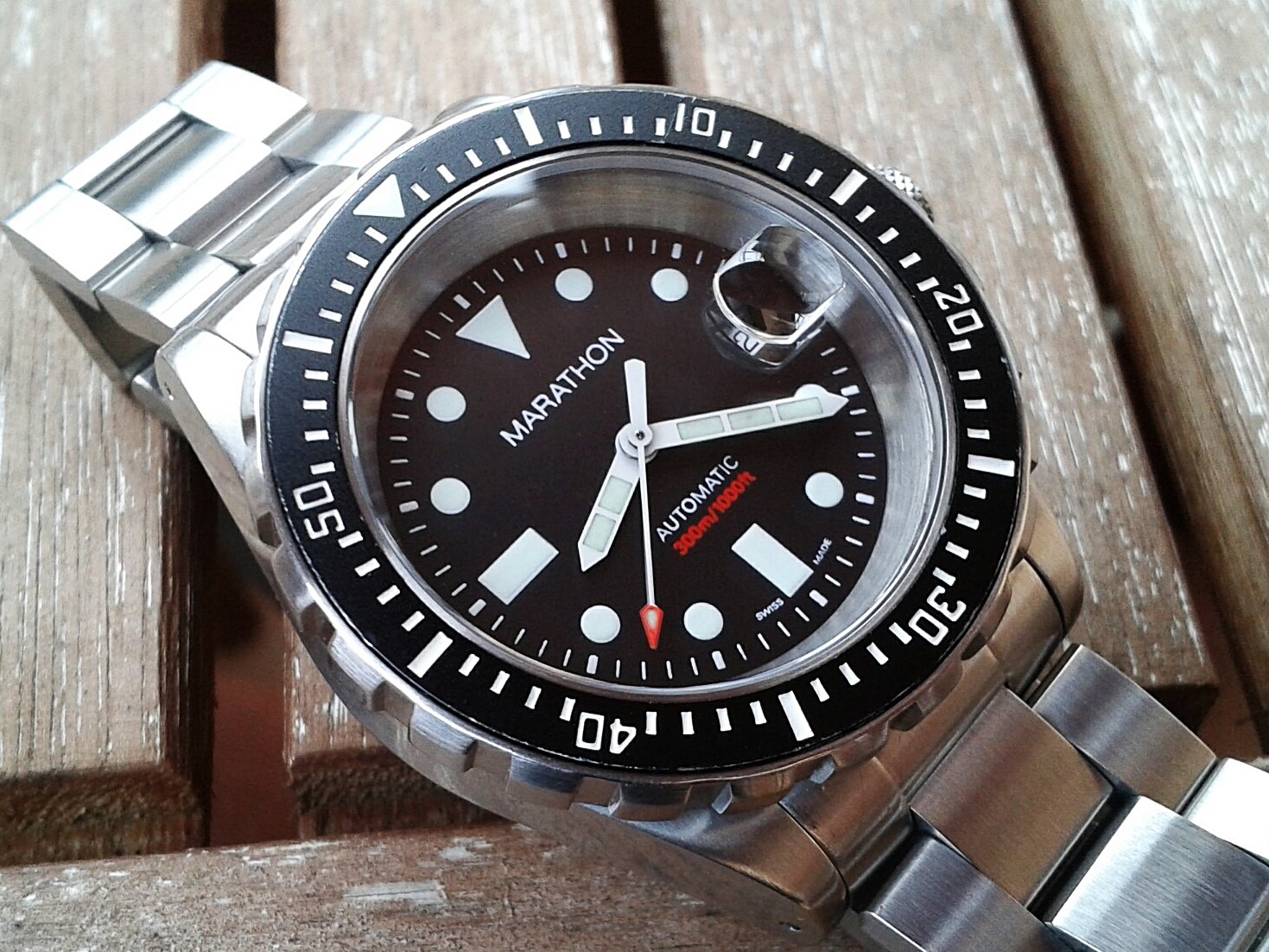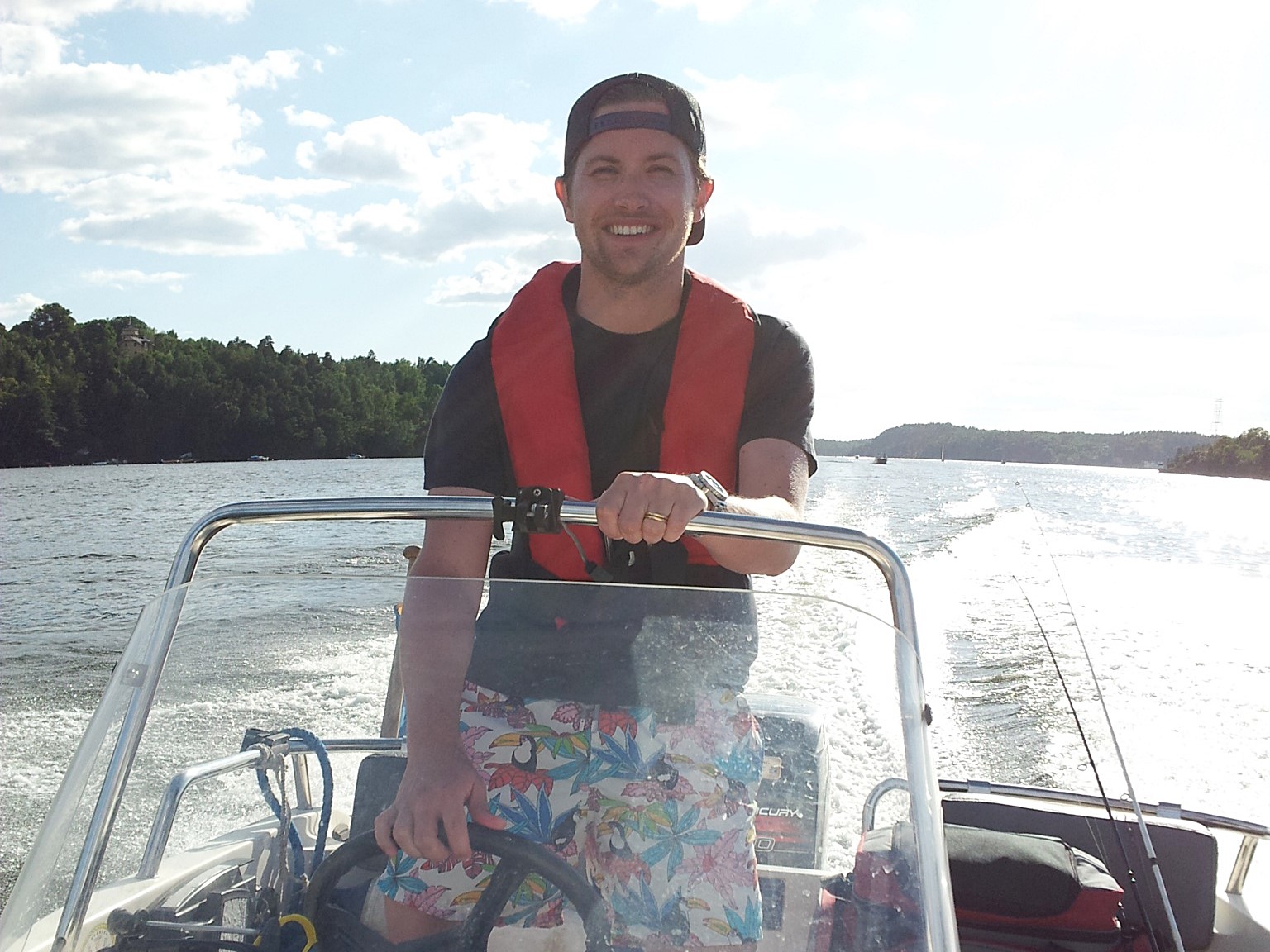 Gone fishing! Out on Lake Mälaren in the summer of '13.
Later the same year in November a thought entered my mind. "Wait! Perhaps the SAR actually is the best tool watch? What if you just have to do some changes…" Perhaps there was a solution to the wrist problem? What if you flip the watch 180° so that the crown becomes positioned at 9 o'clock like an Omega ploprof and then just change the date wheel? Wouldn't that do the trick? Of course it does! So I tracked down a SAR issued in 2004 and took the watch to Magnus and told him we needed to get to work. Mission accomplished. The perfect tool watch was born.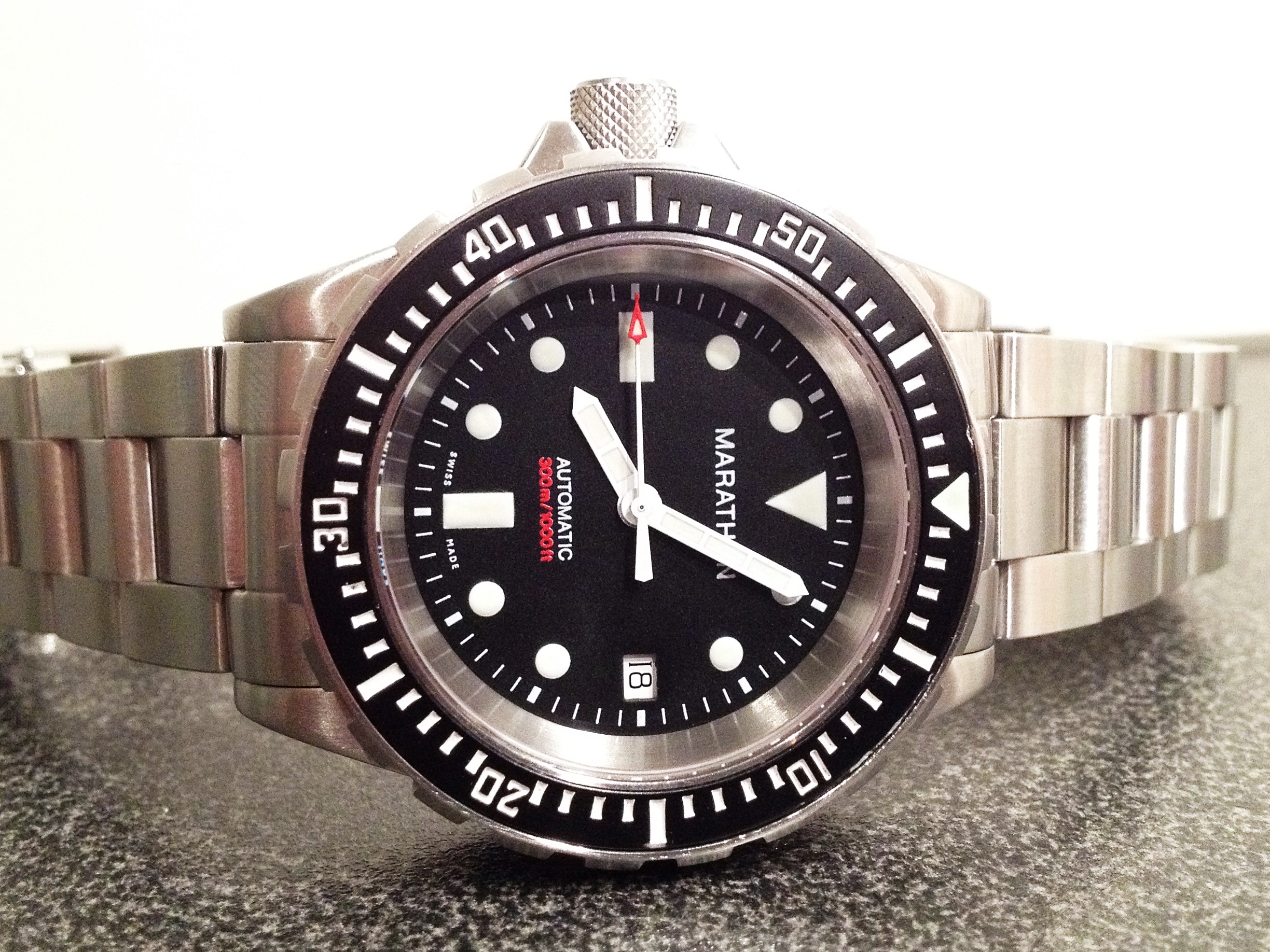 #199 – The inverted Marathon SAR. Issued in 2004 and converted to the perfect tool watch.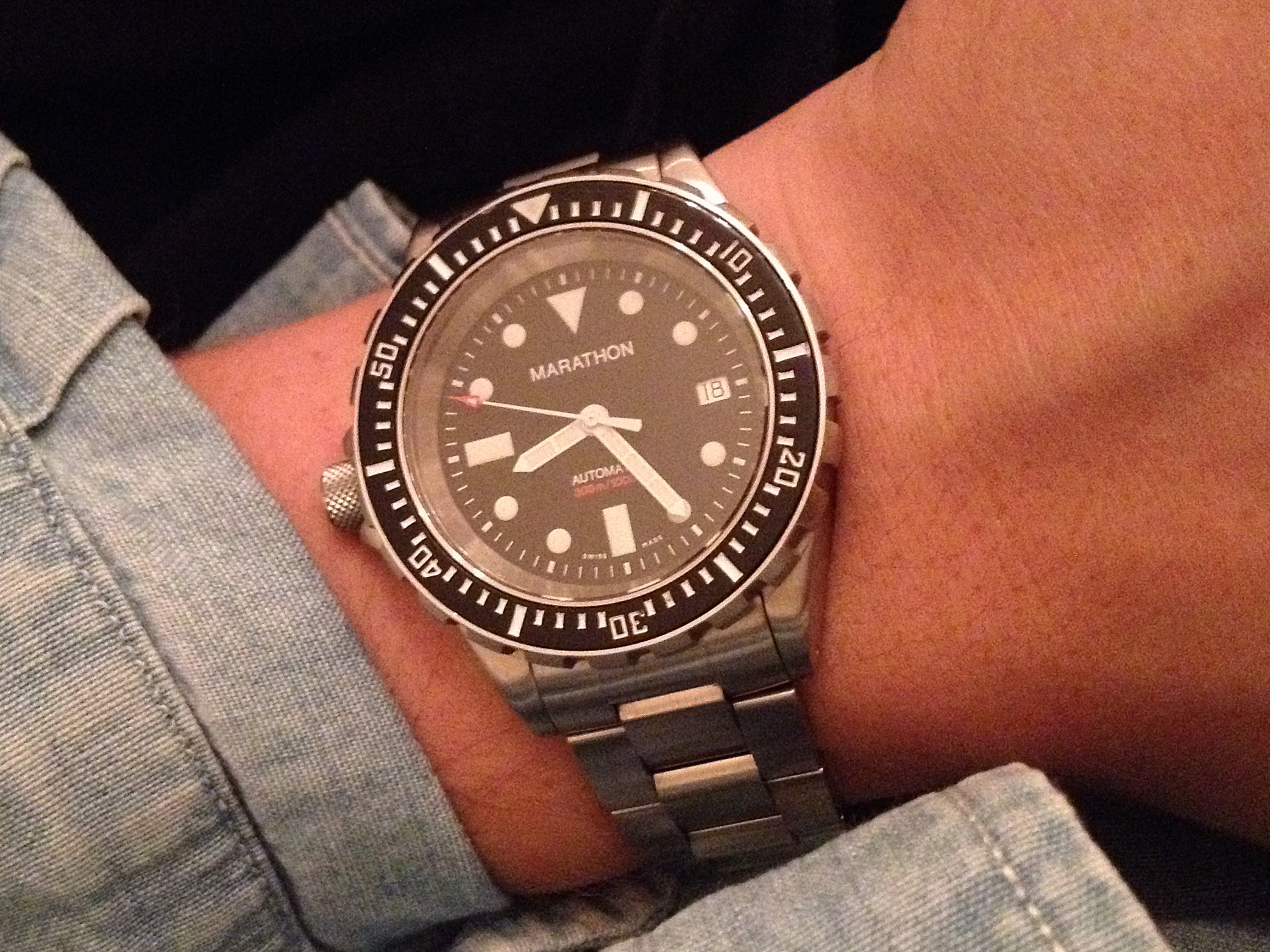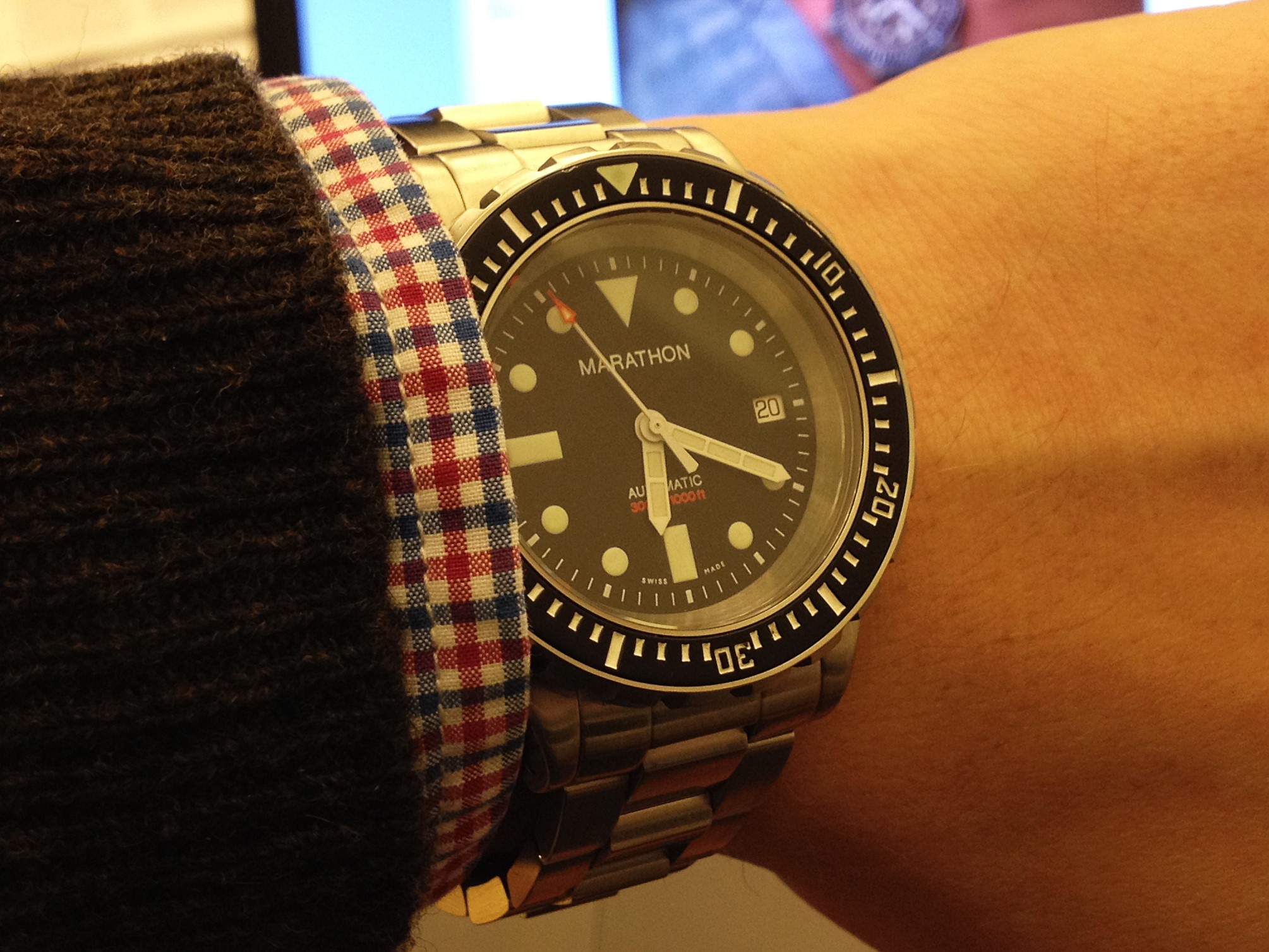 This modification got some attention for sure and when someone asks me if something is for sale, as you know, I'm not hesitating to sell since I always have something else in my sight. So, the inverted SAR was soon gone.
The Marathon SAR has become one of my overall favorites of all time. I have developed some sort of love/hate relationship for it. When I have one I think it's a little too thick and that the large crown is bothering me and when I don't have one I think it is one of the best looking watches ever made and that I need one because it's the best beater out there. The bracelet is probably my absolute favorite. Even though it is sort of oyster looking it still has its own design which I love. It is solid but still very flexible and wearable.
For now no SAR is in my collection. All I can say is that if you come across a used one for a reasonable price, do not hesitate, just buy it! You won't be disappointed by the quality.
UPDATE - October 31st 2015.
OK, so my inverted SAR was put out for sale in July this year by the same person who bought it from me. I was on vacation in France but I contacted the seller right away and said "Hey, let me have it back. I'll pay you half now and half when I get home. Just don't sell it to anyone else." I couldn't stand the thought of someone else having my beautiful inverted SAR. I came home, picked it up, wore it for a couple of weeks and just as before I wasn't 100% sure it was right for me. So I let my friend Björn have it and the moment it leaves me I can feel it's the wrong decision. Luckily I receive it back as a part trade with Björn a couple of weeks later. Yes, I realize all this back and forth business is crazy but I there and then made a promise to make it one of my few keepers. So I had it flipped back and fitted with a black date wheel and now it looks stunning. The idea about the inverted SAR is genious but I just felt I wanted it the regular way and now it feels so right.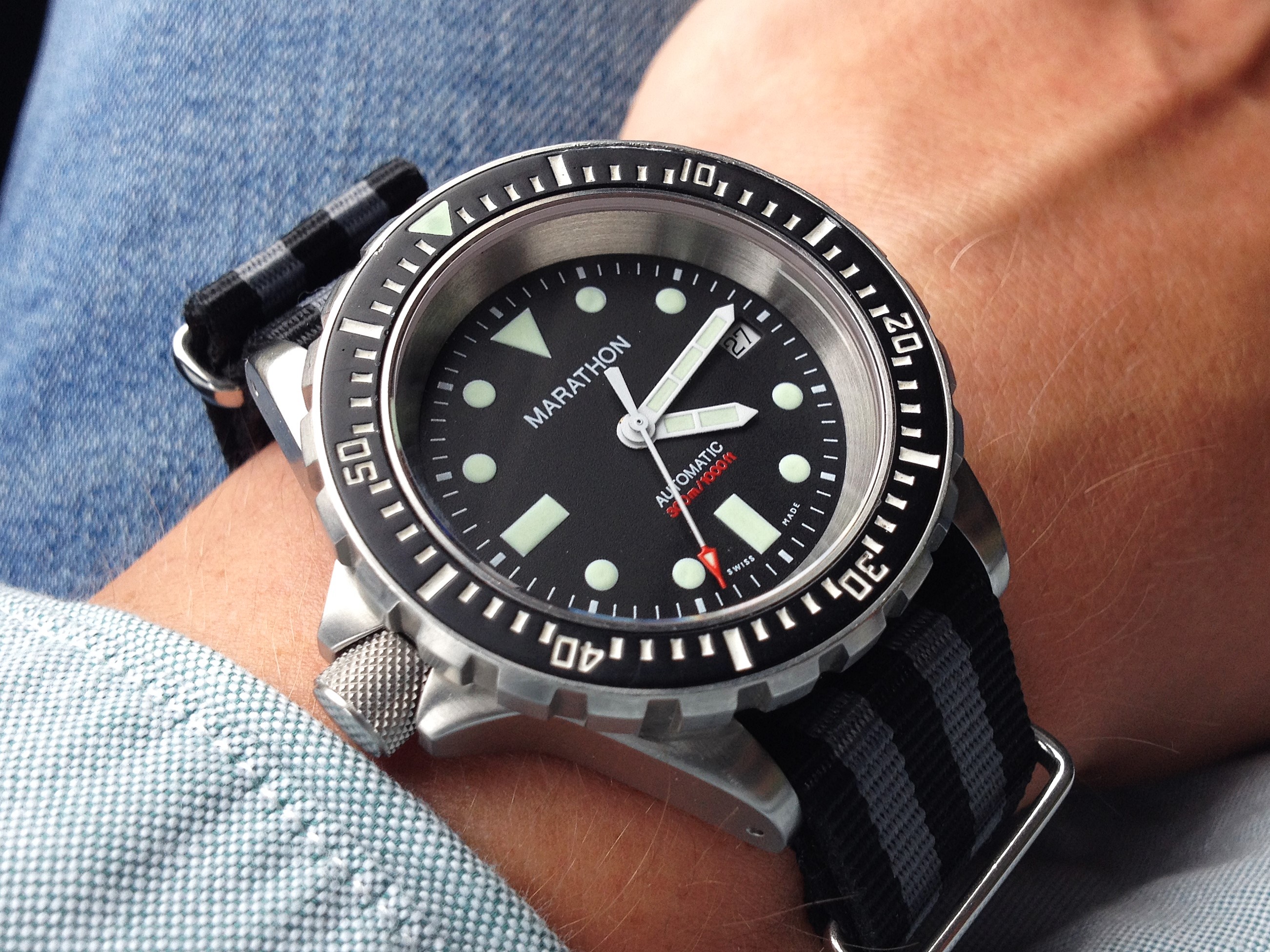 The return of watch #199. Here on a 20mm bond nato.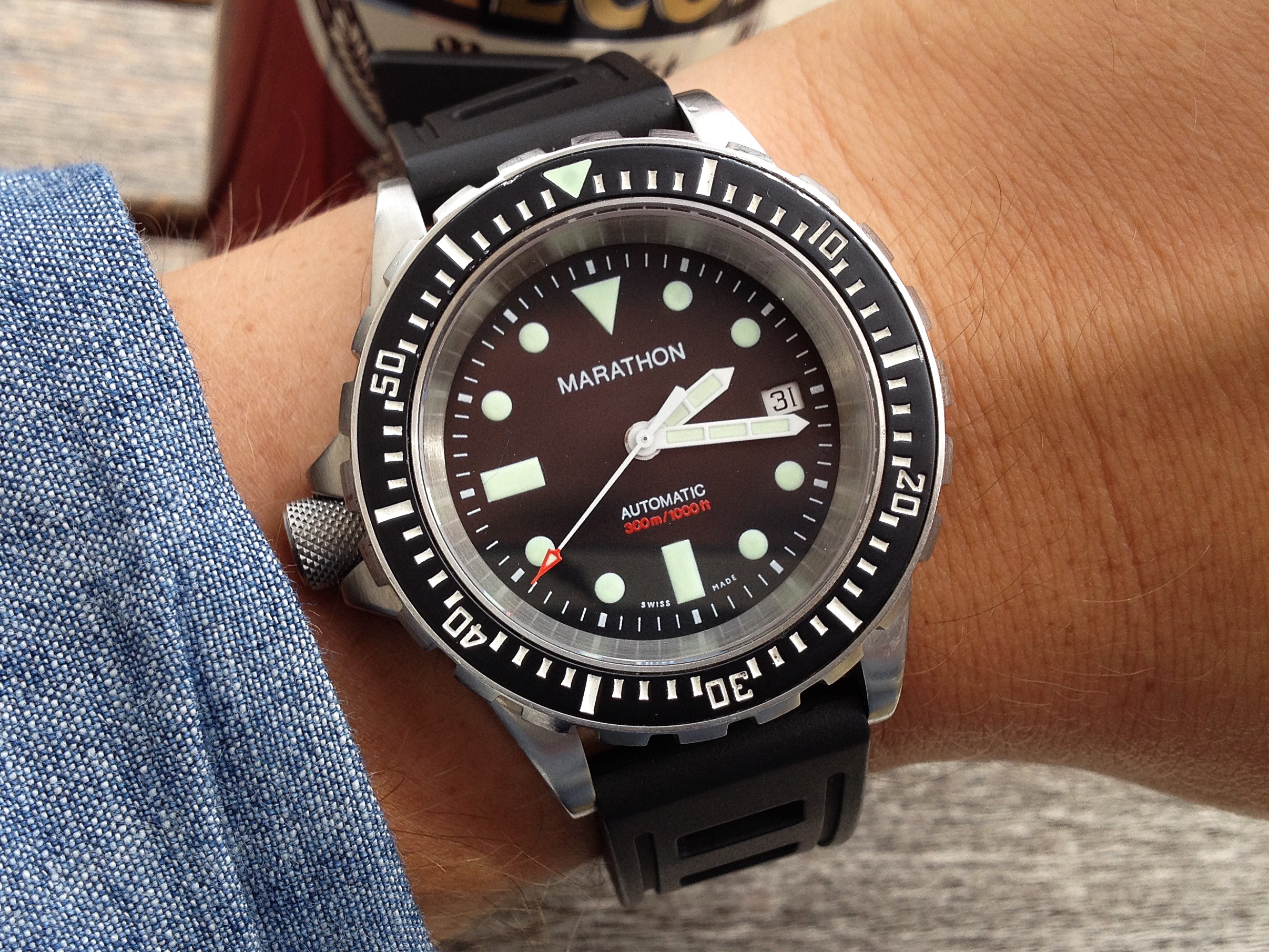 On a genuine 20mm Isofrane.
Working from home.
Back to normal except for the black date wheel.

UPDATE -

December

20th

2015.
This is getting out of hand. I've decided to let the SAR go. It needs to make way for new watches. As I've stated previously: If it's not being used I have to let it go. I hate to see it just lying there in the drawer. I'd love to say that the SAR chapter is hereby closed but I know it isn't. It'll never be over. Never.

UPDATE - September 27

th

2017.
You know what? In late May 2017 watch no. 199 returned for a second time. I know you're not surprised and yes, I'm insane. Some watches I just have to keep track of because if I lose them they might be impossible to get back. It was of course sold pretty soon after its return and even today I still know where it is located even though it has changed owners a couple of times since it left me. But the next time it gets sold I really hope it disappears forever. Don't get me wrong, it's an awesome watch but we are officially done by now.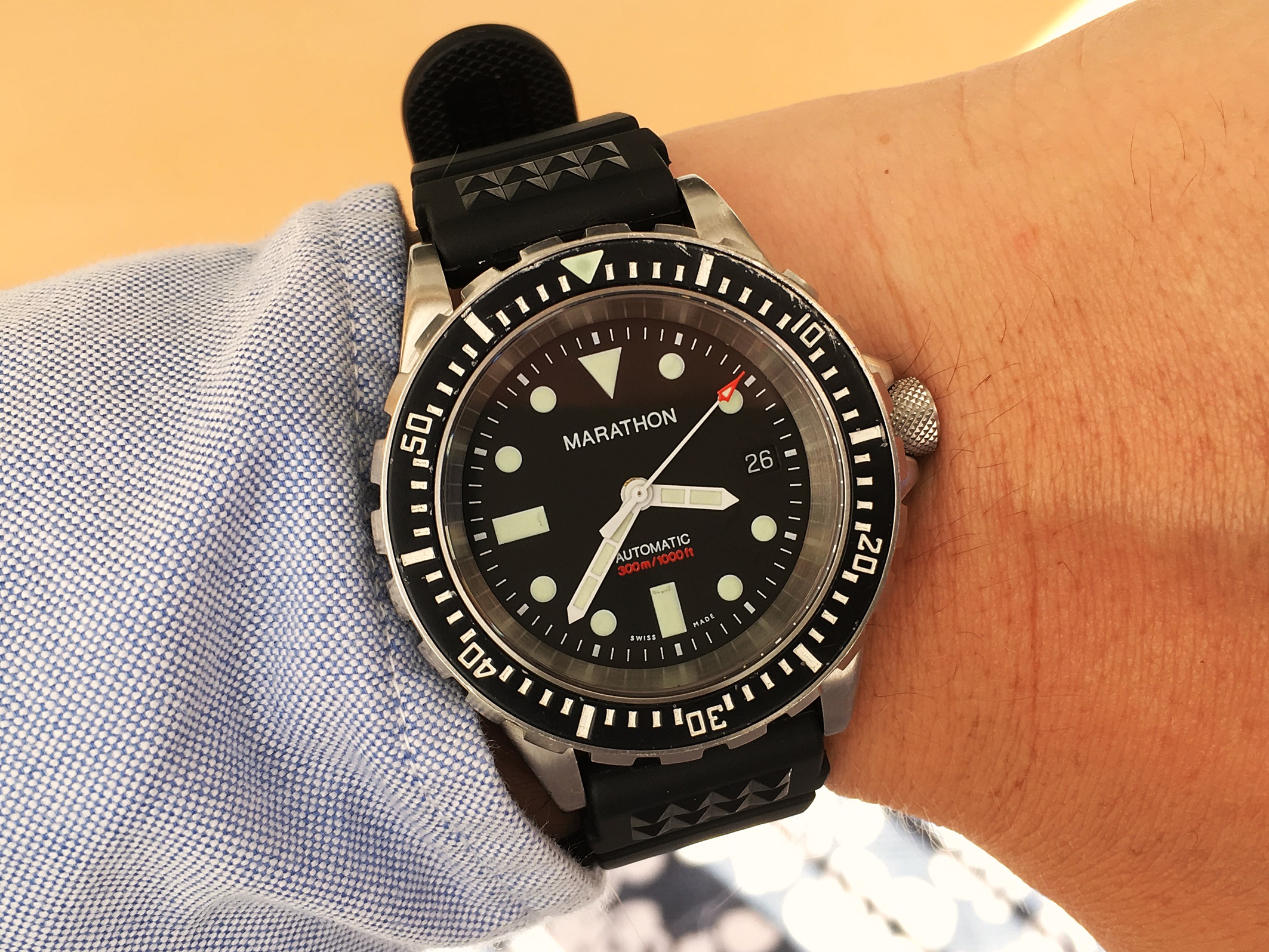 Mostly wore it on a Seiko MM300 rubber this final round. Worked great, looked great.